I may earn from purchases through links in this post.
Holiday gatherings are usually the perfect time to share a drink with friends and family. In 2020, things are looking a bit different. We may need to toast each other virtually or outdoors (maybe with an Irish Coffee or some other warm drink). Still, I hope you and yours find some good cheer!
Here is a collection of some of my favorite winter-appropriate cocktails. They range from low-ABV options like the dry and bubbly Expat and the rich and bitter-sweet Bitter Giuseppe to citrusy shaken drinks like the Perfect Pear to rich spirit-forward stirred drinks like the Walnut Old Fashioned.
If you're looking for an impressive punch that's great to share with a crowd, it's tough to beat the Clarified English Milk Punch, which has a wonderful silky mouthfeel despite it's crystal-clear appearance and citrusy rum flavor.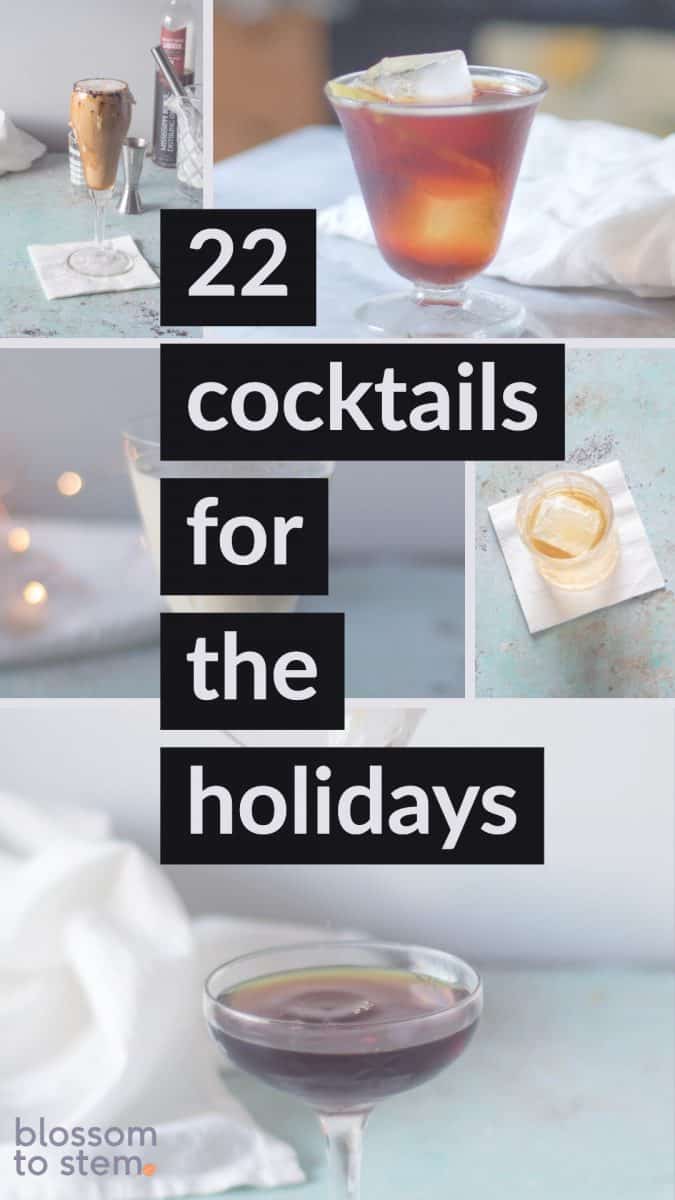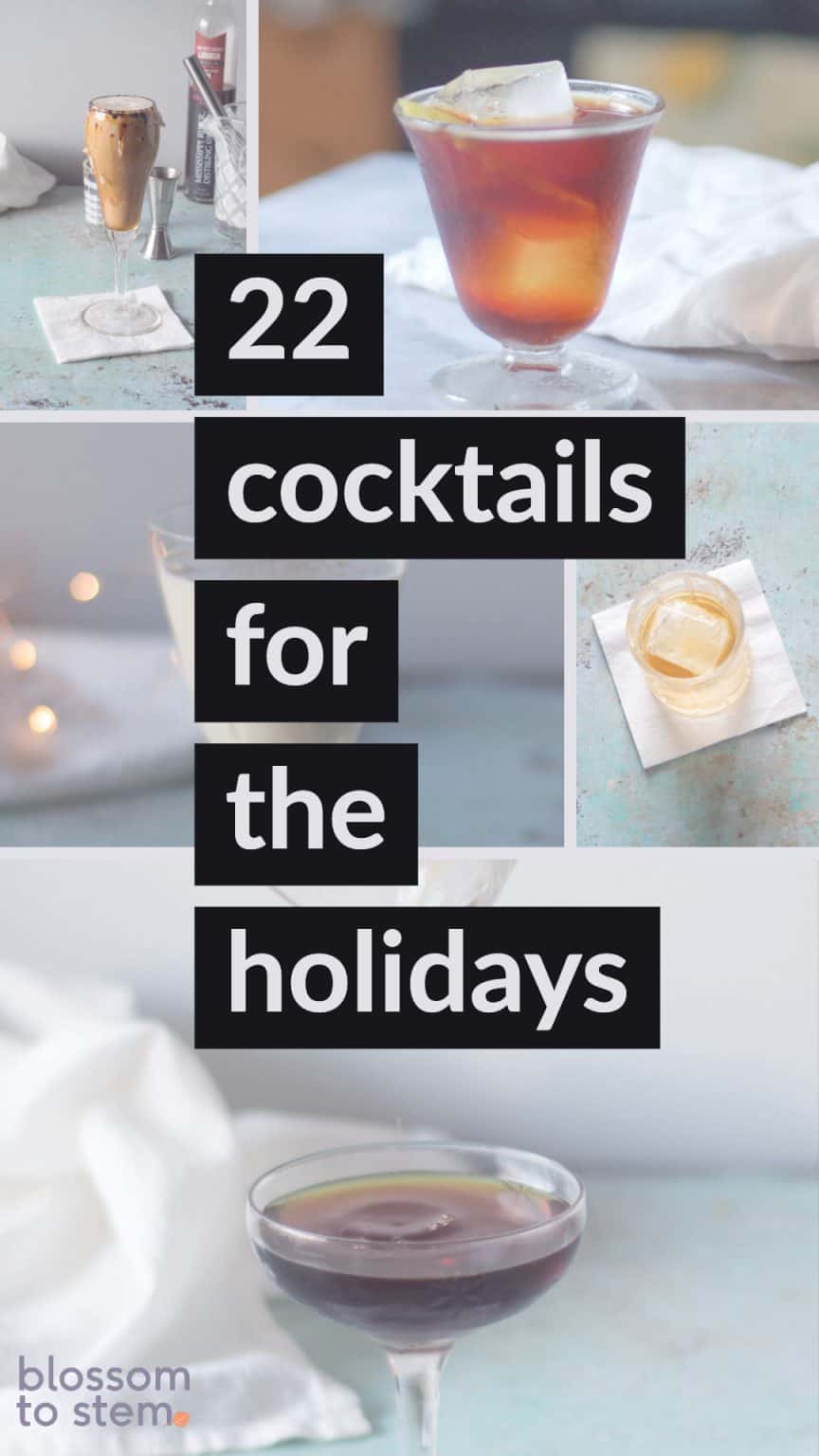 If you want something warm, the Spanish Coffee with a caramelized sugar rim is a great option, and there's also the classic Irish Coffee for brunch or dessert comfort.
And, yes, there's a recipe for eggnog in here.
If you're making drinks for a crowd, it's smart to batch them ahead of time instead of making each one to order.
An easy hack for batching cocktails is switching ounces to cups to make eight servings, and adding about 1/2 to 1 cup of water and a generous amount of ice. (Don't skimp on water and ice, they're crucial to balancing the drinks in a batch which would normally be chilled and diluted by shaking or stirring individually.)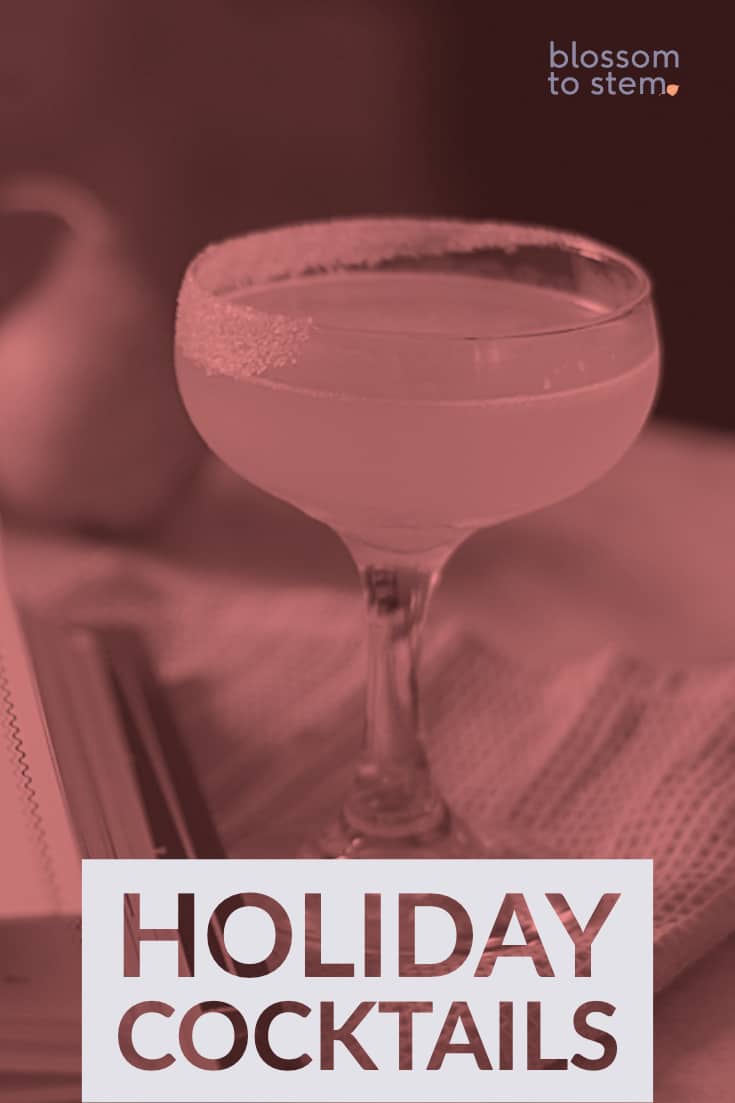 Holiday Cocktails
Here is a collection of some of my favorite drinks for winter gatherings with friends and family. You can make most of these in a big batch ahead of time (be sure to add water and plenty of ice to replicate the dilution that normally happens when shaking or stirring a drink), but don't juice your citrus more than a couple of days in advance because the flavor dulls significantly.