I've been doing battle with the ants who invaded my kitchen for the last couple of months, and it's made me reluctant to take on big cooking projects lately for fear of finding something I've labored over swarmed with so many tiny hexapods.
But I couldn't stay away forever.
When the folks from Corralejo tequila asked if I'd like to develop a cocktail with their reposado to celebrate Cinco de Mayo, I jumped at the opportunity.
I've never been a huge tequila drinker, tending to favor whiskeys and gins and even reaching for the other agave-based spirit, mezcal, before tequila. But I can't deny the pleasure of a well-made margarita.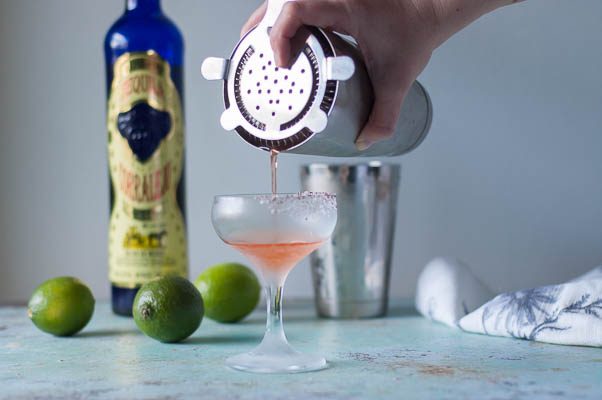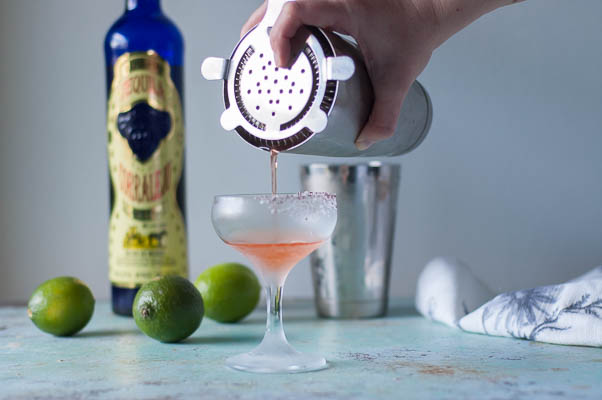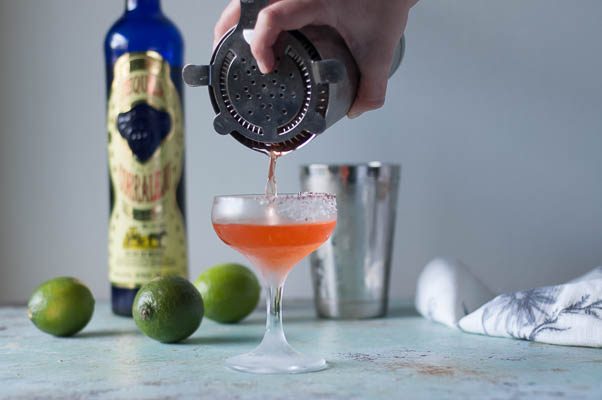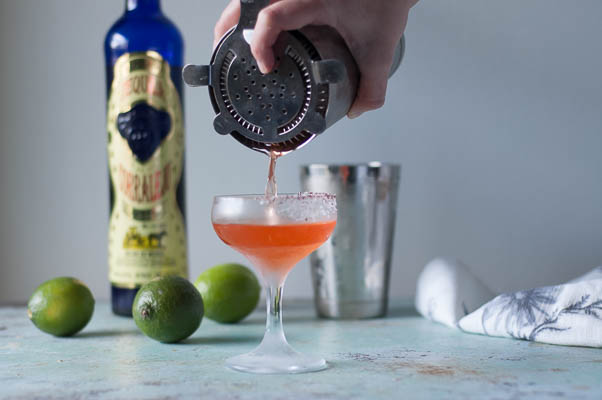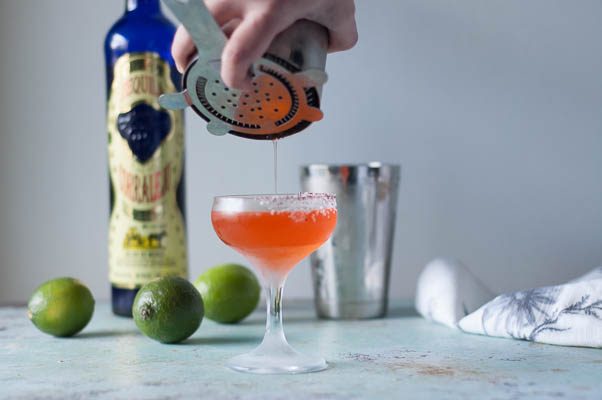 Corralejo Reposado has a pale straw color and notes of vanilla, peppercorn, brine, honey, and something faintly earthy on the nose. It's aged in barrels made from three types of wood, American, French, and Mexican oak, which no doubt contribute to the complexity of the vanilla flavor.
While classic margaritas are made with the lighter, unaged blanco or silver tequila varieties, reposado makes a lovely slightly less traditional choice, especially when standing up to some punchier companions.
This margarita uses four ingredients: tequila, Aperol, elderflower liqueur, and lime juice. The bitter orangey, rhubarb flavors from the Aperol and the delicate floral sweetness from the elderflower liqueur take the place of the usual triple sec and bring with them something that feels to me like the essence of spring with all its volatility and beauty. It's a bright citrusy drink with a bitter edge
I like to use a mix of kosher salt and sumac to coat half the rim. The sumac is completely optional, but it makes for a pretty presentation and adds a subtle hit of sour that I like here.