I may earn from purchases through links in this post.
I've been doing battle with the ants who invaded my kitchen for the last couple of months, and it's made me reluctant to take on big cooking projects lately for fear of finding something I've labored over swarmed with so many tiny hexapods.
Uggh.
But I couldn't stay away forever.
So I headed into the the easiest part of the kitchen to handle. The stretch of counter that serves as our home bar.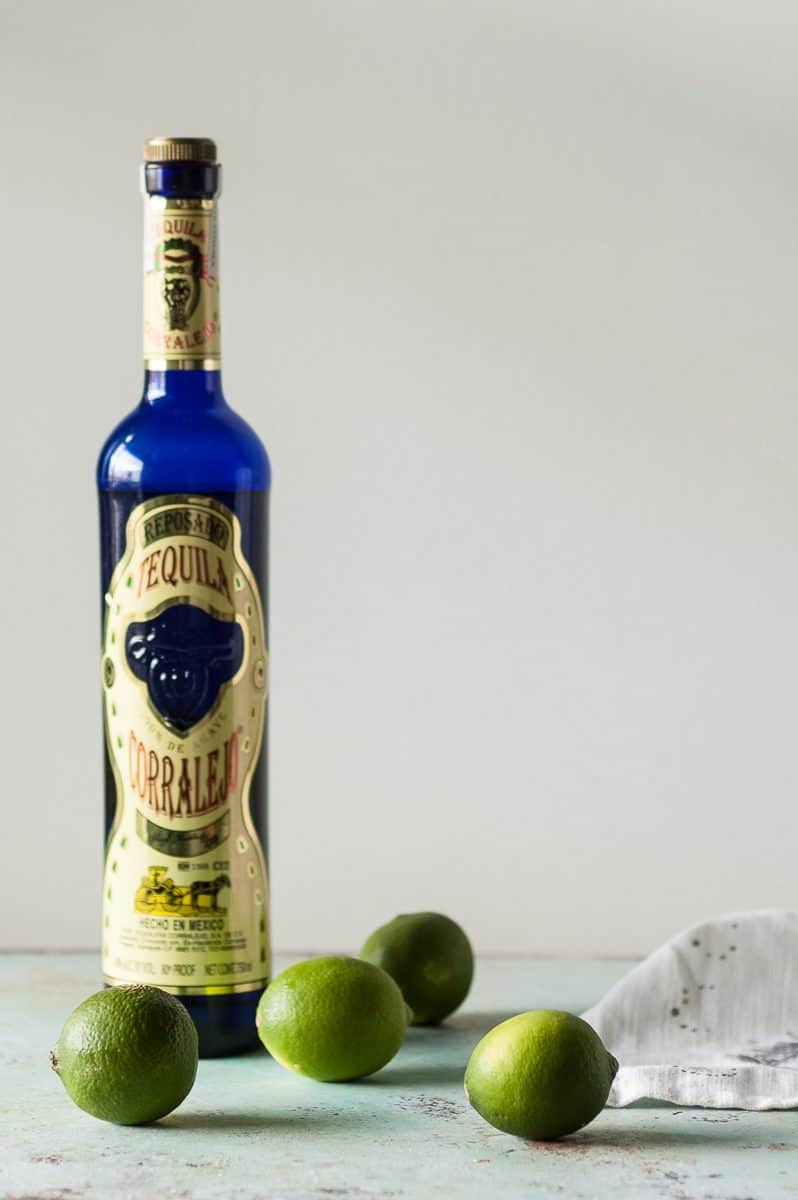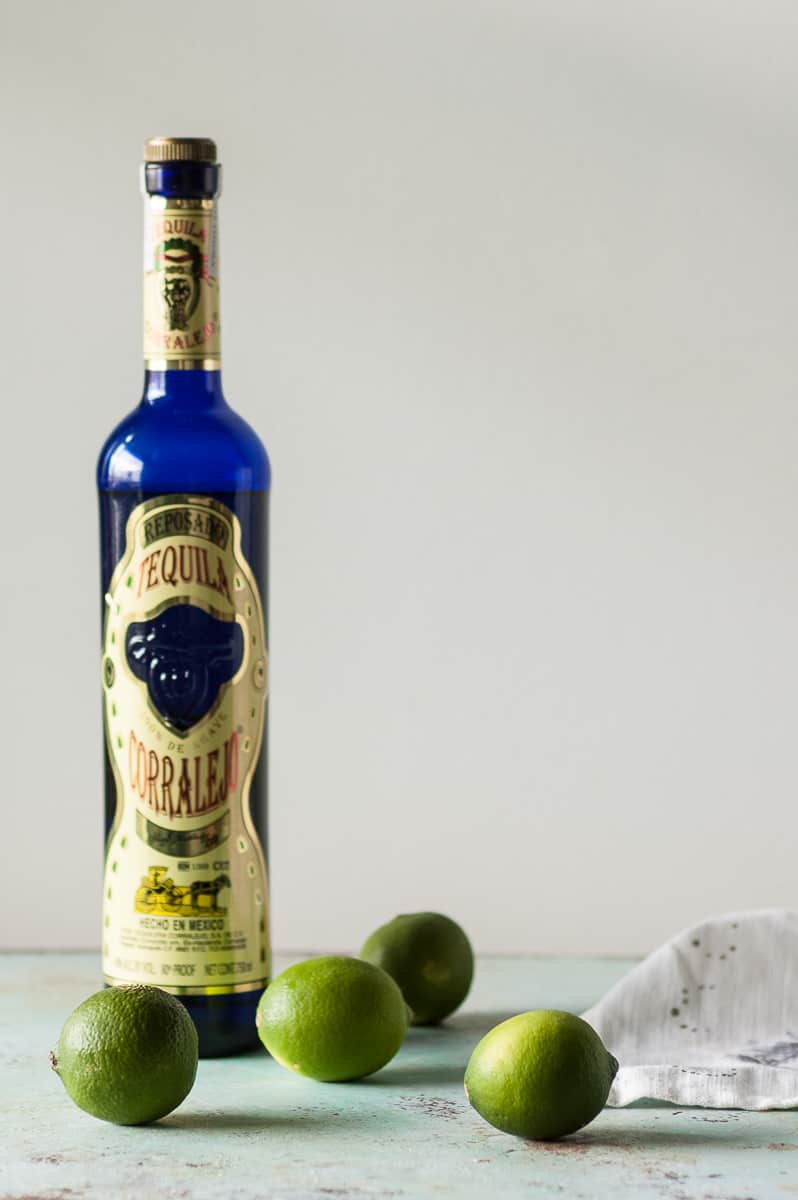 When the folks from Corralejo tequila asked if I'd like to develop a cocktail with their reposado to celebrate Cinco de Mayo, I jumped at the opportunity.
I've never been a huge tequila drinker, tending to favor whiskeys and gins and even reaching for the other agave-based spirit, mezcal, before tequila.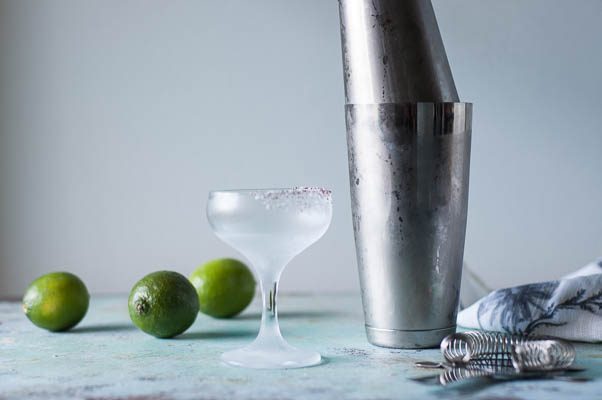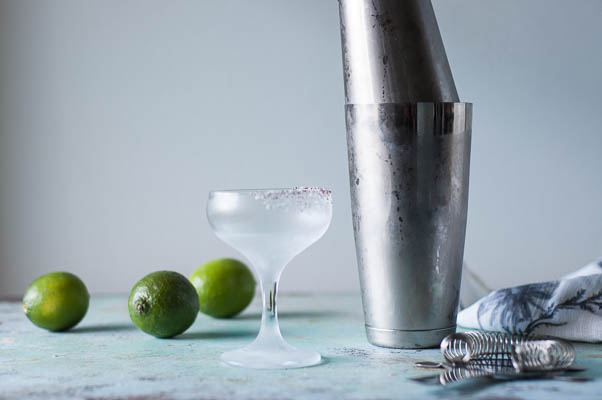 But I can't deny the pleasure of a well-made margarita.
They are citrusy and bright and salty with that dangerous tequila bite.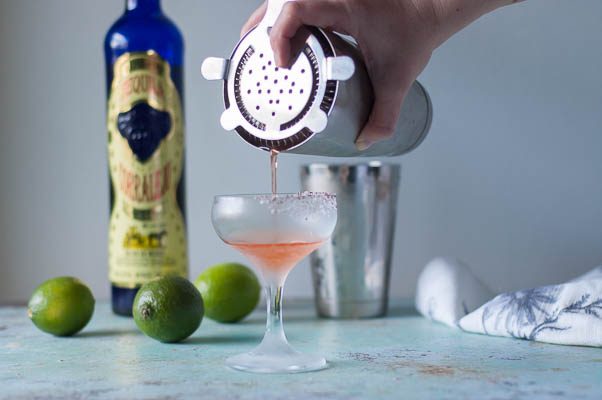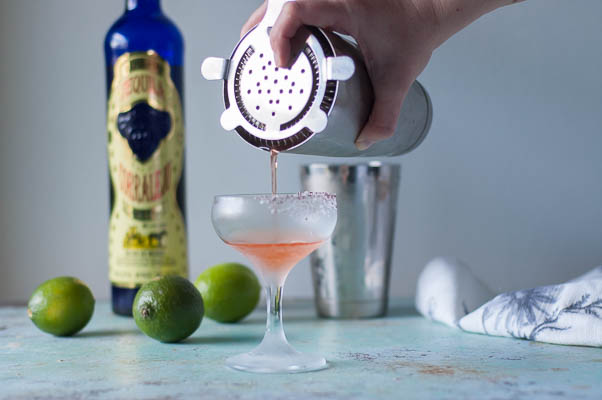 Corralejo Reposado has a pale straw color and notes of vanilla, peppercorn, brine, honey, and something faintly earthy on the nose.
It's aged in barrels made from three types of wood, American, French, and Mexican oak, which no doubt contribute to the complexity of the vanilla flavor.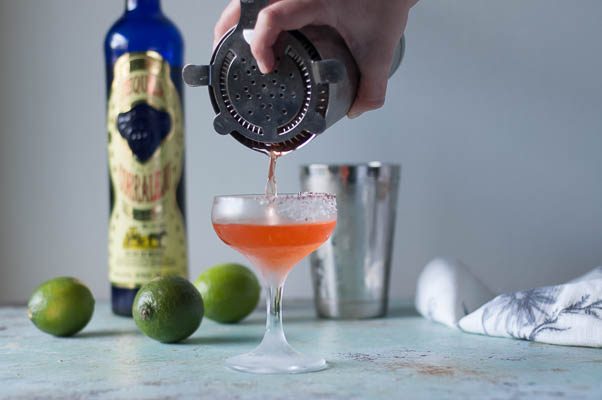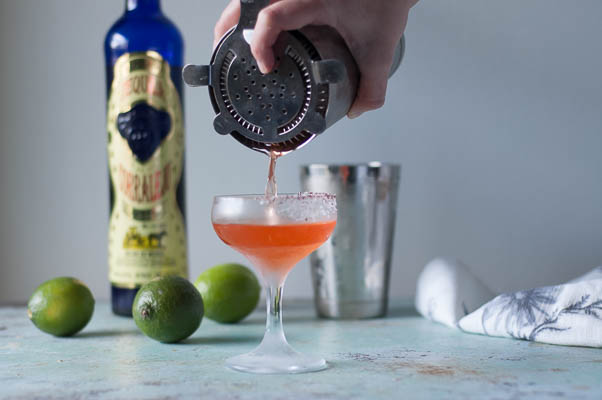 While classic margaritas are made with the lighter, unaged blanco or silver tequila varieties, reposado makes a lovely slightly less traditional choice, especially when standing up to some punchier companions.
This margarita uses four ingredients: tequila, Aperol, elderflower liqueur, and lime juice.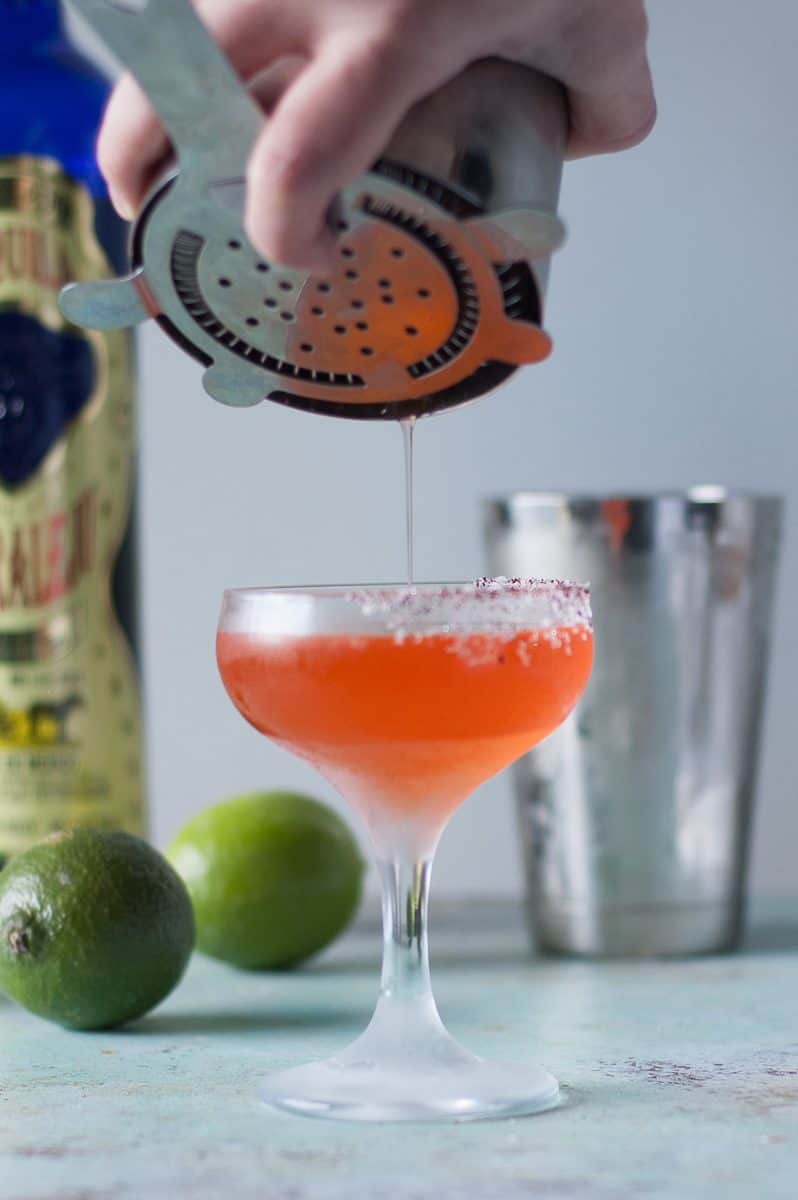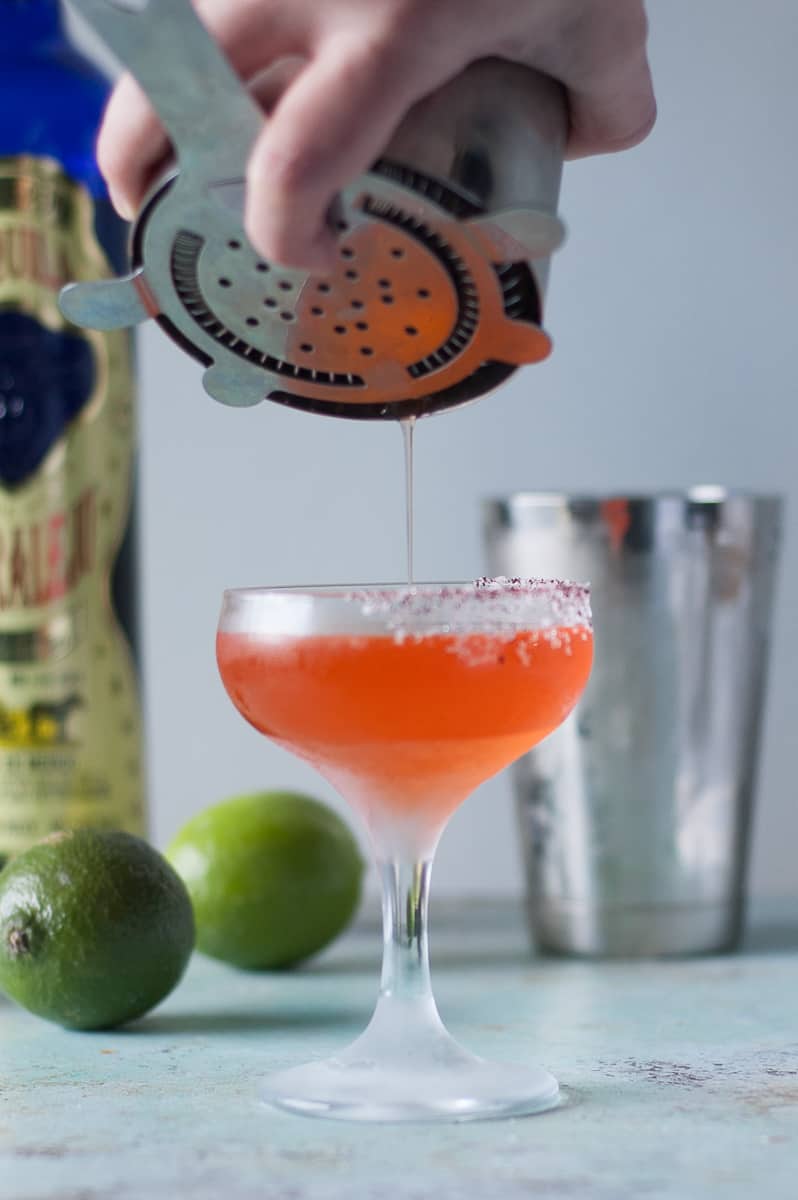 The bitter orangey, rhubarb flavors from the Aperol and the delicate floral sweetness from the elderflower liqueur take the place of the usual triple sec and bring with them something that feels to me like the essence of spring with all its volatility and beauty.
It's a bright citrusy drink with a bitter edge.
(And if you like this one, you might also like an Aperol Sour.)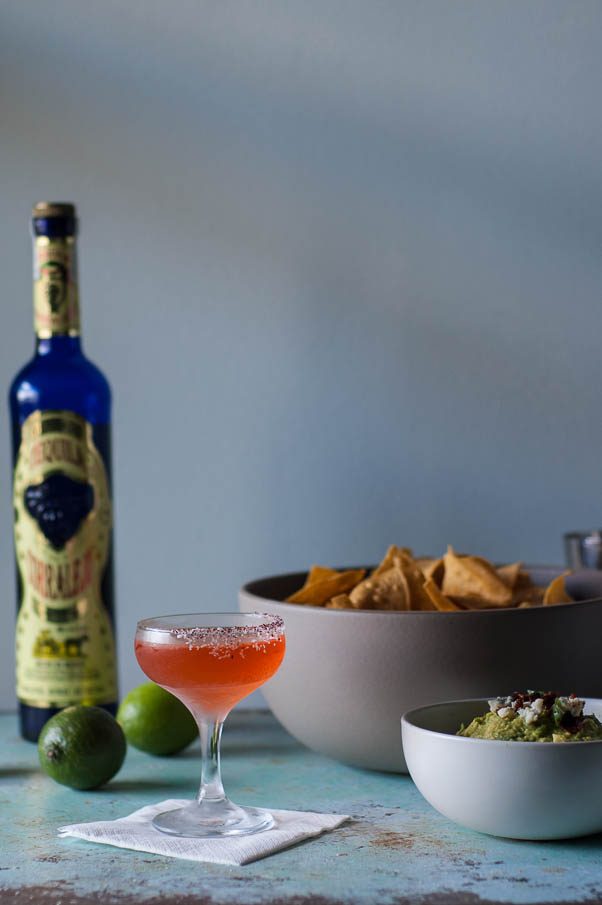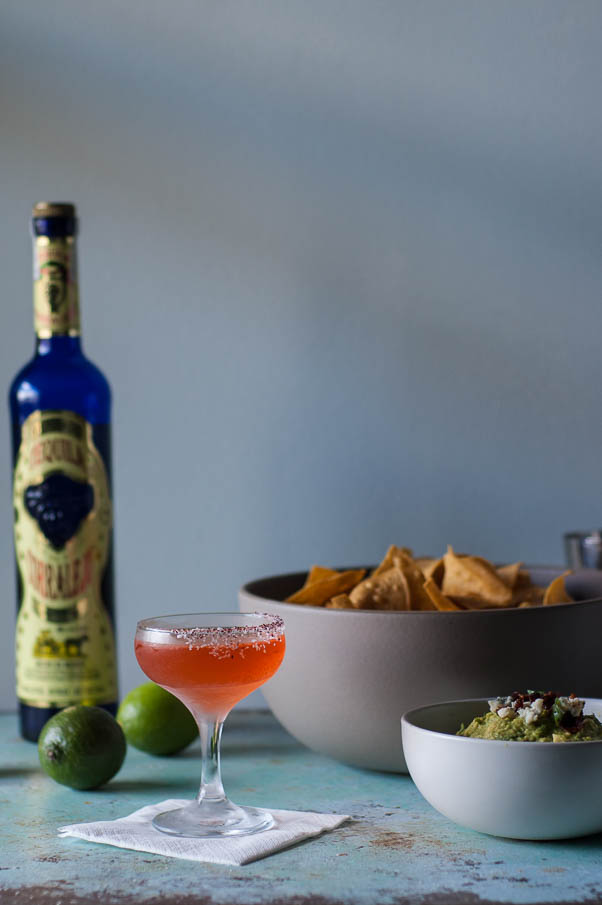 I like to use a mix of kosher salt and sumac to coat half the rim. The sumac is what makes gives the salted rim a speckled speckled red appearance.
Sumac is a dried spice usually used in Middle Eastern cooking, but it has bright tart flavor that echoes the rhubarb notes in Aperol.
The sumac is completely optional, but it makes for a pretty presentation and adds a subtle hit of sour that I like here.
If you're the sort of person who likes sour candy, it's a flavor that you'll love. (And if you're looking for other ways to use up that sumac, you should try this blueberry sumac sherbet.)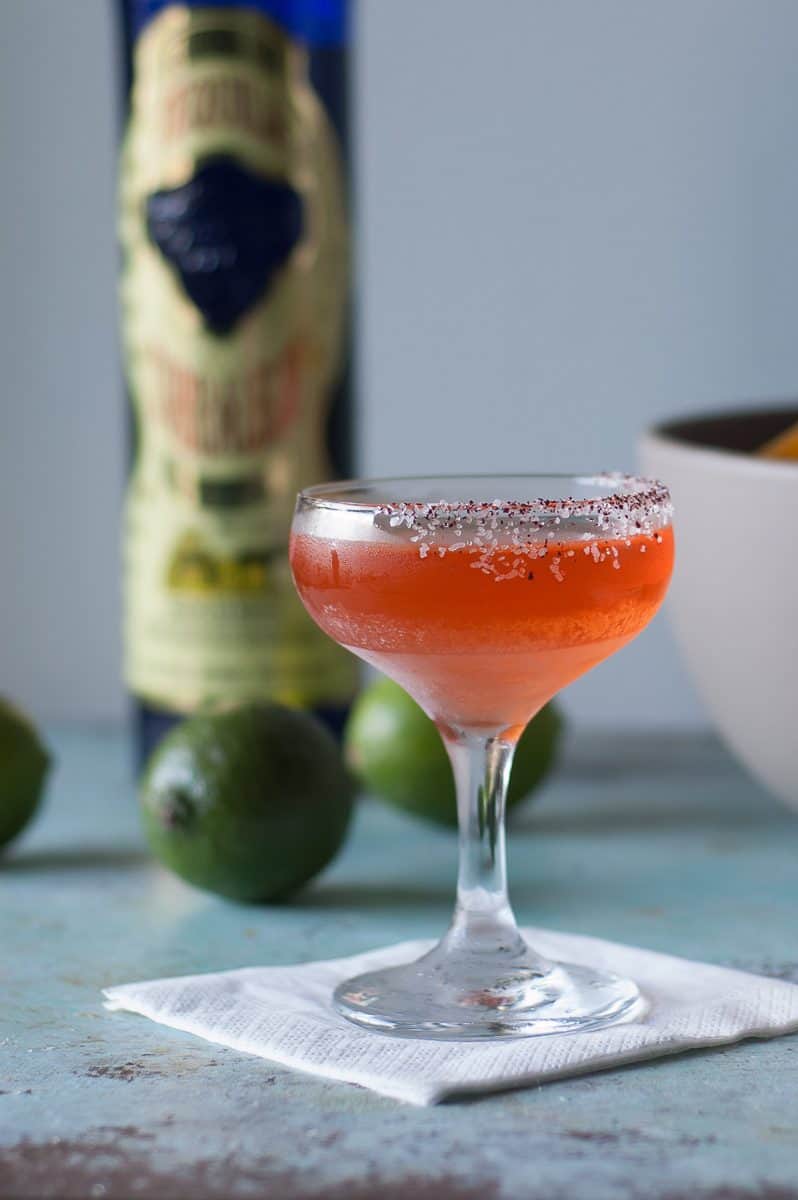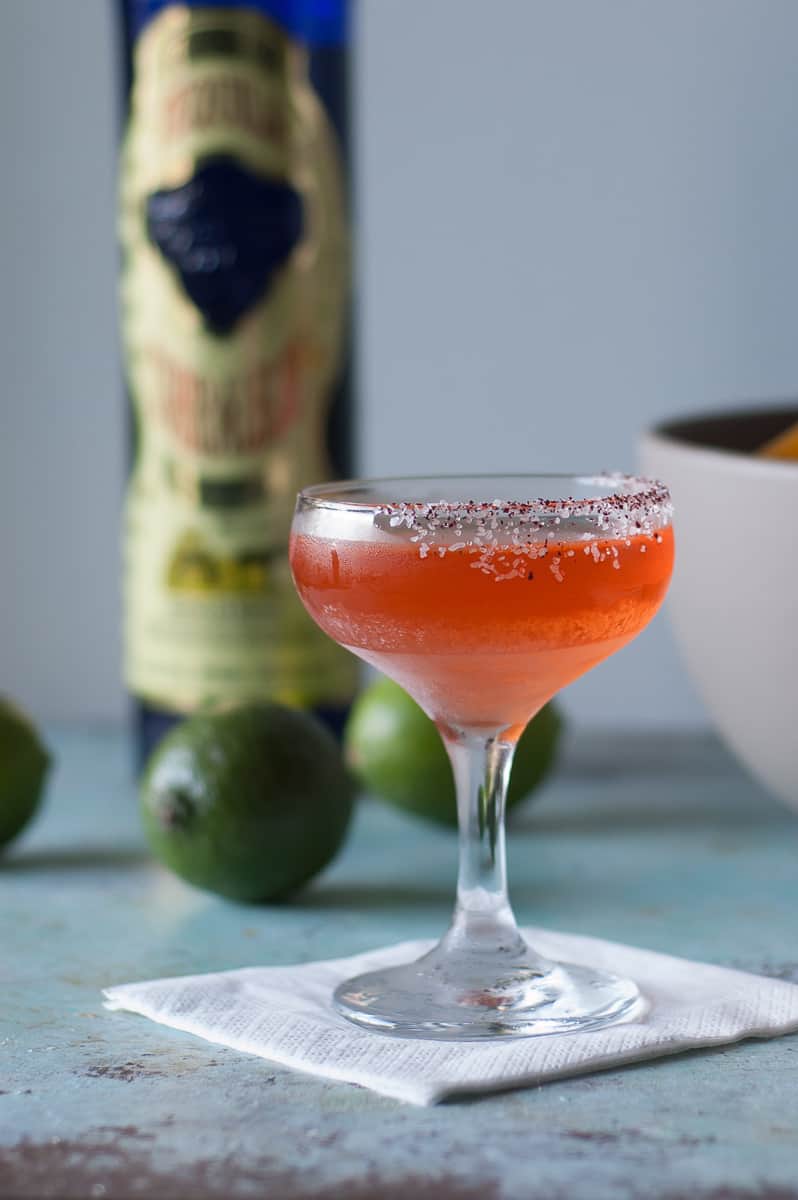 It's a nice way to take this margarita over the top.
This is one you'll be drinking all summer long.
Yield: 1 cocktail
Aperol and Elderflower Margarita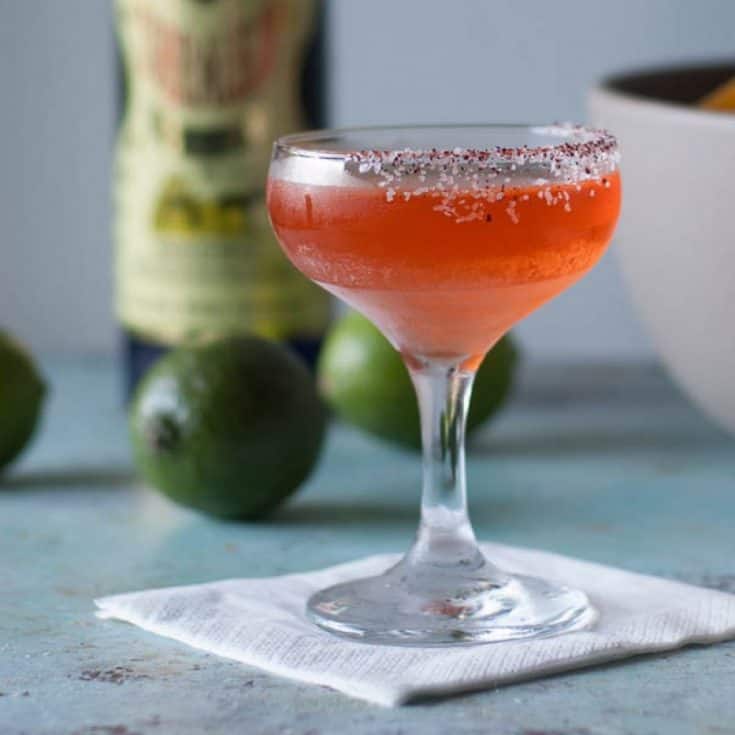 This margarita replaces the traditional triple sec with a combination of bitter Aperol and floral elderflower. You can use your favorite elderflower liqueur, such as St. Germaine here. I tend to keep the less-expensive but still delicious St. Elder on hand for these purposes. I like to use a combination of kosher salt and sumac to coat the rim, and I prefer to coat only half the rim to allow for the option of sips with no salt. The sumac adds some visual interest and a subtle sour flavor, but is totally optional if you don't have it on hand. This drink has a bitter edge to it, which is how I prefer my drinks. If you like your drinks on the sweeter side, use 3/4 ounce of both the Aperol and the elderflower liqueur.
Ingredients
1 1/2 ounces Corralejo Reposado tequila
1 ounce Aperol
1/2 ounce elderflower liqueur
1/4 ounce freshly squeezed lime juice
Instructions
Chill a glass in the freezer. Place the kosher salt and sumac (if using) in a shallow dish and coat half the rim with the mixture (usually there's enough condensation from the freezer to make salt adhere–if not you can moisten the glass with water or a wedge of lime). Add the tequila, Aperol, elderflower liqueur and lime juice to a cocktail shaker. Fill the shaker with ice and shake for about 30 seconds or until thoroughly chilled. Strain into the chilled and salted glass. Enjoy.
Recommended Products
As an Amazon Associate and member of other affiliate programs, I earn from qualifying purchases.
Nutrition Information:
Yield:
1
Serving Size:
1
Amount Per Serving:
Calories:

210
Total Fat:

0g
Saturated Fat:

0g
Trans Fat:

0g
Unsaturated Fat:

0g
Cholesterol:

0mg
Sodium:

1mg
Carbohydrates:

14g
Fiber:

0g
Sugar:

14g
Protein:

0g