I may earn from purchases through links in this post.
I didn't think I needed another ice cream book.
I've got a solid collection with my previous favorites being David Lebovitz's The Perfect Scoop and Jeni Britton Bauer's Jeni's Splendid Ice Creams at Home.
But then I saw that Dana Cree, the longtime pastry chef at Blackbird and currently the executive pastry chef of The Publican restaurants in Chicago, had a new ice cream book out. And I had to buy it.
Even though I get sent lots of review copies and have book shelves overflowing with cookbooks, I don't regret the purchase.
First of all, it's beautifully designed with charming illustrations from Anna Posey integrated into photographs from Andrea D'Agosto (a friendly, welcoming incarnation of some of the Lucky Peach aesthetic).
Secondly, while I've loved my homemade ice creams and sorbets, I've often been disappointed that they tend to get icy faster than commercial pints.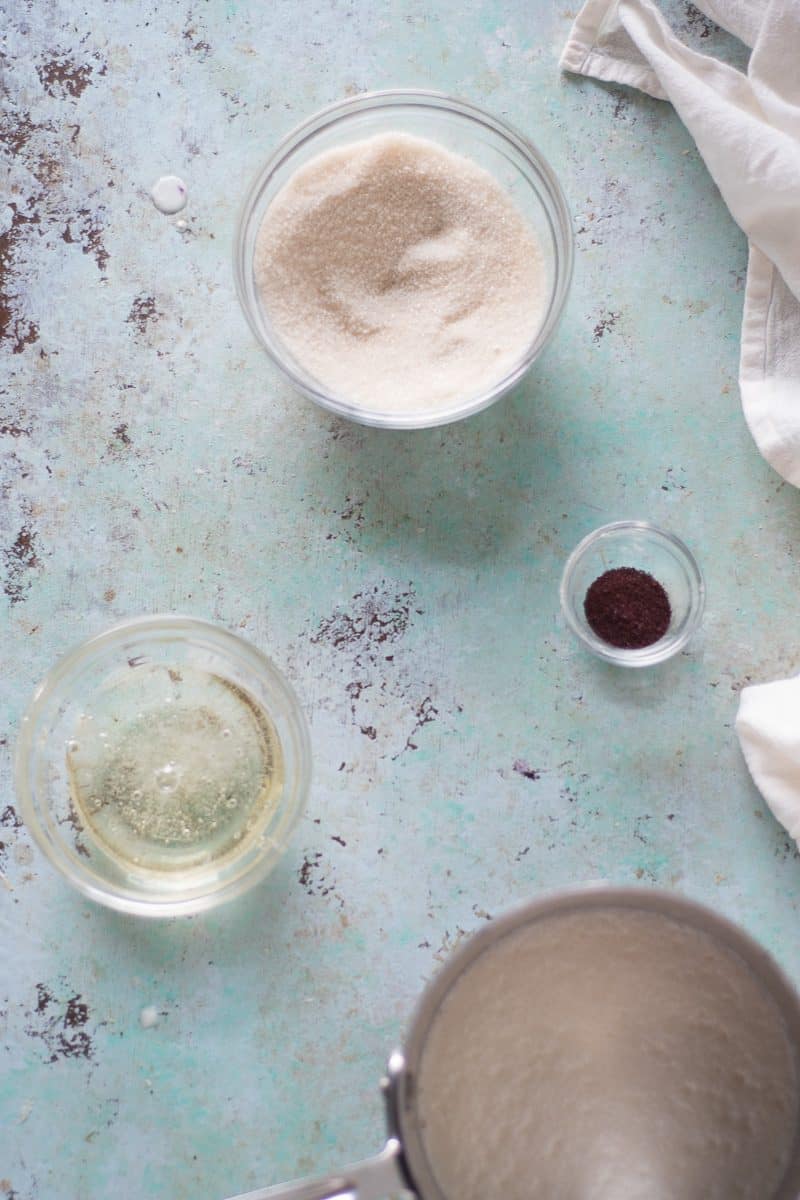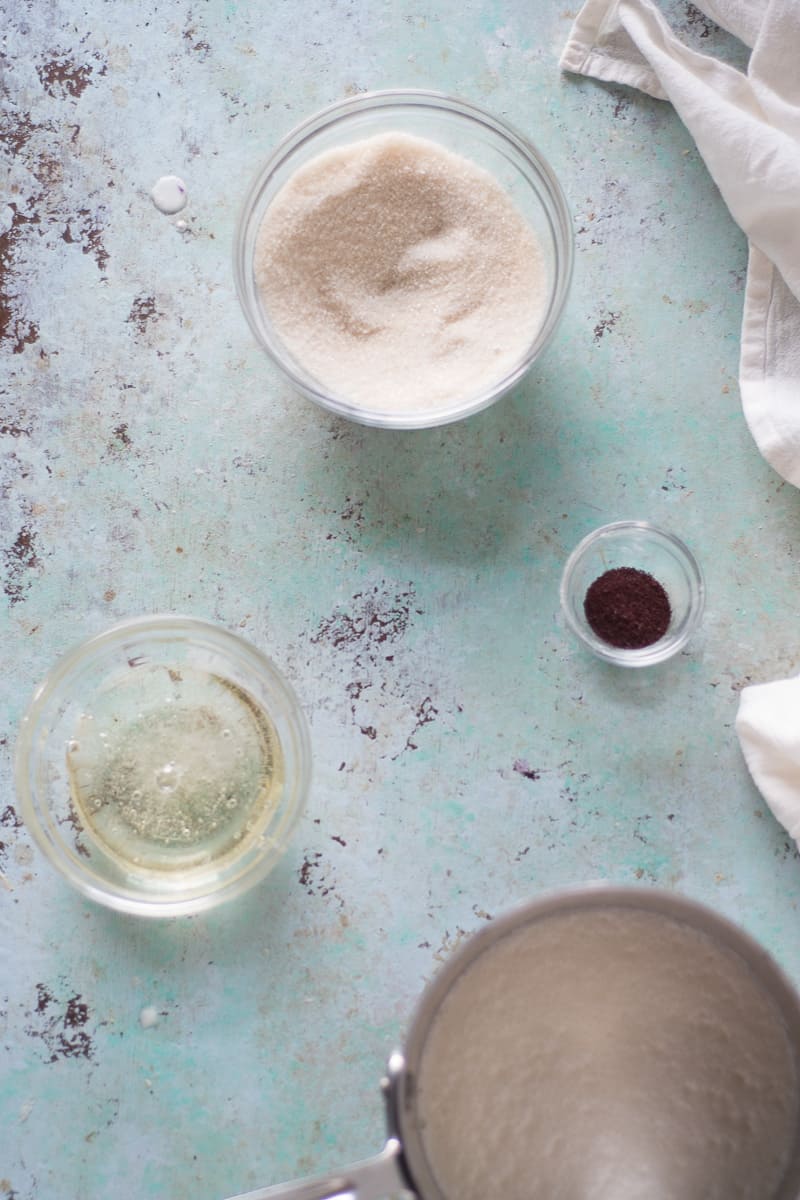 Cree has a whole section demystifying stabilizers from commercial ice cream stabilizer to guar and xanthan gums to tapioca starch and corn starch. She explains what they're made of and how they work and lets you decide which you want to use based on your tastes and dietary preferences in any of her recipes.
I'd already started exchanging some of the sugar in many ice cream recipes for a bit of glucose or corn syrup (something Jeni Britton Bauer does in her ice cream books), but Cree uses glucose syrup more liberally (about twice as much as Bauer usually calls for).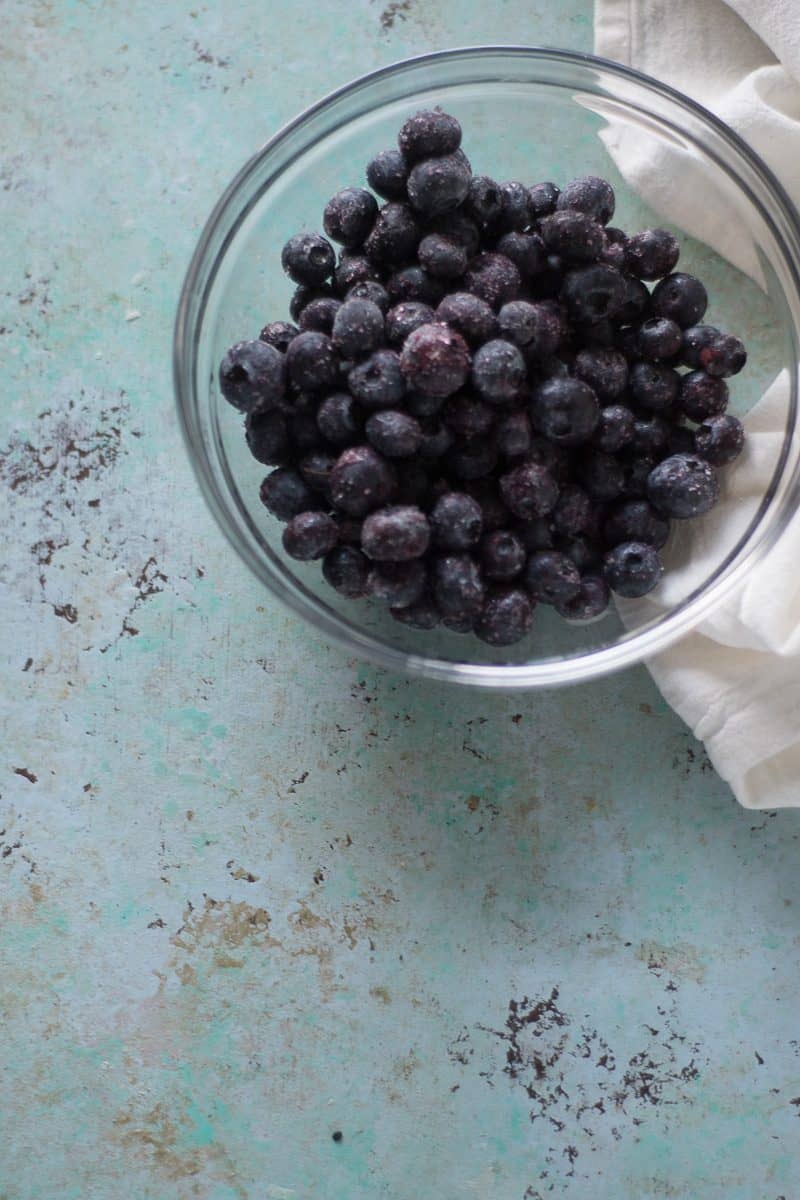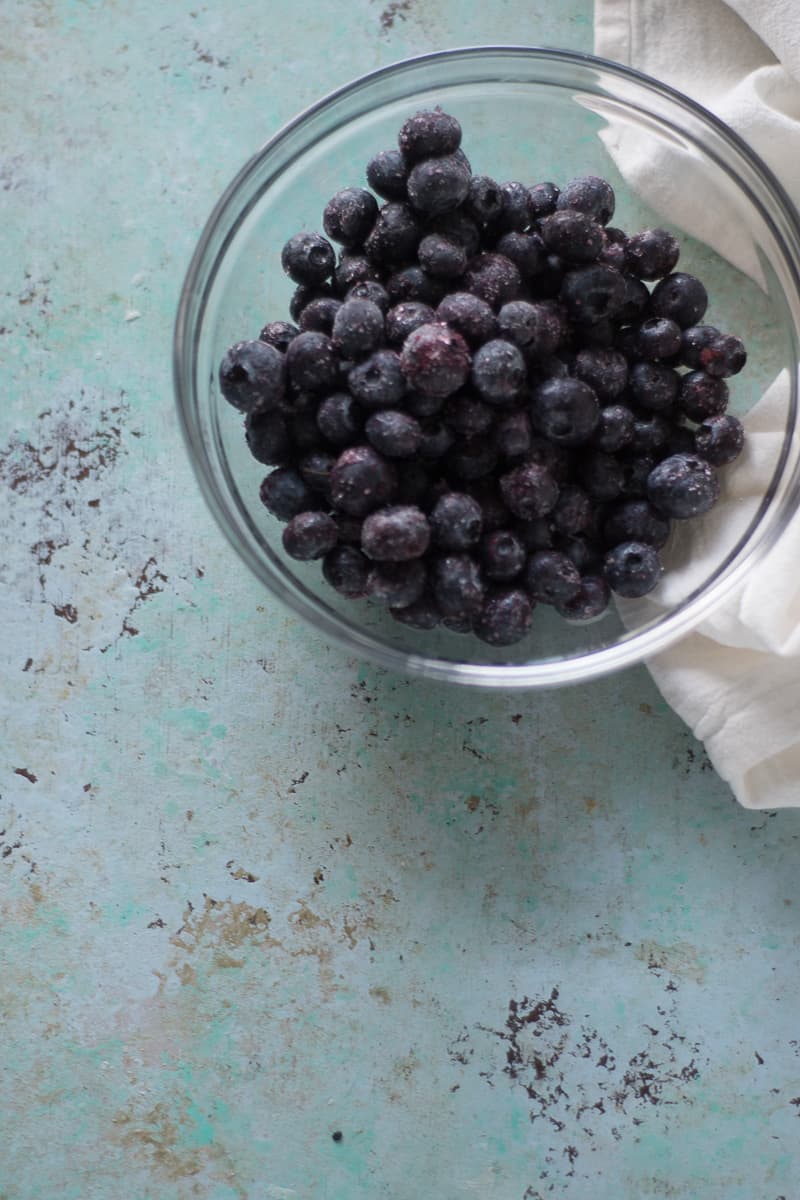 As a result of both the strategic use of stabilizers and the liberal use of glucose syrup, I've been able to make ice cream with the creamiest, smoothest texture ever to come out of my kitchen that have survived the freeze-and-thaw cycle of my standard freezer for weeks.
Also, pretty much every flavor in the book feels like something I want to eat. I can't wait to make her burnt honey ice cream or the salted creme fraiche caramel ice cream, the hibiscus frozen yogurt or the spice cane syrup frozen yogurt, and I'm kind of obsessed with the sherbet section.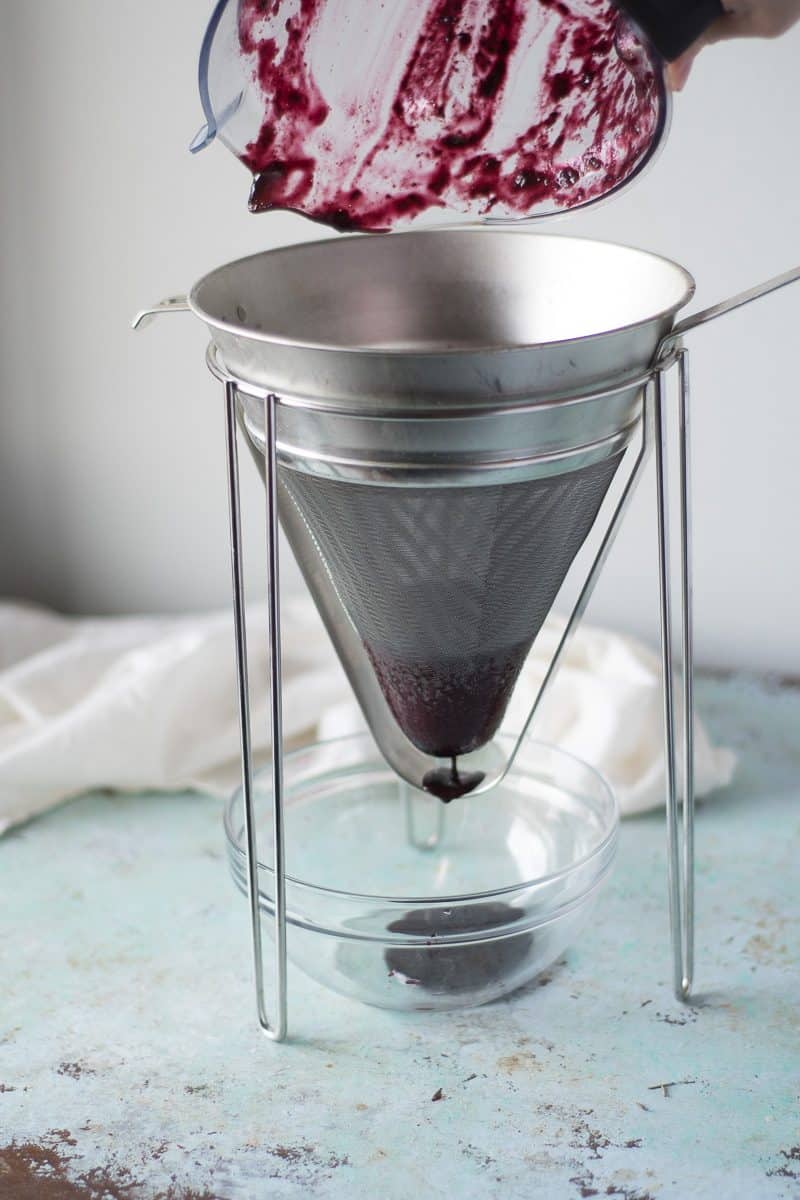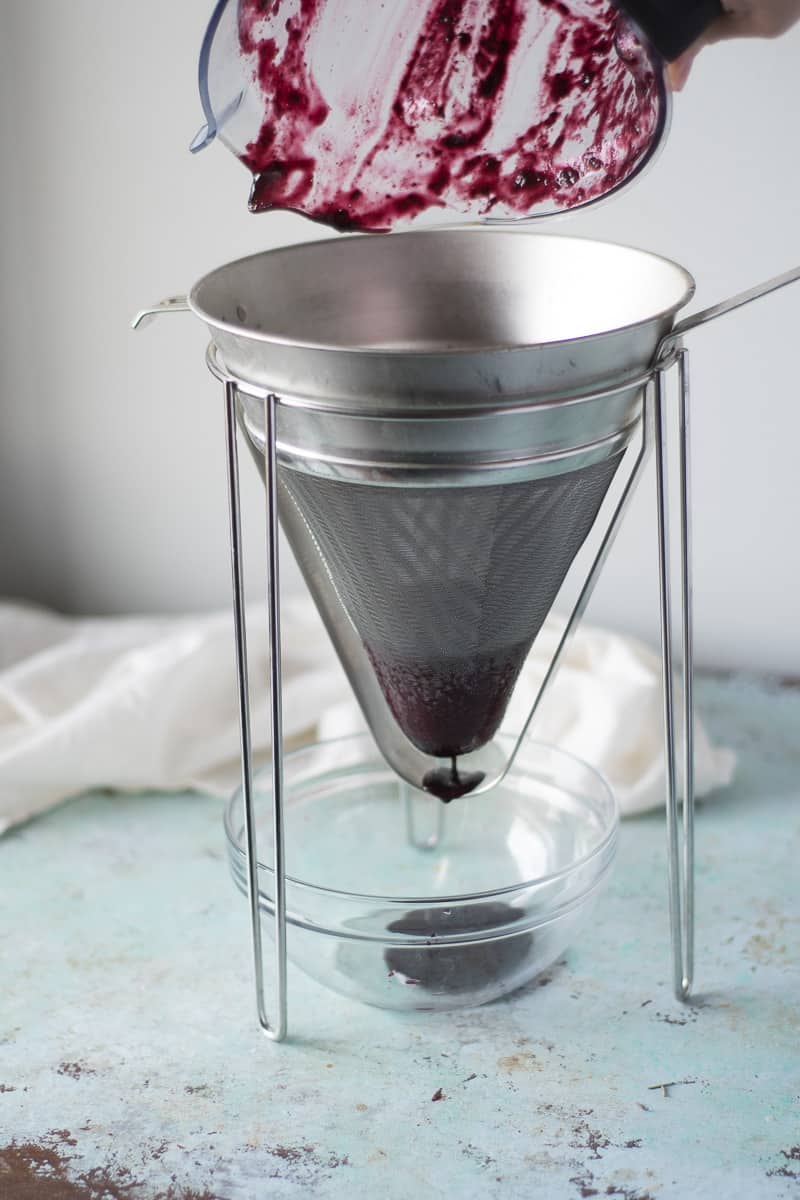 Sherbet is the in-between frozen treat. Unlike sorbet, it has dairy, but but it has far less dairy fat than ice cream. Since dairy fat can obscure fruit flavors, sherbets are a great place to use them if you want something a little richer than sorbet without the sometimes distracting tang of frozen yogurt.
I've made and loved Cree's strawberry sherbet and apricot rooibos sherbet, but right now I'm over the moon about a flavor I made up myself, blueberry sumac sherbet.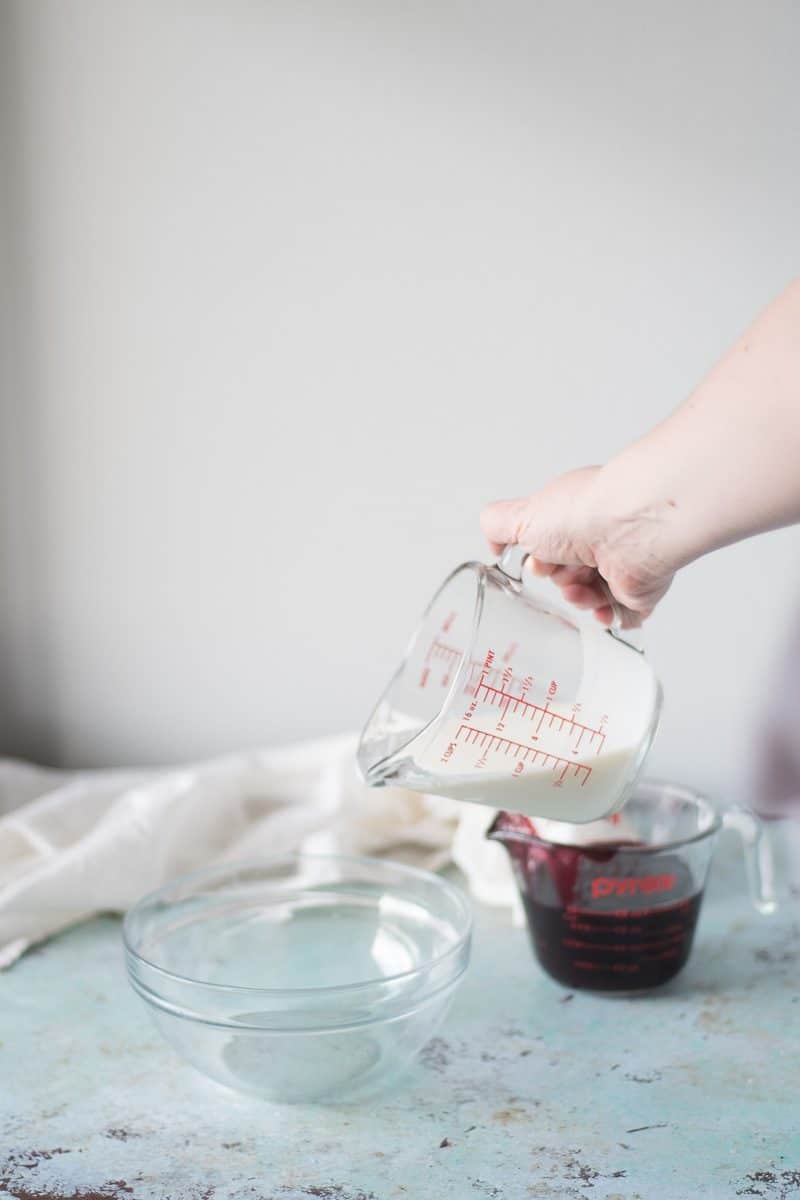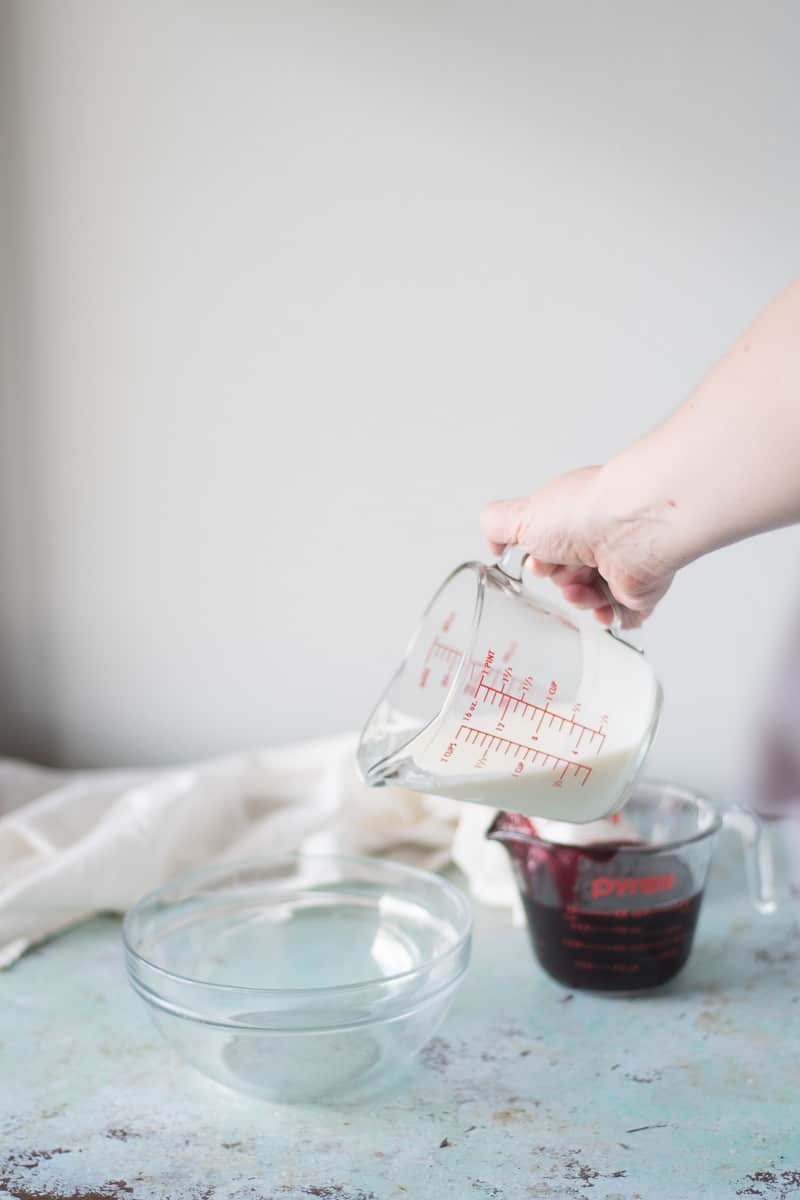 This blueberry sumac sherbet is fruity and creamy and pleasantly sour in a way you don't often encounter in frozen desserts.
You may know sumac from Middle Eastern cuisines or recognize its bright lemony flavor as one of the main components in a za'atar spice blend. It's often used in savory dishes, but I think its puckery lemony tang goes beautifully with blueberries here.
I use Cree's blank slate sherbet recipe as a base, but bumped up the cream to slightly to prevent any curdling with the acidity of the sumac. I also swap in citric acid, which is easier to find and complements the lemony notes in sumac in a more pleasing way for me here than the malic acid (which comes from apples and pears) that she favors.
If you are in Chicago, you absolutely must treat yourself to some blueberries from Klug Farm, which are consistently the best blueberries I have ever had, and if you are not in Chicago you should look for the best local, in-season blueberries you can find for this.
If you're a fan of desserts with a sour kick, this one is for you.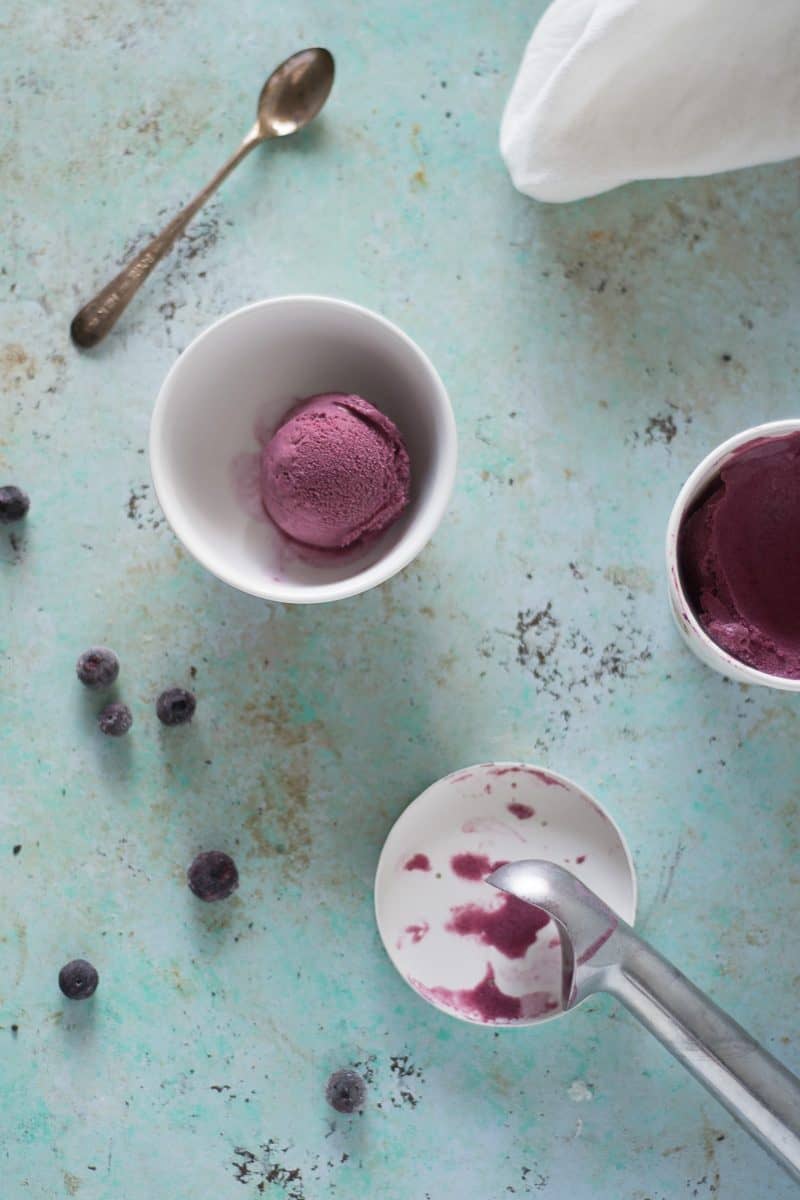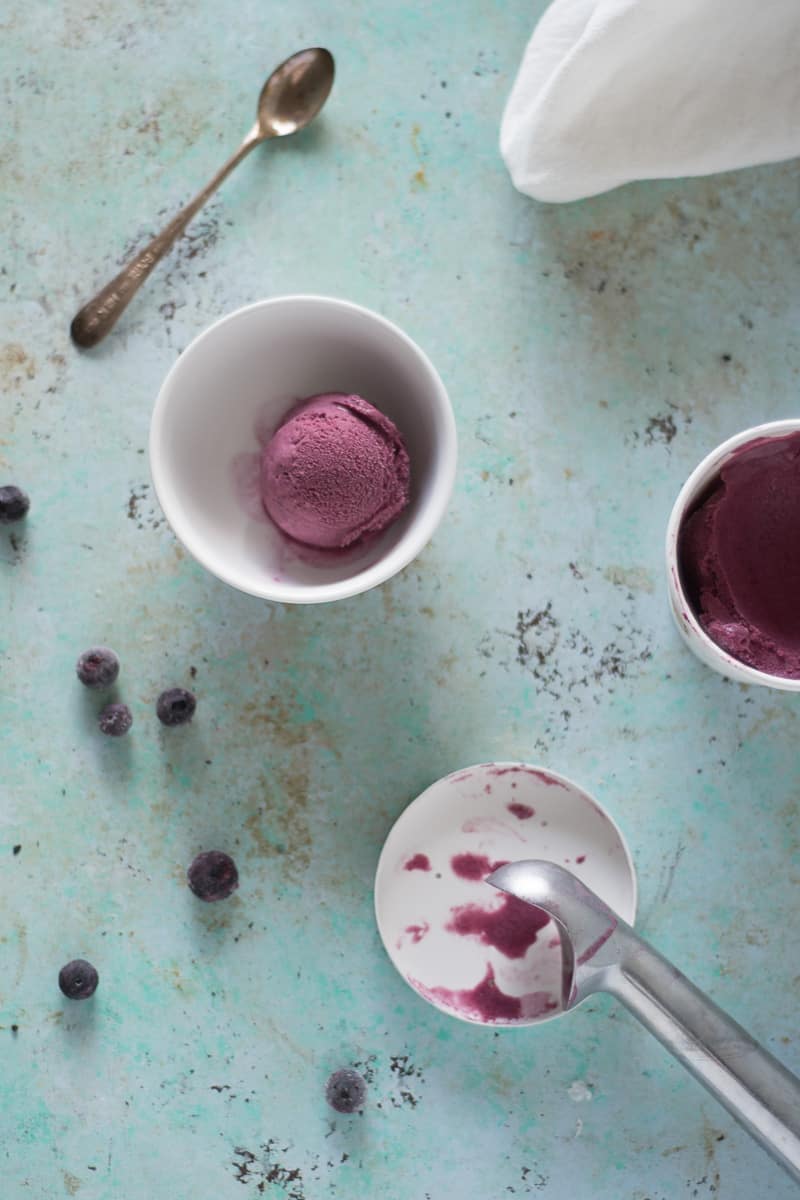 Yield: 1 quart
Blueberry Sumac Sherbet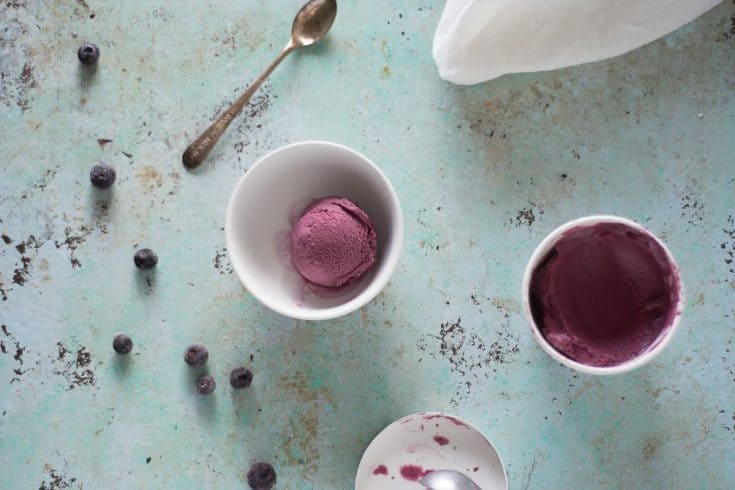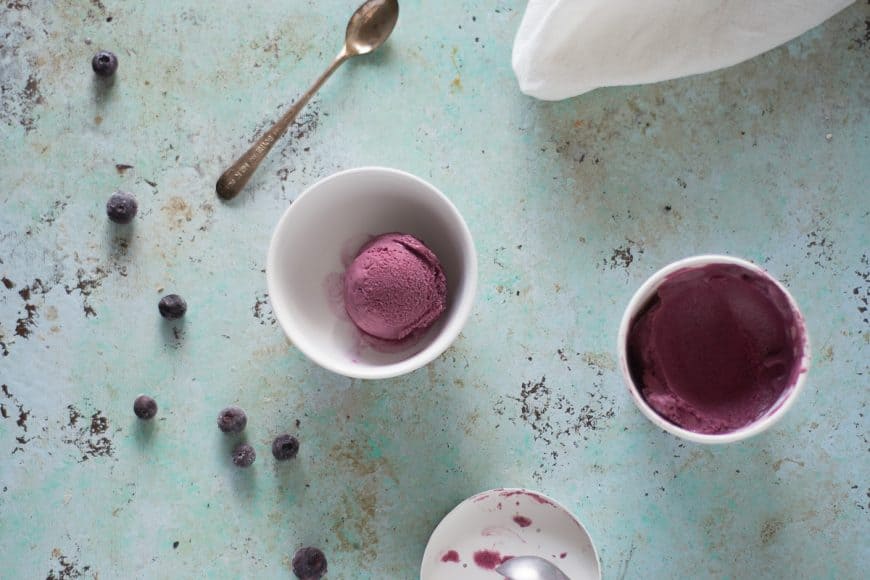 This is a fruity, creamy, sour frozen treat that's midway between the richness of ice cream and the austerity of sorbet. It has enough dairy to make it creamy, but not so much that it hides the flavor of the blueberries, so seek out the best blueberries you can find. If they're not in season, use frozen ones. Sumac is a Middle Eastern spice with a lovely lemony flavor. If you can't find it at your local grocery store or spice shop you can buy it online. You can use corn syrup or glucose syrup interchangeably here (or just substitute the same amount of sugar, but the texture will be icier). The citric acid is optional, but it's actually really easy to find at most grocery stores and helps to bump up the sour puckery notes that make this so good, so I encourage you to seek this out. I use a commercial ice cream stabilizer here, which you can find online. If you don't want to order ice cream stabilizer, I recommend mixing 2 teaspoons of tapioca starch with 2 tablespoons of cold water and mixing that into the dairy. You'll want to start this the day before you want the ice cream for the best flavor and texture. (The affordable ice cream maker I always recommend is the Cuisinart 1.5 or 2 quart model.)
Total Time
1 hour
10 minutes
Ingredients
3 cups (450 grams) blueberries
1/2 cup (100 grams) buttermilk
1 teaspoon citric acid (optional, but nice)
3/4 cup (150 grams) whole milk
3/4 cup (142 grams) heavy cream
1 teaspoon commercial ice cream stabilizer (optional, but nice)
3/4 cup (150 grams) sugar
1/2 cup (100 grams) glucose or corn syrup
1 tablespoon (10 grams) ground sumac
Instructions
Make the fruit puree. Rinse the berries and put them in a medium saucepan over medium heat. Heat until they start to bubble, reduce heat to low and simmer until they have softened and released their juices, about 10 minutes. Let cool for 10 minutes and transfer to a blender. Blend until smooth. Pass through a fine mesh strainer (the finest one you have), pushing on the solids with a silicone spatula to get as much through as possible. Measure out one cup of puree for the ice cream, and refrigerate the rest for another use. (Because the puree yield can vary so much between different batches of berries, I suggest starting with a bit too much so you don't have to make more.)
Mix the cup of blueberry puree with the buttermilk and citric acid in a small bowl and refrigerate.
Mix the commercial ice cream stabilizer, if using, with the sugar.
Put the milk, cream, sugar, and glucose or corn syrup in a heavy-bottomed sauce pan and over medium-high heat. Cook, whisking occasionally, until the mixture comes to a bowl. Reduce heat to low and simmer for 2 minutes. Remove from the heat. Add the sumac and let the mixture infuse for 30 minutes.
Strain the infused mixture through a fine mesh strainer into a medium glass or metal bowl. Discard the sumac. Make an ice bath in a large bowl and nest the hot bowl into it and stir with a silicone spatula until the mixture is cool to the touch.
Remove from the bowl from the ice bath (and dry off the bottom). Add the blueberry buttermilk mixture to the cooled dairy mixture and whisk until combined. Strain through a fine mesh strainer, cover, and chill overnight (or for at least 4 hours).
Churn according to your ice cream maker's instructions until the sherbet thickens to the texture of soft serve and has noticeably increased in volume. Usually about 20-30 minutes. If you want a soft serve texture, you can eat it now, but it will be better if you let it hang out in the freezer for a while.
Transfer to an airtight container and store in the freezer until the sherbet has firmed up, at least 4 hours.
Recommended Products
As an Amazon Associate and member of other affiliate programs, I earn from qualifying purchases.
Nutrition Information:
Yield:
8
Serving Size:
1
Amount Per Serving:
Calories:

324
Total Fat:

9g
Saturated Fat:

6g
Trans Fat:

0g
Unsaturated Fat:

3g
Cholesterol:

28mg
Sodium:

101mg
Carbohydrates:

63g
Fiber:

2g
Sugar:

60g
Protein:

2g