I may earn from purchases through links in this post.
I've entered a phase in my life where I want to spend most of my time in soft clothes, old t-shirts, jeans that are so worn threadbare in patches I dare not put them in the washing machine, jersey dresses, things with elastic waistbands or no waist at all.
I find myself wanting clothes that demand nothing of me, that can be pulled from the pile on the floor in my closet (that I know, I know, I should really be better at managing) and do the work of making me presentable enough to take the dog for a walk or make it to the grocery store.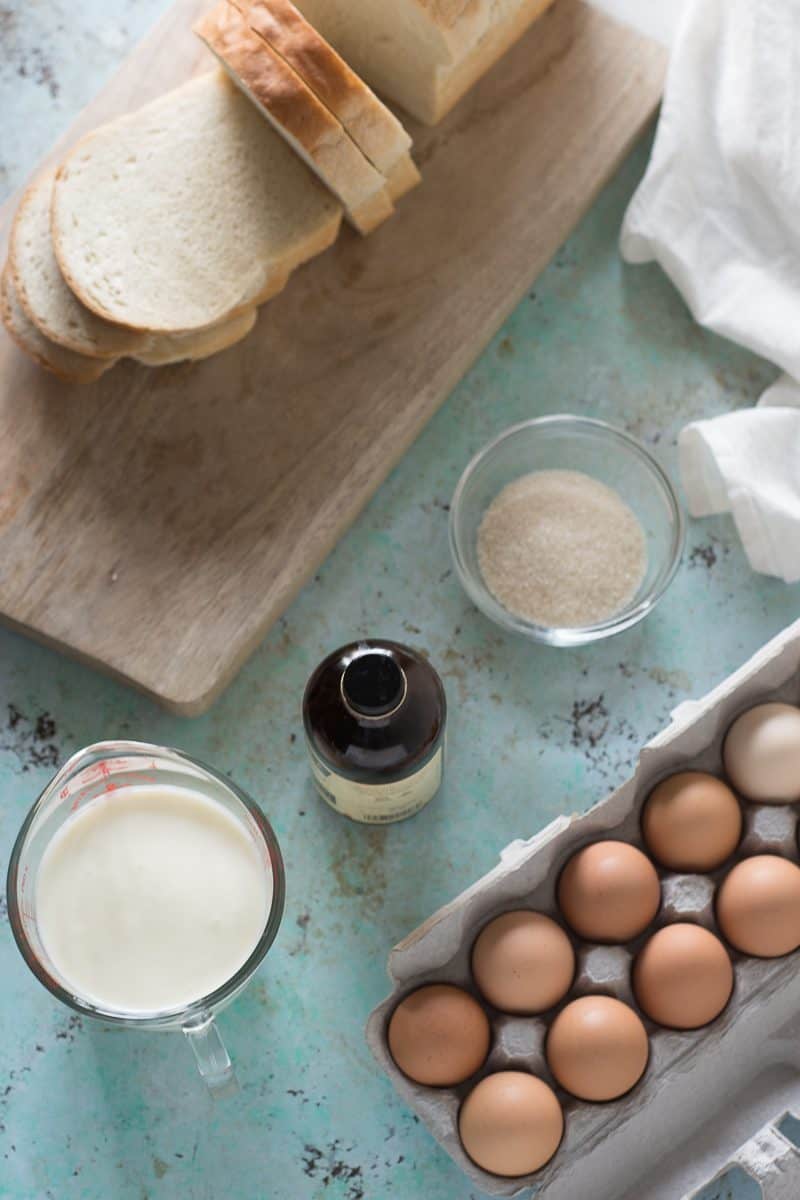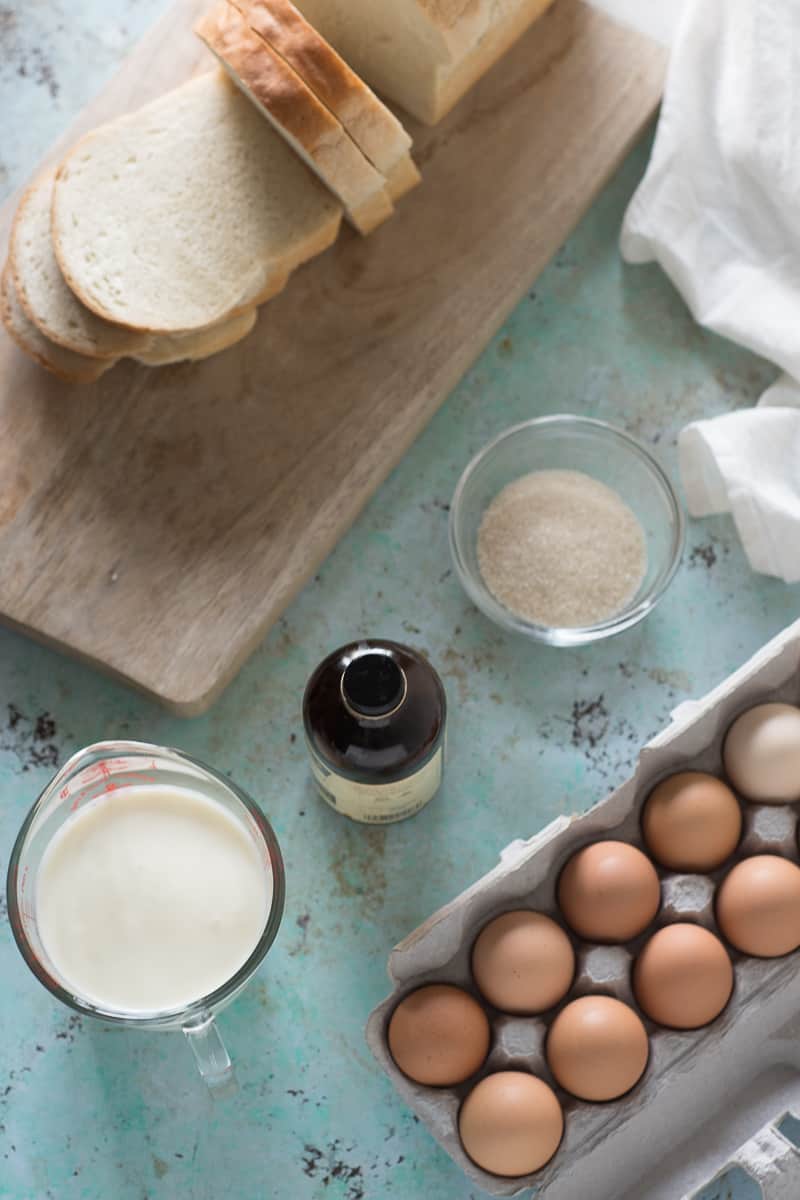 At various points in my life, particularly low or insecure ones, clothing has served as a protective shield from the little indignities in my life.
I have, perhaps absurdly, spent time putting on makeup and earrings before doctor's appointments when I know I'll be sitting in a shapeless gown, exposed and ill at ease, in an attempt to exert some control over my body and to remain in some small way put together when everything else seems to be falling apart.
Maybe my newfound love of comfy clothes is a sign that I've reached a point in my life where I'm no longer do anxious about how I'll be perceived, that I'm more willing to be vulnerable.
Or maybe I've just reached the age where my joints have begun to bother me and the news makes me queasy and I'm unwilling to opt into any additional discomfort.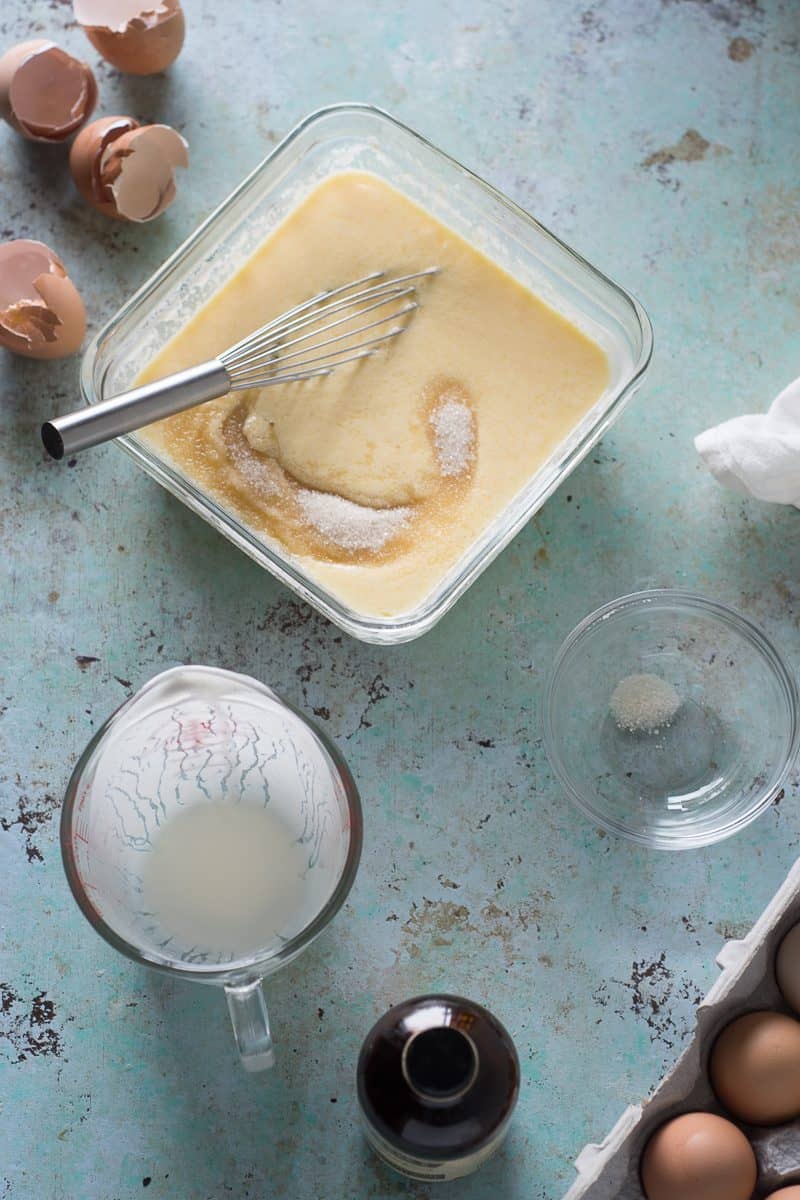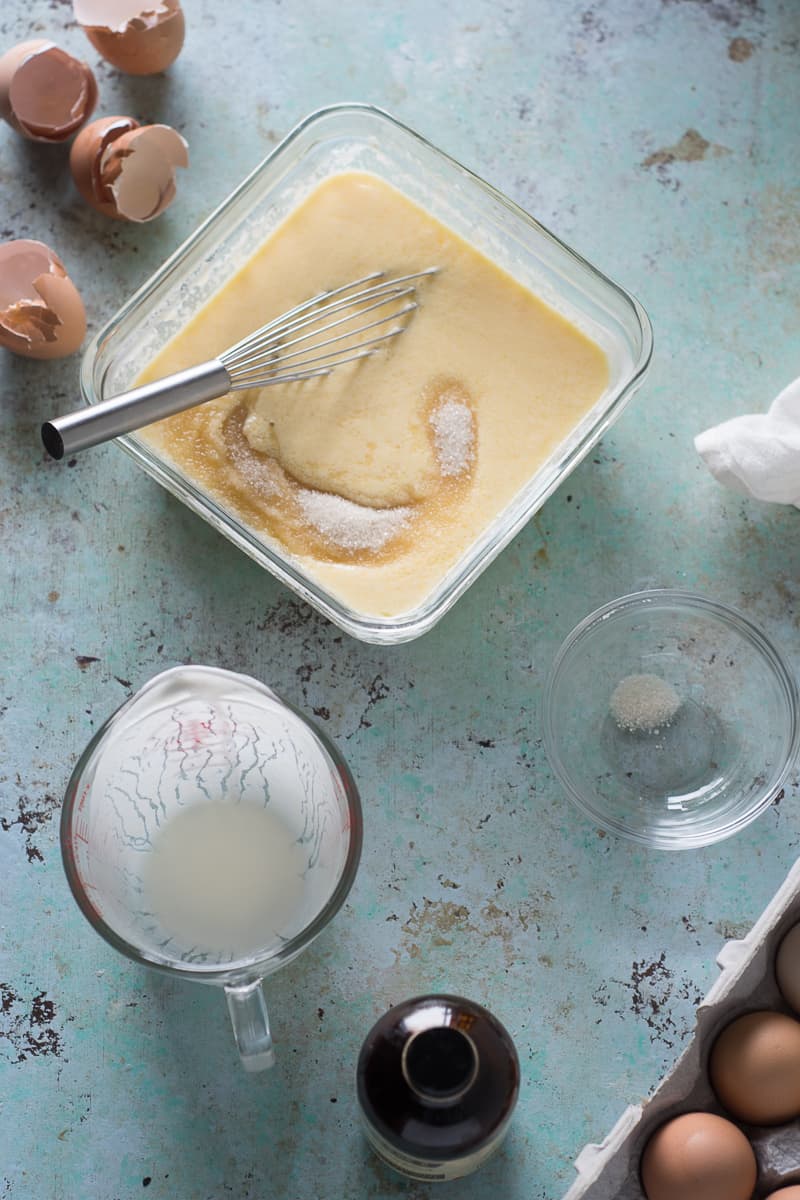 Which brings me to this buttermilk French toast. (Yes, you can totally make French toast with buttermilk.)
French toast is pretty much the soft pajamas of the brunch world.
You can eyeball some milk and eggs, add a splash of vanilla, maybe some sugar and spices, and whatever old loaf of bread you have knocking around, and end up with something totally respectable, good even.
The kind of thing you could feed to guests and call a treat.
All of which makes French toast open to such a variety of interpretations that it's a delightful to mess around with.
This buttermilk version is particularly good.
The tang plays beautifully with the richness of the eggs and the sweetness of the sugar. It still feels familiar like the breakfast you know but brings a subtle element of surprise.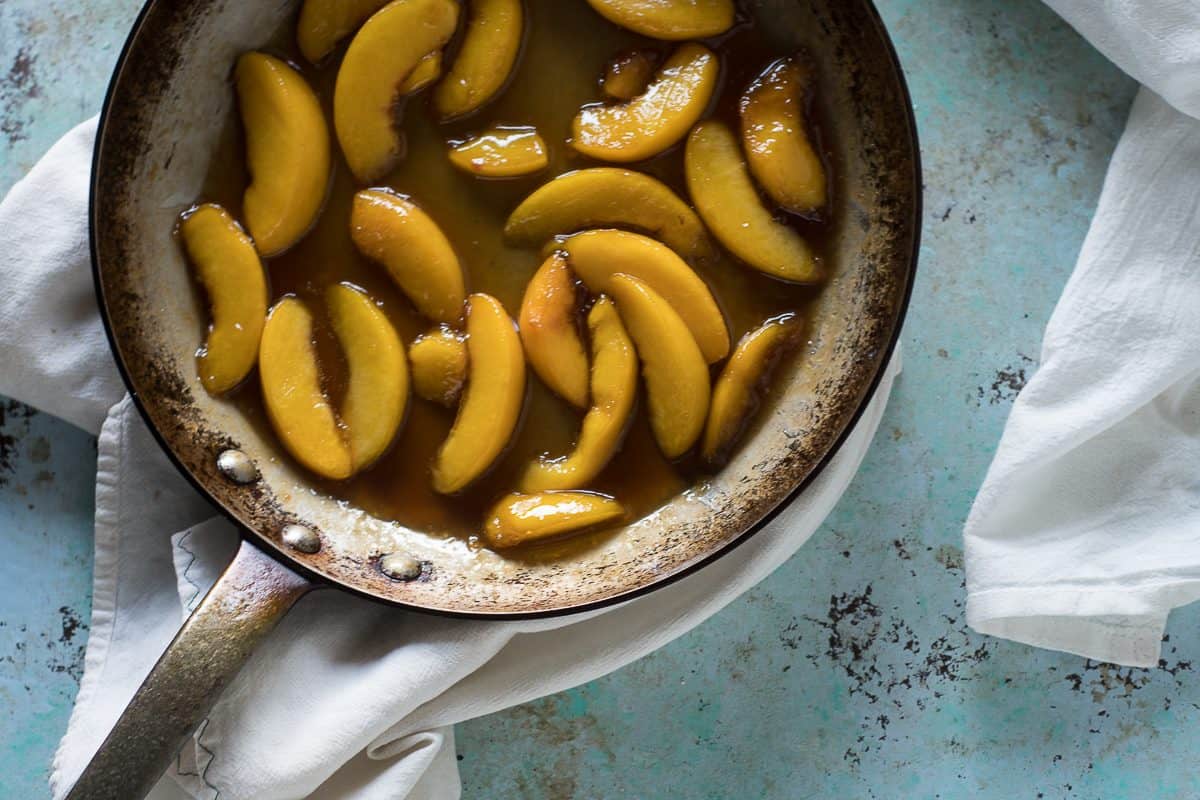 I think the buttermilk also works exceptionally well with a sweet fruit like peaches.
While this French toast doesn't really require anything other than a bit of maple syrup, if you're feeling fancy you can dress it up with some simple maple glazed peaches.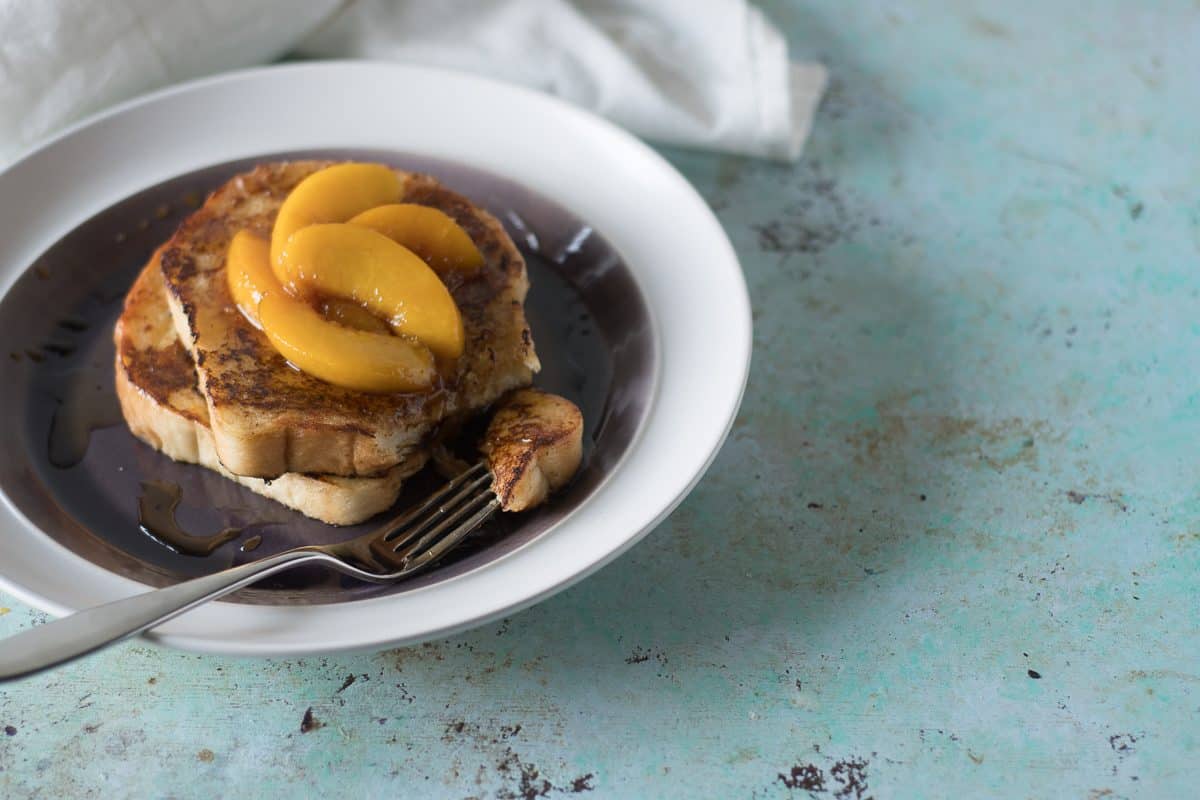 This treatment works well with other stone fruits and berries. Just melt some butter in a pan, add fruit and maple syrup and simmer until the syrup has reduced to a thick sticky delicious mess.
Like putting on a knit dress, it can make you effortlessly put together.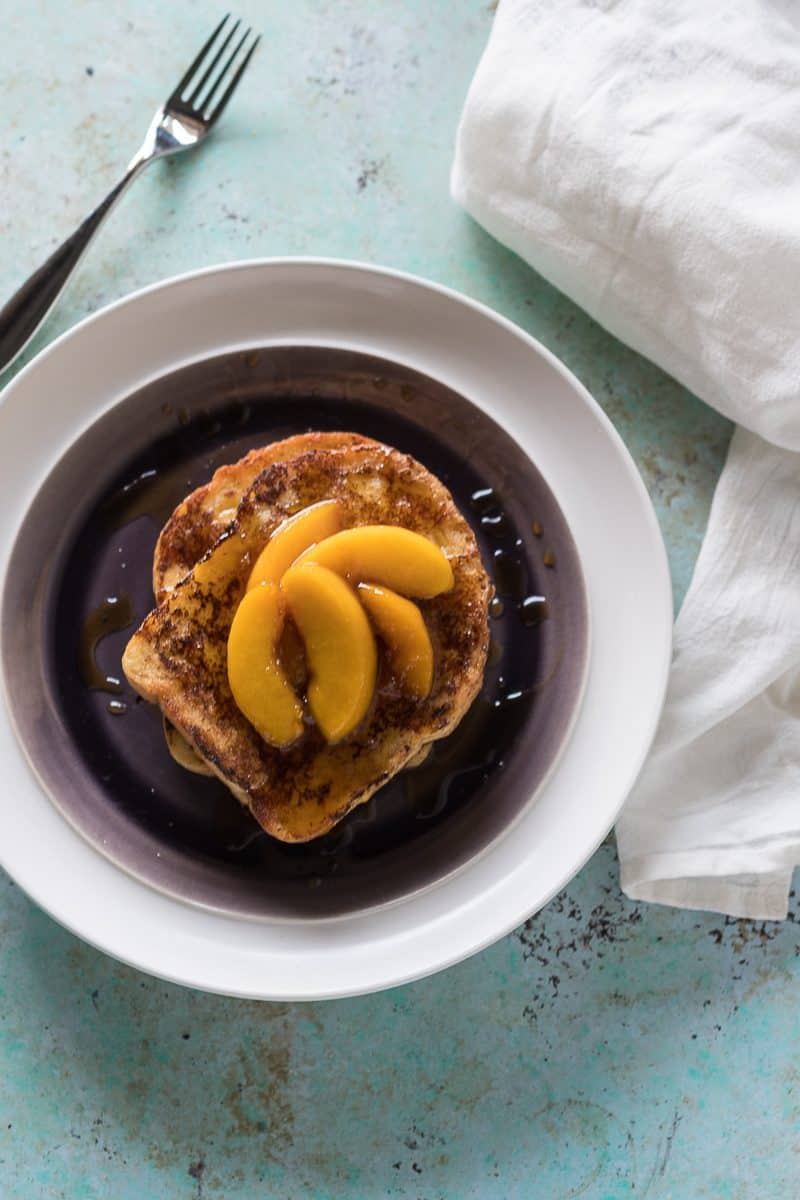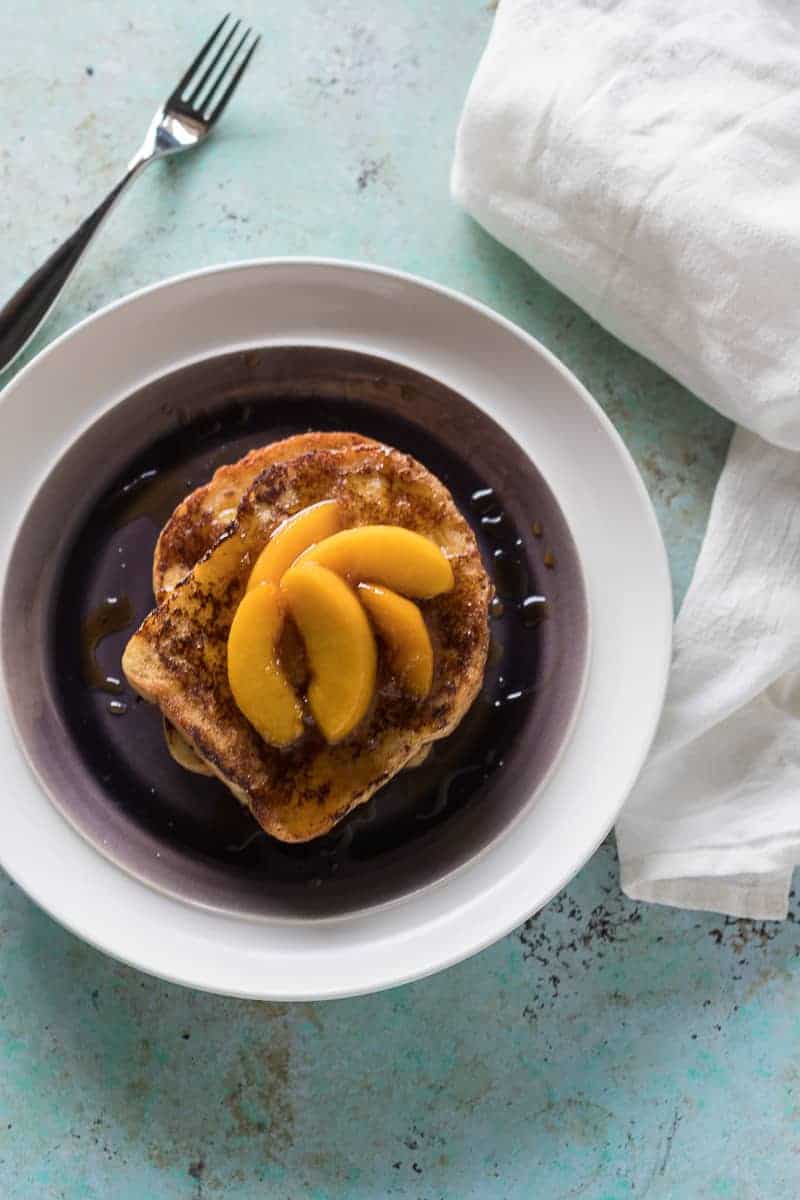 I'm thrilled to be participating in a collaboration with other bloggers and Instagrammers. If you're looking for more peach recipes check out #summerlovespeaches on Instagram!
Yield: 4 servings
Buttermilk French Toast with Maple Glazed Peaches
Buttermilk brings an unexpected tang to otherwise traditional French toast that plays beautifully with maple syrup. It's a great way to use up buttermilk you have lying around. The maple glazed peaches are totally optional, but they are nice. The same treatment works with just about any fruit. If you don't have peaches in season, head to the frozen aisle. Do use real maple syrup--the imitation stuff won't glaze the peaches in the same way.
Ingredients
For the Buttermilk French Toast
1 1/2 cups buttermilk
4 large eggs, lightly beaten
1/4 cup sugar
1 teaspoon vanilla extract
1/2 teaspoon cinnamon
1/4 teaspoon nutmeg, preferably freshly grated
8 1/2-inch thick slices white bread (or challah or brioche)
For the Maple Glazed Peaches
2 cups peaches, sliced
2 tablespoons butter
1/4 cup maple syrup
Instructions
In a wide shallow dish (like a pie plate or an 8x8 baking dish) that'll fit at least one slice of bread flat, add the buttermilk, eggs, sugar, vanilla, cinnamon, and nutmeg and whisk together until thoroughly combined.
Heat a skillet or saute pan over medium heat for a few minutes, add a little oil or butter. Soak two slices of bread in the buttermilk-egg mixture until saturated, shake off any excess liquid, and add to the skillet. Cook until browned on the bottom side, 3-4 minutes, flip over and cook on the other side, about 3 more minutes. Transfer the cooked French toast to a plate and repeat with the remaining slices of bread.
Meanwhile, make the maple glazed peaches. Heat another skillet over medium-high heat. Add the butter and heat until melted. Add the peaches and maple syrup, and cook, stirring frequently, until the maple syrup has thoroughly coated the peaches and noticeably thickened, about 5 minutes.
To serve, add two slices of French toast to each plate and top with the maple glazed peaches. Or just top with maple syrup.
Nutrition Information:
Yield:
4
Serving Size:
1
Amount Per Serving:
Calories:

344
Total Fat:

12g
Saturated Fat:

6g
Trans Fat:

0g
Unsaturated Fat:

5g
Cholesterol:

210mg
Sodium:

370mg
Carbohydrates:

47g
Fiber:

2g
Sugar:

37g
Protein:

12g