I may earn from purchases through links in this post.
Got extra buttermilk in the fridge?
Here are some creative ways to use up whatever you've got on hand.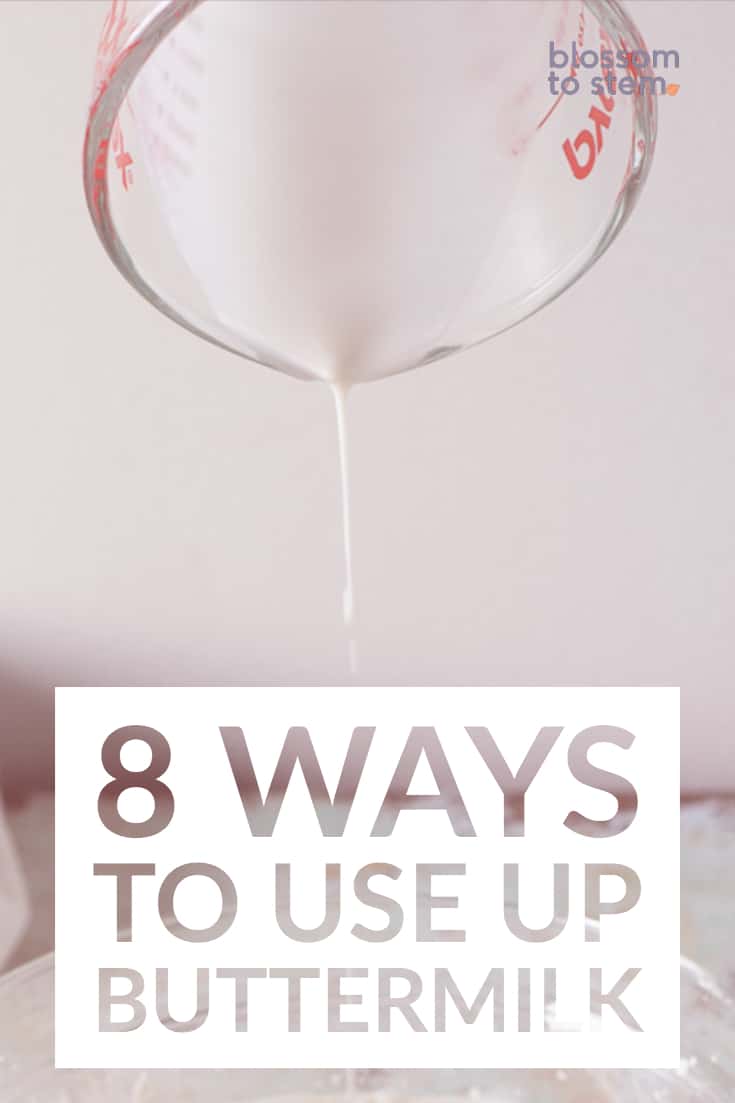 They go way beyond buttermilk pancakes. Though there are several breakfast options from buttermilk waffles to buttermilk French toast.
But there are also dessert options, biscuits, and an herby buttermilk farro bowl to make things interesting.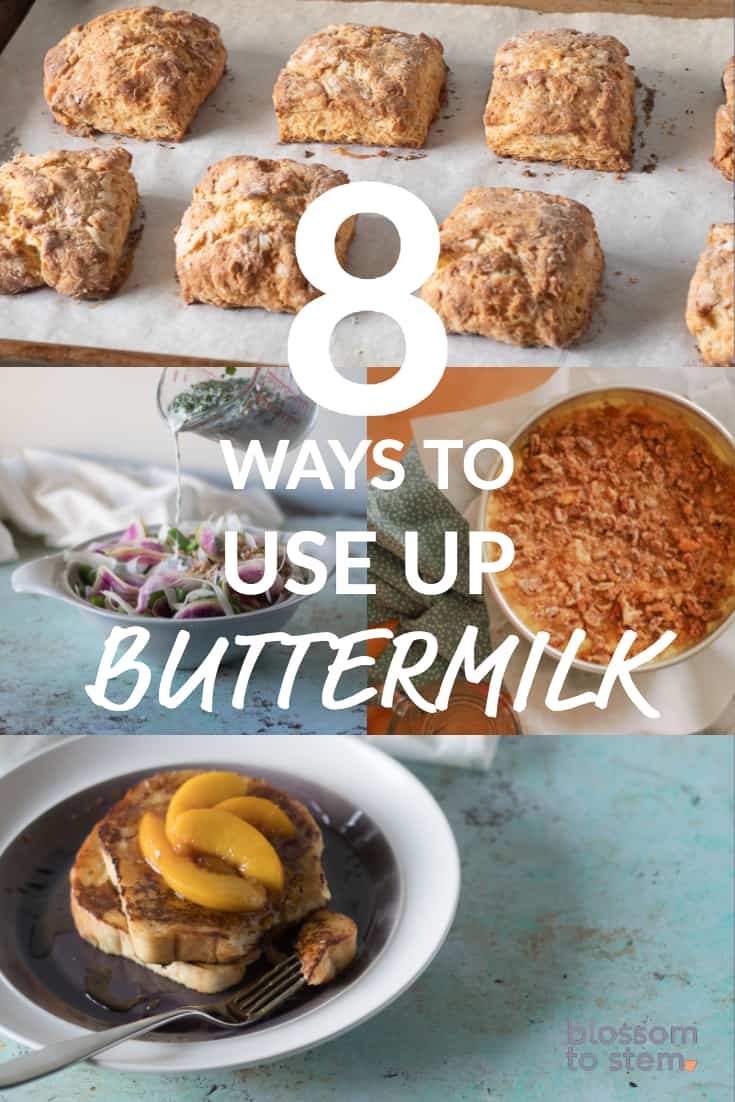 8 Ways to Use Up Buttermilk
When it comes to buttermilk, most of us are either frantically trying to figure out if we can substitute some combination of milk and lemon juice (or thinned out yogurt or like almond milk and vinegar) or we've gone out and bought it, made one thing with it, and let it linger in the refrigerator while we try to figure out how to use up the rest of it.
I'm here to help with the latter problem.
As for the former, well, my position is that if a recipe calls for buttermilk, you should really use buttermilk if you want the best results. If you can't get buttermilk where you are, kefir is the best substitute.
It's worth noting that buttermilk has a longer life in the refrigerator than most other dairy products, so don't worry if you have an opened container hanging around for several weeks.
This includes breakfasts, desserts, savory biscuits and a wonderfully tangy herby buttermilk dressing (that you can use with other salads beyond this farro bowl).