I may earn from purchases through links in this post.
Today was a good day for Wellington boots. It was warm here. And sunny. I went outside without my coat for the first time this year. The spring thaw seems to have begun.
The snow piles lining the sidewalks have dwindled, and the melt has turned long stretches of the sidewalks themselves into ankle-deep reservoirs. I splashed through these reservoirs on a walk over to Lake Michigan.
The lakefront has been my place for quiet contemplation since I moved to Chicago when I started college back in the late nineties, but this winter has been so snowy and cold that I've stayed away for months. I was glad to finally make my way over there again. I stared out at the motionless, still-frozen lake and breathed in the warm air.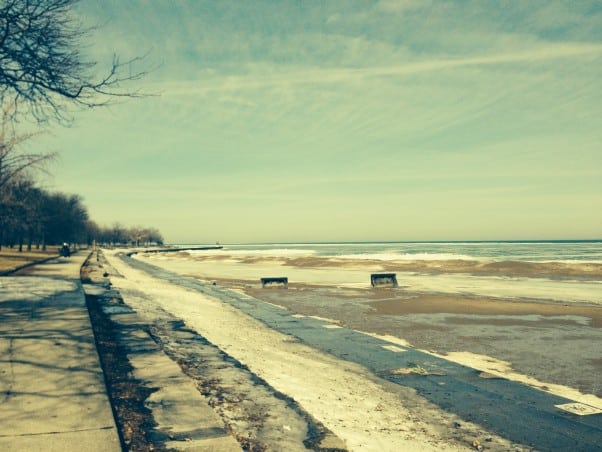 It was nice to stretch my legs and feel the sun on my face and gloveless hands, but the landscape still looks a little bleak. I have a relatively high tolerance for cold and snow, but even I am losing my patience with this winter.
So when I was invited to a "#@#% Winter" party this past weekend, I was entirely on board with the theme.
The idea was to have an indoor party with outdoor barbecue and picnic style food. When I thought about what dessert I could contribute, my mind went to lemons, which are the summeriest of the winter fruits.
And when I thought about lemon desserts I love, these cakes were among the first to come to mind.
They are simple old fashioned lemon buttermilk cakes, but they are simple and old fashioned in the best ways. They're timeless, and they're as appropriate in summer as they are in winter.
They come from Regan Daley's award-winning In the Sweet Kitchen, a book I frequently turn to for really good versions of classic baked treats.
Her cakes, which tend toward the homey and comforting rather than the towering and showy, are some of the best I've ever made.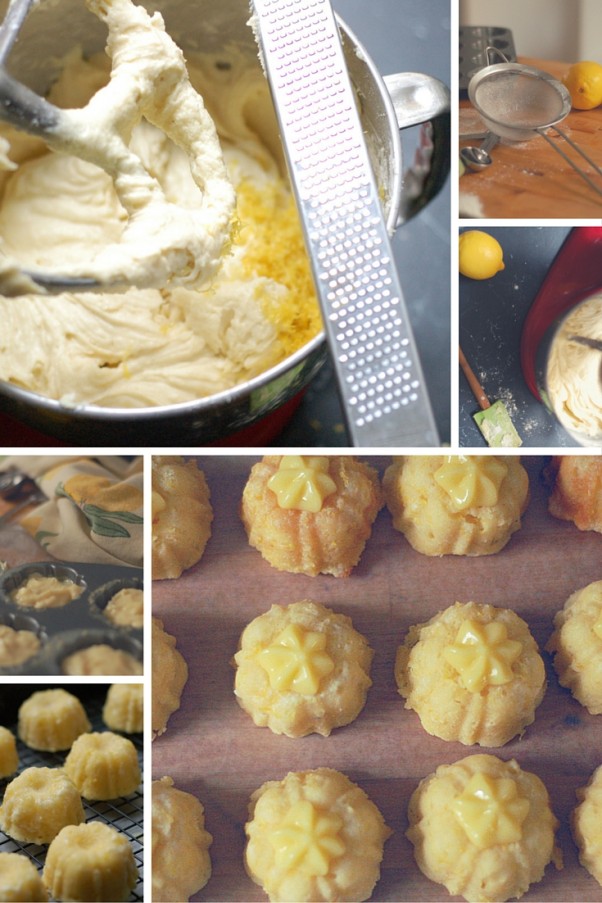 These cakes are no exception. They are lemony and light and moist and subtly tangy with a delicate crumb. They are pretty much everything I want in a lemon cake.
Daley bakes this as one big classic Bundt cake, and you can certainly do that too if you like.
I have a soft spot for individual desserts, and for a party it can be nice to have a dessert that you can set out with no need for slicing and serving, that guests can pick up and eat with nothing more than a napkin to catch the crumbs.
I love the way these mini Bundt cakes look when they are baked. They're pretty, but the pan does most of the decorating work for you. I also love the way the little dimple in the top makes a great place to hold a little something extra.
I've gone in a few different directions with glazes and toppings for these cakes.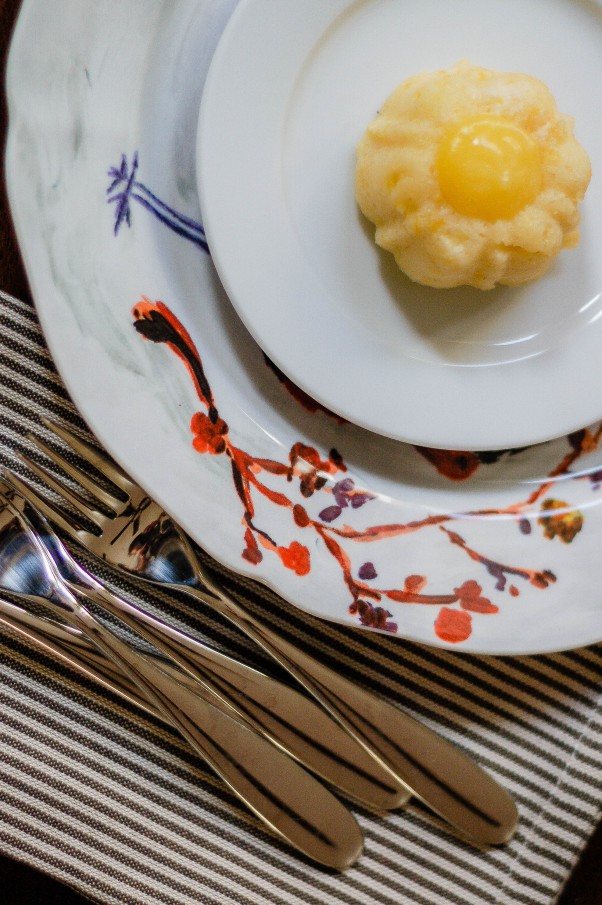 This time, I went with Daley's lemon glaze and piped some Meyer lemon ginger curd into the center.
The ginger takes these cakes a few steps beyond old fashioned territory, and I like the combination. You could certainly skip it entirely or top them with something else, such as whipped cream and berries, if you like.
These were a hit at the party. And they are, perhaps, the sweetest, most polite way to say "#@#% Winter."
Have some lemon cake.
Yield: 24 mini Bundt cakes (or 1 10-inch Bundt cake)
Lemon Buttermilk Bundt Cakes with Meyer Lemon Ginger Curd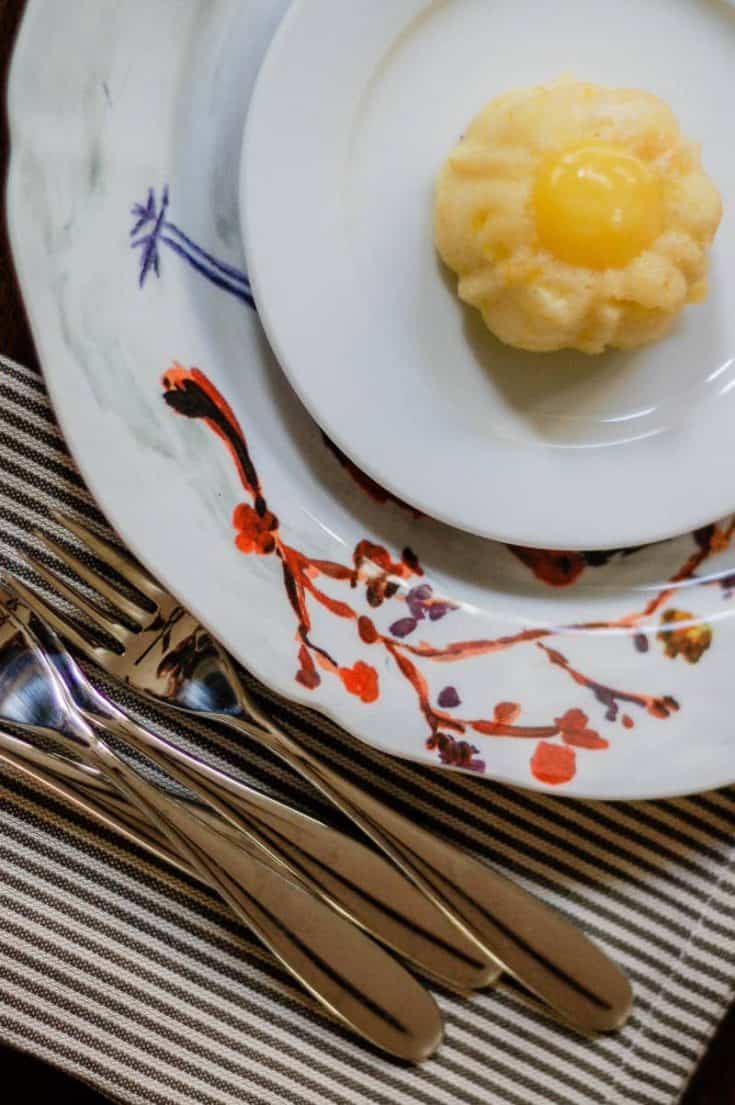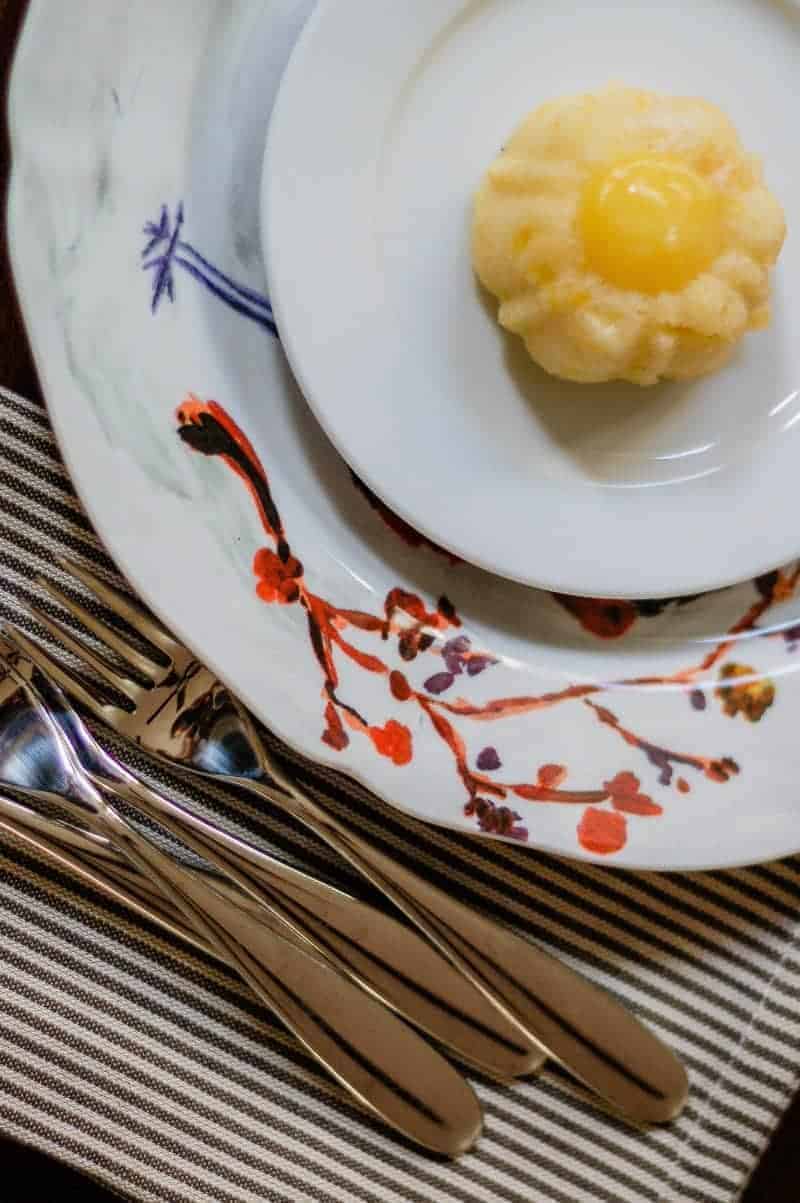 These cakes are lemony and tender and moist. They can be made in a standard Bundt pan (in which case bake for an hour), in mini Bundt cake molds, or even a muffin pan. I used a 12-cavity pan, which makes mini cakes about the size of standard muffins. The curd topping is optional, but please don't skip the glaze. It really completes these cakes. If you only have small lemons, you can use two of them in place of one large one in these recipes. If you don't feel like making your own Meyer lemon ginger curd, you could use a high quality prepared lemon or passion fruit curd (such as those made in Oak Park by Rare Bird Preserves).
Ingredients
Cake:
1 cup (2 sticks, 226 g, 8 oz) unsalted butter, softened
2 cups (400 g, 14 1/8 oz) granulated sugar
4 in eggs, at room temperature (you can put them a bowl of lukewarm water for a few minutes to bring them up to room temperature quickly)
3 cups (380 g, 13 1/2 oz) all-purpose flour
1/2 teaspoon baking soda
1/2 teaspoon salt
1 cup (242 g, 8 1/2 fl oz) buttermilk
zest of 2 large lemons
juice of one large lemon
Glaze
4 tablespoons (57 g, 2 oz) unsalted butter, softened
1 1/2-2 cups (180-240 g, 6-8 oz) confectioners' sugar, sifted
zest of 1 large lemon
juice of 1 large lemon
Topping:
Instructions
Preheat oven to 325°F. Spray a 12-cavity mini Bundt cake pan (or muffin pan) with nonstick baking spray (for something like this with an pan with an irregular interior shape, I like to use the sprays with flour in them specially formulated for baking).
In a large mixing bowl, whisk together the flour, baking soda, and salt. Set aside.
In the bowl of a stand mixer, cream together the butter and sugar on medium speed for several minutes, until the mixture looks pale and fluffy. Scrape down the sides and bottom of the bowl. Add the eggs, one at a time, mixing well after each one until well incorporated.
Add a third of the flour mixture to the creamed mixture and mix briefly on low speed, just until the dry ingredients are mostly incorporated. Scrape down the sides of the bowl. Add half of the buttermilk, and again, mix briefly and scrape down the sides of the bowl. Add another third of the flour, mix briefly. Then the rest of the buttermilk and the rest of the flour and mix just until the batter looks well blended and no dry bits remain. Fold in the lemon zest and juice. (Don't worry if the batter looks slightly curdled at this point. It's fine.)
Transfer the batter to a clean bowl and clean and dry the stand mixer bowl. Fill each cake cavity about 3/4 full. Bake for about 20 minutes, rotating the pan halfway through, until a toothpick inserted into one of the middle cakes comes out clean. Let cool on a wire rack for 5 to 10 minutes.
While the cakes are cooling in the pan, make the glaze. In the bowl of a stand mixer, cream the butter until it's light and fluffy. Beat in about half of the confectioners' sugar, then the lemon juice and zest, then the rest of the confectioners' sugar until the glaze looks creamy and pourable. Start with the smaller amount of confectioners' sugar and add more as needed to get the right consistency.
Invert the cakes onto a wire rack set over waxed paper. Carefully spoon the glaze onto the hot cakes.
When the pan is cool enough to touch, respray with baking spray and again fill each cavity 3/4 of the way with batter. Bake and glaze these cakes. Repeat with any remaining batter.
Allow the cakes to cool completely before topping with curd. In a pastry bag fitted with a large star tip, add the Meyer lemon ginger curd, and pipe about a half tablespoon of curd into the center dimple on the cake (you could also use a zip top bag with a corner snipped to pipe the curd).
These are best on the day they are made, but they keep fairly well for 2 to 3 days.
Recommended Products
As an Amazon Associate and member of other affiliate programs, I earn from qualifying purchases.
Nutrition Information:
Yield:
24
Serving Size:
1
Amount Per Serving:
Calories:

480
Total Fat:

7g
Saturated Fat:

4g
Trans Fat:

0g
Unsaturated Fat:

2g
Cholesterol:

25mg
Sodium:

256mg
Carbohydrates:

95g
Fiber:

3g
Sugar:

39g
Protein:

11g