FYI: If you buy something through a link in our posts we may get a small share of the sale.
I'm on a rustic fruit dessert kick. So it was only a matter of time until I got around to peach cobbler.
Which is such a comforting dessert.
Especially when it's topped with a nubbly cornmeal biscuit topping.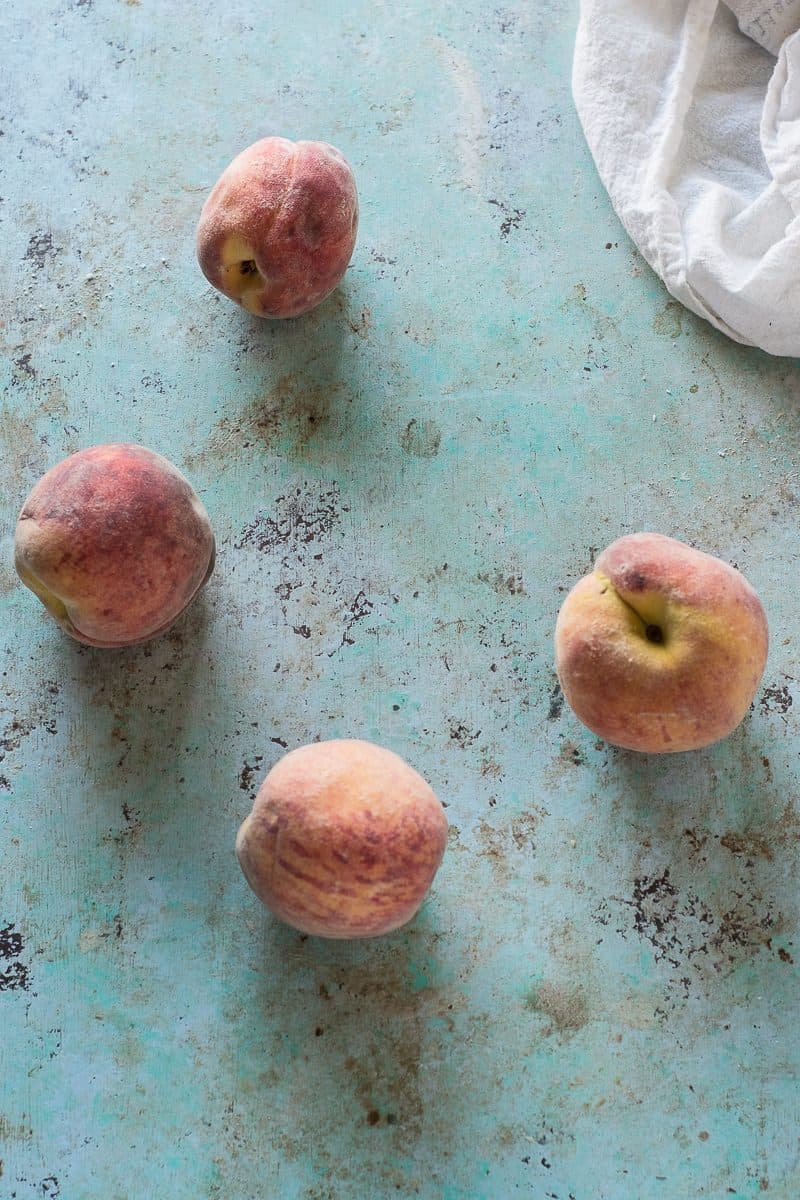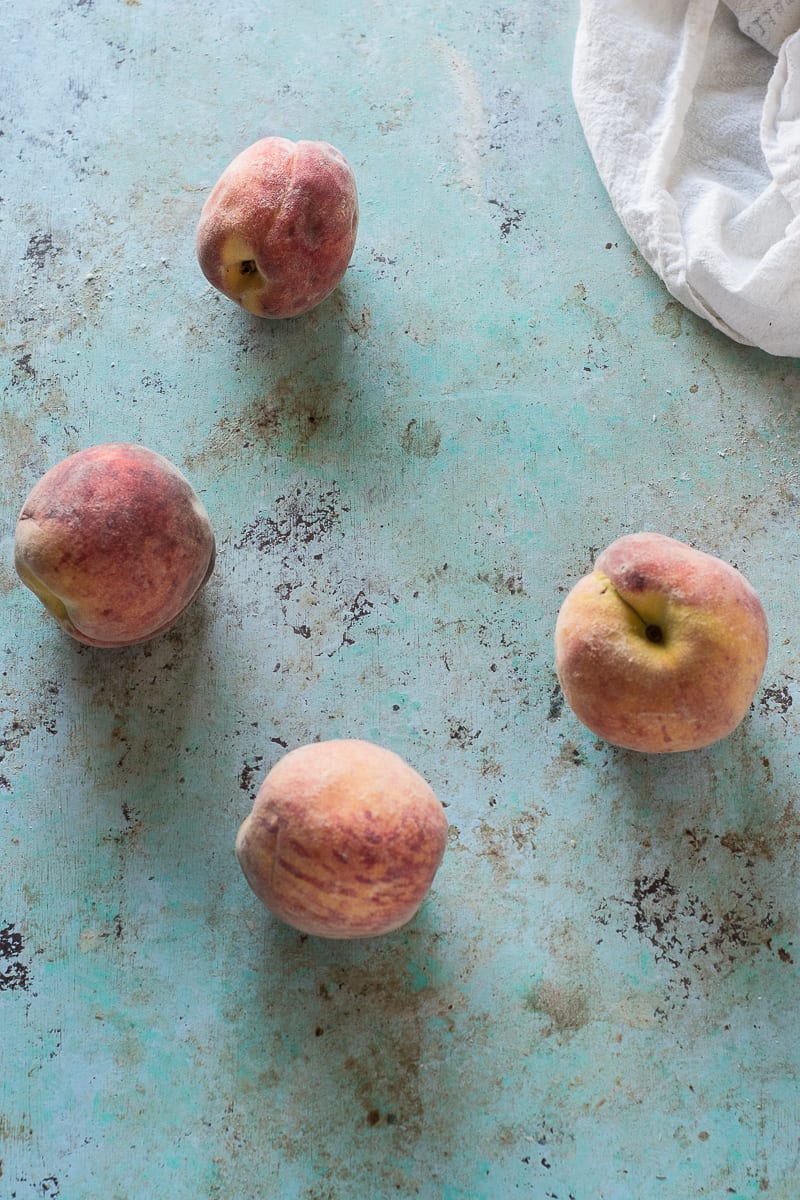 Perfectly ripe, in-season peaches are one of my favorite fruits to eat fresh.
When peaches are at their best, I feel like putting them in the oven is wasting their perfection.
But, oh, peaches can be so inconsistent. Sometimes, even when ripe they're tart and kinda lacking in flavor.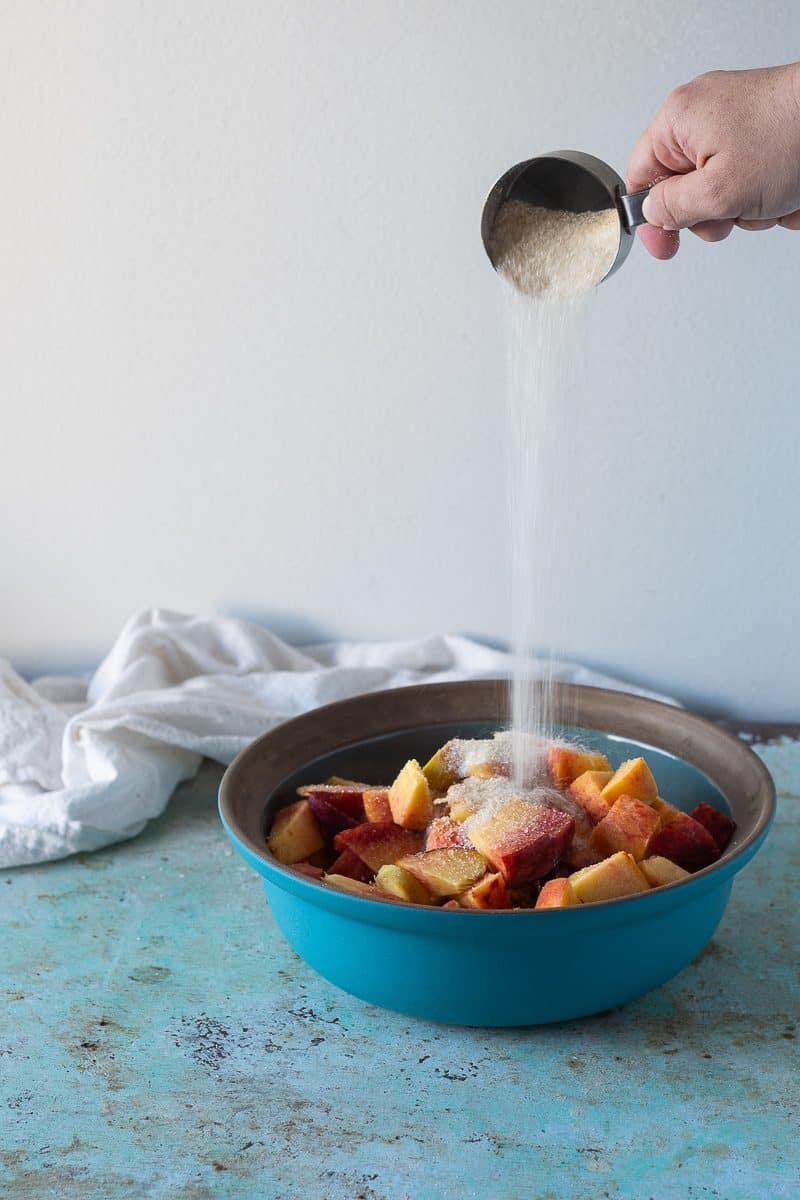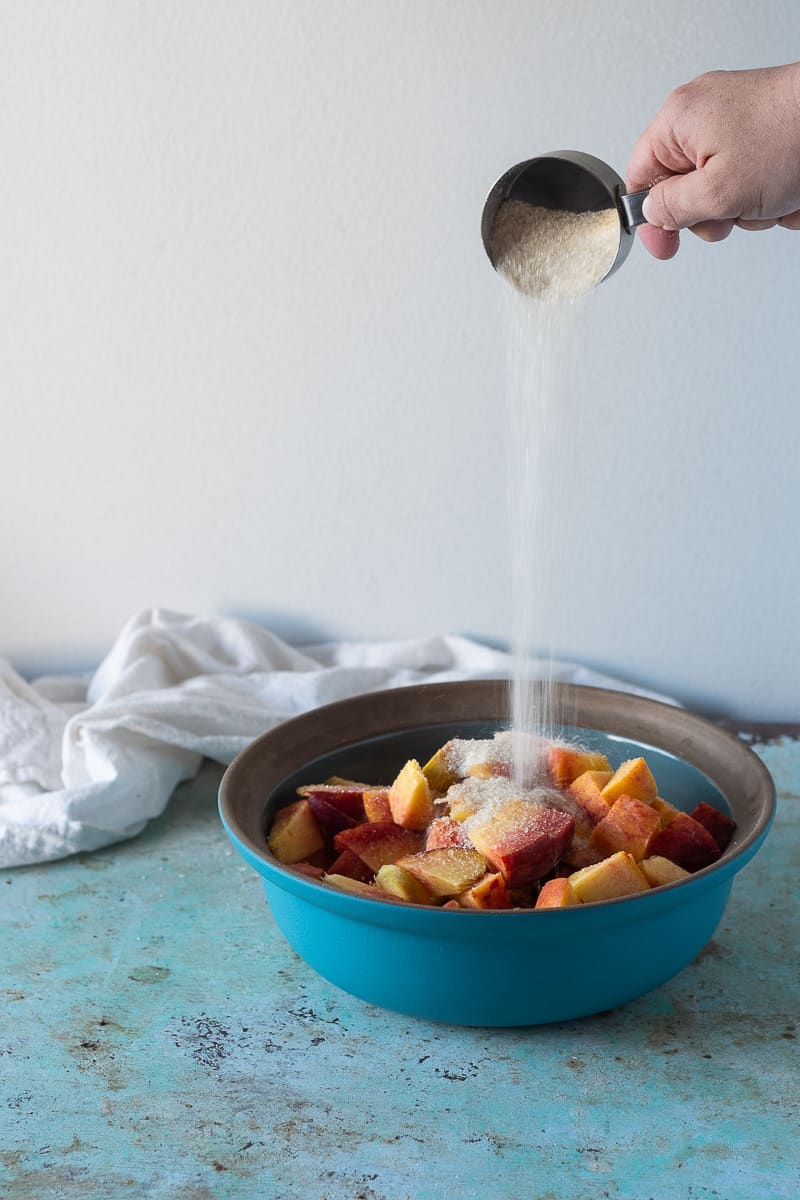 And if you let them get overripe they can be too soft to eat with any semblance of tidiness. And even if peach juice dripping down your arm on a summer day can be a lovely, if sticky, experience, one can only eat so many peaches in one day.
This cobbler is a great way to use up peaches if you have a surplus or if you came home with some that turned out to be less than stellar.
A little bit of sugar and some time in the oven will smooth over any imperfections in your fruit.
A bit of lime juice helps to cut the sweetness (but you can use lemon if you're more traditional).
I don't think it needs cinnamon, but if that's your jam go for it. I do think a little grating of fresh nutmeg is nice but optional.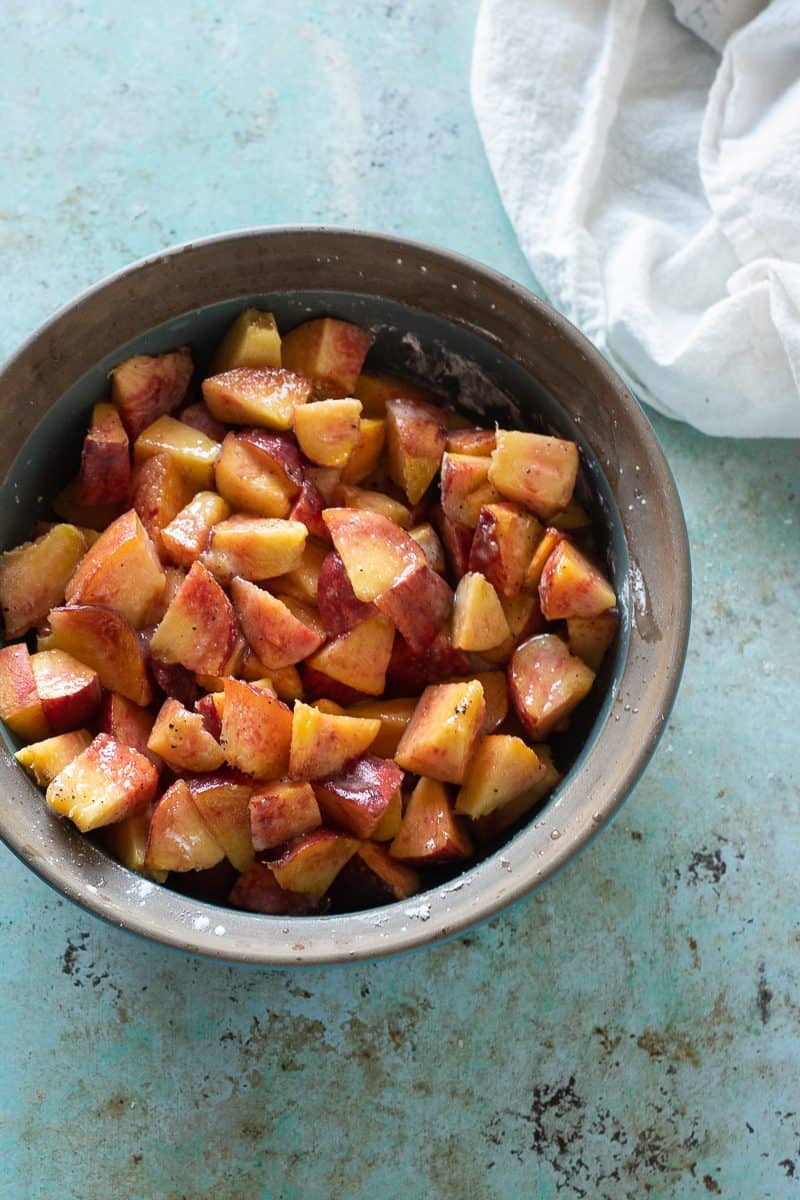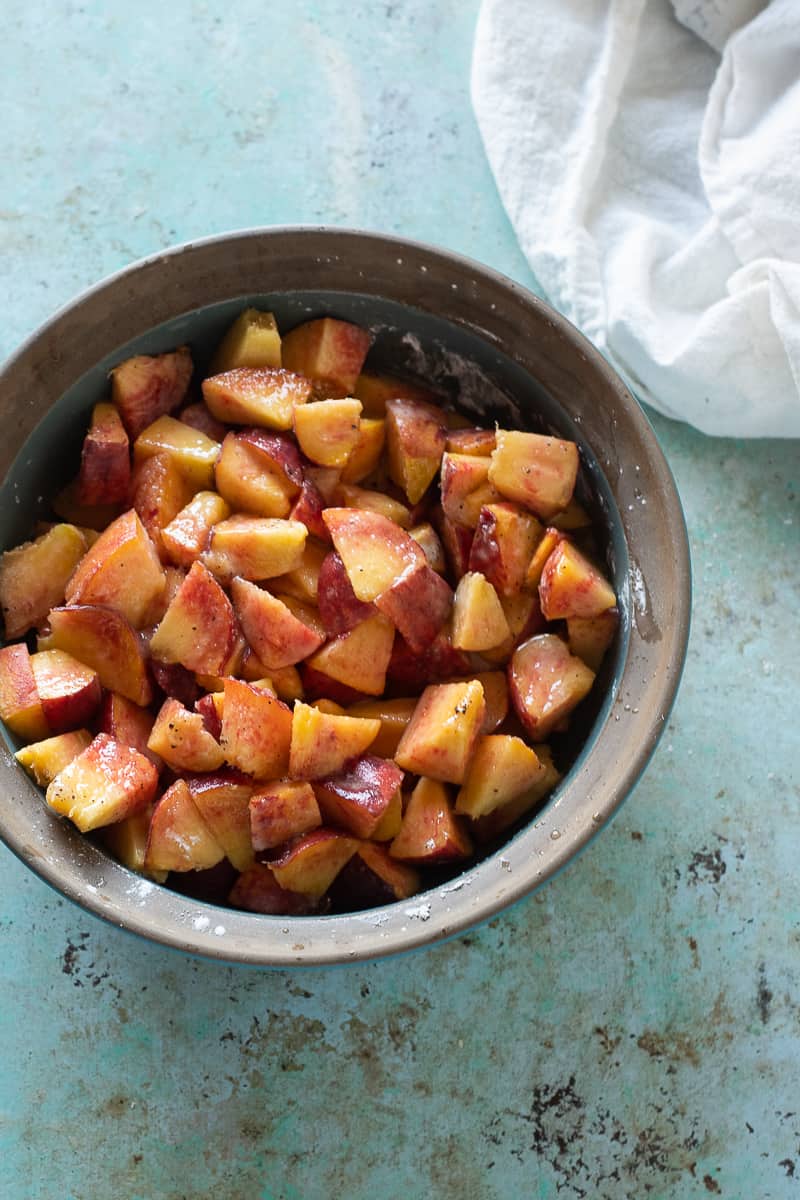 (And if you're looking for other ways to use your sacrificial peaches, this peach-apricot buckle is lovely and can be made with all peaches if you don't have apricots.)
But as much as I love peaches, the real star of this cobbler is the topping.
It's incredibly easy to make.
It doesn't require any special equipment. (I mean a whisk is nice to have but isn't necessary.)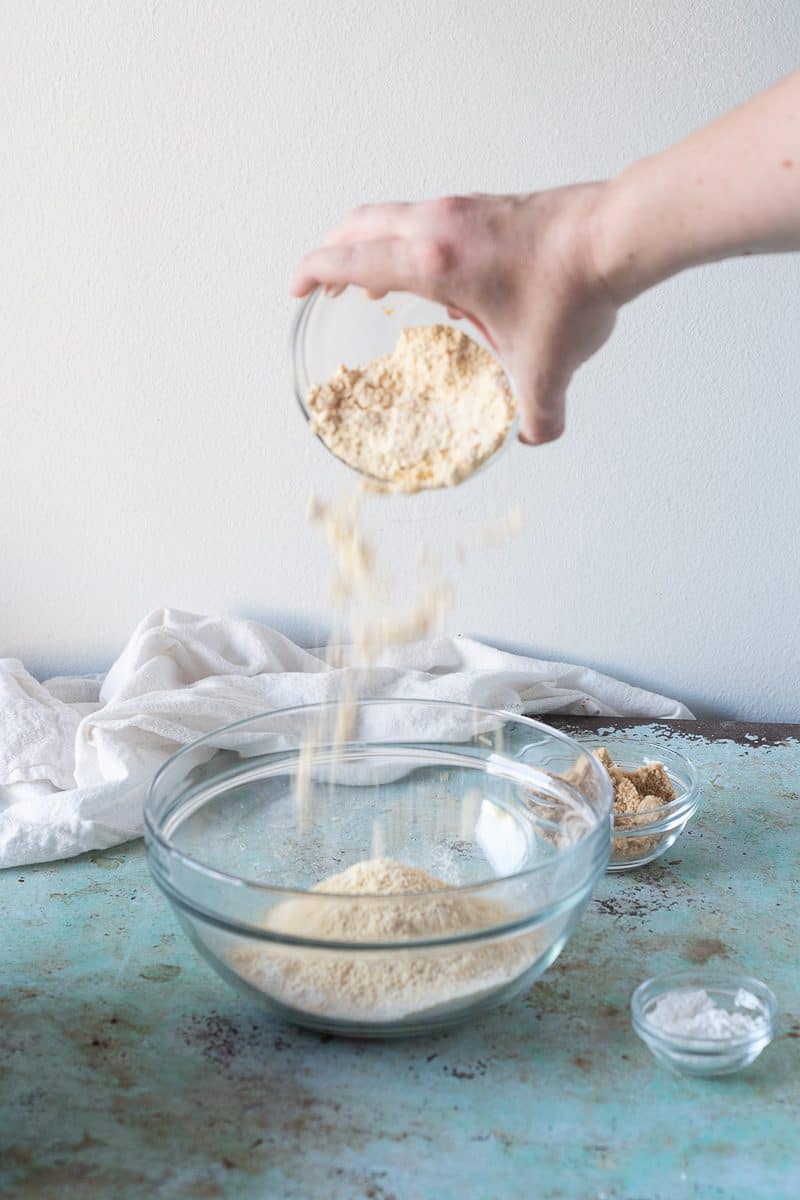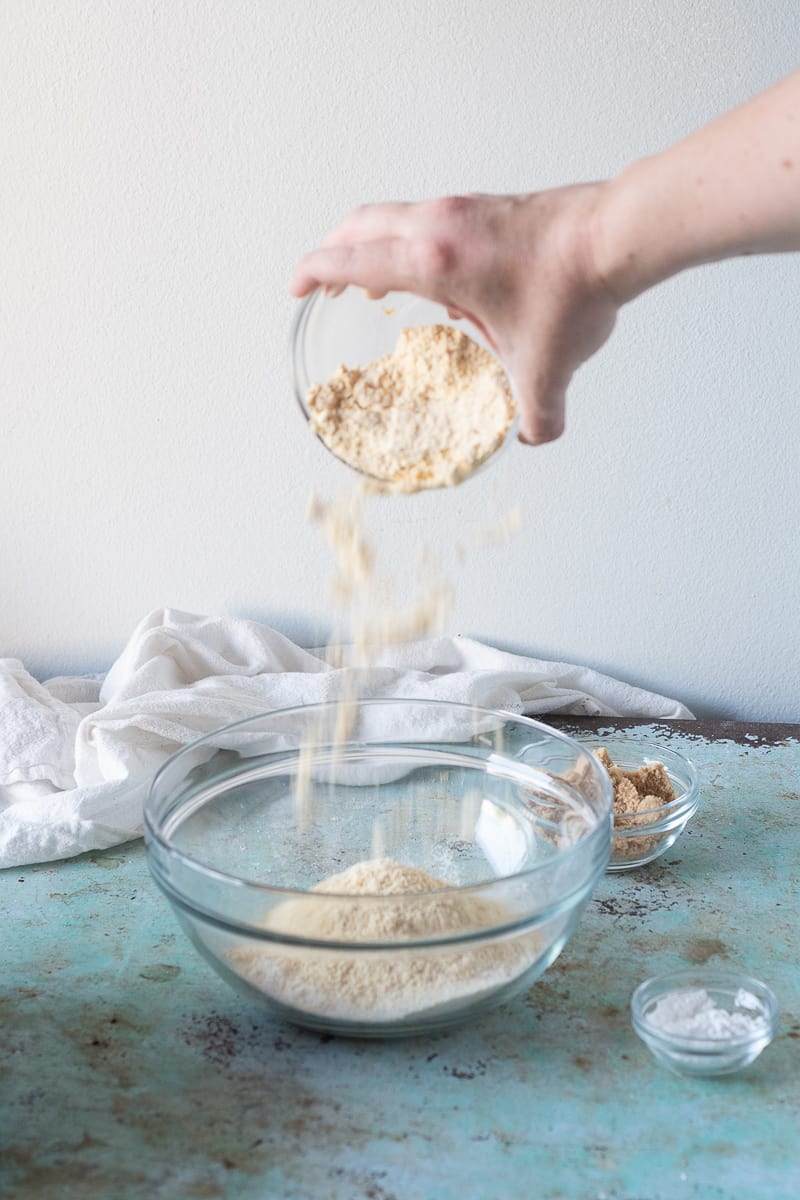 It's a biscuit topping with a light and fluffy texture, with a bit of cornmeal thrown in for a flavor that plays well with peaches and adds a bit of textural variety.
(I like a finer grind of cornmeal here rather than anything on the coarser side like polenta, which I think retains a little to much chew for my preference in this, but anything from medium to finely ground will work well.)
There's a bit of brown sugar for subtle molasses notes that make it feel richer.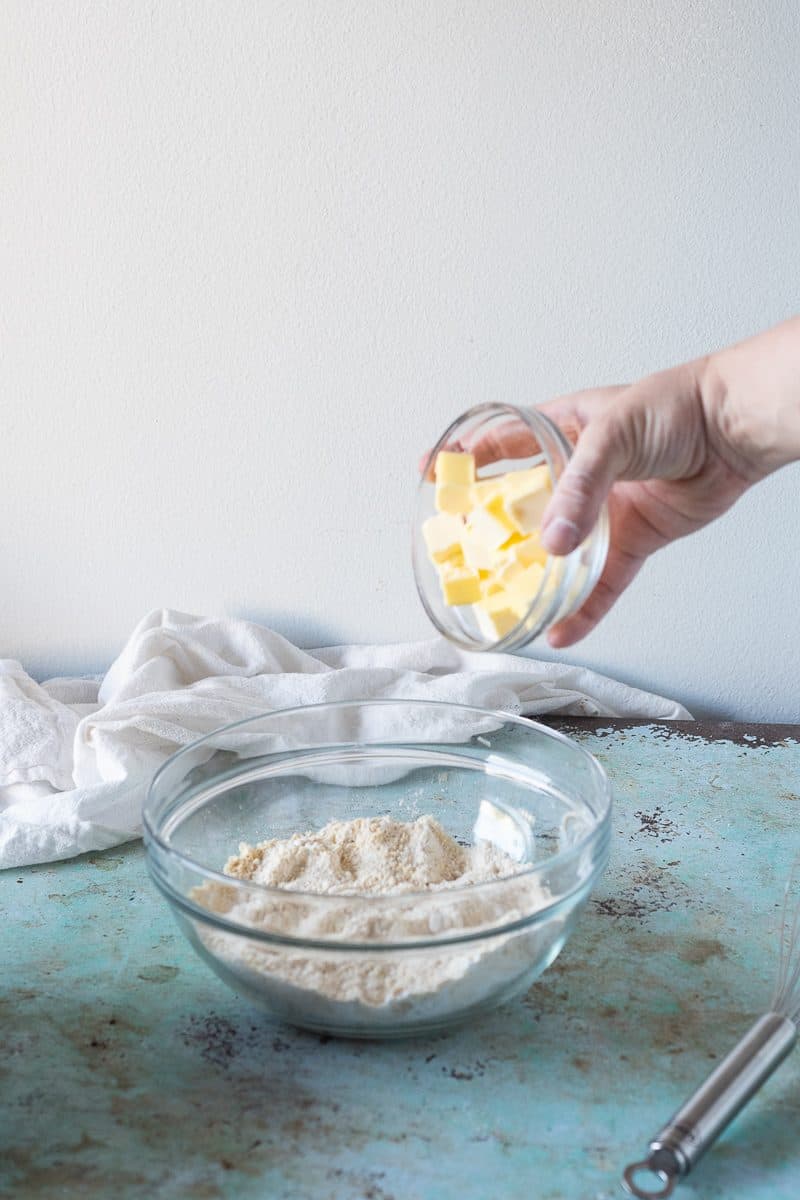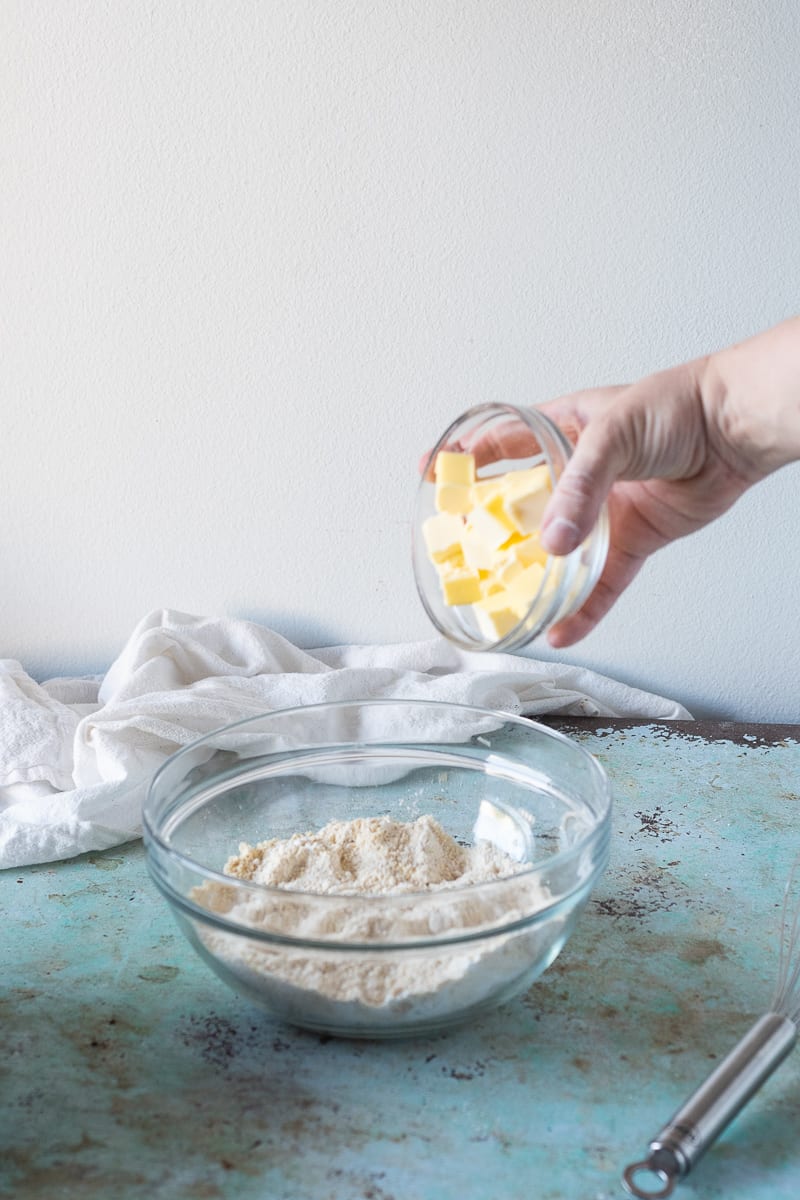 Then it gets cubes of cold butter that you toss with the dry ingredients and smash and rub into bits with your fingers.
It's a technique I've come to find easier and more efficient than cutting in butter with a pastry cutter or knives. (I use a similar technique in my blueberry galette.)
You just want to make sure your butter is cold from the fridge.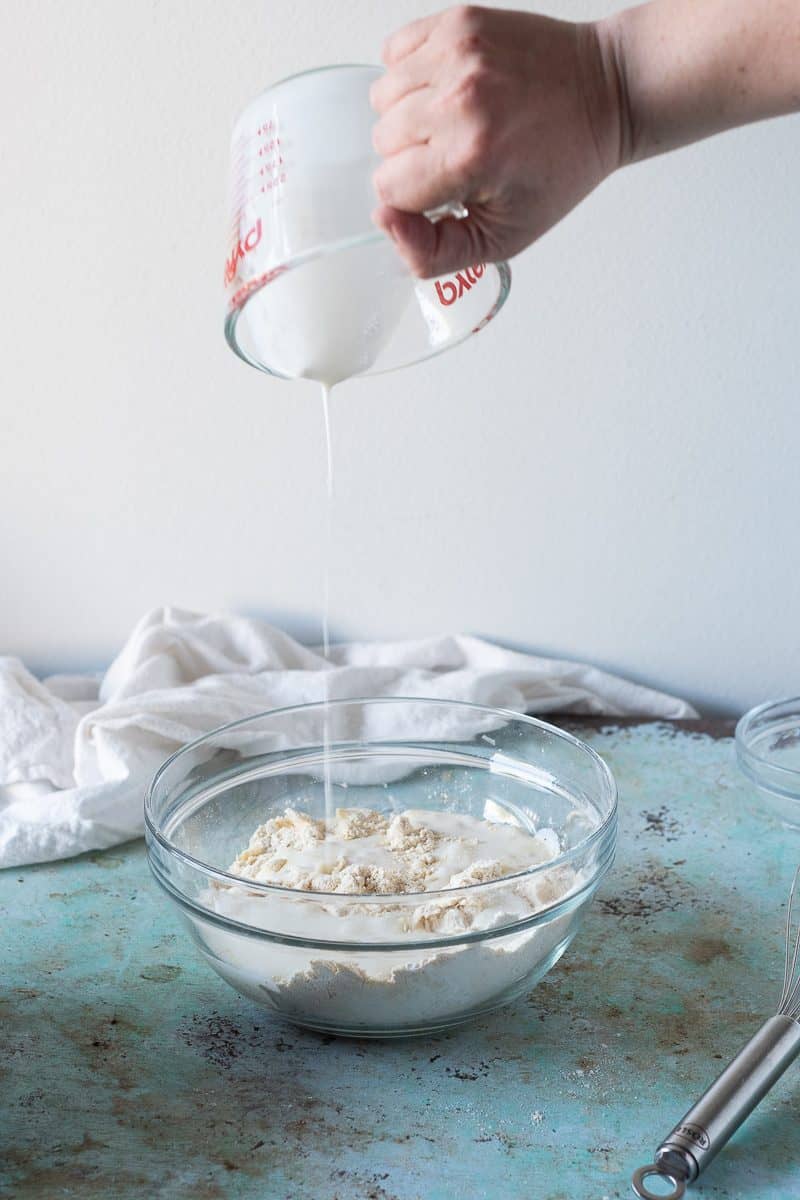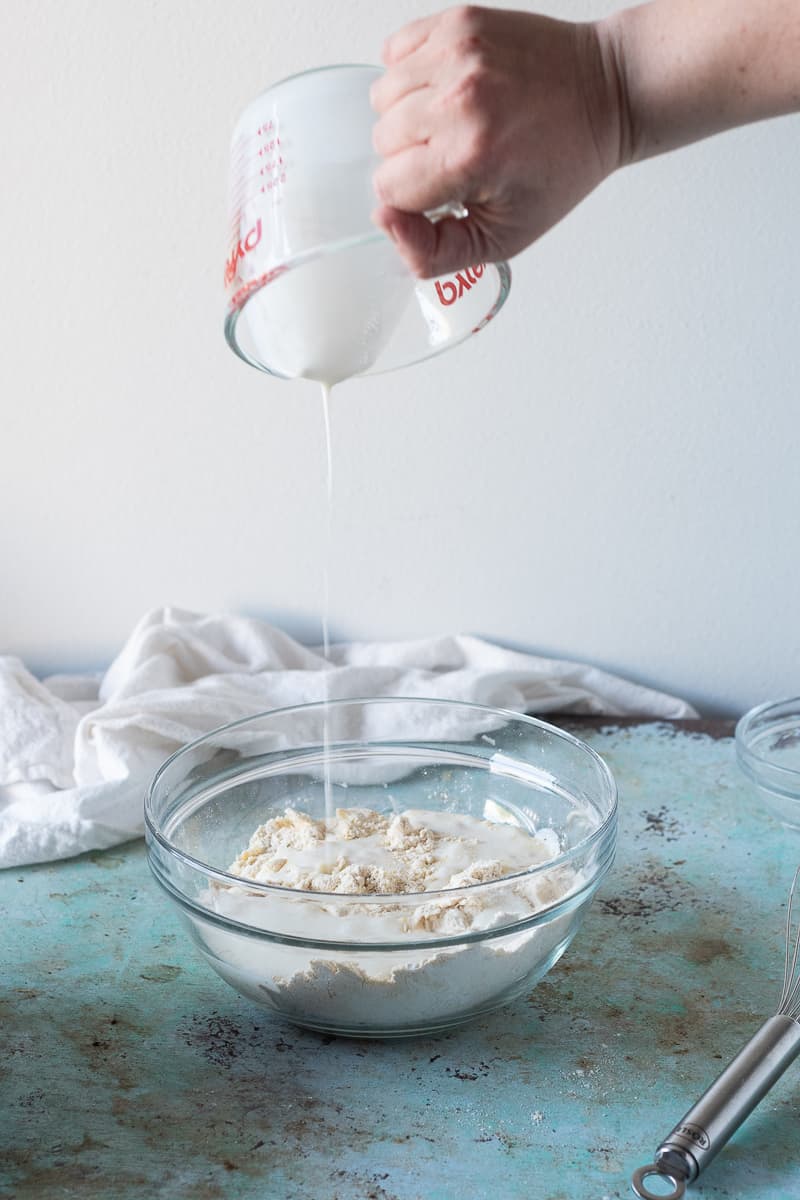 Then you add buttermilk for that inimitable subtle dairy tang, which helps to balance out a naturally sweet fruit like peaches.
I also like to slip a bit of vanilla in there to give the whole thing an extra round, creamy note. (Which is the same trick I use to take my biscuit in strawberry shortcake over the top.)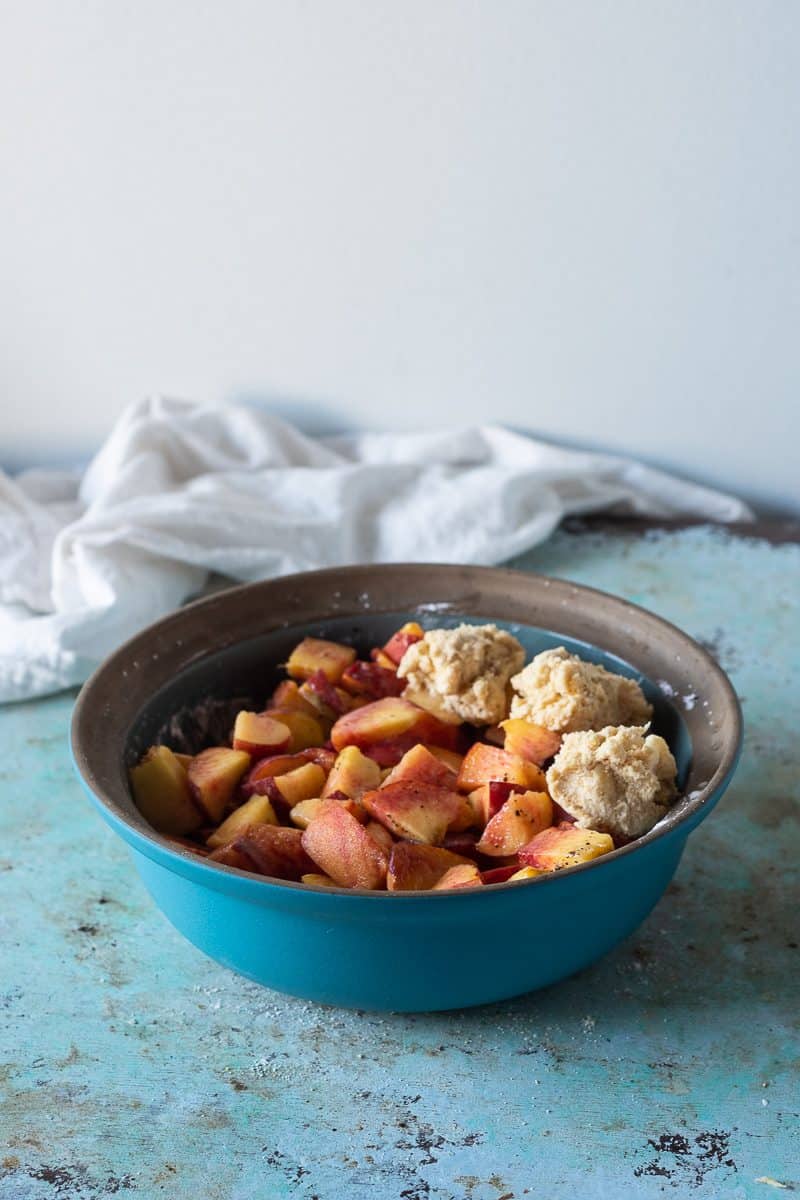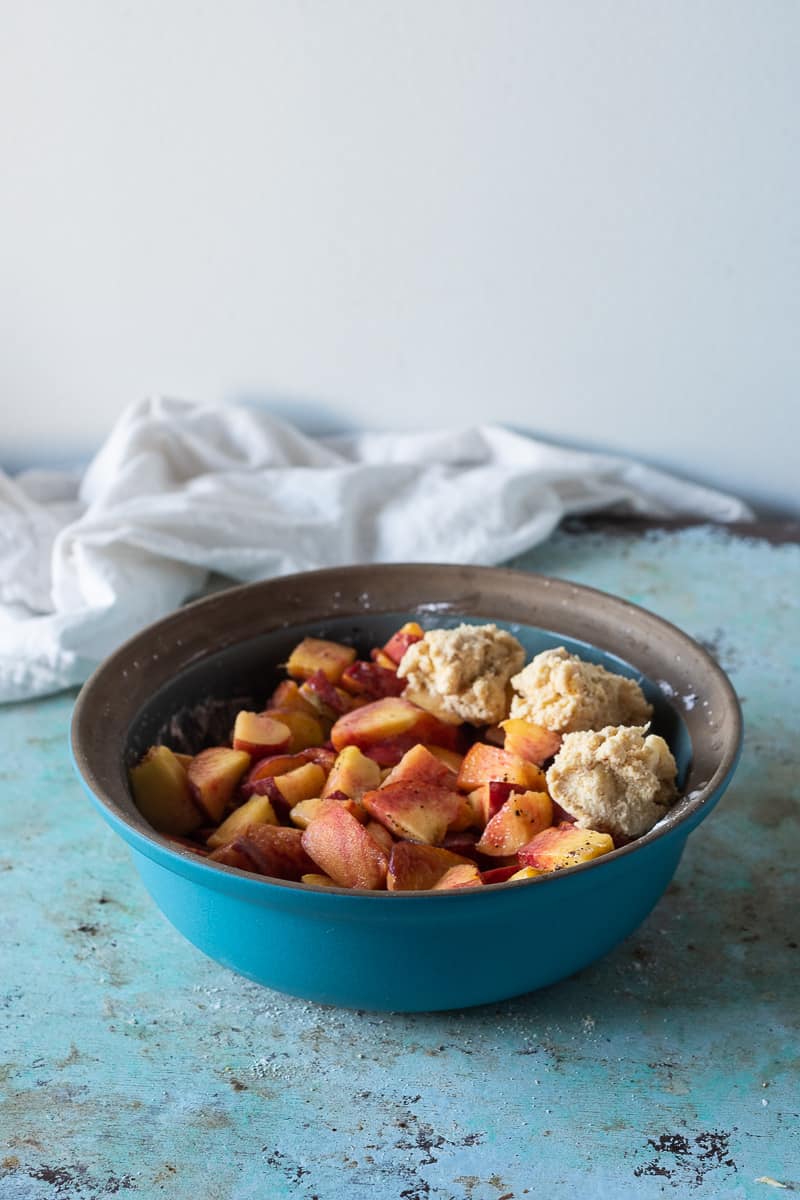 Then it's just a matter of stirring the biscuit batter together and getting it thoroughly moistened before adding dollops of the dough over your waiting peaches.
It's a lumpy, slightly messy process, but it's also an easy and forgiving one.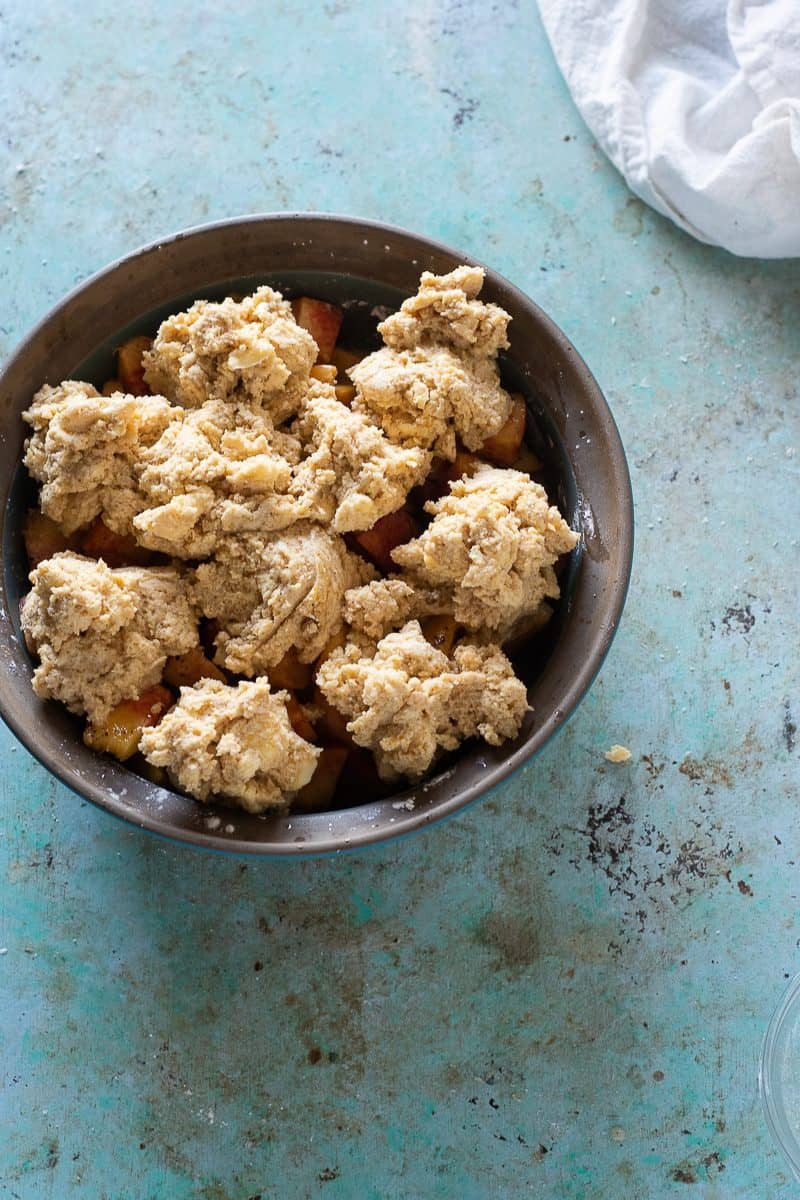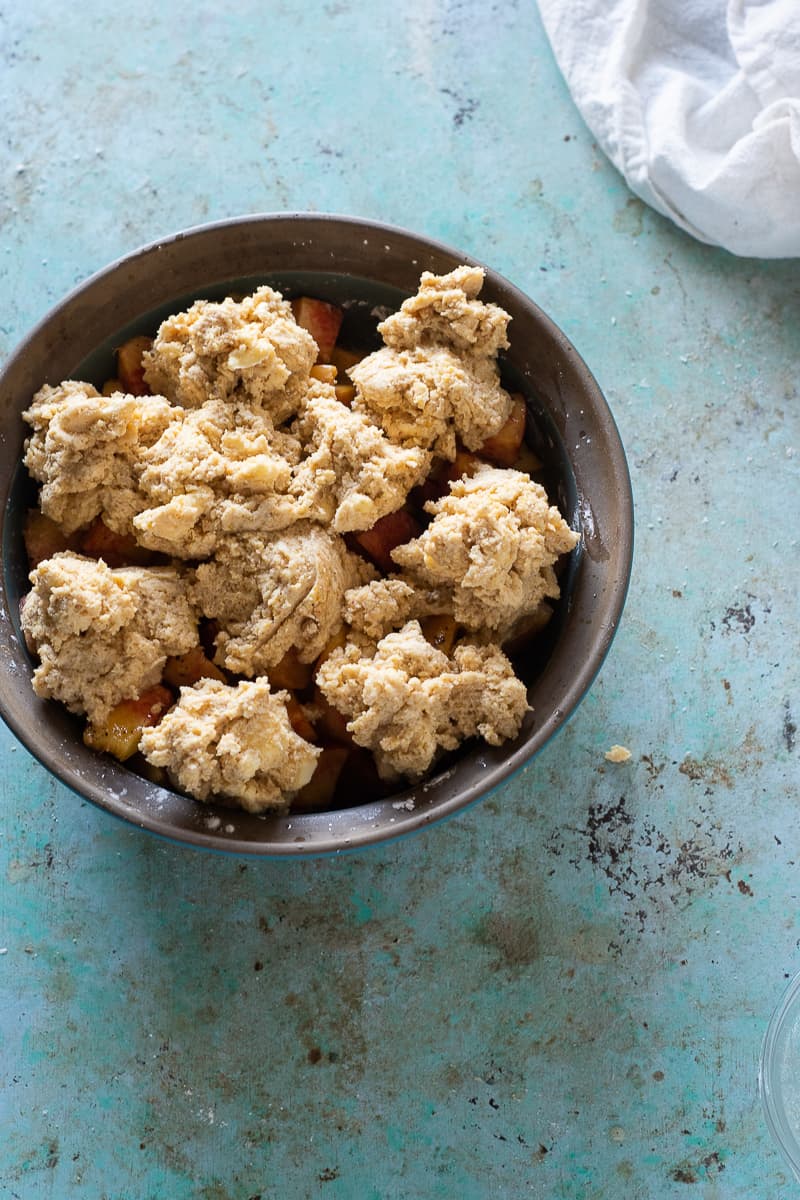 You don't need to be precise about it or worry about covering the peaches entirely. Though there's plenty of biscuit topping to go around on this one.
Then it goes into the oven where it burbles and fluffs and turns a rich golden brown.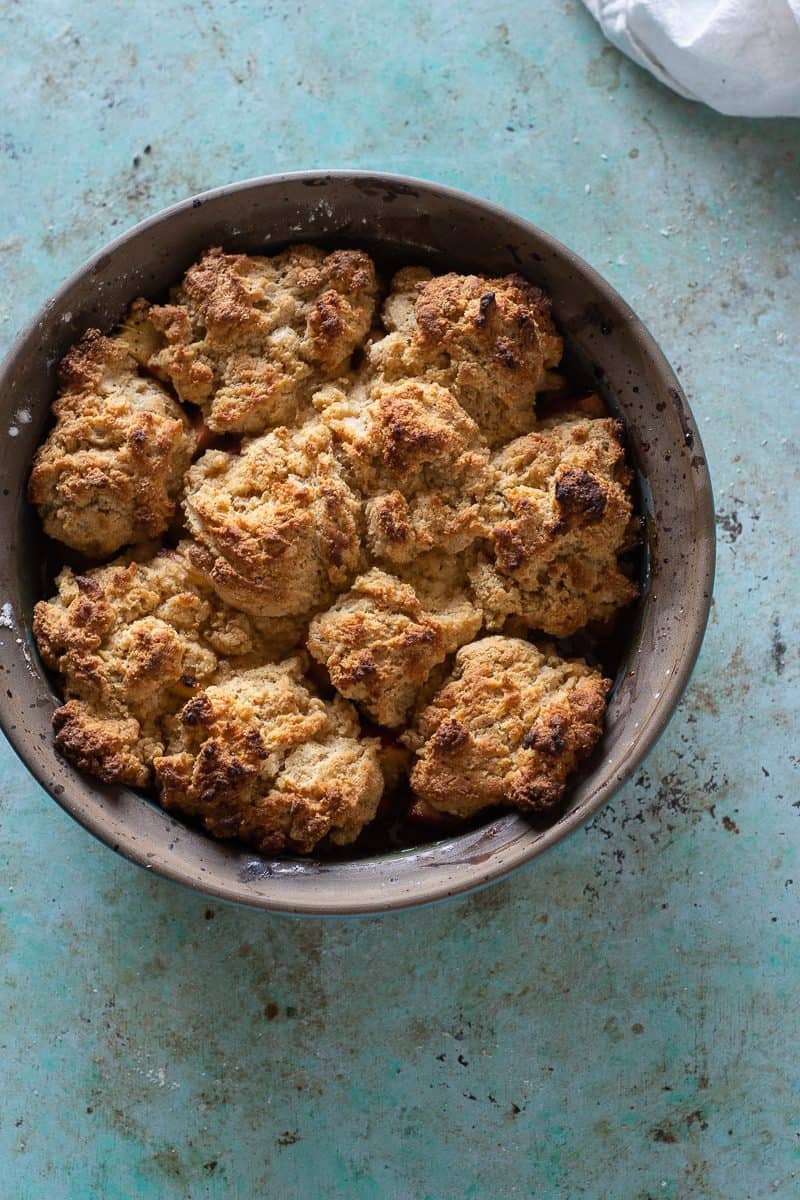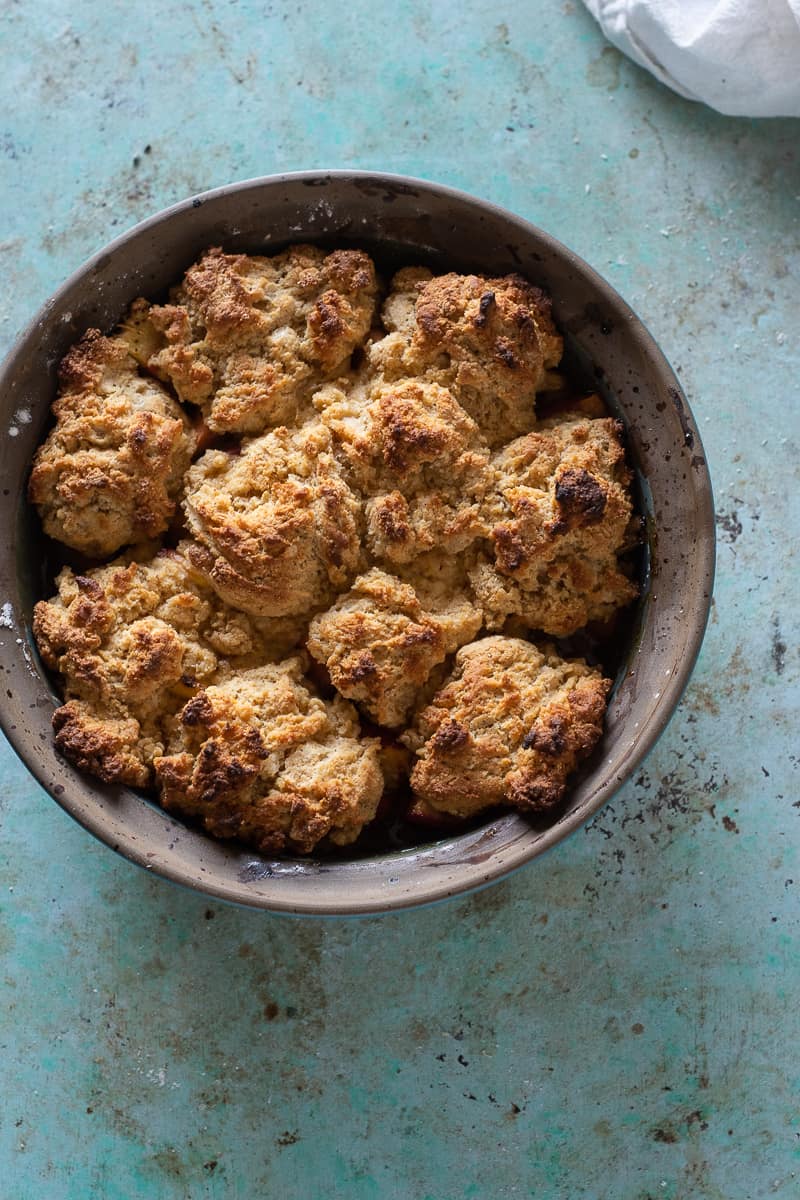 Then you're left with the much tougher task of letting it cool and deciding if you want to eat it with a scoop of vanilla ice cream or not.
Okay, you know you want the ice cream. Probably.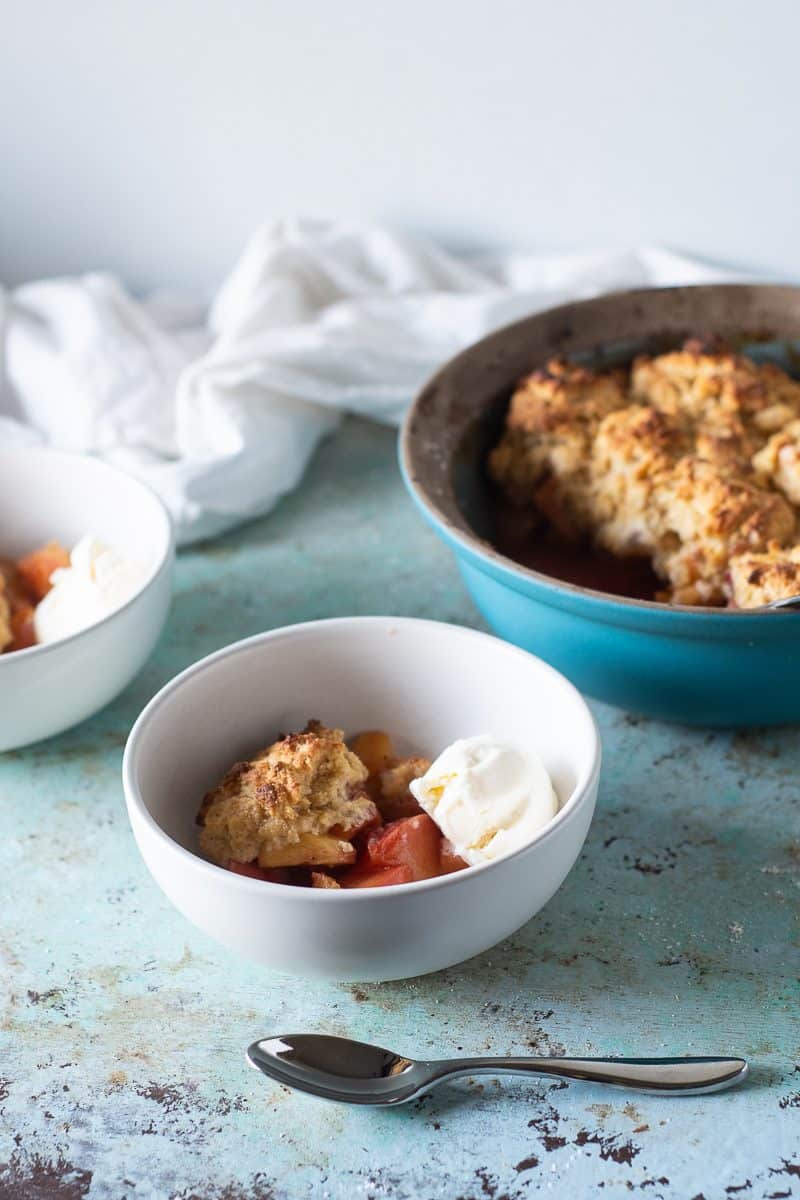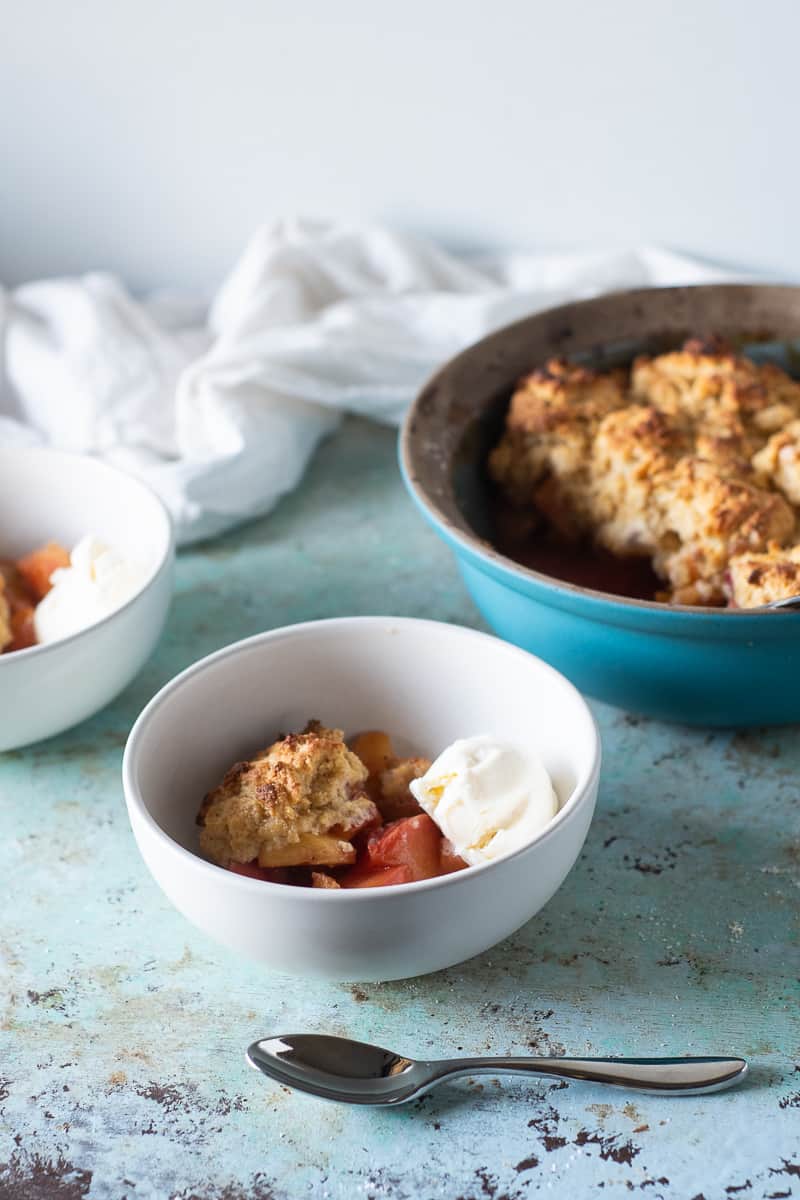 But really, that's it.
Rustic, fluffy buttermilk biscuit goodness resting on a soft bed of peaches.