FYI: If you buy something through a link in our posts we may get a small share of the sale.
Sometimes you want a special breakfast. Something that feels like it came from a bakery. But you don't want to put your shoes on and you want to be able to eat it before your mind wanders to lunch.
That's where these orange ginger scones come in.
They're dead simple to make. The dough comes together in about five minutes. The icing in about 30 seconds.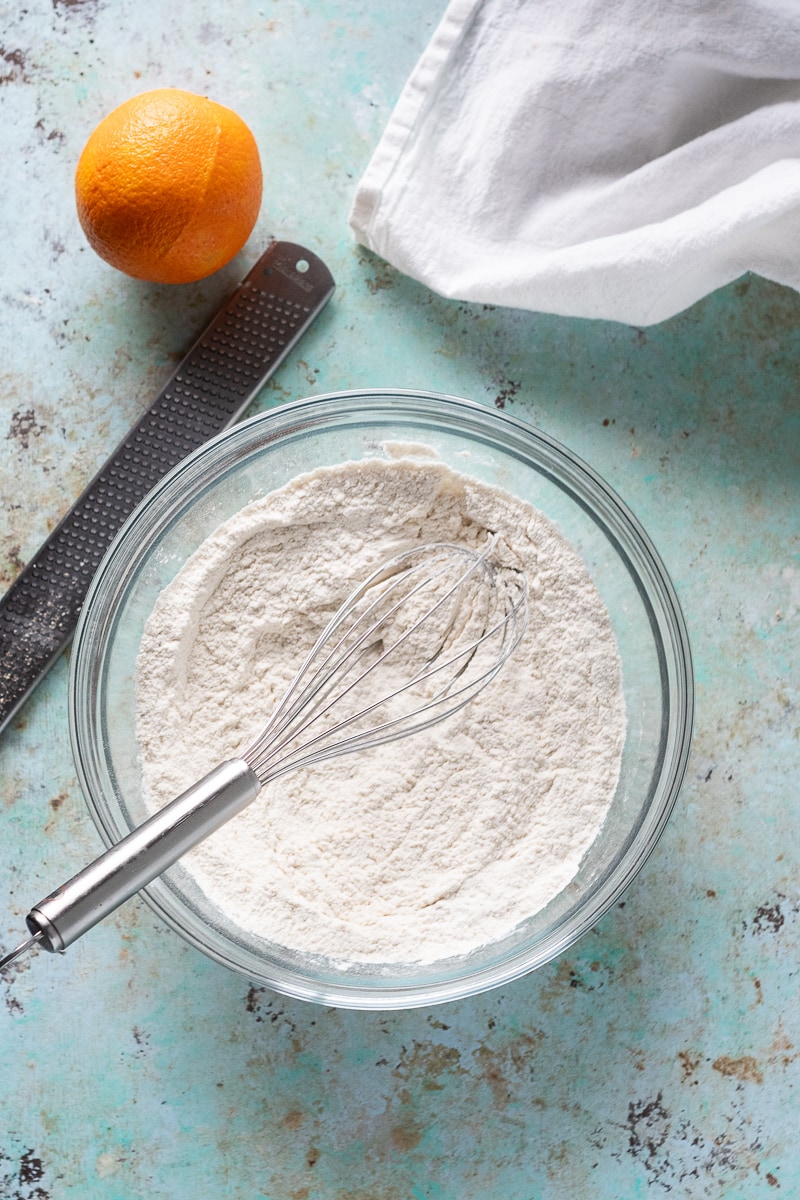 They're shot through with citrus flavor from the orange zest and dotted with chewy bits of crystallized ginger and have a faint whisper of nutmeg in the background.
Then, as if they weren't delicious enough as is, they get drizzled with a vanilla crème fraîche icing for a delightful bit of tangy richness. (A very similar icing goes on these coffee cardamom morning buns.)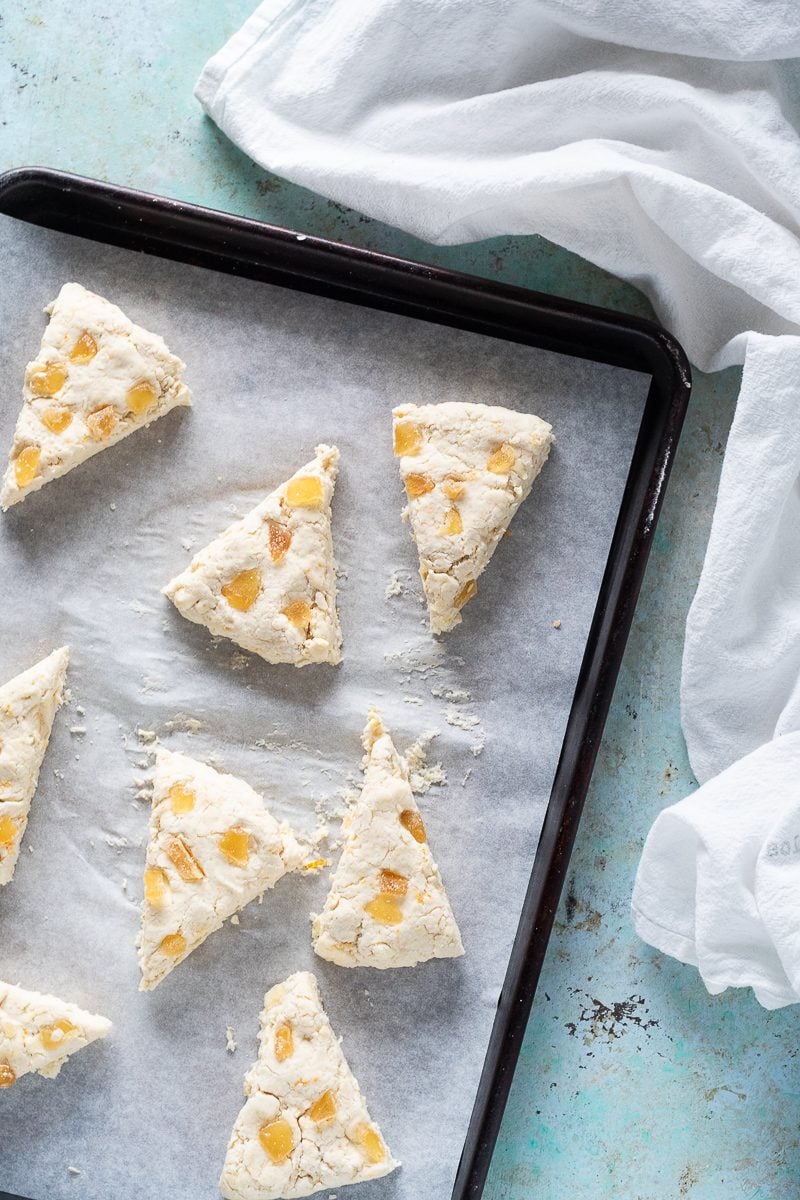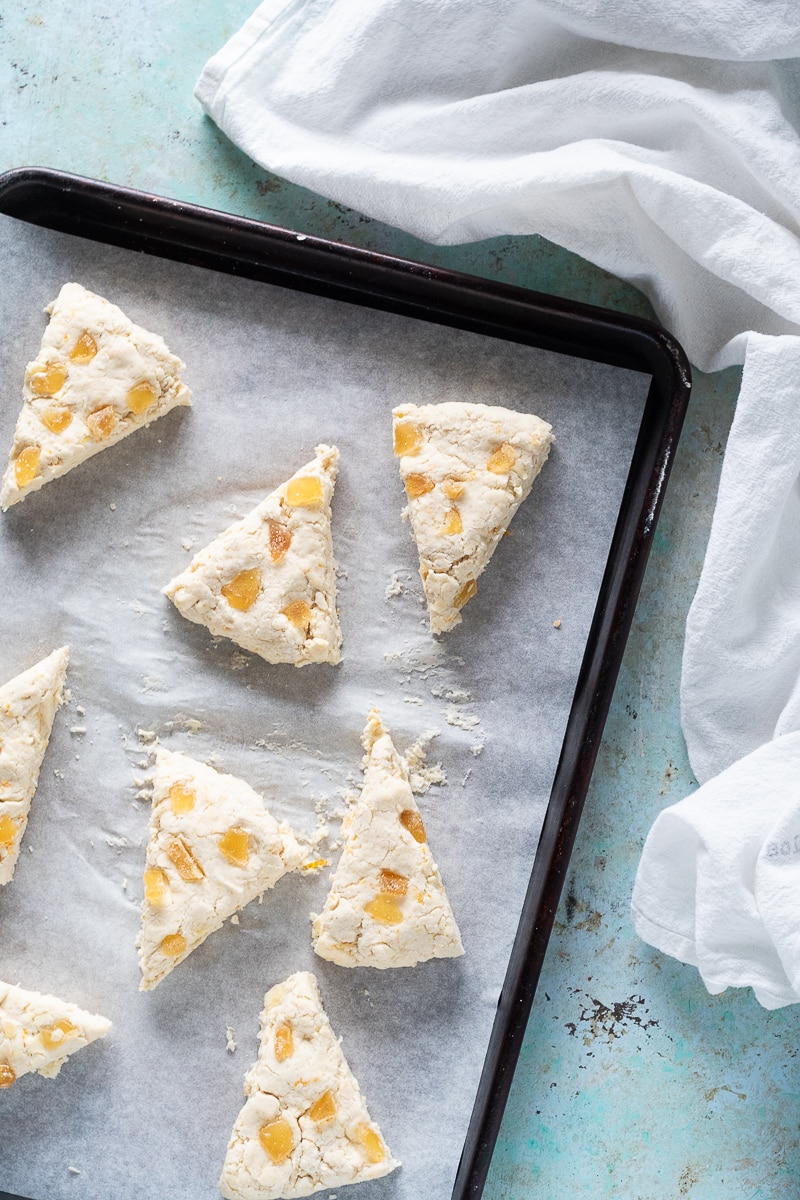 These are, to be sure, American style scones, which are richer and sweeter than their British brethren. But the scones themselves are restrained in their sweetness, with only a tablespoon of sugar in the dough which makes the icing a welcome addition rather than something that tips these over the line into dessert territory.
And unlike some scone doughs which get unbelievably sticky or require fiddly rolling and cutting and chilling steps, this dough is easy to handle.
It just gets patted into a circle, sprinkled with ginger (and if you wanted to skip the icing you could sprinkle some extra sugar over the top), and cut into wedges that hold their shape like champs.
They have a pleasing sturdiness from cream and butter and loft from a generous amount of baking powder. And unlike some scones that veer toward the cakey side, they don't have an egg.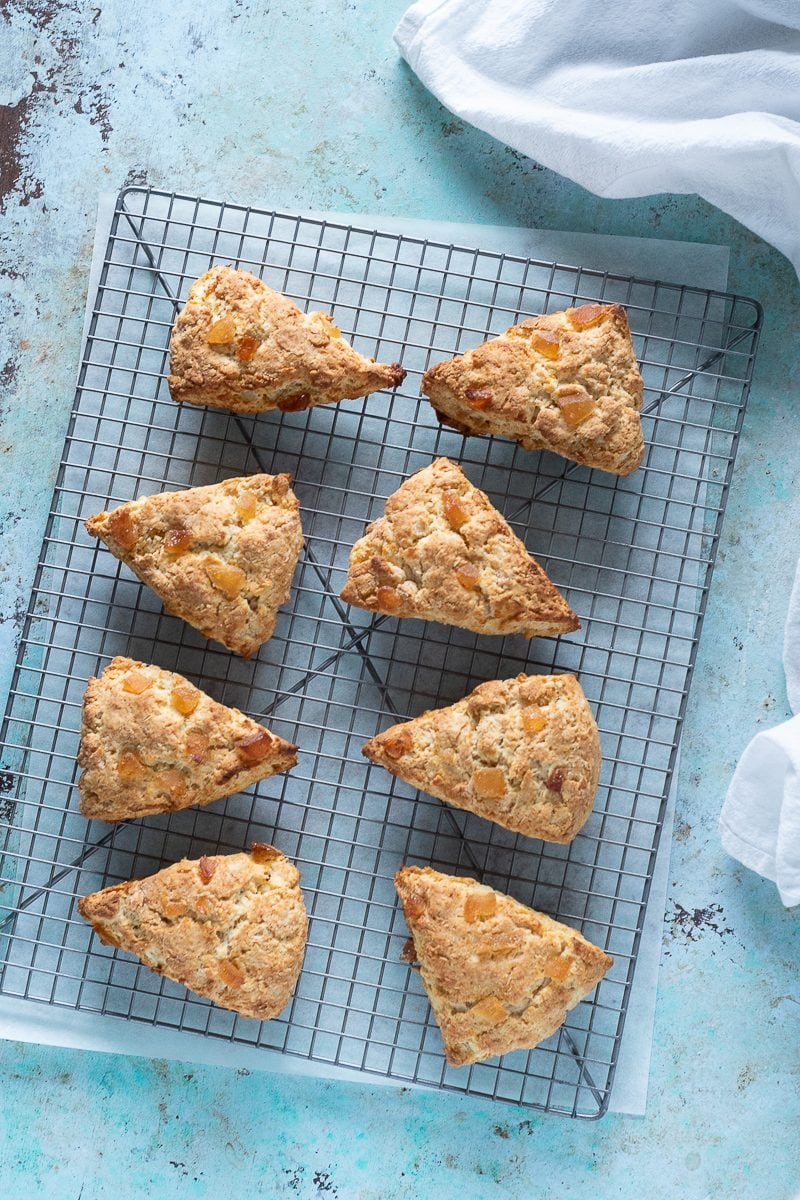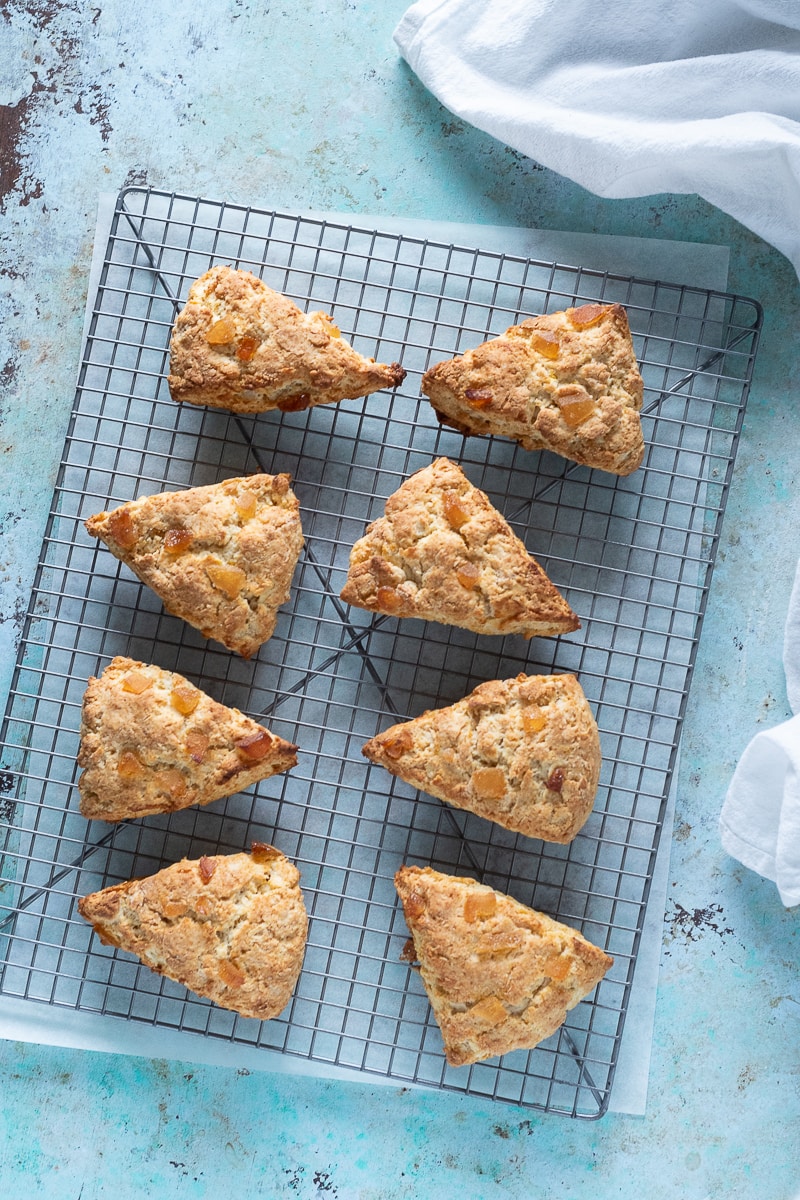 They come out of the oven puffed and browned, studded with glistening bits of ginger, just waiting to be adorned with icing.
But please, let them cool for a few minutes first.
Then drizzle. Then eat.