FYI: If you buy something through a link in our posts we may get a small share of the sale.
This cashew brittle is just the thing for when you want to make something that feels impressive but don't want to spend more than 15 minutes making it.
It doesn't require any fancy ingredients (ok, you should really get some Maldon sea salt for this if you don't have some already, but really any sea salt or even kosher salt is fine).
It's just cashews, butter, sugar, corn syrup, baking soda, and the aforementioned sea salt. It's adapted from a recipe in Karen DeMasco's wonderful book, The Craft of Baking.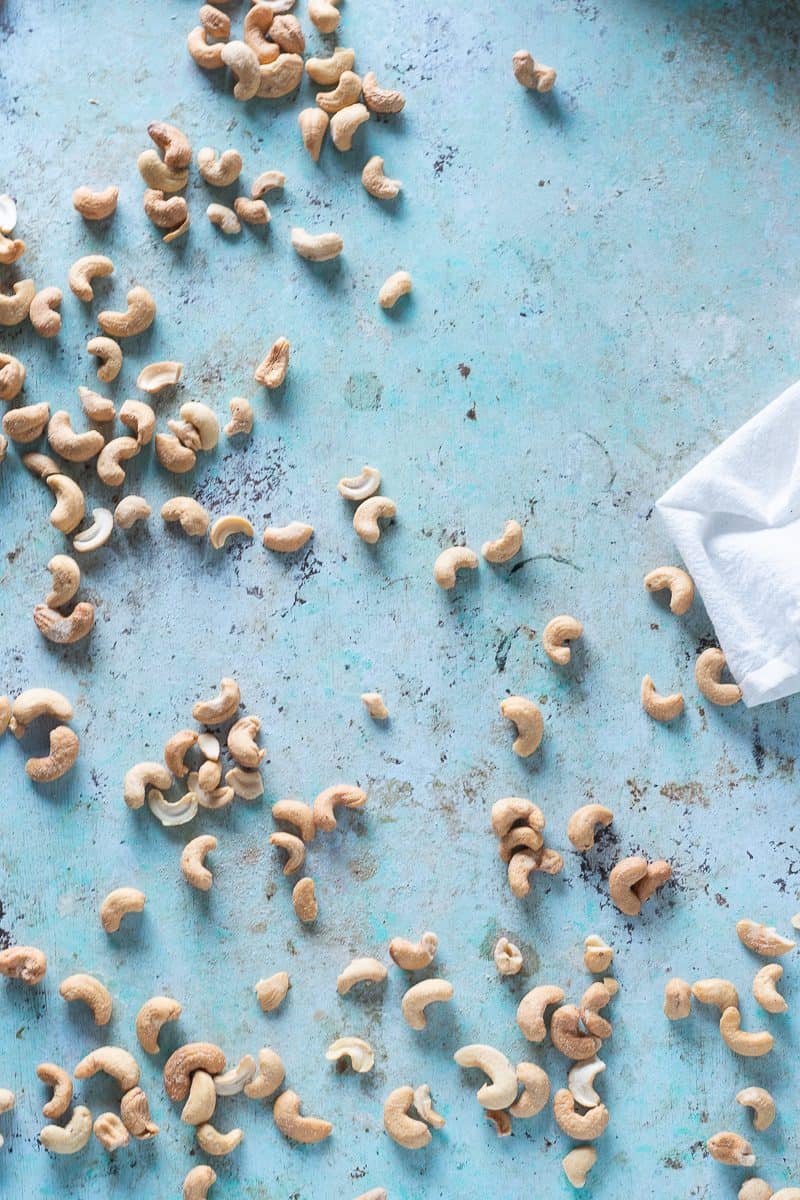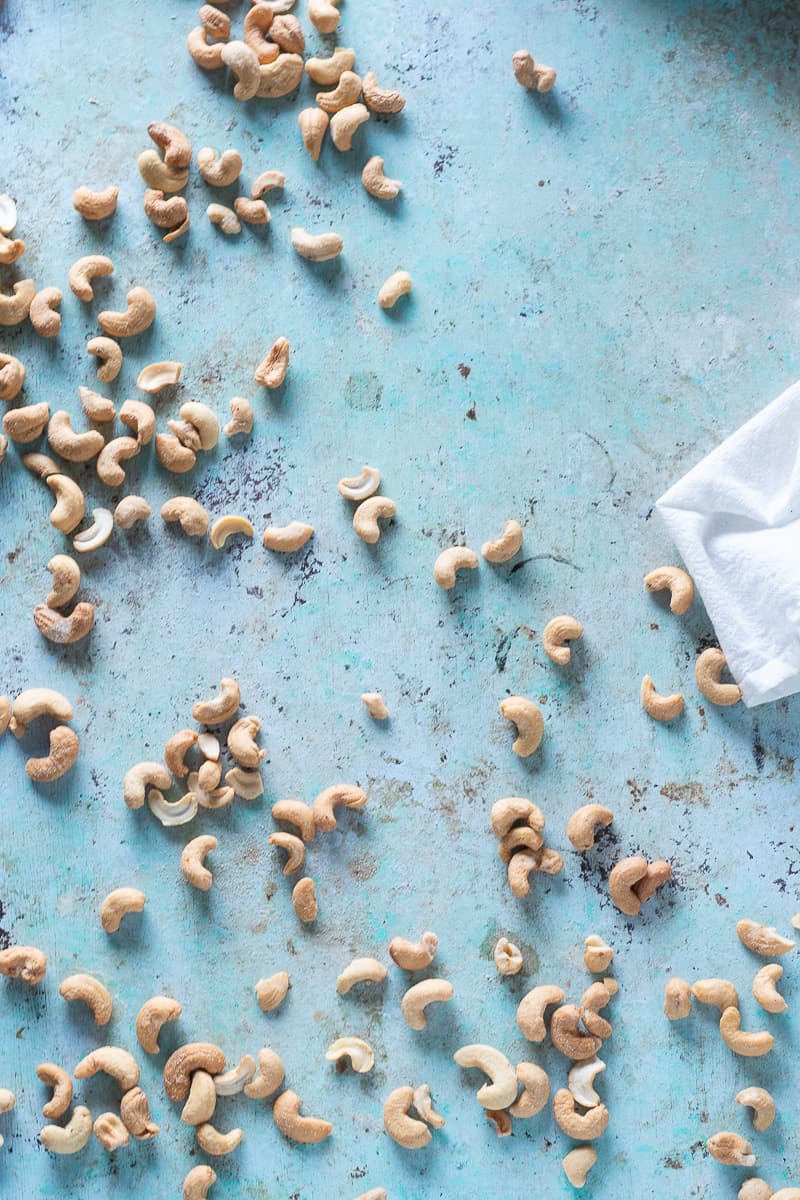 The only equipment you need is a pot, a rimmed baking sheet, and an inexpensive candy thermometer. (A silpat is nice, but not at all necessary.)
It has a lovely crunch and the baking soda adds a million tiny air bubbles that give it a lovely, delicate texture so you never worry about breaking a tooth.
Starting with roasted and salted cashews gives this the perfect sweet-and-salty balance. And while you can substitute any nut, I really love the texture and flavor of cashews here.
I know candy making at home can be intimidating, but it doesn't have to be. It just requires a bit of organization.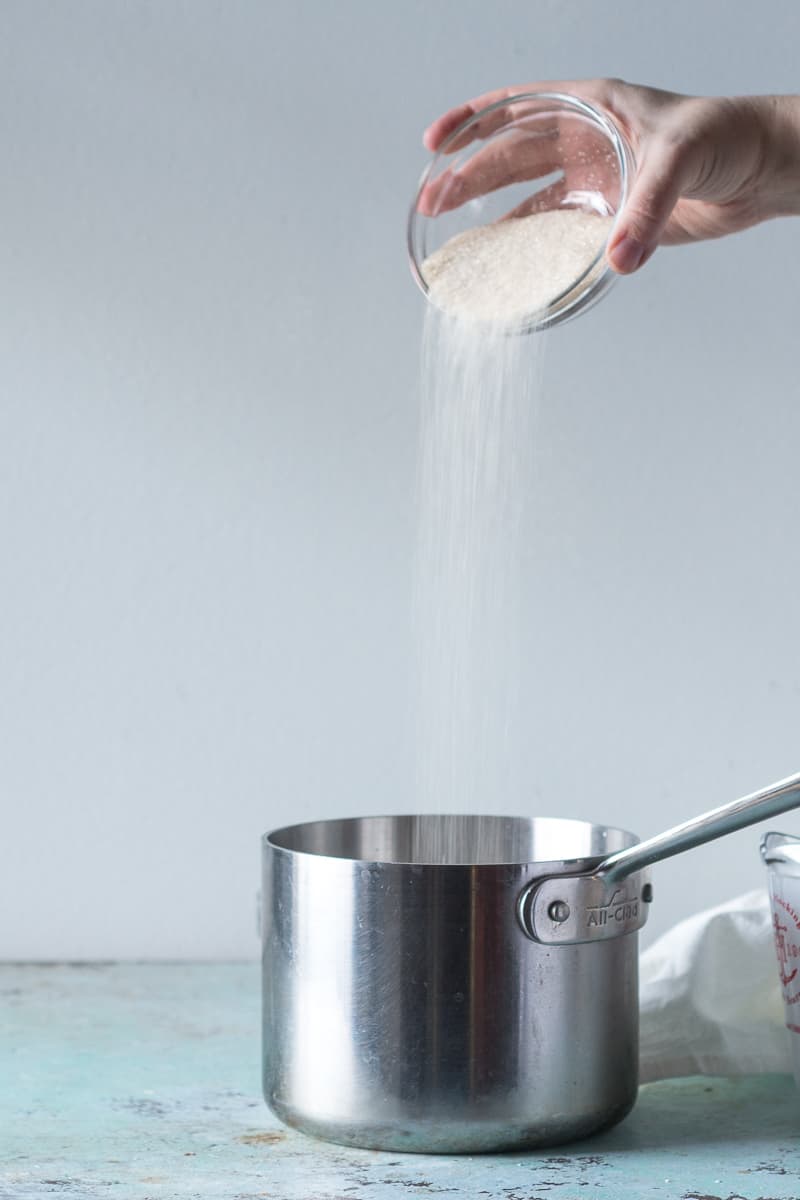 The trick is to measure everything ahead of time and have it in arm's reach before you get started. Then watch your pan closely the whole time it's cooking. (It's only ten minutes, you can do it!)
And work quickly, especially at the end when you're spreading everything out. The mixture goes from a bubbling liquid to almost solid in a matter of seconds.
So be fearless and pour it out and spread with gusto.
You want to get the cashews relatively evenly distributed, though some of amount of clumping is almost inevitable.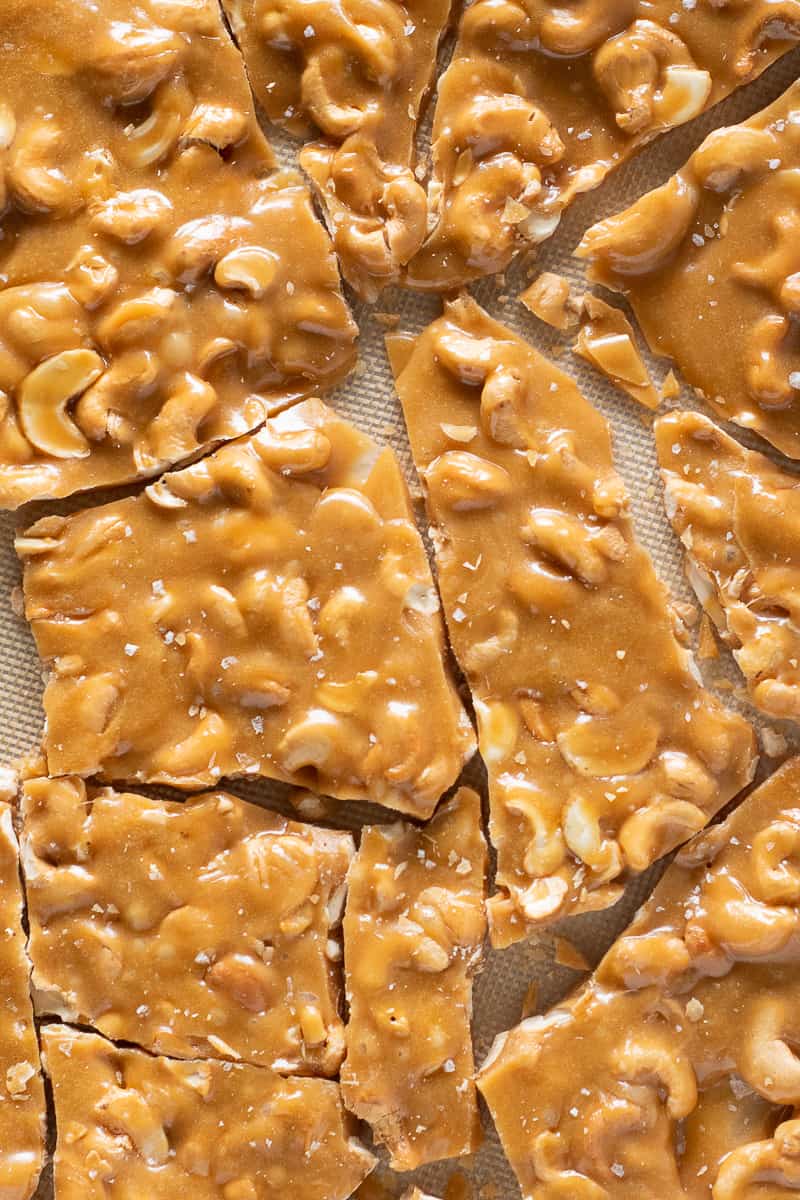 Then immediately after spreading, sprinkle on some of that flaky sea salt–you want to get it on while the brittle is still a little tacky to the touch so that it adheres.
After the brittle cools, you break it into a bunch of jagged, rustic pieces and store it in airtight container and store it at room temperature where it keeps for several weeks. (Avoid humid environments with this stuff. Moisture is the enemy of sugar-based anything.)
Basically this cashew brittle is your perfect last-minute Christmas or anytime treat. It's sweet, simple, salty, crunchy and slightly addictive.