I may earn from purchases through links in this post.
It's cookie baking season! The holidays are coming. December's whirl of office parties, school events, family gatherings, friendly visits is nearly upon us. [In 2020, most of this will be virtual. Stay safe.]
These are some of my favorite holiday cookie recipes—the treats that I love to share with friends and family and coworkers (back when I worked in an office). They go beyond the ordinary, and I think you'll find there's something for everyone in this mix.
Before you get started, I'm going to offer some cookie-baking advice.
Get a scale! It makes measuring easier and more accurate.
But if you don't have a scale (or all your recipes are in cups), whisk your flour in the container before measuring, spoon it into your measuring cup and sweep the top level with a knife or straight edge of some kind.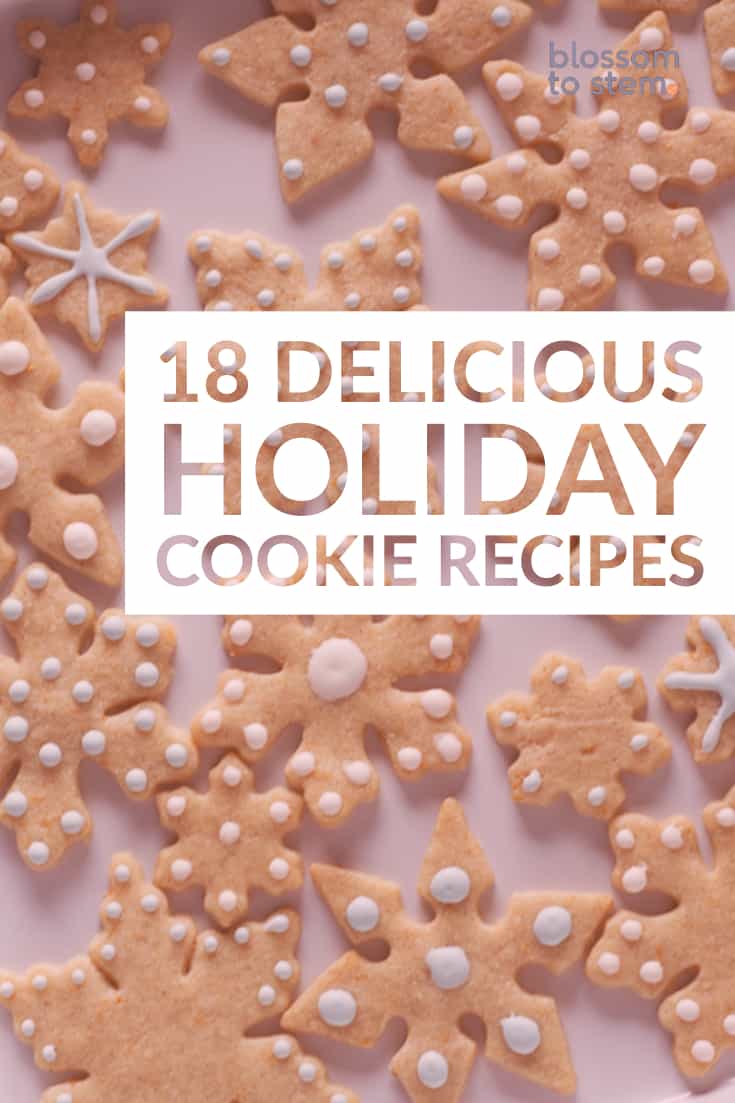 That will help prevent you from adding too much flour, which is likely to make your cookies heavy and dry.
Use heavy baking sheets. They don't need to be fancy.
Line your baking sheets with parchment paper!
It's nonstick and will make releasing the cookies and cleaning up so much easier.
If you're making drop cookies, use a cookie scoop!
It's so much easier than using spoons and it will make it easier to keep your cookies the same size which will make them bake more evenly.
If you have the time, make your cookie dough the night before you bake them–it'll improve the flavor of your cookies.
Onto the the cookies!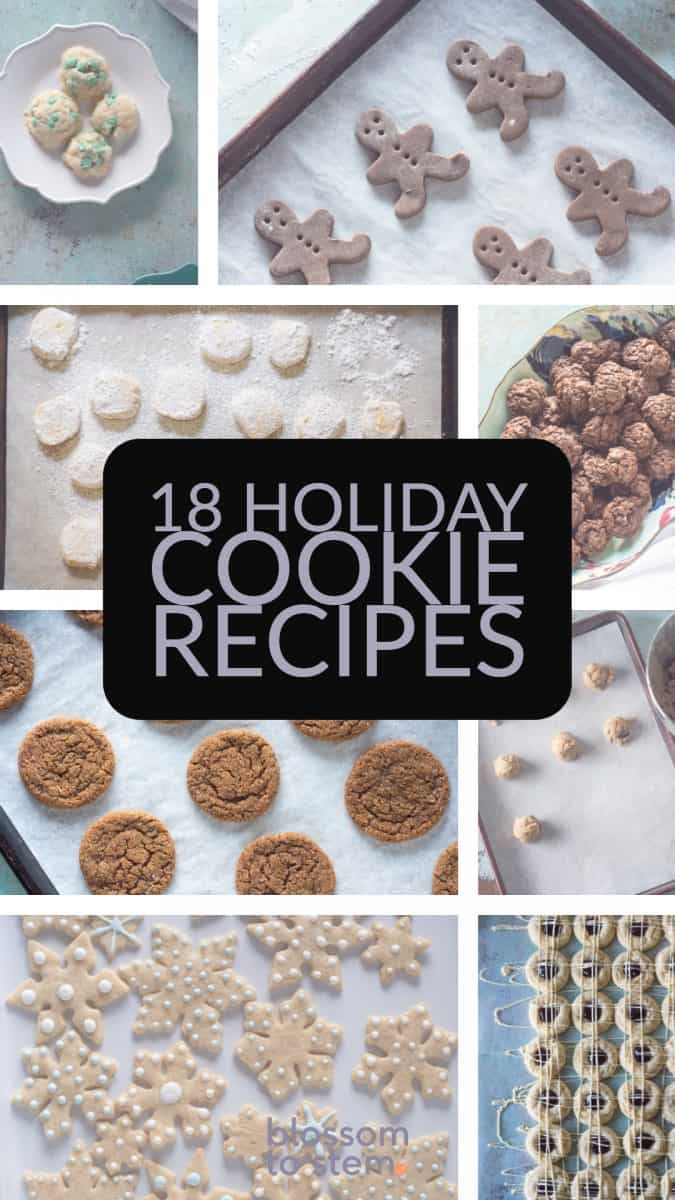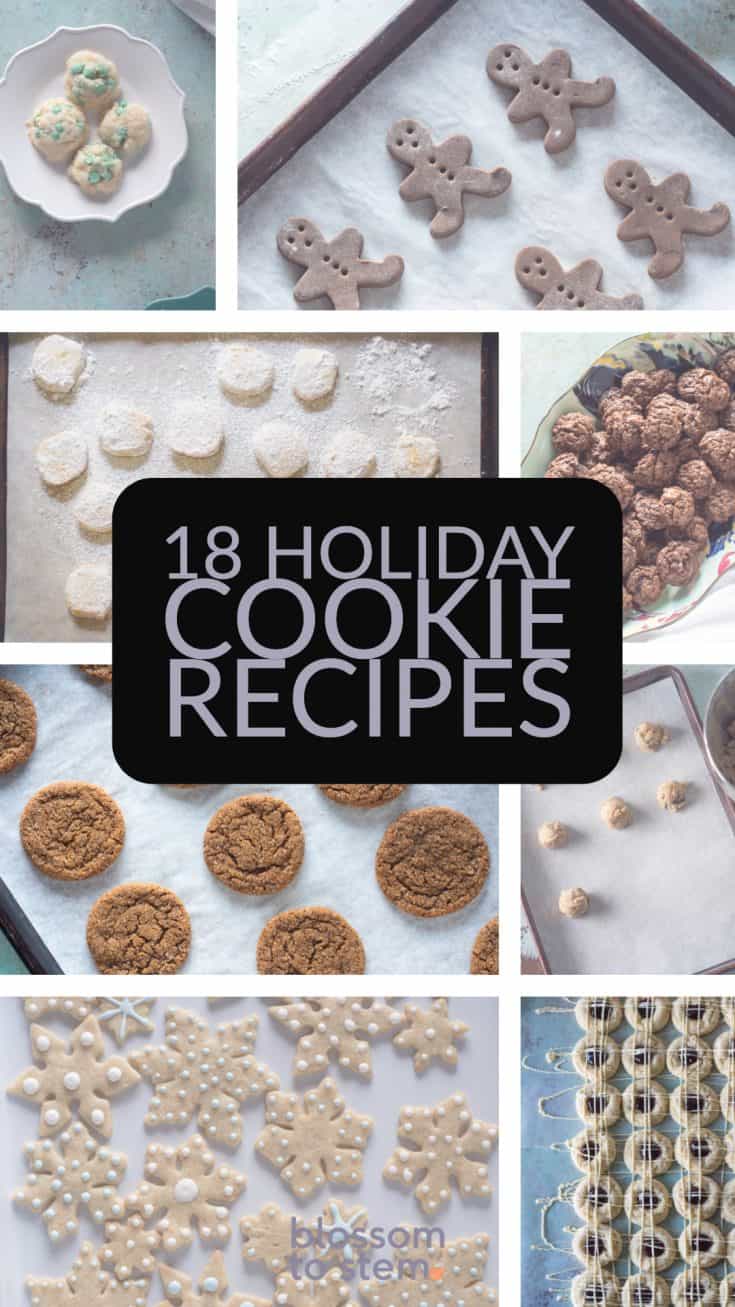 Holiday Cookies
Here is a collection of some of my favorite holiday cookies.
From soft gingerbread cookies, to white chocolate raspberry cookies, to truffle-like chocolate rye cookies, there's something for everyone here. The mint chip cookies only need one bowl and no mixer, so they're great to make with kids.
The soft and chewy citrus molasses spice cookies taste like Christmas. And the orange cardamom snowflakes are showstoppers (though they're the fussiest of the lot). There are also chocolate chip cookies and brownie variations if that's what you're looking for, and some honey walnut bars that are amazing.
Happy baking! (And happy holidays!)