I may earn from purchases through links in this post.
These fall and winter cocktails are welcome when the air turns cold.
I'm not fussy about what's seasonally appropriate, and if you want a gin & tonic in the middle of November, go right ahead. But I tend to think of that as a quintessentially summer drink.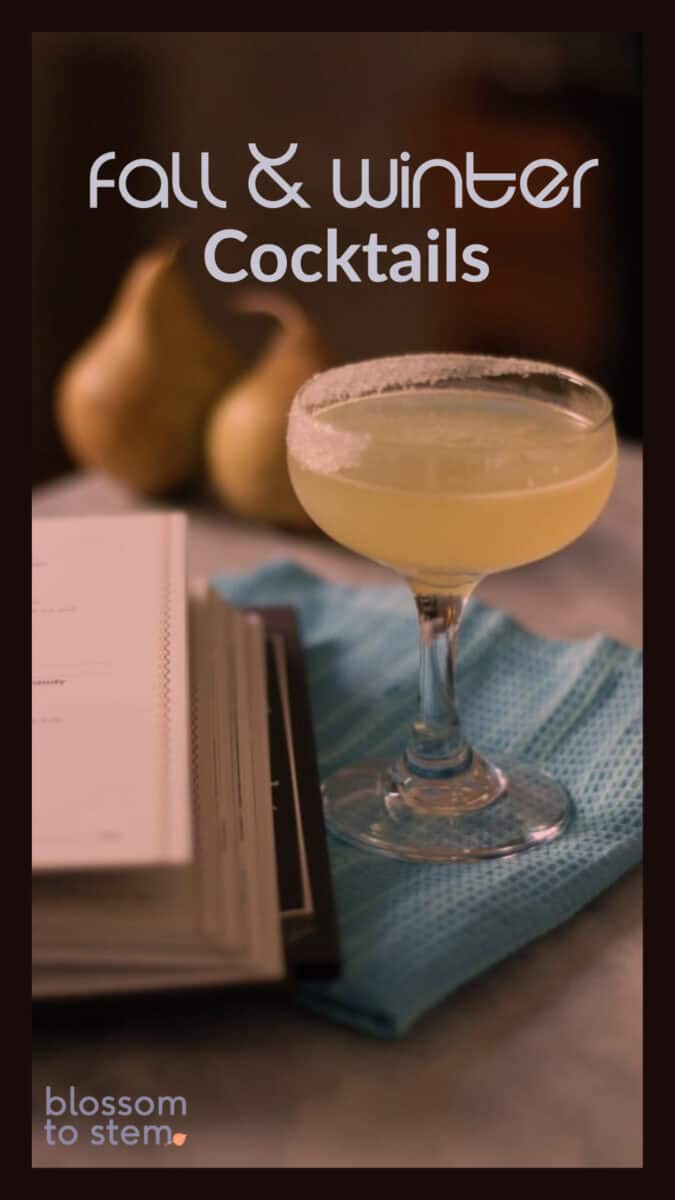 This collection tends toward darker hued liquors like bourbon and rum and even scotch, though it also includes some gin and even some bubbly.
There are crisp, cold drinks like the classic Martini and rich warm drinks like the Irish Coffee and so much in between.
May these offer some inspiration. Cheers!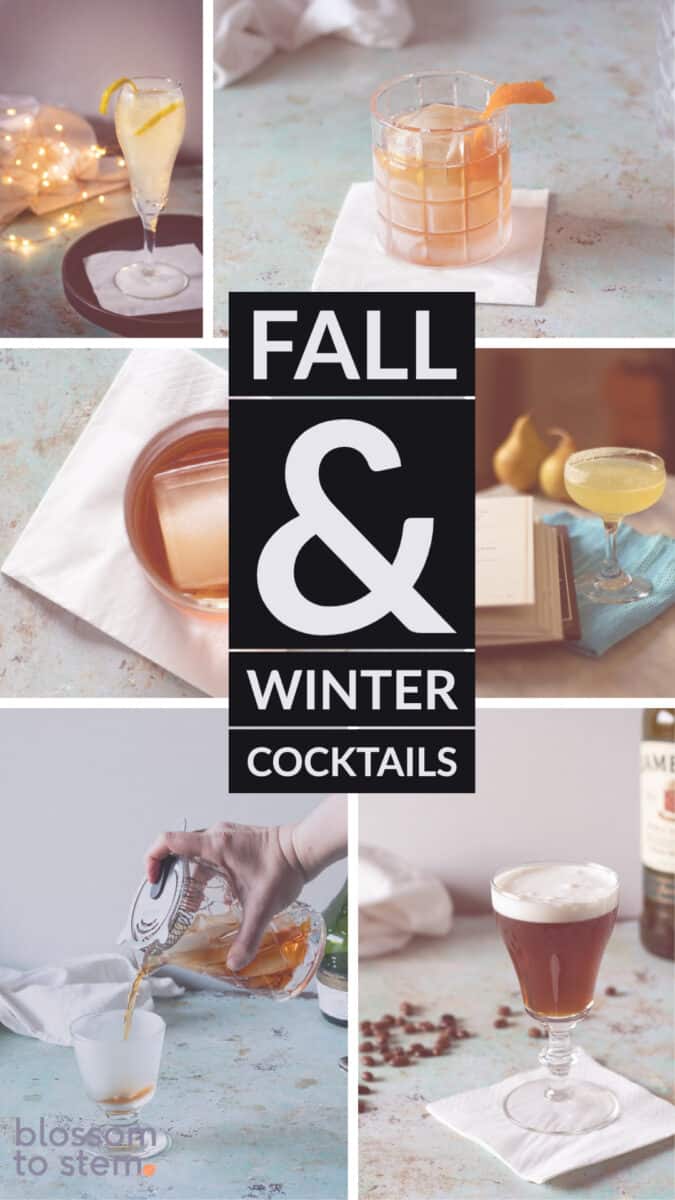 Fall and Winter Cocktails
A selection of cocktails for fall and winter. They embrace autumnal flavors like apples and pears. They tend toward richer profiles as opposed to lighter summer ones, but there's a place for winter citrus and brunch drinks, too. There are classics that are welcome in any season like the Dry Martini or an Old Fashioned. And a few of them are served warm. Cheers!