We closed! We are officially owners of a condo on a quiet tree-lined street within walking distance of Lake Michigan and many of our favorite shops and restaurants. We love our neighborhood and are thrilled to be able to stay here.
We still have the dreaded moving to do. I've been trying to reframe it in my head. I woke up early yesterday before our closing and nudged Dan and whispered "wake up, it's Christmas!". But really, I don't think the closing day was Christmas, I think that comes on Saturday when we wake up in our new place to a tremendous pile of packages just waiting to be opened.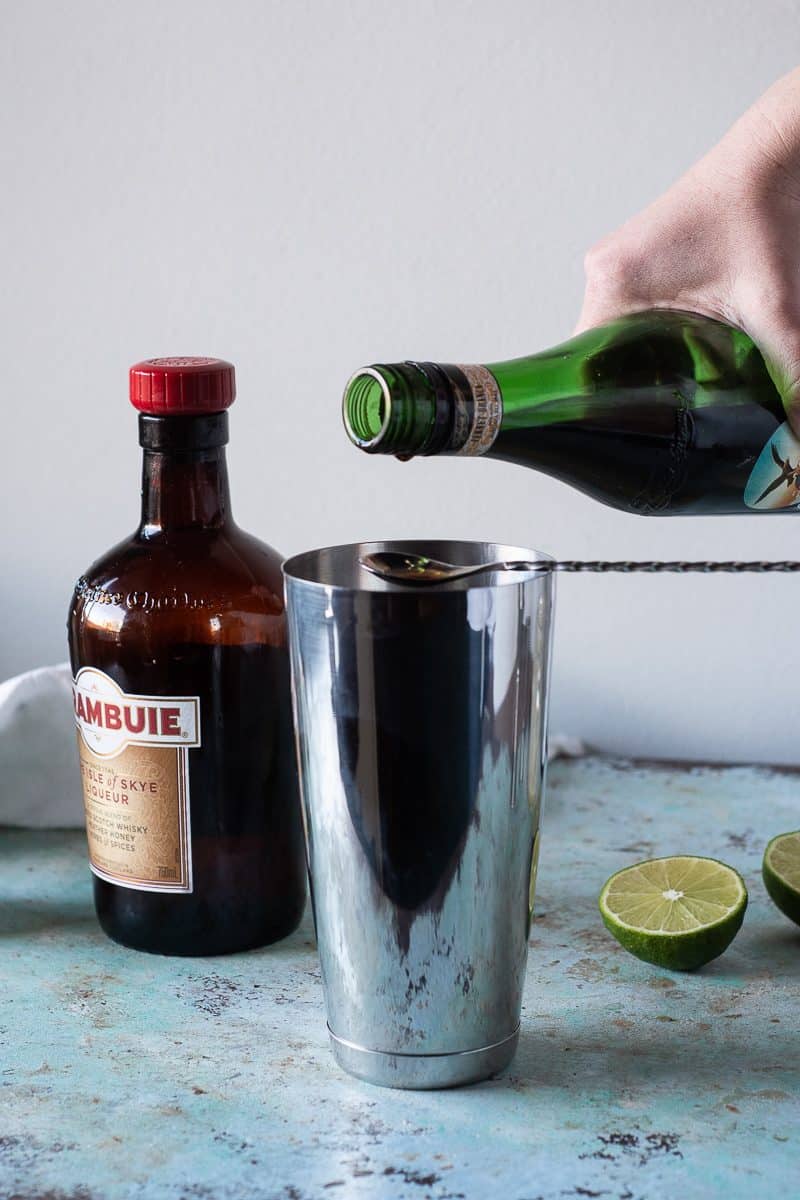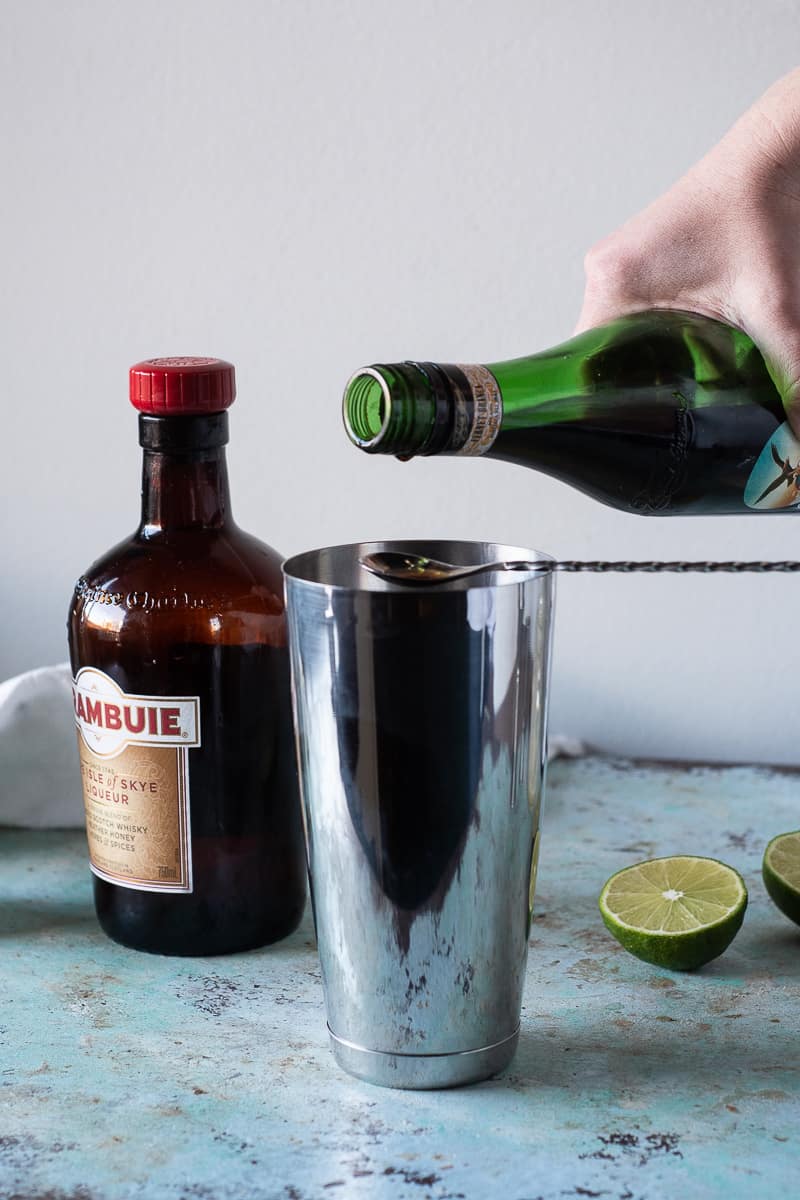 I think we might even be able to act surprised when we open them. We started packing over a month ago, and even though we've labeled the boxes, there is always some guesswork involved (yes, the box says "BOOKS" but, which books?) and some creative sorting and combining of disparate items for reasons involving weight and volume, that result in things like the ever popular box of pots and pans and yoga mats.
We're only part of the way through what is a very long week. So it's a quick one today.
This cocktail comes from Jeffrey Morgenthaler. He's pretty much a genius when it comes to mixing drinks. He has a new book that I can't wait to get my hands on. It's not just a book of drink recipes, it's really a primer on cocktail techniques.
If you want to get a better understanding of the whys and hows of shaking and stirring and what role ice plays in the chilling and diluting of drinks, this is the book for you.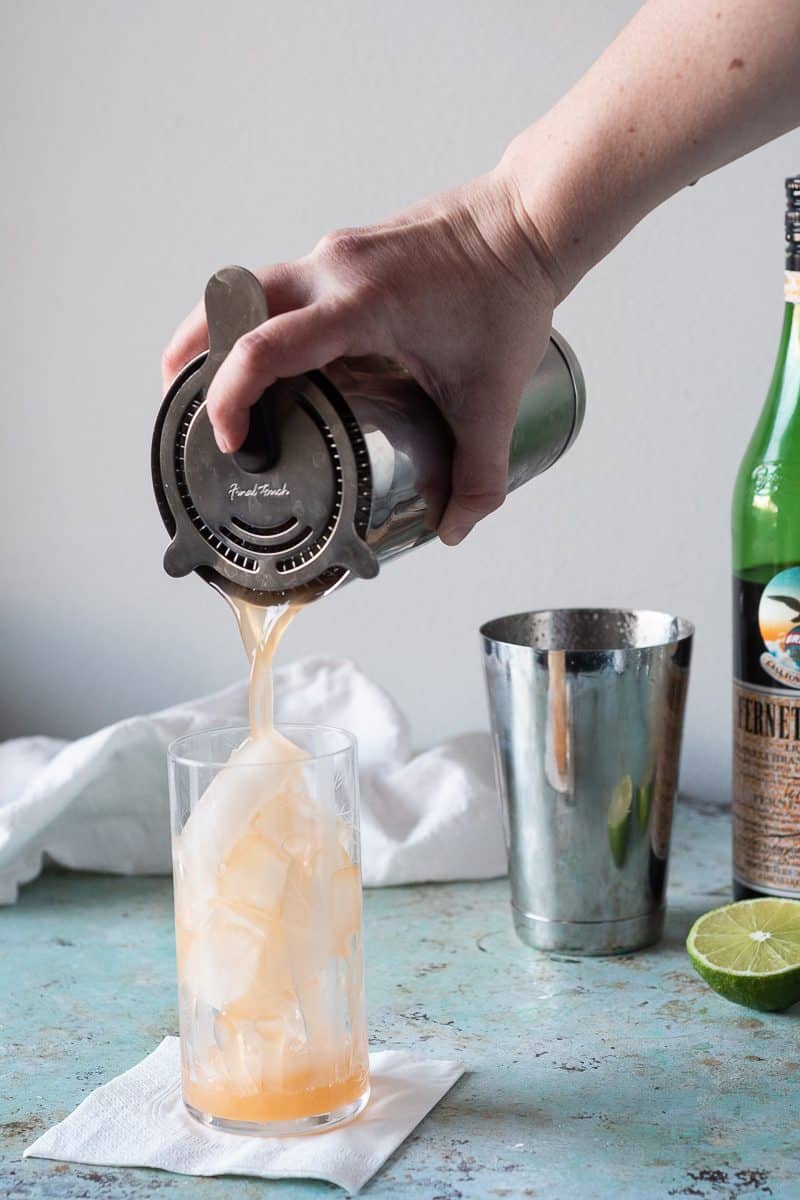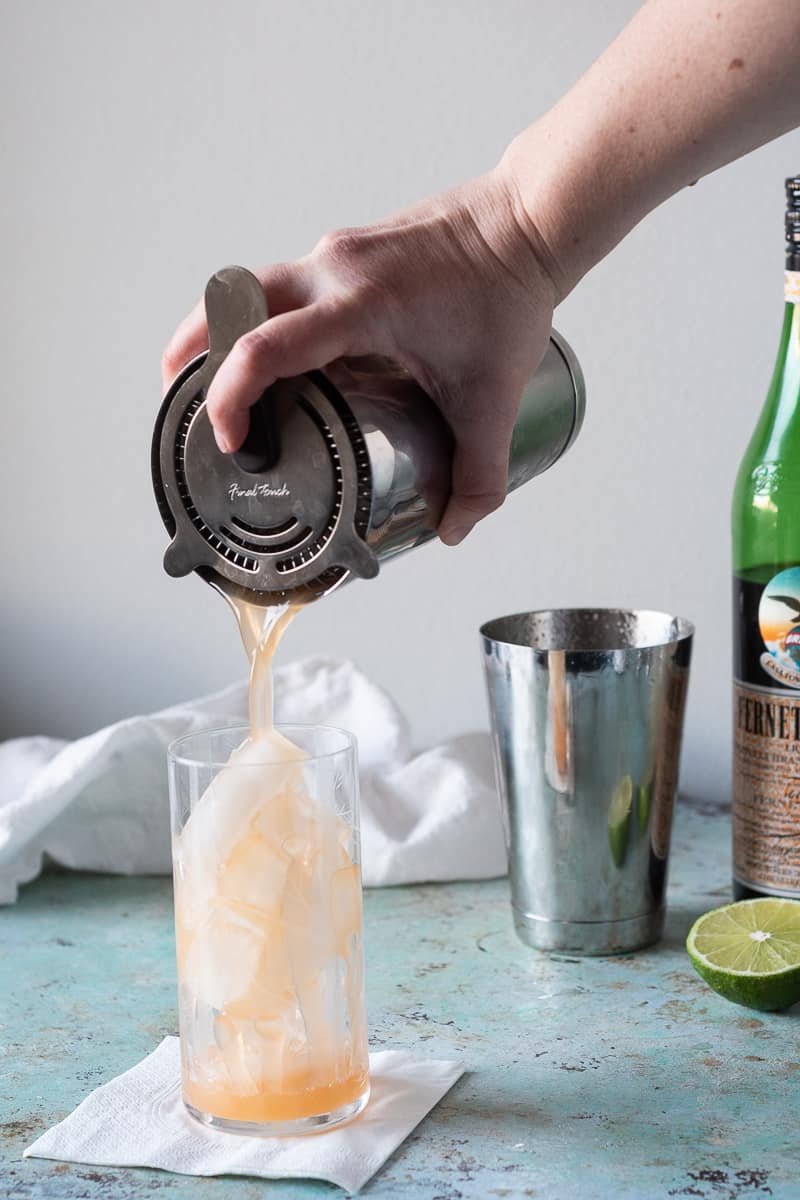 The Kingston Club is a tiki drink, a category of cocktails that tends to rely heavily on rum and tropical fruits and has been making quite a comeback in the last couple of years. Tiki drinks can easily cross the line from pleasantly fruity to overbearingly sweet, which is why I used to give them a wide berth.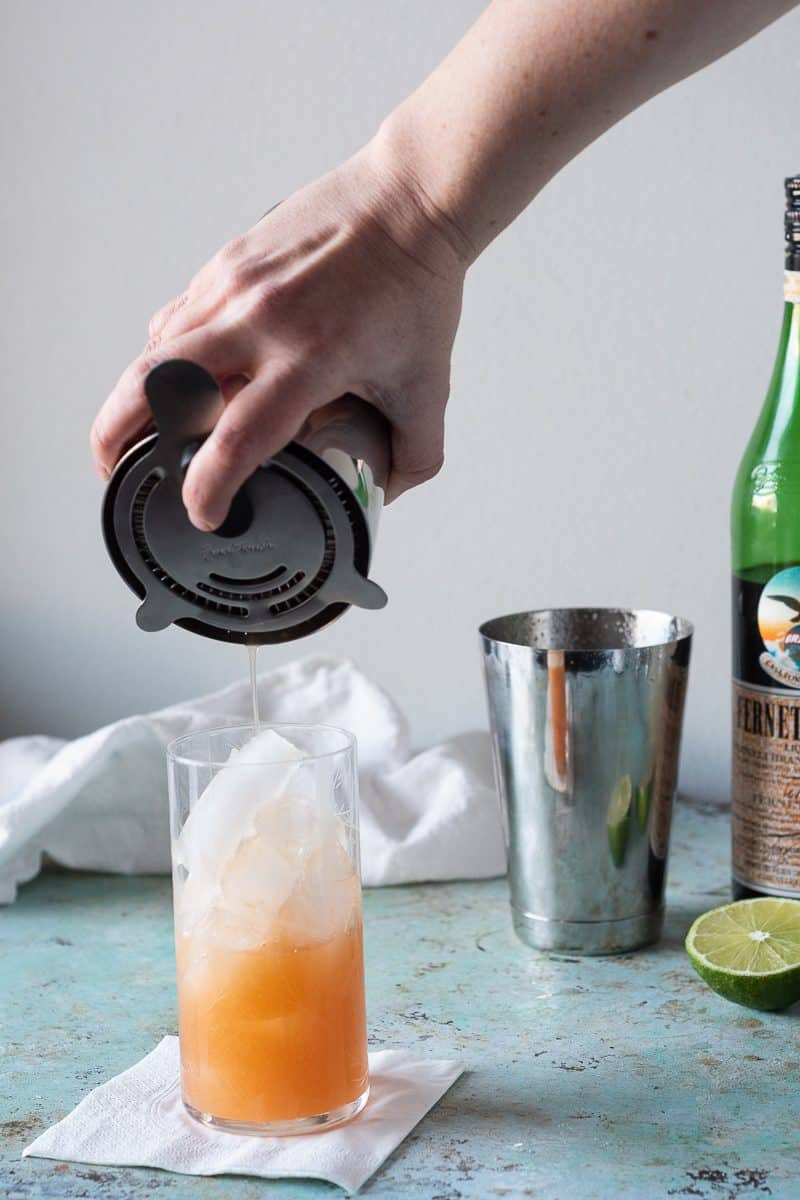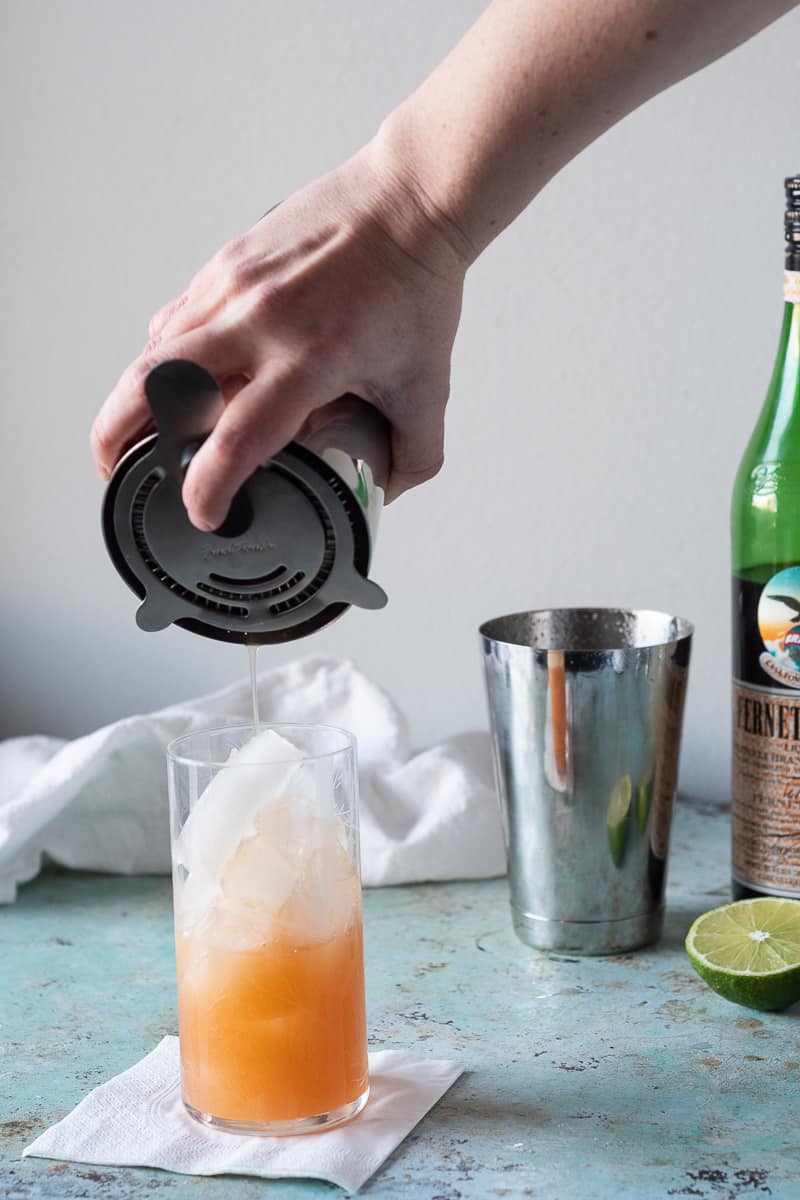 But this drink is restrained on the sweetness front. Instead of rum, it uses Drambuie and fresh pineapple and lime juices and just a small splash of Fernet Branca for an herbaceous complexity and a few dashes of Angostura bitters for a hint of warm baking spices. It gets topped with some soda water for subtle effervescence and a twist of orange peel for that lovely sweet citrusy fragrance.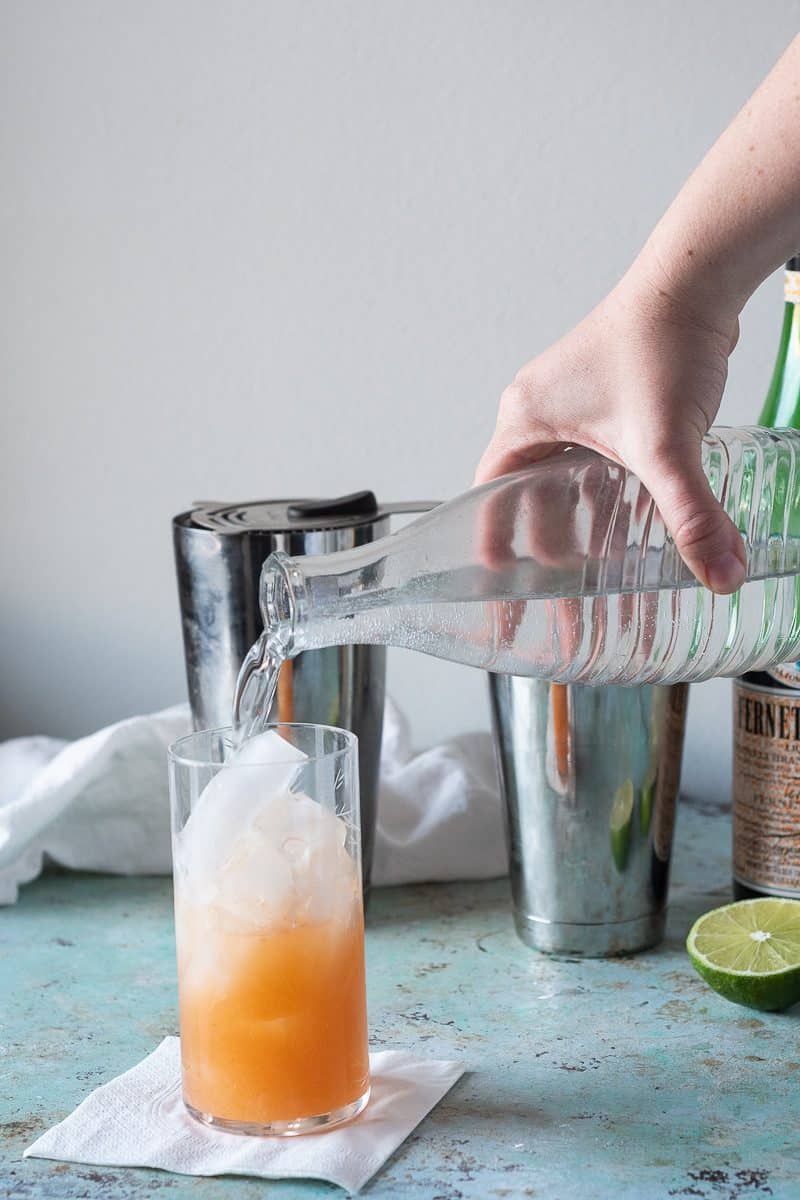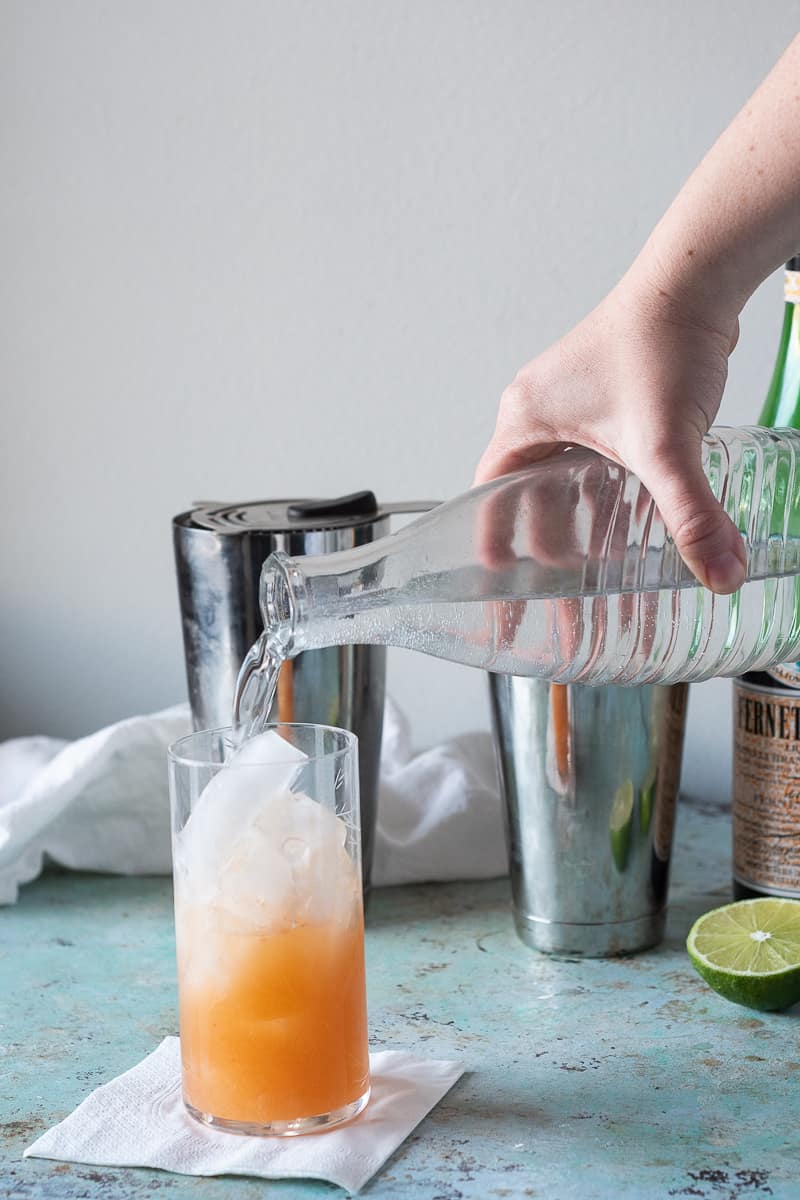 It's a drink that feels both familiar and surprising. And I just love it.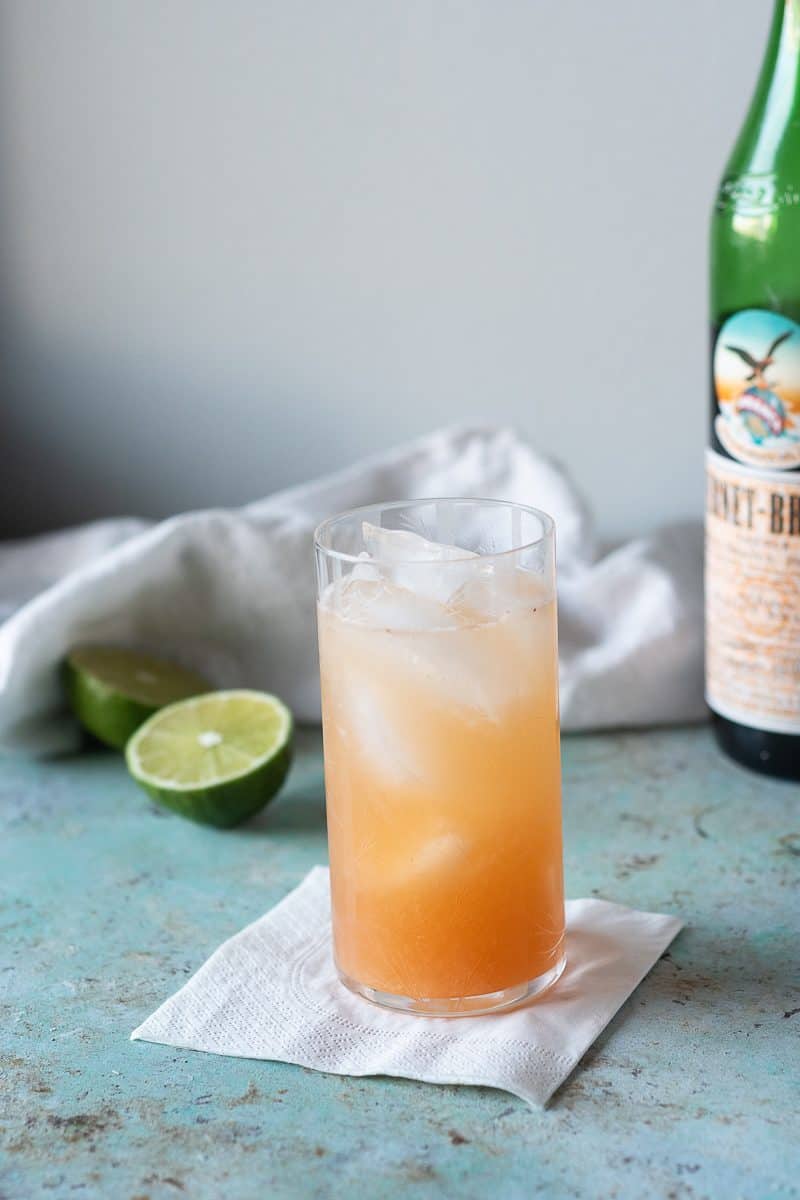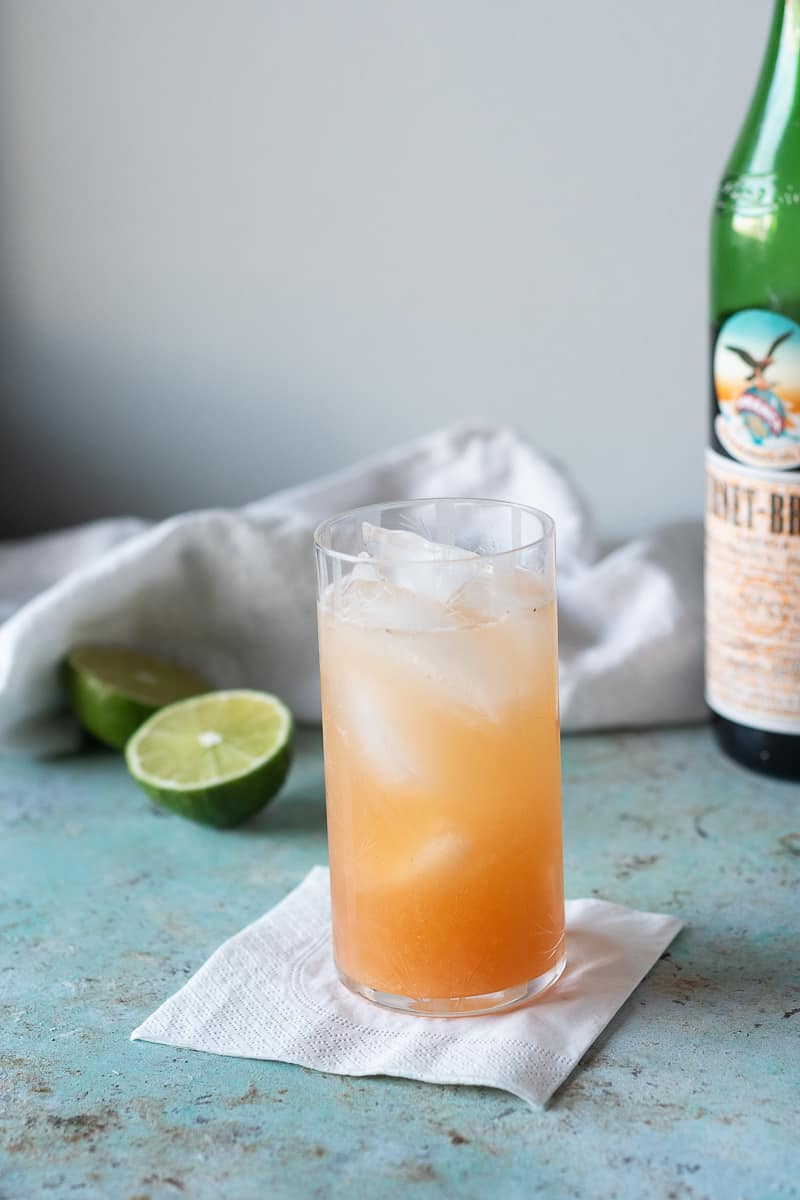 Yield: 1 cocktail
The Kingston Club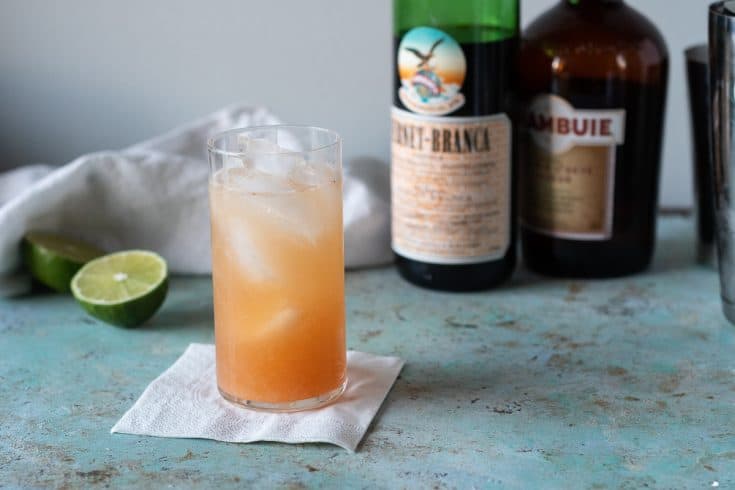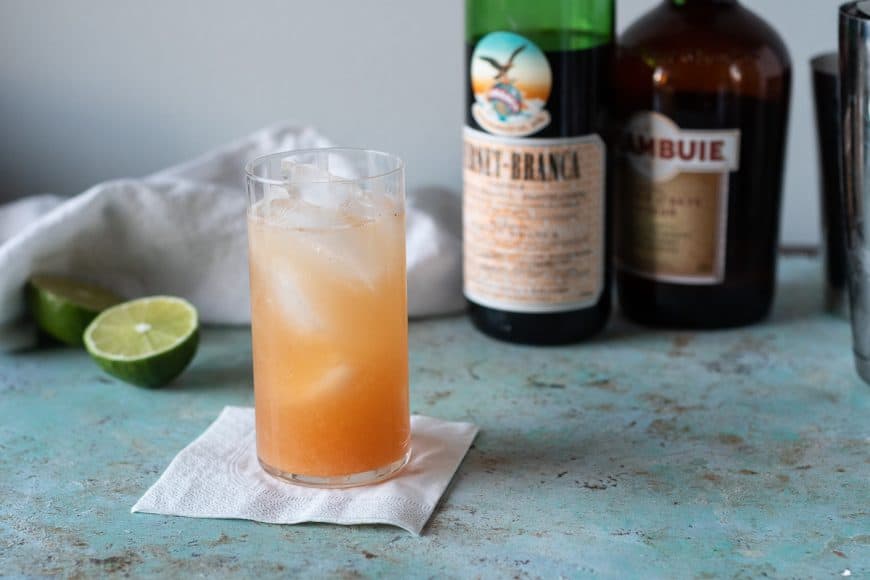 This tiki drink is fruity but not too sweet. The sweetness of the pineapple is balanced with the sour of the lime juice and the herbal notes from the Fernet Branca. To make fresh pineapple juice without a juicer, you can puree pineapple chunks in a blender and then strain out the pulp with a fine mesh strainer. For squeezing limes, this is my weapon of choice. I prefer shaking drinks in a two-piece metal shaker, which is so much easier to open than the three-piece cobbler shakers you may be more familiar with.
Ingredients
1 1/2 ounces Drambuie
1 1/2 ounces pineapple juice
3/4 ounce freshly squeezed lime juice
1 teaspoon Fernet Branca
3 dashes Angostura bitters
orange peel, for garnish
Instructions
Add the Drambuie, pineapple juice, lime juice, Fernet, and Angostura bitters to an ice-filled shaker. Shake until cold. Strain into an ice-filled collins glass and top with soda water and express a piece of orange peel over the drink. Serve immediately.
Recommended Products
As an Amazon Associate and member of other affiliate programs, I earn from qualifying purchases.
Nutrition Information:
Yield:
1
Serving Size:
1
Amount Per Serving:
Calories:

151
Total Fat:

0g
Saturated Fat:

0g
Trans Fat:

0g
Unsaturated Fat:

0g
Cholesterol:

0mg
Sodium:

2mg
Carbohydrates:

10g
Fiber:

1g
Sugar:

6g
Protein:

0g