I may earn from purchases through links in this post.
Today I bring you the Kingston Club.
It's fresh and fruity and light.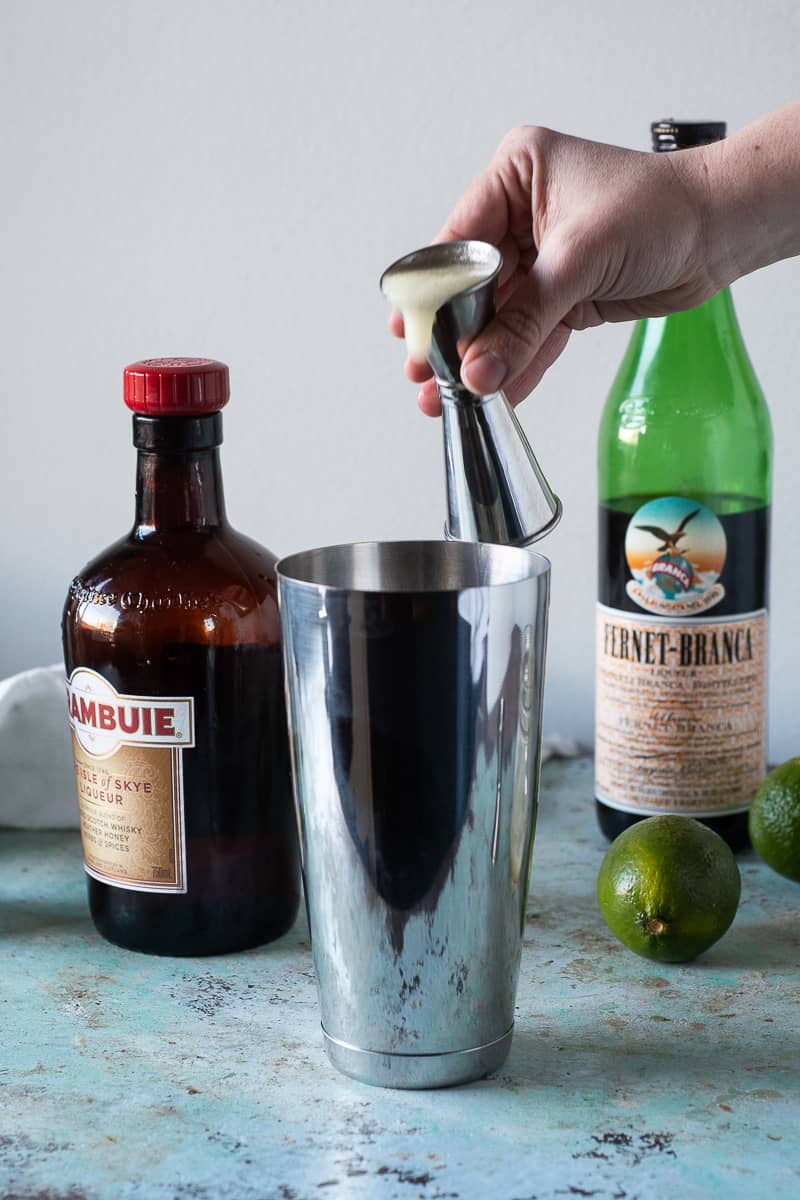 This cocktail comes from Jeffrey Morgenthaler. He's pretty much a genius when it comes to mixing drinks.
He has a new book that I can't wait to get my hands on. It's not just a book of drink recipes, it's really a primer on cocktail techniques.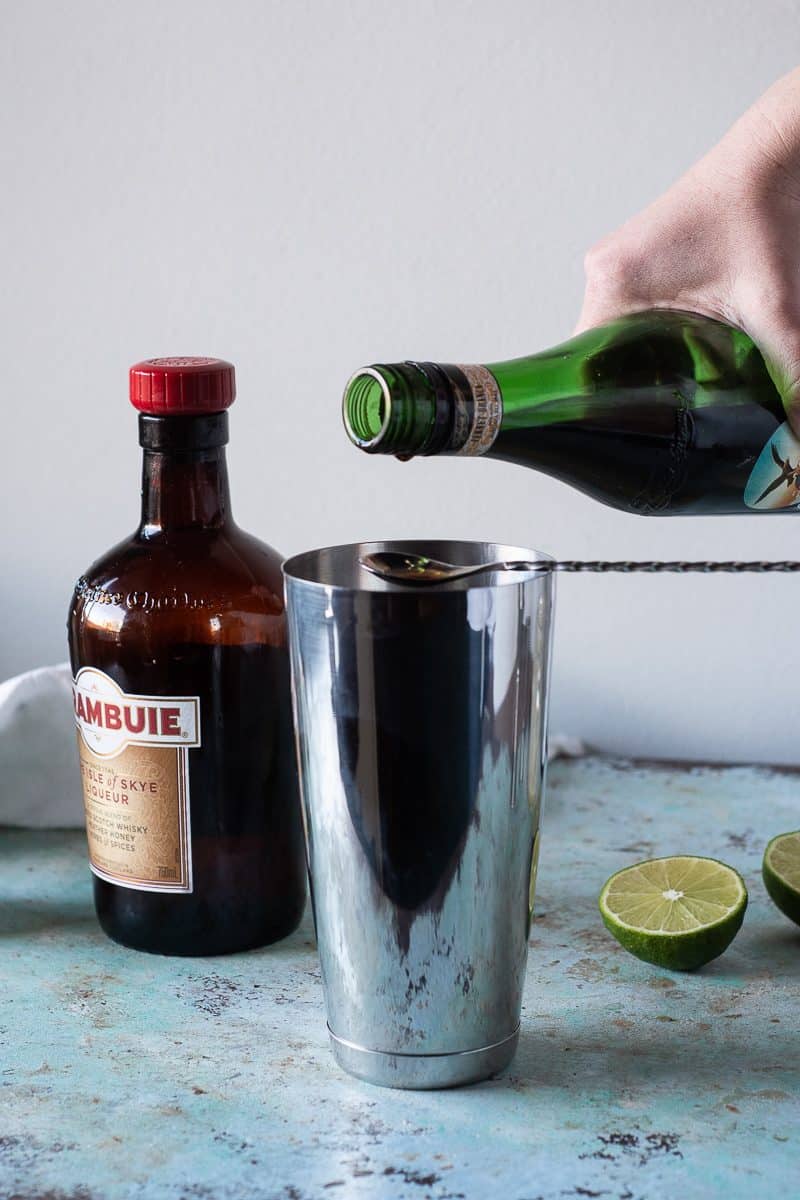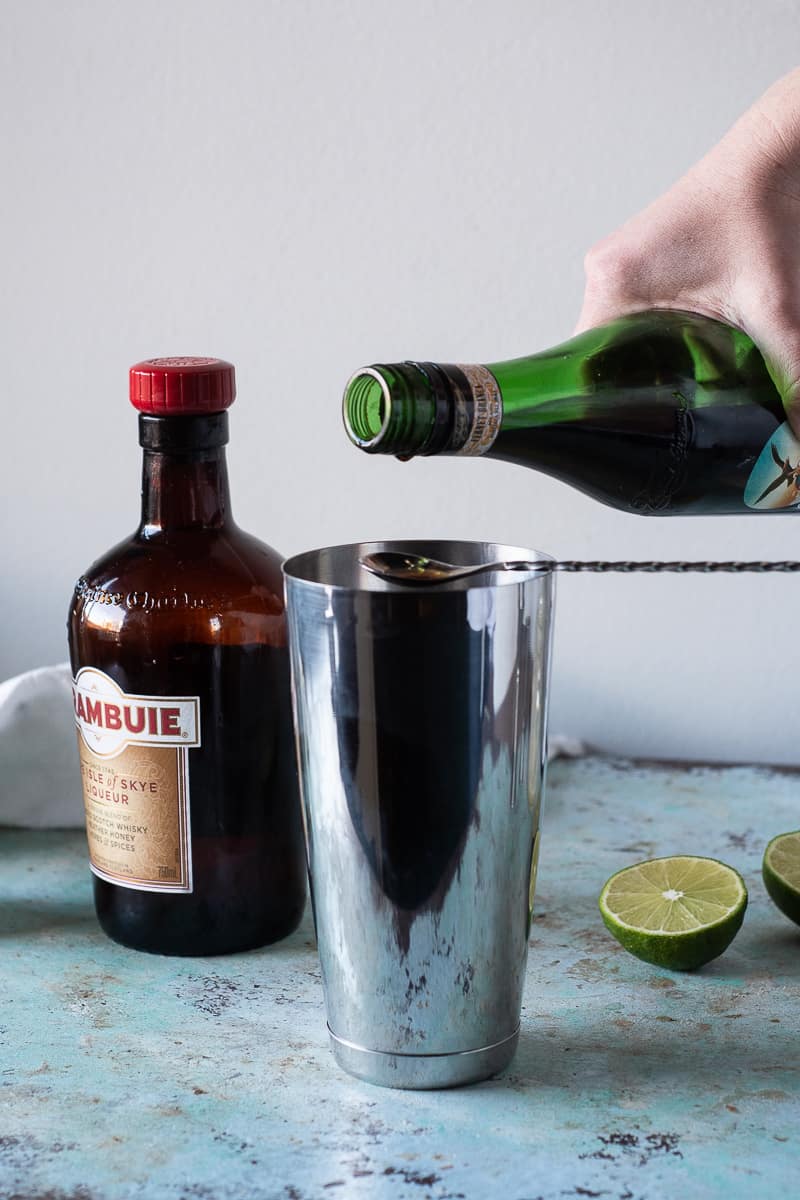 If you want to get a better understanding of the whys and hows of shaking and stirring and what role ice plays in the chilling and diluting of drinks, this is the book for you.
And it's even more for you if you've ever fantasized about opening your own bar or just improving your home bar setup.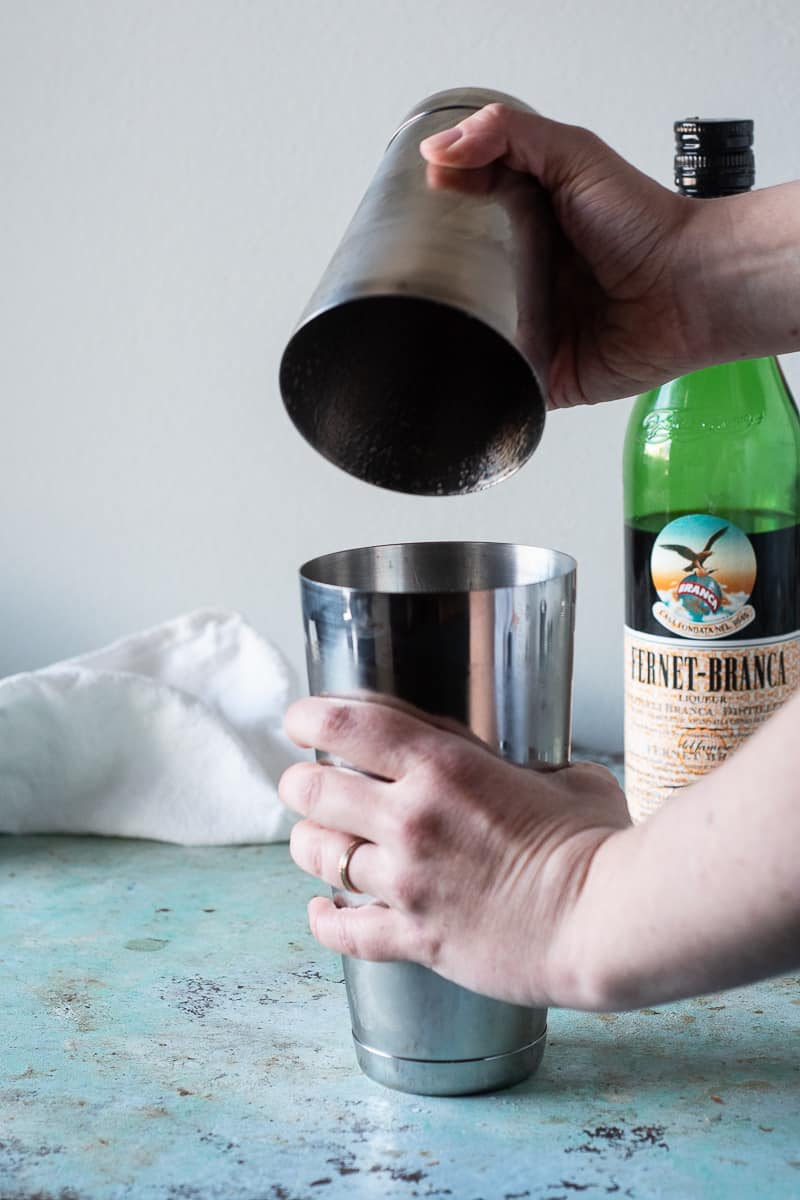 The Kingston Club is a tiki drink, a category of cocktails that tends to rely heavily on rum and tropical fruits and has been making quite a comeback in the last couple of years.
Tiki drinks can easily cross the line from pleasantly fruity to overbearingly sweet, which is why I used to give them a wide berth.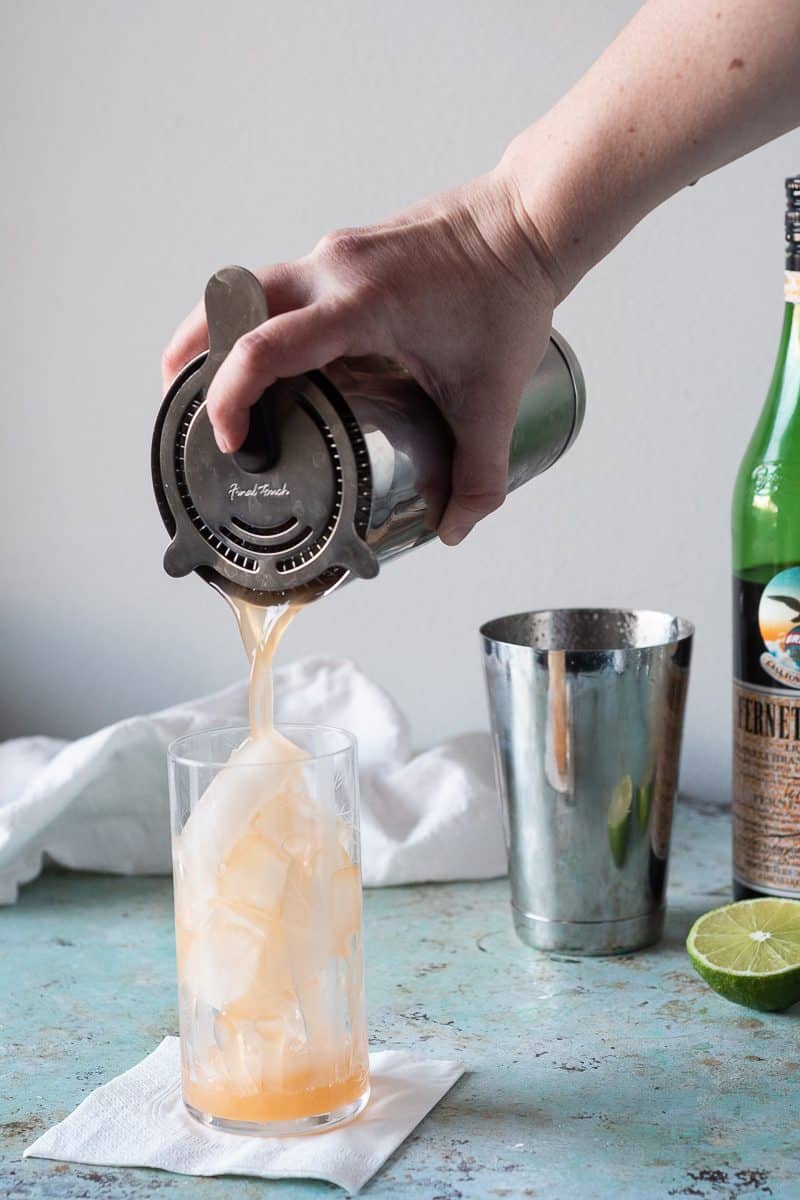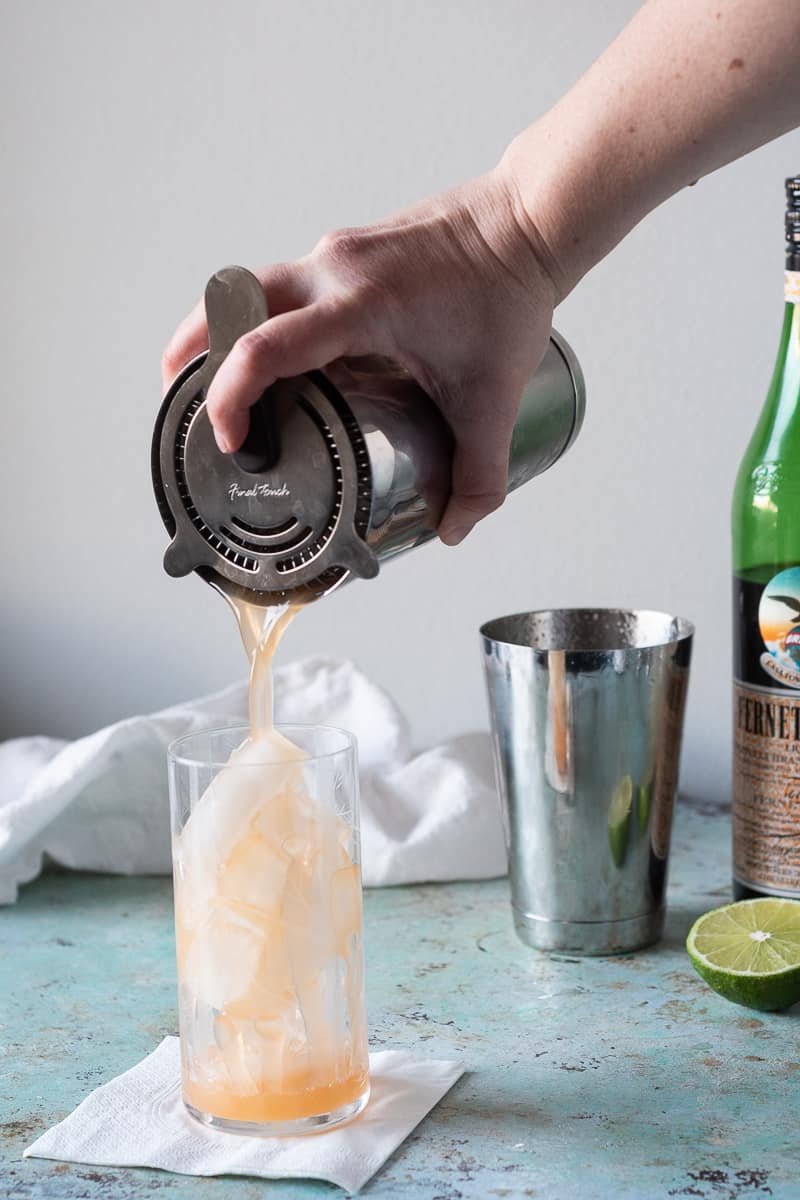 But this drink is restrained on the sweetness front.
Instead of rum, it uses Drambuie, a Scotch whisky liqueur, most commonly used in the classic old man drink The Rusty Nail.
It goes tropical with fresh pineapple and lime juices and just a small splash of Fernet Branca for an herbaceous complexity and a few dashes of Angostura bitters for a hint of warm baking spices.
(If you love that tropical citrus-spice flavor profile you should try these chocolate sandwich cookies with a citrus clove filling.)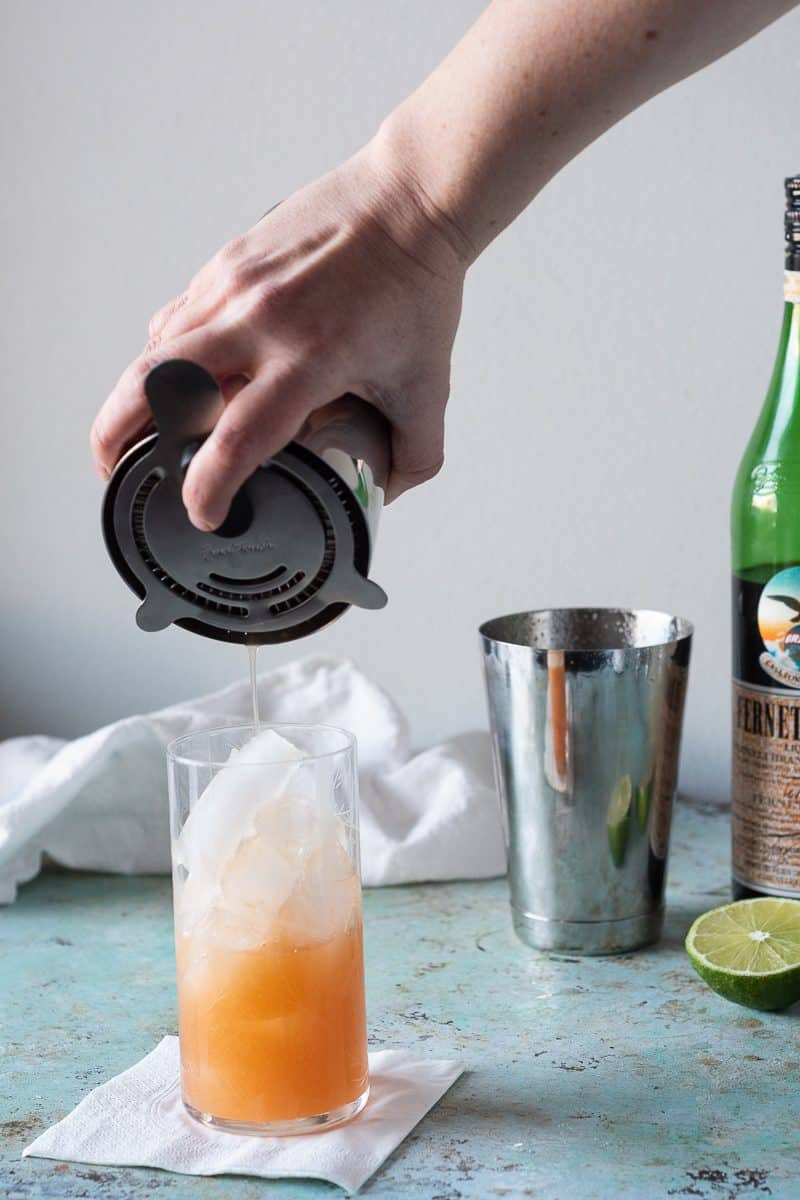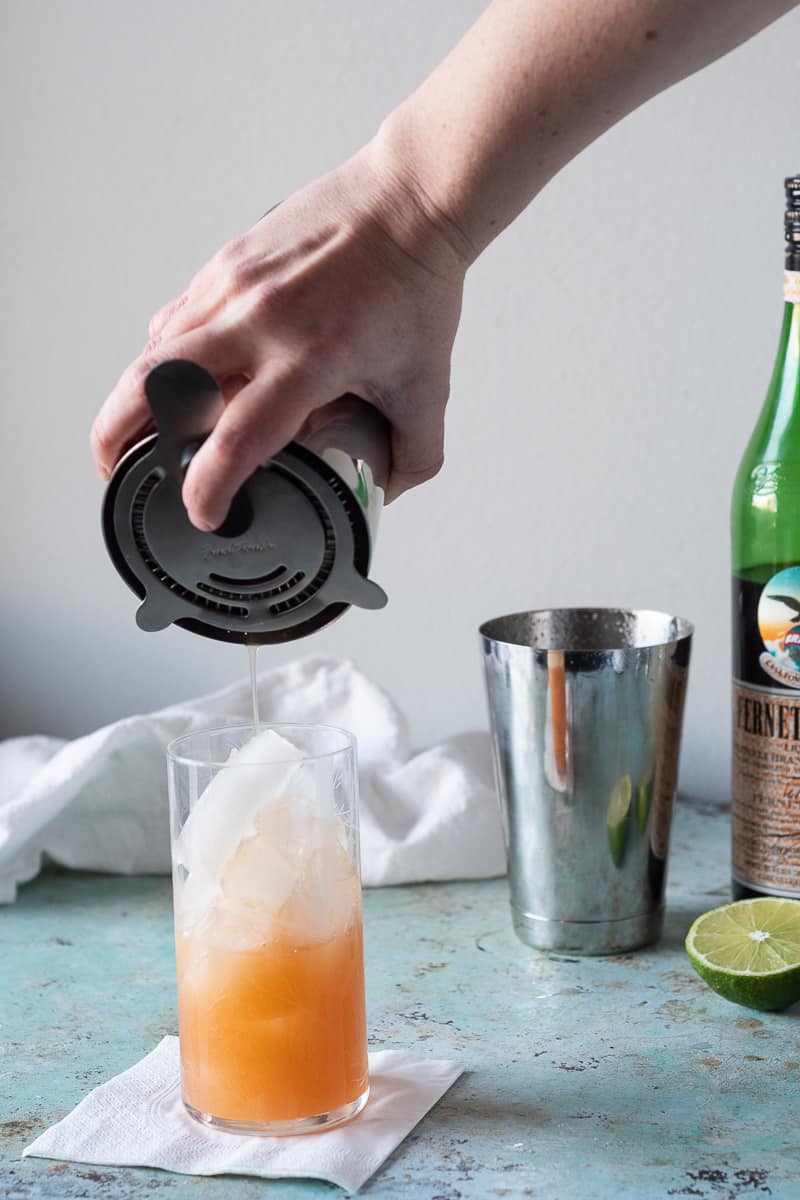 It gets topped with some soda water for subtle effervescence and a twist of orange peel for an extra hit of that lovely sweet citrusy fragrance.
All of which makes for a pretty drink to look at.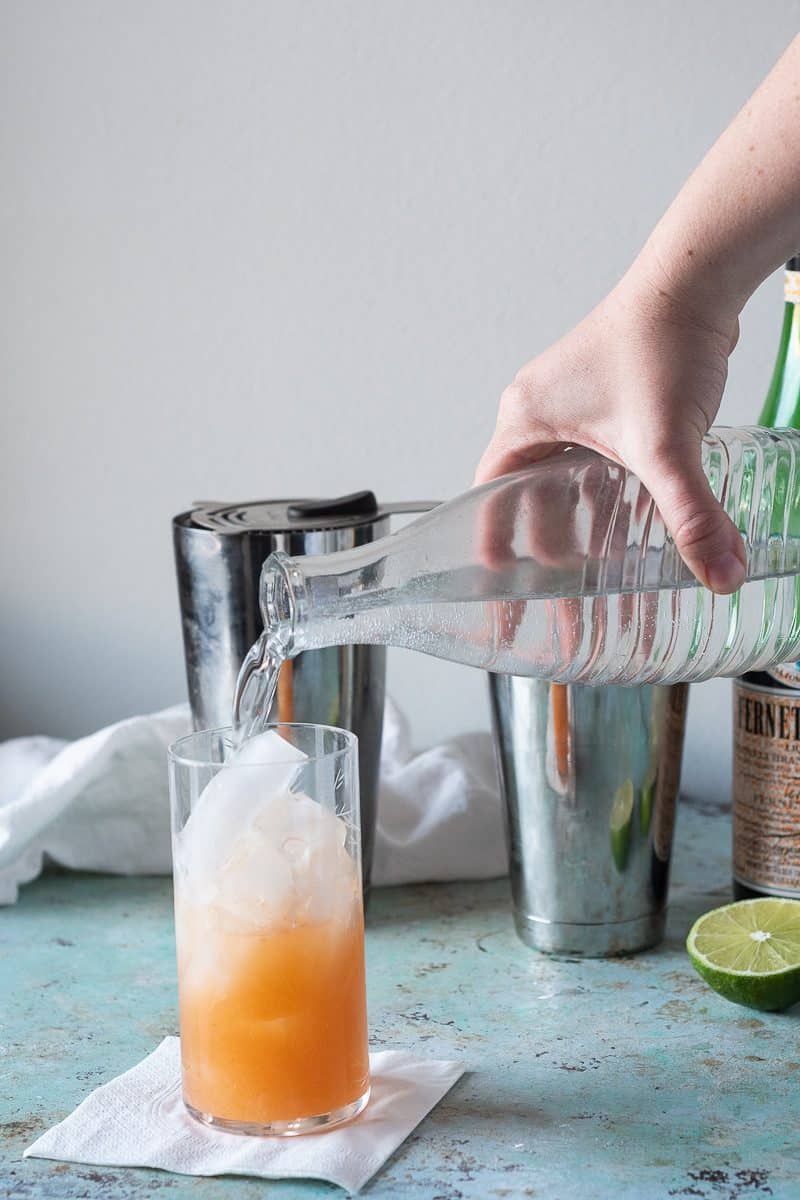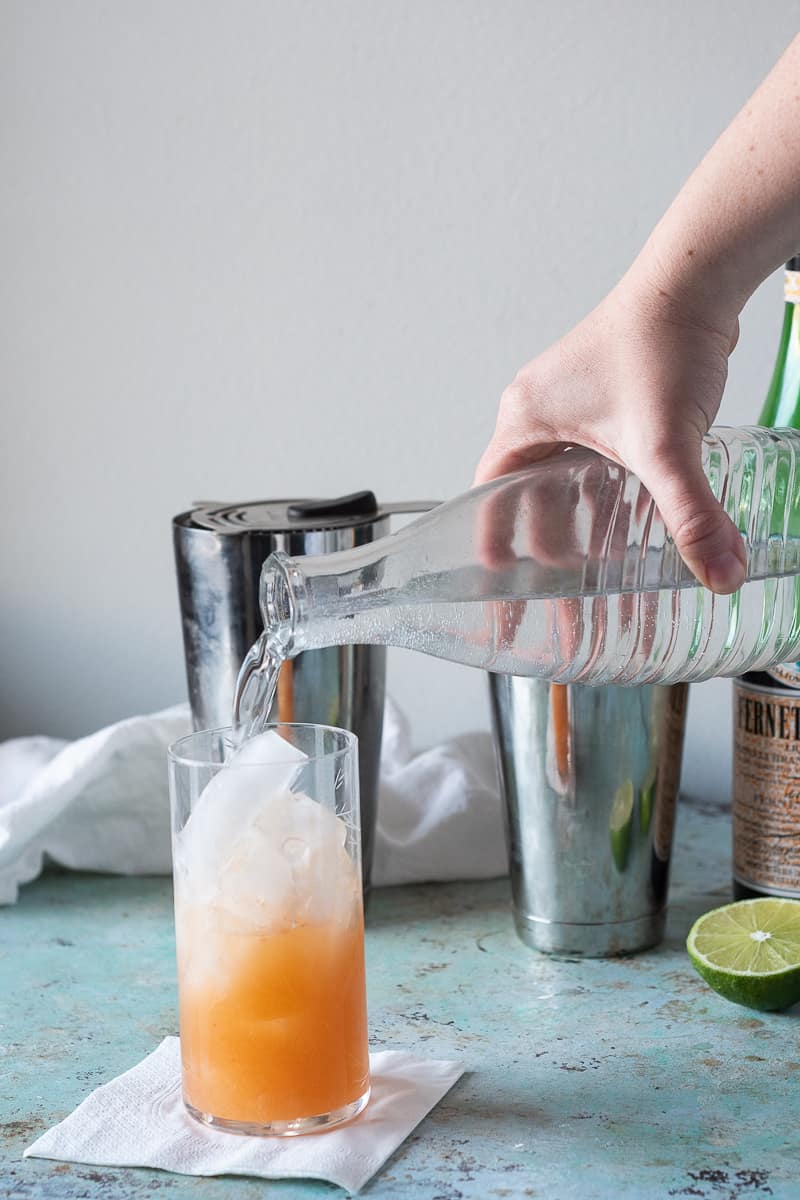 It's a drink that feels both familiar and surprising.
And I just love it.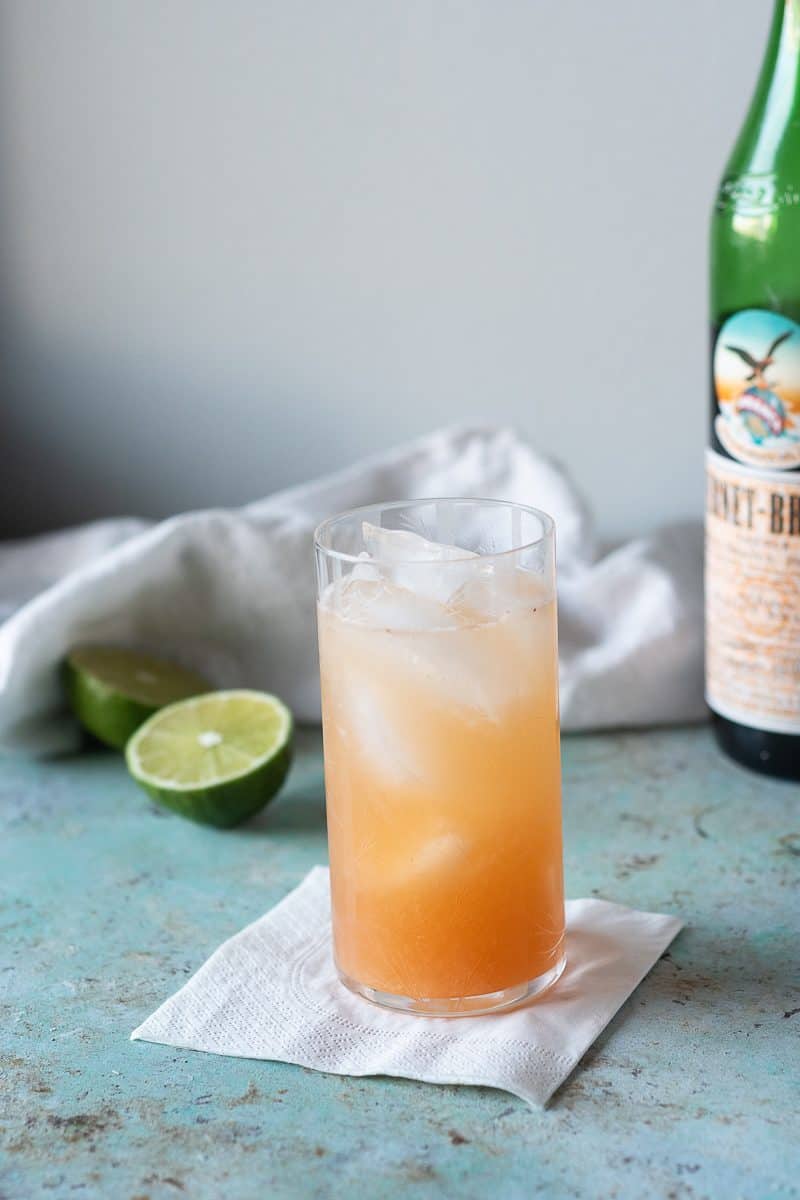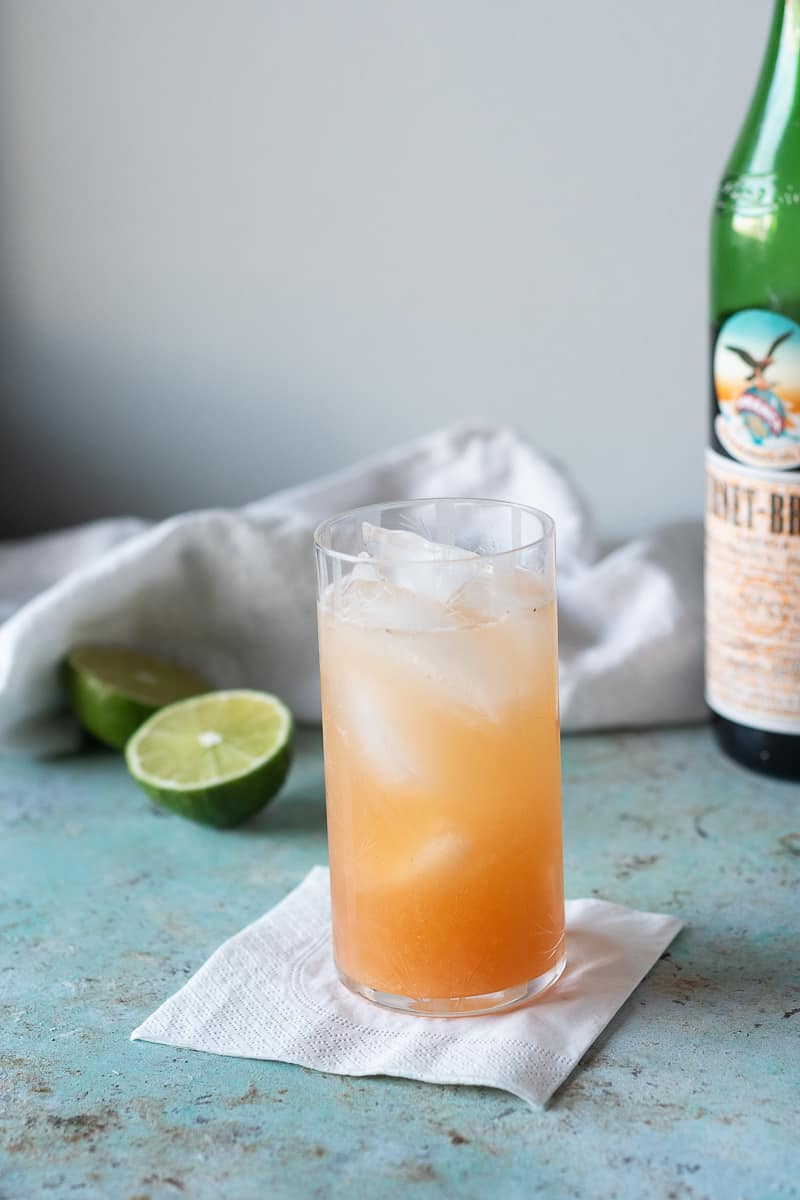 Looking for another way to use that bottle of Fernet Branca? Try the Toronto.
Yield: 1 cocktail
The Kingston Club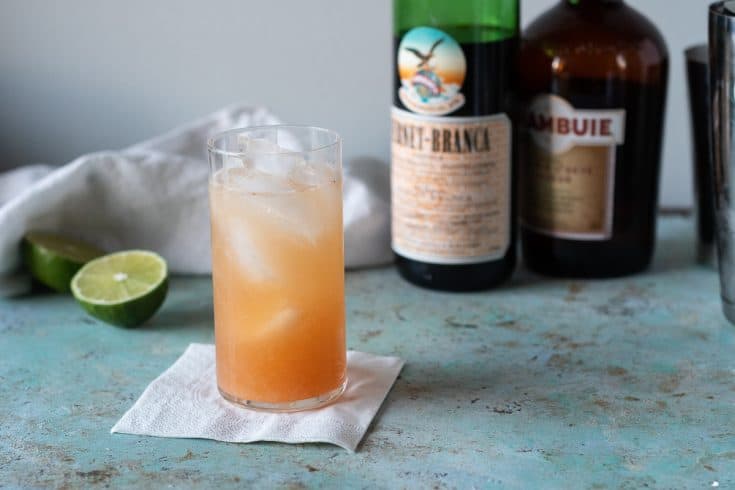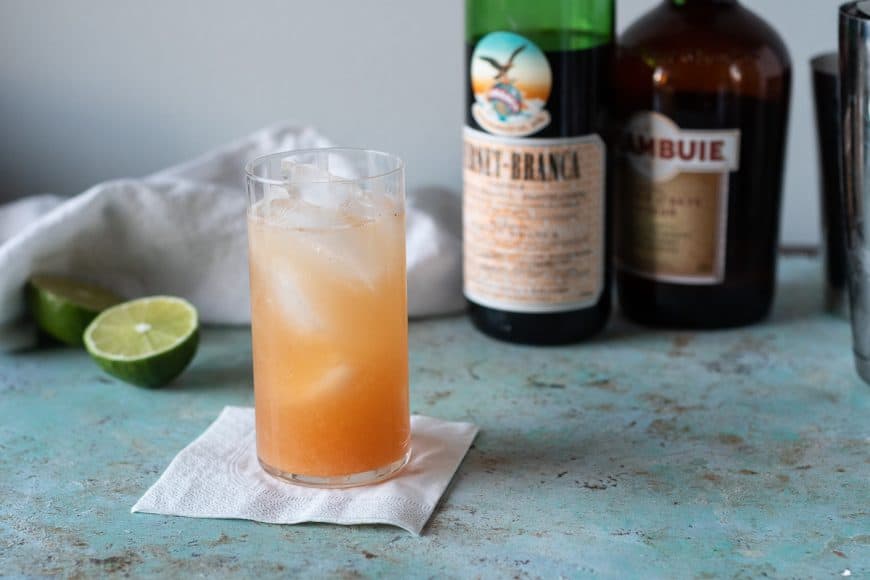 This tiki drink is fruity but not too sweet. The sweetness of the pineapple is balanced with the sour of the lime juice and the herbal notes from the Fernet Branca. To make fresh pineapple juice without a juicer, you can puree pineapple chunks in a blender and then strain out the pulp with a fine mesh strainer. For squeezing limes, this is my weapon of choice. I prefer shaking drinks in a two-piece metal shaker, which is so much easier to open than the three-piece cobbler shakers you may be more familiar with.
Ingredients
1 1/2 ounces Drambuie
1 1/2 ounces pineapple juice
3/4 ounce freshly squeezed lime juice
1 teaspoon Fernet Branca
3 dashes Angostura bitters
orange peel, for garnish
Instructions
Add the Drambuie, pineapple juice, lime juice, Fernet, and Angostura bitters to an ice-filled shaker. Shake until cold. Strain into an ice-filled collins glass and top with soda water and express a piece of orange peel over the drink. Serve immediately.
Recommended Products
As an Amazon Associate and member of other affiliate programs, I earn from qualifying purchases.
Nutrition Information:
Yield:
1
Serving Size:
1
Amount Per Serving:
Calories:

151
Total Fat:

0g
Saturated Fat:

0g
Trans Fat:

0g
Unsaturated Fat:

0g
Cholesterol:

0mg
Sodium:

2mg
Carbohydrates:

10g
Fiber:

1g
Sugar:

6g
Protein:

0g