I may earn from purchases through links in this post.
Lately, my life has been filled with packing and showing the apartment and cleaning and sorting through all my possessions and organizing documents so that we can spend a small fortune on a new place. It gives me headaches.
I love cooking, but cleaning, ugh. Let's just say my domestic talents and interests don't lie in that direction. I like things to be clean, but I hate the process of getting there.
I've been trying to do a deep clean–really get the cooked-on stains off the stovetop, the dust off the fan blades and out from behind the furniture, the weird faint smudges off from on and around the handles of all the cabinets and appliances.
I've been spending lots of time with Jolie Kerr's columns at Jezebel and the hairpin. I
t's amazing what she knows about laundry stains and the mysterious powers of white vinegar, ammonia, OxyClean, and denture tablets.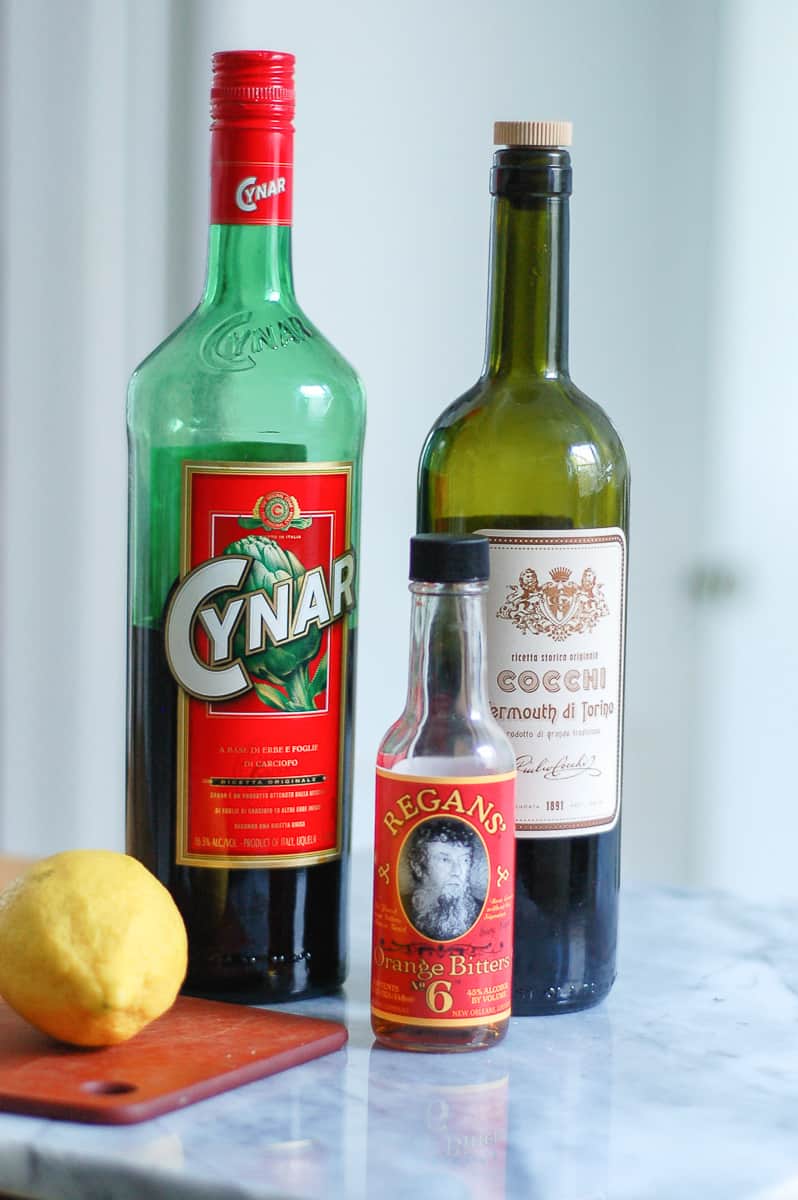 Did you know that the best way to get those stray hairs out of the corners of the bathroom is with a handheld vacuum cleaner? All you clean people probably did, but I didn't.
After I've made myself do all of these things that I really don't want to do, I like to give myself a reward and pour myself a drink.
These days, my tolerance isn't so high, and my willingness to endure hangovers is low. Which means that moderation is essential. Especially because I have to get up the next day and do it all again.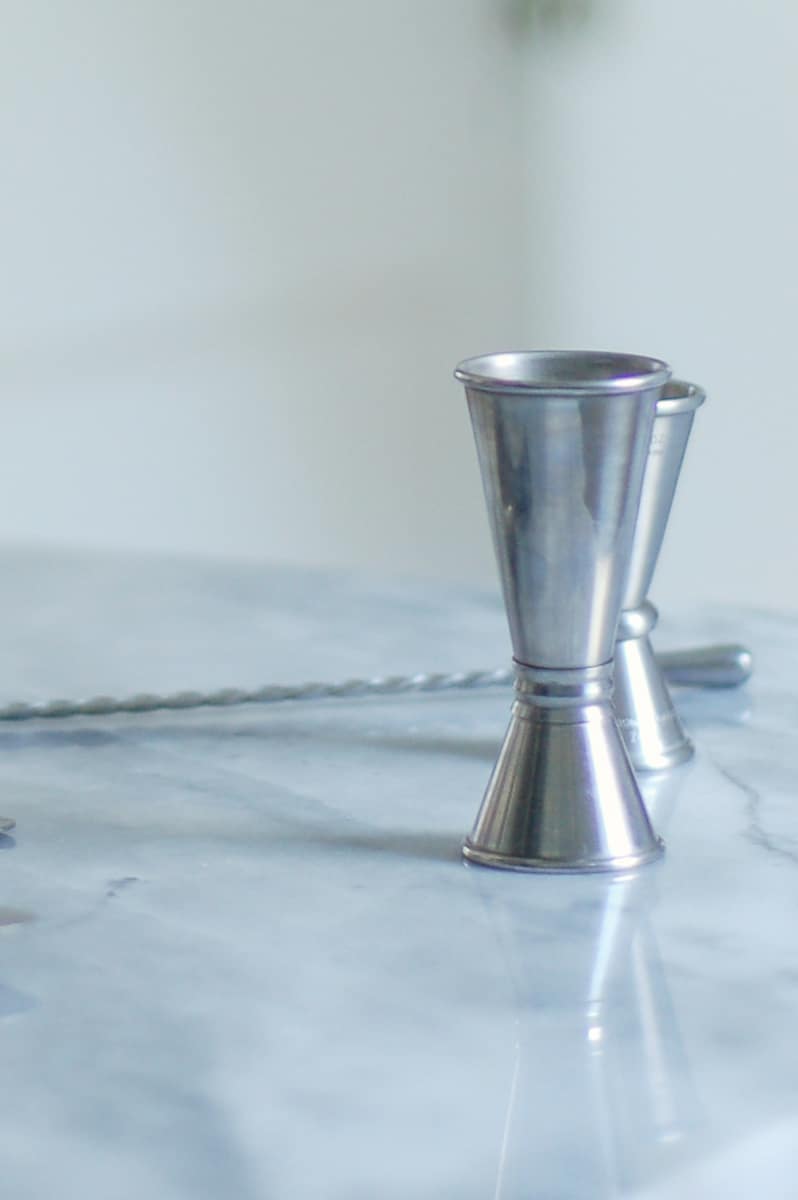 Which is why I've been loving Dinah Sanders' cleverly titled book The Art of the Shim: Low-Alcohol Cocktails to Keep You Level.
The book's motto is "more drink, less drunk," and as a fan of serious cocktails, I'm all for being able to enjoy a well-balanced drink that I won't regret in the morning.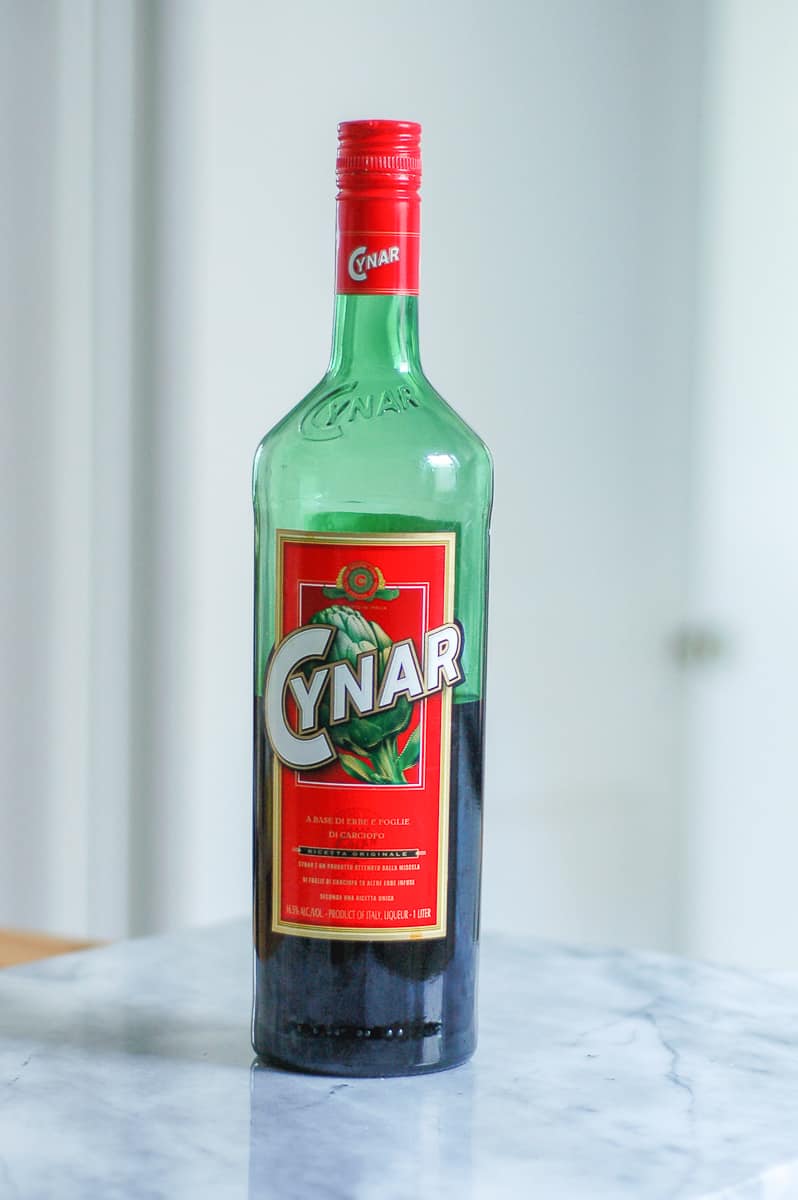 One of my favorite shims in the book is the Bitter Giuseppe, a cocktail that gets its bitterness from the Italian amaro Cynar (pronounced chee-nar). Cynar is a complex, herbaceous artichoke-based liqueur, and, I won't lie, it's not for everyone.
If you shy away from bitter flavors, it might not be for you. But if you like coffee and grapefruit and other things with bitter notes, it might turn out to be something you crave.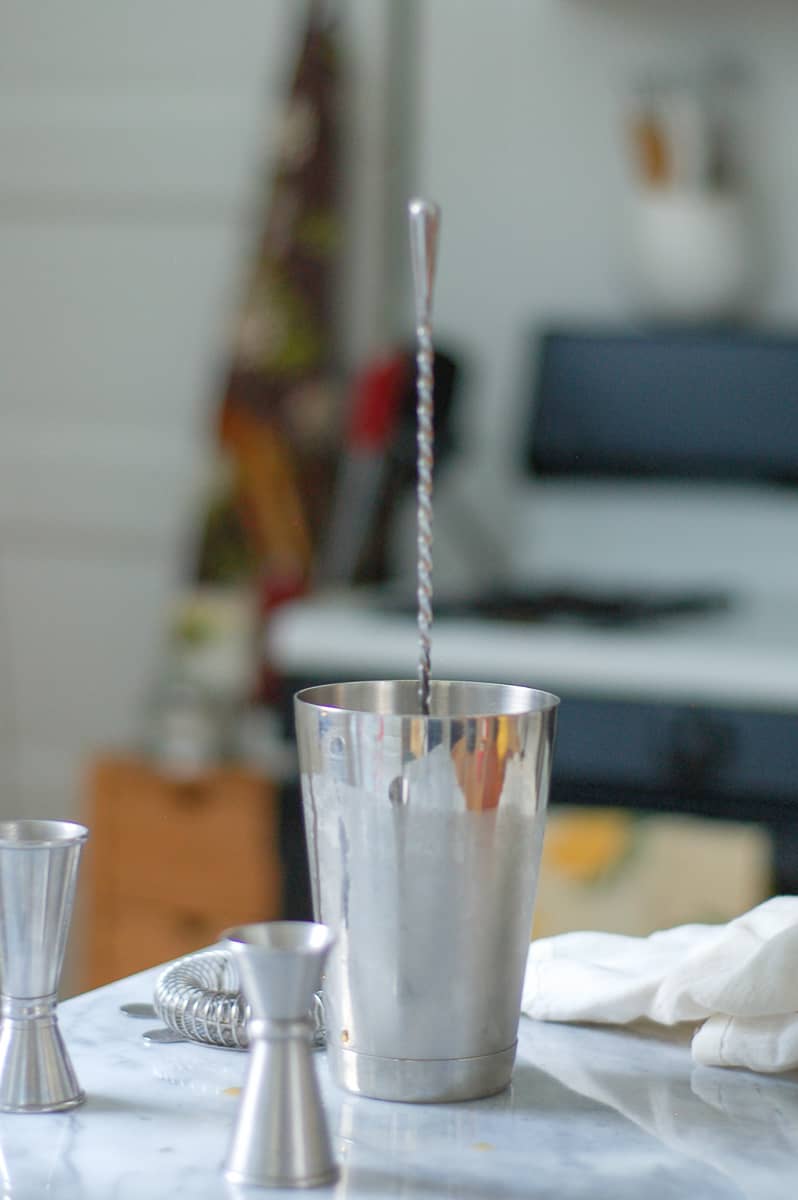 In the Bitter Giuseppe, the Cynar's bitterness is tempered by sweet vermouth, a little bit of lemon juice and a few dashes of orange bitters (which, despite their name, are not actually bitter at all).
It's a drink that originated at one of my favorite Chicago cocktail bars, The Violet Hour, and like most of what they concoct, it's the sort of cocktail I like to sip and linger over.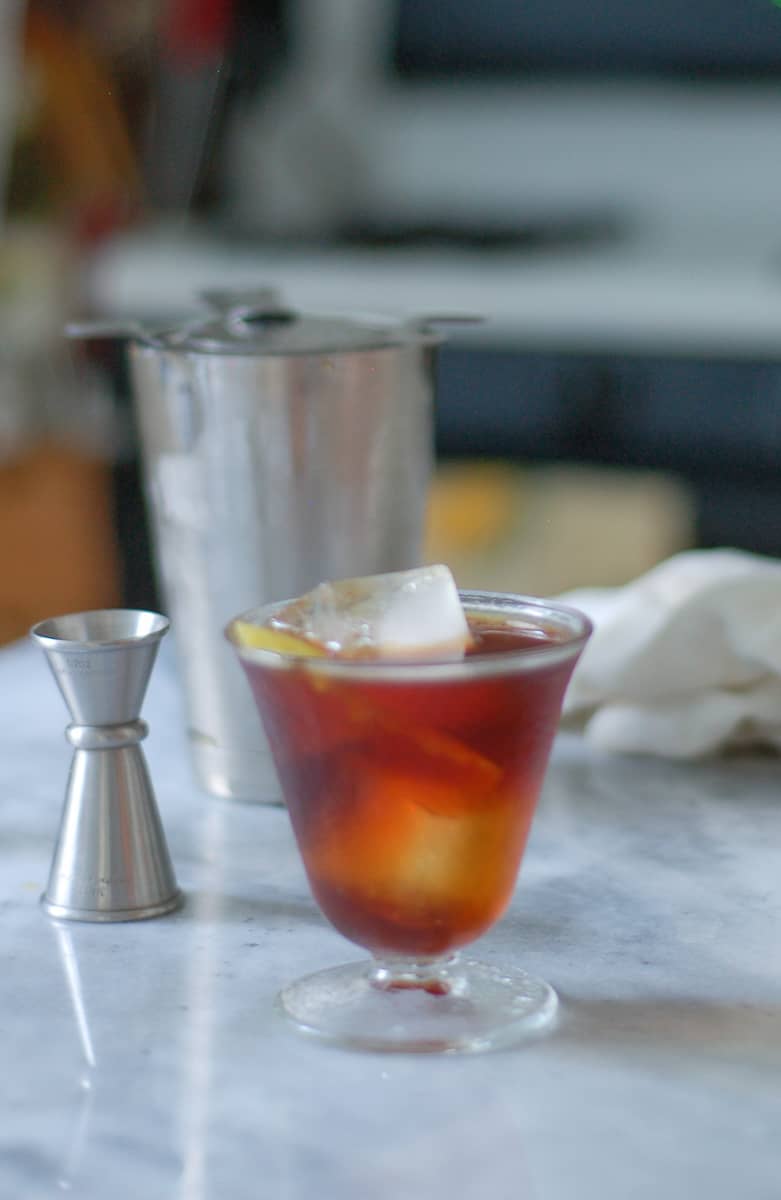 This is a drink that I think makes a lovely aperitif, and it's become a regular part of my cocktail rotation.
If you like complex bitter flavors, you should give it a try. It might become a regular one for you.
(P.S. Looking for something else to do with that bottle of Cynar? Try The Popinjay.)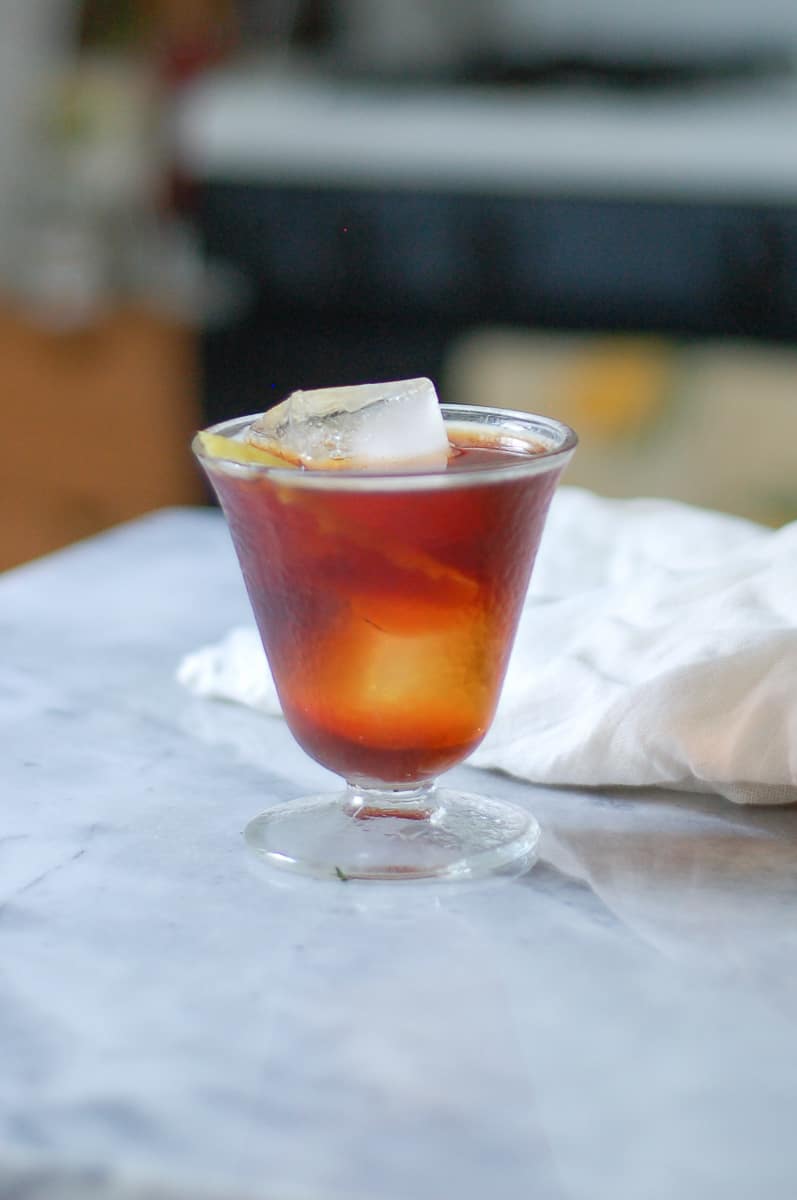 Yield: 1 cocktail
Bitter Giuseppe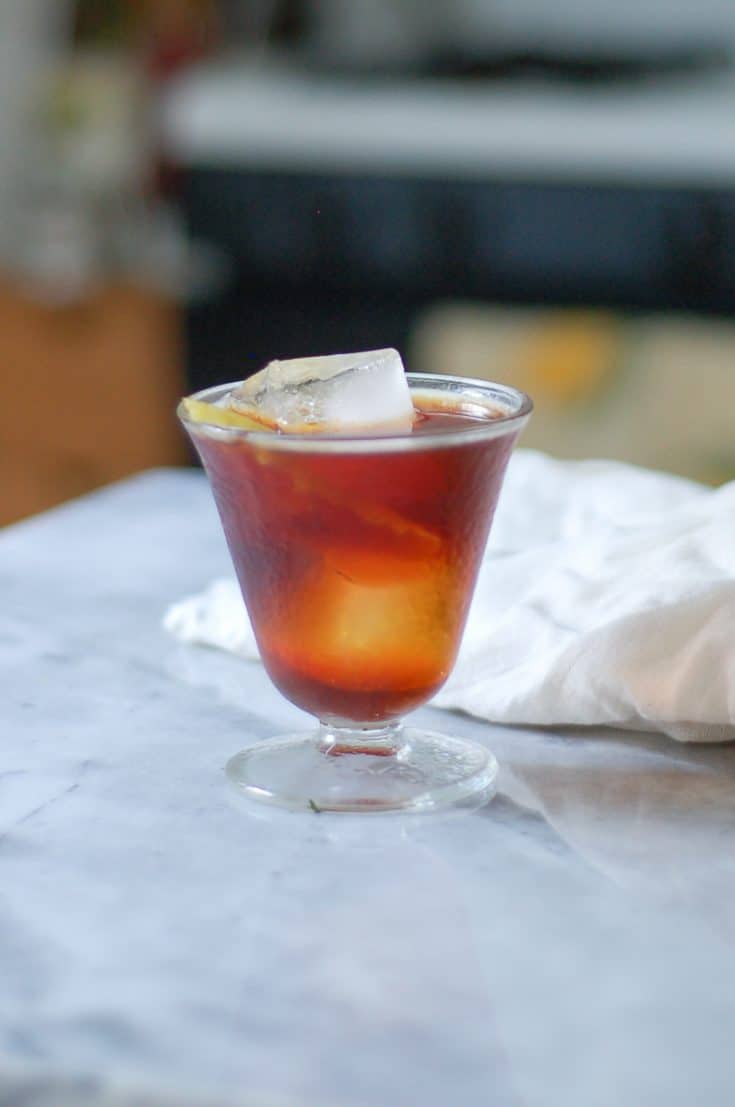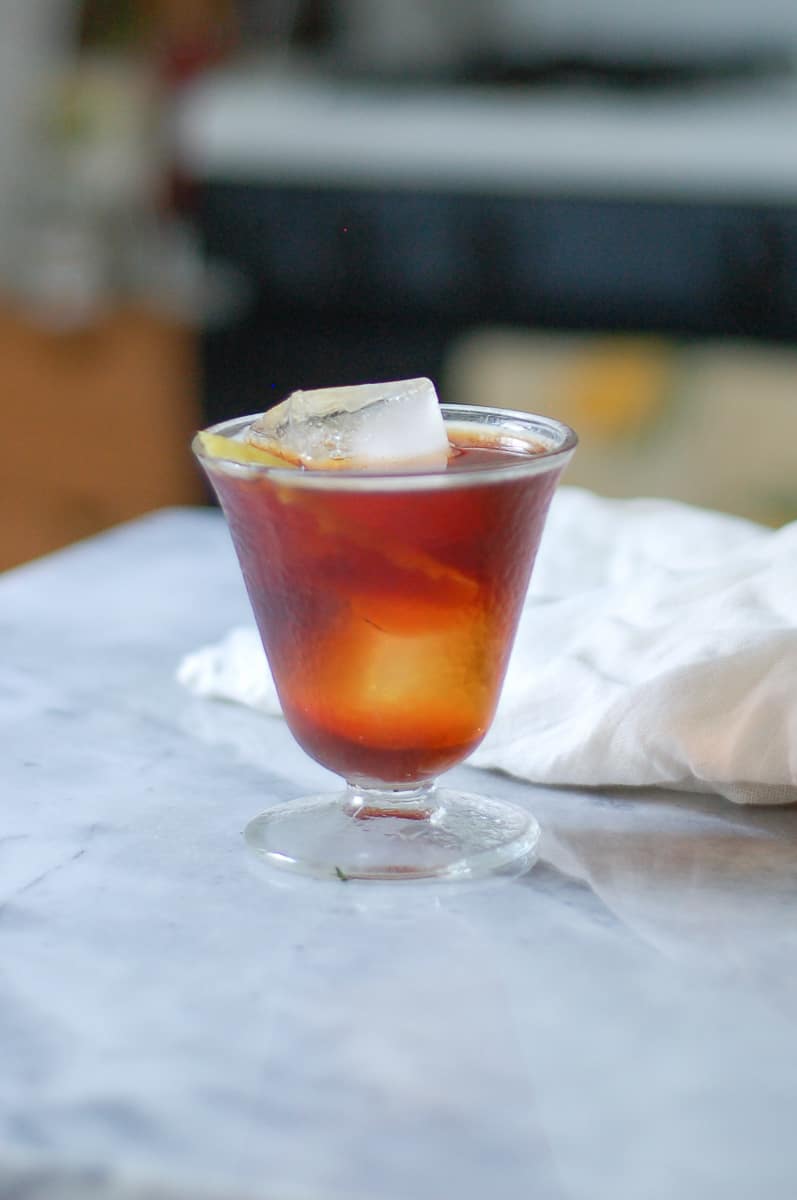 This low-alcohol cocktail was originally developed by Stephen Cole at Chicago's Violet Hour. It is on the bitter side of the spectrum, but it's not an exceptionally bitter drink. It's herbaceous and complex. The bitter Cynar gets held in check by the sweetness from the vermouth and the sour from the lemon juice. Sanders calls for Carpano Antica sweet vermouth, but lately I've been making it with Cocchi Vermouth di Torino. I think Vya sweet vermouth would also be lovely here. For the orange bitters, I recommend Regan's Orange Bitters No. 6 or Angostura Orange Bitters over Fee Brothers (if you have some other less common orange bitters you like, feel free to use those).
Ingredients
2 ounces Cynar
1 ounce sweet vermouth
1/4 ounce freshly squeezed lemon juice
6 dashes orange bitters
Instructions
Chill an Old Fashioned glass in the freezer.
In an ice-filled mixing glass or mixing tin add the Cynar, sweet vermouth, lemon juice, and orange bitters. Stir until cold.
Remove the glass from the freezer and fill with ice. Strain the cocktail into the glass. Garnish with a piece of lemon peel.
Recommended Products
As an Amazon Associate and member of other affiliate programs, I earn from qualifying purchases.
Nutrition Information:
Yield:
1
Serving Size:
1
Amount Per Serving:
Calories:

128
Total Fat:

0g
Saturated Fat:

0g
Trans Fat:

0g
Unsaturated Fat:

0g
Cholesterol:

0mg
Sodium:

5mg
Carbohydrates:

7g
Fiber:

0g
Sugar:

5g
Protein:

0g