FYI: If you buy something through a link in our posts we may get a small share of the sale.
As we get closer to our closing date on our condo and our subsequent move, I find myself returning again and again to my reliable quick meal repertoire.
I have begun to pack up the kitchen. Some of it is easy to set aside for a while.
The waffle maker, the cookie cutters, the cake rings, the chinois, the Bundt pans, the brioche molds, the rectangular tart pan, the coffee urn, the ramekins, the pots de creme jars, and about two-thirds of the barware have all gone into boxes.
And despite my affection for those things, I have yet to find myself reaching for them in my ordinary day-to-day routine.
But those are special occasion kinds of equipment.
They are not the skillets and saucepans and spatulas and mixing bowls and knives and cutting boards that I seem to dirty and wash for nearly every meal.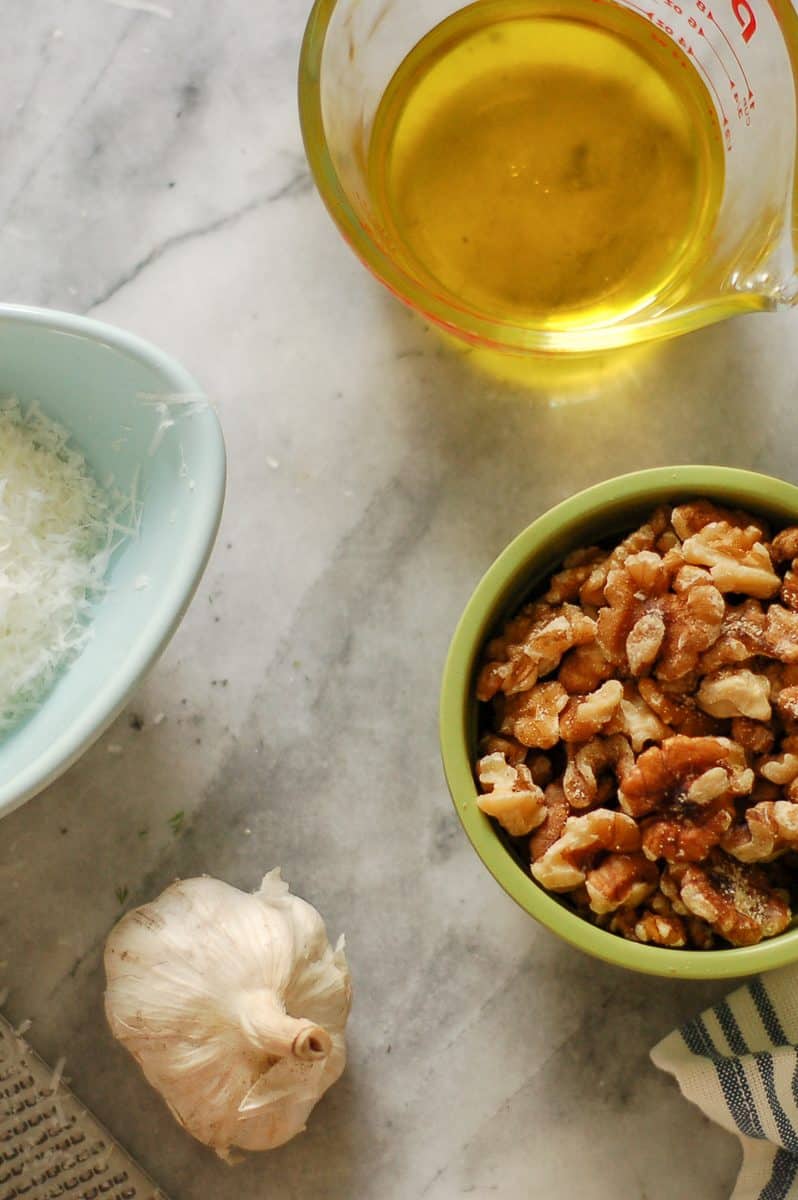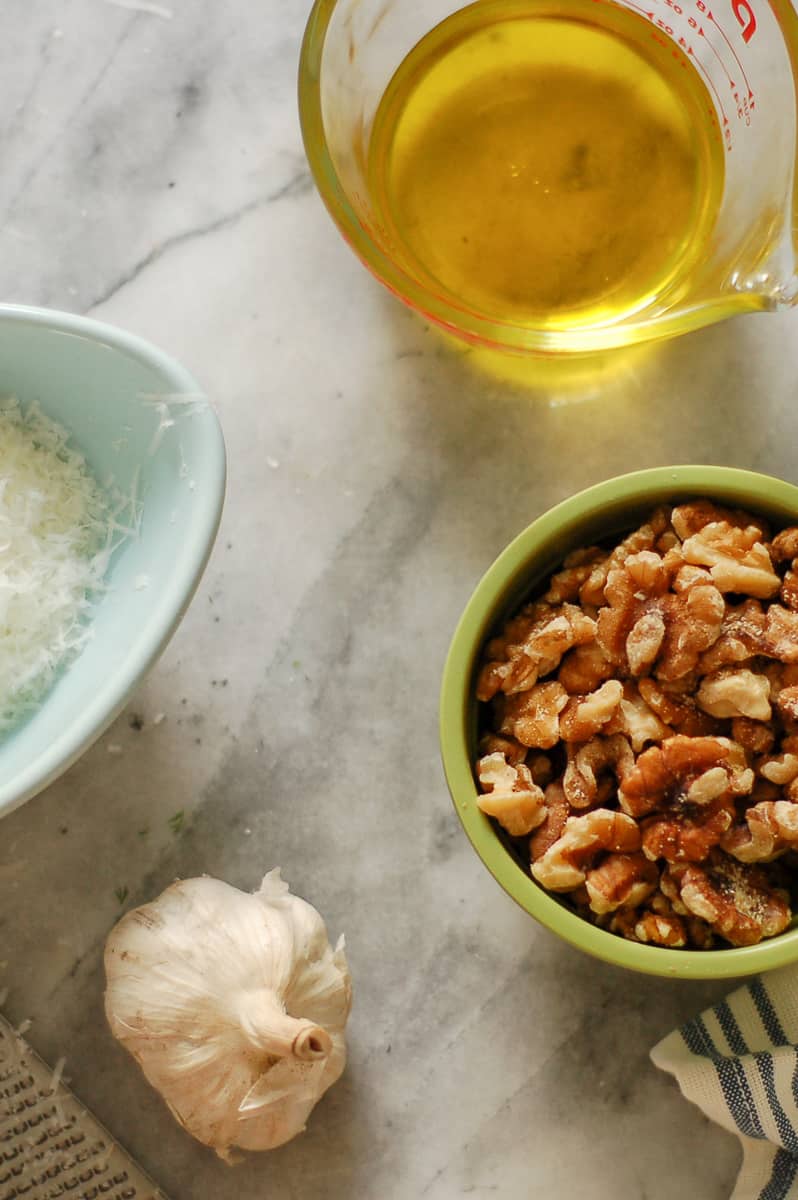 I've had to prioritize as I've tried to pack a box or two each day while keeping them liftable and the apartment livable (and showable…anyone in Chicago looking for a two bedroom apartment in Andersonville available November 1?).
I debated over the pressure cooker and decided to pack it.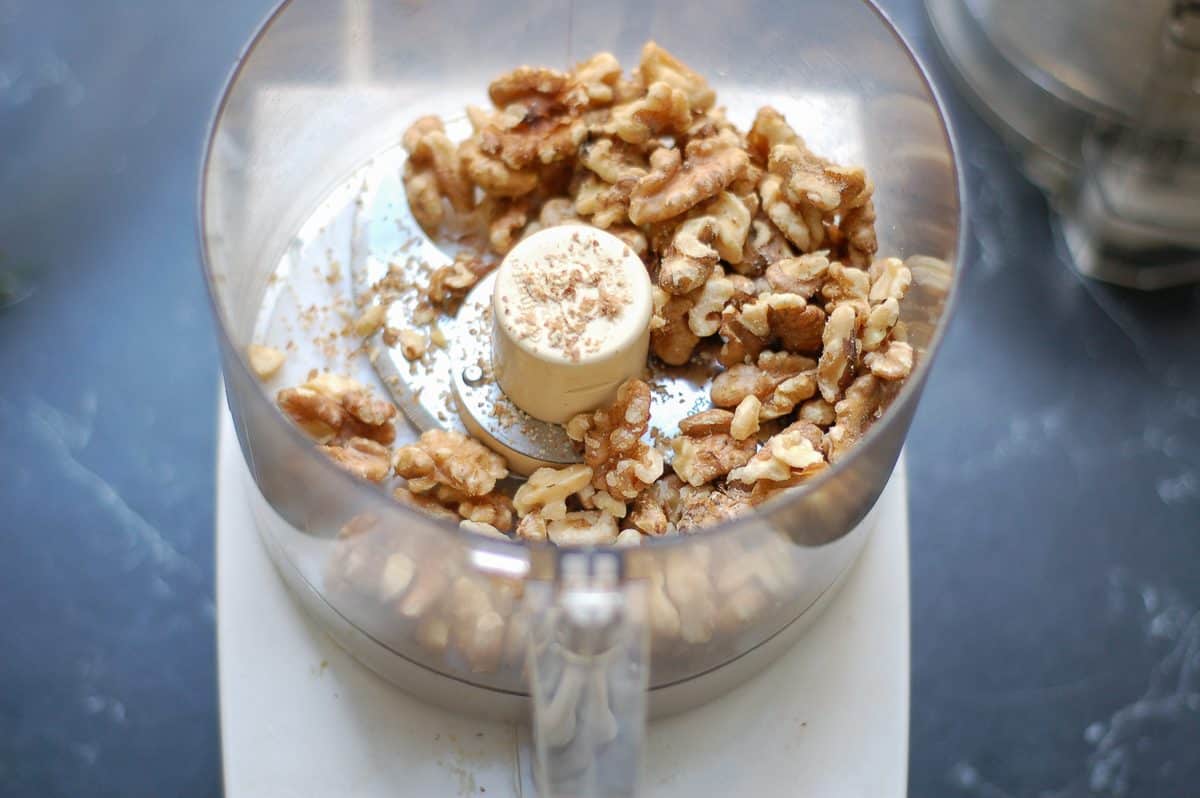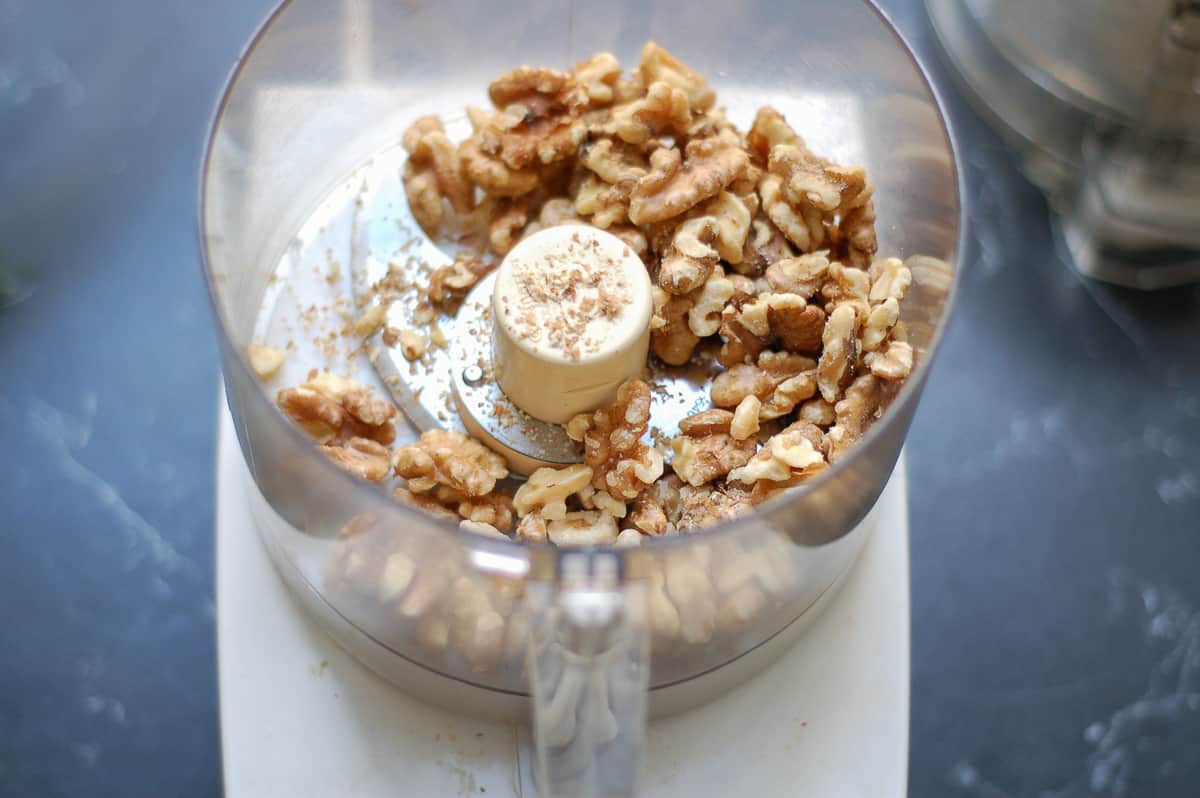 When it came to the food processor, I decided to keep it out a while longer.
A big reason for needing access to the food processor was this pesto.
When most people think of pesto, they usually think basil. And there's nothing wrong with that. I have made and eaten plenty of basil pesto and will undoubtedly continue to do so.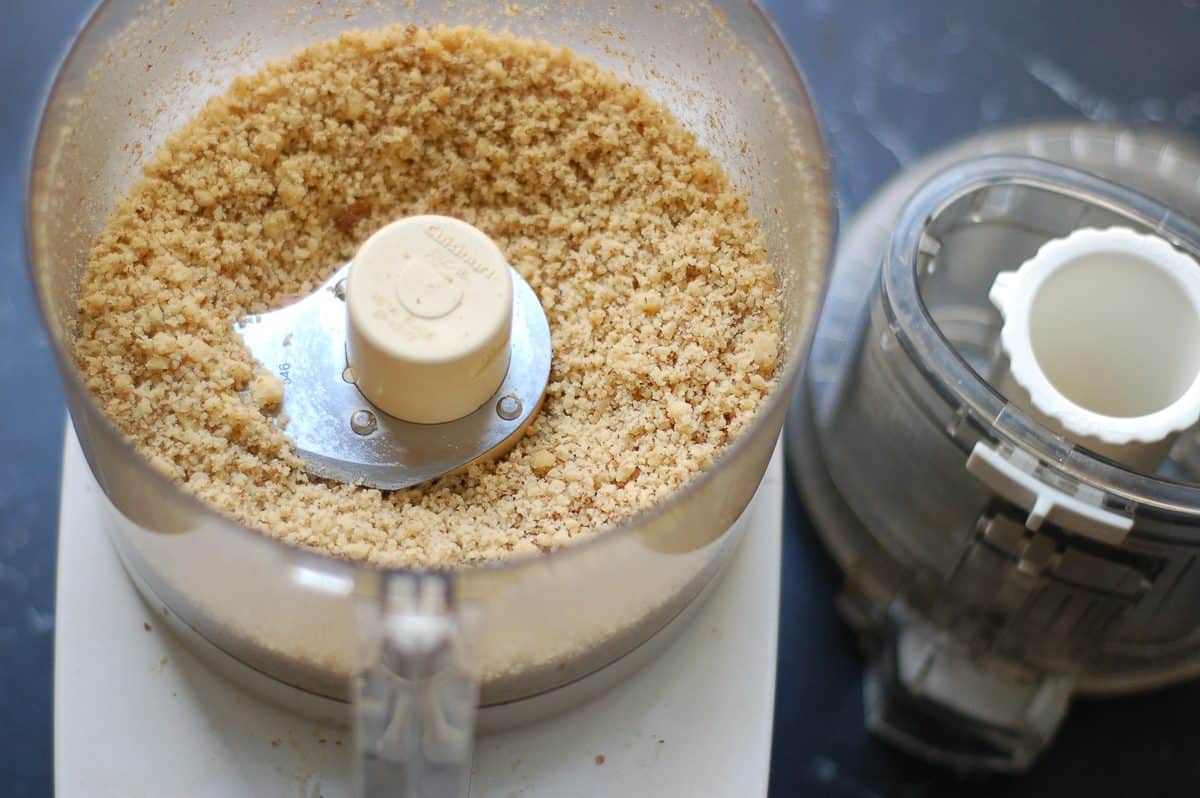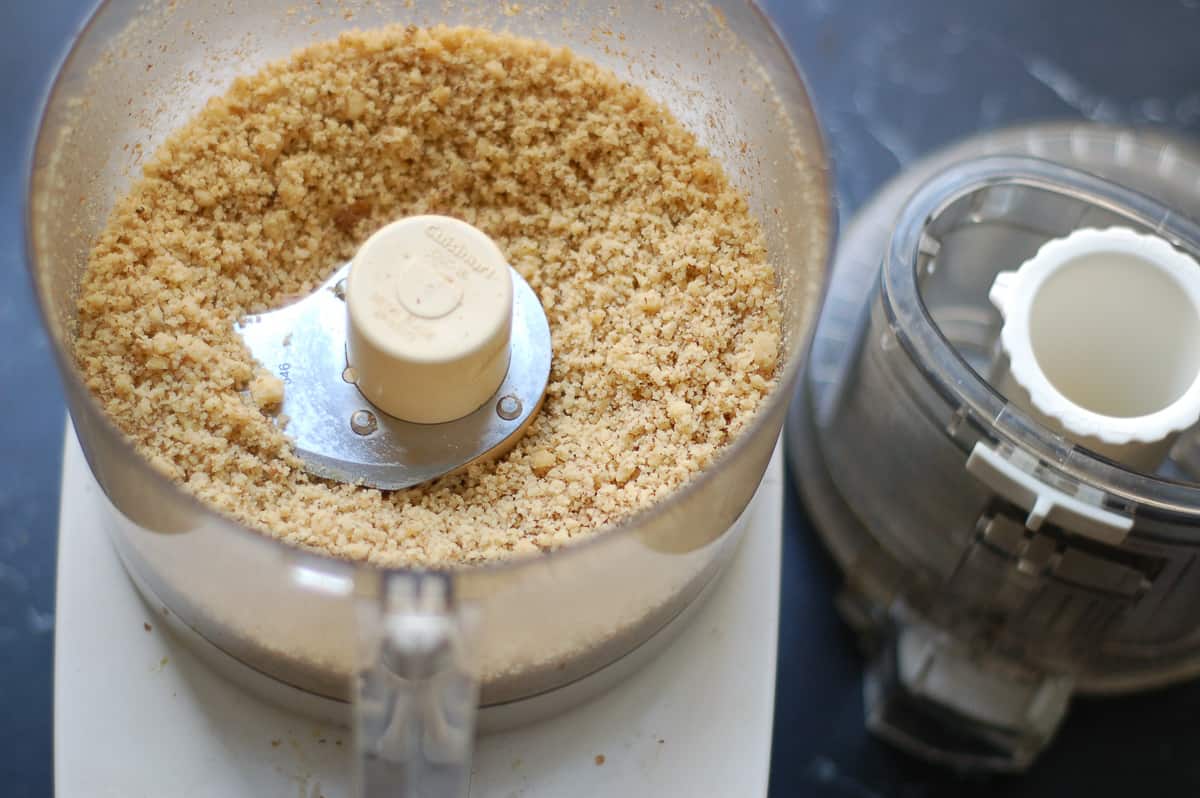 But plenty of other herbs can shine when crushed and mixed with nuts and cheese and olive oil. Lately, I've been enamored with a pesto made with dill and flat leaf parsley.
It tastes incredibly bright and green. All that herbaceousness is tempered with toasted walnuts, a smattering of pecorino romano, and a healthy drizzle of extra virgin olive oil.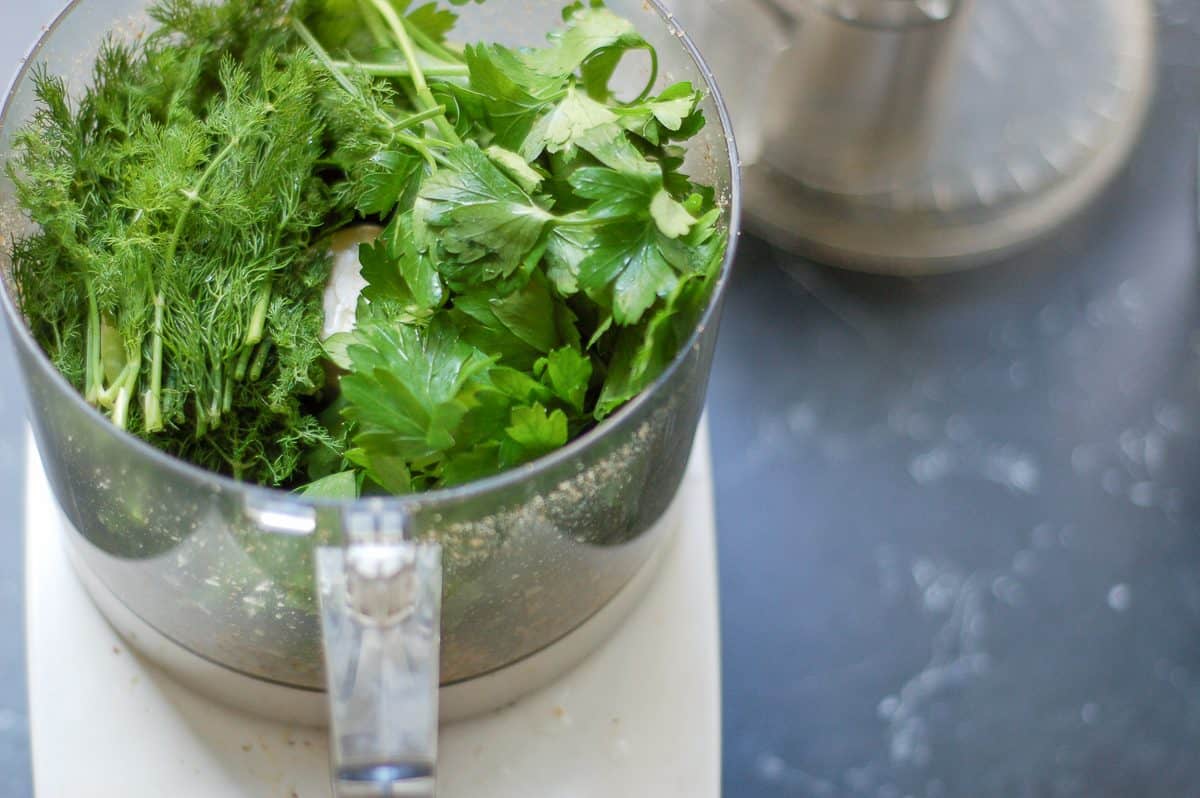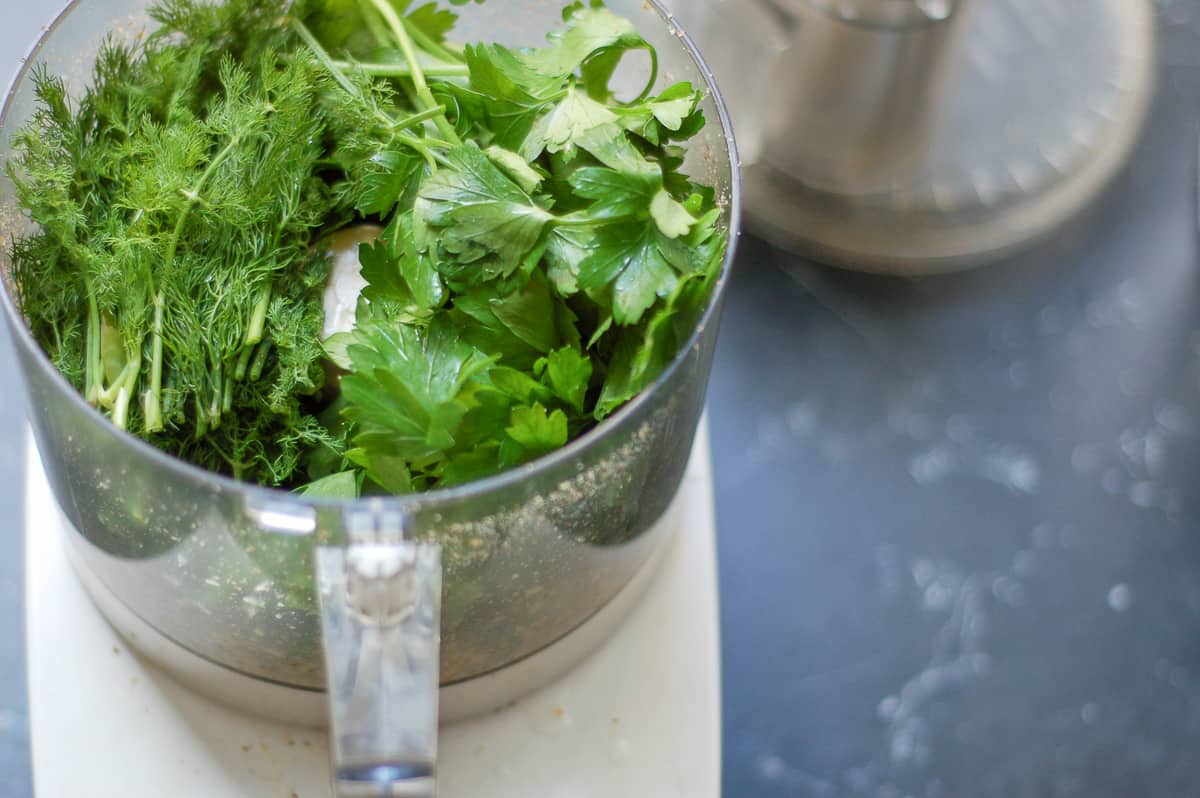 I've been slathering this stuff on usual suspects like pasta, but I've also been tossing roasted potatoes in it, topping frittatas with it, and spreading it on toast.
It would be a great sauce for fish or seafood or spread for a tomato sandwich.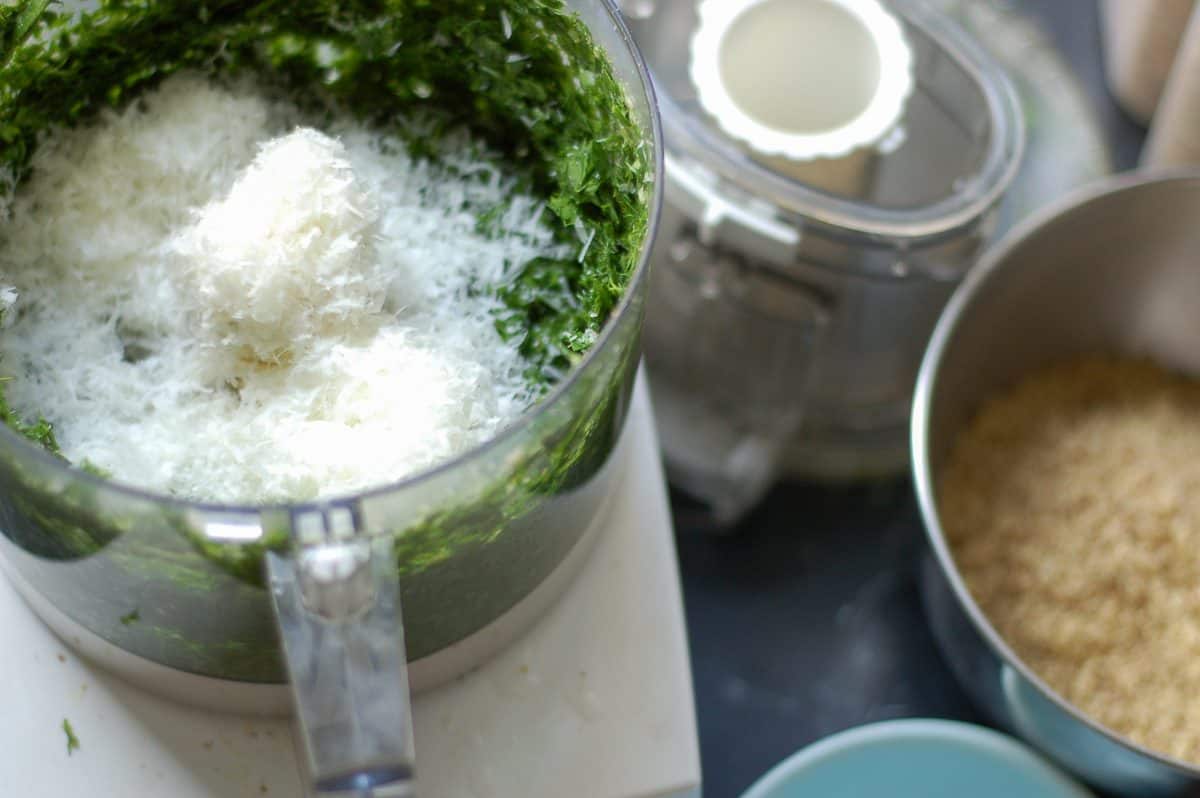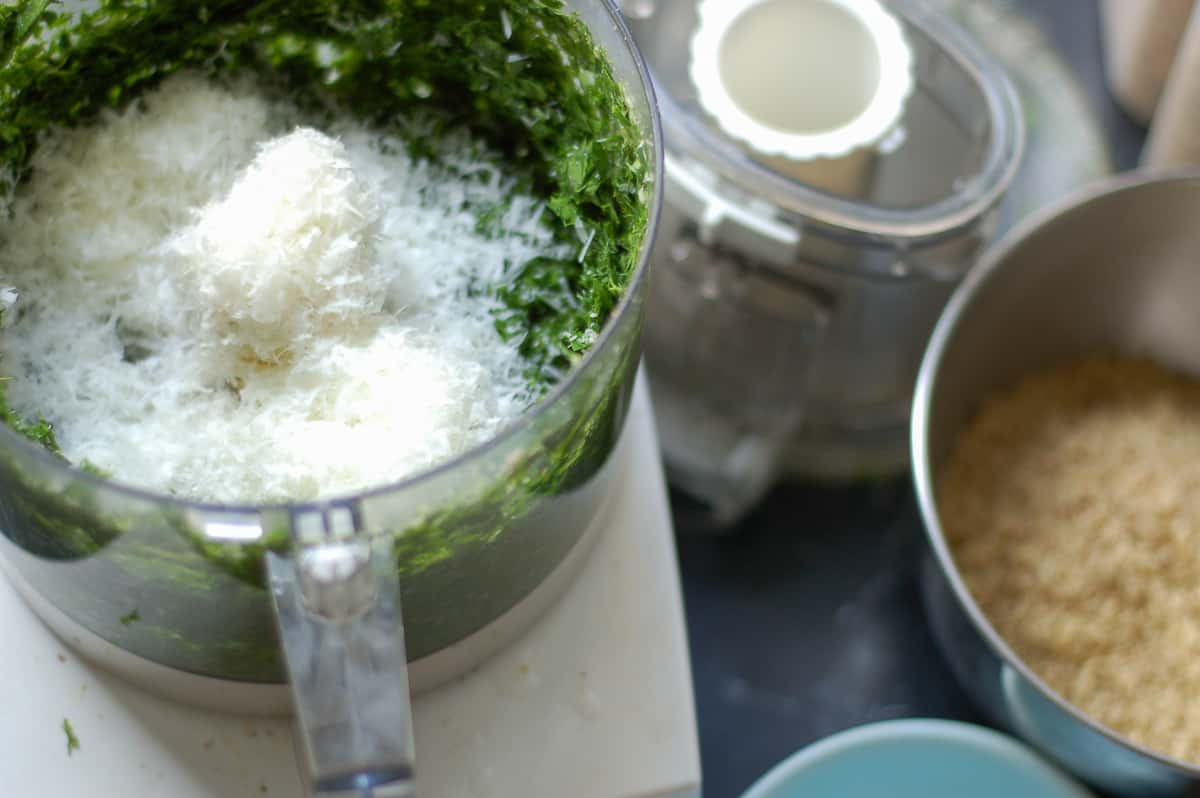 I'm also convinced it would, with the addition of some tomatoes and perhaps some cucumbers, make a great topping for quinoa cakes.
It would go nicely with hummus and falafel and pita bread.
It's surprisingly versatile.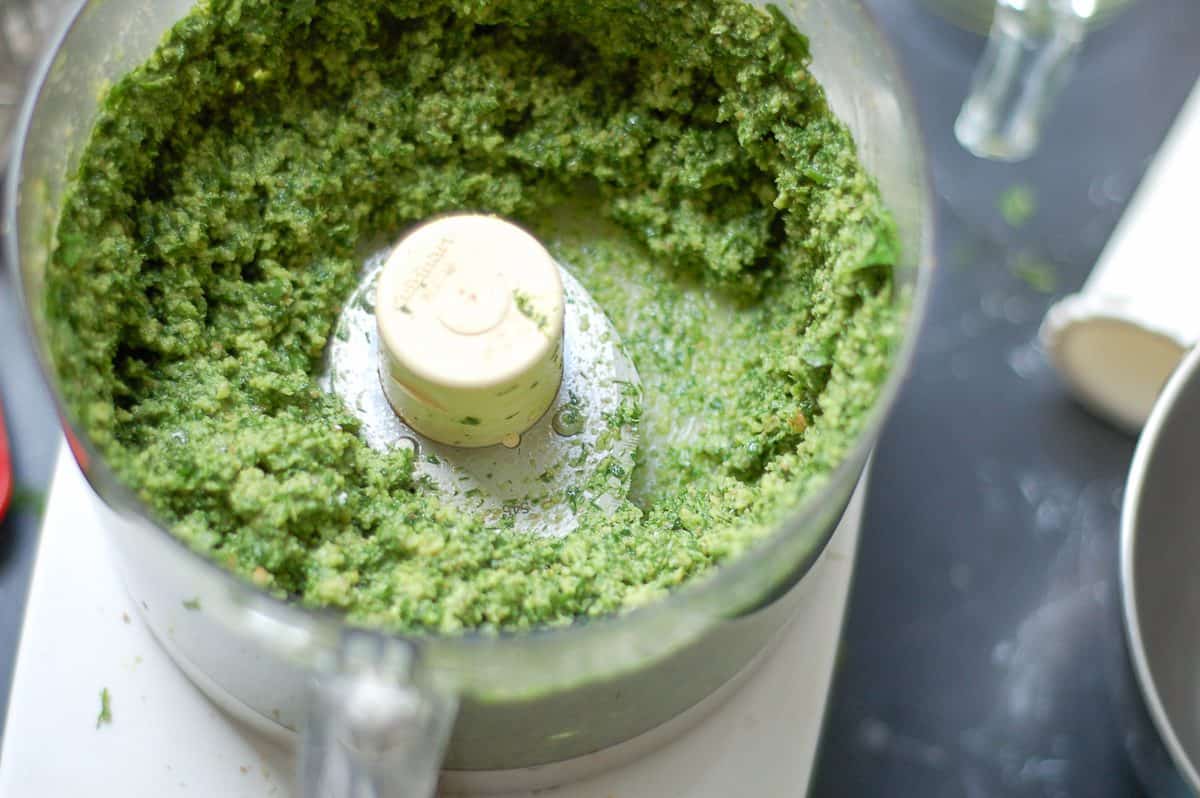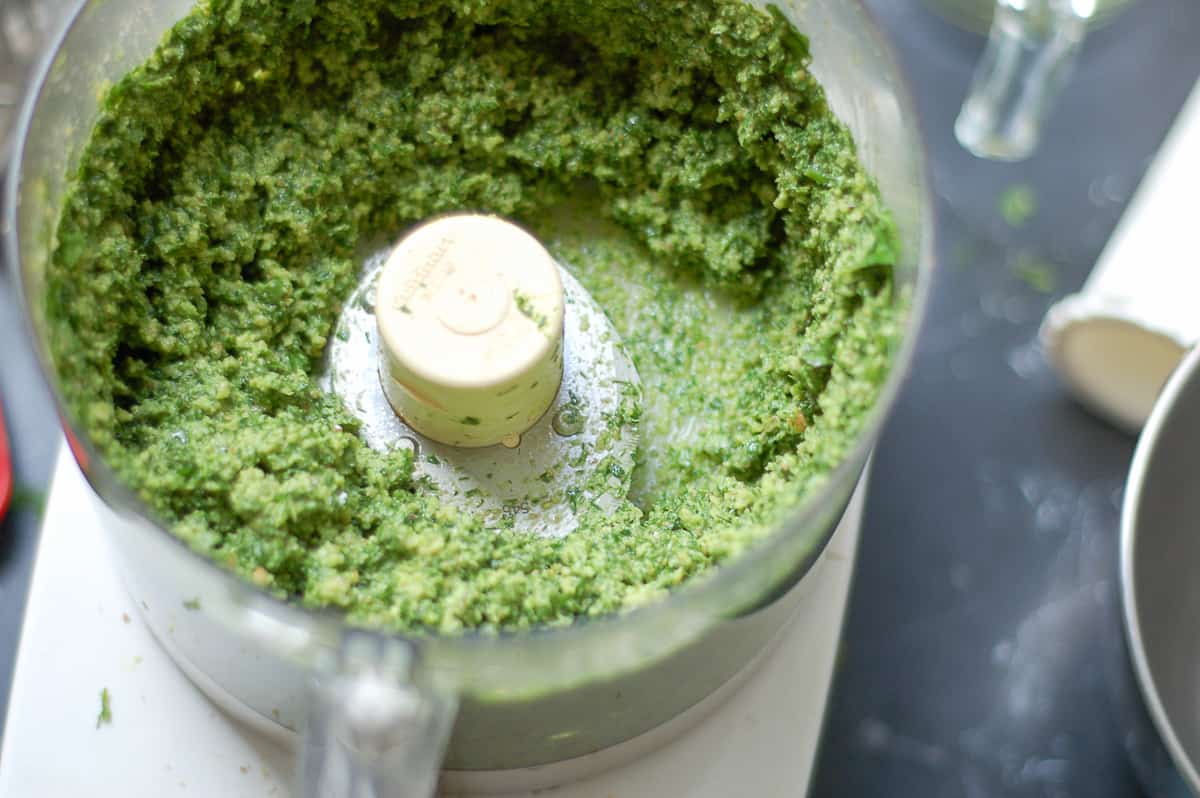 It comes together in minutes and keeps for a couple of weeks.
I've been keeping a jar of this around in the refrigerator so that I have an easy solution to the question of how to get some kind of fresh and delicious meal together when I'm more concerned keeping the kitchen easy to clean before a potential tenant comes over than I am in spending a leisurely hour puttering around the stove.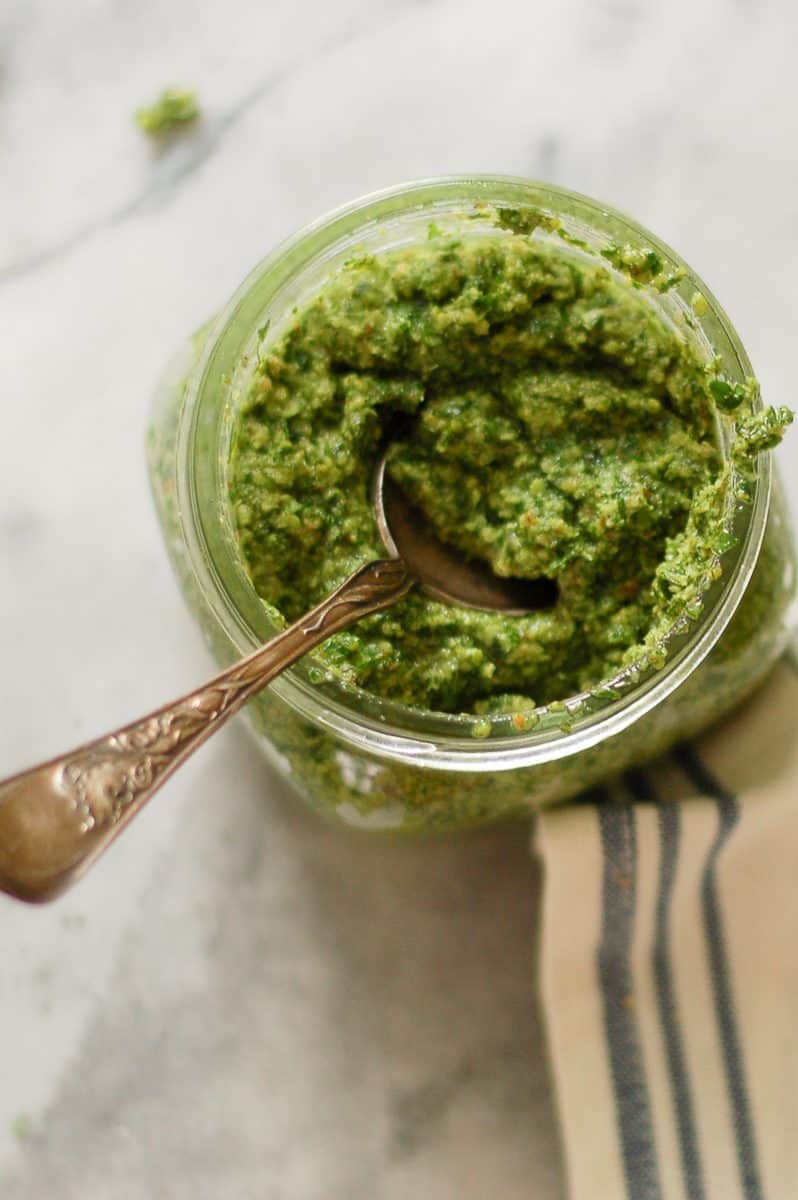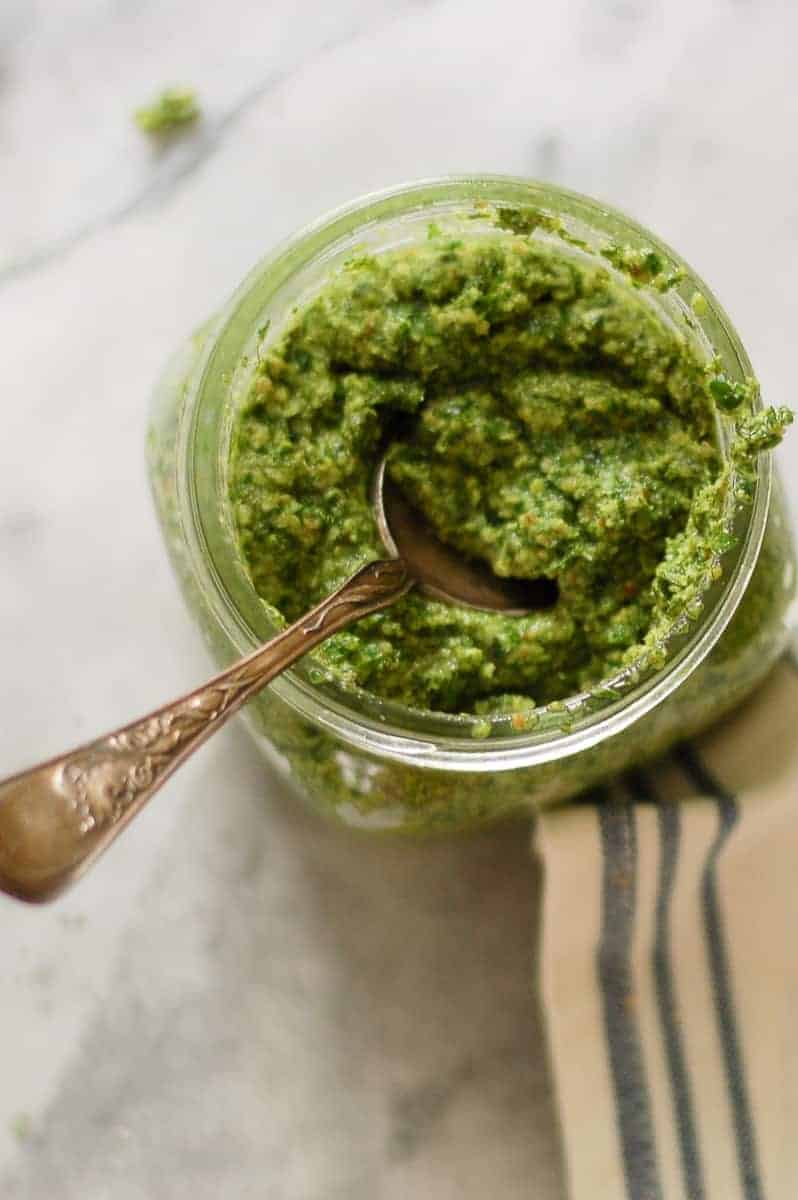 Maybe now that I have another batch of it, I can pack that food processor tomorrow.