I may earn from purchases through links in this post.
Hummus is such a simple mix of ingredients. When stripped down to the essentials, it's really just chickpeas, tahini, lemon juice, and garlic.
The word "hummus" means "chickpeas" in Arabic. And people have been swiping bread through similar versions of this mixture for centuries.
Because when it works, it works.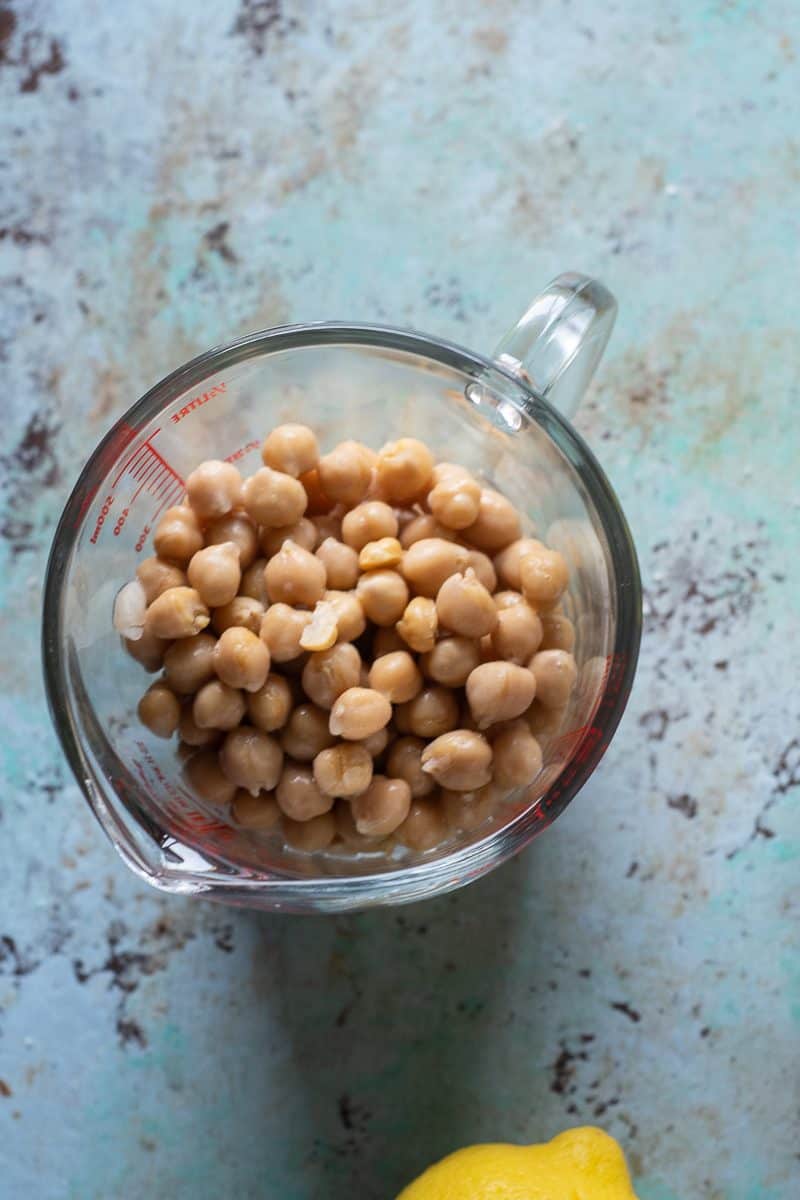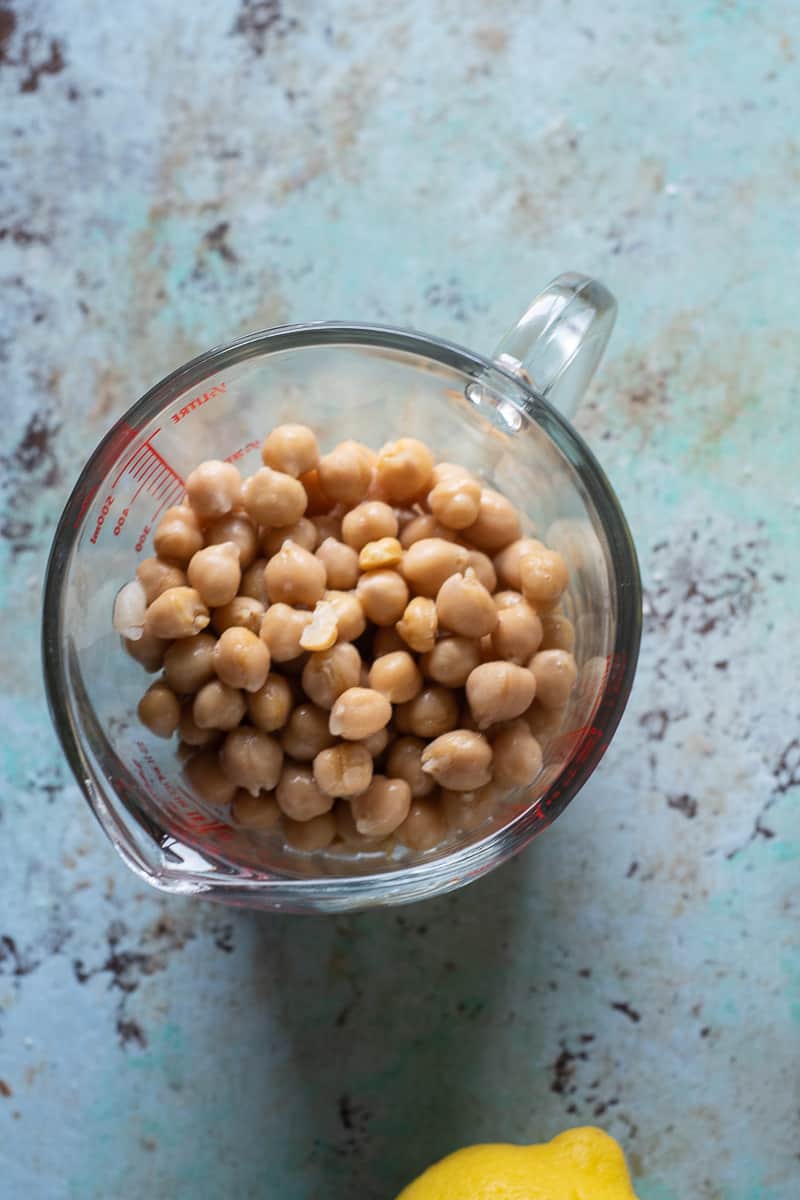 But homemade hummus can be a disappointment. It can be bland or overwhelmed by mouth-coating tahini or unpleasantly thick as spackle.
Some recipes call for starting with dried chickpeas, cooking them, and peeling each chickpea and removing its skin. And while that does, in fact, result in amazingly smooth hummus, it's too much of a pain for me to do it regularly.
This version gets delicious results and is so much easier.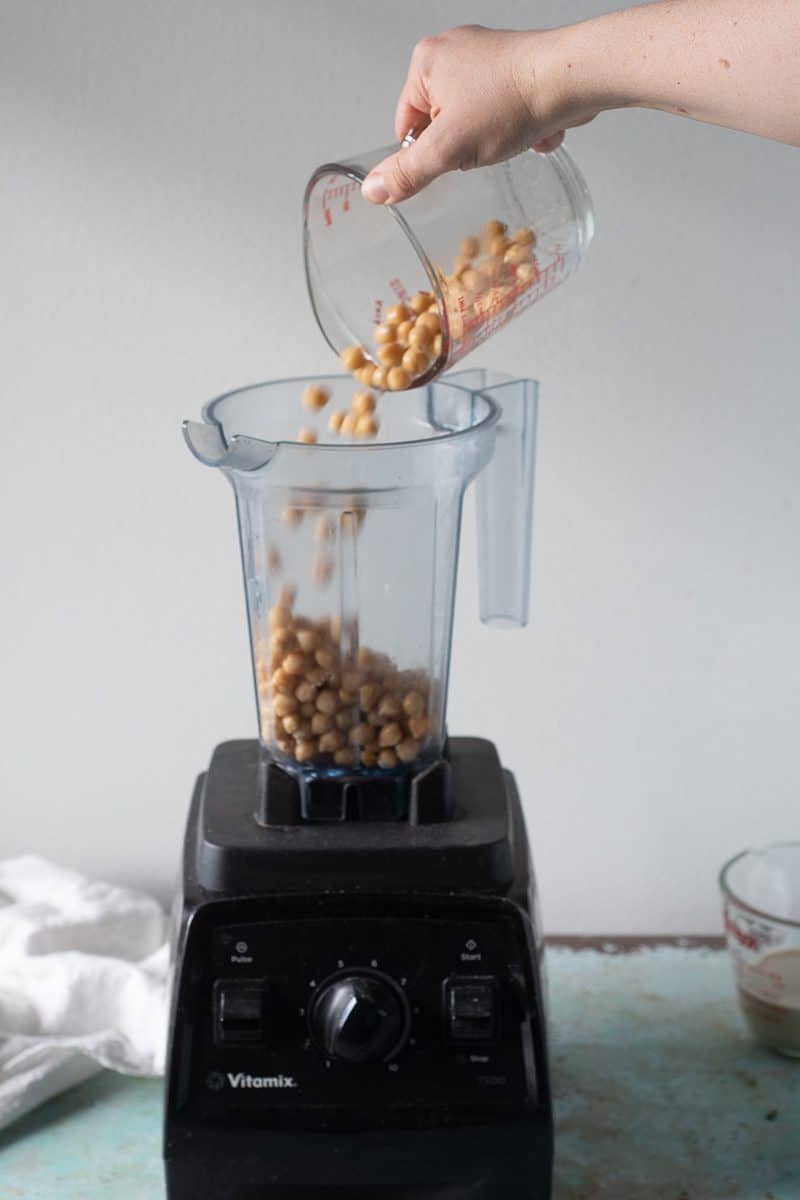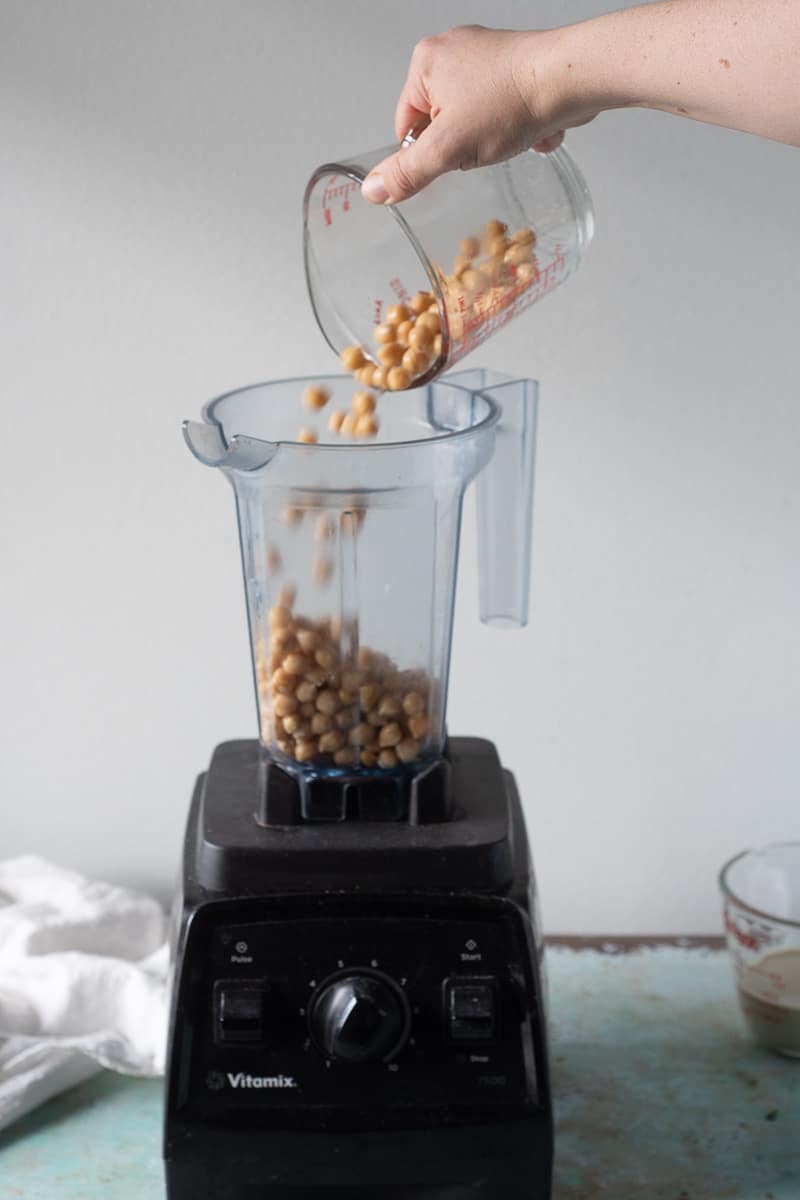 It starts, like so many recipes with drained canned chickpeas. But there's a little detour between the chickpeas and the blender.
The trick, which I learned from Melissa Clark's excellent book, Dinner, is to zap the chickpeas in the microwave for about 30 seconds so that the chickpeas are warm, which makes them blend so much more smoothly than their cold or room-temperature counterparts.
(If you don't have a microwave you could heat them with 1/4 cup of water on the stove until they are just warm to the touch.)
I like to start with room temperature or slightly warmed tahini, too, so that it doesn't chill down the chickpeas too much. If you pull your tahini out of the refrigerator about 30 minutes before you get started it should be warm enough, or you can microwave it for about 15-20 seconds just so that it gets barely warm to the touch.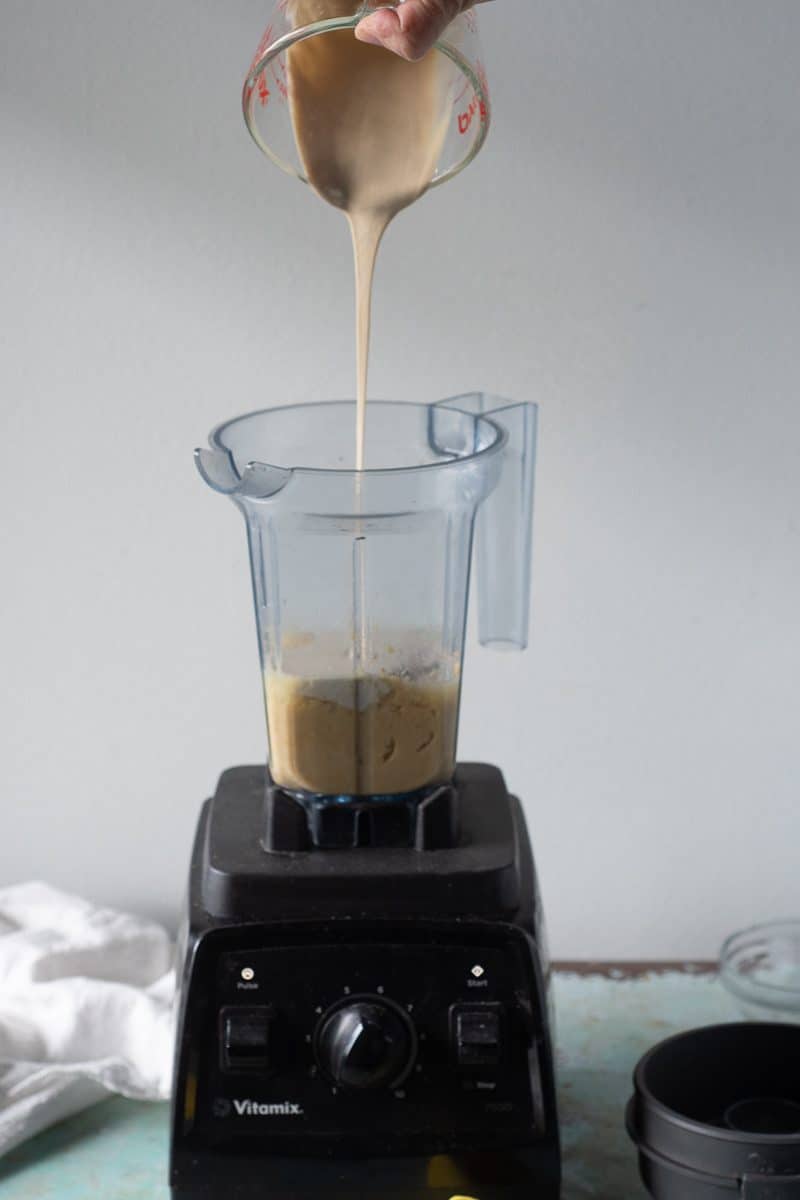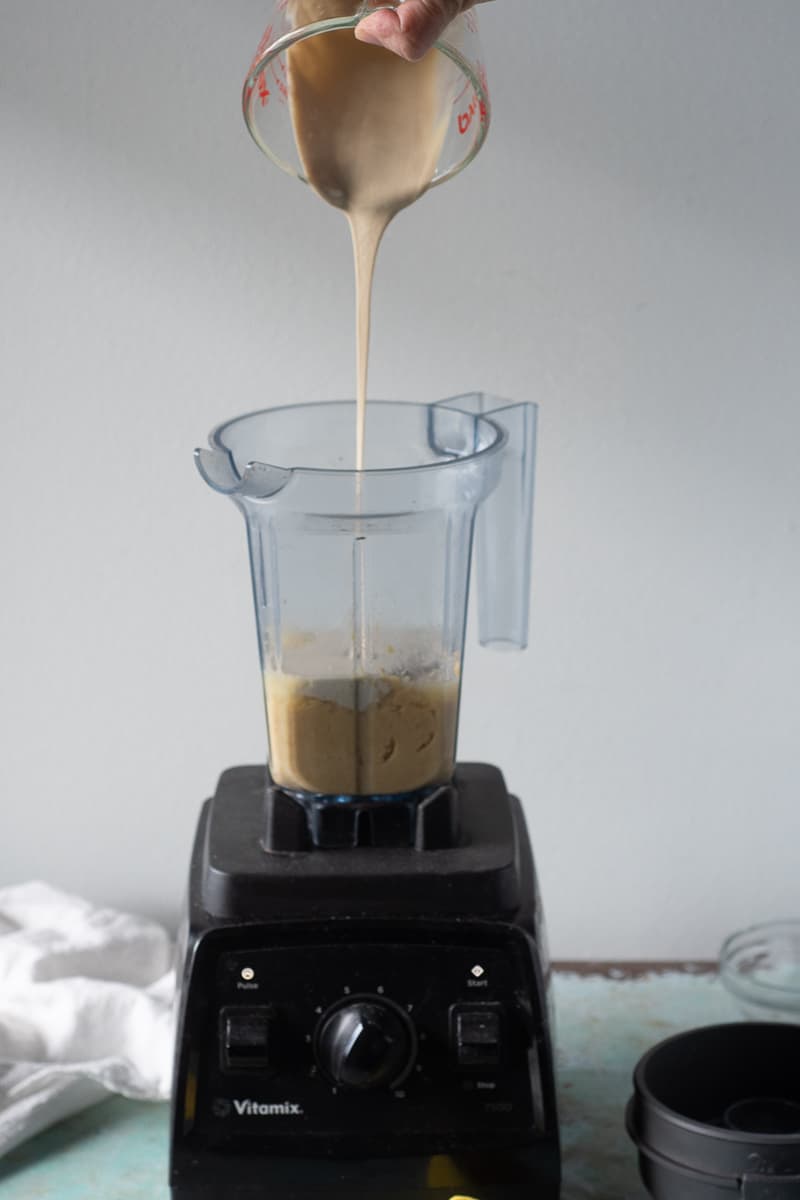 Then you have to be sure to add enough salt.
Way too many versions skimp on that. In my version, if you start with no-salt-added canned chickpeas, you add 2 full teaspoons of kosher salt (and half that if you start with canned chickpeas cooked with salt).
It's mostly traditional from there. A generous splash of lemon juice gives it some acidity. Some extra virgin olive oil gives it some richness.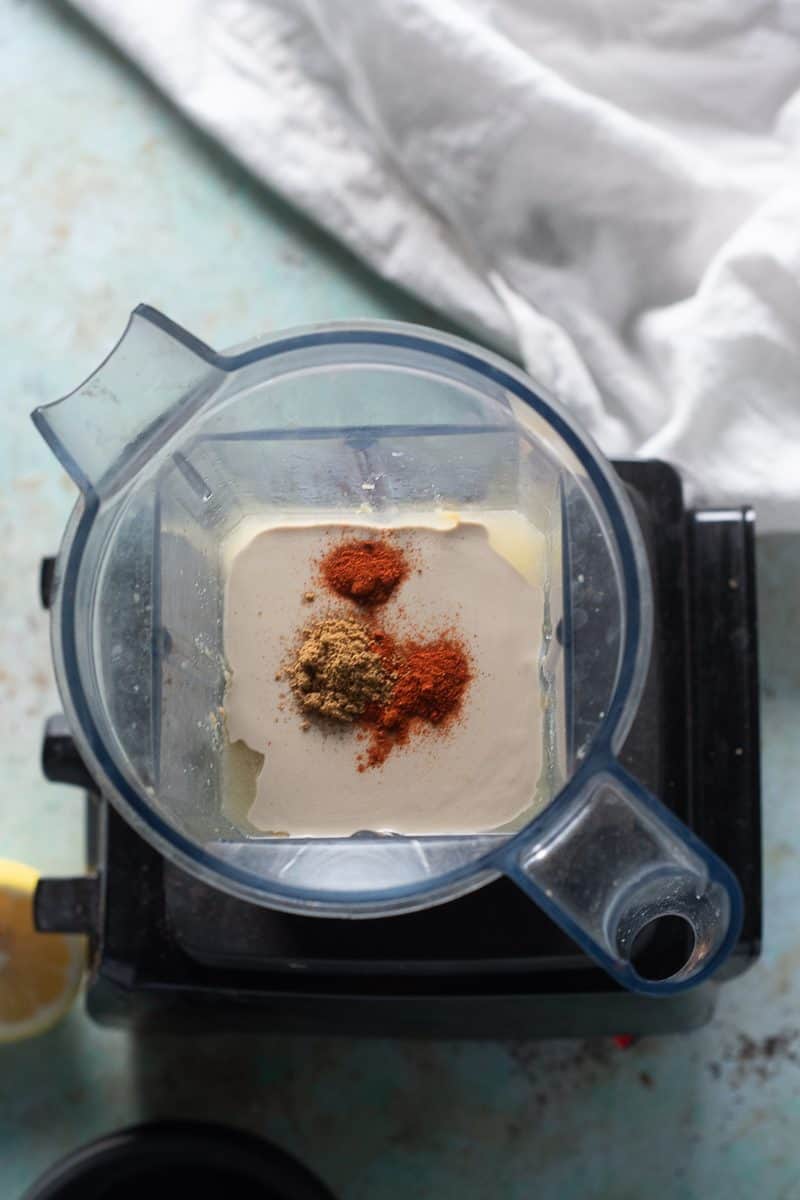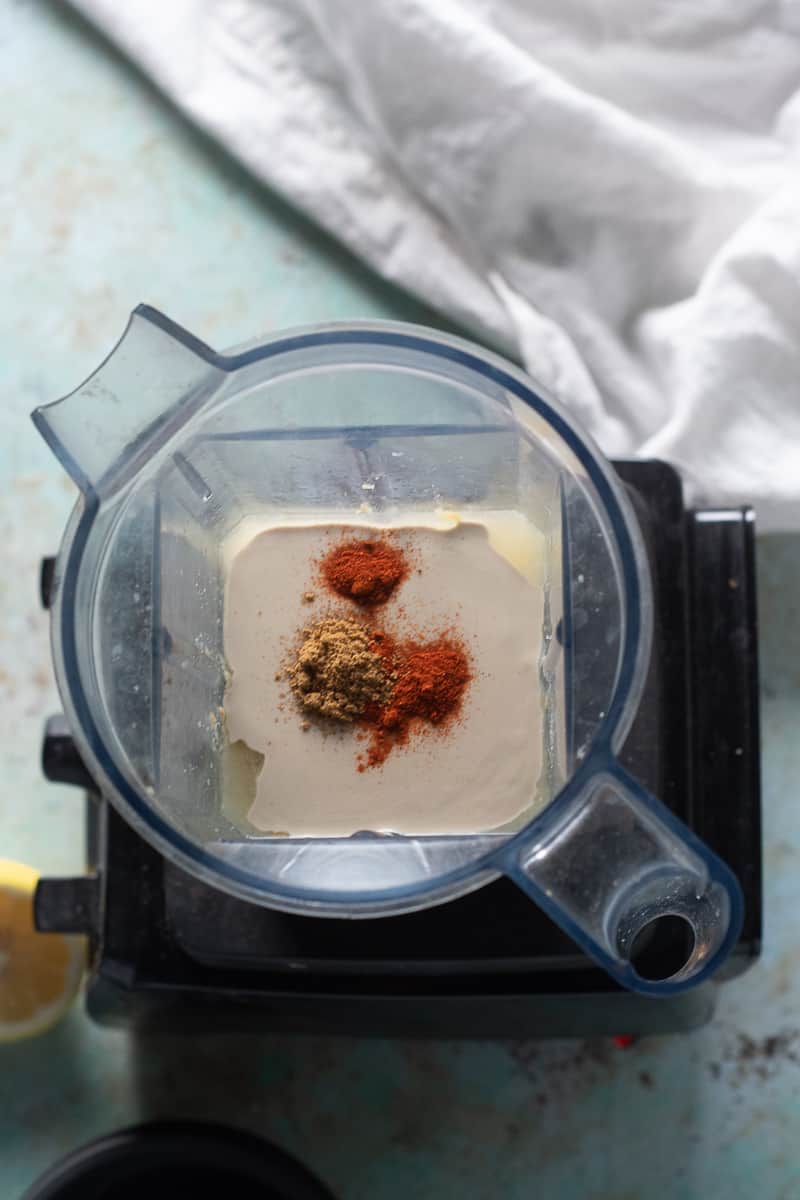 The only place I diverge, ever so slightly, from tradition (at least as I understand it), is that I like to add a pinch of smoked paprika to the mixture, along with cumin.
Basically because I think everything tastes better with smoked paprika.
The subtle hint of smokiness it brings makes everything taste just a little bit more savory, which I love.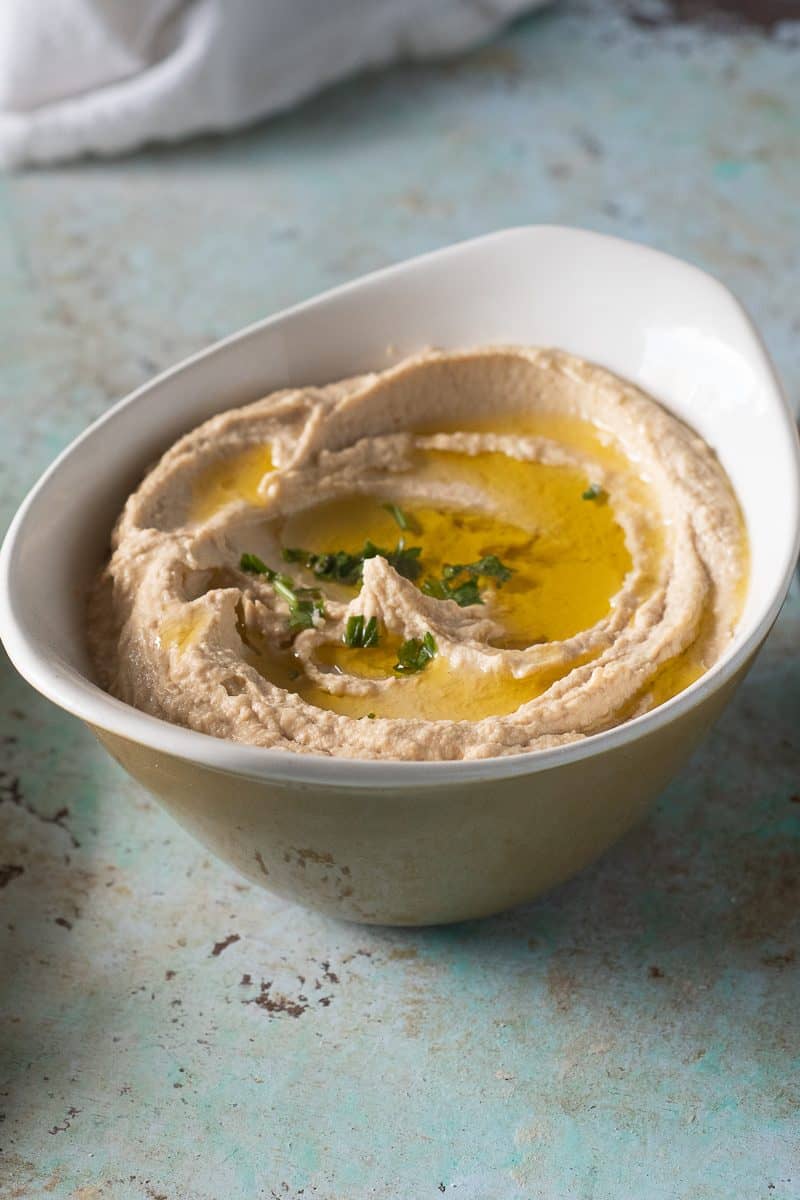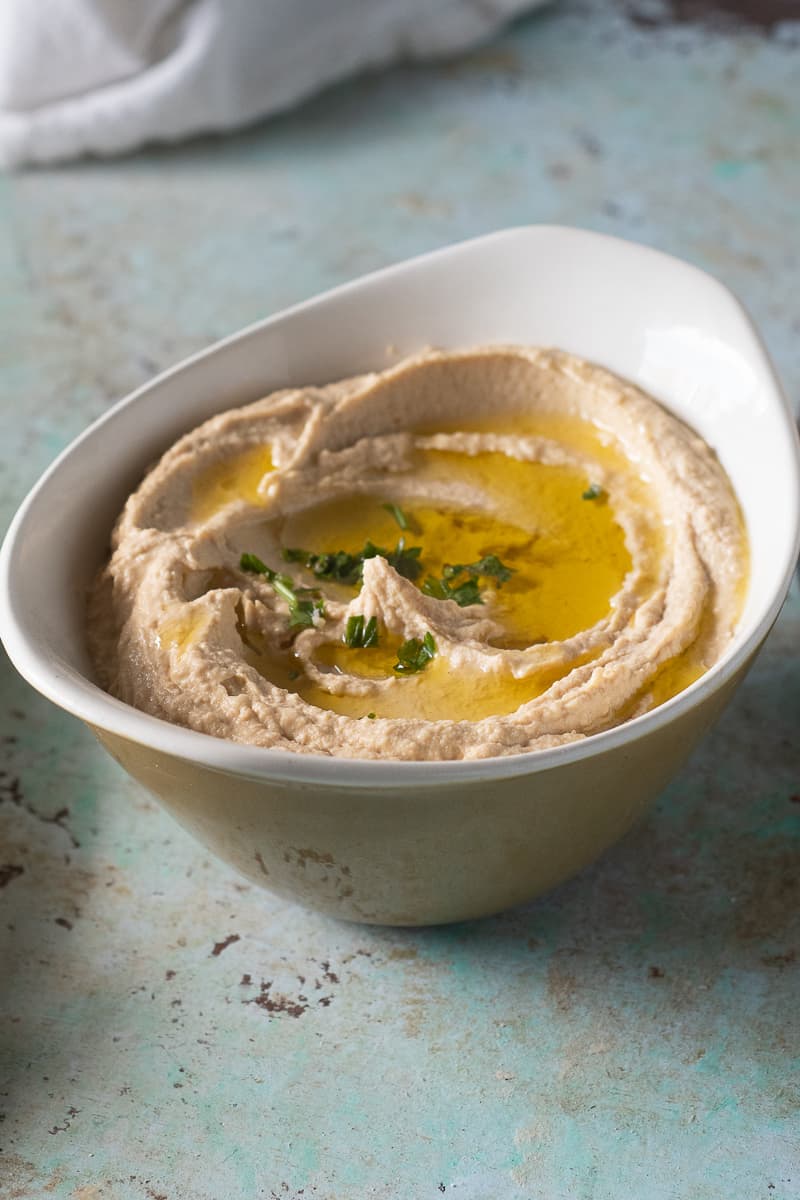 I know we've all gotten used to eating hummus out of plastic tubs straight from the fridge, but Middle Eastern restaurants pretty much always serve it at room temperature. Because the flavor and texture are just better that way.
So while you should absolutely store this in the refrigerator, pull it out and let it warm up for about a half hour before you eat it.
I like to drizzle on some more olive oil and add some fresh parsley or dill before serving this.
You can also sprinkle on some extra paprika or cumin or sumac as well. (But I love everything with sumac, like this blueberry sumac sherbet…)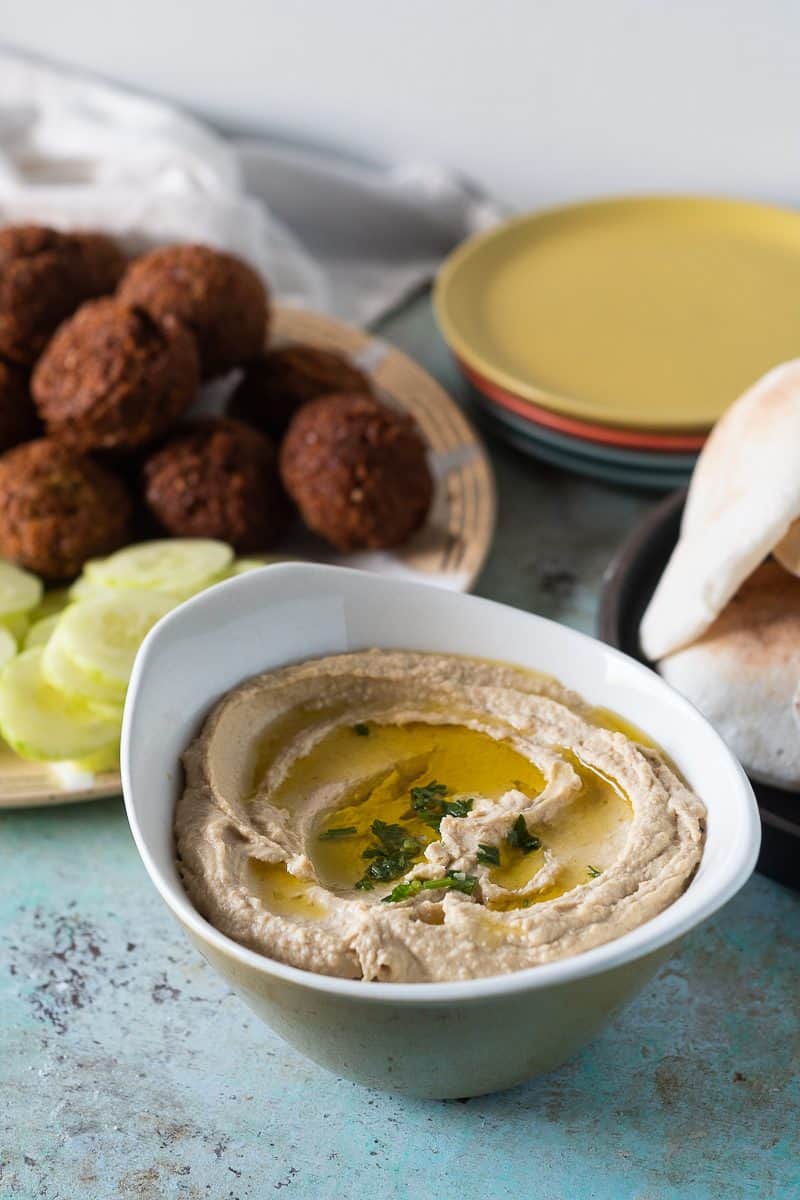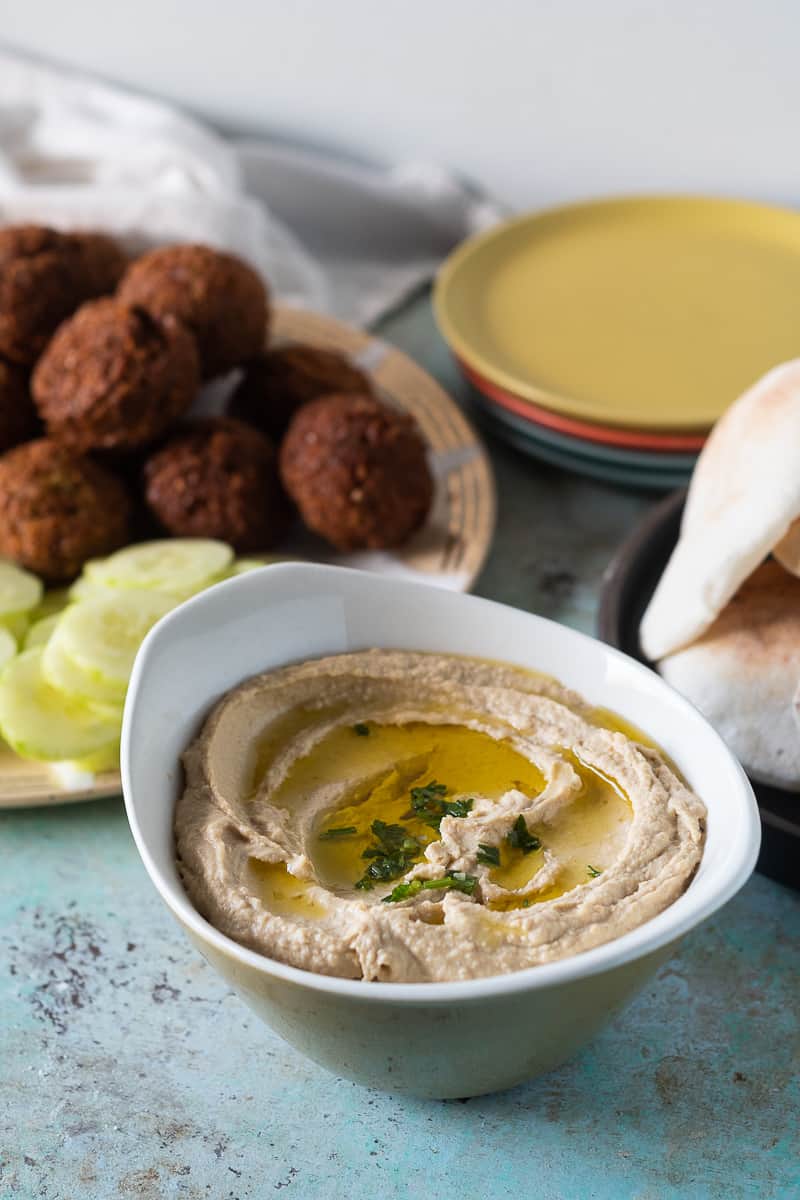 It's great with pita bread or sliced cucumbers or falafel. It also works nicely as a bed for grilled chicken.
But you probably already know what you want to eat it with.
So take five minutes and make yourself a snack!
Yield: about 2 cups
Easy Hummus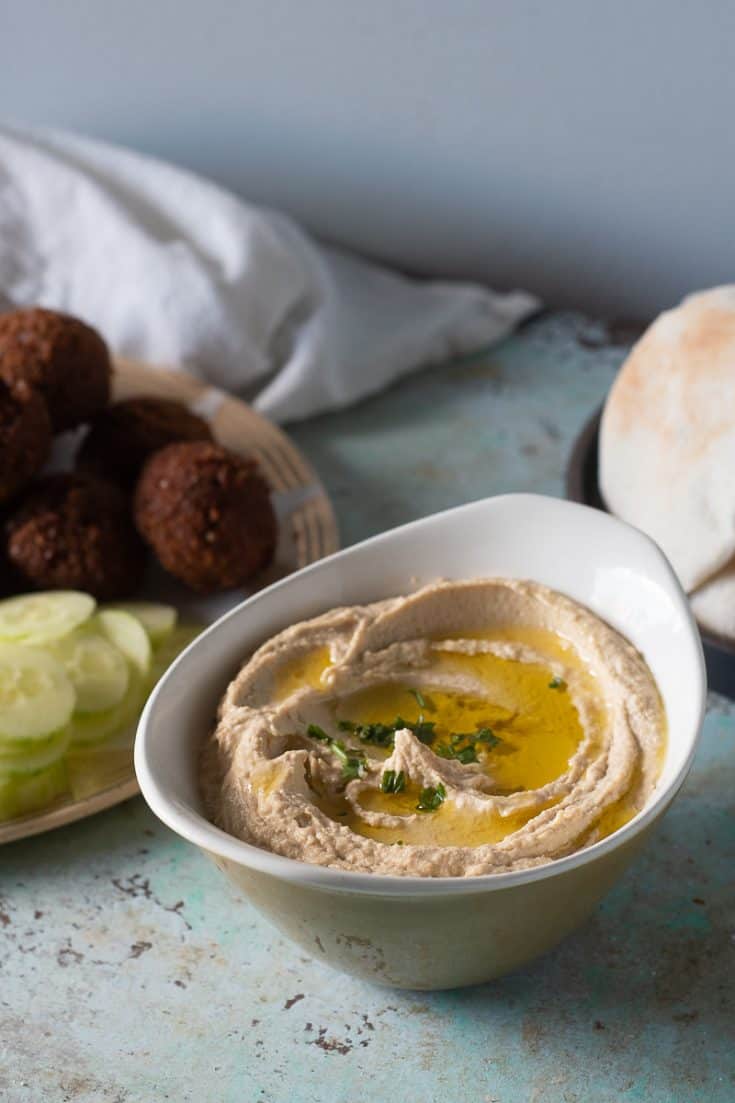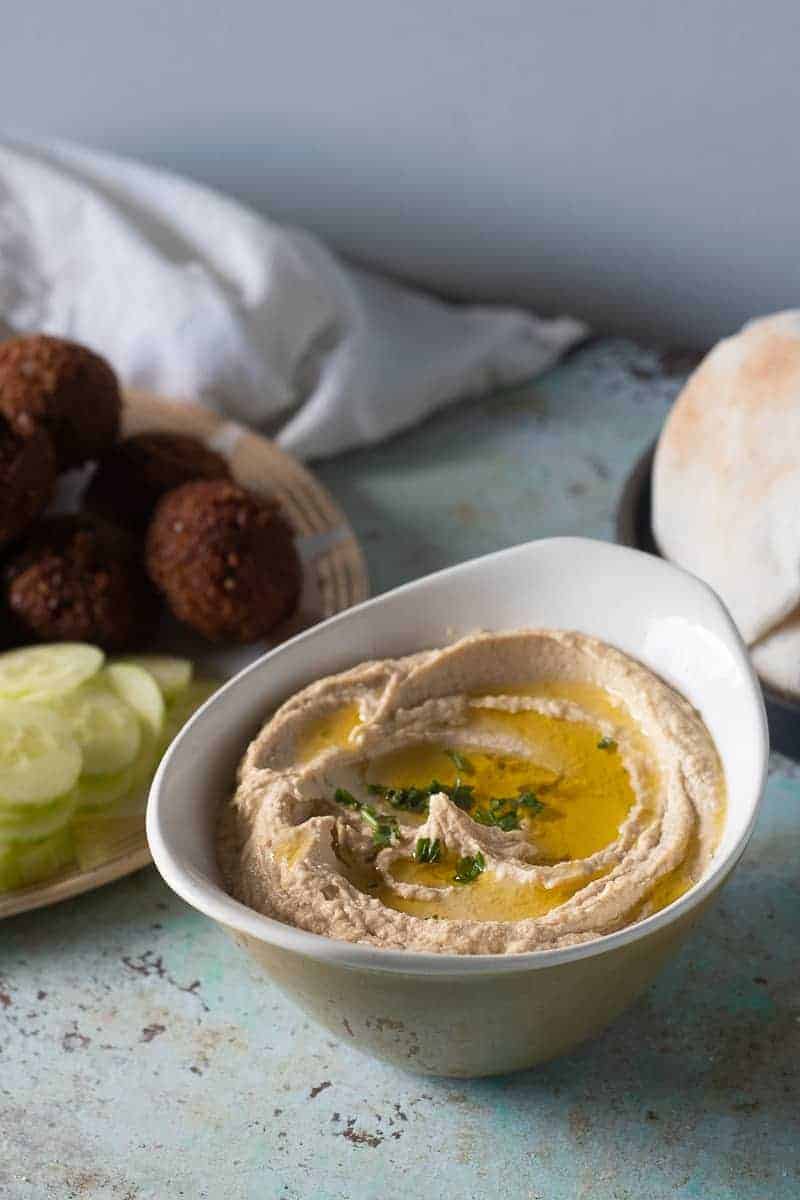 This hummus comes together in about 5 minutes. The key is to warm your chickpeas in the microwave before blending them to get smoother results. This works in a blender or food processor (or with a stick blender). Do pay attention to whether or not your canned chickpeas have added salt. (If it says no salt added or low sodium on the label, add 2 teaspoons of kosher salt, otherwise, add 1). If you're using table salt, cut the amount in half.
Ingredients
1 15-ounce can chickpeas, rinsed and drained
1 teaspoon Diamond Crystal kosher salt (or 2 teaspoons if you are using no salt added canned chickpeas)
1/4 cup warm water
3 tablespoons freshly squeezed lemon juice (from 1 large lemon)
2 cloves garlic, grated on a microplane or finely minced
1/2 cup tahini, at room temperature
1/2 teaspoon cumin
1/4 teaspoon smoked paprika
1/4 teaspoon sweet paprika (also known as regular paprika)
3 tablespoons olive oil, plus more for serving
a few sprigs of fresh flat leaf parsley or dill, for serving (optional)
Instructions
Heat the chickpeas in the microwave until warm to the touch, about 30 seconds.
Add the chickpeas, salt, and warm water to a blender or food processor and blend until smooth. About 2 minutes.
Add the lemon juice, garlic, tahini, cumin, and smoked and sweet paprika and blend again until smooth. About 1 minute.
With the blender or food processor running, add the olive oil and blend until incorporated. Taste and check the consistency. Add more water if you prefer a thinner hummus.
Store in the refrigerator in an airtight container. Bring to room temperature and drizzle with additional olive oil and fresh herbs (if using) before serving.
Notes
Keeps in the refrigerator for about a week.
Recommended Products
As an Amazon Associate and member of other affiliate programs, I earn from qualifying purchases.