I may earn from purchases through links in this post.
The Rusty Nail is an old man drink, but it's a much younger one than, say an Old Fashioned or a Manhattan.
The latter cocktails are pre-Prohibition classics that were already popular in the 19th century, but one of the two essential components of the Rusty Nail—Drambuie—wasn't even available commercially until 1909.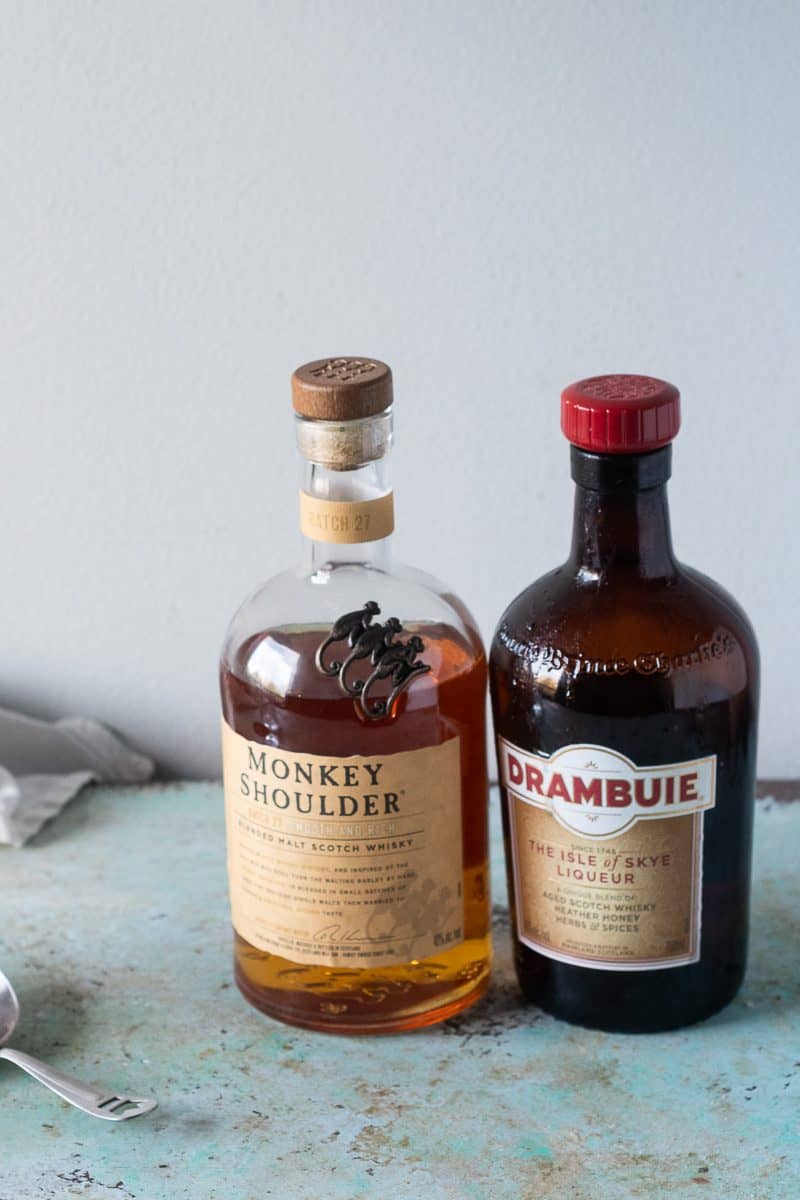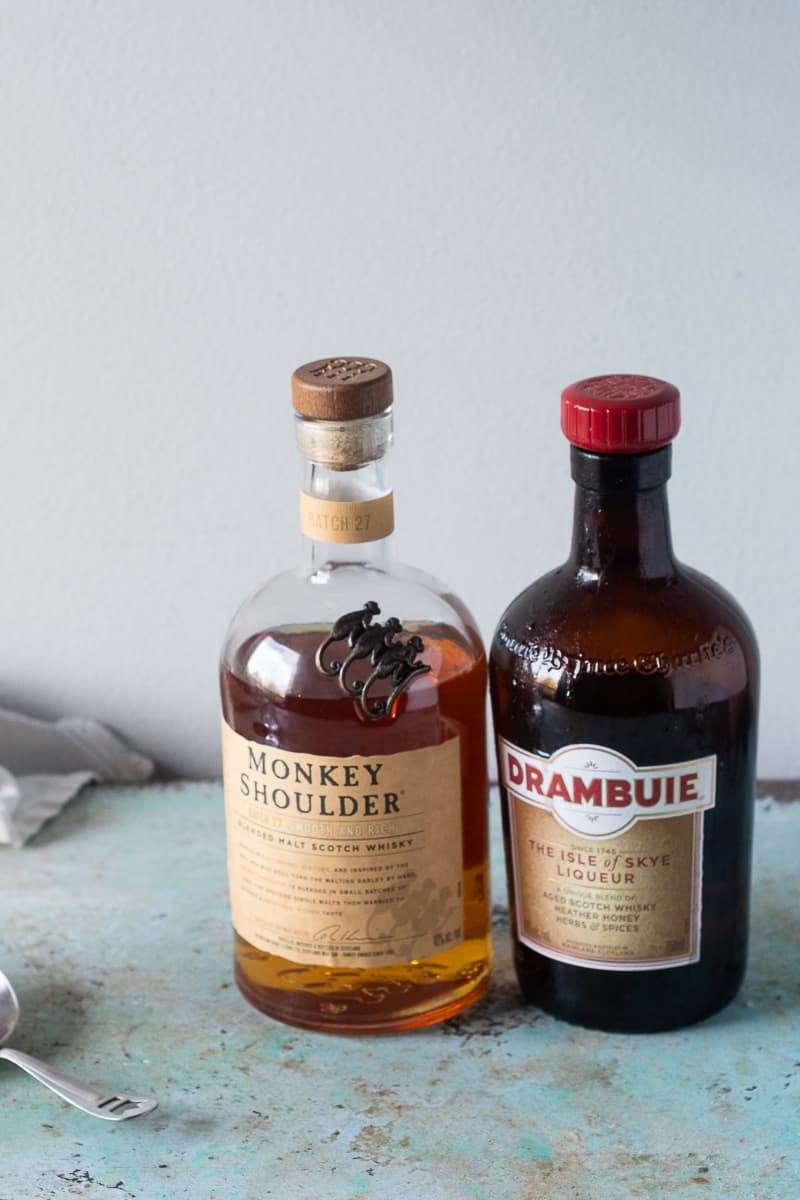 And the combination of Scotch and Drambuie didn't emerge until 1937 and didn't become the drink that we've come to know as the Rusty Nail until the somewhere around the 1960s.
Drambuie is a Scotch-based liqueur with heather honey and herbs and spices. It's a sweet liqueur with anise and vanilla notes.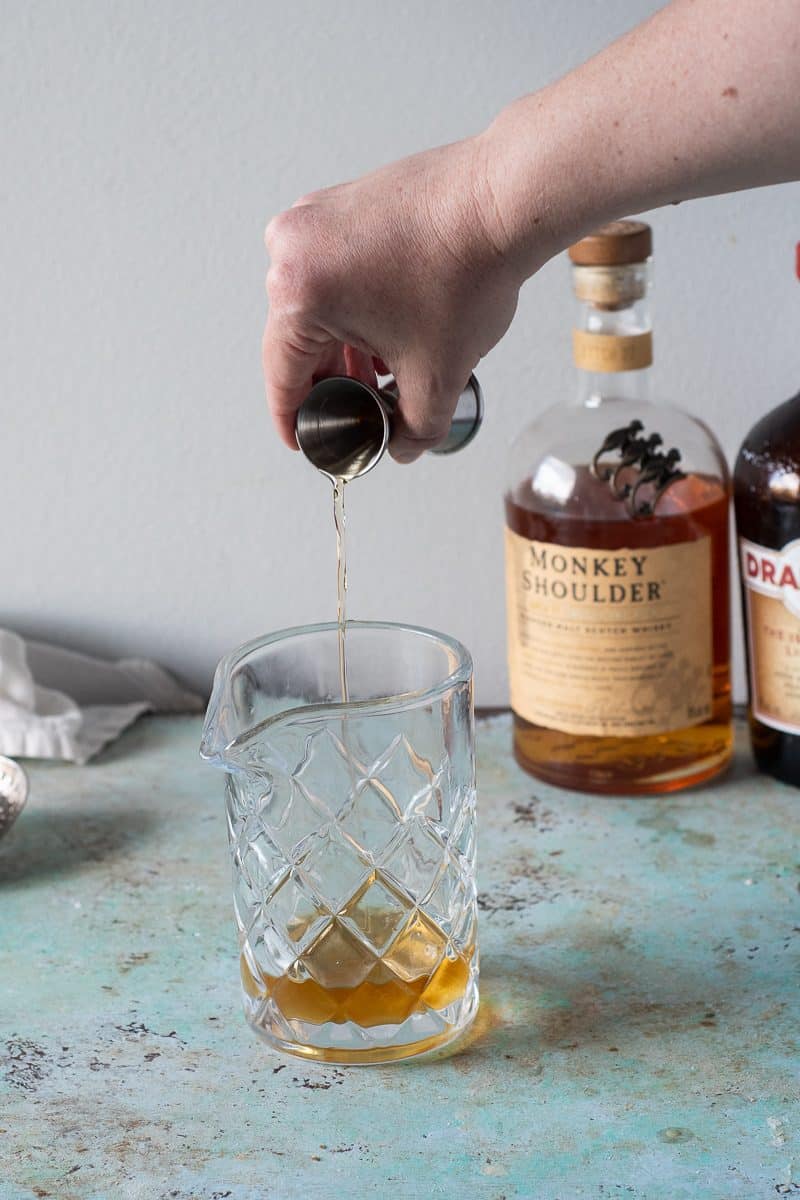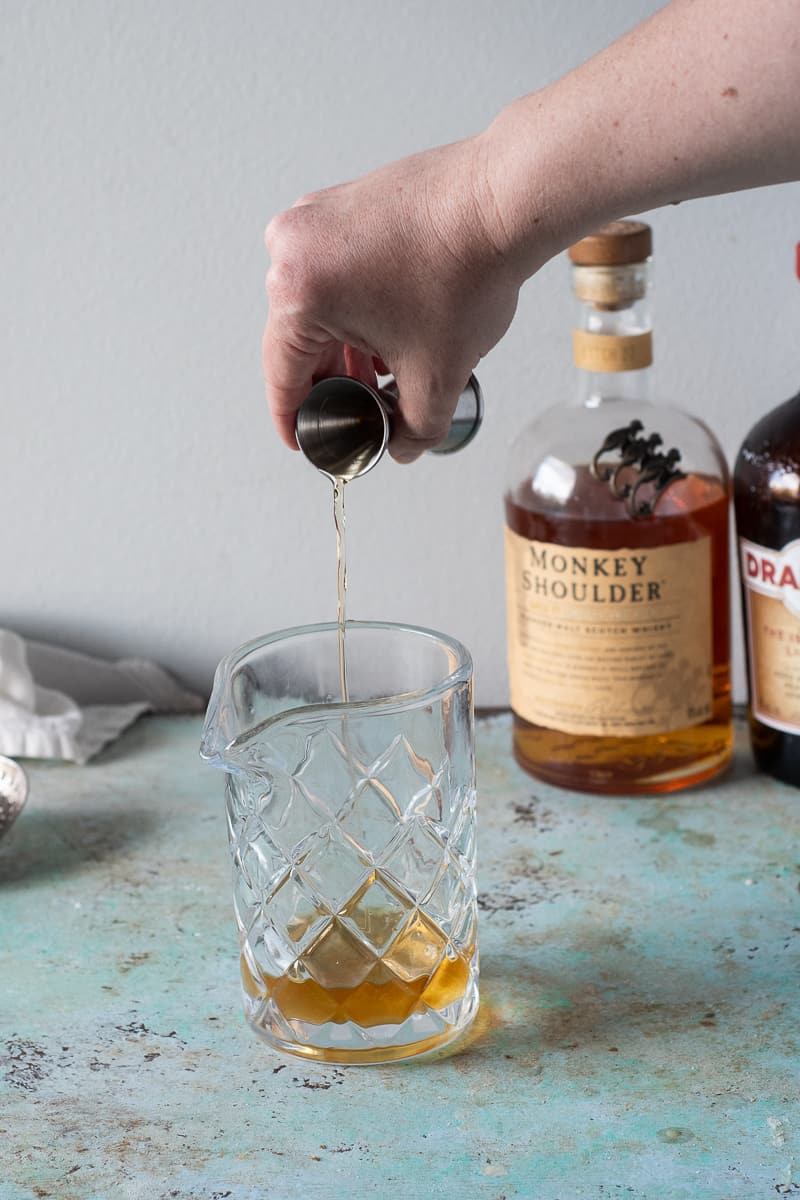 It's too sweet, really, to drink on it's own, but it works well when it serves as a sweetener to something with big brawny flavors (like how it gets paired with Fernet Branca in the Kingston Club).
I think of it almost as a honey-based simple syrup (though it's an 80 proof one, so be careful).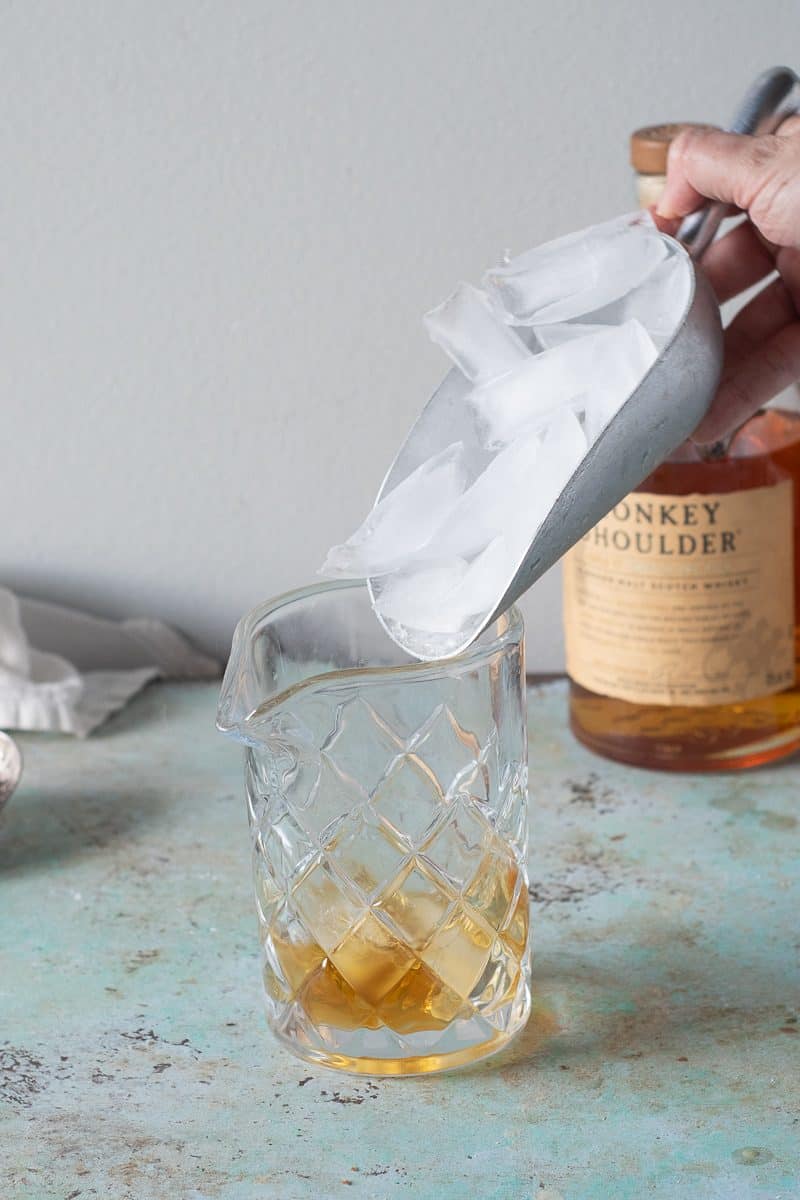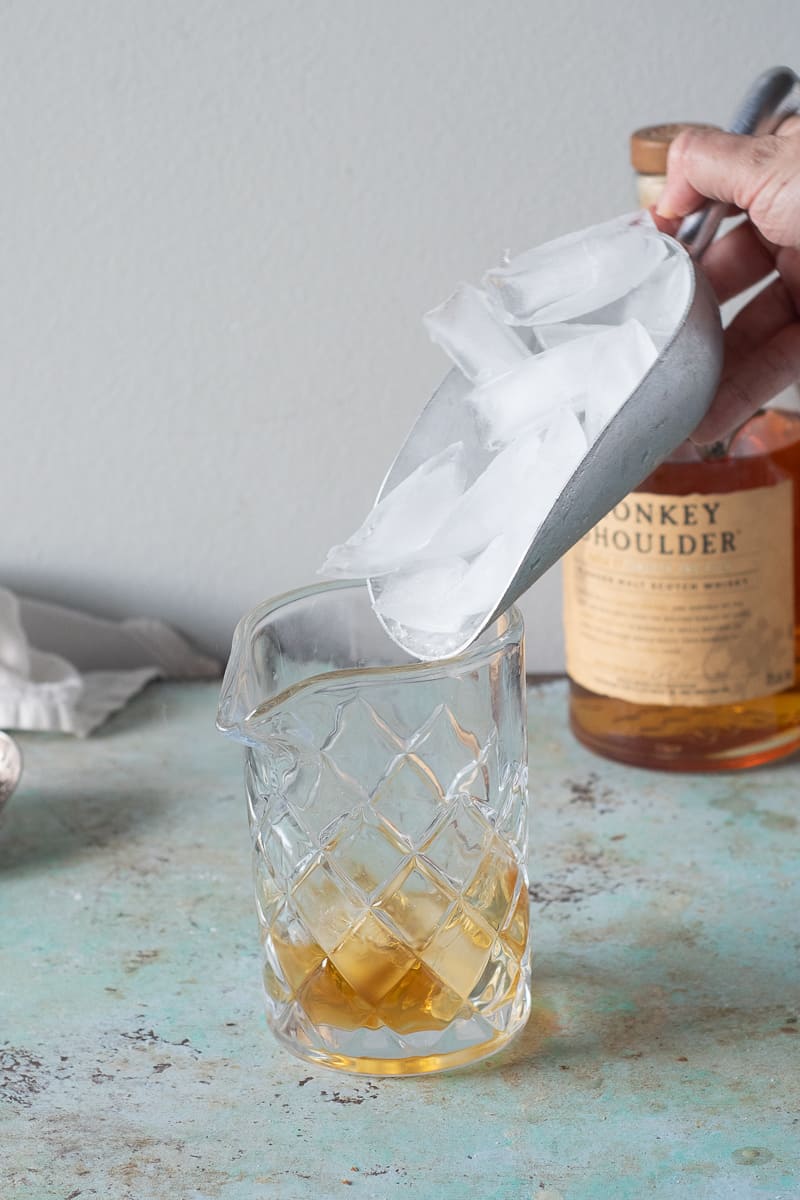 Pairing Drambuie with it's base-spirit, Scotch, makes for a natural fit. And Scotch, with it's full, slightly smoky flavor, serves as an able ballast for Drambuie's honey sweetness.
And, in the 1960s and '70s, this was the sort of drink that people made at home among friends, at the wet bars in their suburban houses, grabbing the tongs from the ice bucket and plunking cubes into a rocks glass and eyeballing the pours of Scotch and Drambuie, which were supposed to be roughly equal parts.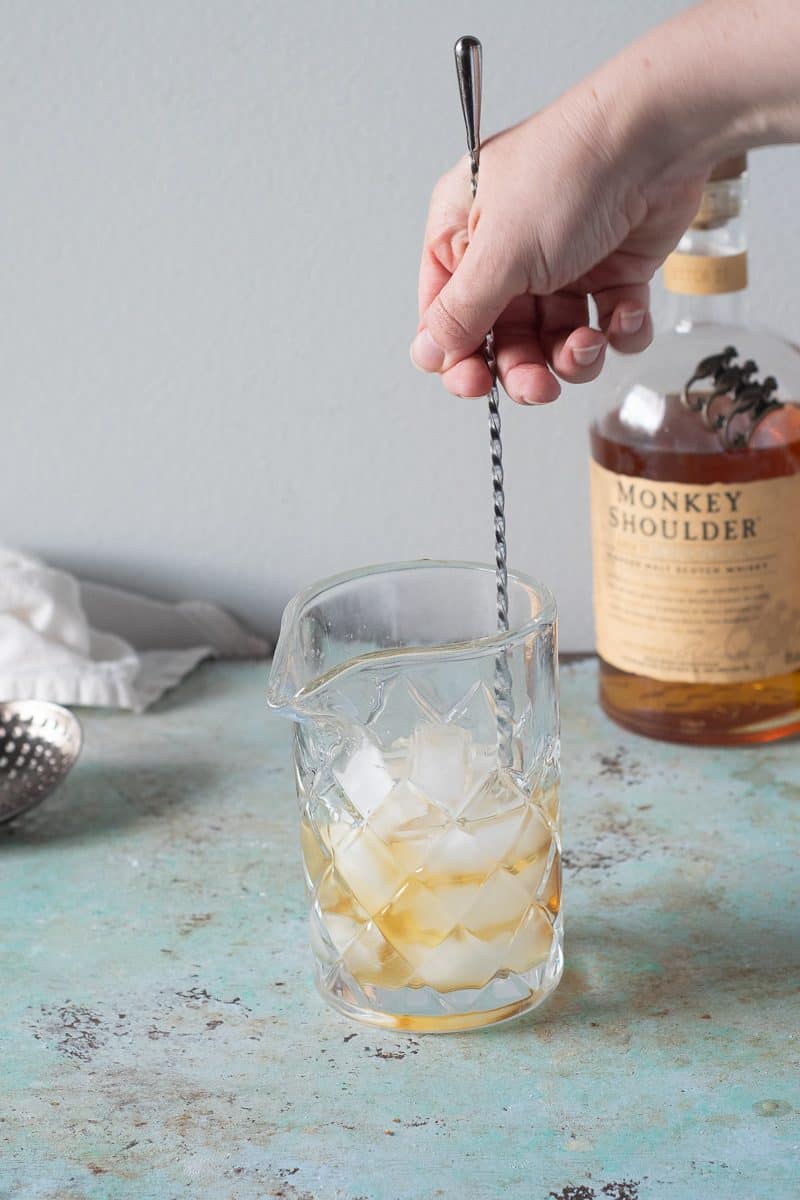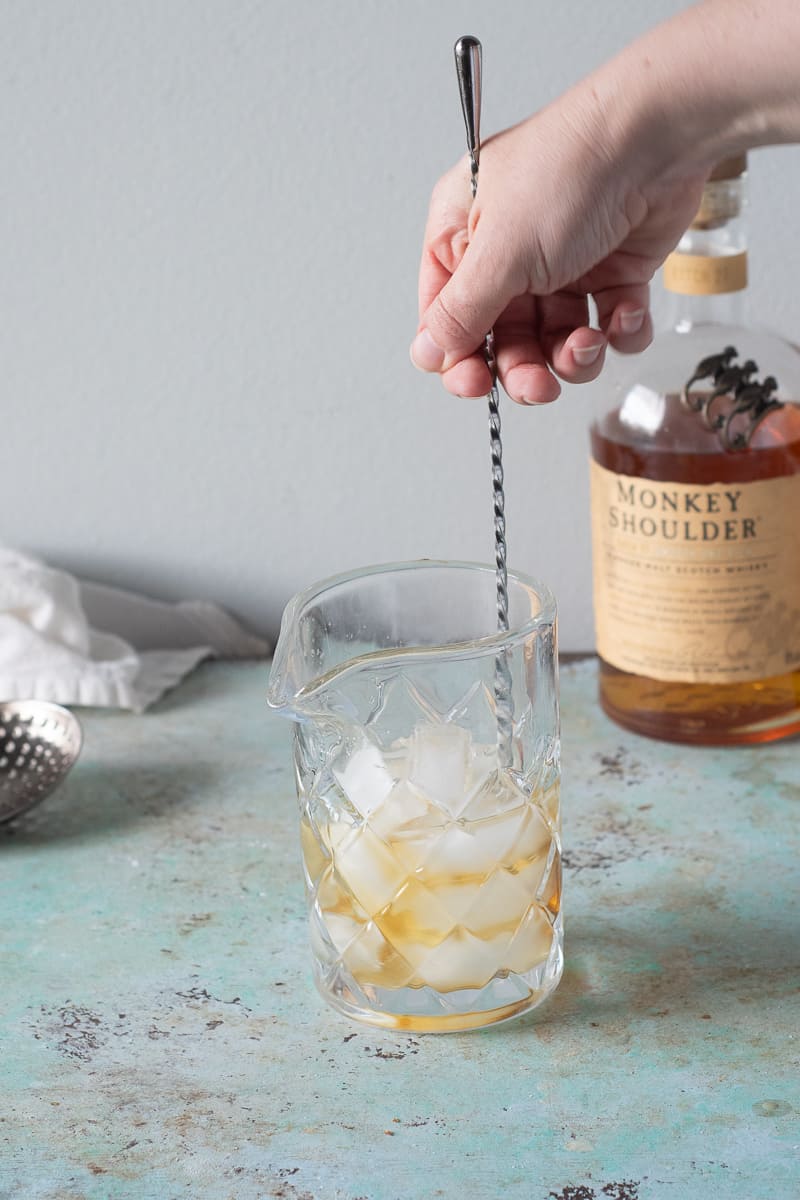 But for most contemporary cocktail drinkers, the equal parts ratio is much too sweet unless it's explicitly serving as a dessert drink. (But if you like it that way, you do you!)
I prefer it with 2 ounces of Scotch and a 1/2 ounce Drambuie.
And use a blended Scotch here. This isn't the place for a single malt Speyside, but you don't want the bottom shelf blended Scotch here either.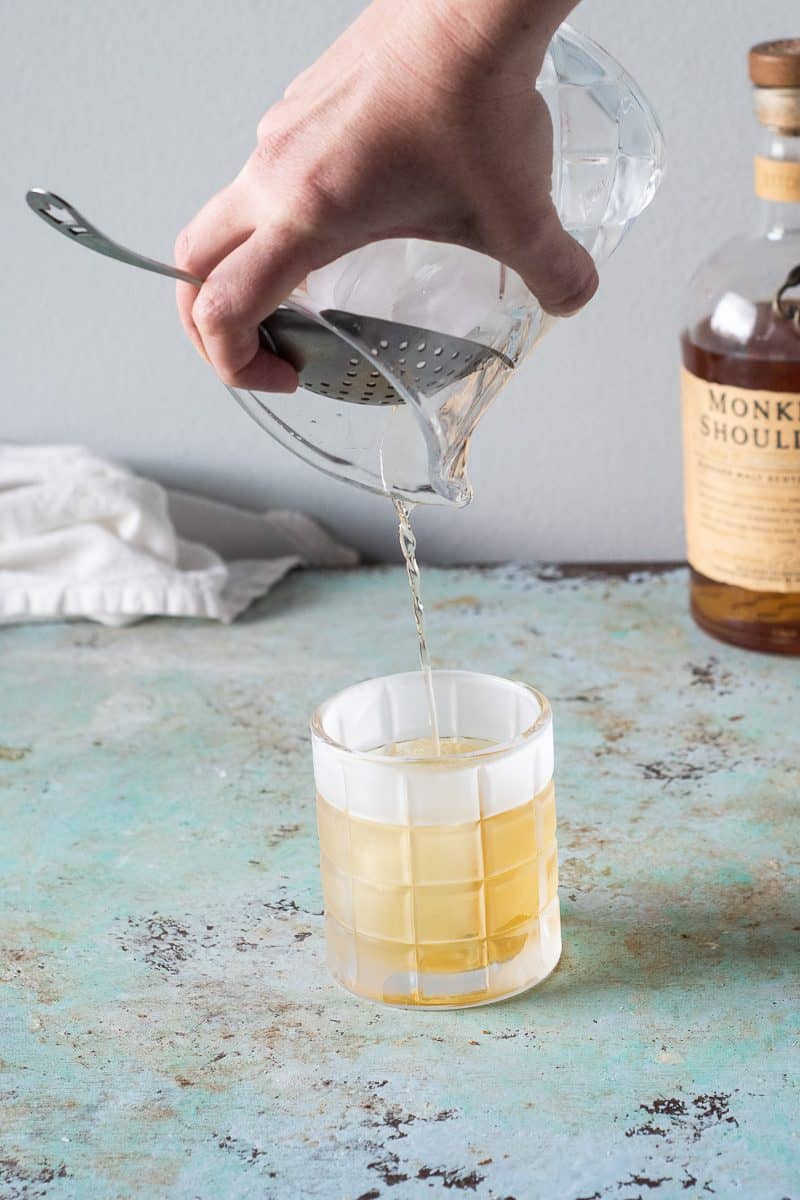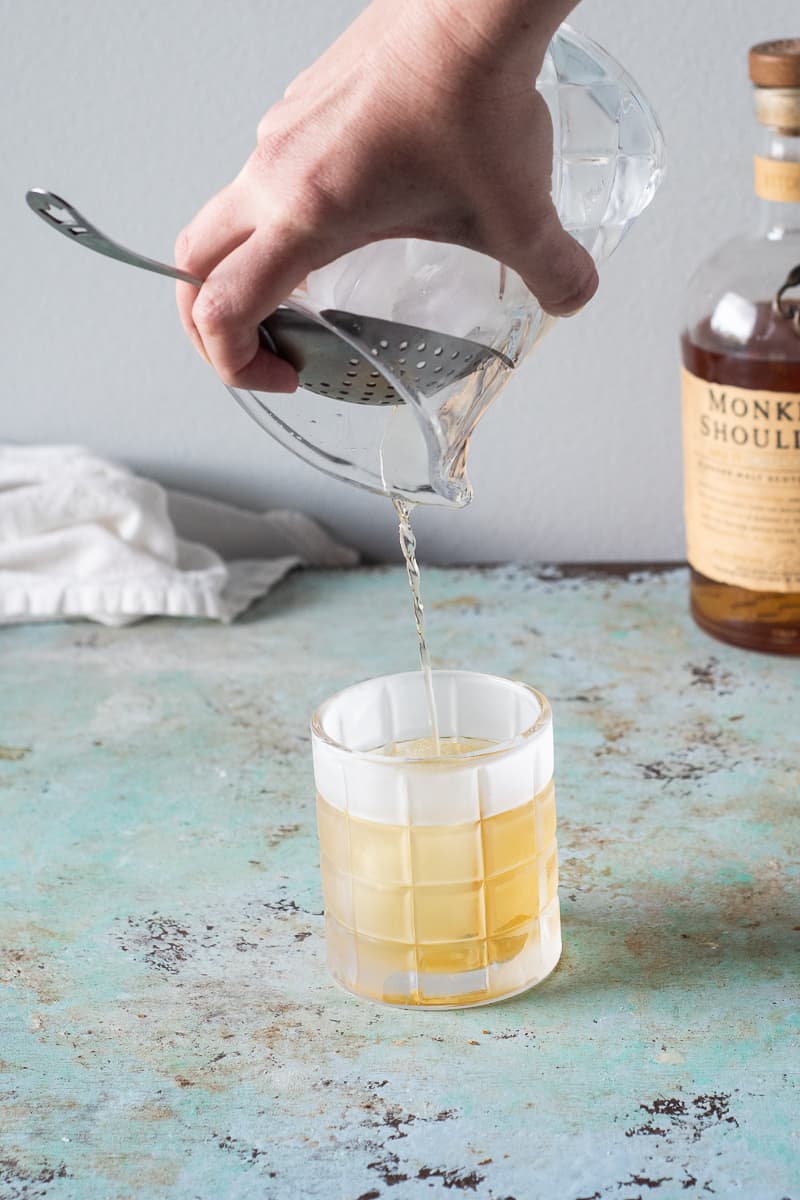 I like to use Monkey Shoulder, but Johnnie Walker Black or Dewar's 12 Year are other good options.
And when I'm not being lazy, I build it in a mixing glass, stir it over ice and strain it into a rocks glass with a big cube.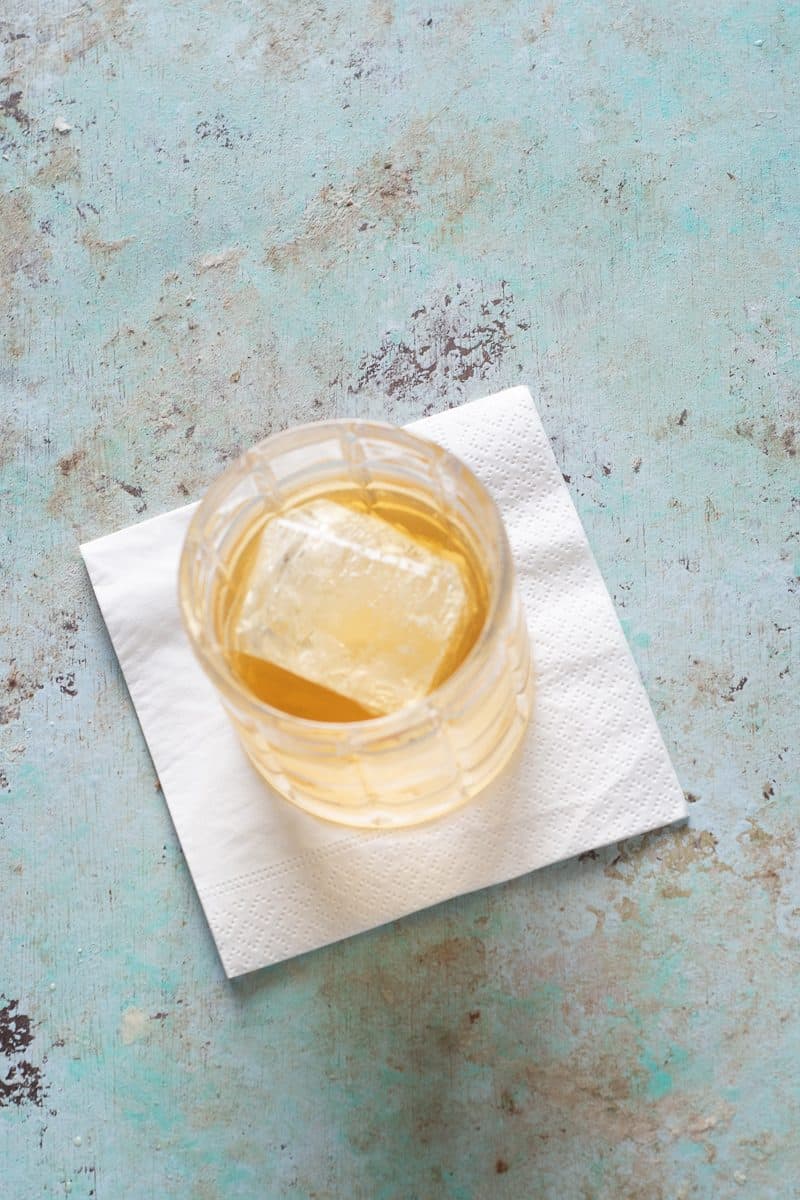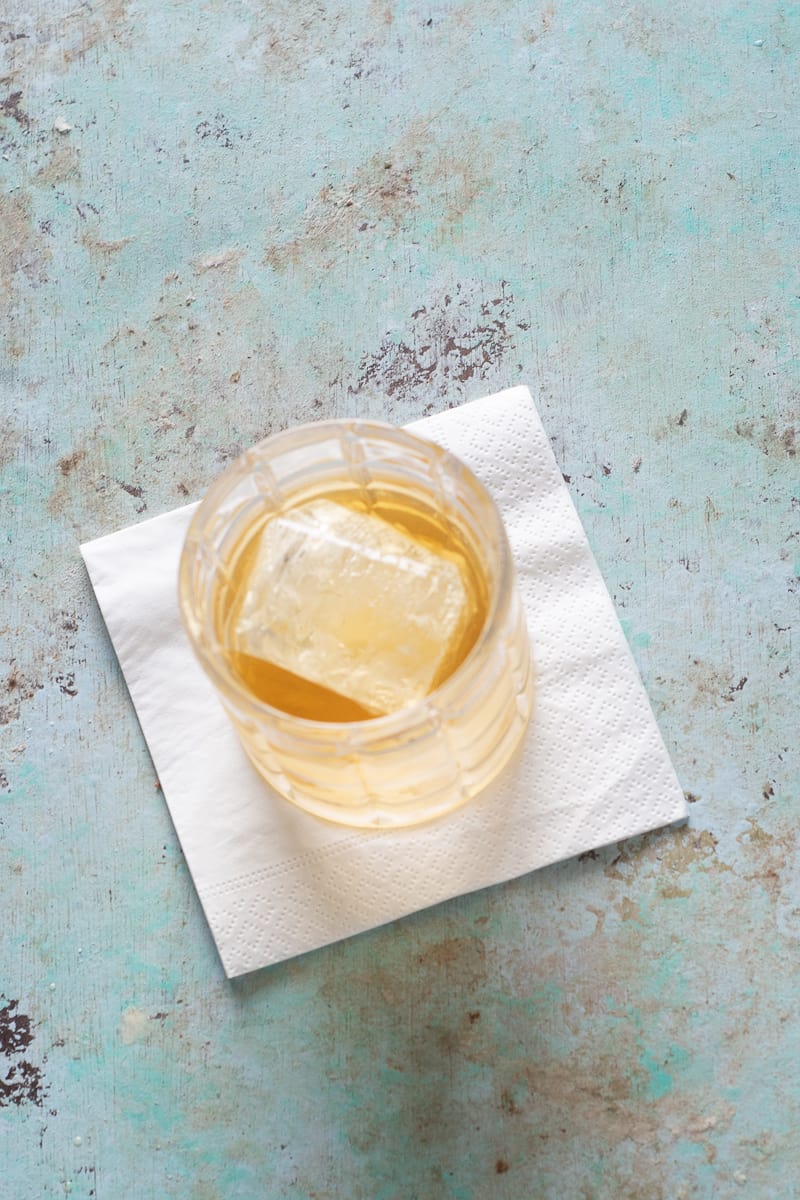 When I'm being lazy, well, I go '70s freestyle pouring (well, minus the wet bar and the ice bucket), but I always go easy on the Drambuie. You can add more, but you can't take it away.
Cheers!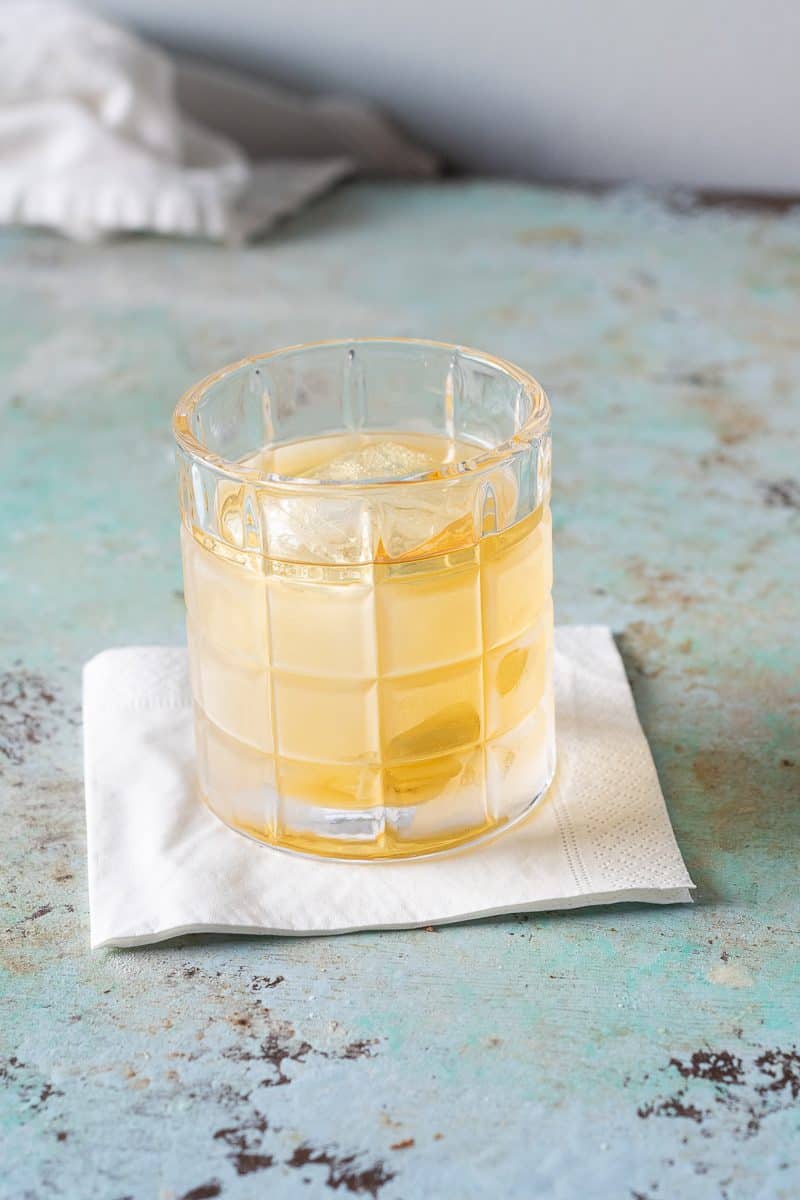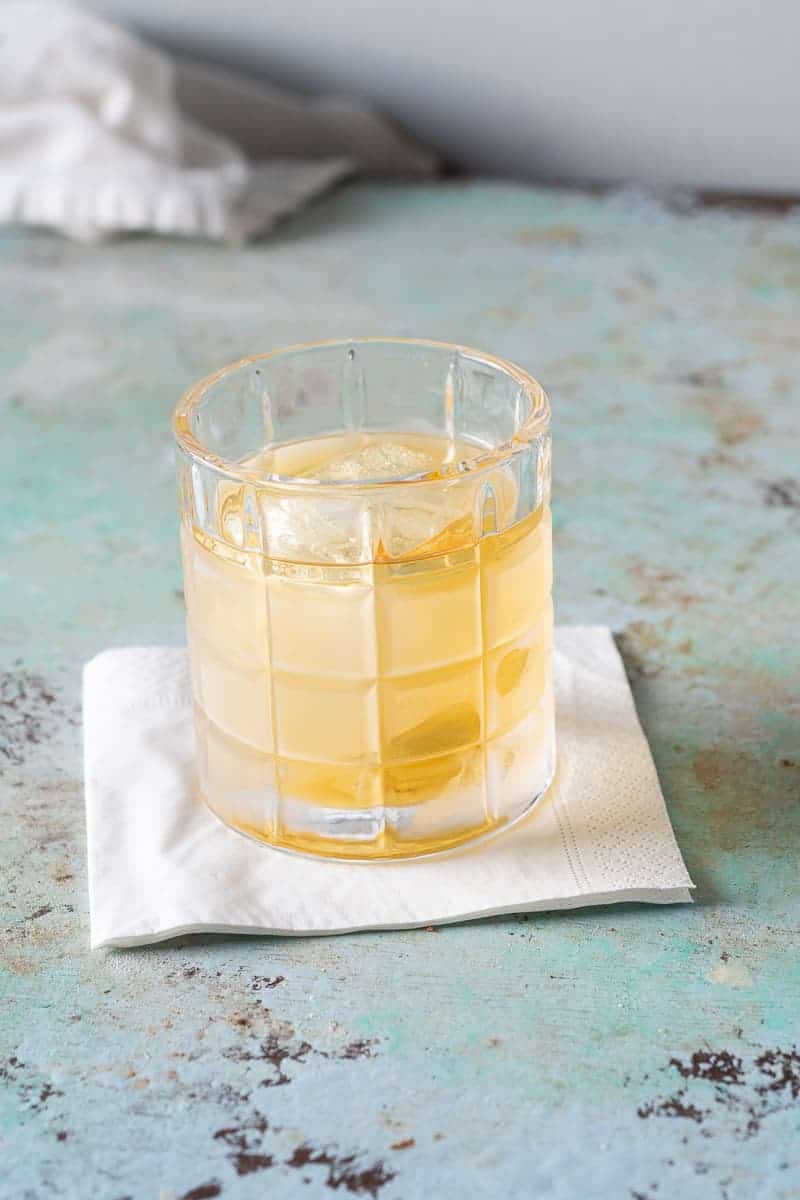 Yield: 1 drink
Rusty Nail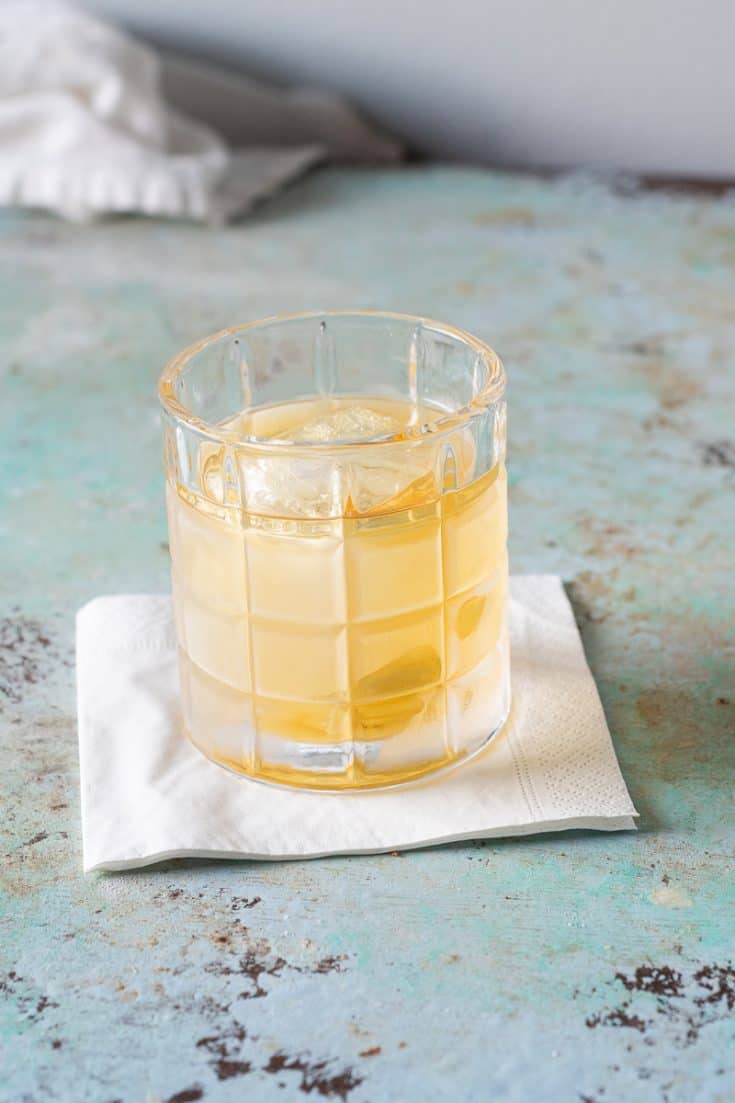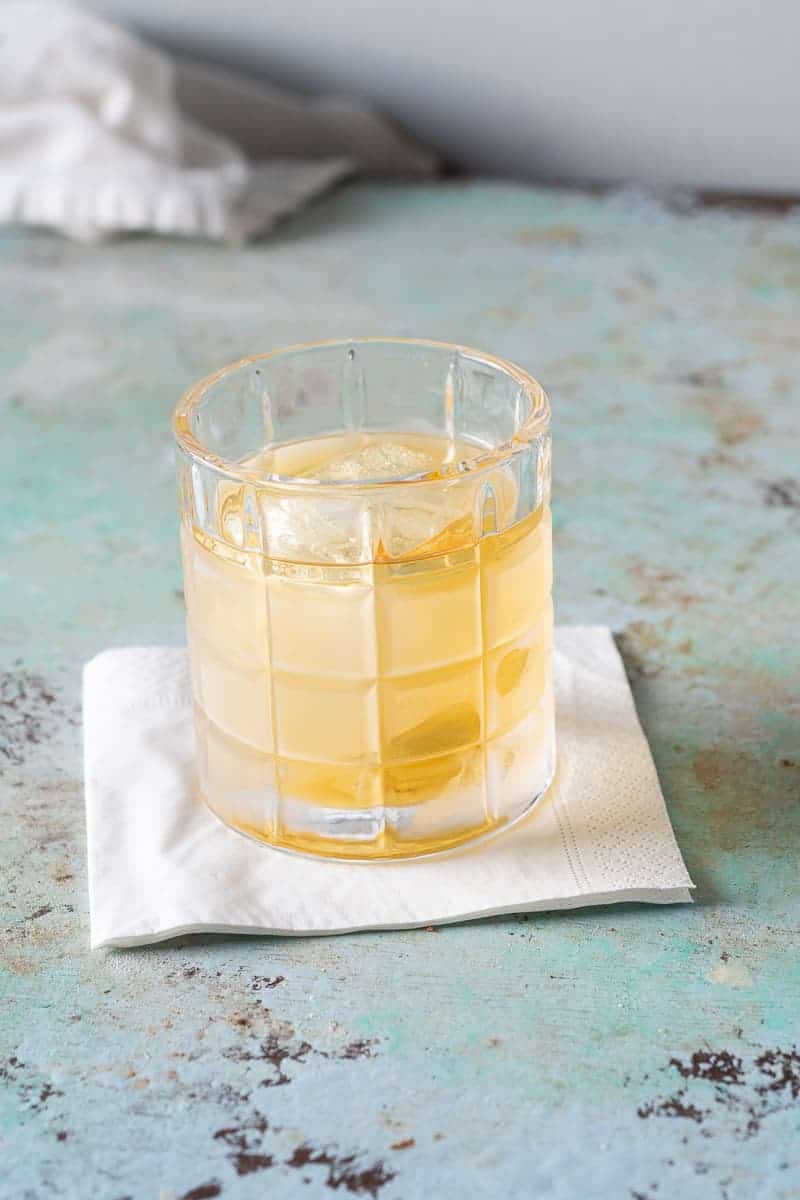 The Rusty Nail is simple, two-ingredient cocktail with blended Scotch and Drambuie. Drambuie is a Scotch-based honey-herb liqueur that's quite sweet on its own.
Traditionally, the was made with equal parts Scotch and Drambuie, but most people find that too sweet these days.
My preference is for the 2 ounces Scotch and 1/2 ounce Drambuie listed here, but if you tend to prefer drinks on the sweeter side, up the Drambuie to 3/4 ounce.
Use a good blended Scotch here, like Monkey Shoulder, Johnnie Walker Black, or Dewar's 12 Year. (This isn't a good place for a single malt like Laphroaig 10.)
Ingredients
2 ounces blended Scotch
1/2 ounce Drambuie
Instructions
Put a rocks glass in the freezer to chill. Add the Scotch and Drambuie to a mixing glass. Fill about 2/3 of the way with ice, and stir until thoroughly chilled, about 30 seconds. Strain into your chilled rocks glass over a big cube.
Recommended Products
As an Amazon Associate and member of other affiliate programs, I earn from qualifying purchases.
Nutrition Information:
Yield:
1
Serving Size:
1
Amount Per Serving:
Calories:

171
Total Fat:

0g
Saturated Fat:

0g
Trans Fat:

0g
Unsaturated Fat:

0g
Cholesterol:

0mg
Sodium:

0mg
Carbohydrates:

0g
Fiber:

0g
Sugar:

0g
Protein:

0g