I may earn from purchases through links in this post.
There are few cocktails as enduring as the Manhattan.
If the original early 19th-century meaning of the word "cocktail" referred to a mixture of spirits, sugar, water, and bitters (what we now think of as an Old Fashioned), the current meaning includes all manner of ingredients from syrups to liqueurs to mixtures of many different spirits.
And the Manhattan was among the first of the crop of cocktails to make the Old Fashioned style of cocktail, well, kinda old fashioned.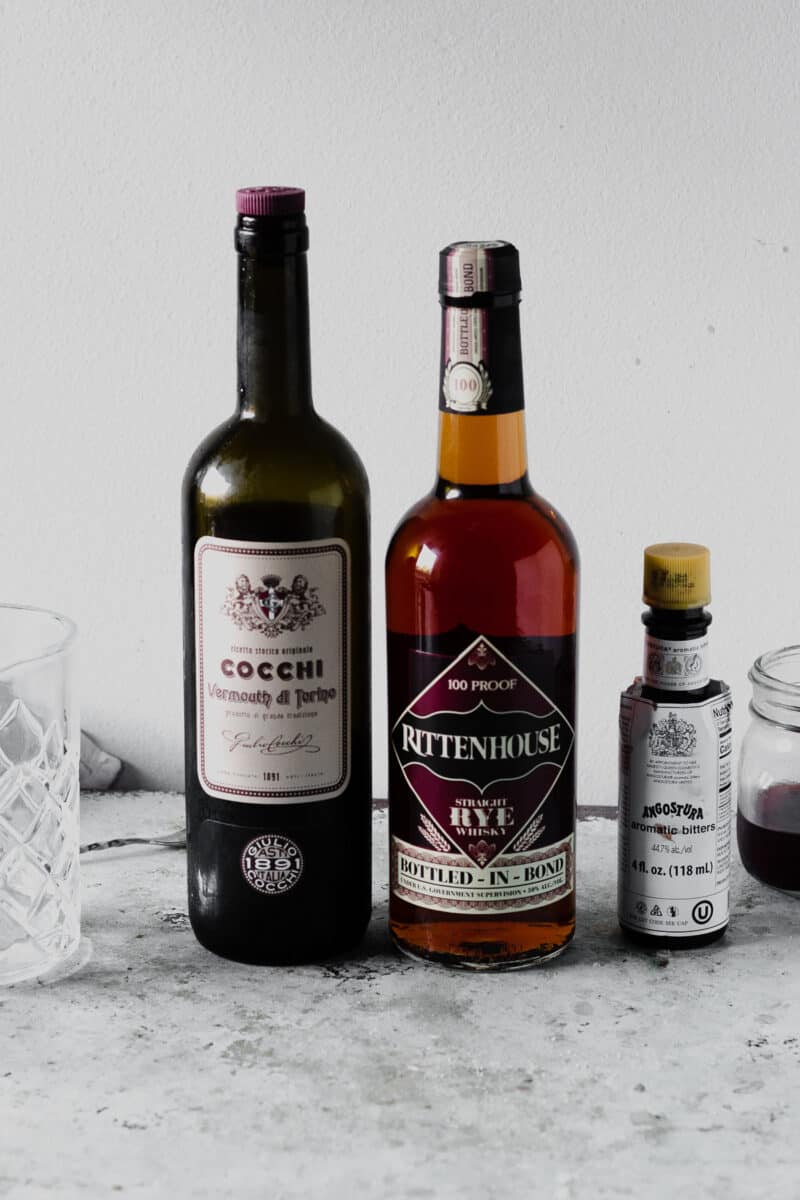 No one quite knows the precise origin of the drink. (There's an apocryphal story involving Winston Churchill's mother that definitely collapses under scrutiny.)
But it emerged sometime in the later part of the 19th century when vermouth was making it big in the American market.
The first print mention of the Manhattan was in 1882. And it was probably created or at least popularized in a Manhattan bar or club. And by the mid-1880s it was all the rage.
(And if the detailed history of cocktails interests you, you should totally pick up a copy of David Wondrich's Imbibe! which is an indispensable resource for me.)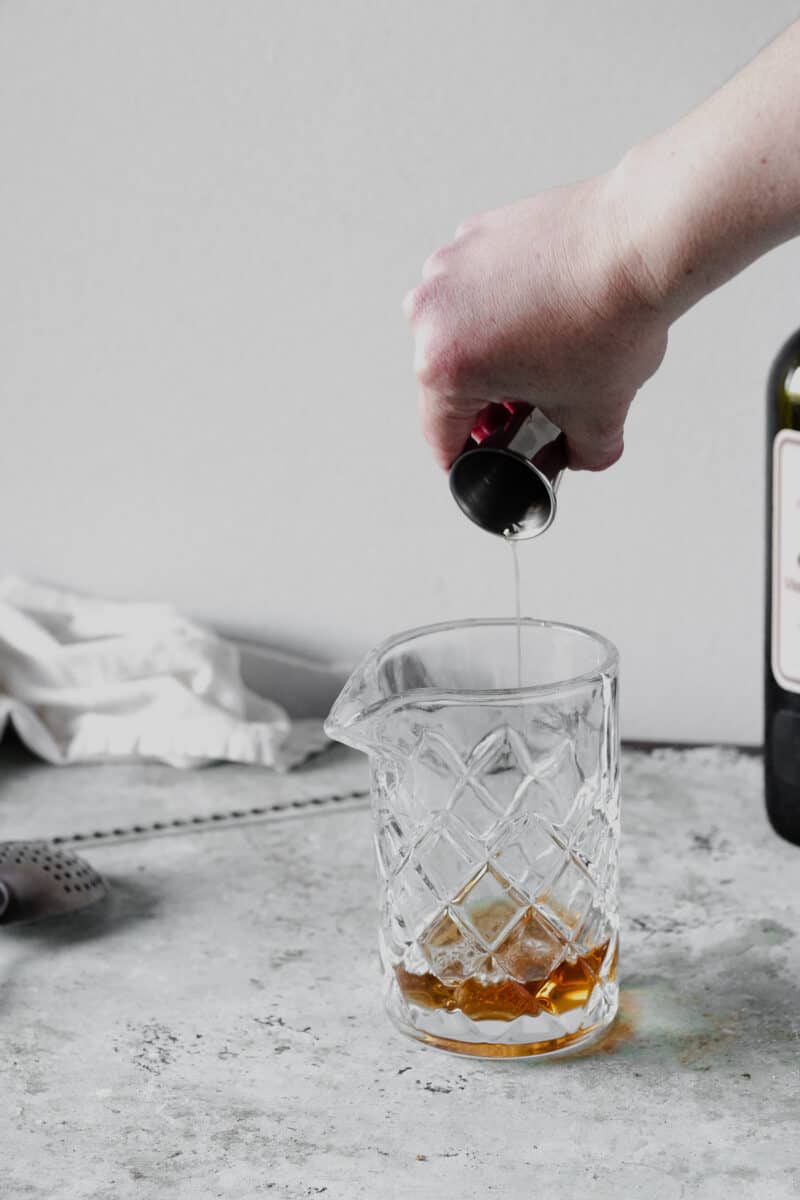 Vermouth was the first popular mixer. A way to enjoy your high-proof booze while tempering it with something softer. And a way to make the flavor more interesting and complex at the same time.
The Manhattan predates even the iconic Martini on this front (though a sweet vermouth and Old Tom gin Martinez was also emerging on the scene around the same time).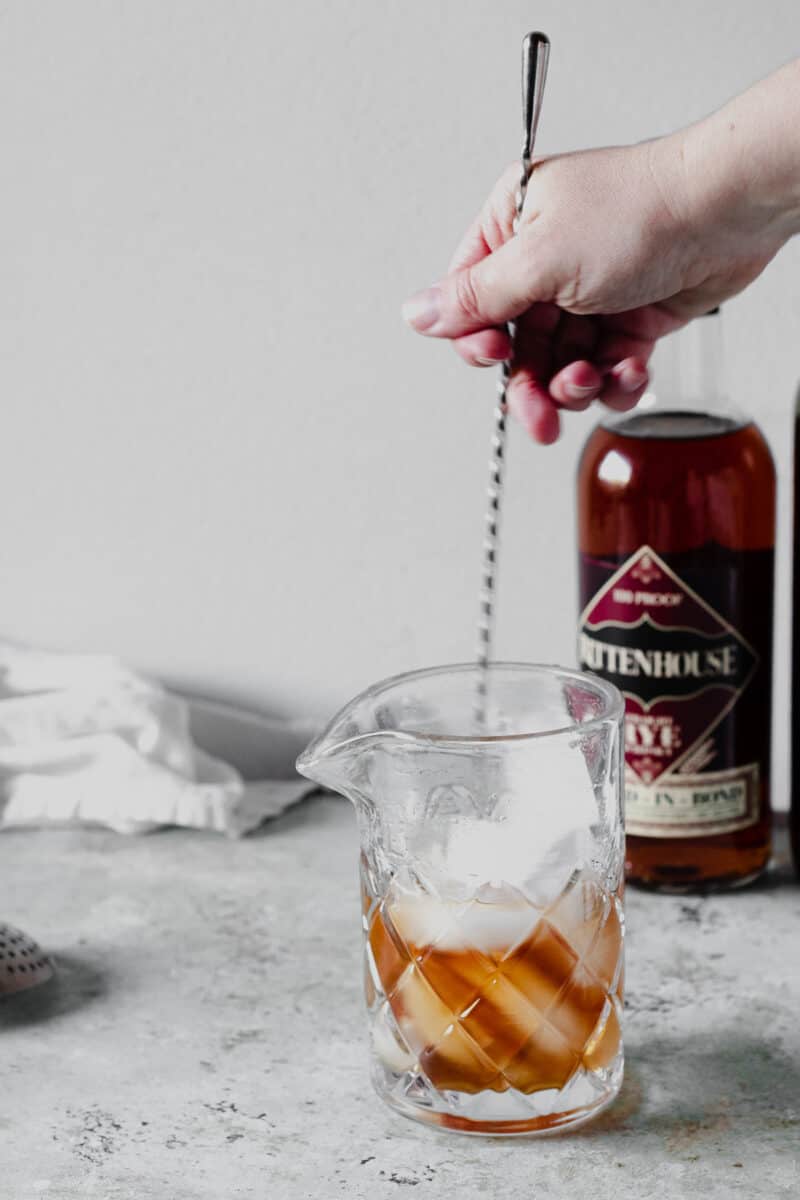 I love a well-made Manhattan.
But there are a few tricks to getting it right.
The first is to start with a high-proof whiskey. I prefer rye to bourbon in this drink because it's a bit spicier and less sweet, which I think plays better with sweet vermouth. (And if you like rye drinks, you should also try a Brooklyn.)
But I won't turn down a bourbon Manhattan either.
Something around 100 proof is generally considered ideal. And my go-to rye for a Manhattan, like so many other cocktail enthusiasts and bartenders, is Rittenhouse.
The high proof helps the whiskey stand up to the sweet vermouth, which can overwhelm a less potent whiskey.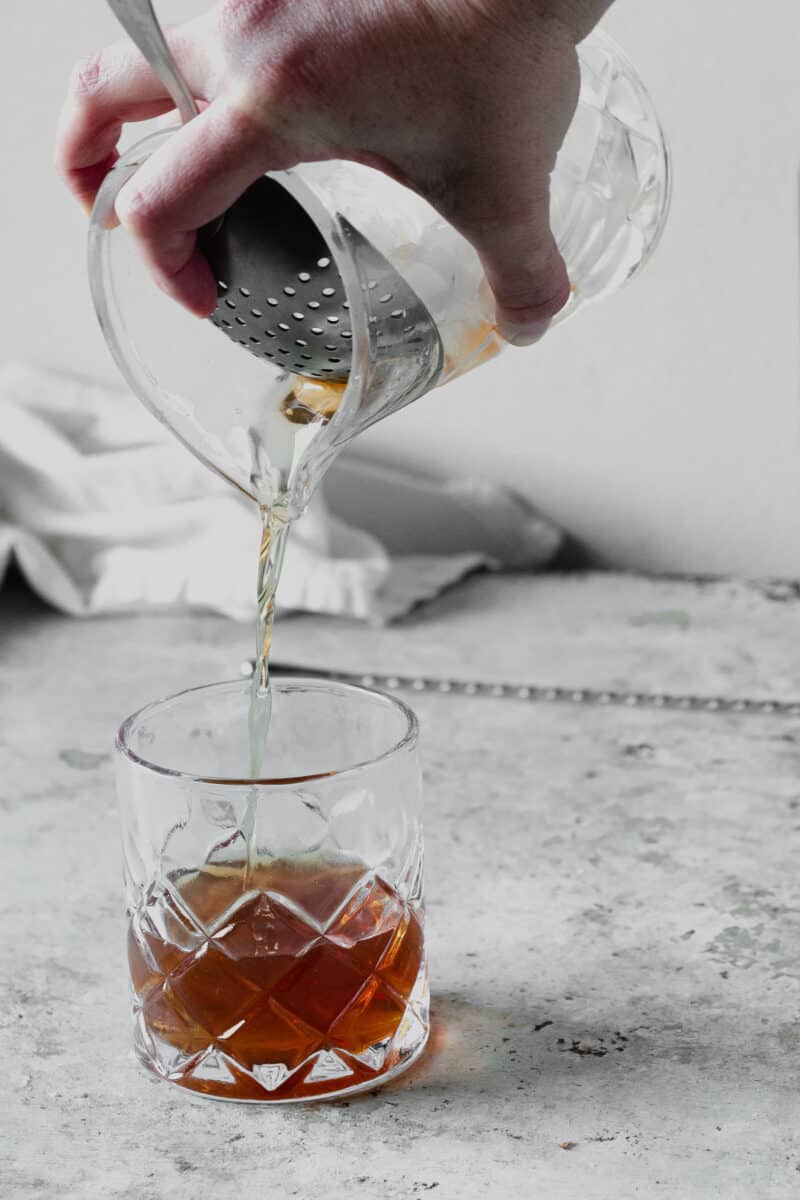 The next is to stir the drink rather than shaking it. Stirring a drink with ice helps to chill it down without introducing lots of air bubbles and ice chips into the drink.
That makes for a smooth texture and a transparent clarity that's ideal in a spirit-forward drink like this one.
And know that the vermouth you choose and how you store it matters. I know many places still only carry Martini & Rossi. And that'll absolutely work.
But if you have access to other higher end sweet vermouths, you'll taste the difference. My personal favorite in a Manhattan is Cocchi Vermouth di Torino.
But Dolin and Vya sweet vermouths are also good options. And Carpano Antica is big and full-flavored with lots of vanilla notes. It's delicious, and is the go-to for some, but others find the vanilla too dominant in a Manhattan.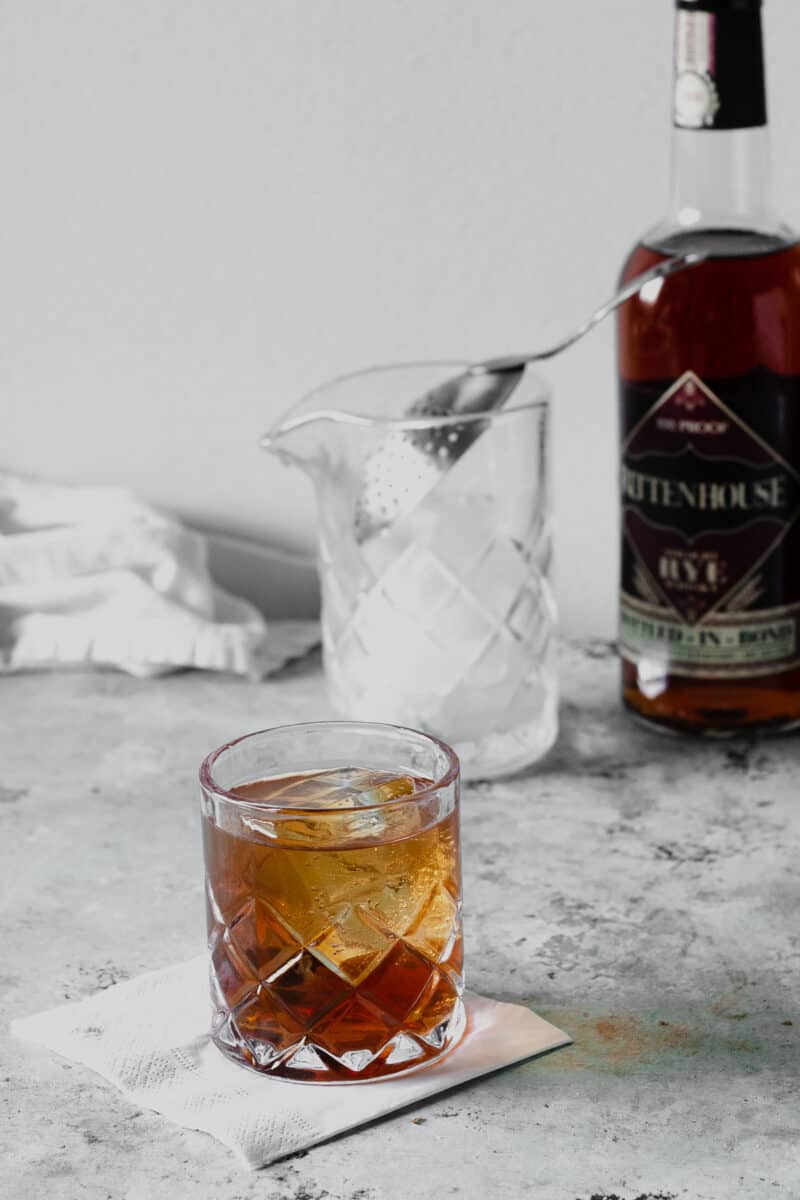 There's one more thing I'll ask of you: skip the sugary, artificial maraschino cherries! They're so sweet that they pretty much ruin the drink.
You can make your own cocktail cherries (like my foolproof recipe for brandied cherries), or you can spring for Luxardo cherries. And if you don't like either of those options at the moment (and I get it), I'd skip the cherry altogether.
The Manhattan is traditionally served up with no ice, sometimes in a coupe, but my preference is to drink it in a rocks glass with a big ice cube.
Cheers!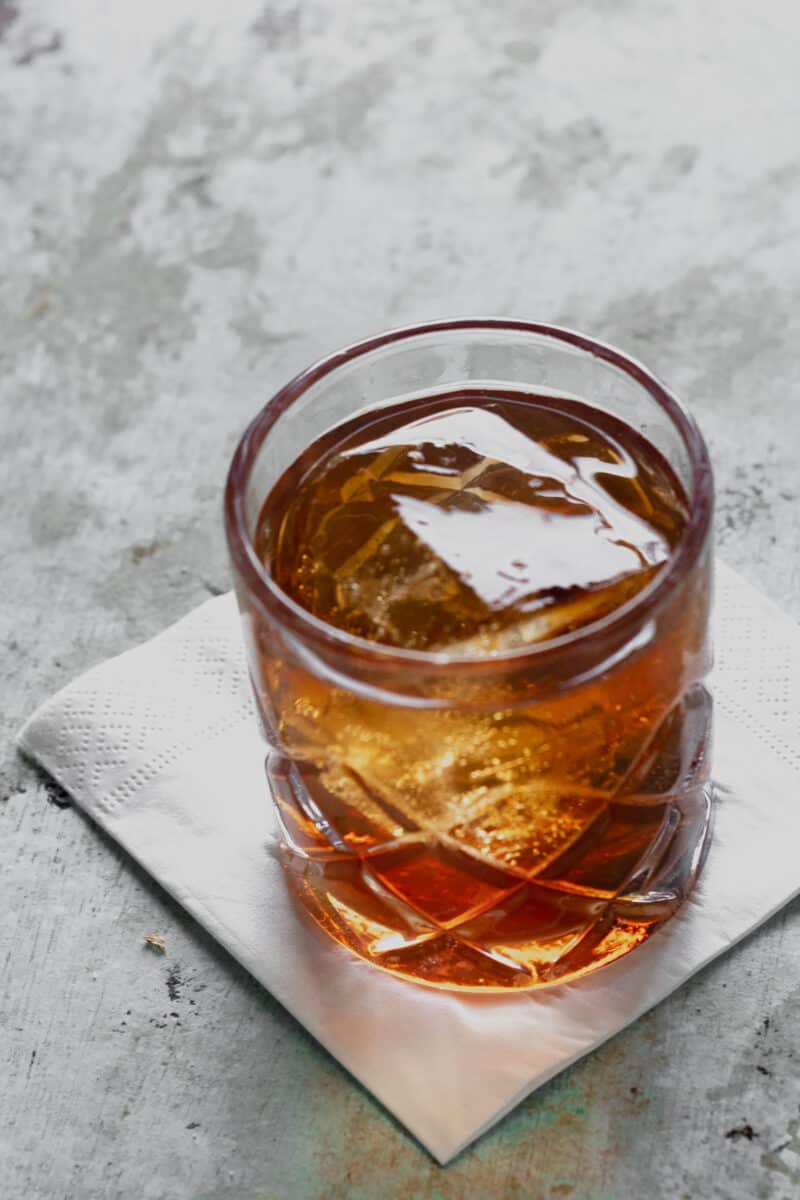 Yield: 1 drink
The Manhattan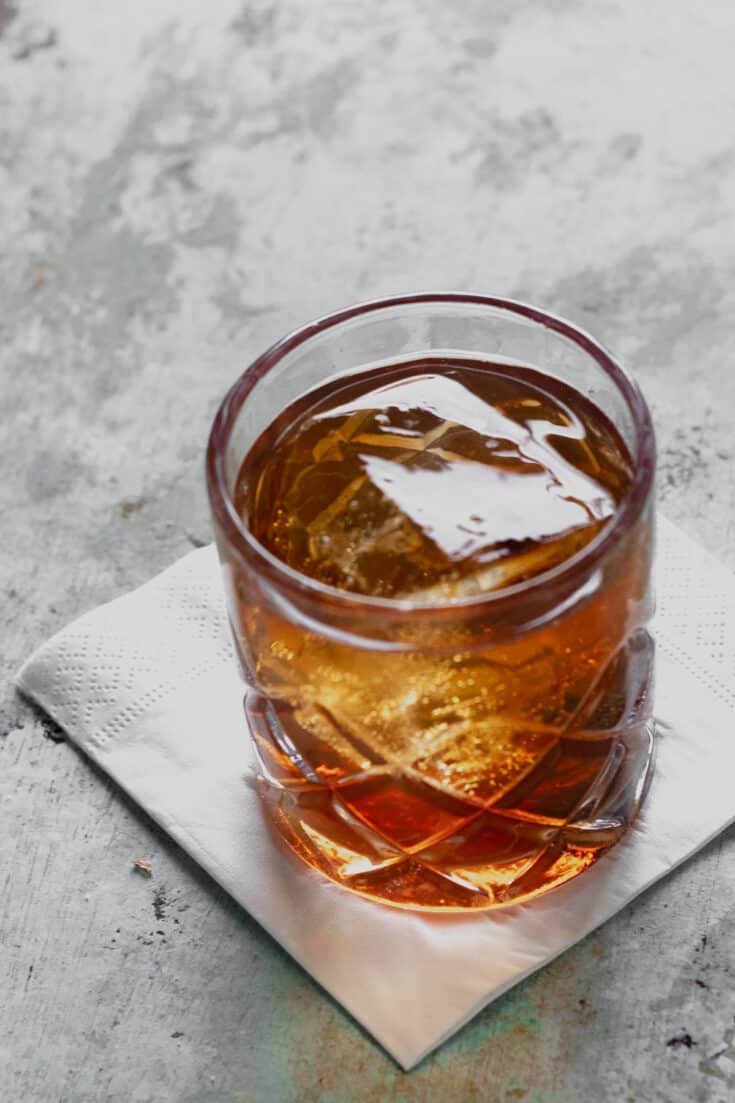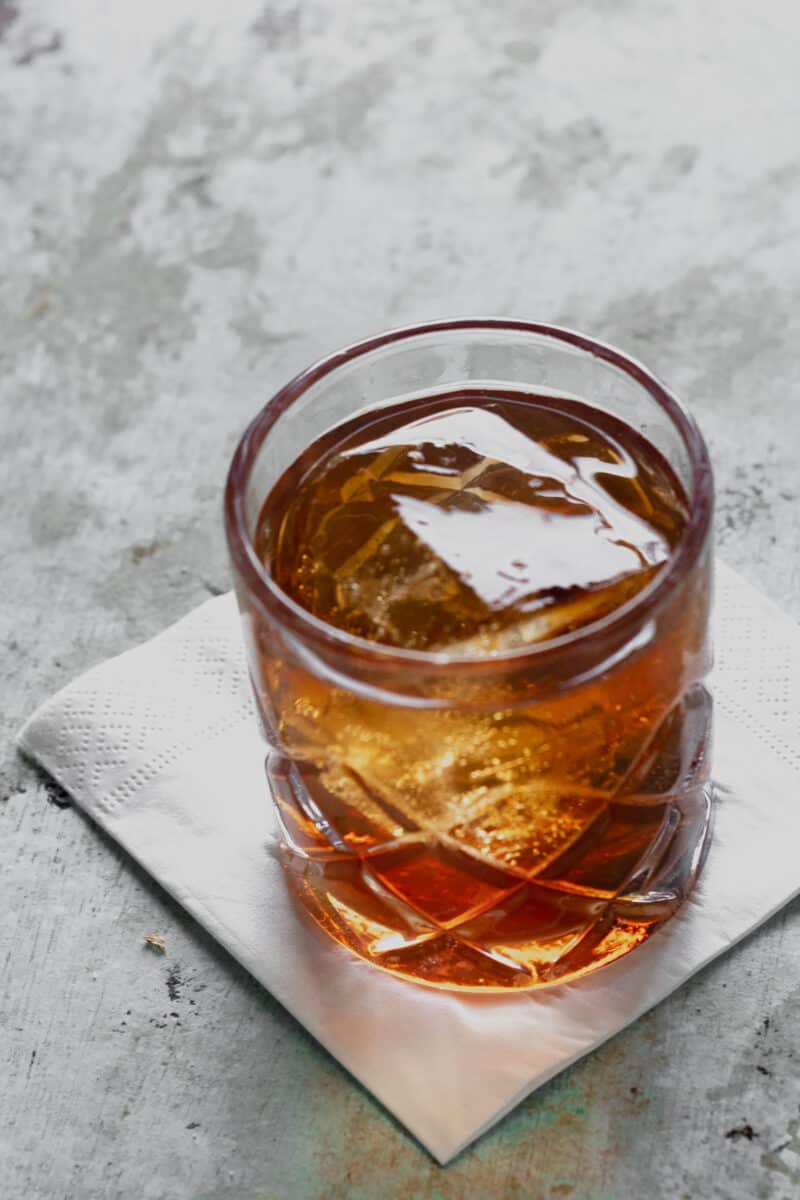 The Manhattan is a classic cocktail that features whiskey and sweet vermouth along with a few dashes of Angostura bitters. You can use either rye or bourbon, but I prefer rye for this. Look for a high proof whiskey for this. Rittenhouse, a 100 proof rye, is my go-to. My preferred sweet vermouth for this is Cocchi Vermouth di Torino. You can serve this up in a coupe glass with no ice, or as I have it pictured here, in a rocks glass with a big cube.
Ingredients
2 ounces rye or bourbon
1 ounce sweet vermouth
3 dashes Angostura bitters
1 cocktail cherry, for garnish (optional)
Instructions
Put a cocktail glass in the freezer to chill.
Add the rye or bourbon, vermouth, and Angostura bitters to a mixing glass. Fill 2/3 of the way with ice and stir until cold.
Strain into a cocktail glass (either up or over a big cube) and garnish with a cocktail cherry (if using)
Recommended Products
As an Amazon Associate and member of other affiliate programs, I earn from qualifying purchases.
Nutrition Information:
Yield:
1
Serving Size:
1
Amount Per Serving:
Calories:

468
Total Fat:

2g
Saturated Fat:

0g
Trans Fat:

0g
Unsaturated Fat:

1g
Cholesterol:

0mg
Sodium:

347mg
Carbohydrates:

43g
Fiber:

4g
Sugar:

15g
Protein:

5g