I may earn from purchases through links in this post.
Maraschino cherries, or at least the artificially bright red super sweet cherries that are plunked into Manhattans and nestled atop ice cream sundaes, are polarizing.
They're pretty, but their flavor is, at best, boring. Even as a kid, I tended to leave them uneaten.
But it doesn't have to be that way. Better versions of cocktail cherries exist. You can buy fancy Luxardo cherries, made with marasca cherries and soaked in a tart Maraschino liqueur syrup. They are delicious. And also expensive.
But, if you can find fresh cherries (or jarred cherries in syrup), you can also make your own.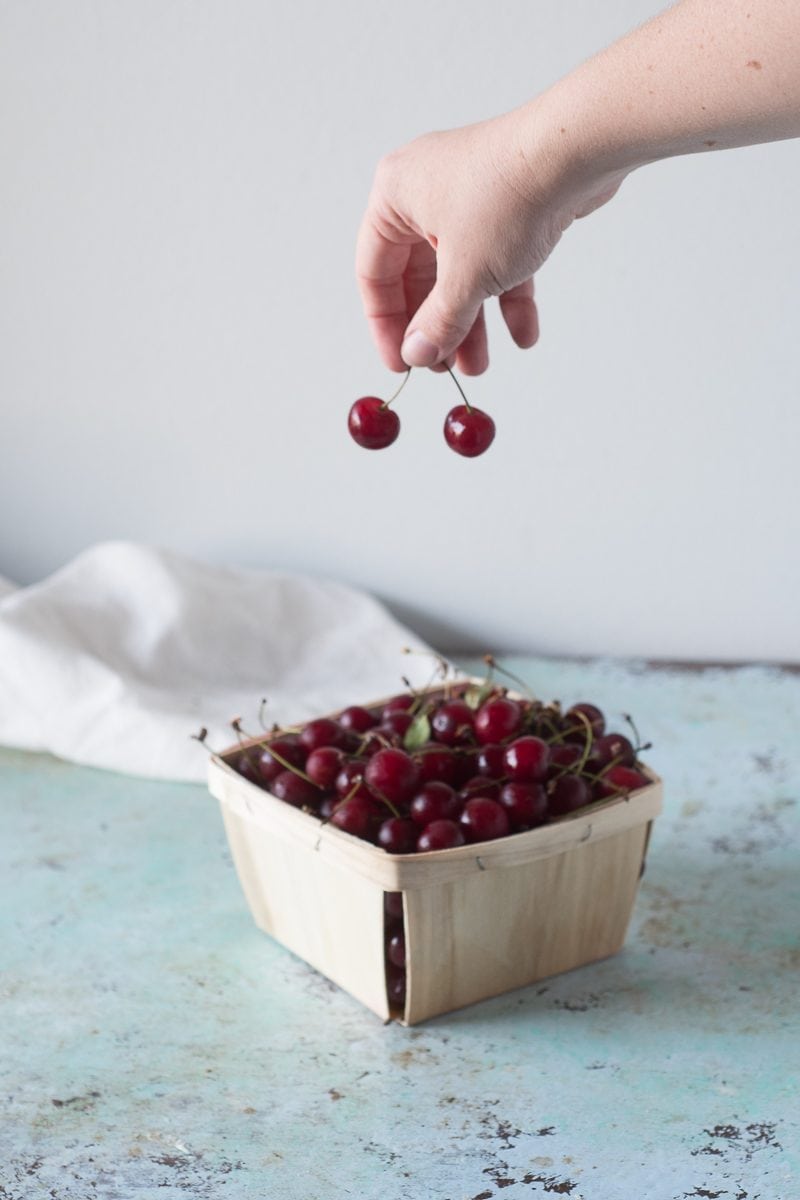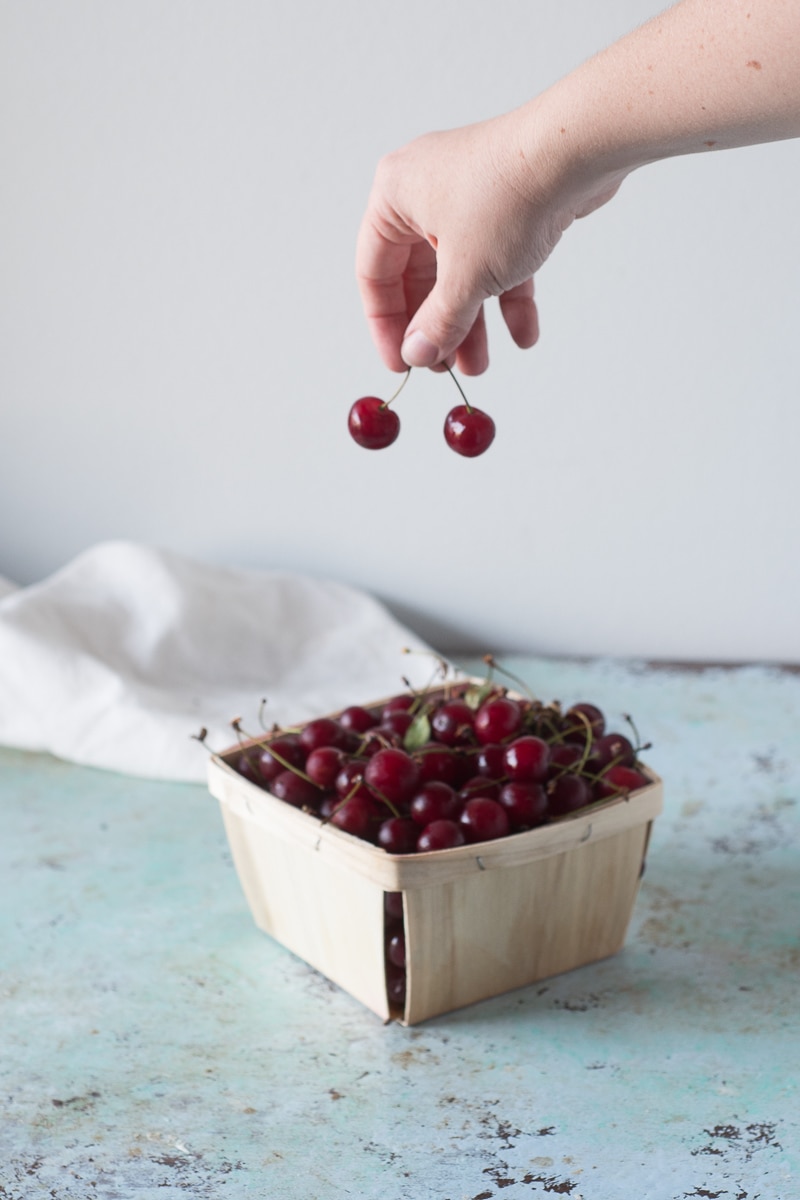 I've learned, after trial and error, that I don't love heavily spiced cocktail cherries or obscenely boozy bourbon-soaked cherries or anything overly complicated.
It turns out my favorite cherries to drop into cocktails are simple brandied cherries.
They still retain their natural cherry flavor, and they don't muddy up a drink with spices that might not quite go.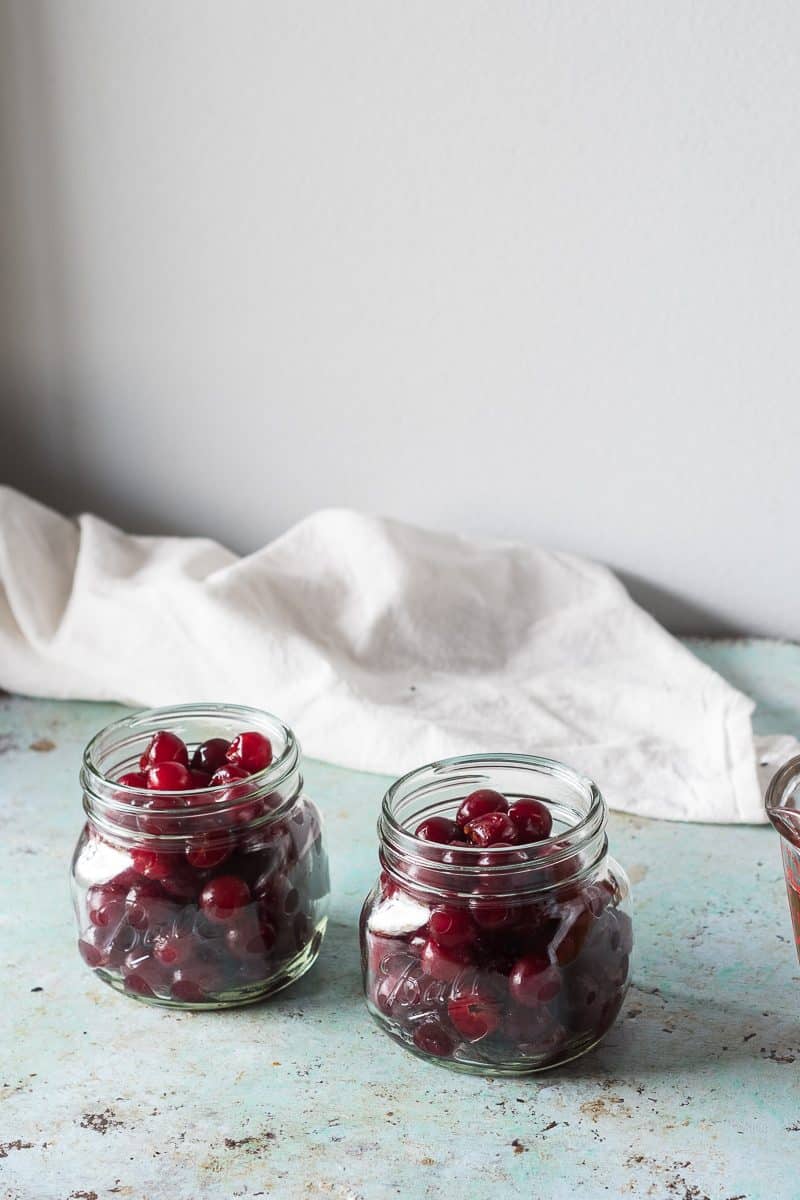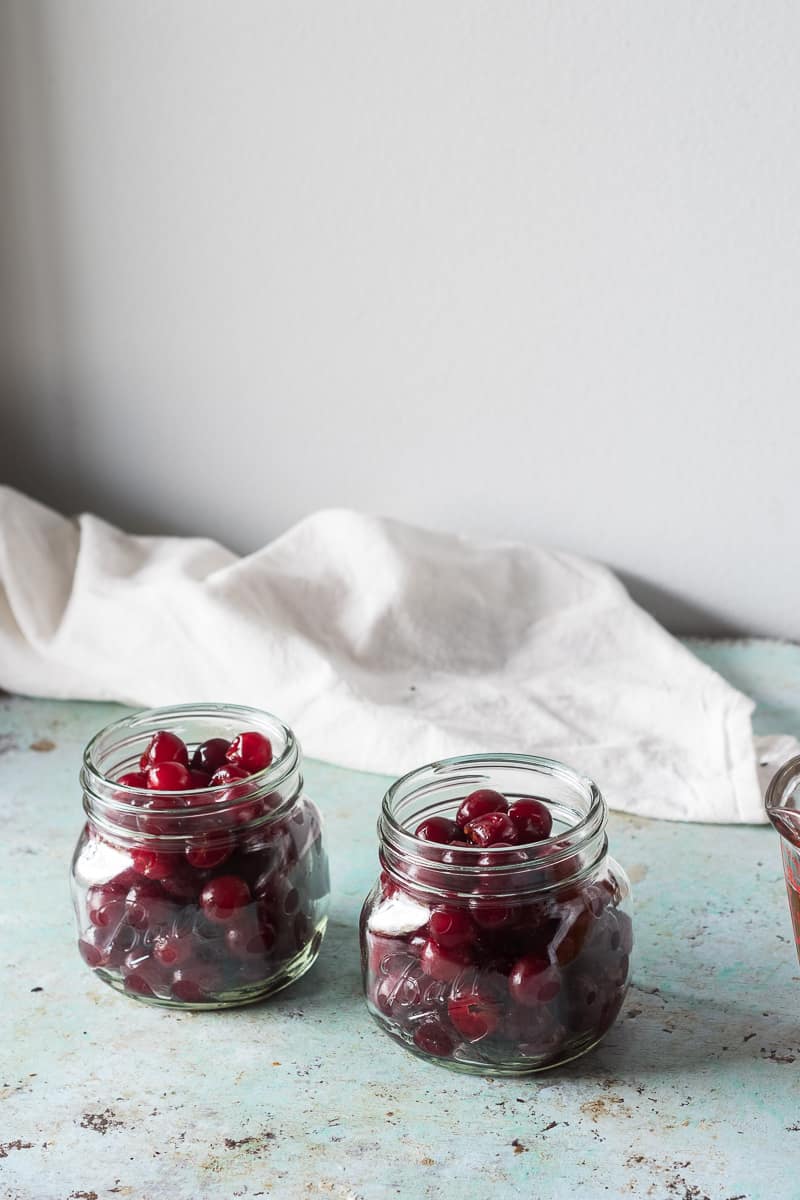 The process is simple. I like to start with sour cherries, but sweet bing cherries also work here.
I remove the pits (you could save them and use those and use them in orgeat) and tuck the cherries into mason jars. And then let them soak in a brandy-simple syrup.
You can use them in drinks as soon as they cool, but they get better and more rich with brandy flavor the longer they rest.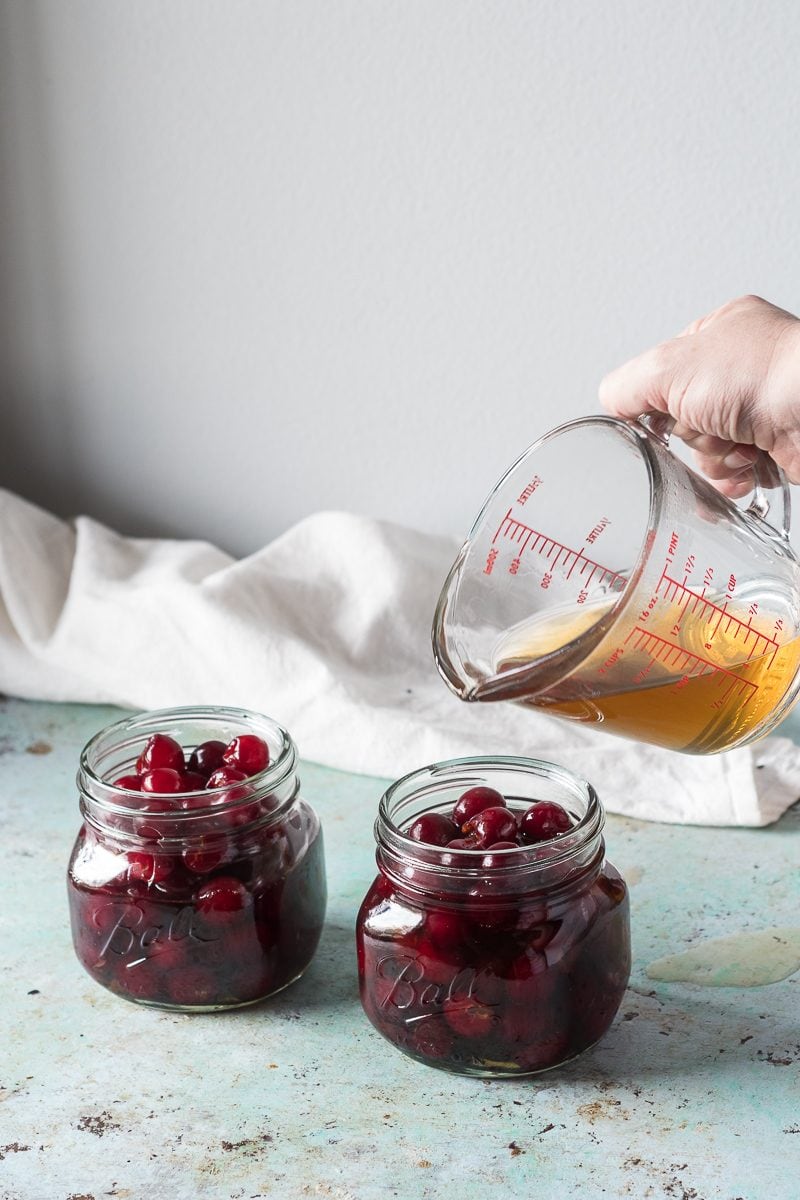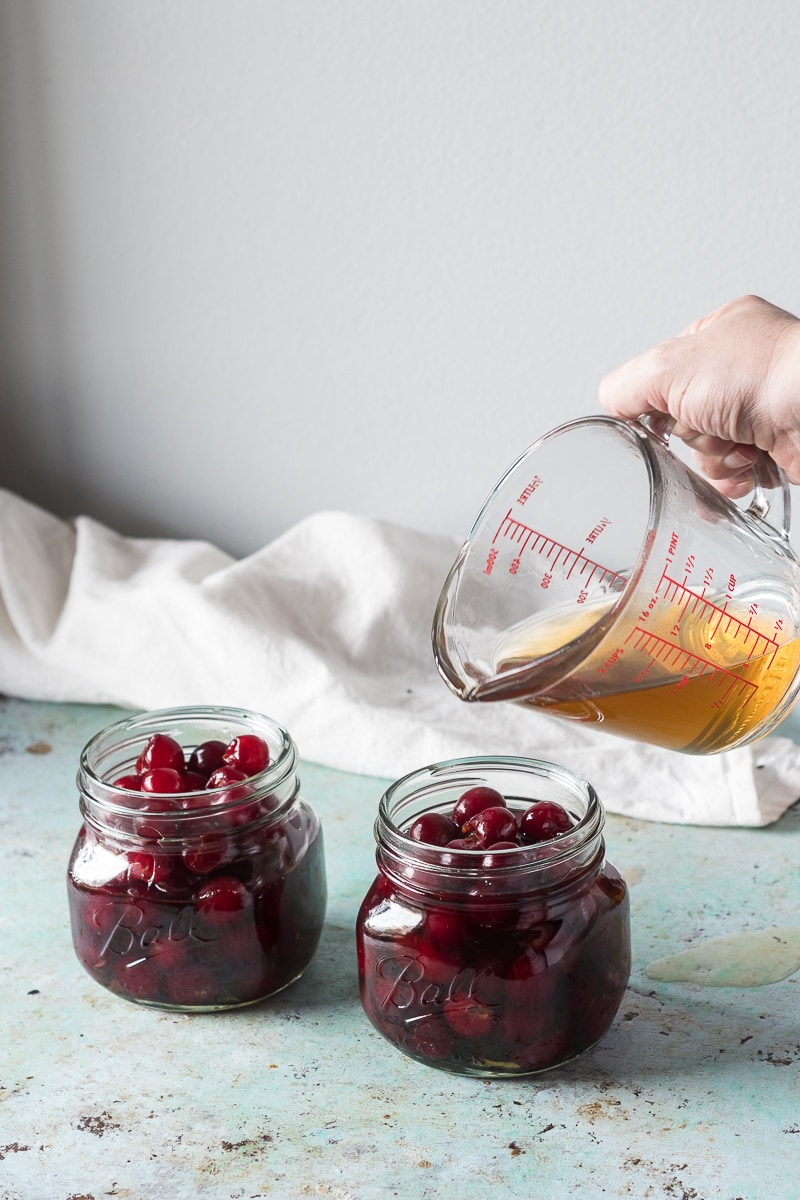 The alcohol and the sugar work as preservatives and these keep in the refrigerator pretty much indefinitely. (I went crazy a year ago with a huge batch of these and the ones I have left are still good.)
I like to plunk these delightful orbs into Manhattans, of course, but also Brooklyns and Martinezes (and while I rarely do this, they wouldn't be bad in a Toronto, either).
(Oh, and if you like a boozy milkshake they'd be pretty amazing in place of the blackberries in these milkshakes)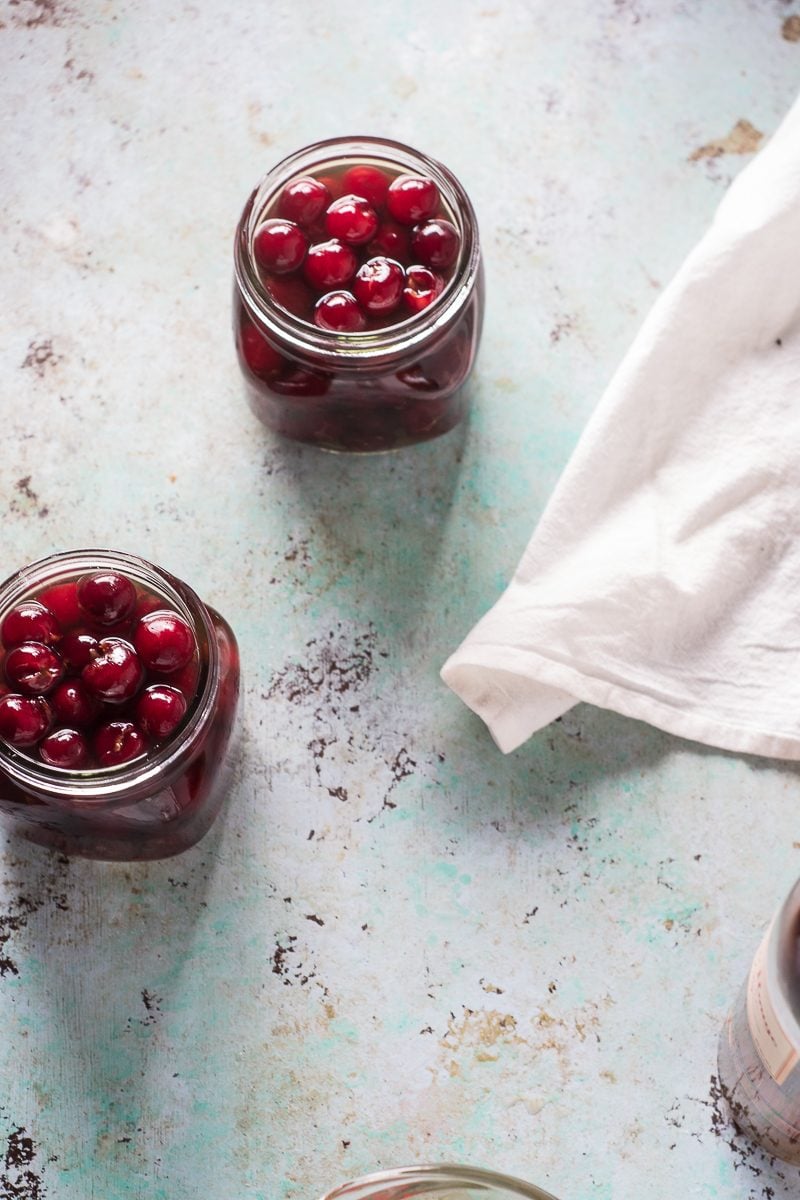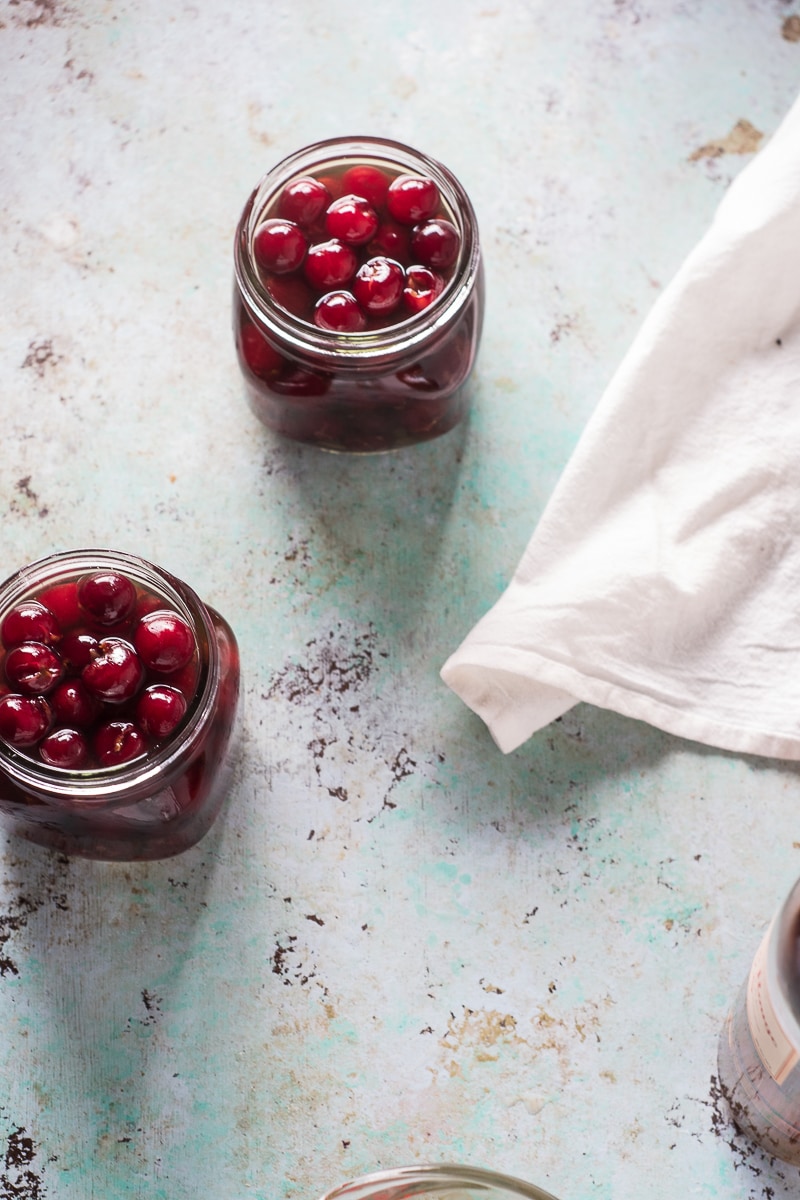 They make a satisfying garnish to a thoughtfully made cocktail. And I never leave these at the bottom of the glass uneaten.
Yield: 4 cups
Brandied Cherries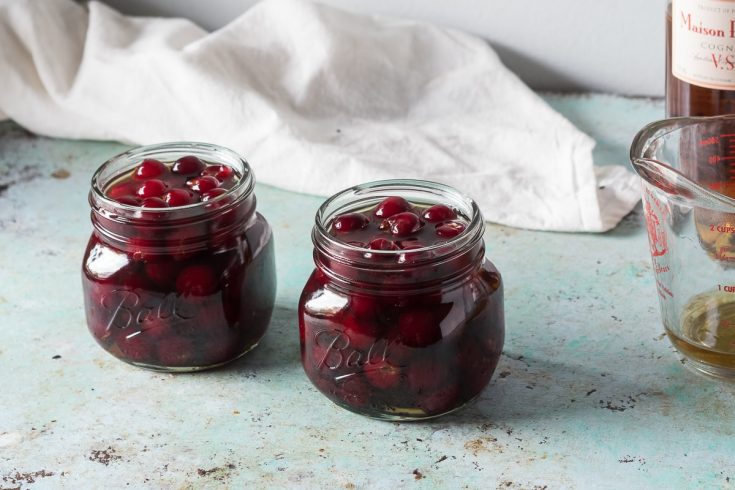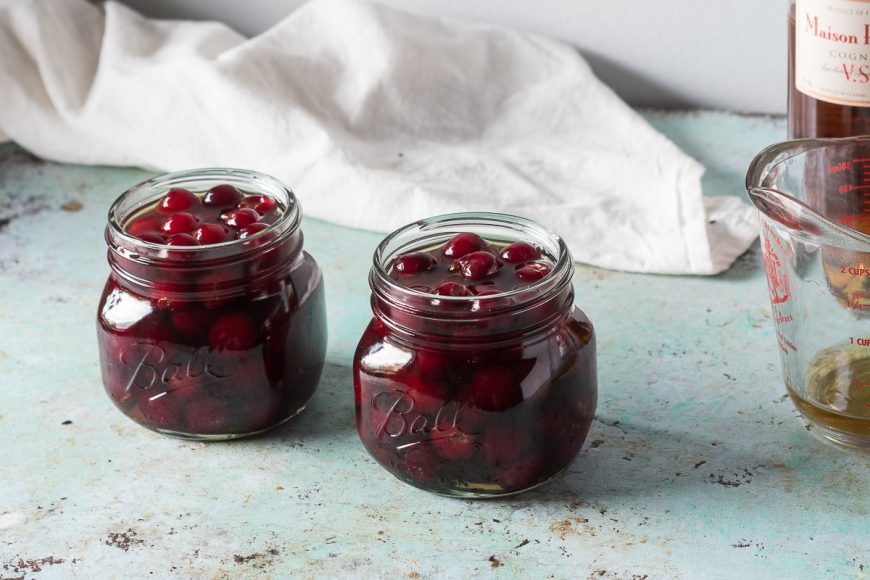 These brandied cherries are so much better than commercial Maraschino cherries (unless you're talking about pricy Luxardos). I like to use sour cherries here, but this also works with sweet bing cherries if that's what you have. This version is adapted from Paul Virant's Preservation Kitchen.
(If fresh cherries aren't available, you can also use jarred Morello cherries, such as the ones at Trader Joe's, that are usually packed in a sugar syrup. Drain the cherries and proceed as directed.)
They keep forever, more or less, in the refrigerator, but if you are someone who cans, you can also process them for 5 minutes in boiling water and store at room temperature indefinitely. I like to go with a lower end cognac here because a particularly high-end one would get lost in a drink.
Ingredients
1 cup (200 grams) brandy
2/3 cup (150 grams) water
1/2 cup (100 grams) sugar
4 cups (600 grams) sour cherries, pitted
Instructions
Add the brandy, water, and sugar to a small saucepan and heat over medium until the sugar has dissolved.
Fill two pint jars with the pitted cherries. Carefully pour the brandy syrup over the cherries until the cherries are covered with the liquid. Put lids on the jars and store in the refrigerator. Use to garnish drinks as desired.
Recommended Products
As an Amazon Associate and member of other affiliate programs, I earn from qualifying purchases.
Nutrition Information:
Yield:
50
Serving Size:
1
Amount Per Serving:
Calories:

27
Total Fat:

0g
Saturated Fat:

0g
Trans Fat:

0g
Unsaturated Fat:

0g
Cholesterol:

0mg
Sodium:

1mg
Carbohydrates:

4g
Fiber:

0g
Sugar:

4g
Protein:

0g