I may earn from purchases through links in this post.
Homemade cocktail mixers are easier to make than you might think.
While many of them take some time to steep or cool, most of them require little active time.
They just require a bit of sugar, a bit of fruit or juice or nuts or spices. Okay, the tonic probably requires some stuff that you'll probably have to order online (but don't worry—I've even told you where to find those oddball ingredients).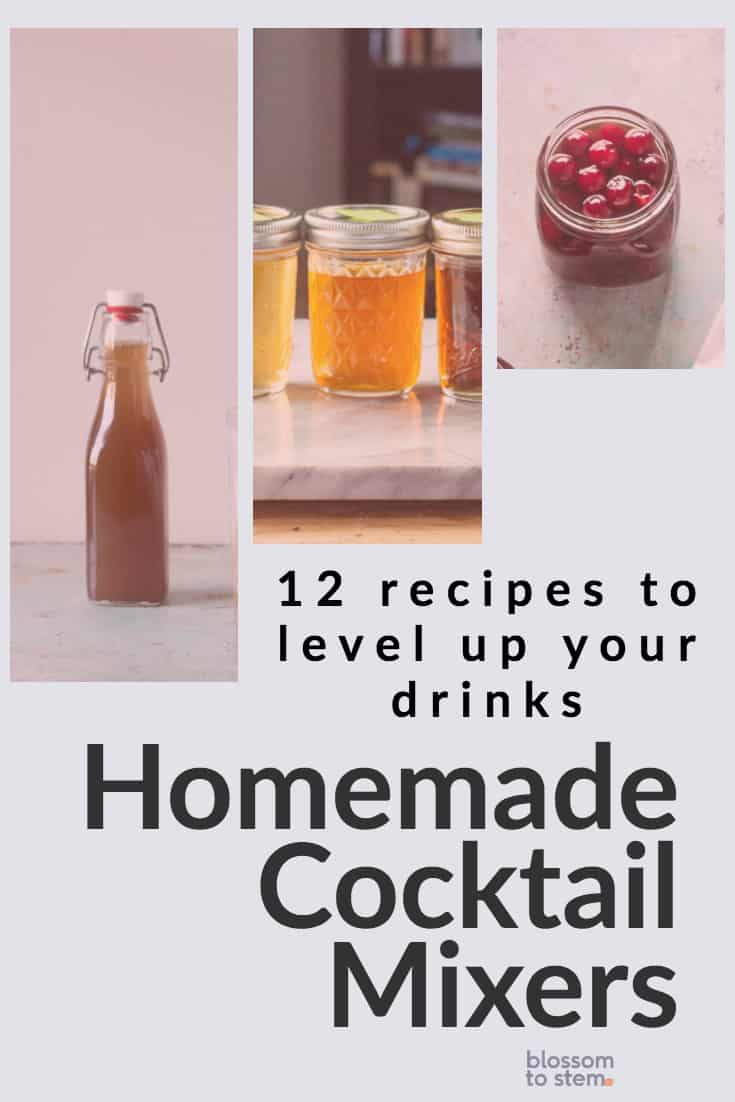 This is a great way to avoid the over-processed, artificial, and frankly not-very-good mixers you find at the low end of the mixer section.
And they're generally much cheaper to make than the pretty bottles and jars of syrups and cherries of the premium craft cocktail stuff.
Most of these are great as sodas on their own if you have a carbonator or plain seltzer or sparkling water. And the cherries are great on ice cream, too!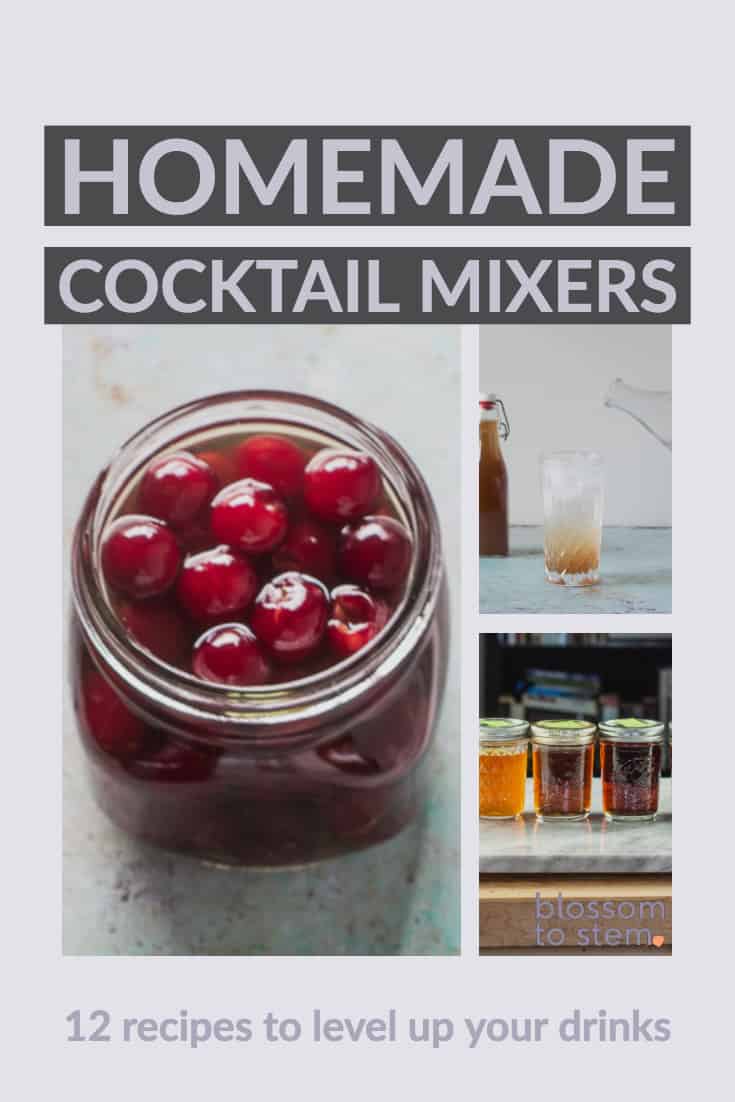 Homemade Cocktail Mixers to Level Up Your Drinks
The selection of cocktail mixers at liquor stores fall mostly fall into two categories: cheap and loaded with artificial colors and flavors and high fructose corn syrup or premium artisanal syrups from the craft cocktail resurgence with prices to match.
What's a cocktail geek with a passion for flavor but without an unlimited budget to do?
Make your own!
Many cocktail mixers, syrups, and tonic, and garnishes are actually pretty easy and inexpensive to make at home. Some, like homemade tonic, require tracking down obscure ingredients (but online ordering makes them easy to get your hands on), while others simply require access to sugar, nuts, fruit, juices, or spices that you can probably find at your local grocery store.