I may earn from purchases through links in this post.
This is so easy. And so refreshing.
I don't know why I haven't done it before.
I found myself with lots of citrus fruits denuded of their zest after I made citrus kosho and I knew I would never get through it if I didn't do something with it right away.
Citrus that's been zested keeps for a while in an airtight container, but it starts to dry out, and maybe it's just confirmation bias, but it seems to me that it gets moldy more quickly than intact citrus fruits.
I had visions of pulling hard little orbs that used to be limes out of the back of the refrigerator in a month.
I was determined not to do that this time. (Not that I've ever done anything like that before…ha ha.)
The obvious way to use zested citrus is to focus on their juice. There are plenty of ways to use citrus juice, in lemon curd, for example, but I had just made meyer lemon ginger curd and didn't need anything else like that at the moment.
And lemon and lime and grapefruit juice get weird after a few days. The flavor turns bitter, and they lose the intense punch of flavor they bring to the table.
That's why the stuff in those little lemon and lime shaped bottles doesn't compare to the freshly squeezed stuff. (Seriously, do a side by side taste test if you don't believe me.)
Then I remembered something Stephanie Izard (of Top Chef and The Girl and the Goat and Little Goat fame) had mentioned at a chef demonstration I attended at the Green City Market last summer.
She was talking about this dessert with candied eggplant that gets simmered in this lemon syrup. It's something I'm going to have to try when eggplants are back in season.
But it was the lemon syrup itself that stuck with me.
It's so obvious really. It was a "why hadn't I thought of that" moment for me. It's a simple syrup, which is traditionally a syrup made of equal parts water and sugar, that substitutes lemon juice for the water. Simmer on the stove until the sugar is dissolved, let cool, and refrigerate.
That's it.
I did this with lime juice and grapefruit juice as well.
It keeps for weeks that way and can be used in all sorts of ways, like in cocktails (a gimlet, anyone?). A splash of it would be nice if you like lightly sweetened iced tea.
I love my home carbonator (it seems like so many people have them now), and when added to fizzy water this makes a soda with real fruit juice flavor, reminiscent of Orangina or the Lemon-Soda that we got in Italy when I lived there ages ago. It's just delicious.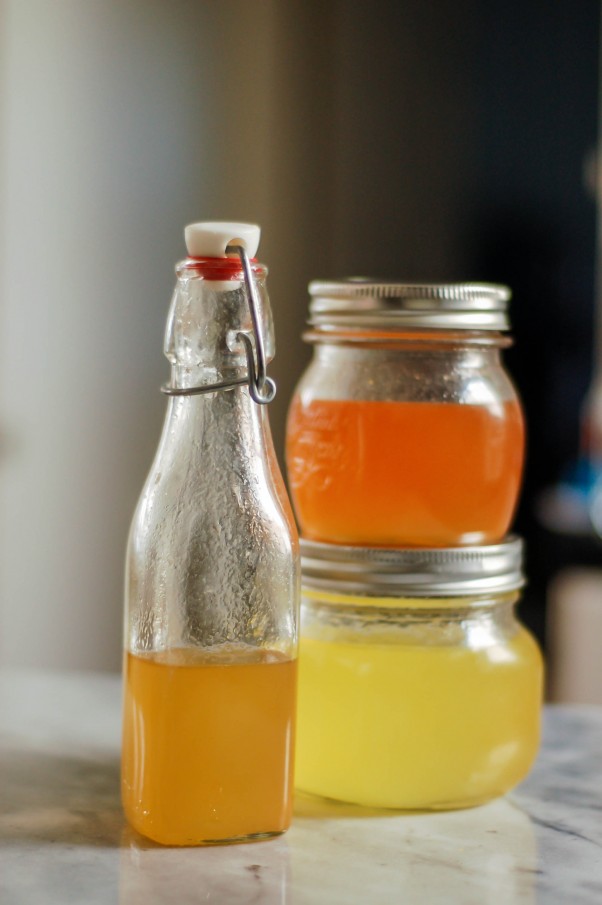 Yield: 3/4 cup
Lemon Syrup, Lime Syrup, and Grapefruit Syrup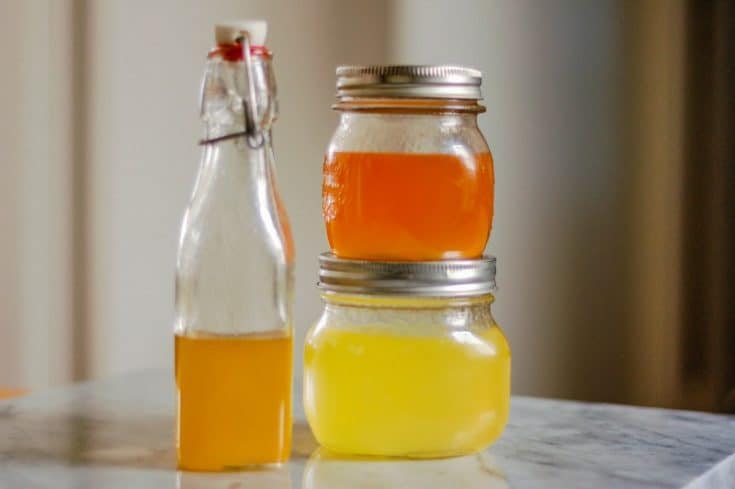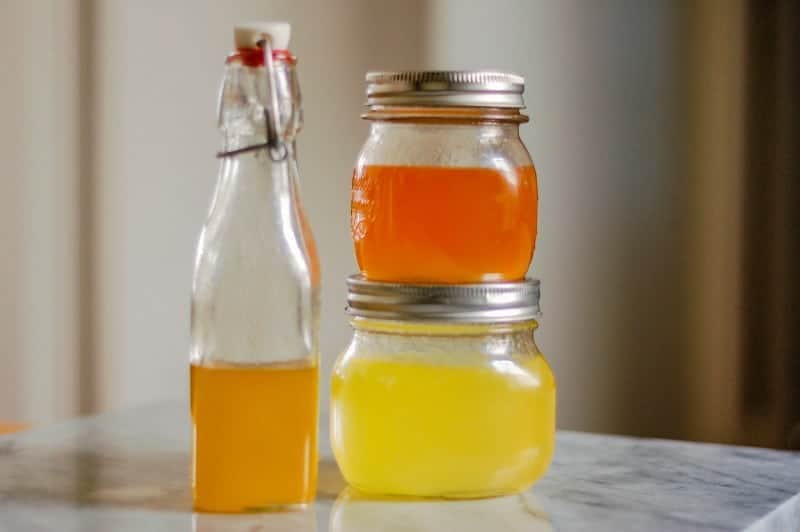 If you're wondering what to do with zested citrus, these syrups are great.. I fear it would be too sweet with oranges, but for the citrus fruits on the tarter side of the spectrum this is lovely. I use a combination lemon/lime squeezer like this for juicing citrus fruit. I even cut the grapefruit into eighths to make it fit. I find it makes it so much easier to get most of the juice out than other methods I've tried. This is more of a ratio and a method than a recipe. You really just want equal parts juice and sugar. I'm giving you a half cup of each so you have a starting point, but if I were looking to use up citrus, I'd juice everything and measure it out, then add the same amount of sugar.
Ingredients
1/2 cup lemon juice, or lime juice, or grapefruit juice
1/2 cup sugar
Instructions
Juice your lemons or limes or grapefruit. Measure the juice in a liquid measure. Pour it into a small saucepan. Add the same amount of sugar. Bring to a simmer and stir until all the sugar is dissolved. Let cool. Store in the refrigerator. Keeps for several weeks at least.
Recommended Products
As an Amazon Associate and member of other affiliate programs, I earn from qualifying purchases.
Nutrition Information:
Yield:
9
Serving Size:
1
Amount Per Serving:
Calories:

57
Total Fat:

0g
Saturated Fat:

0g
Trans Fat:

0g
Unsaturated Fat:

0g
Cholesterol:

0mg
Sodium:

4mg
Carbohydrates:

15g
Fiber:

0g
Sugar:

11g
Protein:

0g