I may earn from purchases through links in this post.
I love a cocktail made with a good orgeat, the classic almond syrup that's essential to a Mai Tai, the Japanese Cocktail, and a staple of any tiki bar.
(Oh, and in case you were wondering, it's pronounced or-zhat in English. If you want to go full-French, leave off the t sound at the end.)
You can buy the stuff commercially (my favorite is Small Hand Foods), but the good stuff is not cheap, and the cheap stuff is mostly corn syrup and artificial flavors that doesn't even taste good.
The good news is that making your own is very doable. I've made my own orgeat many times, sometimes even including cherry pits for the bitter almond flavor.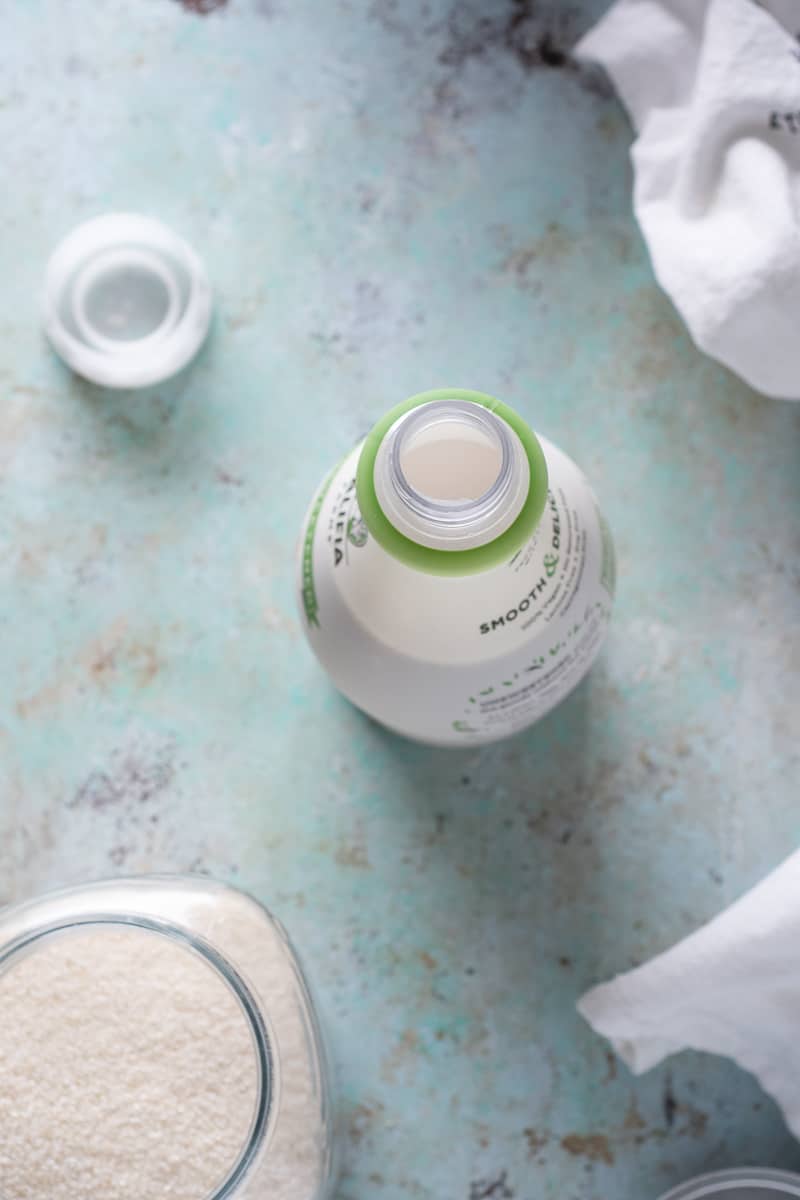 The bad news is that most orgeat recipes I've come across require the almonds to steep in syrup for several hours, which isn't difficult, but it's not very helpful if you were hoping to make a bunch of tiki drinks, like, now.
Enter a great little hack from Jamie Boudreau, whose Canon Cocktail Book is a great asset for anyone (especially those looking to create their own Amer Picon).
Instead of starting with almonds, he starts with almond milk, makes a syrup with that, and punches it up with some almond extract and some orange flower water.
(It's almost as easy as making your own grenadine.)
It comes together in a few minutes on the stove. Like any syrup, it's a matter of dissolving sugar in liquid. So you just have to heat the almond milk and sugar together until the sugar dissolves. Then stir in the almond extract and orange flower water and cognac at the end.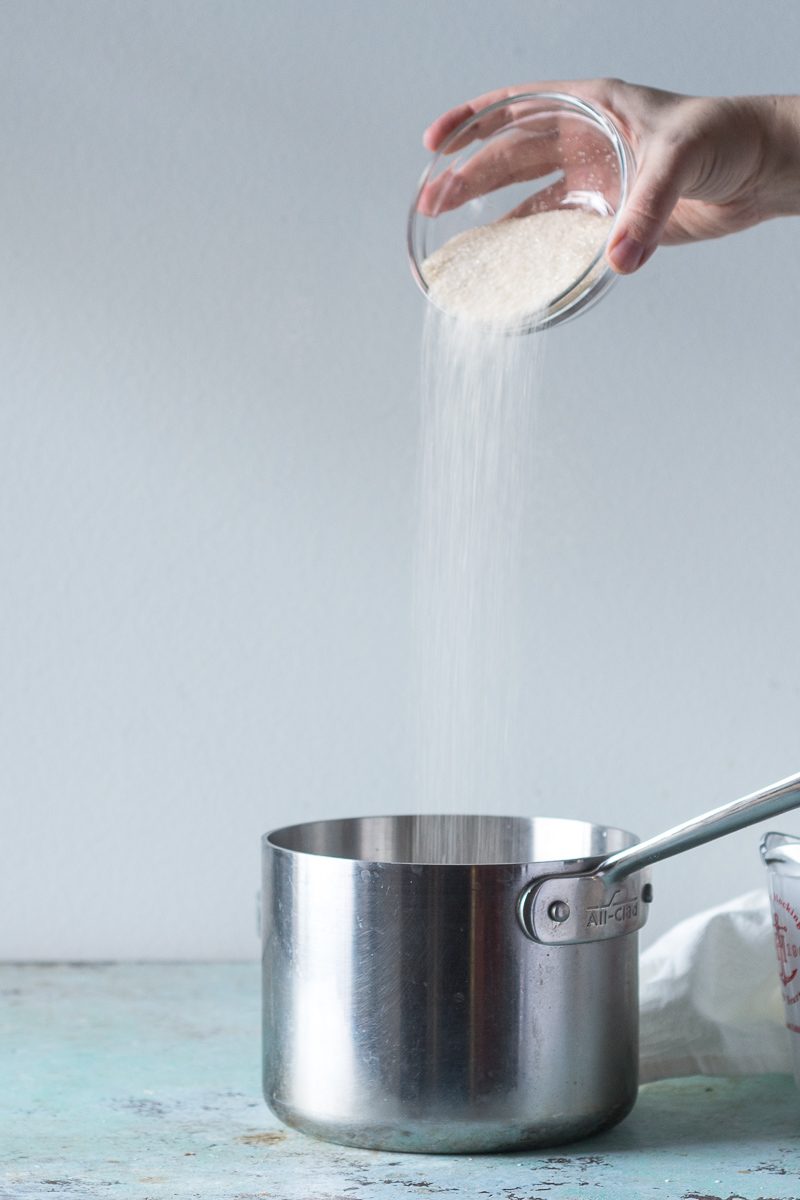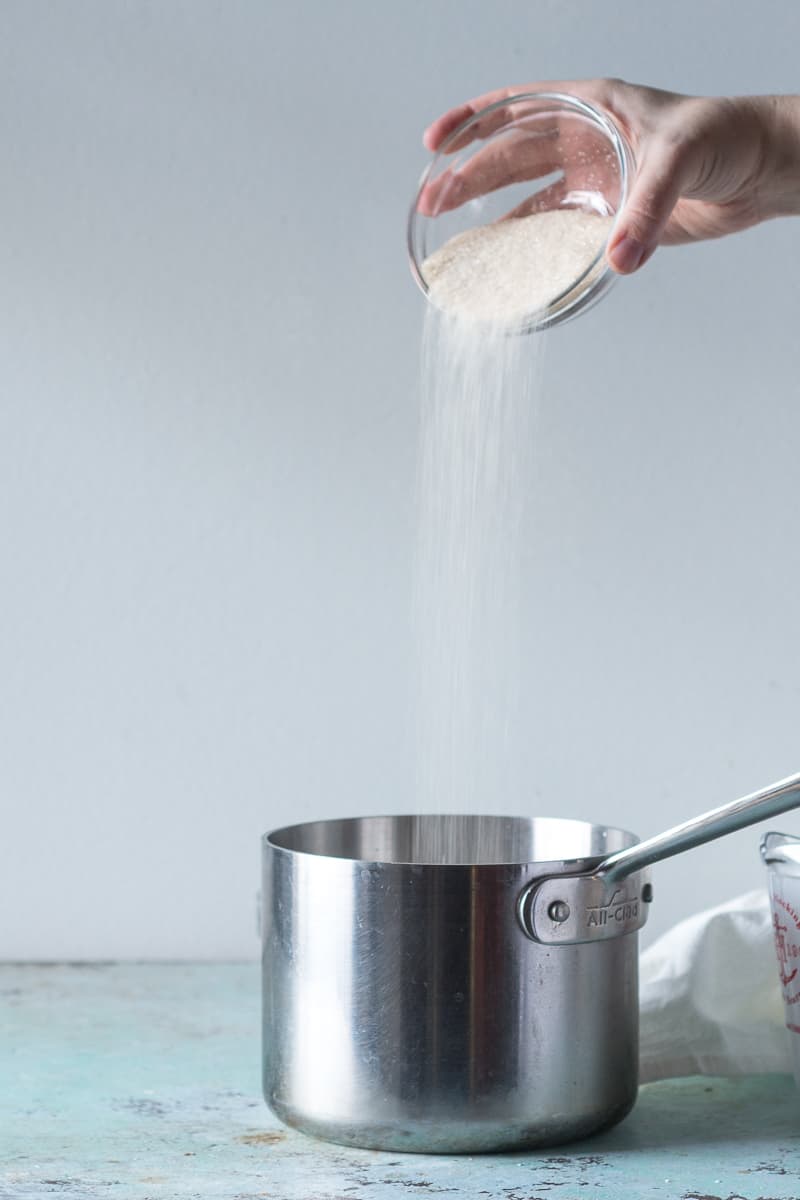 Be sure to measure the orange flower with care. Like most floral flavors, a little goes a long way and too much will make your orgeat taste like a mouthful of perfume.
The cognac helps to extend the life of the syrup, but you can leave it out if you prefer. (There's a small amount of alcohol in almond extract, which is essential to the flavor here, so the orgeat won't be completely alcohol free, but the amount will be negligible.)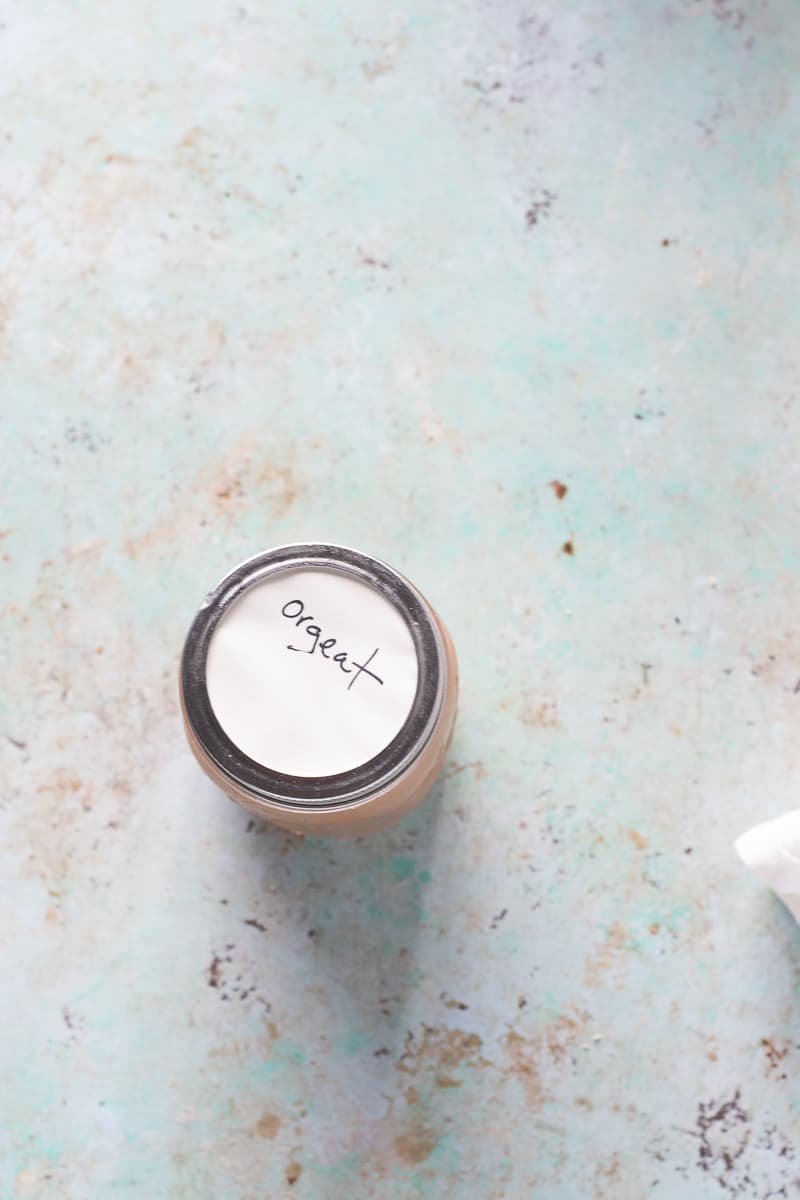 And it's ready to use as soon as it's cool (you could even use on the warm-ish side if you're in a rush).
And this quick and easy orgeat is nearly as good as other versions I've made. It's not quite as complex as the results I get when I've steeped my own almonds, but the reward to effort ratio tough to beat here.
It's worth noting this orgeat is on the sweeter side. It's more like a rich simple syrup with a 2:1 ratio of sugar to liquid. It gives the syrup more body and means you don't have add as much to a drink.
If you're used to using other versions of orgeat in your drinks, you may want to use a little less of this at first and play around to find the balance you like.
In addition to cocktails, it's a nice syrup to add to coffee or even to hot chocolate.
It's a nice trick to have in your back pocket, and a nice syrup to have in your refrigerator.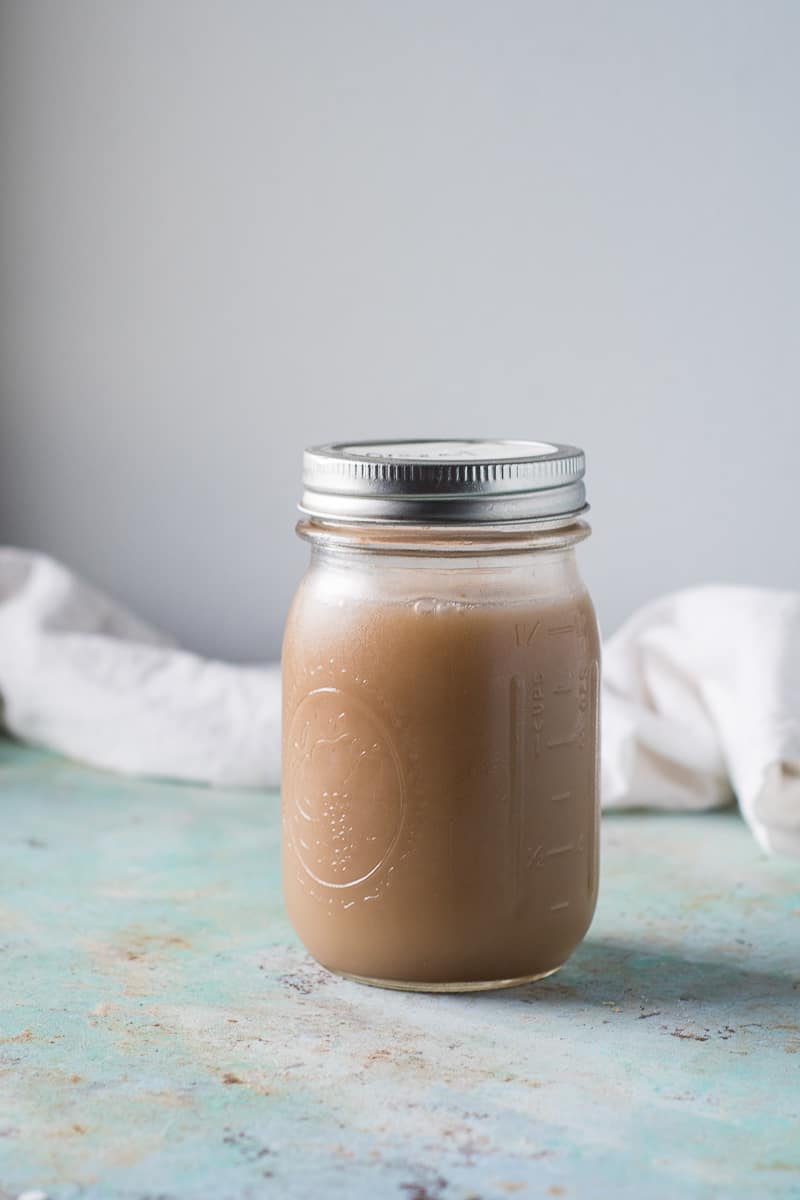 Yield: 24 fluid ounces
Quick and Easy Orgeat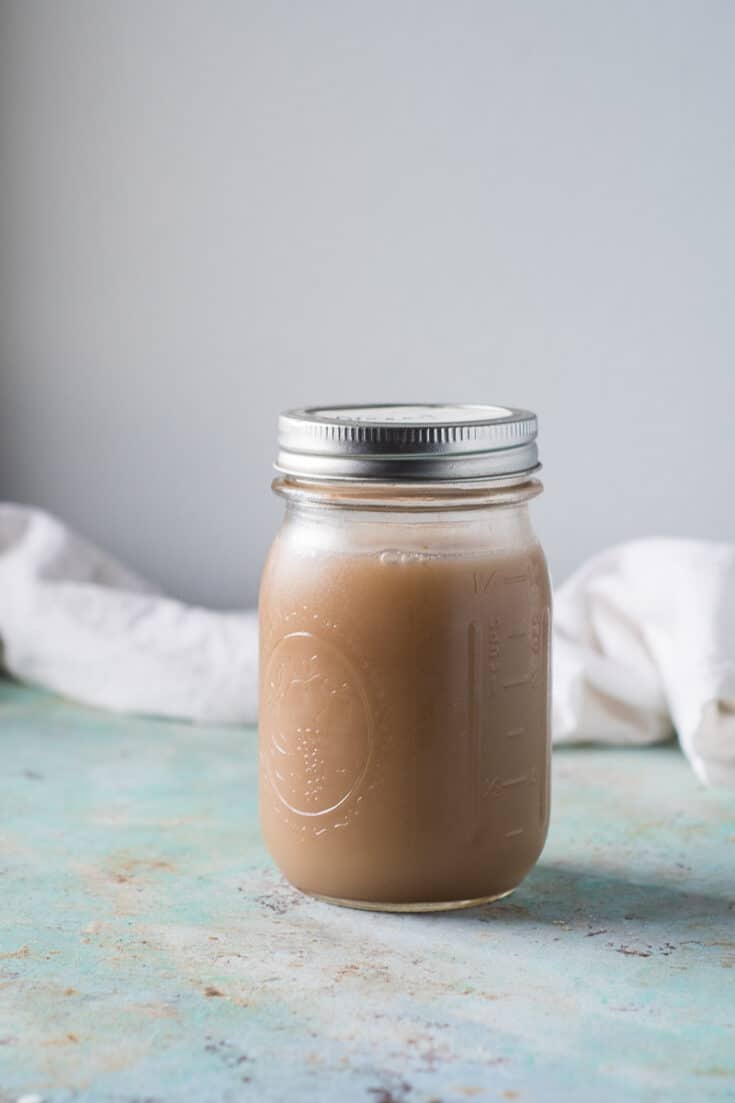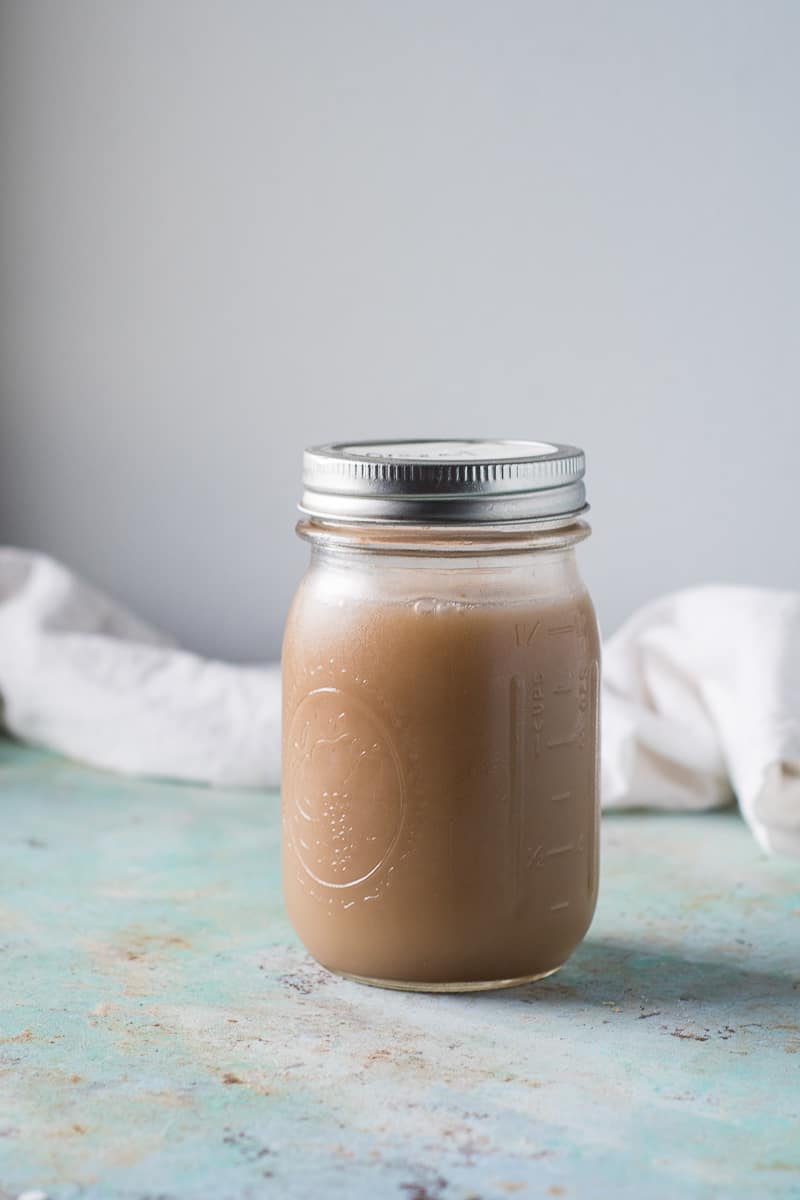 Most orgeat recipes involve steeping almonds for several hours. This one cuts out that step by using plain unsweetened almond milk. Be sure to look for a high quality almond milk with good almond flavor (I'm a fan of Califia Farms). This comes together in a few minutes and keeps in the refrigerator for several weeks.
Ingredients
2 cups plain unsweetened almond milk
4 cups granulated sugar
2 tbsp almond extract
1 tsp orange flower water
1/3 cup cognac
Instructions
In a medium saucepan, heat the almond milk and sugar over medium-high heat, stirring until the sugar is dissolved, about 3-5 minutes. Remove from heat, stir in the almond extract, orange flower water, and cognac. Let cool. Transfer to an airtight bottle or jar and keep refrigerated.
Recommended Products
As an Amazon Associate and member of other affiliate programs, I earn from qualifying purchases.
Nutrition Information:
Yield:
24
Serving Size:
1
Amount Per Serving:
Calories:

140
Total Fat:

0g
Saturated Fat:

0g
Trans Fat:

0g
Unsaturated Fat:

0g
Cholesterol:

0mg
Sodium:

1mg
Carbohydrates:

34g
Fiber:

0g
Sugar:

33g
Protein:

0g