FYI: If you buy something through a link in our posts we may get a small share of the sale.
If you are a cocktail fan, and especially if you are a whiskey fan, you have probably already had a Sazerac. You don't need to be sold on its inherent deliciousness. You probably like rye and a good stiff drink.
And I am so with you on that.
It's a hell of a cocktail. Somewhere high on the list of classics with staying power, in the company of Manhattans and Martinis and Old Fashioneds and Negronis.
Its contents have, however, shifted over time.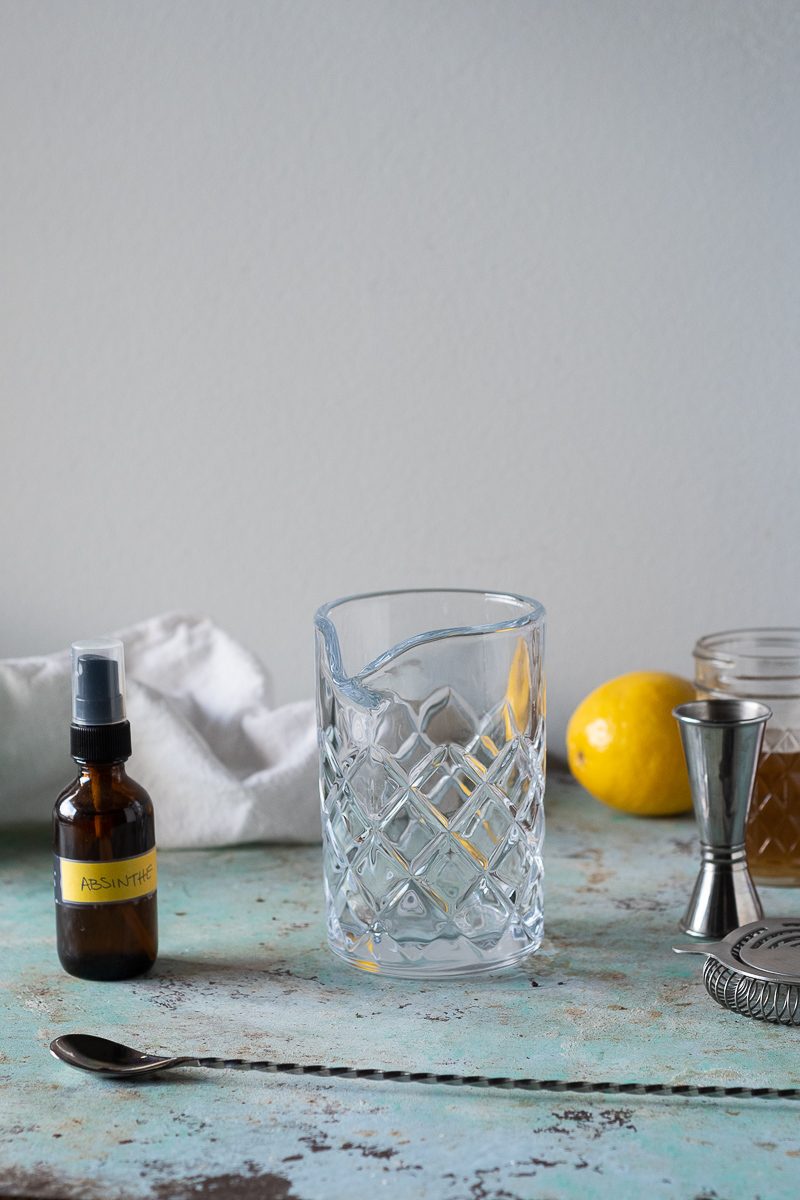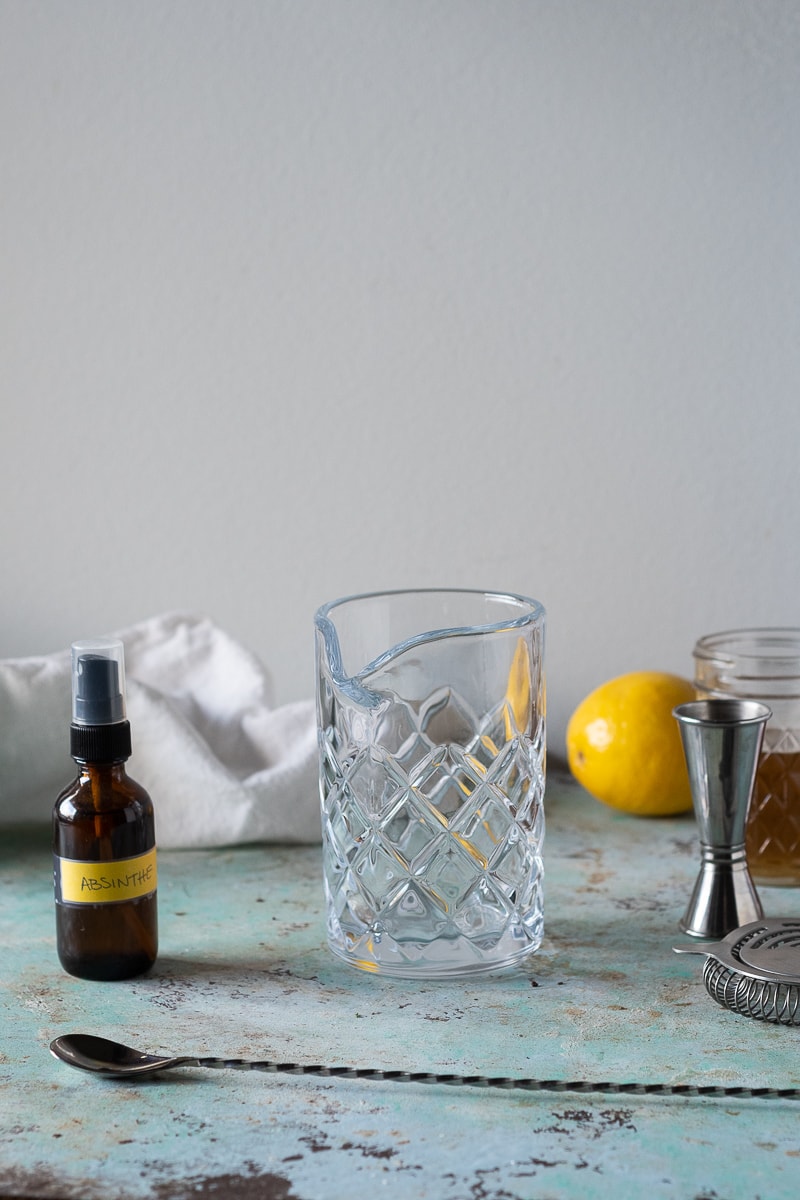 The Sazerac was born in New Orleans sometime in the mid 19th century and was originally made with cognac, a popular spirit in the former French colonial port town. (The name of the drink comes from Sazerac de Forge et Fils, a brand of cognac imported to New Orleans in that era.)
But a wine blight in France wiped out cognac and wine production for a while around 1870, when American rye whiskey took over the starring role, which it maintains to this day. (If you are from Wisconsin and like brandy Manhattans, you may prefer a cognac-based Sazerac–for the rest of us it is rye or a split-base of cognac and rye.)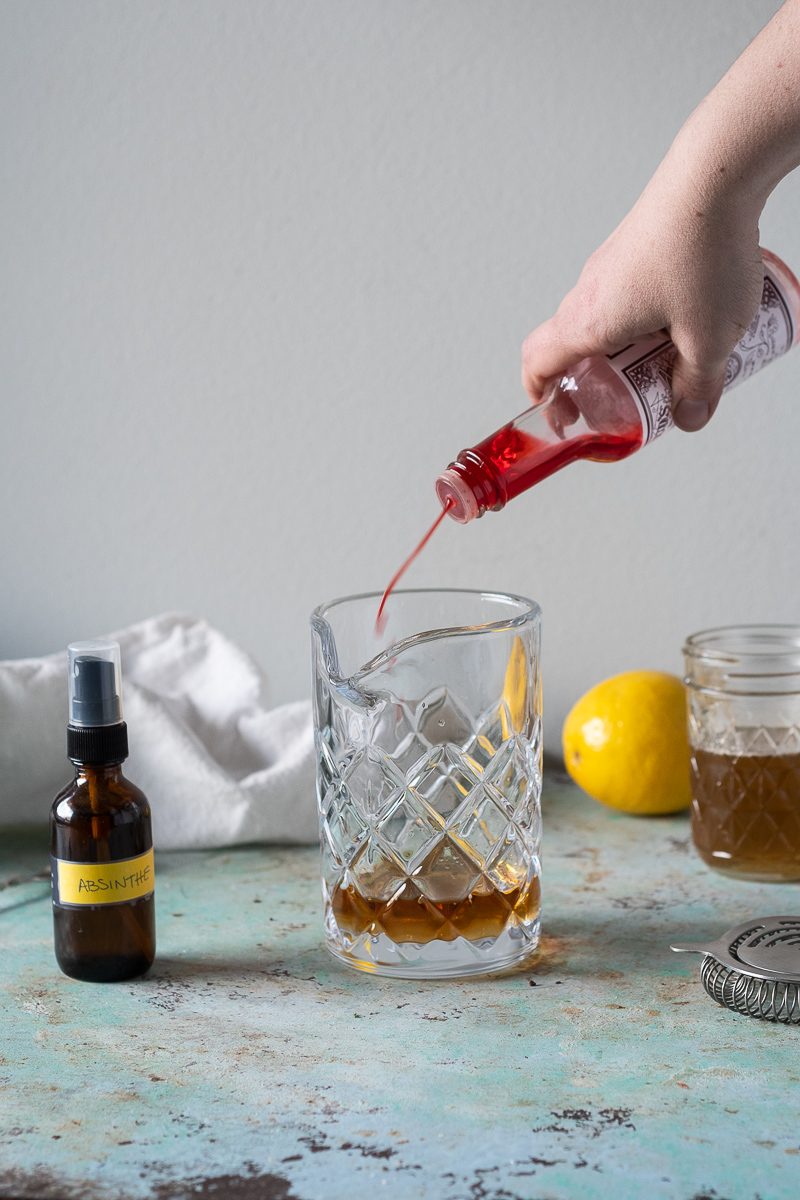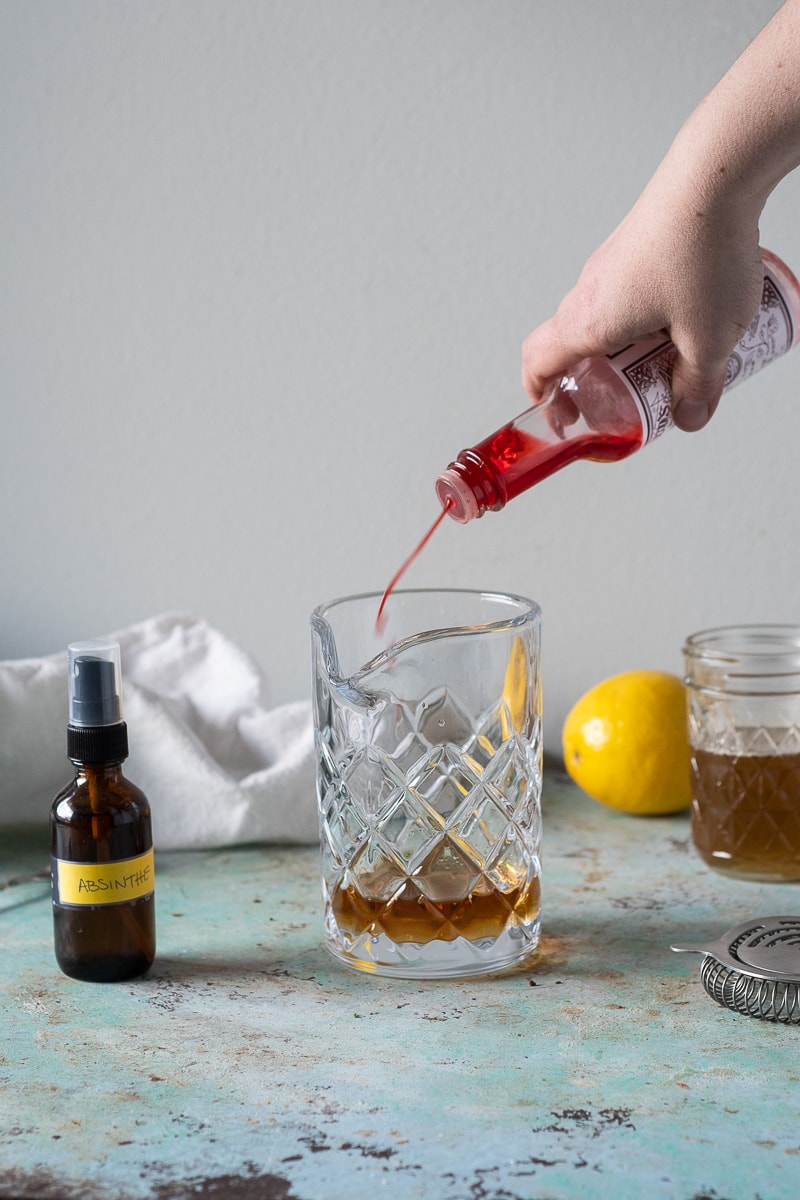 New Orleans' French roots also show in the inclusion of absinthe in the original recipe.
But America's complicated relationship with absinthe (it was banned in the U.S. in 1912 and had murky legal status until 2007 having to do with its supposed hallucinogenic qualities [it doesn't have any]) brought absinthe substitutes like Pastis and Herbsaint into the Sazerac.
And Herbsaint is still deservedly popular in the drink, but personally I like it better with absinthe for the rinse.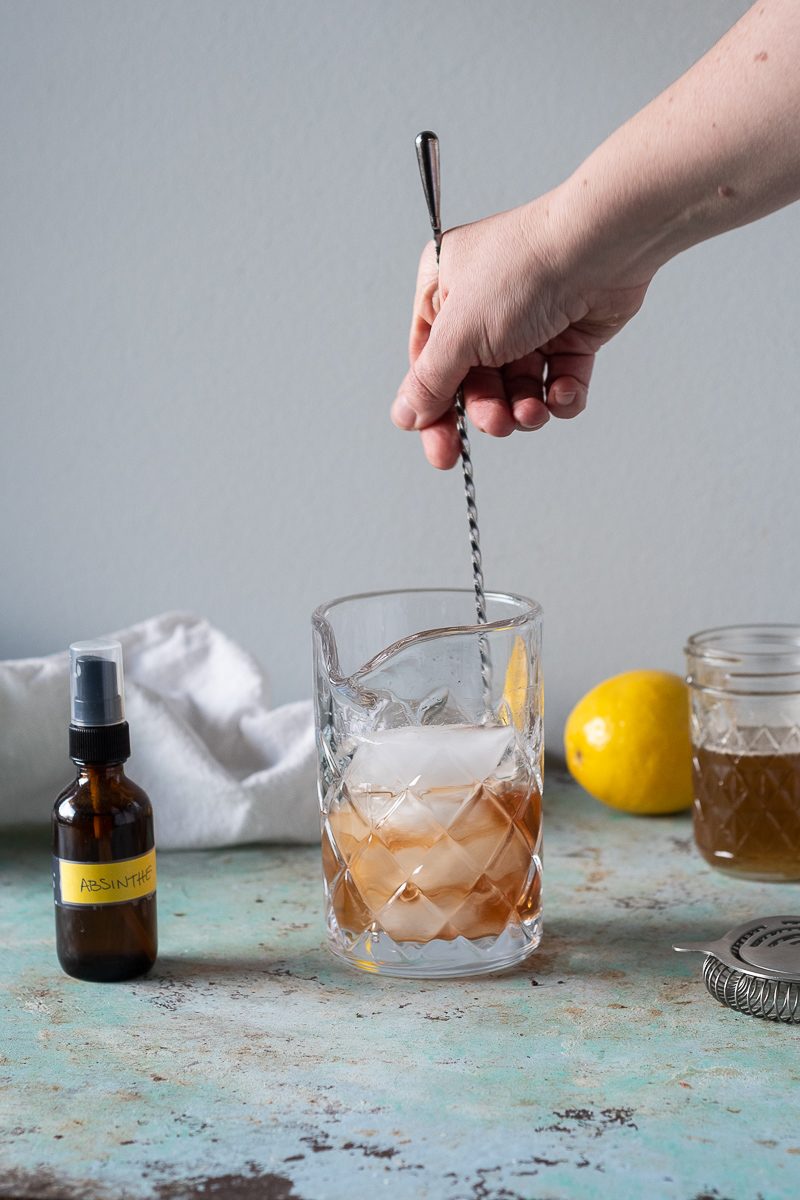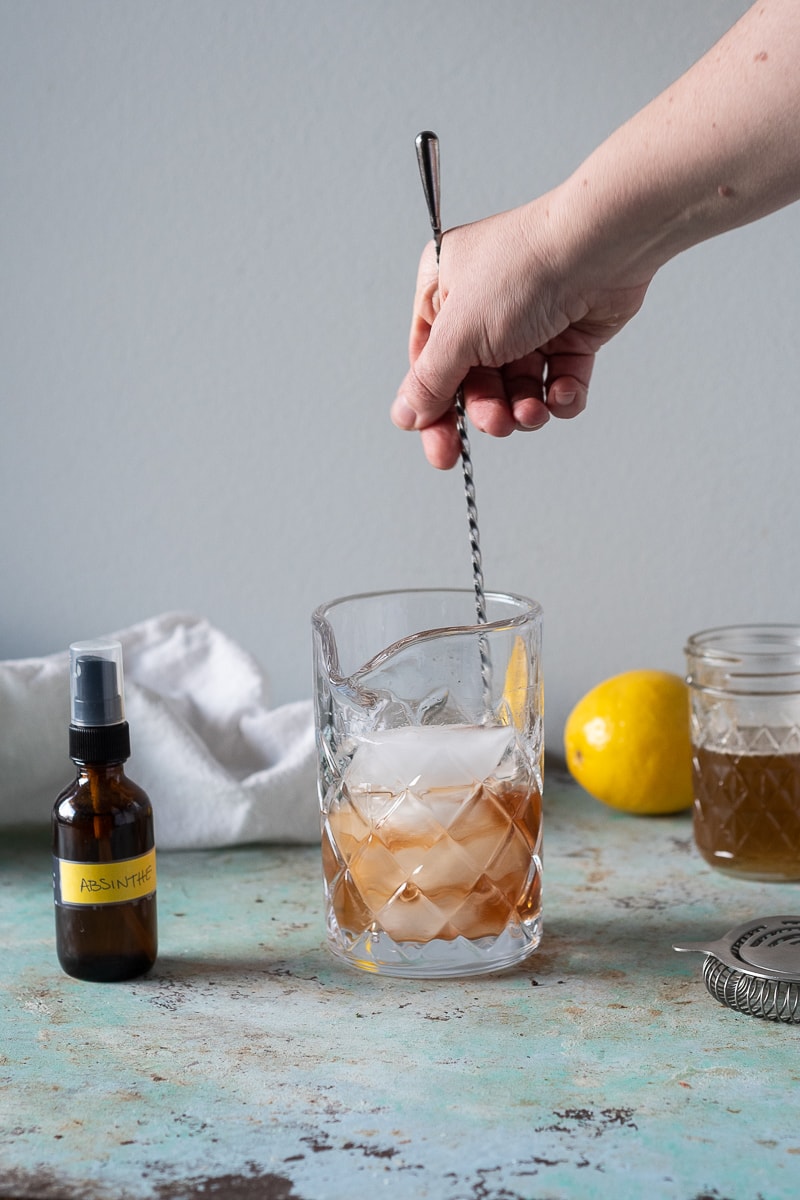 One ingredient that's stayed essential to the drink since the beginning is the bright red, anise scented Peychaud's bitters, which were sold by apothecaries as medicinal in purpose but considered palatable only mixed in a cocktail.
(Now there are a number of artisanal Creole bitters that have a similar flavor profile, but all self-respecting Sazerac makers should have a bottle of Peychaud's in their bitters collection.)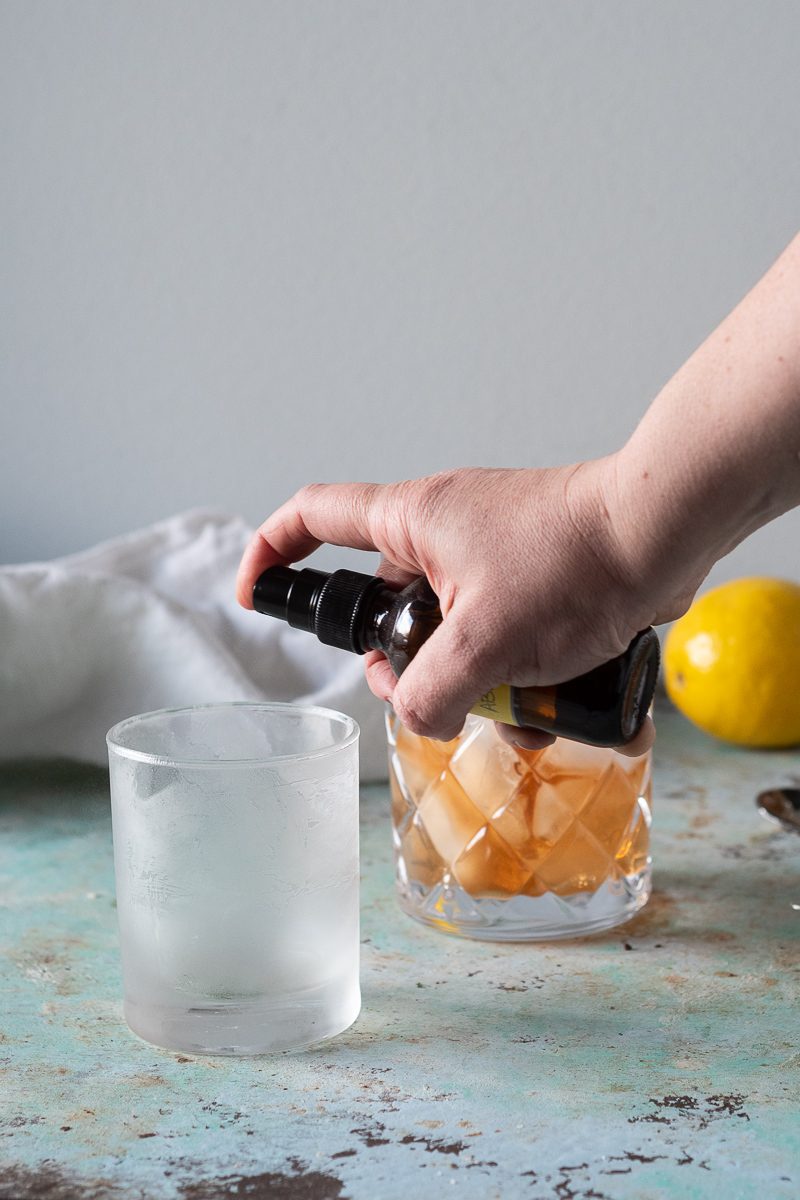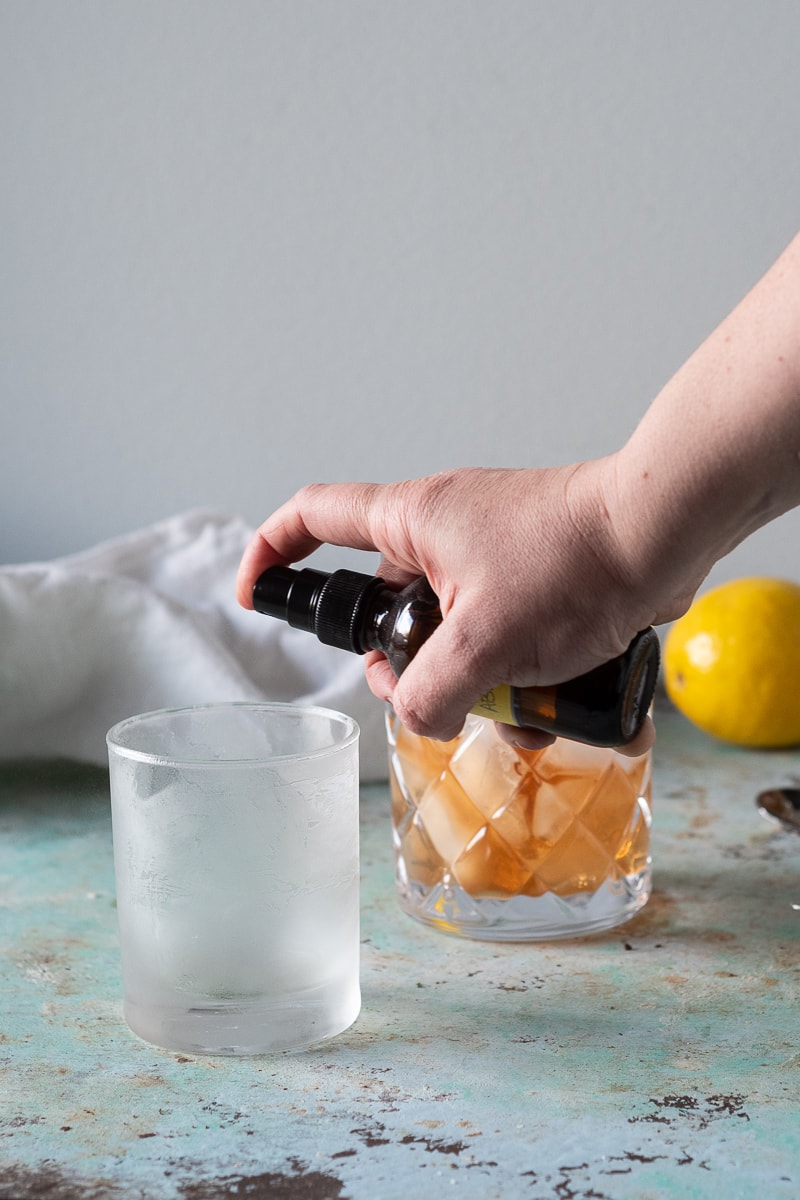 Making the drink is mostly straightforward. Chill a rocks glass. Stir everything except the absinthe in a mixing glass with ice. Then rinse your chilled glass with absinthe.
You can do by pouring absinthe into the glass, swirling it around to coat the inside, and pouring it out. I've always thought that was a waste of absinthe, but it doesn't require any special equipment.
My preferred method, one I discovered by watching and chatting with bartenders over the years, is using a bottle with a fine mist sprayer to mist the inside of the glass. (They're cheap and totally worth the investment if you make Sazeracs with any frequency.)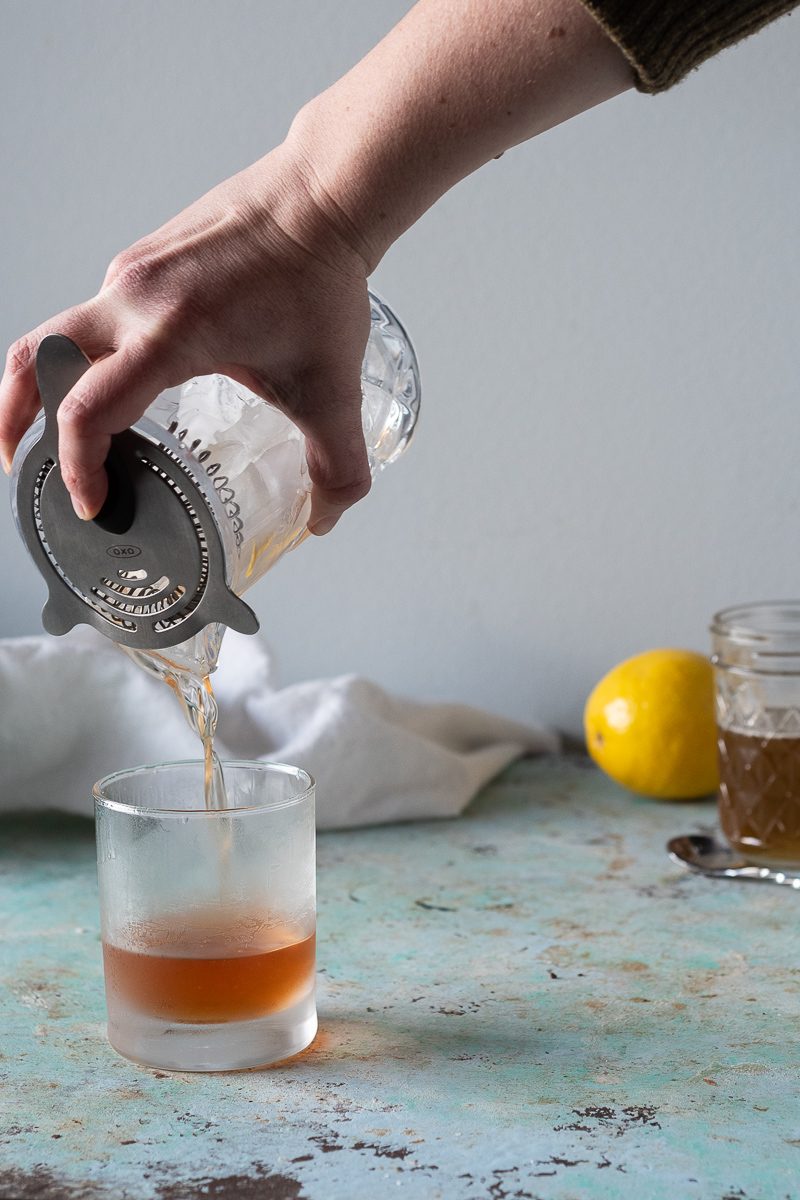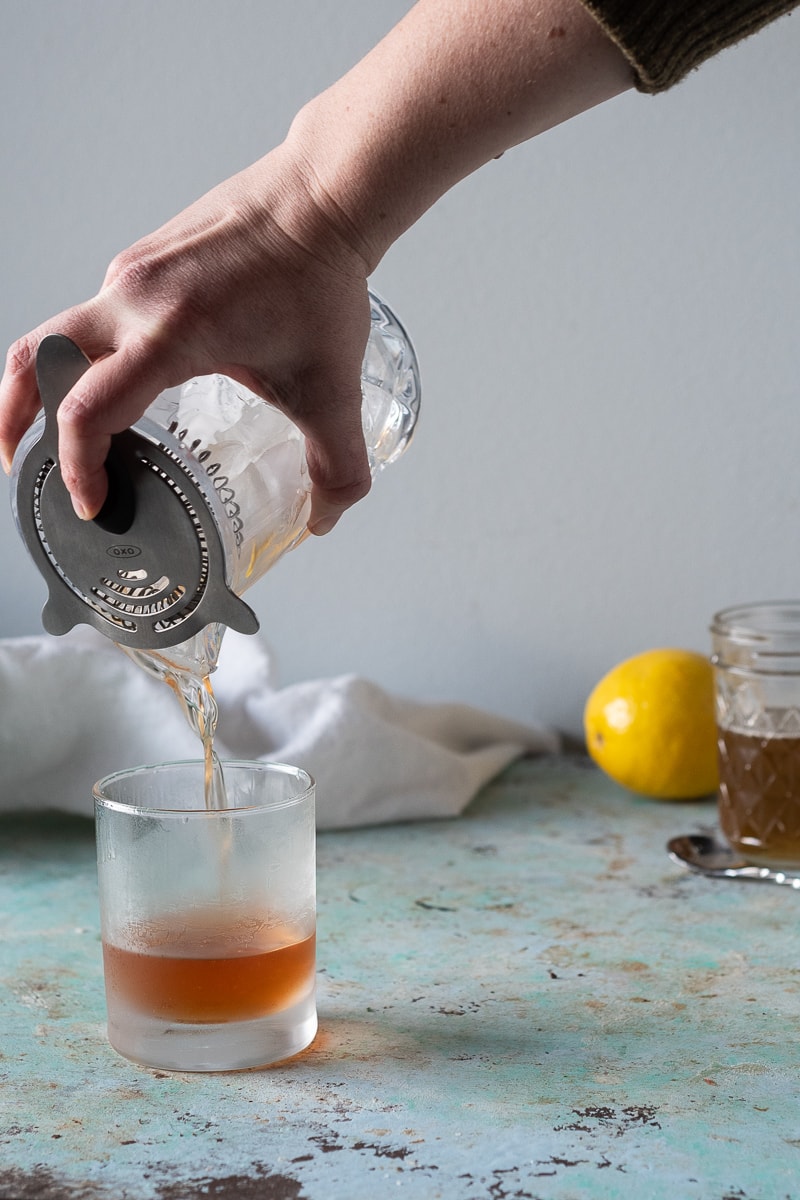 Strain the cocktail into your chilled, absinthe-rinsed glass.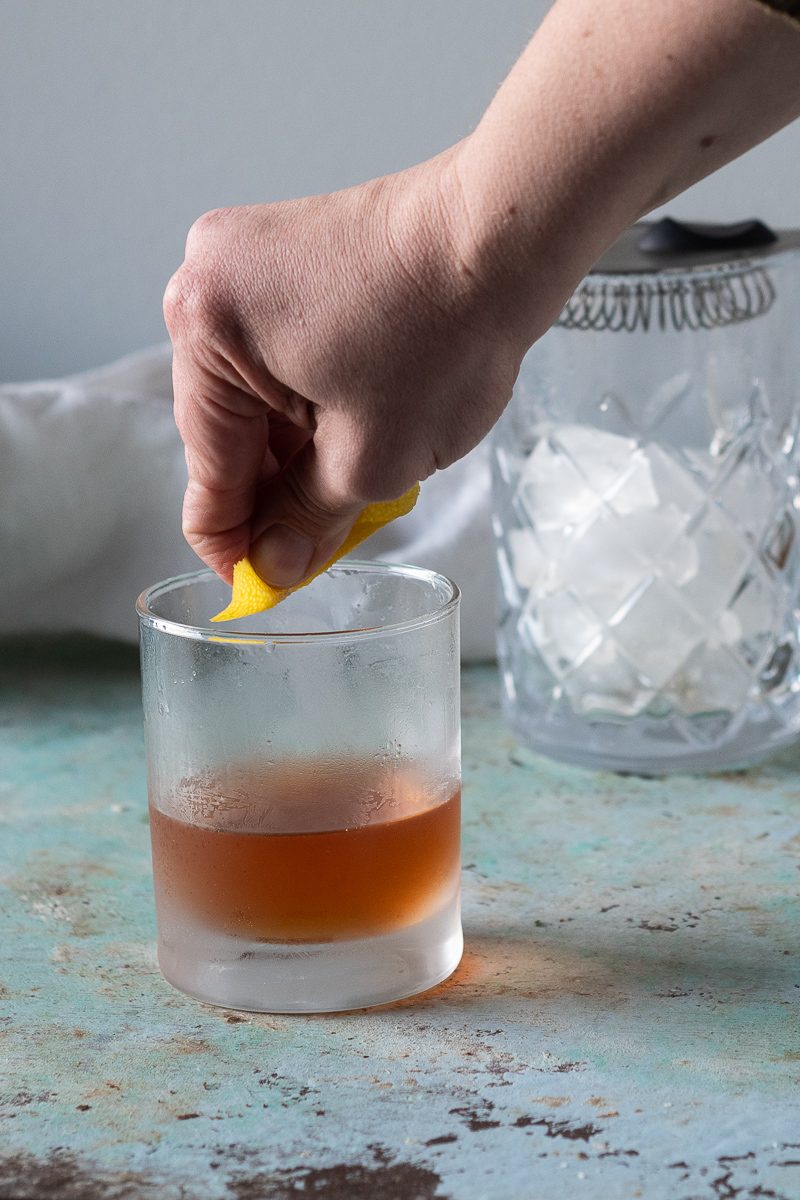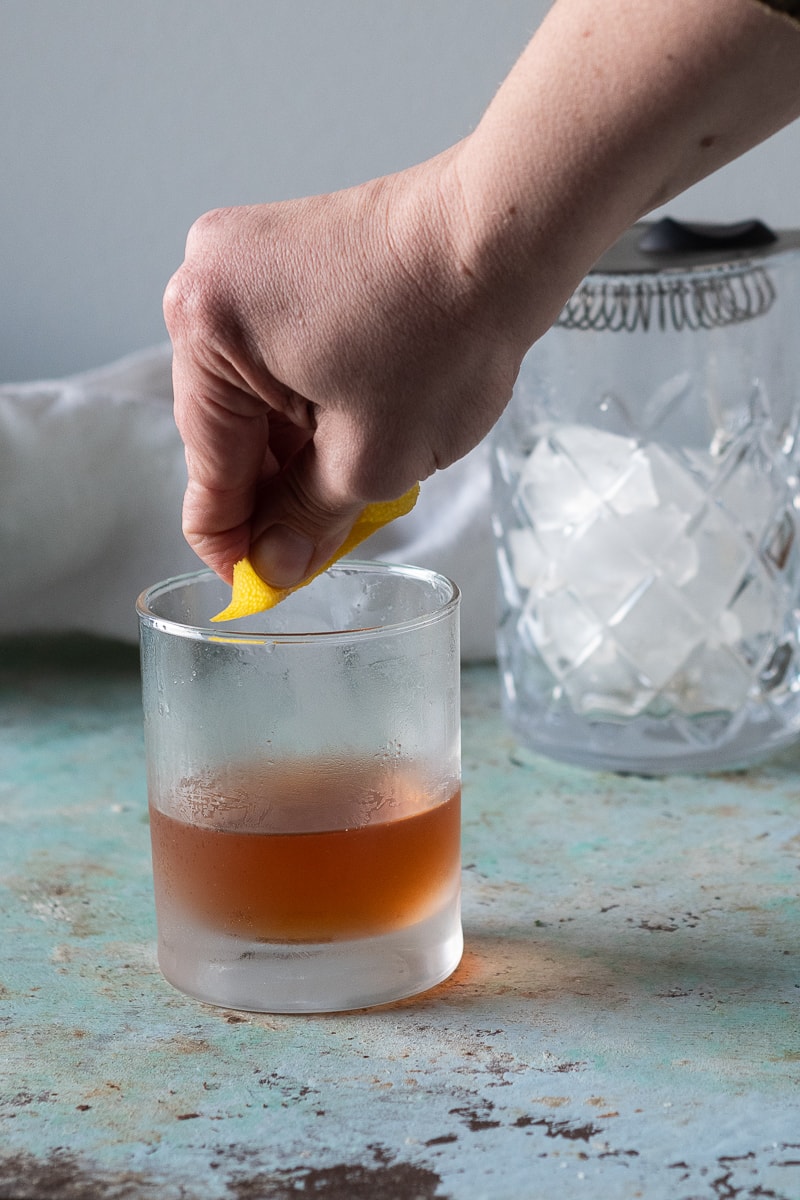 Express the lemon oil from piece of lemon peel over the drink and rub the lemon peel around the rim of the glass and discard the peel.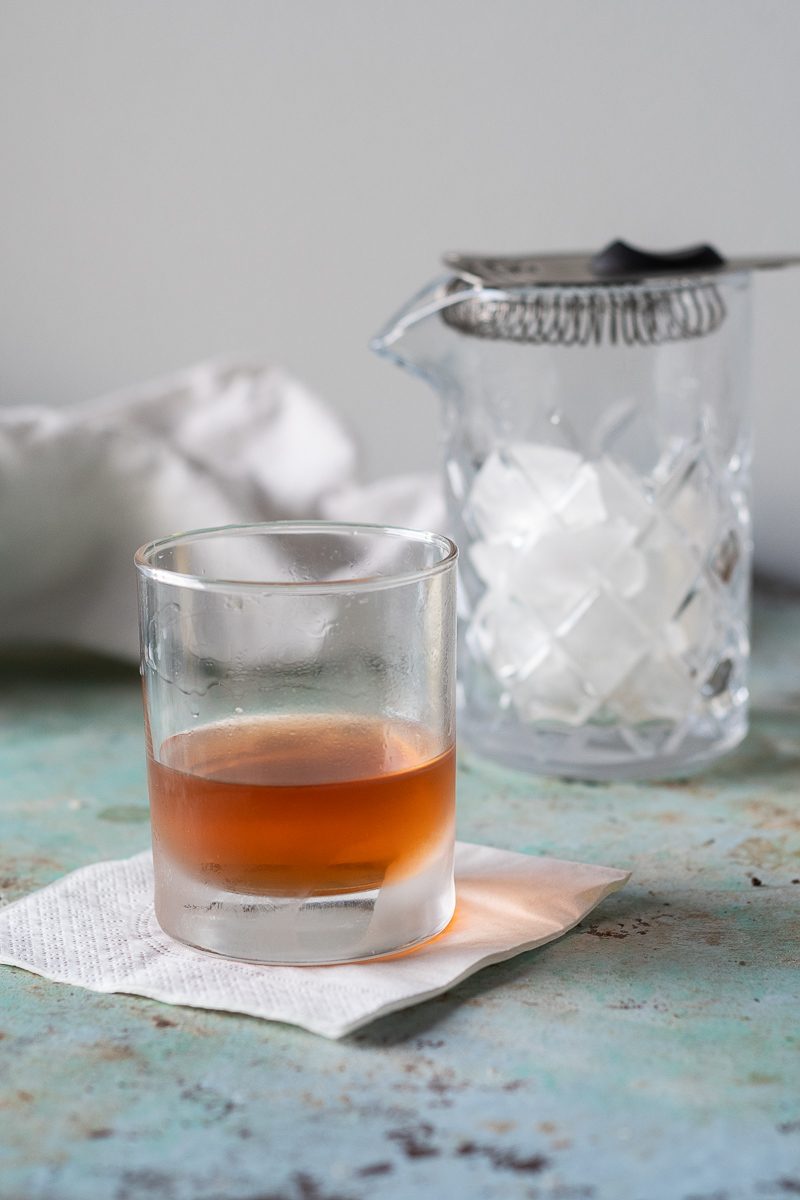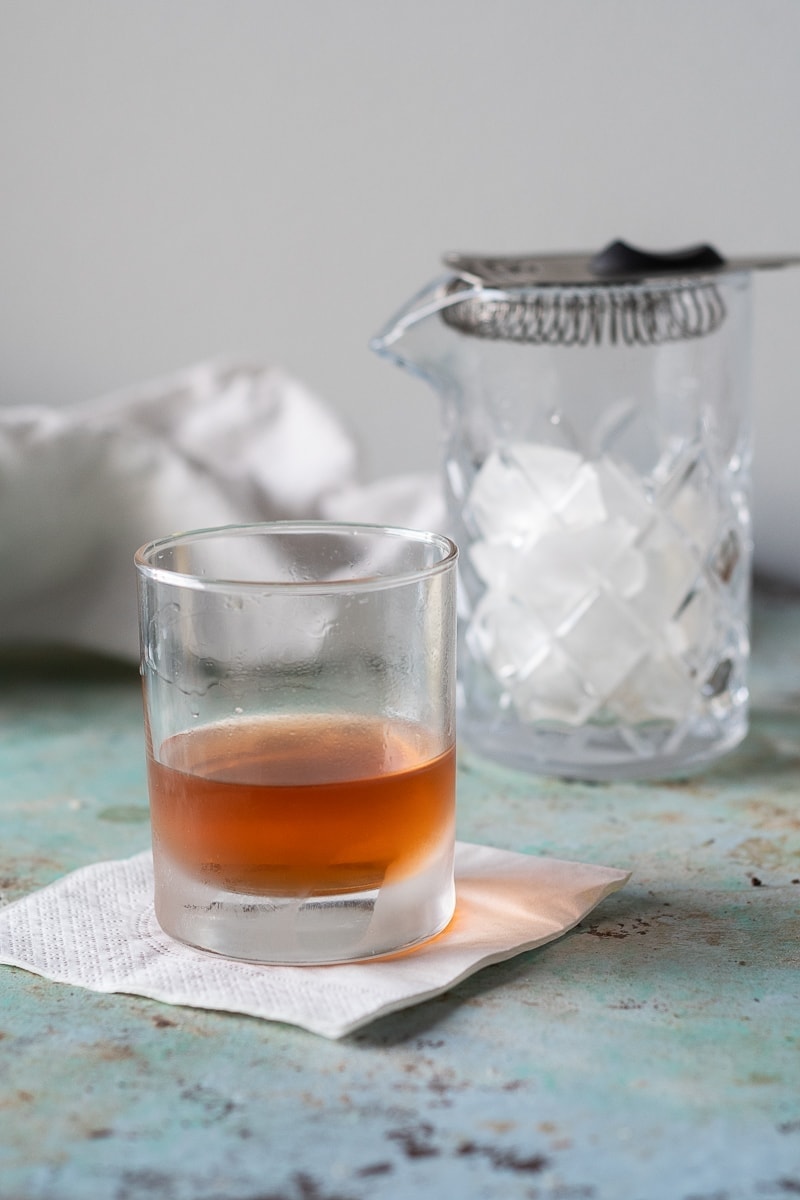 And then you have a delightful cocktail that, if spirit-forward whiskey drinks are your thing, is pretty tough to beat.