FYI: If you buy something through a link in our posts we may get a small share of the sale.
This citrus avocado and shaved fennel salad is just the thing to get you out of a salad slump. It's simple and colorful and replete with bright acidity.
It's the kick in the pants I need around the end of February, when winter feels interminable and I crave something that feels like sunshine on a plate.
This salad has not one but two kinds of citrus: blood orange and grapefruit. You could, of course, swap in different oranges (cara cara oranges are magnificent in salads) or omit the grapefruit if you don't like them or avoid them because they conflict with a medication, but I like the mix of colors and bitter and sweet flavors these two citrus varieties bring.
The fennel gets shaved paper thin. The easiest way to do this is on a mandoline (which is also the easiest way to slice the tips of your fingers, so be careful!), but a sharp knife can also do the job.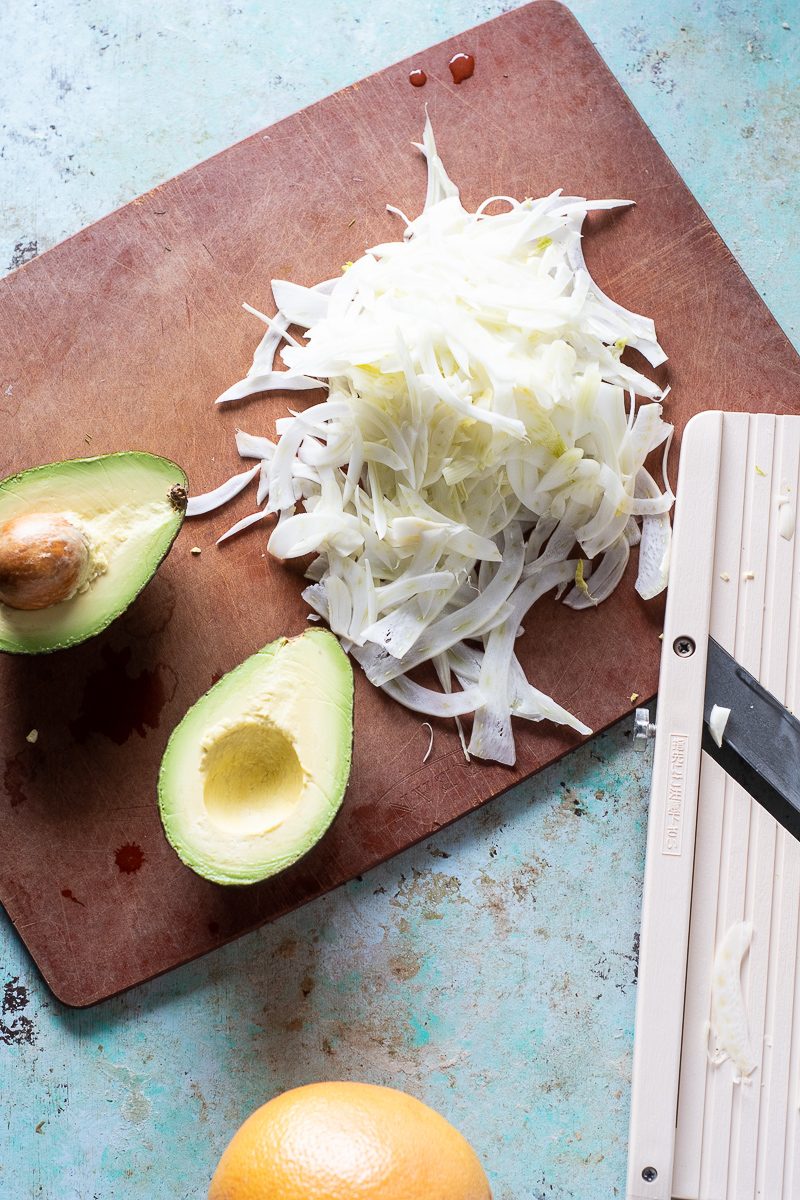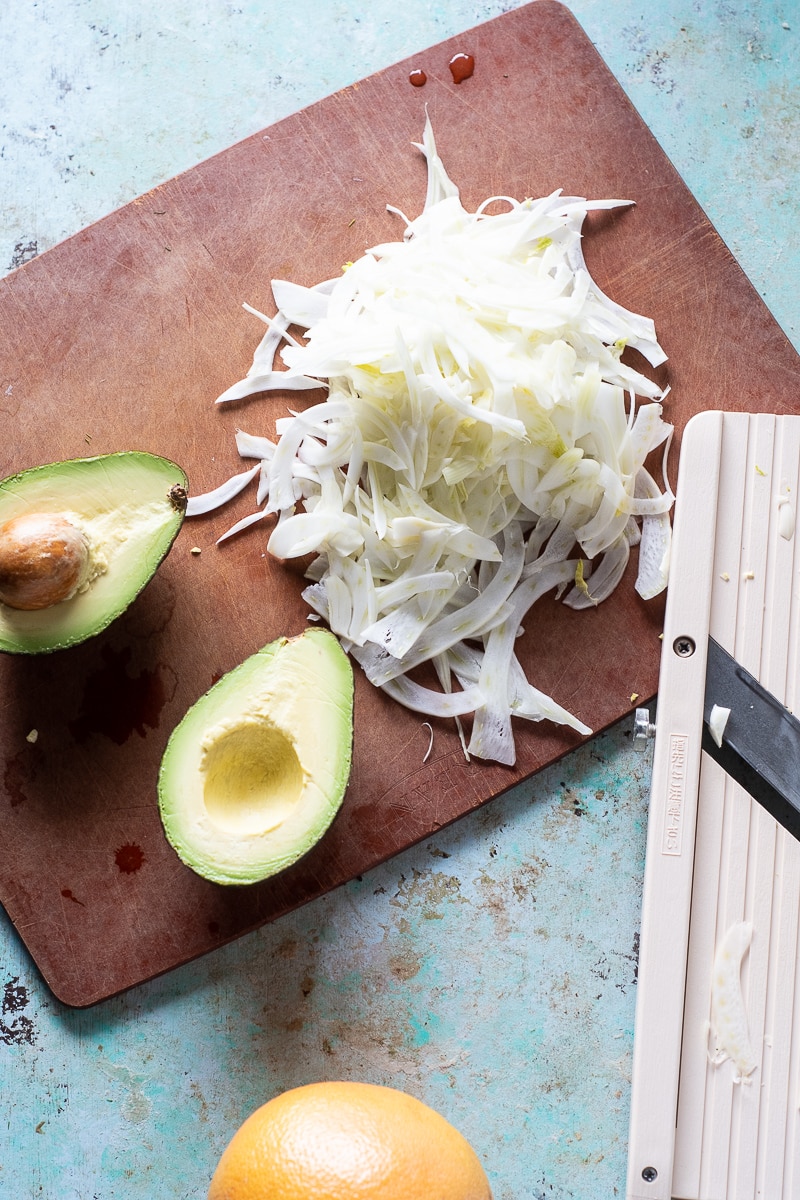 The shaved fennel and orange and grapefruit segments get tossed in an Asian-inflected dressing with lime juice and soy sauce and sesame oil, a bit of mirin and a squeeze of sriracha.
(It's a dressing that's nice to have in your back pocket for any crisp vegetable salad–it's nice on cucumbers or a shaved cabbage slaw as well.)
Then thinly sliced avocado gets added to the mix, and the whole thing gets topped with a flurry of mint.
It's a lovely little salad with a perfect balance of sweet and sour, soft and crisp, rich and light.
Its the sort of thing that makes a lovely light lunch on its own but also goes beautifully alongside you protein of choice. I especially love it next to a piece of fish (but I could imagine eating with with edamame tossed in for a vegetable protein source as well).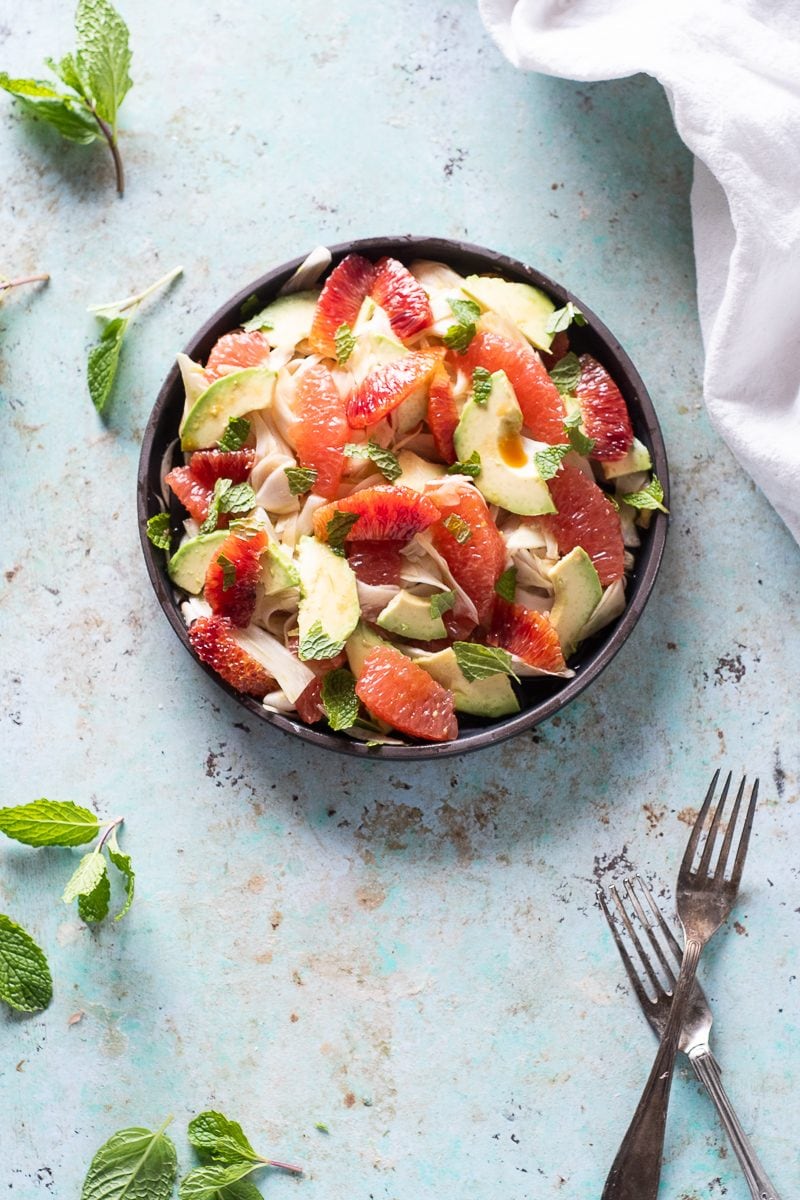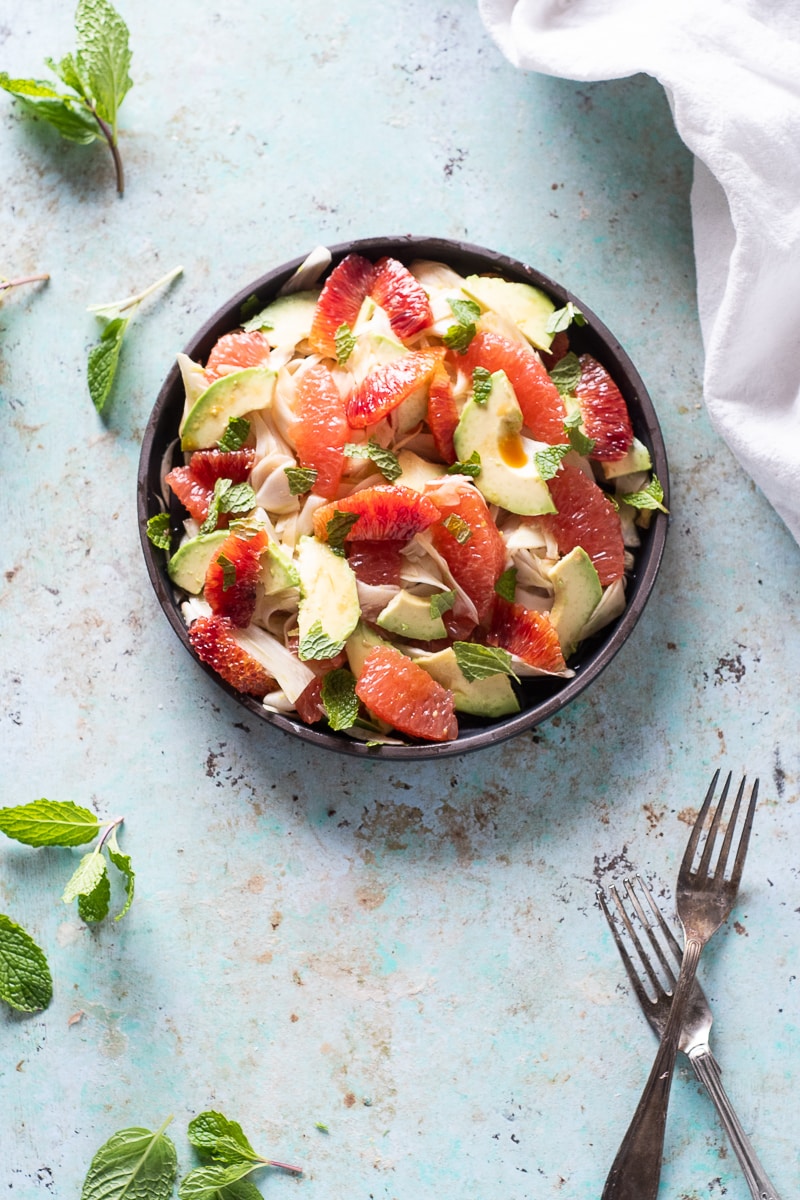 I'll be eating this one until spring gets here.
And then I'll be eating it in summer and fall and pretty much all year with whatever citrus I can get my hands on.
It's that good.