I may earn from purchases through links in this post.
This chocolate peanut butter tart is basically a giant peanut butter cup.
One with a crisp chocolate shortbread crust, filled with a peanut butter mousse made with a bit of crème fraîche for a subtle tang to lift the peanut butter flavor, and topped with a bittersweet chocolate ganache.
It's rich, and there's nothing subtle about it.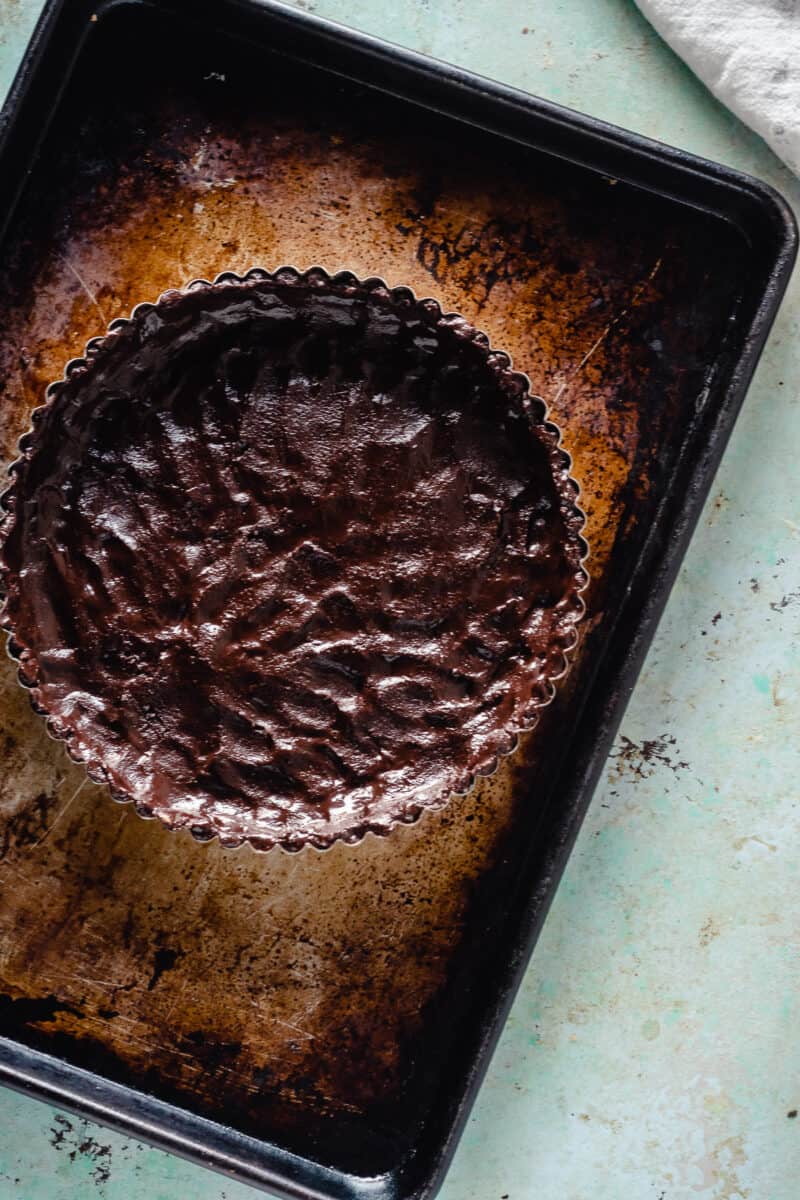 And while it looks fancy, it's actually pretty easy to make.
The crust is a variation on the trusty shortbread crust I use in my almond shortbread brownies–a thing I learned from Alice Medrich. It's the easiest way to make a shortbread crust: just pour melted butter over the dry ingredients, give it a stir, and press it into the pan.
The peanut butter mousse is inspired by one in Rose Levy Beranbaum's excellent Pie and Pastry Bible, but I swap out cream cheese for crème fraîche because I prefer the flavor and use a ratio of more peanut butter to dairy overall.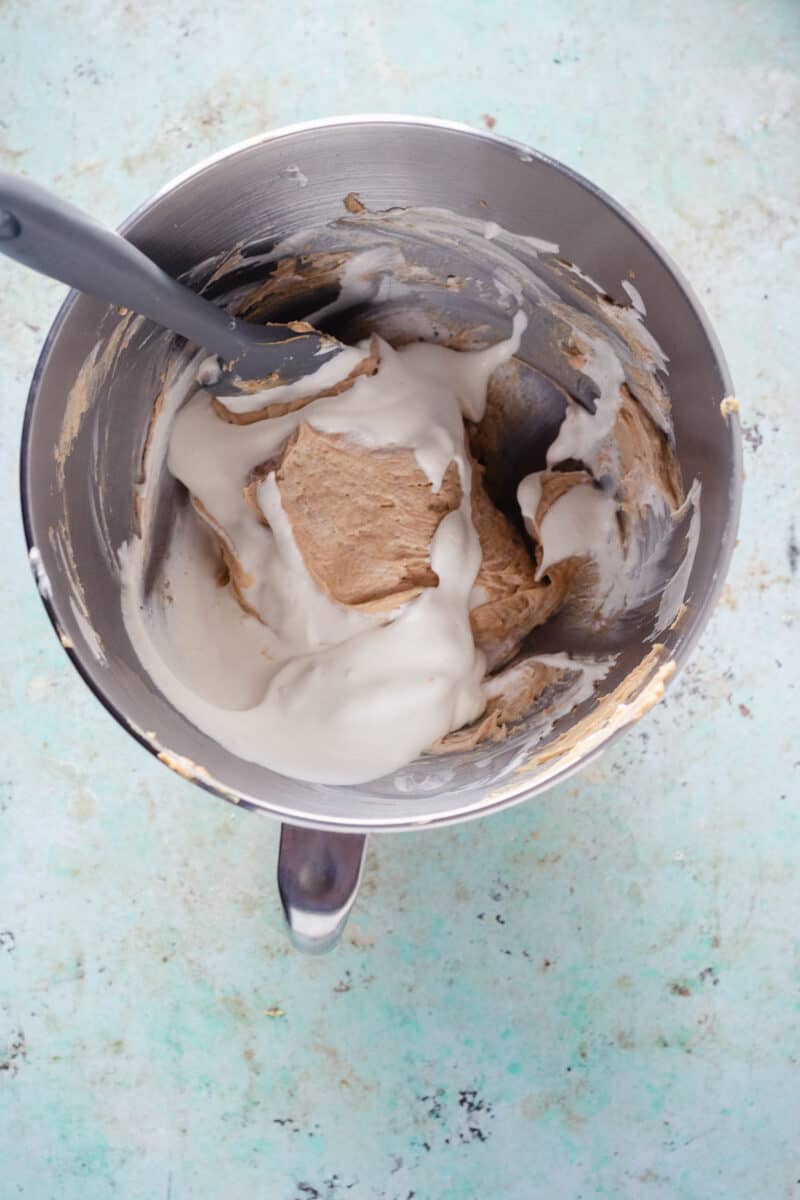 But the method is the same: whip some cream and fold it into a dense mixture of sweetened peanut butter to make it lighter and airier.
Then the peanut butter mousse gets spread into the baked tart crust and chilled for at least an hour so it firms up enough to hold up being topped with warm ganache.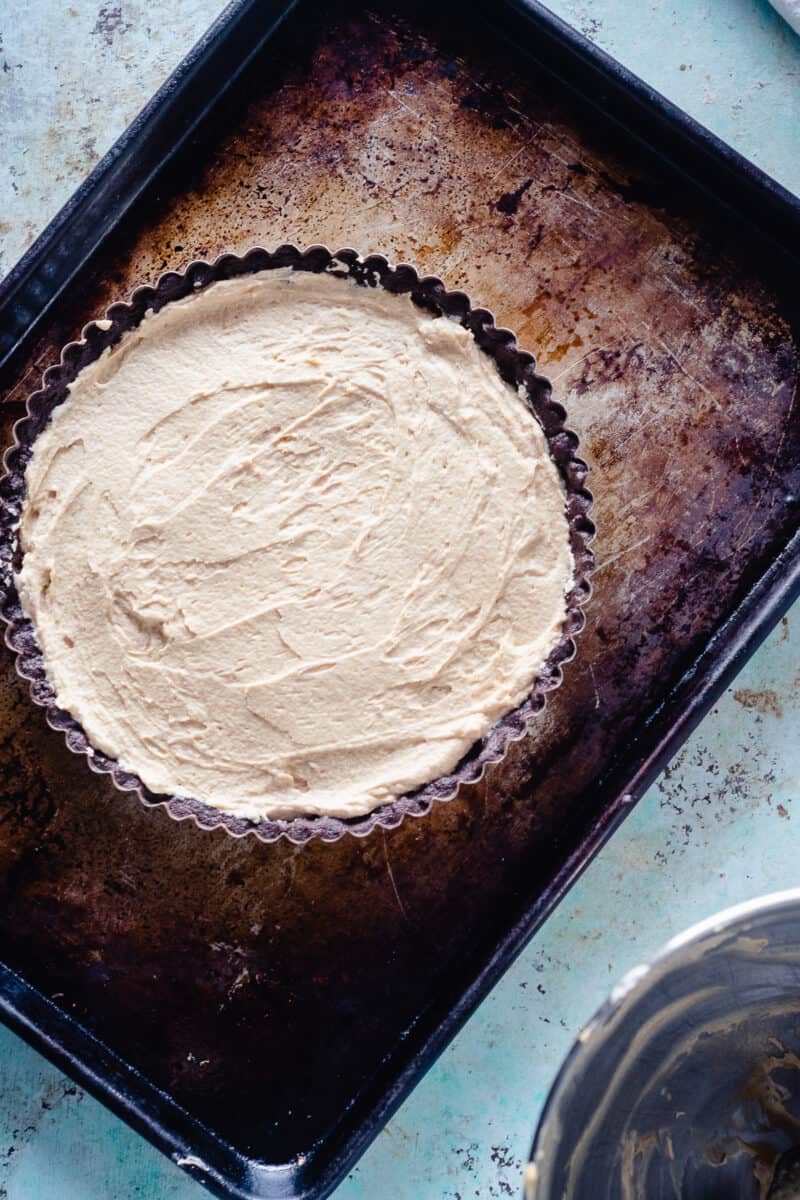 I like to use bittersweet chocolate in the ganache here in the 60-65% range, because it's basically my favorite chocolate to eat, but there's no reason you couldn't swap in milk chocolate if you prefer that.
I dotted the top with crispy chocolate covered pearls similar to these. They're totally optional, but they're pretty and add extra bits of textural contrast.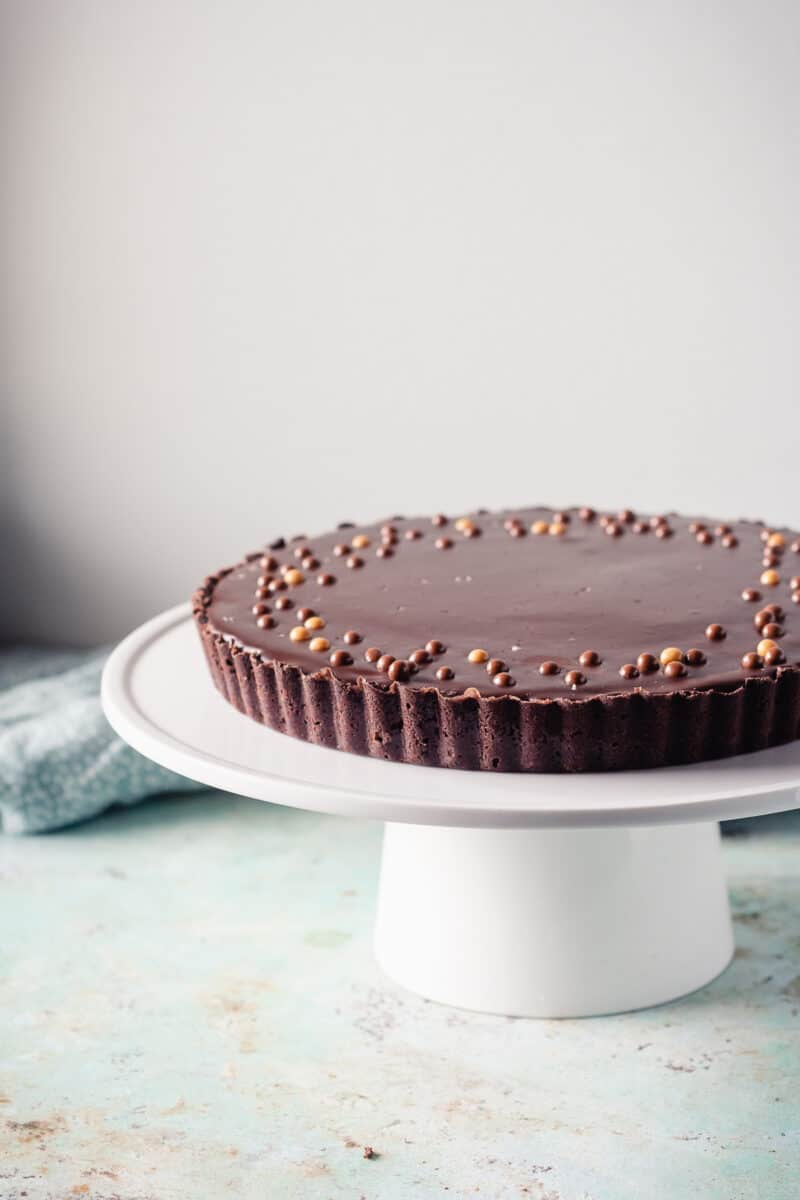 I also like to sprinkle the top with flaky sea salt, because, well, flaky sea salt makes pretty much everything better.
The hardest part is waiting for it to chill long enough to set so you can slice it and dig in.