Passion fruit is one of my favorite flavors. I love it in pots de creme, in pâte de fruit, and in popsicles. But one of my favorite ways to enjoy its bright, sweet-tart, tropical flavor is in a classic passion fruit tart.
If you're a fan of lemon desserts, odds are you'll be into this. I tend to think of the passion fruit curd here tasting like lemon curd, but somehow fuller and rounder and–no disrespect to lemon curd–better. You can futz around with fresh passion fruit if you come across the wrinkly purple fruit (scoop out the juicy pulp and strain out the seeds), but I tend to have an easier time finding frozen passion fruit puree which is generally available at Mexican grocers (and is available online if your local stores don't have it) and is high quality and easy to use.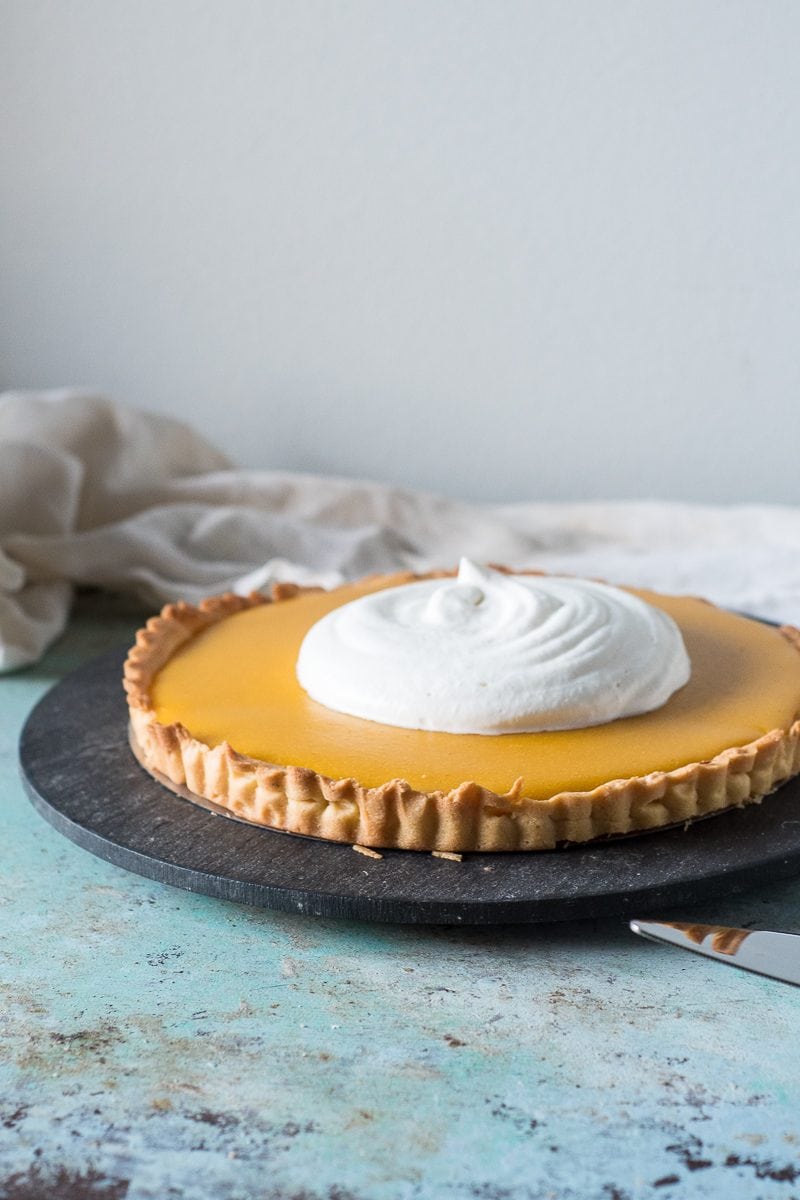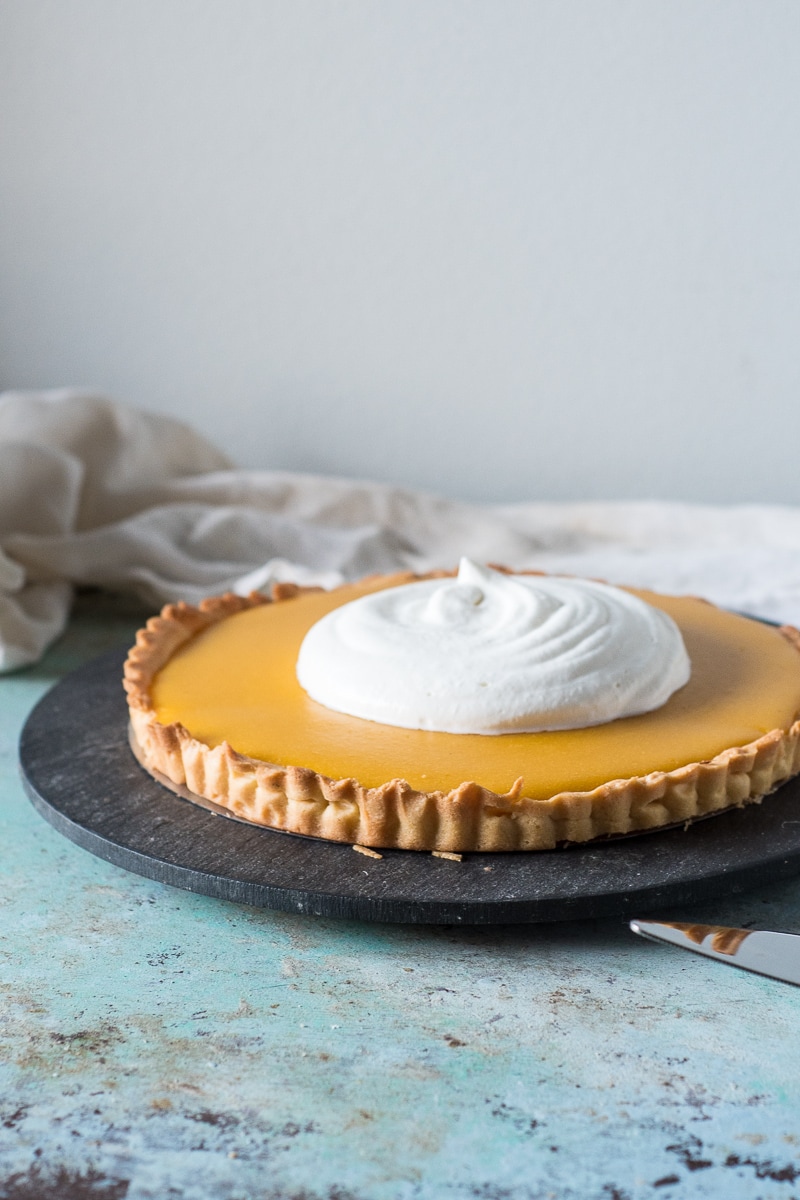 I sometimes think people hear passion fruit and think it's some sort of impossibly fancy, pastry-cheffy ingredient, but there's no reason to be intimidated.
Give this tart a try, and after you take a bite, just try not to smile. I dare you.