I fell hard for the passion fruit caramel combination the first time I tasted it in a sauce I drizzled over a burnt sugar cake. The only problem was that it was so good that it outshone the (very good) cake. I was seriously tempted to ditch the cake and drink the sauce. The bright, tropical passion fruit is balanced by the deep, sweet caramel and the one-two punch is outrageously good.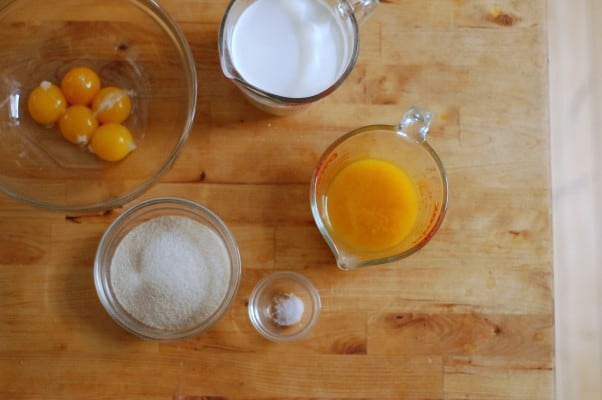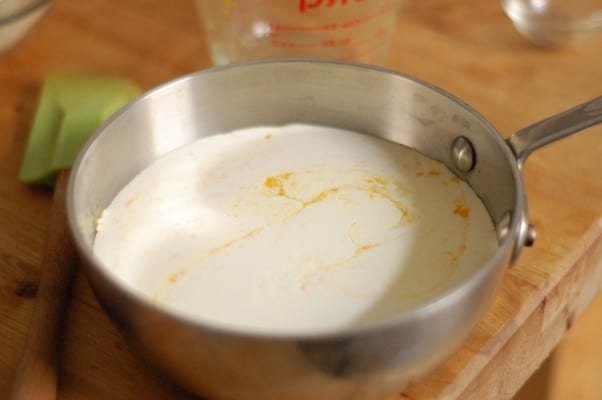 I needed to find a way to highlight the tart, rich passion fruit caramel flavor on its own in a way that wouldn't send me into a sugar coma. When I hosted a birthday dinner party for a gluten-free friend who loves bright flavors like passion fruit, I had the inspiration to make it into lush, creamy pot de creme, where the sweetness would be rounded out by the eggs and milk fat.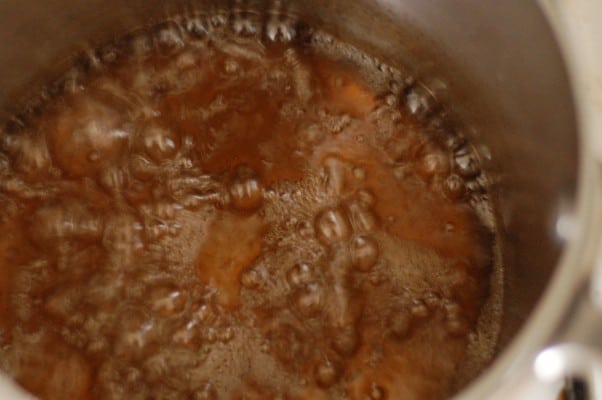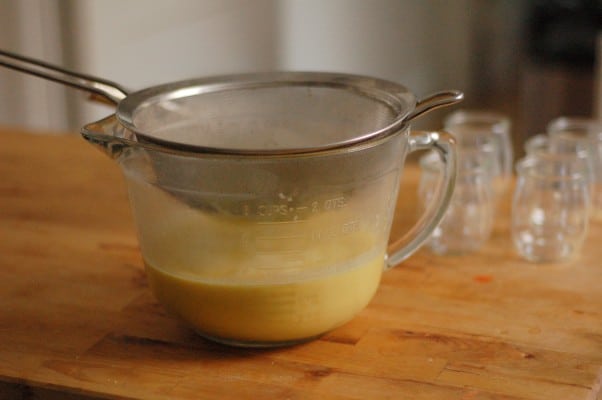 I couldn't be happier with the results. These little pots of gold are sweet and tart and surprisingly complex.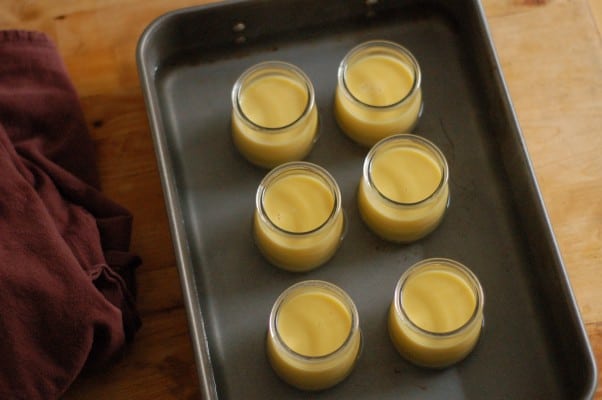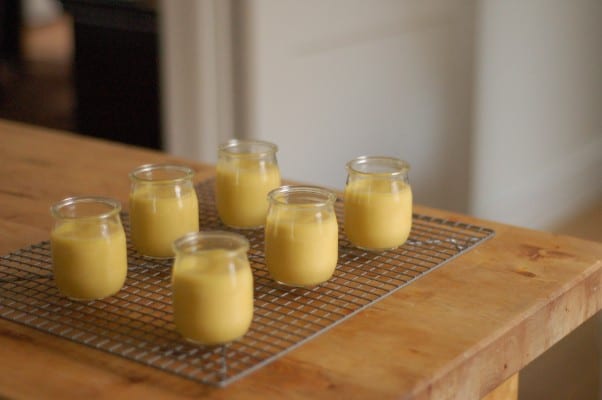 These are just so good. I just want to make them again.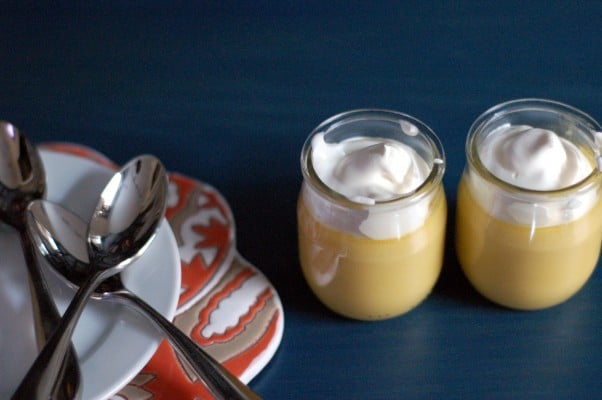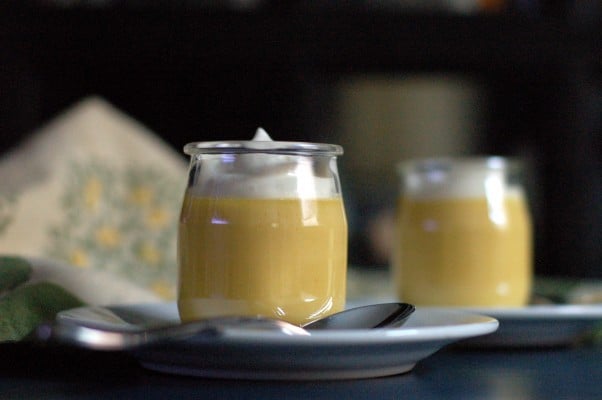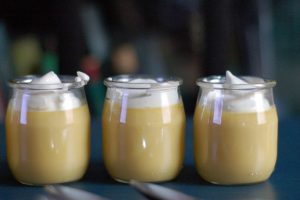 Print
Passion Fruit Caramel Pots de Creme
Pots de creme are wonderfully rich and silky custards that are baked in a water bath. They aren't difficult, but making caramel requires some close attention because it can go from done to a burnt blackened mess very quickly. You can find frozen passion fruit puree in most Mexican grocery stores. I use Goya brand, but anything that is pure passion fruit pulp or puree is fine.
Ingredients
1 1/2

cups

heavy cream

1/2

cup

passion fruit puree

thawed if frozen

3/4

cup

sugar

6

tablespoons

water

1/4

teaspoon

kosher salt

5

large egg yolks
Instructions
Preheat oven to 325°F.

In a small saucepan, combine heavy cream, passion fruit puree and salt and bring to a simmer. Remove from heat.

Combine water and sugar in a heavy bottomed medium sauce pan and stir over low heat until sugar is dissolved. Increase heat to medium-high, bring to a boil, and cook, stirring occasionally, until deep amber, about 5-6 minutes. Remove from heat and gradually whisk in cream and passion fruit mixture (the mixture will bubble up vigorously).

Whisk the egg yolks in a large heat proof bowl, then gradually add the hot mixture and whisk until combined. Pour custard through a fine mesh sieve or chinois into a 4-cup (or larger) glass measuring cup.

Divide custard among 6 (4-ounce) ramekins or jars. Arrange in a large roasting pan, and pour enough hot water to come halfway up the sides of the ramekins/jars. Cover loosely with foil.

Bake until the custards are set around the edges but tremble slightly when shaken, about 55-60 minutes. Carefully remove from roasting pan with tongs and let cool to room temperature. Refrigerate for a few hours, until cold.

Serve with whipped cream. Best the day they are made, but can be kept, covered in the refrigerator for up to two days.