Another banana bread? Yeah, I know. I just wrote about the double chocolate one last week. But this one is different.
It's more of a breakfast bread. It eschews chocolate in favor of whole grain oat flour and toasted walnuts and a more restrained use of butter and sugar. It fits a classic banana nut bread flavor profile, but the oat flour and brown sugar and the crunchy dusting of turbinado sugar give it a little extra depth.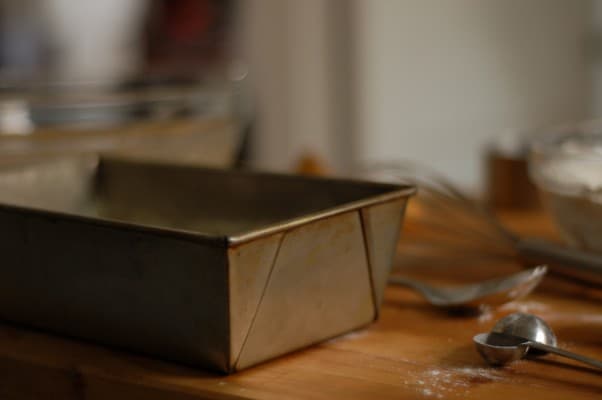 I love oat flour. So many whole grain flours have a heaviness to them, but oat flour feels so light. And it's a natural flavor partner for brown sugar and bananas and walnuts. It's also something that you can make yourself from rolled or quick oats–all you need to do is pulse them in a food processor and you have oat flour. Or you can go with the pre-milled versions from Bob's Red Mill or King Arthur Flour or any other producer you like.
I went through a phase with my cooking where I was always adding something more–another spice, another flavoring–to make my recipes more interesting. Lately, I've been drawn to the idea of simplifying, stripping things down to the bare essentials so that each flavor can stand on its own. This banana bread is better for its simplicity. It's simple banana bread, but it's really good simple banana bread.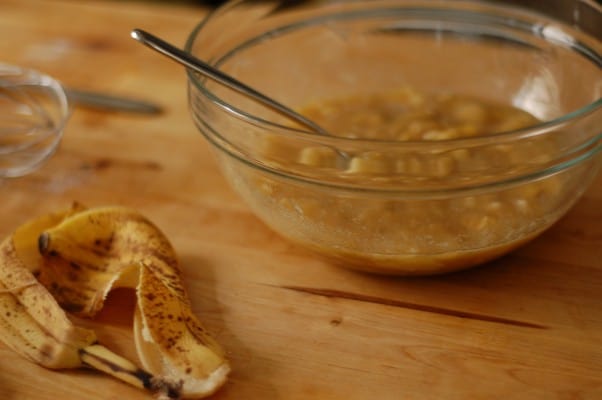 You could add cinnamon or chocolate chips or any number of extras and it would still be tasty, but this banana bread just doesn't need any of those things.
It makes me appreciate just how pleasurable the flavors of banana and oats and brown sugar and toasted walnuts are together and reminds me that they don't need to hide behind anything else. They're perfectly wonderful stars themselves.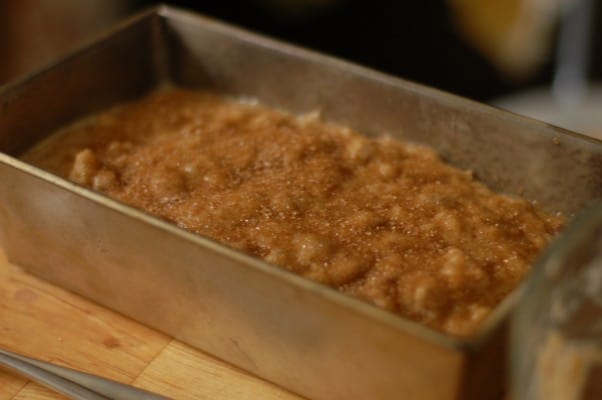 The only extra on this bread is the sprinkle of turbinado (or raw sugar), which adds a little textural contrast and serves to enhance the brown sugar flavor rather than competing with it. It also gives this homey banana bread a glint of sparkle when it catches the light.
This made a lovely breakfast for most of last week. When it was gone, Dan and I were wishing we had more.