FYI: If you buy something through a link in our posts we may get a small share of the sale.
We're about to embark on the marathon of holiday festivities that span of weeks from Thanksgiving to New Year's Day, which is, for most of us, the busiest time of the year.
I love Thanksgiving.
When I was a kid, I always thought Christmas was where it was at. (Because PRESENTS!!!) But as an adult, I've come to appreciate the simplicity of Thanksgiving.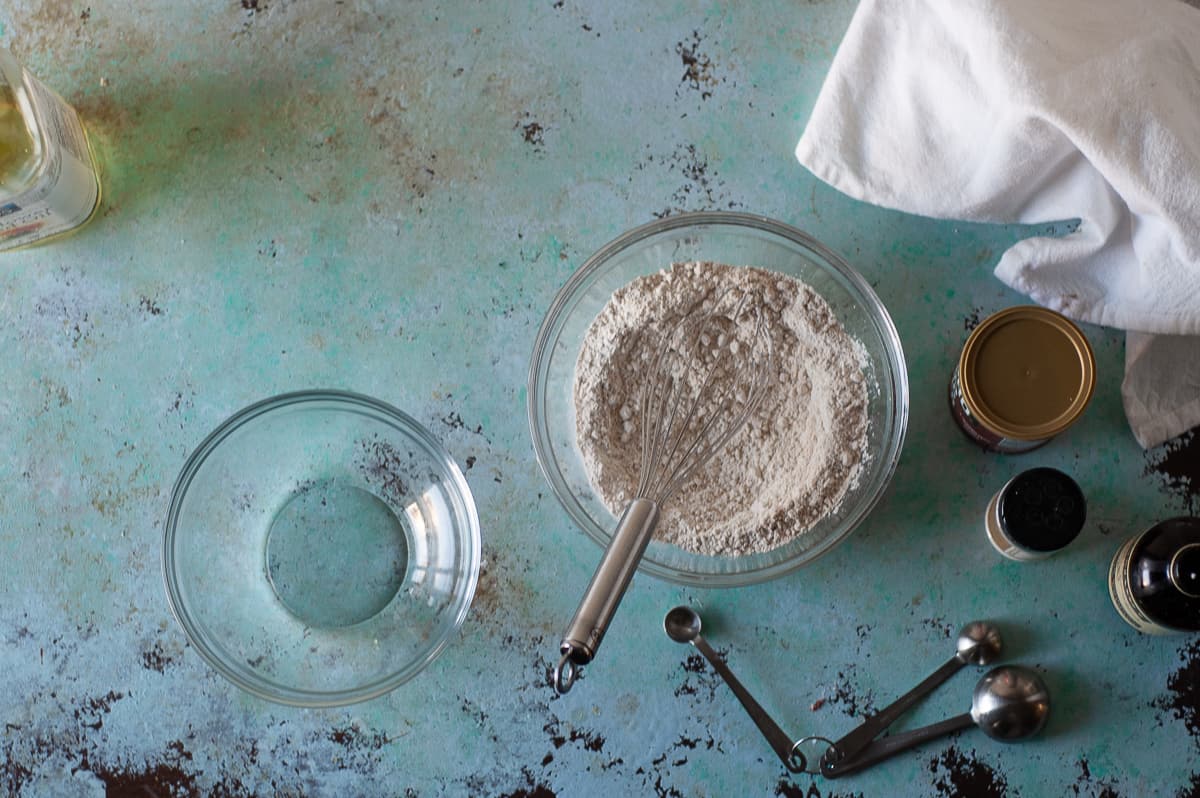 The focus on a good meal, family and good friends, good conversation, and gratitude without the pressures of gift-giving and decorating and all of the foofaraw that comes with December 25th each year.
I know I should be writing about pie or stuffing or giving you tips on how to make your turkey the best one ever, but there are lots of other places you can look for those things (if you're still looking for a stuffing recipe, this kale one from Suzanne Goin is amazing).
(And I have a whole collection of Thanksgiving recipes if you're interested.)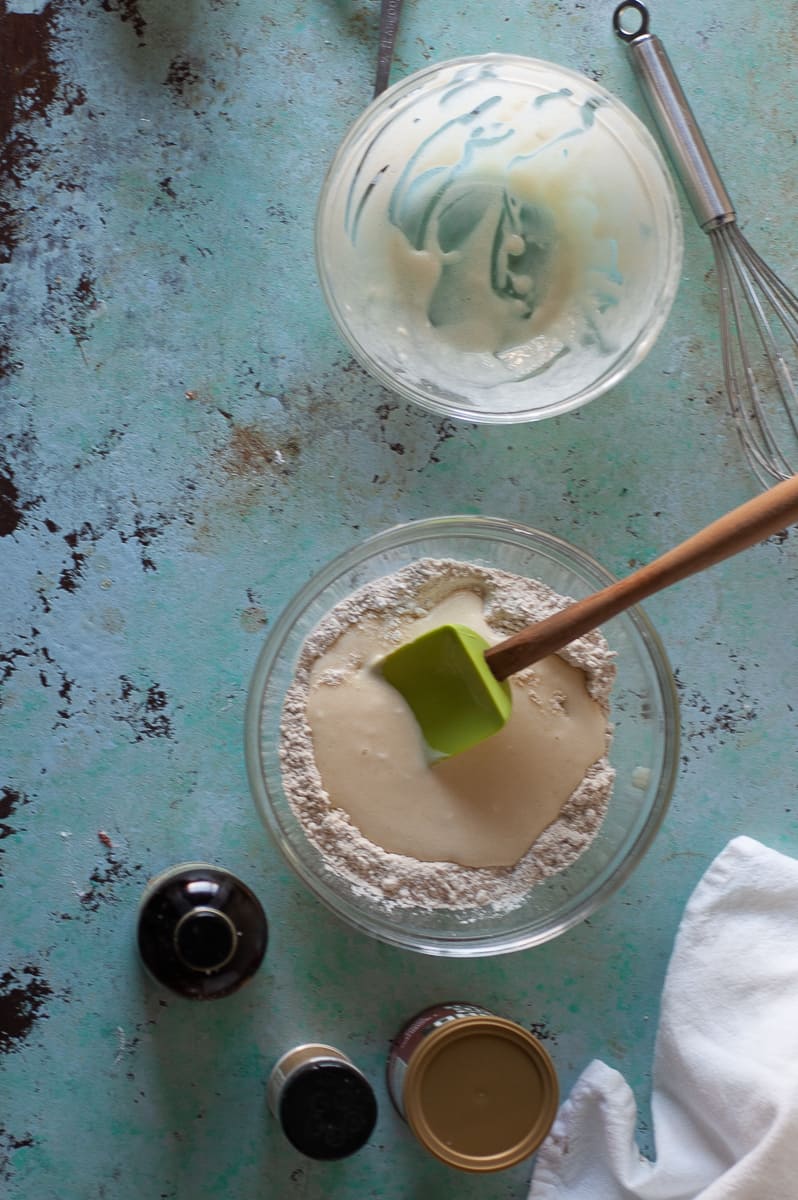 I've come to believe that Thanksgiving isn't about creative cooking. It's about simple, solid traditional fare.
The kind of foods that don't challenge you, the kinds of smells and tastes that are imbued with nostalgia.
My cousins and my siblings and I roast single kernels of corn on our forks over candles every year we get manage to get together, not because it tastes good, but because we've been doing it since we sat at the kids table in our grandparents' den when the act was a tiny piece of rebellion, a way we could have stupid silly fun when the adults weren't looking.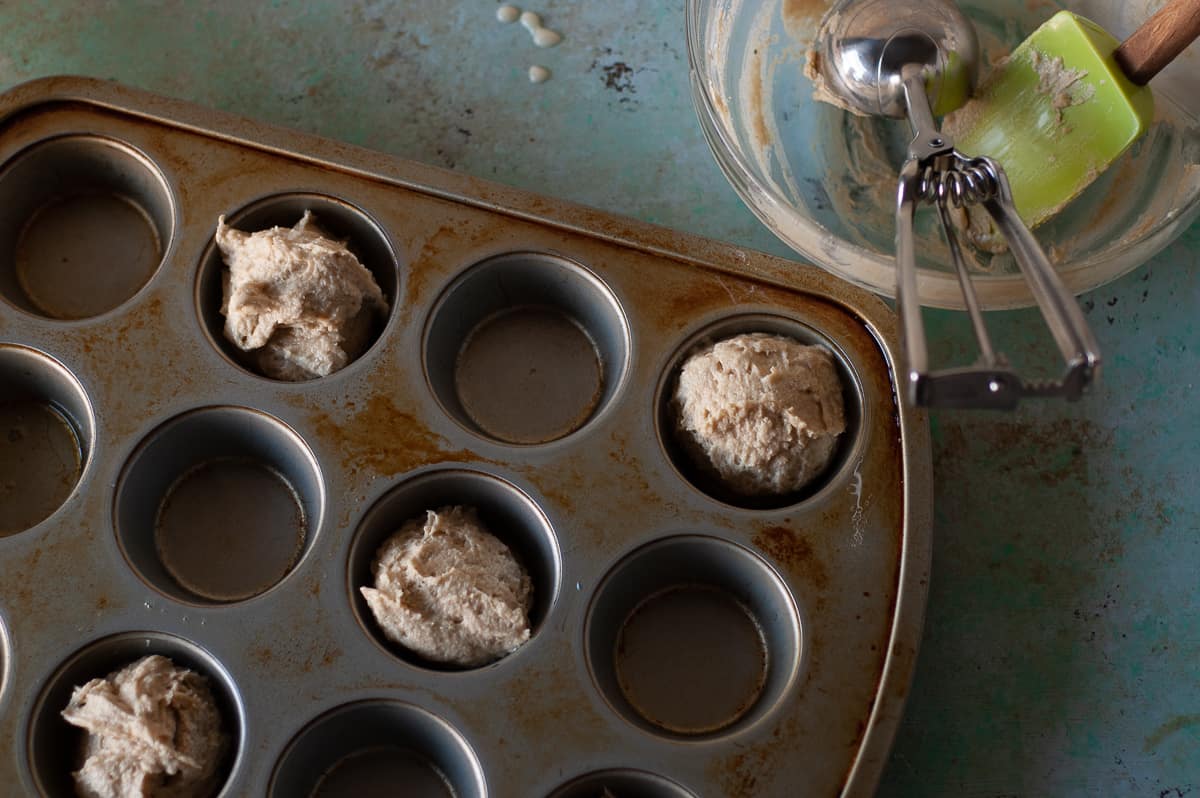 And now, it's a way we remain on nodding terms with our former selves.
These cinnamon sugar oat muffins are in that mold of nostalgic comfort food.
And if you have visitors in need of breakfast over the long weekend or you simply want to do the important work of treating yourself, they are just the thing.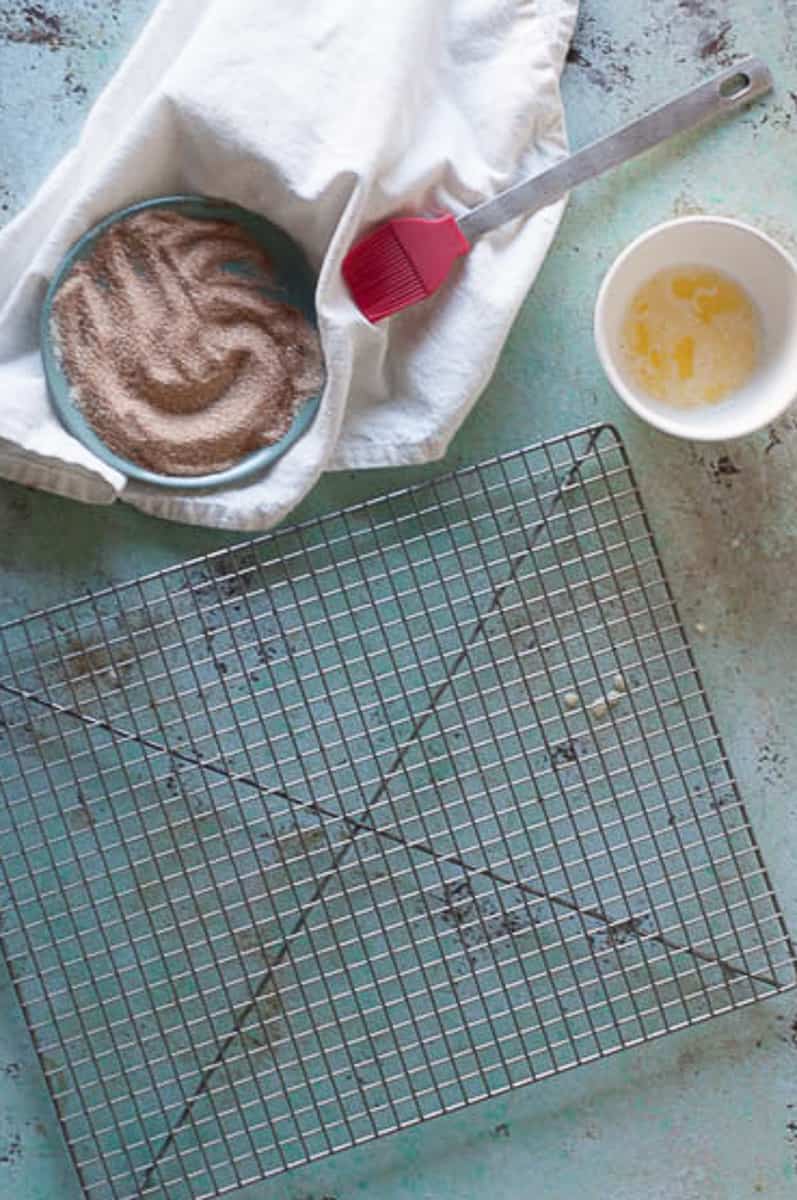 A simple batter with oat flour and yogurt and a generous splash of vanilla extract and a little grating of nutmeg gets baked in muffin tins, and then, when the muffins are cool enough to handle, they get brushed with melted butter and rolled in a mix of cinnamon and sugar.
They remind me a little bit of cake doughnuts without the hassle of deep-frying.
And while they're a treat, they aren't overly sweet and the whole grain oat flour and tang of yogurt satisfy my basic breakfast requirements.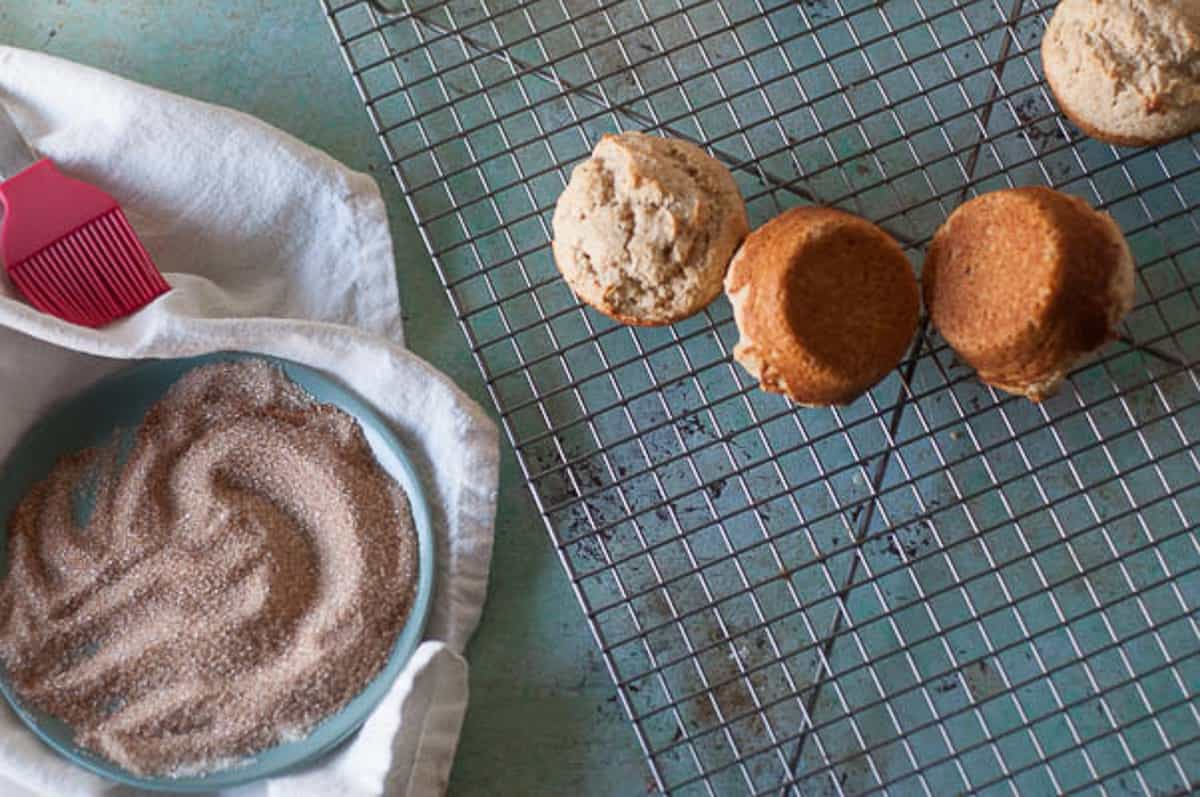 The cinnamon-sugar coating gives these homey, craggy topped muffins a bit of holiday sparkle.
I just love them.