I may earn from purchases through links in this post.
We've lived in the same neighborhood as Big Jones since it opened in 2008, but we only realized what a gem it is about a year ago.
It's a Southern restaurant, and I'd never spent much time thinking about Southern food.
I wasn't a huge fan of the "grease, grits, and greens" kind of Southern cooking I was familiar with, and for much of that time I was a vegetarian, further distancing me from the region's ham-hocked and larded cuisine.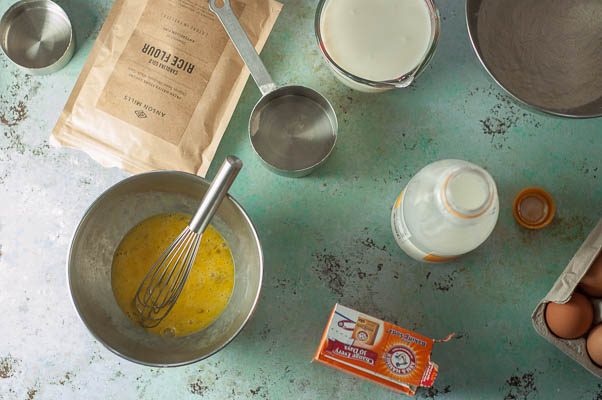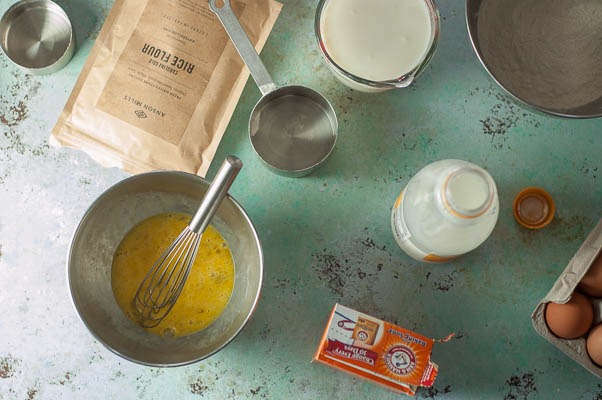 But Big Jones is a different kind of Southern restaurant. It's a restaurant steeped in history.
It's not unusual to see a date next to a menu item (e.g. farmhouse chicken and dumplings circa 1920) locating the dish not just in a regional tradition but also calling back to the way it would have been prepared at a specific time in history.
It features not just the food of New Orleans or Charleston but looks to the diverse culinary traditions of Kentuckiana and Appalachia and the Lowcountry.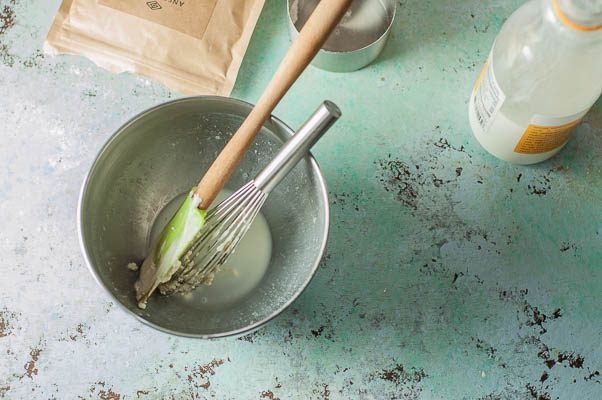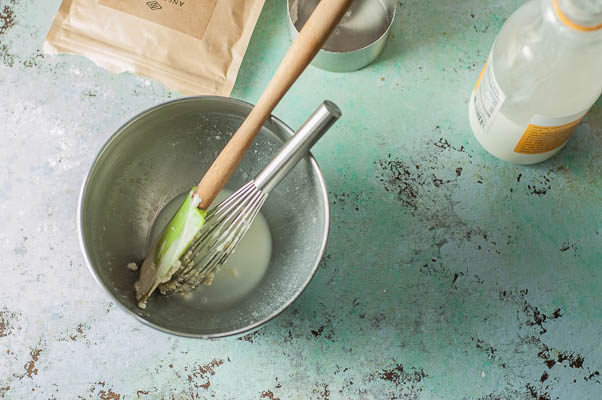 Chef Paul Fehribach is committed to sourcing the highest quality sustainable ingredients, much from local farms as well as heirloom grains from Anson Mills (made famous by Sean Brock). Everything on the menu is meticulously researched, expertly prepared, and thoughtfully sourced.
There's some damn fine fried chicken, based on Edna Lewis's recipe (wait, stop, if you haven't yet you need to go read Francis Lam's beautiful piece on her right now), the seasonal vegetarian dish usually involving fried mushrooms and heirloom grains never feels like an afterthought, and the drinks and desserts are always done well.
And I haven't even gotten to the complimentary beignets still hot from the fryer that arrive at every table at Sunday brunch.
When Dan and I gave it a chance after we moved about a block and a half away last year, we couldn't figure out why we hadn't done it sooner. It's become a regular stop for us, a place we're thrilled to have around the corner, a place where we're on a first name basis with the staff behind the bar.
Because of all that, I can't exactly claim to be unbiased when it comes to the The Big Jones Cookbook, which came out earlier this year and of which the University of Chicago Press was kind enough to send me a copy.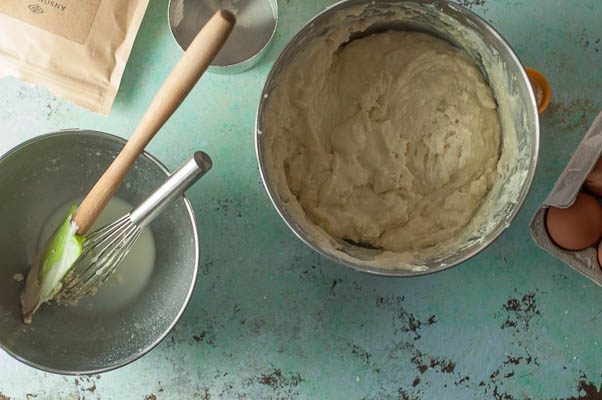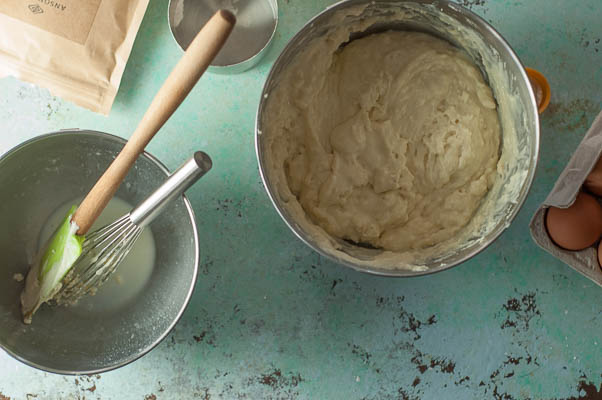 So I'm not exactly going to review it. Because bias.
I am going to tell you that it's a cookbook clearly made with as much care as everything at the restaurant. Fehribach writes thoughtfully about his inspirations (see Edna Lewis above), his love of history, his time spent digging through archival receipts (the precursors to modern recipes), and the Southern culinary traditions he grew up with in Jasper, Indiana.
I'm going to tell you that it doesn't look like so many other contemporary cookbooks filled with photos of "weathered wood, rusty old spoons, and an over-abundance of crumbs," instead it features illustrations (by Andy Shay, who also happens to be in charge of the cocktail program) that remind me of cookbooks from another era, a bit like Patricia Curtan's illustrations in Chez Panisse Vegetables.
I'm going to quibble with the ways the cookbook is sometimes a little bit too chef-y for home cooks, like the cornbread recipe calls for masa from Anson Mills, which, at least currently, is only available wholesale, which requires a minimum 50-pound purchase, an amount that's impractical even for ambitious home cooks.
And while I have tons of respect for Fehribach's commitment to using the whole hog, most people aren't going to be daring enough to be butchering one in their home kitchen.
That said, I'm going to tell you that you have to make the fried morels (and that the treatment is also delicious with less pricy and exotic mushrooms, such as oysters).
Also, you really have to make these waffles, which were inspired by a rice flour waffle from 1900. We tend to think of gluten-free baked goods as a recent invention, but it's fascinating to know that people were making waffles with rice flour more than a century ago.
I made these with Anson Mills Carolina Gold Rice Flour (which is available in home-friendly retail quantities), and they were awesome, but I understand that it's pricy, and I'd still recommend them with the more affordable, widely available Bob's Red Mill Rice Flour. They were not just good for gluten free waffles, they were some of the best waffles I've made, period.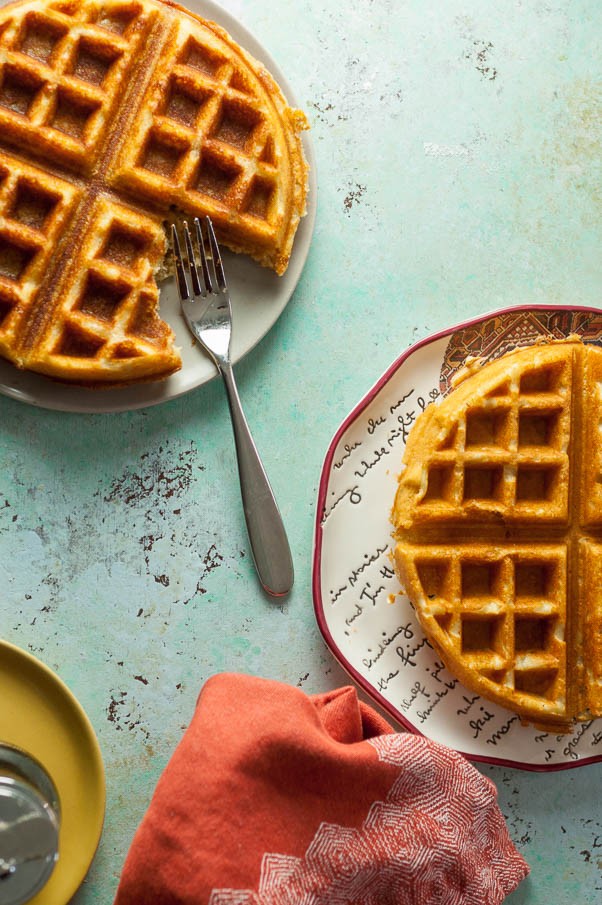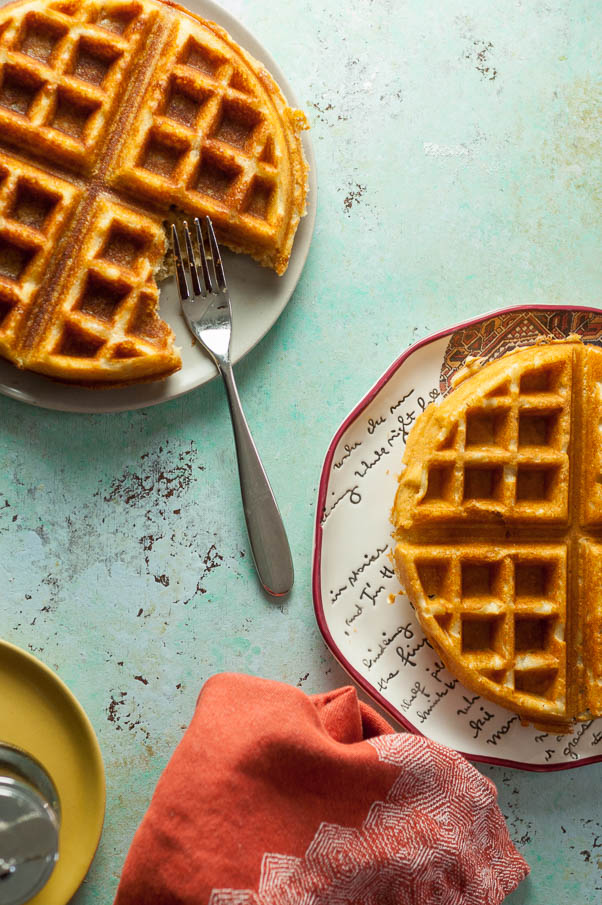 Yield: 6 waffles
Antebellum Rice Waffles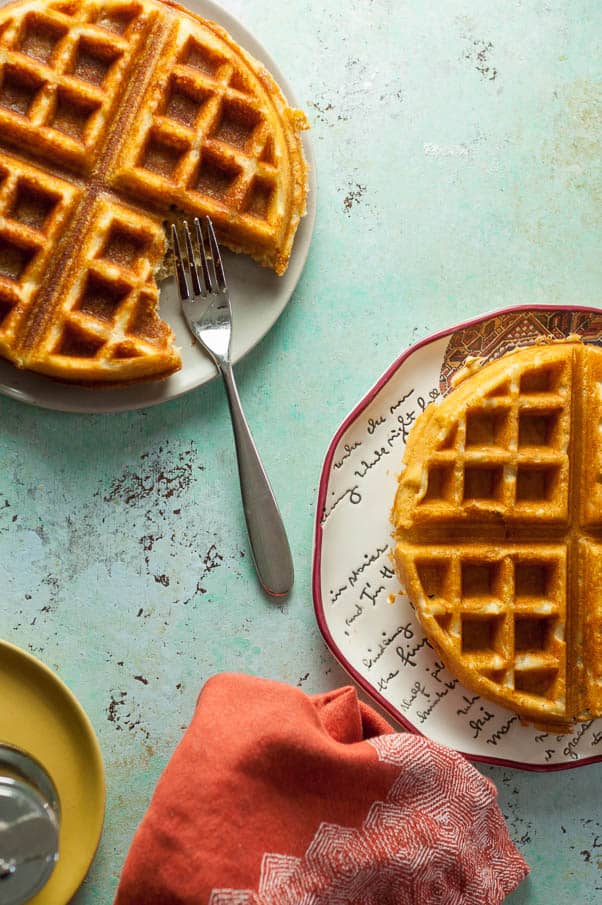 Once while researching the origins of Carolina Gold rice, I stumbled upon a book titled The Carolina Rice Kitchen from 1900. It was a stunning revelation in many ways—here was an American cuisine based not on wheat, not on corn, but on rice. It's filled with many useful recipes, but one that really captured my imagination was the rice waffle. Many, many old colonial and antebellum-era cookbooks contain receipts (the literary forebears of recipes) for "wafers," which would eventually become "waffles," and every reasonably well-equipped home kitchen would have a wafer iron or two. In those days, wafers tended toward the thinner and crispier side: the iron was filled with batter then held by hand over a flame or hot coals to do the baking. Early wafers and waffles were treated as breads (which they are) and were just as likely to be eaten with gravy or savory sauces as syrup or sweet preserves. In order to get just the texture we wanted and to work with our modern waffle irons, I wound up editing and adapting the original recipe pretty significantly, but the revelation of 100 percent rice flour waffles in our history was the most important thing. As a bonus to being exquisitely delicious with a particularly crisp texture, these waffles are gluten-free. In keeping with early American waffle traditions, we often treat these with a savory dish rather than sweet. They've been served with crispy duck confit, fried chicken and cream gravy, and many other combinations of the moment. Of course, you can enjoy them with butter, syrup, and fresh fruit if you like, but try them instead of mashed potatoes sometime when you're cooking up fried chicken. PREP TIME: 45 minutes EQUIPMENT NEEDED: sifter, 4-quart mixing bowl, 1-quart mixing bowl, wire whisk, waffle iron MAKES: 6 waffles in a standard 5-inch or 6-inch home Belgian waffle iron
Ingredients
2 1/2 cups rice flour, we use Anson Mills Carolina Gold rice flour; Bob's Red Mill stone-ground rice flour works as well
2 teaspoons baking soda
1/2 teaspoon kosher salt
1/4 teaspoon cayenne pepper, optional
2 large eggs
2 cups lowfat buttermilk
1/4 cup (1/2 stick) unsalted butter
Instructions
Sift dry ingredients into a 4-quart mixing bowl. Crack the eggs into a separate one-quart mixing bowl and be sure to remove any bits of shell. Whisk the eggs until smooth, then whisk in the buttermilk until thoroughly combined. Pour the buttermilk mixture into the dry ingredients, and whisk to combine and work out any lumps, then slowly whisk in the butter.
Bake in a waffle iron according to the manufacturer's instructions. As this batter has no sugar, it is slow to brown and burn, so if you like a crispier waffle, simply cook longer. Great with savory gravy dishes or fresh fruit and syrup.
Recommended Products
As an Amazon Associate and member of other affiliate programs, I earn from qualifying purchases.
Nutrition Information:
Yield:
6
Serving Size:
1
Amount Per Serving:
Calories:

558
Total Fat:

12g
Saturated Fat:

6g
Trans Fat:

0g
Unsaturated Fat:

5g
Cholesterol:

86mg
Sodium:

776mg
Carbohydrates:

99g
Fiber:

3g
Sugar:

4g
Protein:

12g