FYI: If you buy something through a link in our posts we may get a small share of the sale.
Cranberries are the under-appreciated fruit of fall and winter.
They're often relegated to a sad cylinder of canned cranberry sauce at the edge of the Thanksgiving table, an afterthought to the apples and pumpkins taking up the dessert space.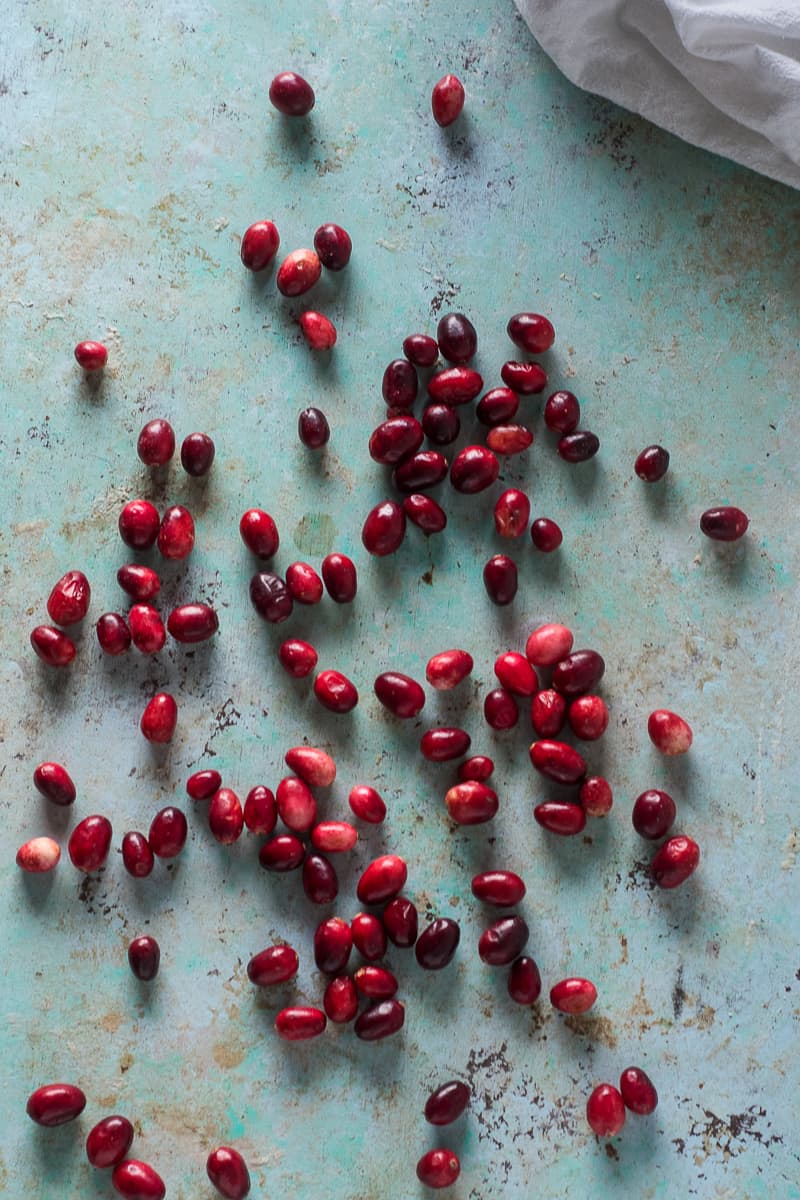 Which is a shame, because when strategically deployed, cranberry desserts not only bring a welcome burst of color, they bring a lovely puckery acidity to punctuate a big meal.
Not that there's anything wrong with a classic apple pie. But it's not the only way to celebrate fall and winter.
This cranberry curd tart is the cold-weather dessert you didn't know you needed.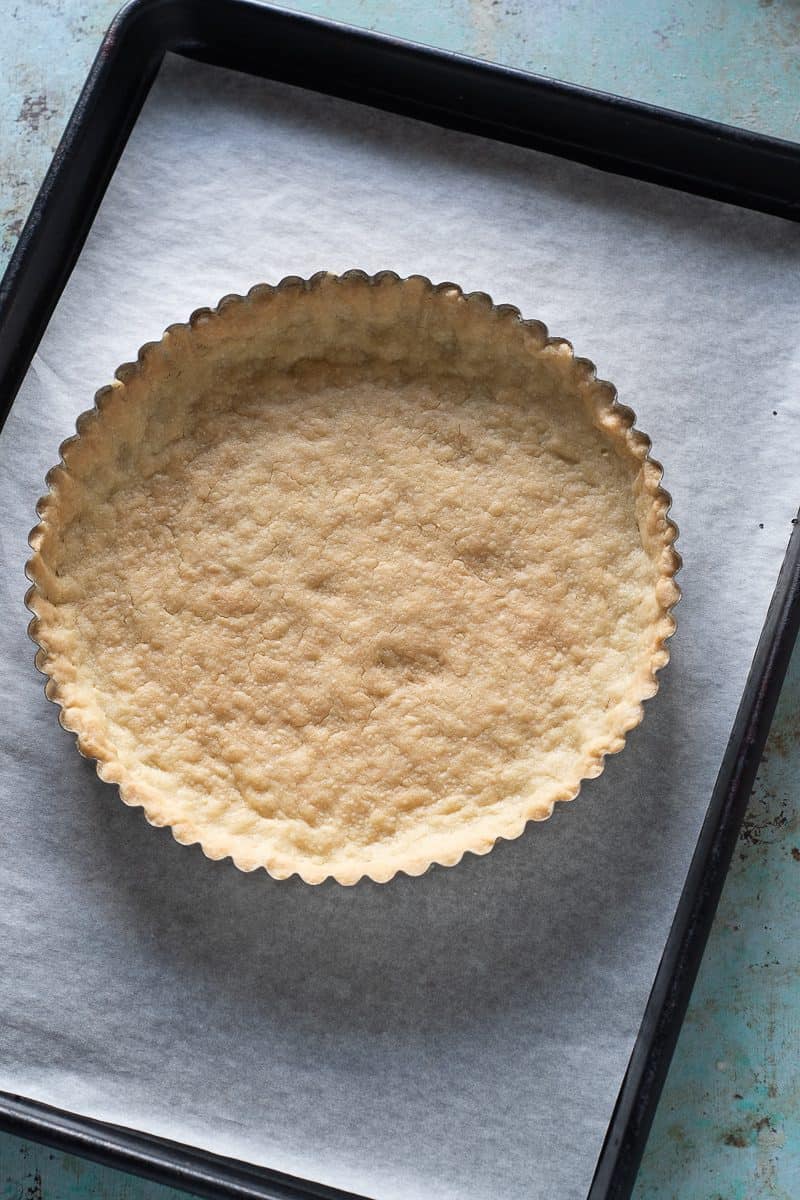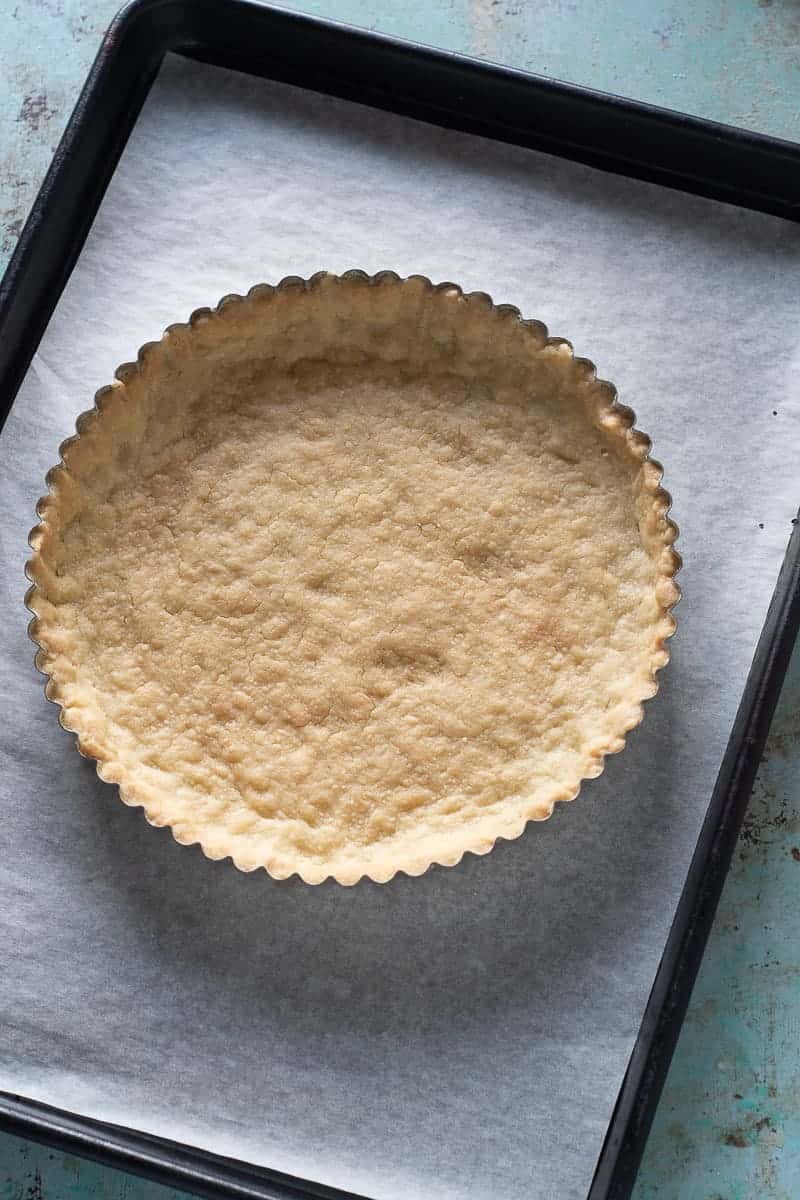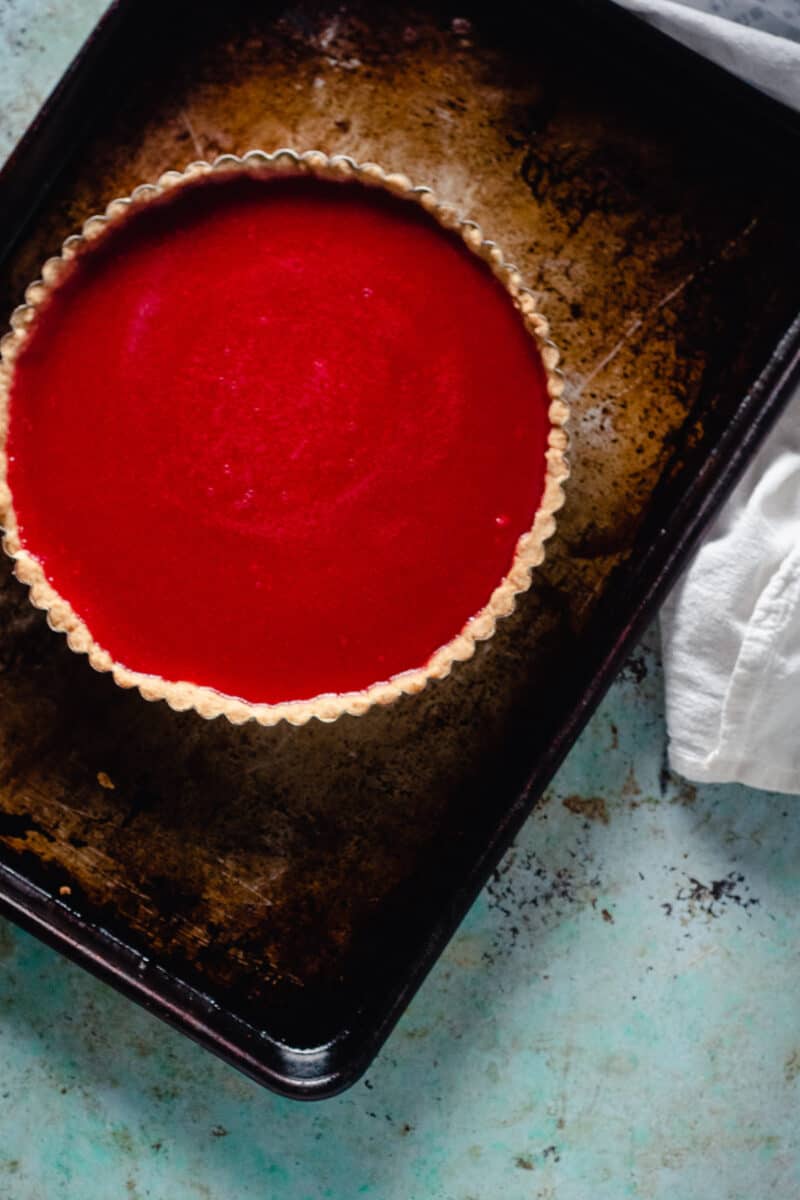 The curd itself is a deep-red garnet color, with a silky smooth texture and the tart cranberry flavor gets rounded out with vanilla and orange (and not a small amount of butter and sugar and eggs).
It comes together in a few minutes on the stove, and it doesn't even require you to set up a double boiler.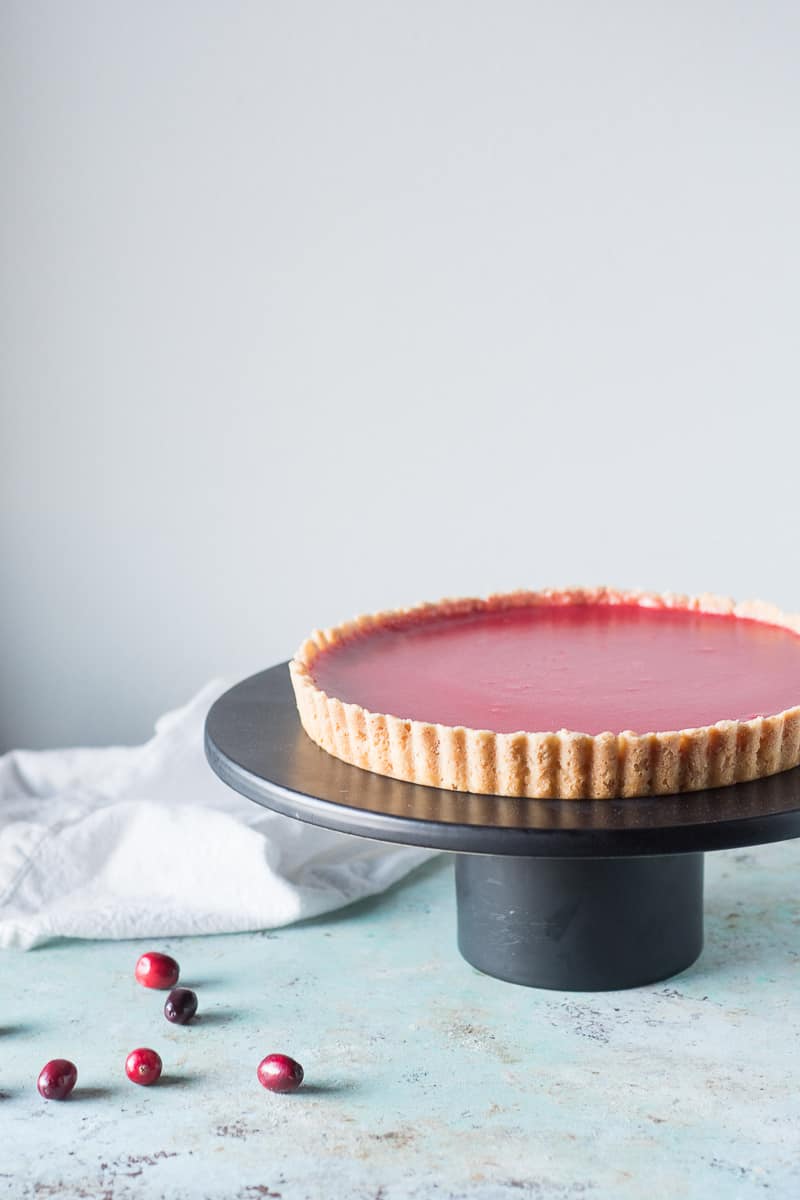 And honestly, the curd itself is worthy of licking off the spatula.
But this dessert gets even better.
It sits on a super-easy press-in shortbread crust that doesn't need any resting time, making this even easier than most pies.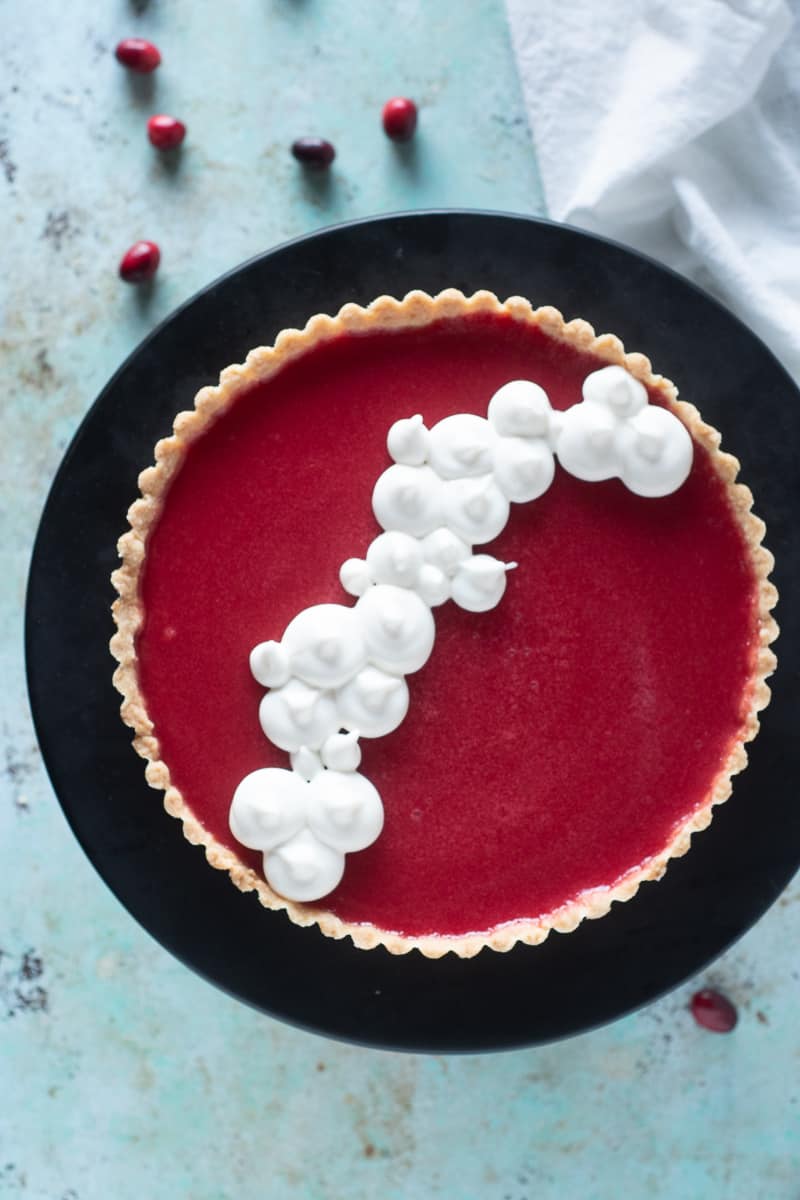 And, because the curd leaves a couple of egg whites behind, I like to top it with a bit of Italian meringue that I hit with a blow torch.
Which, honestly, is a totally unnecessary bit of showing off and you don't have to do it if you don't want to.
(You know you want to.)