I may earn from purchases through links in this post.
This meyer lemon ginger mousse is the stuff of lemon dessert fans' dreams.
It's so simple to make. But (here's the part where you curse at me), you have to make meyer lemon ginger curd first.
The good news is that the curd only takes about 20 minutes to make, but it does need to chill for at least an hour before you make the mousse.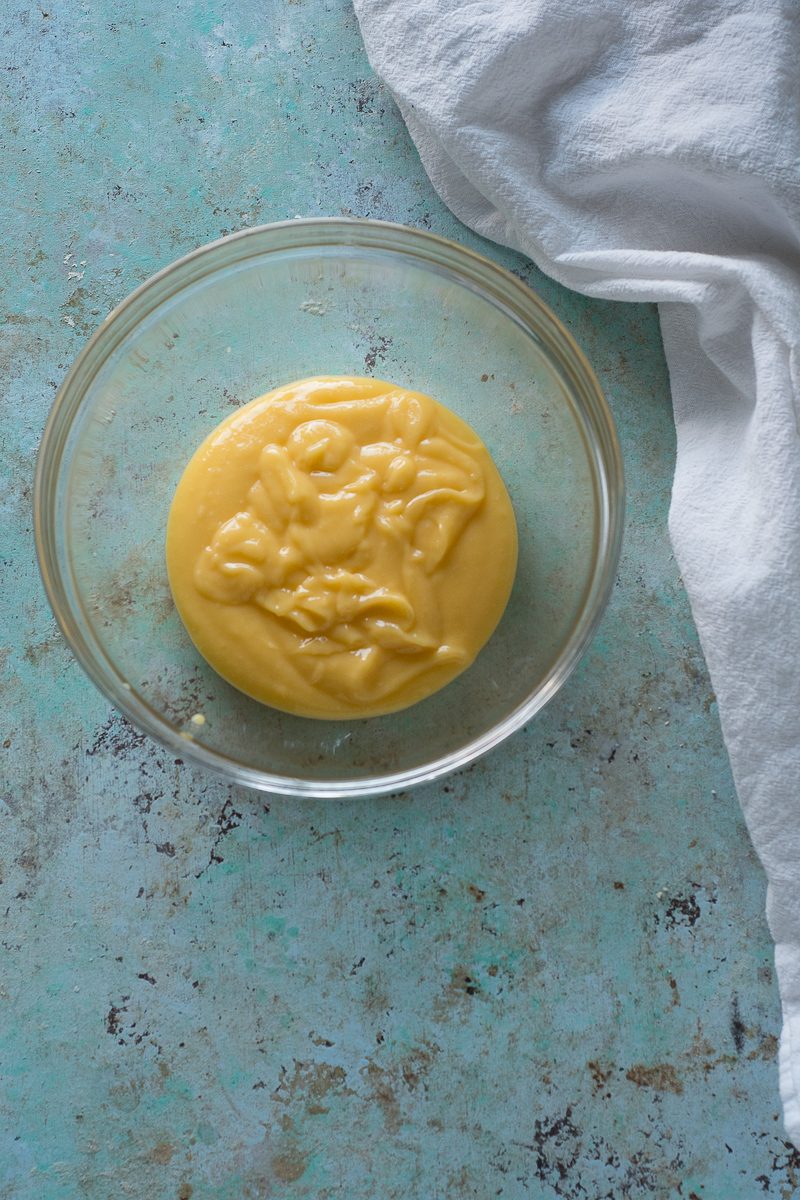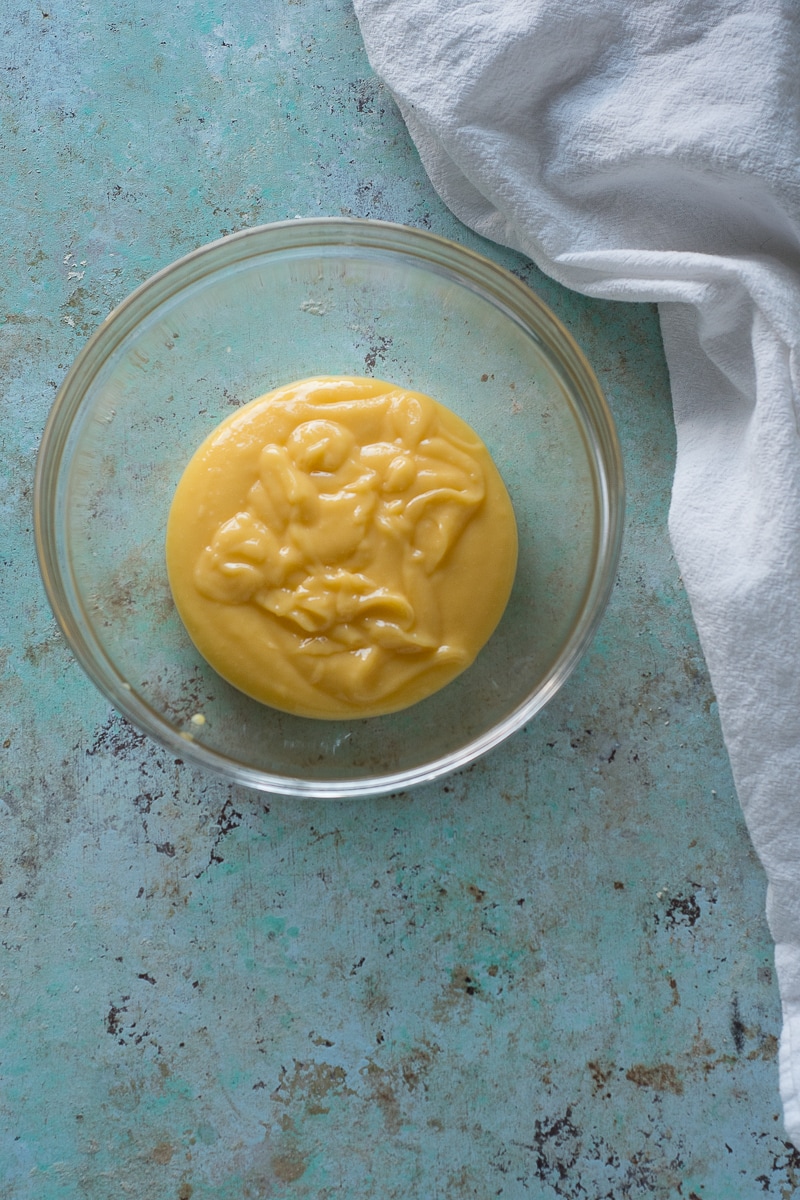 The other good news is that if you don't feel like making your own curd, and you don't feel the need to make this with meyer lemons and ginger, but are instead happy with a lovely lemon mousse, you can start with any prepared lemon curd.
This technique is a brilliant one. It's one I learned from Joanne Chang's excellent Flour, Too.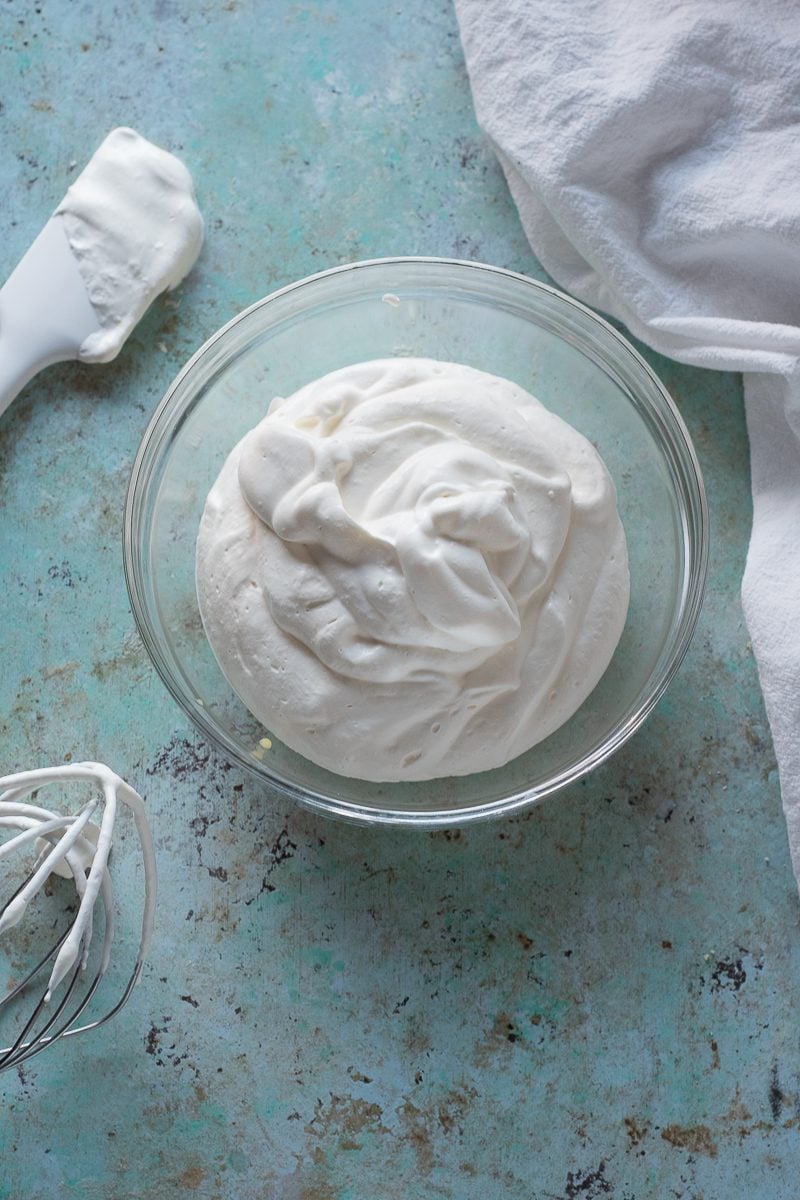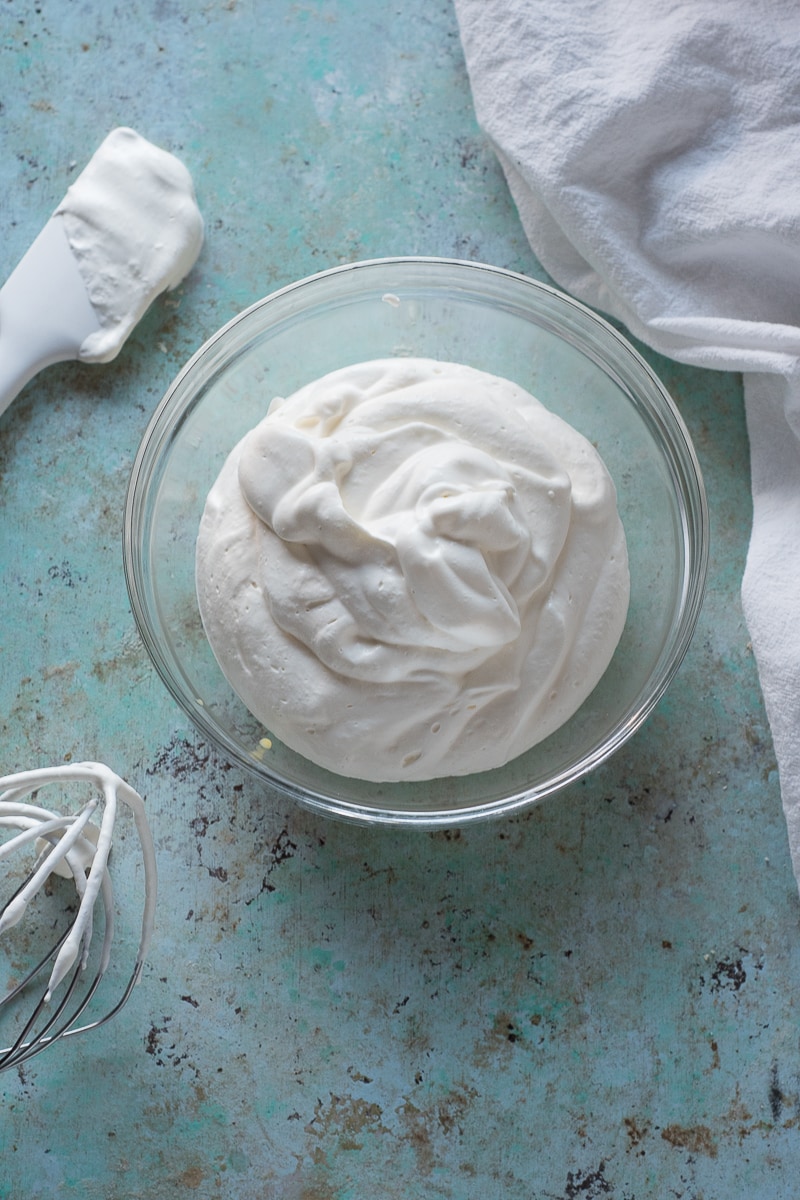 It's a method for making mousse that doesn't require gelatin or corn starch to stabilize it, but rather relies, very simply, on folding any fruit curd into whipped cream.
Most mousses that don't involve chocolate (which has stabilizing properties itself) use gelatin, which is fine but not exactly vegetarian friendly, and it doesn't add anything in the flavor department.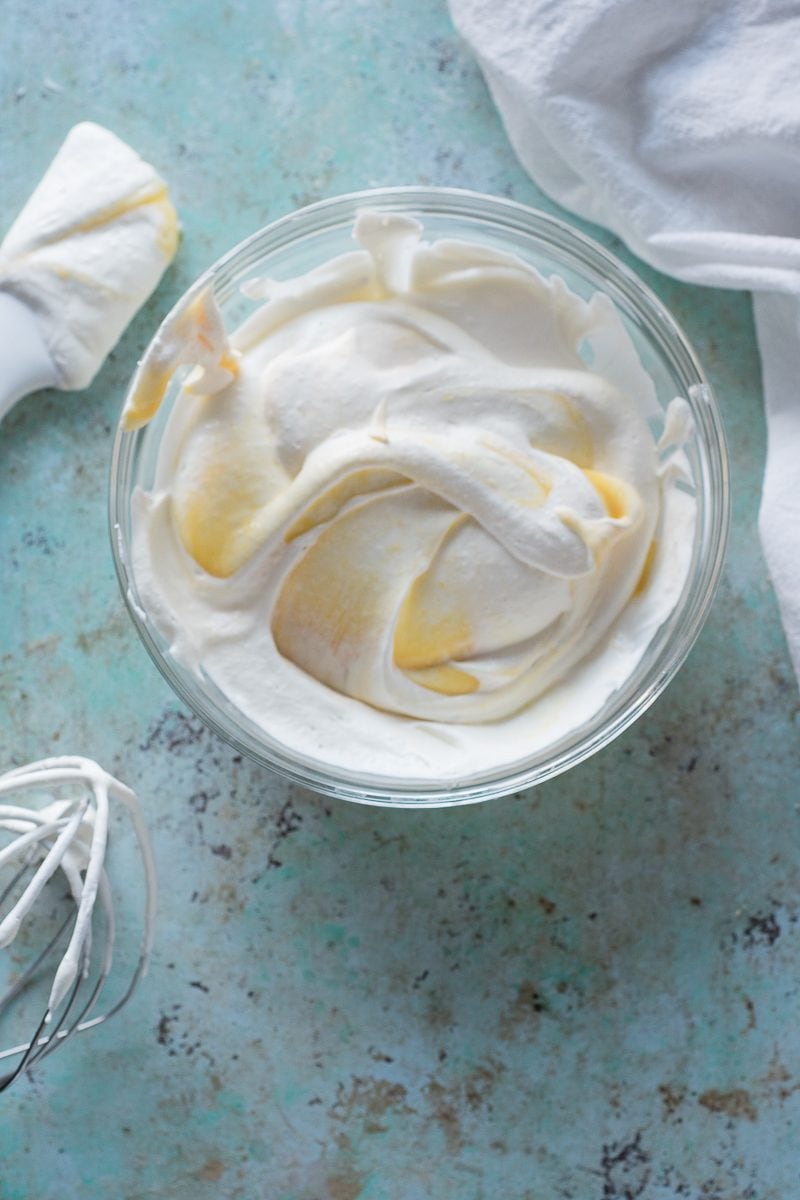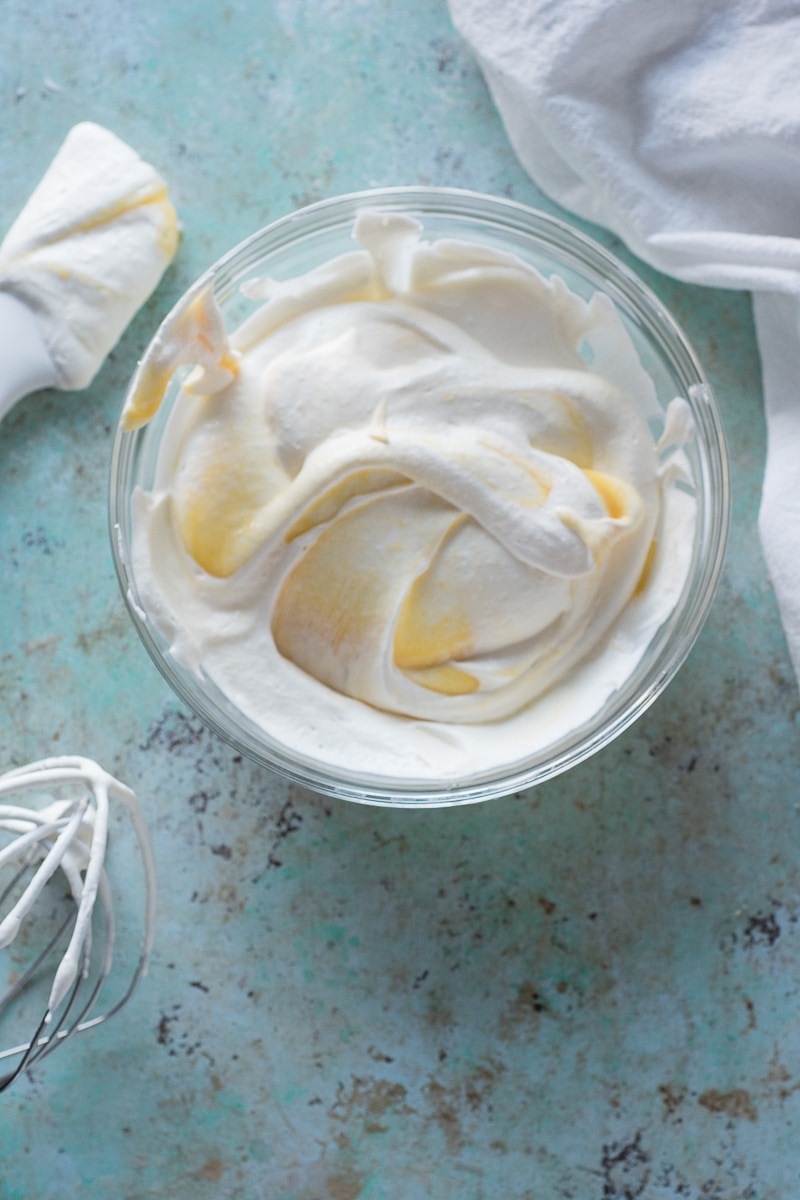 The resulting mousse is creamy and light with a pale yellow color and a bright, sharp meyer lemon flavor with an extra bit of spicy complexity from the ginger.
And I love how adaptable this is. I could easily imagine making a delicate pink strawberry lemon mousse by starting with my strawberry lemon curd or using cranberry curd for a bright pink cranberry mousse in the fall.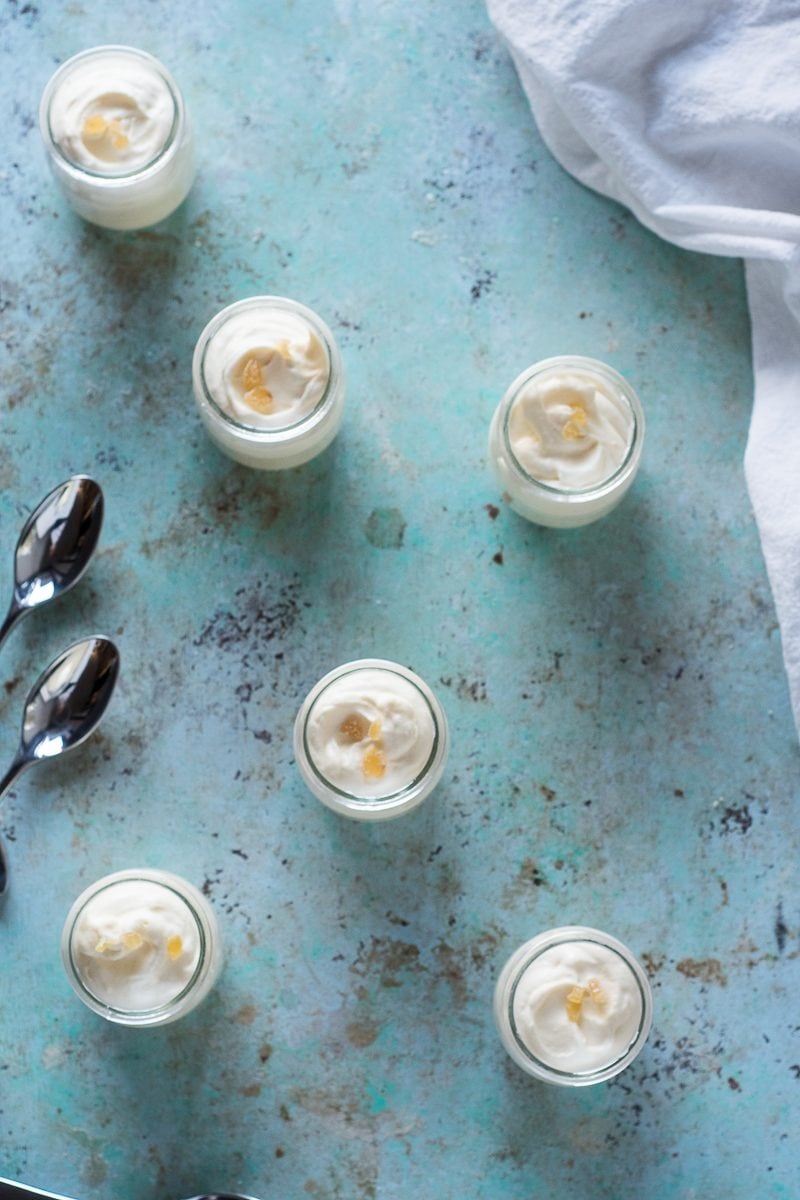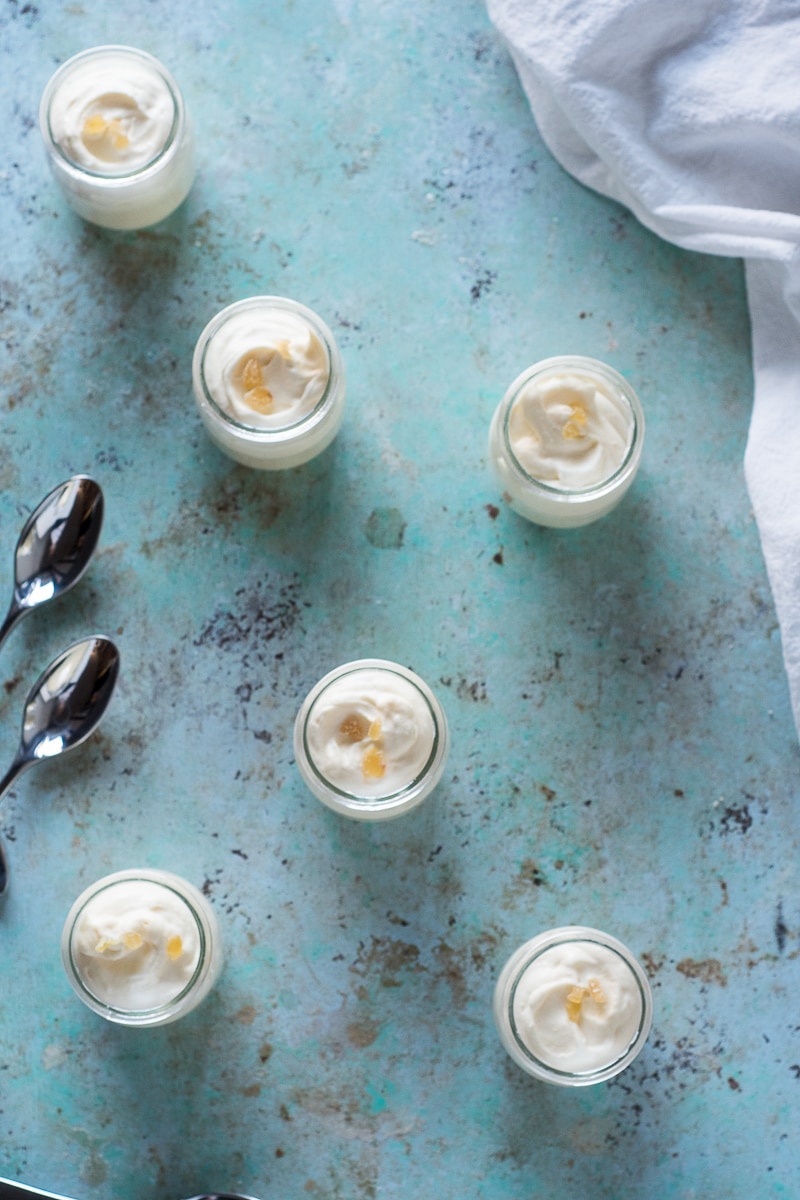 You could also infuse the heavy cream with a complementary flavor (like basil) as long as you make sure it's well-chilled before you whip it.
But really, before you play around with too many other variations, you should absolutely try this one. It's like eating a meyer lemon ginger cloud.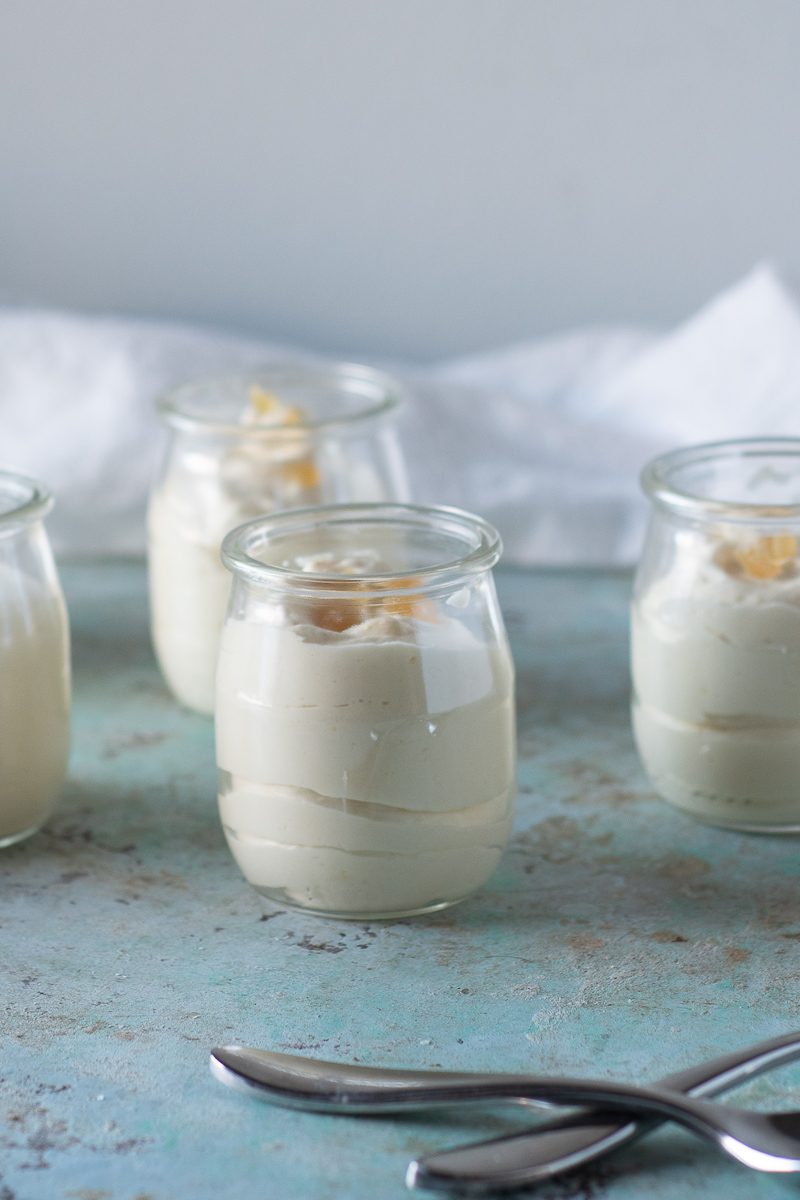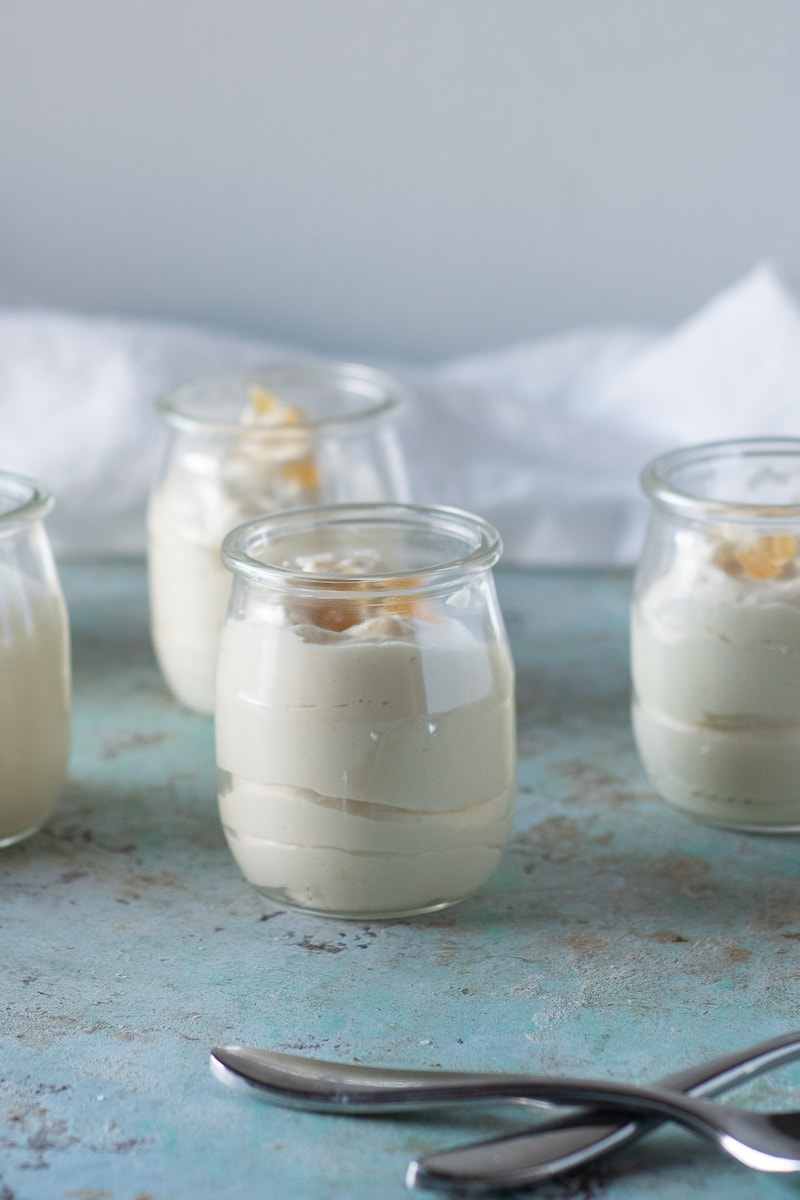 Strawberry Lemon Curd, sweet, tart, and delicate pink
(You could also make a lovely mousse with this strawberry lemon curd.)
Yield: 6 servings
Meyer Lemon Ginger Mousse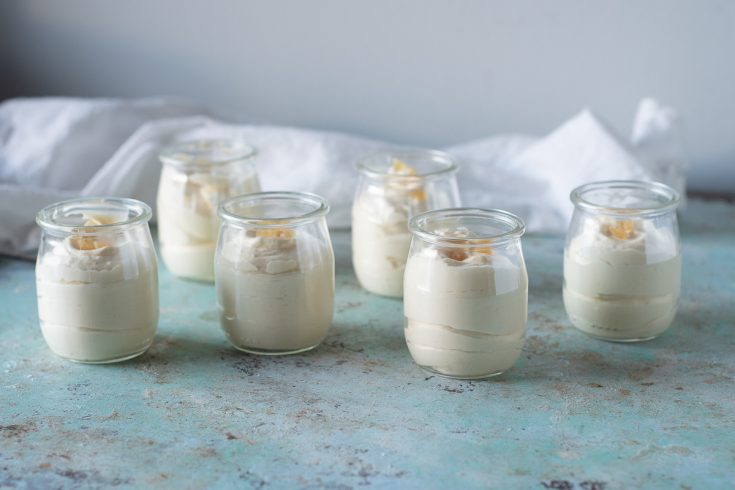 This method for making mousse is very simple. It just involves folding Meyer lemon ginger curd into freshly whipped cream. The curd takes about 20 minutes to make and needs to chill for at least an hour before you make the mousse (it can be made up to 2 weeks in advance). The resulting mousse is light with bright lemon and ginger flavor. If you don't want to make your own Meyer lemon ginger curd you can start with any prepared lemon curd (you won't get the lovely subtlety from the Meyer lemons, which are sweeter and more fragrant than Eureka lemons and the extra kick from ginger, but you'll still have a lovely lemon mousse). Because this is so rich, I like to serve it in tiny cups. A bit of chopped candied ginger is a nice garnish, but it's optional.
Ingredients
1 cup heavy cream, chilled
1 tablespoon candied ginger, finely chopped, for garnish
Instructions
Have the Meyer lemon ginger curd chilled and ready. Add the heavy cream to the bowl of a stand mixer fitted with a whisk attachment (or to a large mixing bowl if using a hand mixer) and whip until the cream holds stiff peaks. Fold in the Meyer lemon ginger curd with a rubber or silicone spatula just until combined.
Divide into 4 to 6 individual bowls/cups. Sprinkle a few pieces of candied ginger on top. Serve immediately.
Recommended Products
As an Amazon Associate and member of other affiliate programs, I earn from qualifying purchases.
Nutrition Information:
Yield:
6
Serving Size:
1
Amount Per Serving:
Calories:

163
Total Fat:

15g
Saturated Fat:

10g
Trans Fat:

0g
Unsaturated Fat:

4g
Cholesterol:

47mg
Sodium:

20mg
Carbohydrates:

7g
Fiber:

1g
Sugar:

4g
Protein:

2g