I may earn from purchases through links in this post.
This simple chocolate shortbread tart crust is a favorite.
It's a variation on my favorite no-fuss easy shortbread tart crust that transformed my tart baking from high stress to no sweat.
There's no fancy equipment, no rolling anything out, no chilling. Just stir, press into the pan, and bake.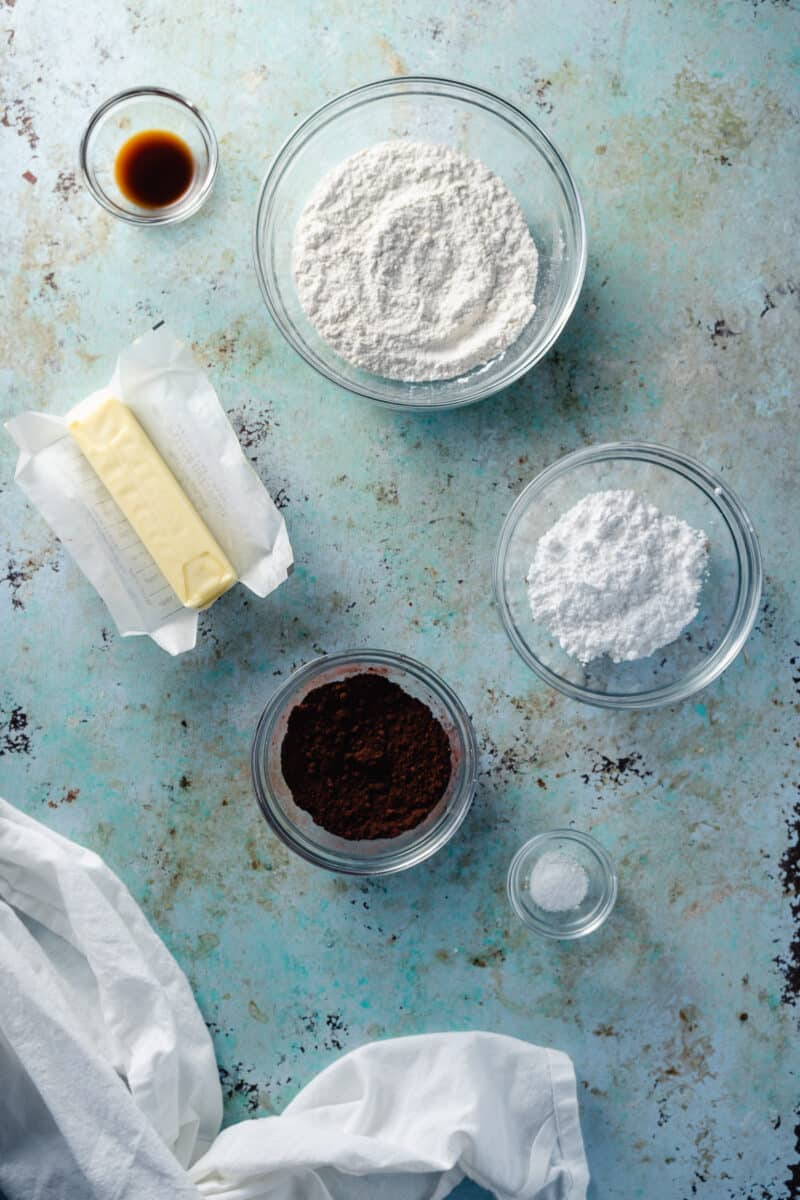 This one keeps all of the crisp and buttery goodness of the original, but adds in a serious dose of cocoa powder for deep chocolate flavor.
The cocoa powder that you use matters here. You want to go for a Dutch-process cocoa powder, which means it's been alkalized and one that has higher fat content, which means it has more cocoa butter and richness.
While this will be good with any basic grocery store brand, it will be amazing if you are able to splurge a little. Droste is my favorite widely available grocery store cocoa powder, and Valrhona is my absolute favorite but it's pricey. (But use whatever you like.)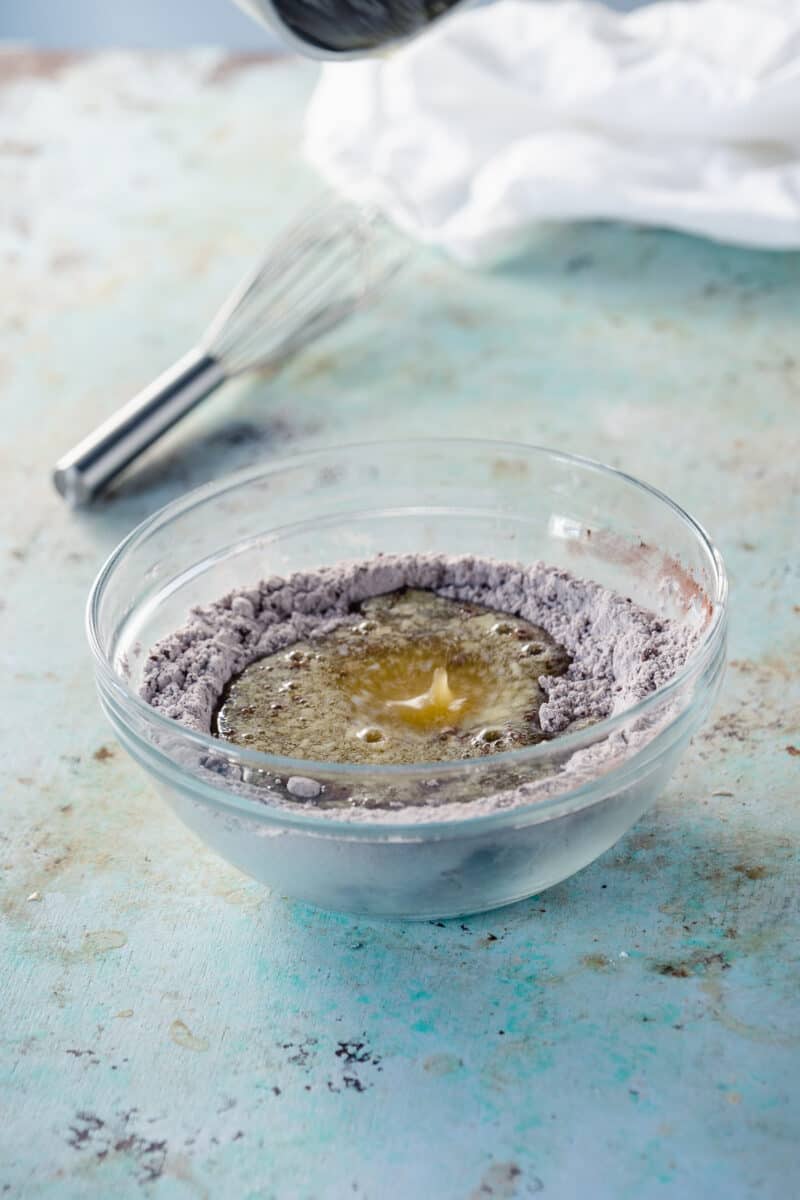 The process for making this dough is incredibly simple.
You just whisk together some flour, cocoa powder, confectioners' sugar, and salt. Then you melt some butter and pour it in, add a little vanilla extract, and give everything a stir.
Seriously, it's like five minutes of work, max.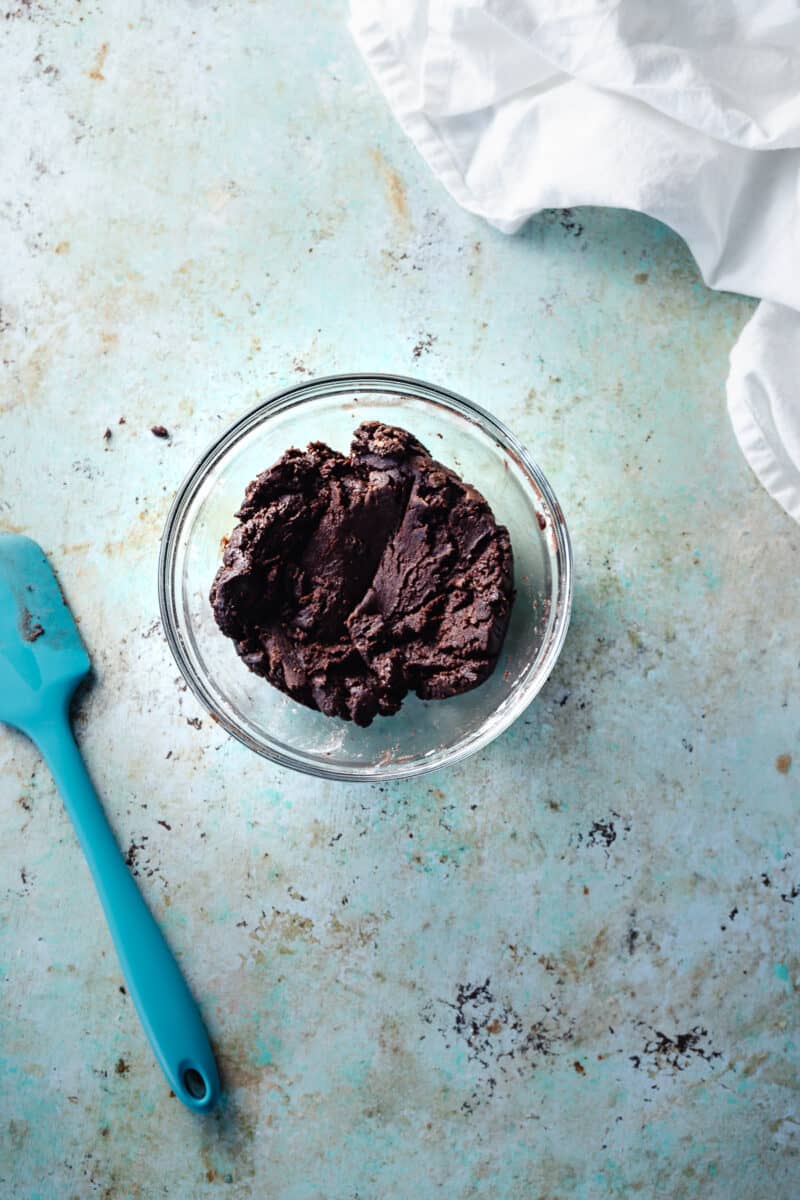 Then when the dough is formed, you just dump it into your tart pan and press it into an even layer.
This is the most tedious part of the whole process, which isn't really even that tedious.
It's just that at moments it might seem like it can't possibly cover the whole pan, but I assure you, it can.
You just need to keep massaging it into the corners and up the sides, nudging it here and there until it is thin enough and even enough that the whole interior of the tart pan is covered.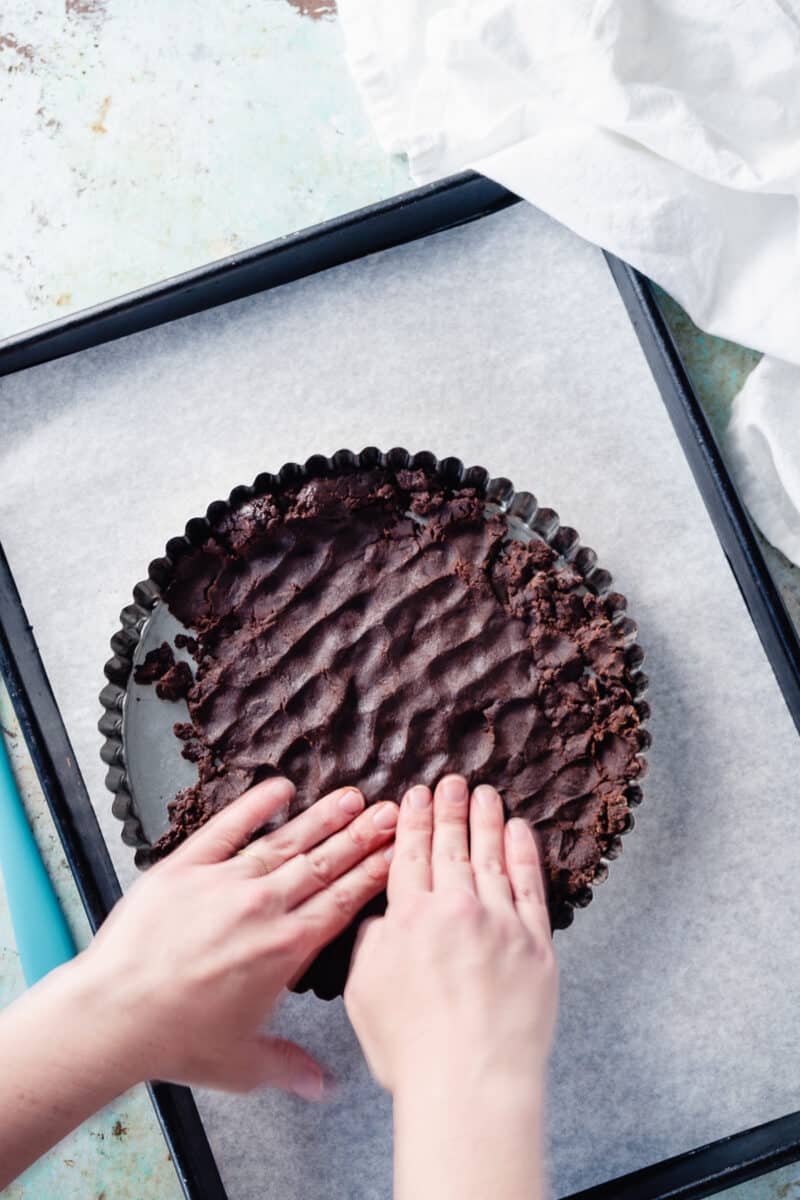 And then all of the hard work is done.
You don't need to chill it for hours or fill it with pie weights. You don't even need to prick it with a fork.
You just need to put it in the oven.
That's it.
Then you just need to let it cool and you'll have a beautiful, crisp, melt-in-your-mouth chocolate tart crust ready for whatever filling you have in mind.
(You should totally make this chocolate peanut butter tart with it. I'll also have a banana custard tart for you soon.)
Yield: 8 servings
Easy Chocolate Shortbread Tart Crust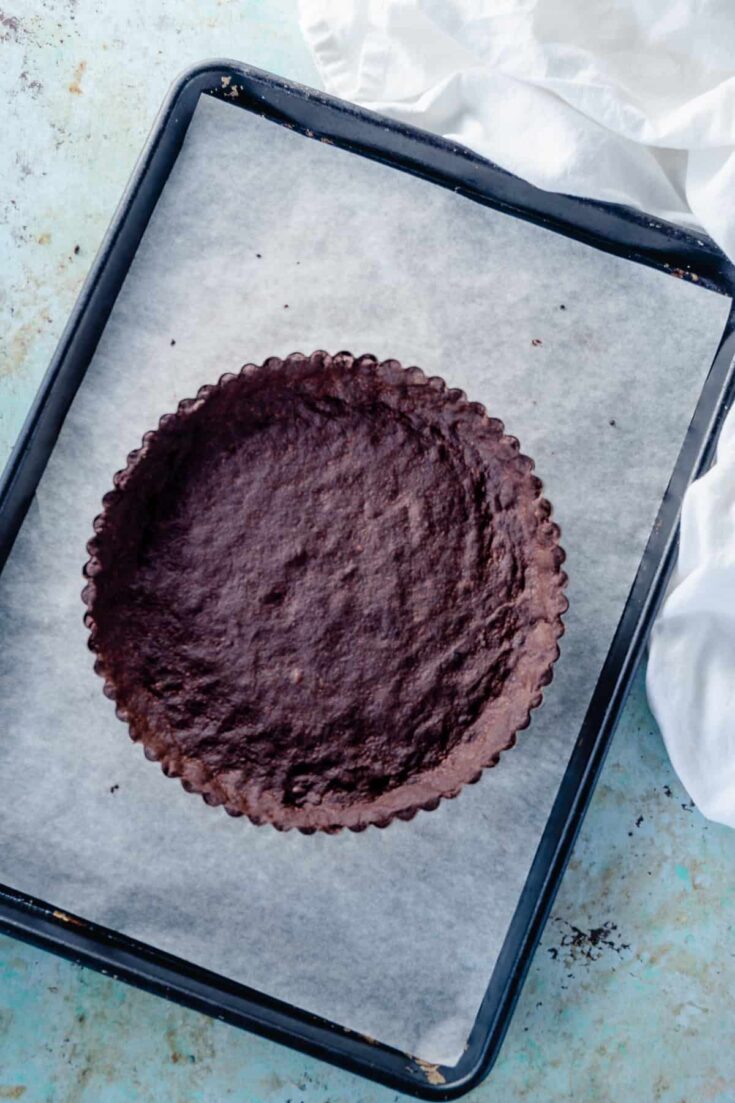 This chocolate shortbread tart crust is pretty much foolproof. It's a press-in crust that's a simple mixture of flour, confectioners' sugar, cocoa powder, salt, melted butter, and a little bit of vanilla. It's easy to make and doesn't require any rolling or chilling or any special equipment (beyond a tart pan itself).
It's a versatile crust that will work with any standard tart recipe where you want a chocolate crust.
The cocoa powder you use will make a difference here. Look for one that's labeled Dutch-process cocoa, which means it's been alkalized and tends to have a richer, more straightforward chocolate flavor than natural cocoa powders.
It's worth splurging on the cocoa powder if you can. Droste is a great option that's widely available in supermarkets, and Valrhona is my all-time favorite even though it's definitely a splurge. But use any Dutch-process cocoa powder you like.
The tart crust can be made and baked up to two days ahead. You'll need a 9-inch tart pan with a removable bottom for this recipe.
Ingredients
1 cup (125 grams) all-purpose flour
1/3 cup (35 grams) confectioners' sugar
1/4 cup (25 grams) Dutch-process cocoa powder
1/4 teaspoon kosher salt
1/2 cup (1 stick, 113 grams) unsalted butter
1/2 teaspoon vanilla extract
Instructions
Preheat oven to 350°F. Add the flour, confectioners' sugar, cocoa powder and salt to a small bowl and whisk together.
Melt the butter in a small saucepan (or in the microwave), add the vanilla extract to the butter and stir, then pour into the dry ingredients and stir together until thoroughly moistened.
Press the dough evenly along the bottom and sides into a 9-inch tart pan with a removable bottom.
Place the tart pan on a baking sheet and bake until the crust looks dry and matte instead of glistening with butter, about 20 minutes. (It can be tricky to tell when dark chocolate doughs are baked enough without burning because the color doesn't change much. The dough will go from glossy to matte and smell lovely and chocolatey when it's baked enough. Check at 18 minutes and every minute until it looks done.)
Let cool before filling.
Notes
Keeps, at room temperature, for about 2 days.
Recommended Products
As an Amazon Associate and member of other affiliate programs, I earn from qualifying purchases.
Nutrition Information:
Yield:
8
Serving Size:
1
Amount Per Serving:
Calories:

65
Total Fat:

1g
Saturated Fat:

0g
Trans Fat:

0g
Unsaturated Fat:

0g
Cholesterol:

2mg
Sodium:

72mg
Carbohydrates:

12g
Fiber:

0g
Sugar:

0g
Protein:

2g