I may earn from purchases through links in this post.
I gave you my secrets for homemade tonic. But I left you hanging when it came to the best gin and tonic.
It's a classic drink almost anyone who's encountered any sort of cocktail has probably tasted.
From a cool glass on a back porch on a hot summer afternoon. From a warmish red plastic Solo cup at a party in college where no one thought to get ice. At a wedding where four bottles of liquor and three mixers were lined up at a makeshift bar.
It is a drink that is almost always measured by eyeball. We pour gin into a glass until it's, well, about yea high. Unscrew a bottle of tonic and fill the glass most of the rest of the way. Add ice. Maybe a wedge of lime. Call it good. (Kinda like a Moscow Mule.)
And yet, in the days of Japanese weighted mixing tin shakers, beautiful mixing glasses, elegant bar spoons, and all sorts of housemade syrups and tinctures, we may find ourselves reaching for a proper gin and tonic, measured with jiggers and built in a classic collins glass. Just to see if it transforms the familiar drink into something better.
First, you'll want a straightforward gin either a London dry or Plymouth-style with those piney juniper notes. Beefeater, Plymouth, Broker's, Tanqueray are all good options. As much as I love the experimental gins that so many craft distillers are making these days, I tend not to love them in a g & t (a Hendrick's gin and tonic garnished with cucumber being an exception).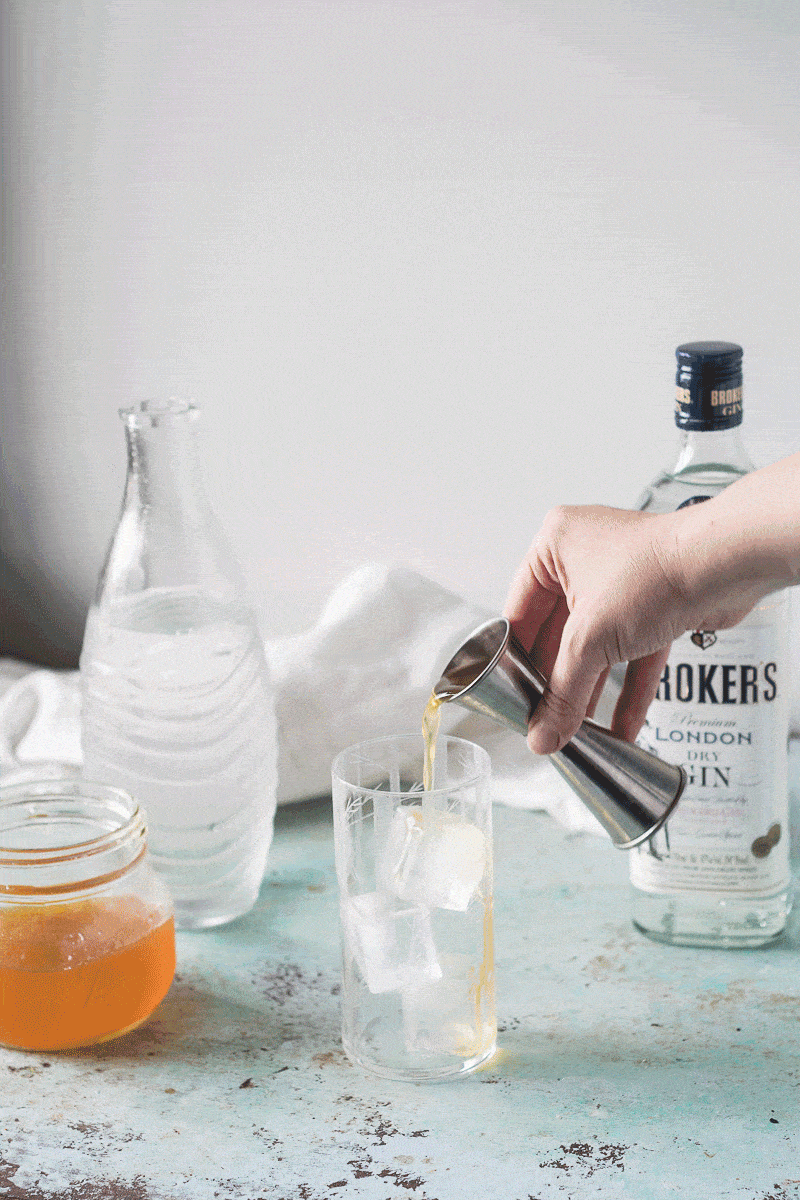 Then, you'll want a quality tonic. I'd of course suggest making your own syrup and adding soda water as the best option. But if you would rather pick up a quality tonic like Fever Tree or Q or Fentiman's, I wouldn't complain.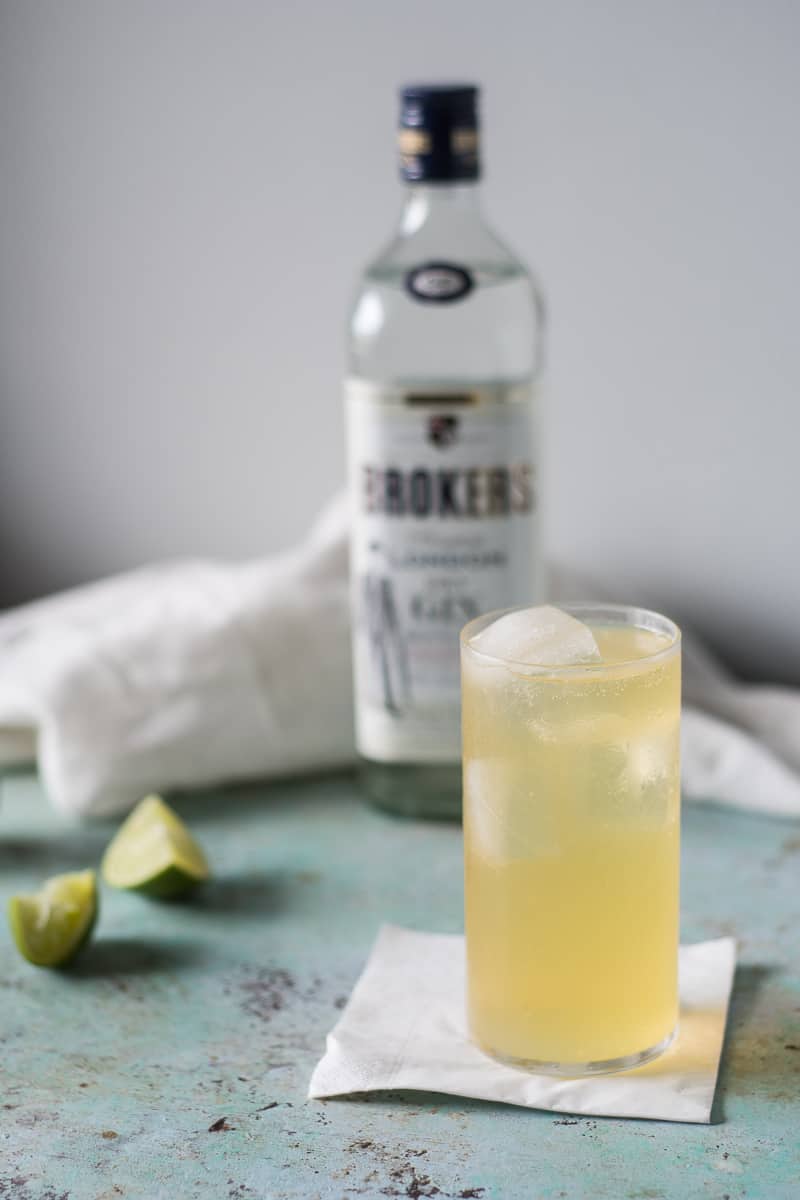 I've learned through my perusal of so many cocktail books, that there is no standard proportion for this drink.
I've seen quite a range in quality sources from equal parts tonic and gin to 4 parts tonic to 1 part gin.
I find here, at least for my palate and preference, that a middle path is the way to go. My favorite ratio is 5 ounces of tonic to 2 ounces of gin.
I also find that with ice, it fits nicely in an 11- or 12-ounce collins glass.
But if you are dedicated to measuring your gin and tonic by the eyeball method, I won't criticize.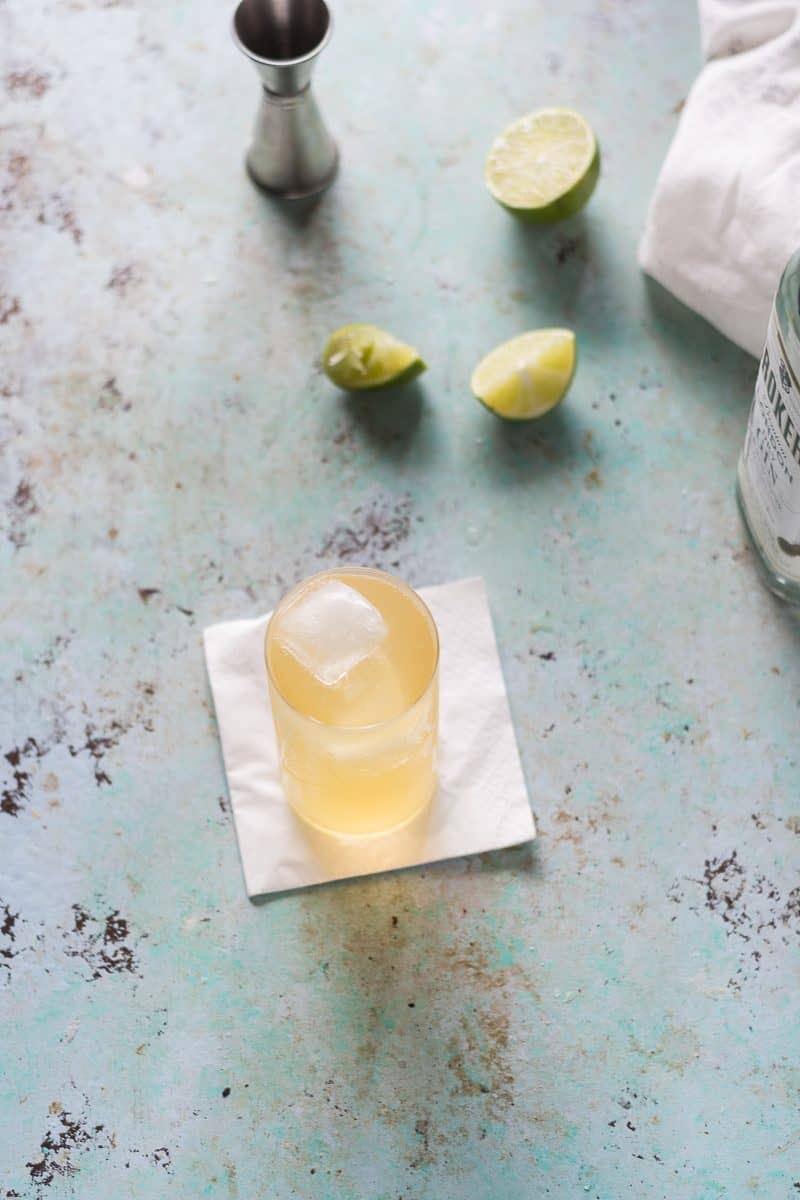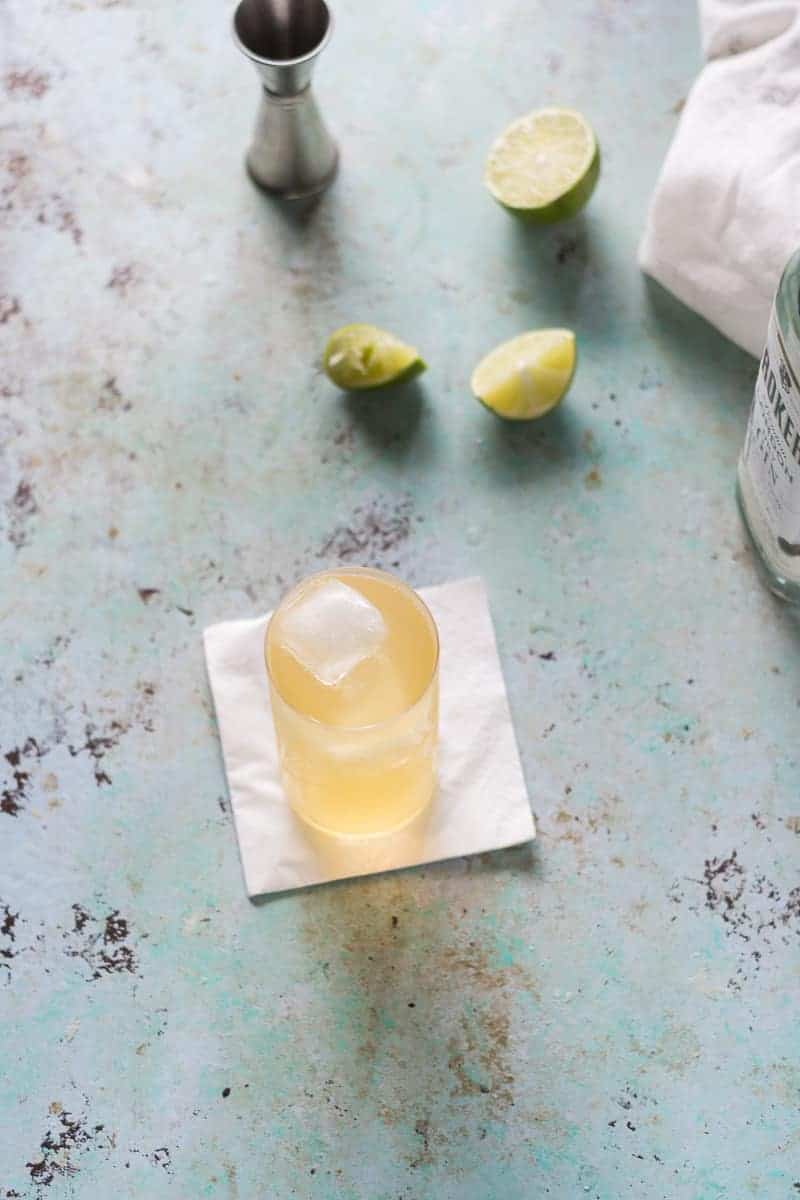 Yield: 1 cocktail
Gin and Tonic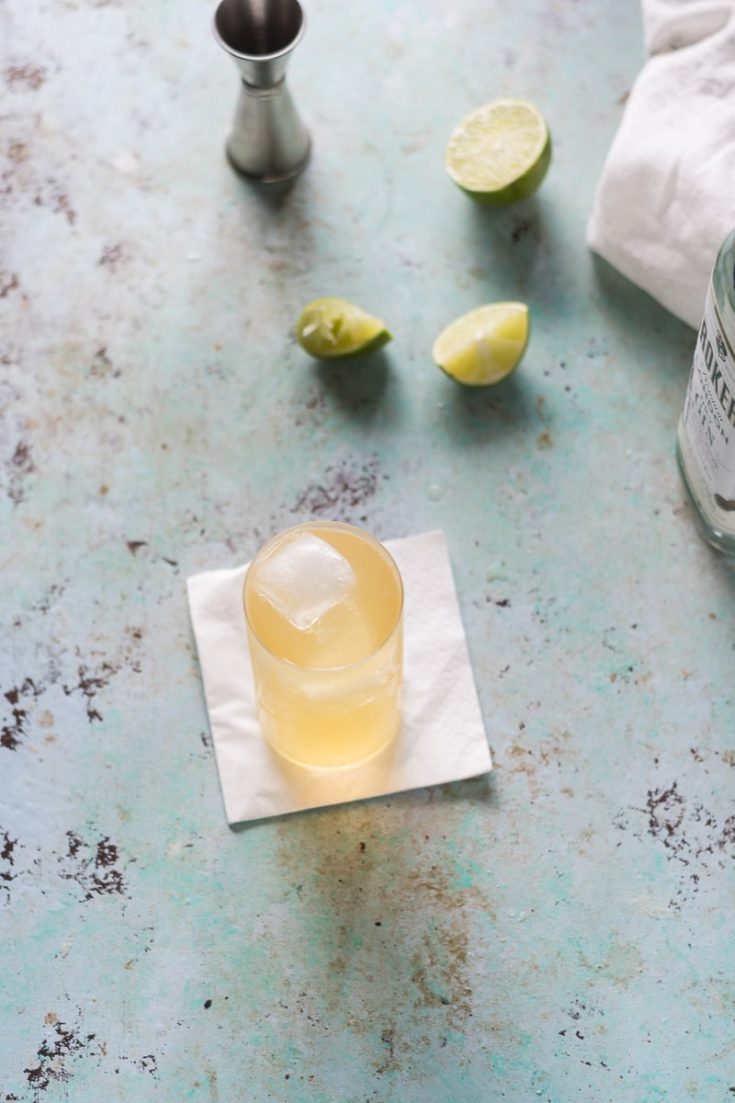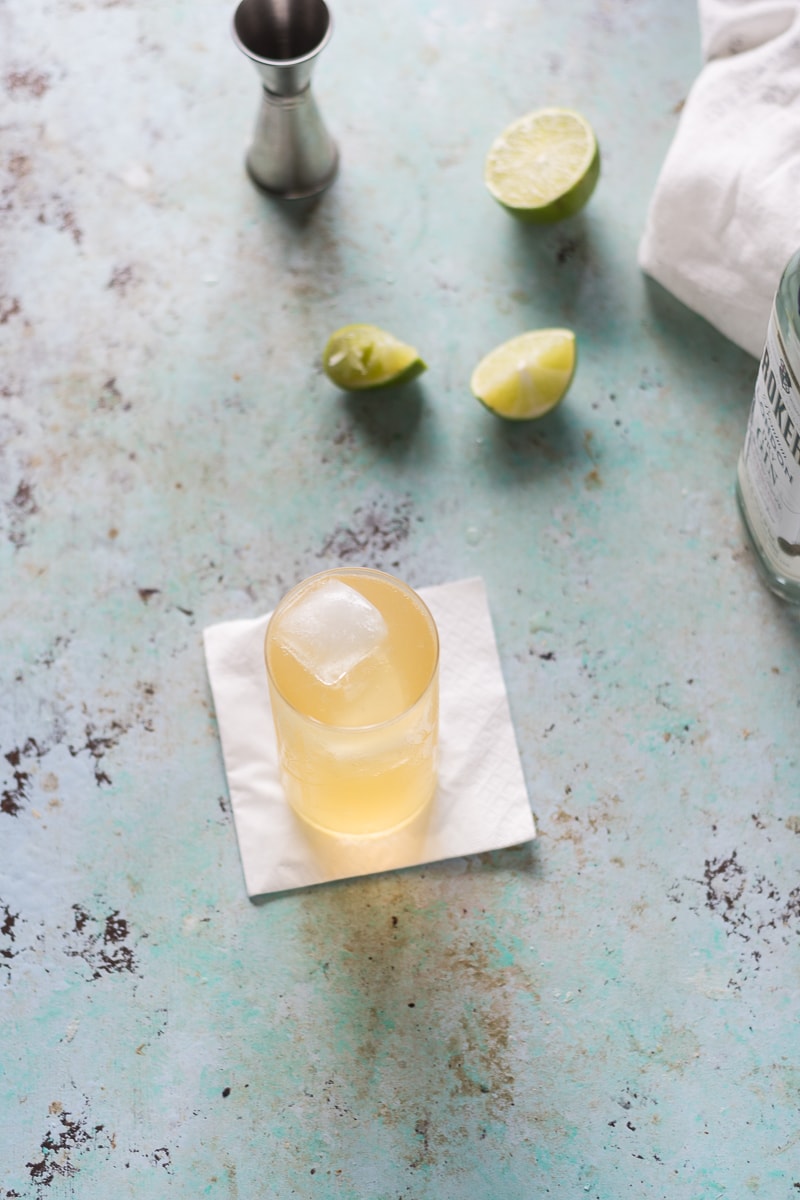 I've included instructions for making this with homemade tonic syrup as well as instructions for making this with a high quality tonic of your choice. My favorite is Fever Tree, but Q Tonic and Fentiman's are also pretty delicious. I like to make a gin and tonic with a straightforward, junipery London dry or Plymouth style gin. Beefeater, Plymouth, Broker's, and Tanqueray are all good options. If there's a craft distiller you love that makes a gin in one of these styles feel free to use that.
Ingredients
With Homemade Tonic Syrup
2 ounces gin
1 ounce homemade tonic syrup
4 ounces soda water
ice
1 wedge lime
With Commercial Tonic Syrup
2 ounces gin
5 ounces tonic
ice
1 wedge lime
Instructions
Add gin to a collins glass. If using homemade tonic syrup add it now and stir, then add soda water. If using commercial tonic, add it now. Add ice to fill the glass, and stir. Squeeze a wedge of lime over the drink. Serve.
Recommended Products
As an Amazon Associate and member of other affiliate programs, I earn from qualifying purchases.
Nutrition Information:
Yield:
1
Serving Size:
1
Amount Per Serving:
Calories:

179
Total Fat:

0g
Saturated Fat:

0g
Trans Fat:

0g
Unsaturated Fat:

0g
Cholesterol:

0mg
Sodium:

93mg
Carbohydrates:

88g
Fiber:

4g
Sugar:

53g
Protein:

1g