I may earn from purchases through links in this post.
Ever since I first flipped through Elizabeth Prueitt's latest cookbook, Tartine All Day, in the spring, I've wanted to make this apple beehive.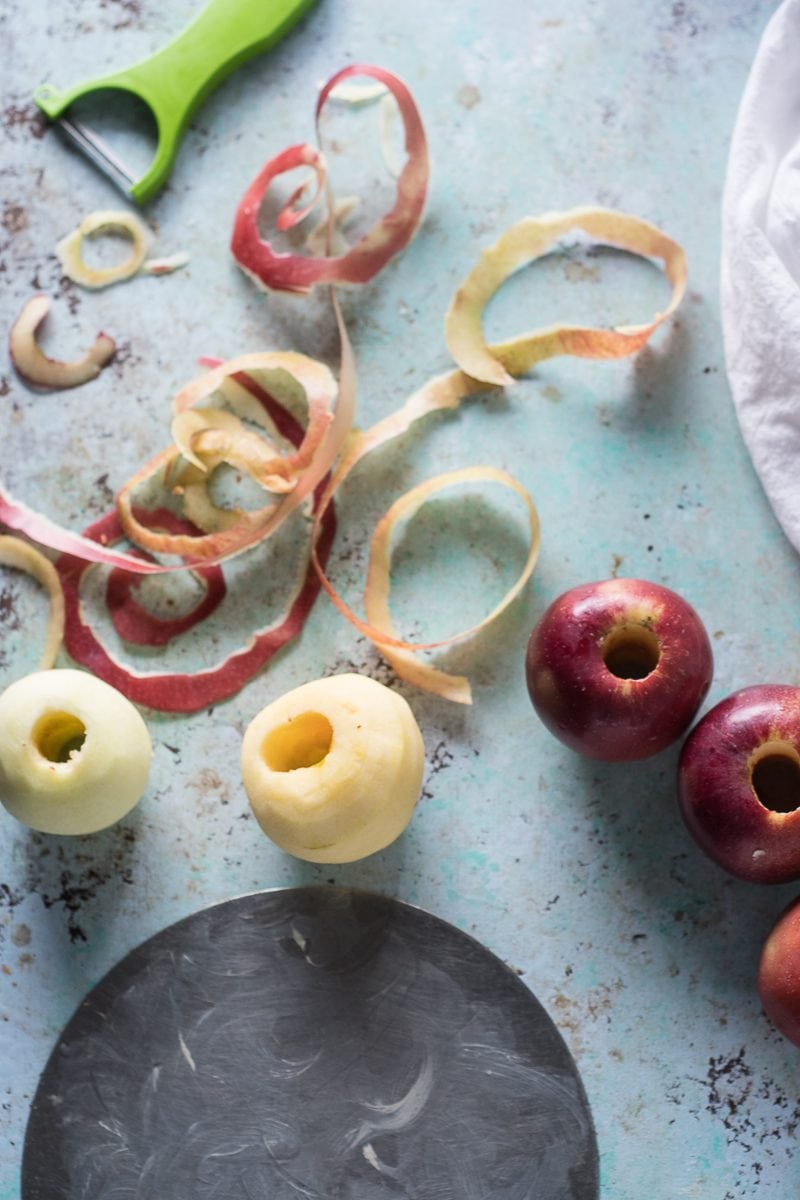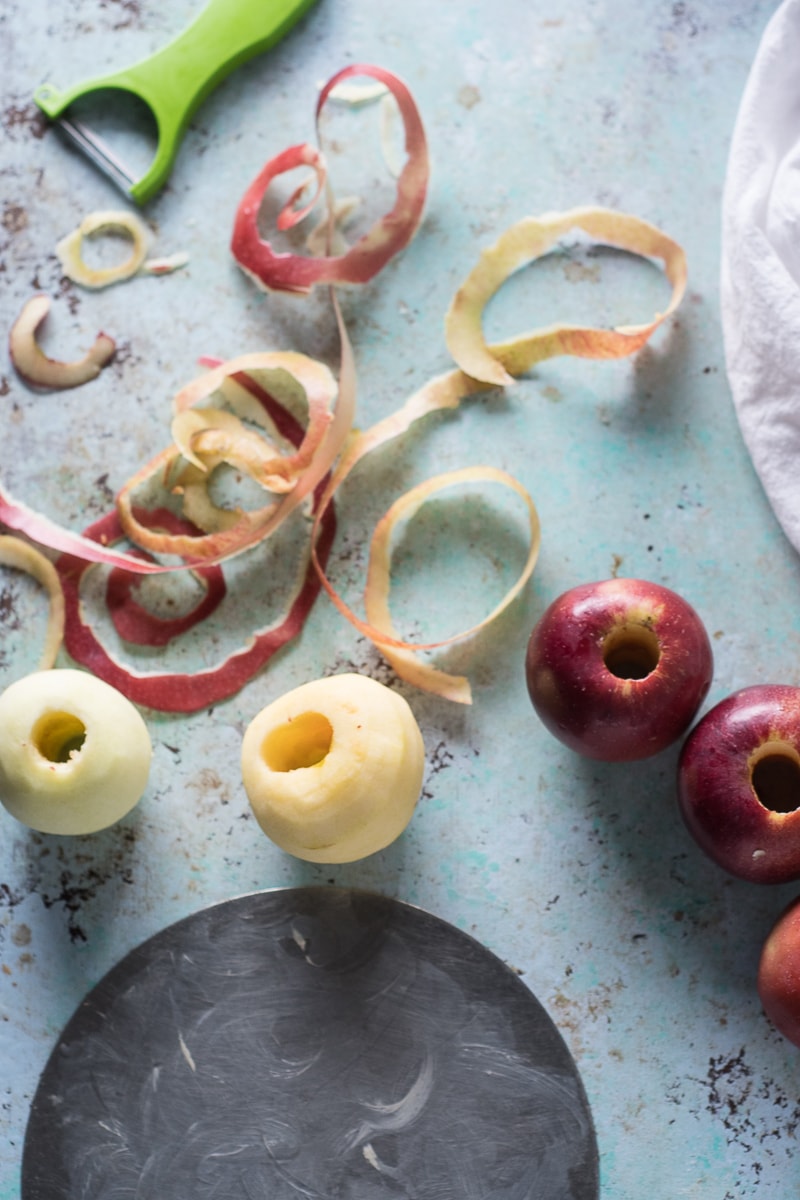 It's one of the kinds of genius ideas I turn to Prueitt for. Her bakery book, Tartine, has long been my go-to source for the most amazing bread pudding, a pumpkin tea cake with a beautiful dense crumb and the right amount of spice, and the almond filling for brioche bostock.
She has a way of making classic baked goods into their best selves.
And when I first glimpsed a picture of this apple beehive, I knew that it was what every apple dessert aspires to be.
Warming and cinnamon scented with deeply caramelized sugar and enough butter to round out the tart acidity of apples, pretty but in a rustic doable-for-a-non-pastry-chef kind of way. The kind of thing you take a slice of after dinner and then find yourself going back again "to even out the edges."
(Which is also what happens with this classic apple pie.)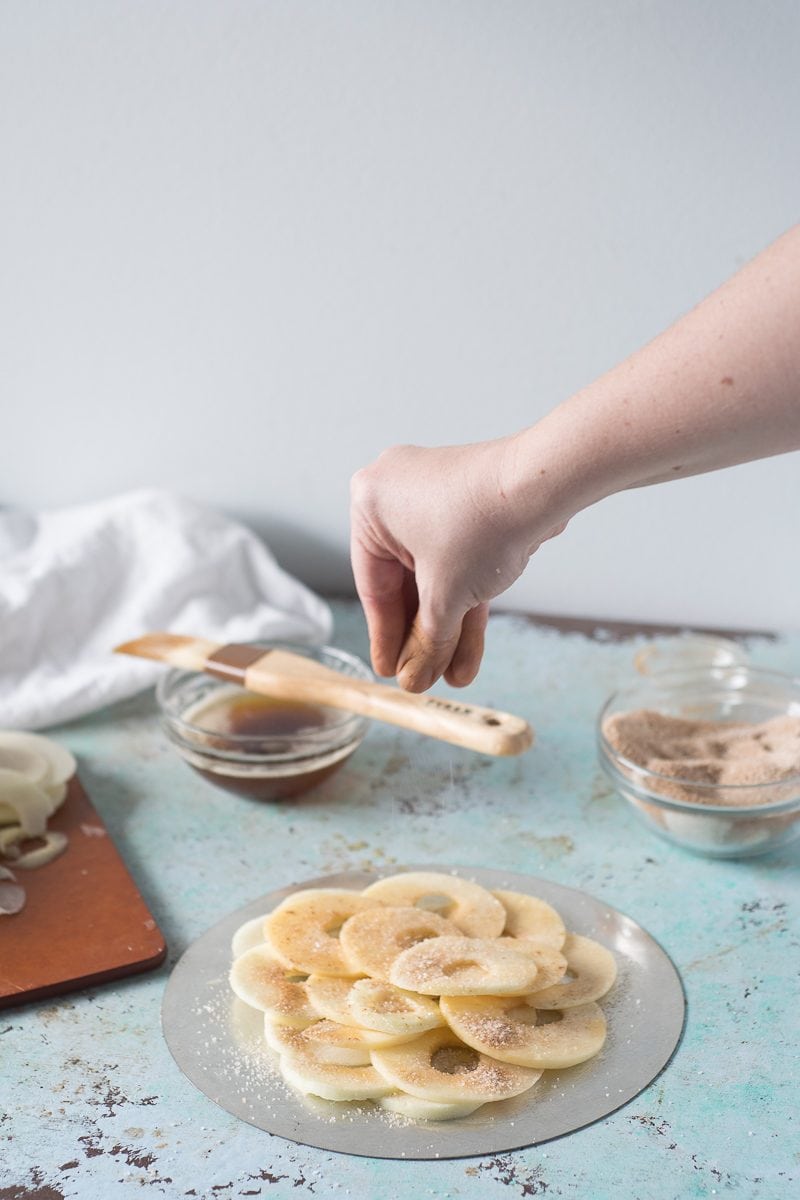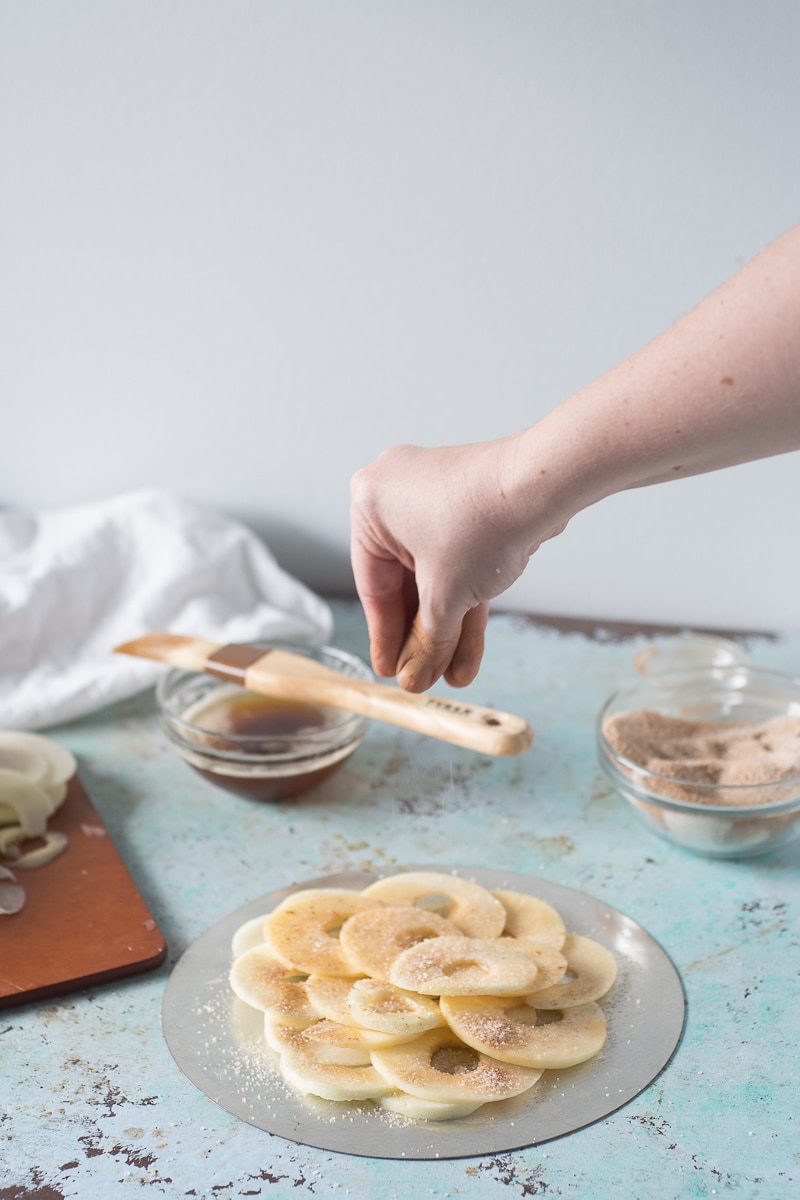 The whole thing manages to taste familiar but also just a little bit surprising. All that caramelization brings out unexpected depth from the short list of ingredients.
It's baking that's almost like cooking. You could adjust the spices or the amount of butter or sugar while keeping the apple beehive structurally intact.
There's no fiddly pie crust, not even a crisp topping to assemble. There's nothing to rise, just layer upon layer of apples to relax into each other.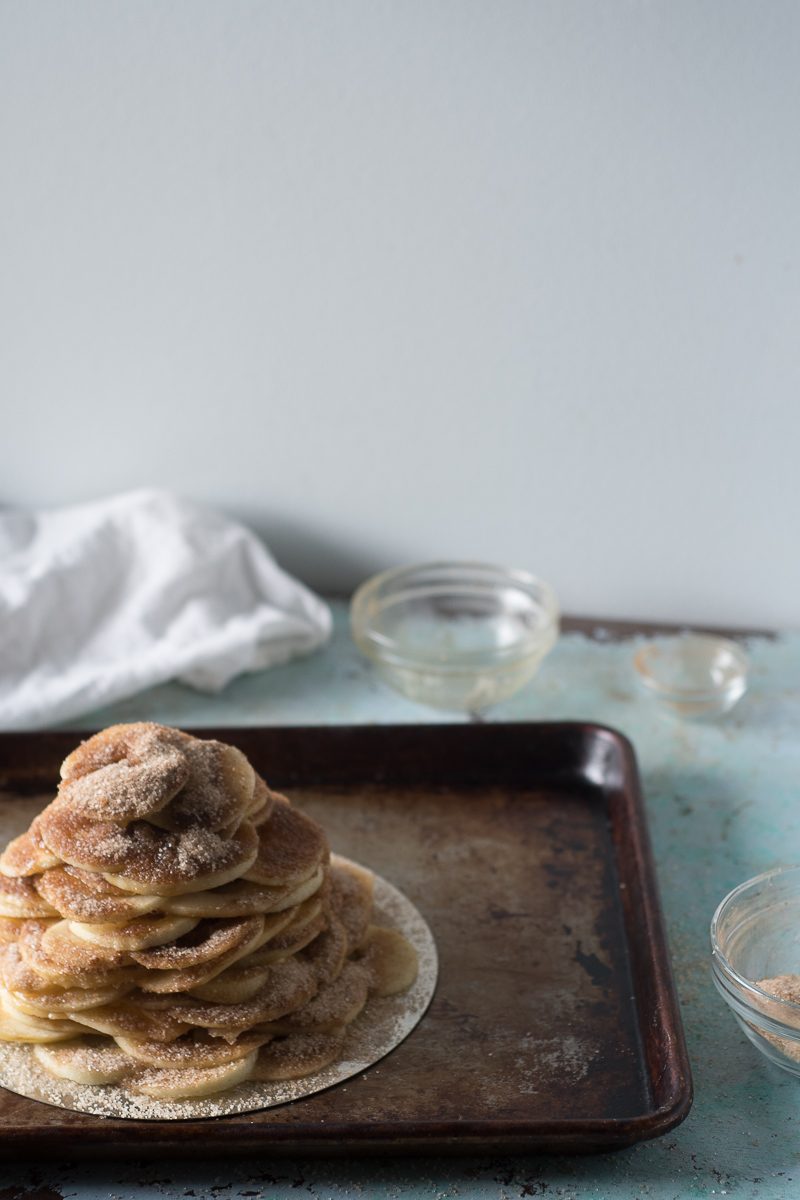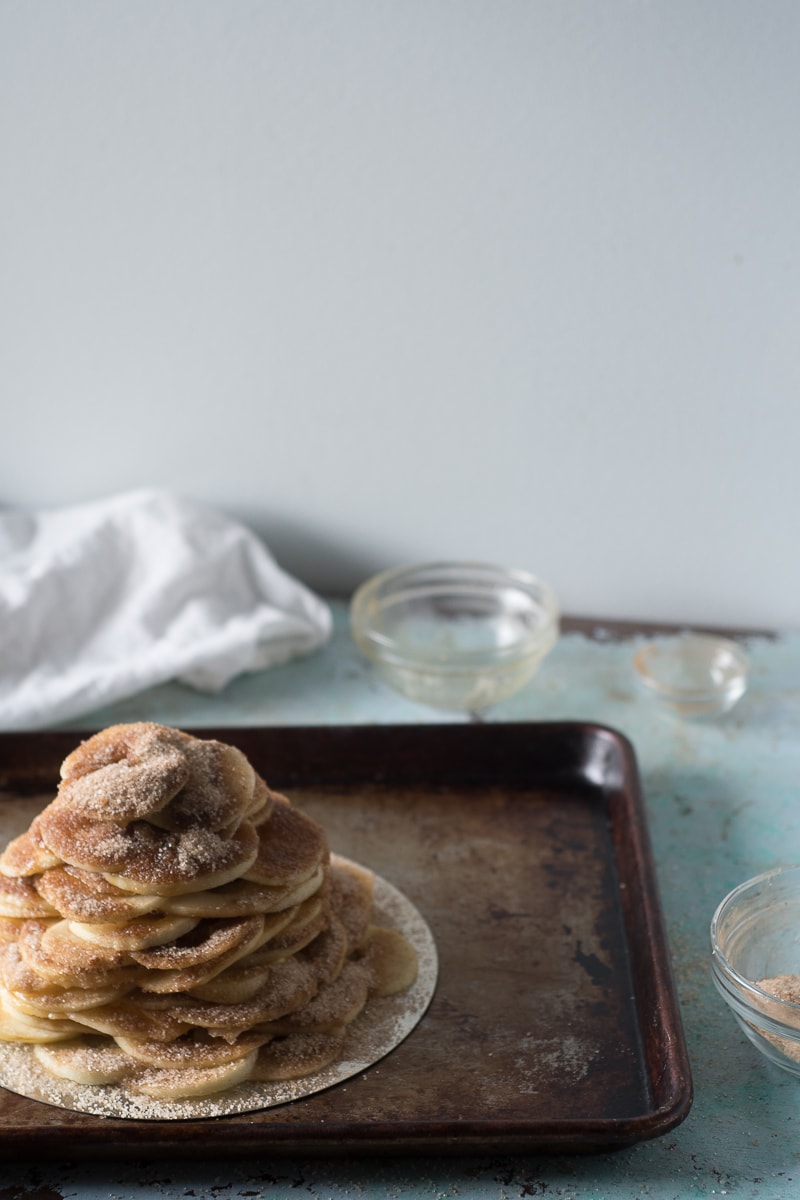 It's the sort of thing that's impressive enough to serve for guests, but simple enough that you might be willing to make it just for you.
In fact, I could easily see making scaled down individual apple beehives (either for just one person or for an elegant presentation for a dinner party).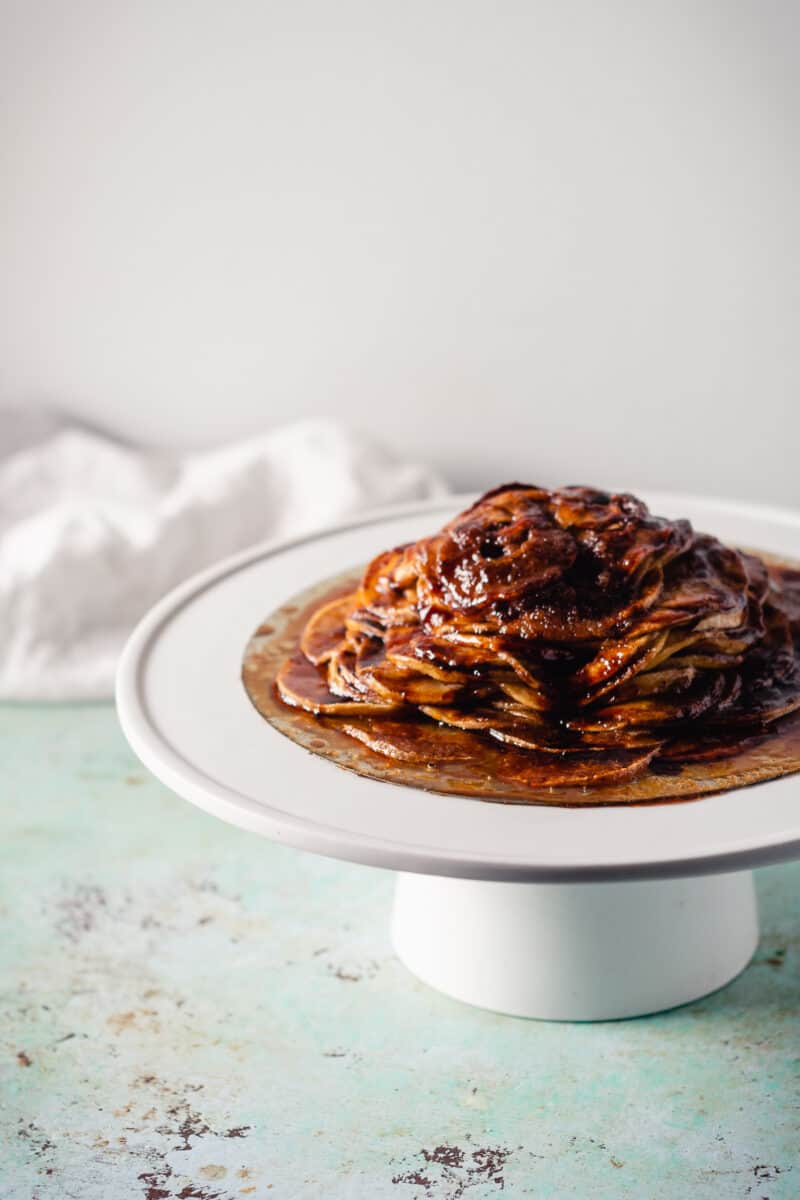 It doesn't need much adornment, but I like to serve it with a bit of barely sweetened whipped cream.
It would also, of course, be delightful with a scoop of vanilla (or cinnamon or caramel or creme fraiche….) ice cream alongside it.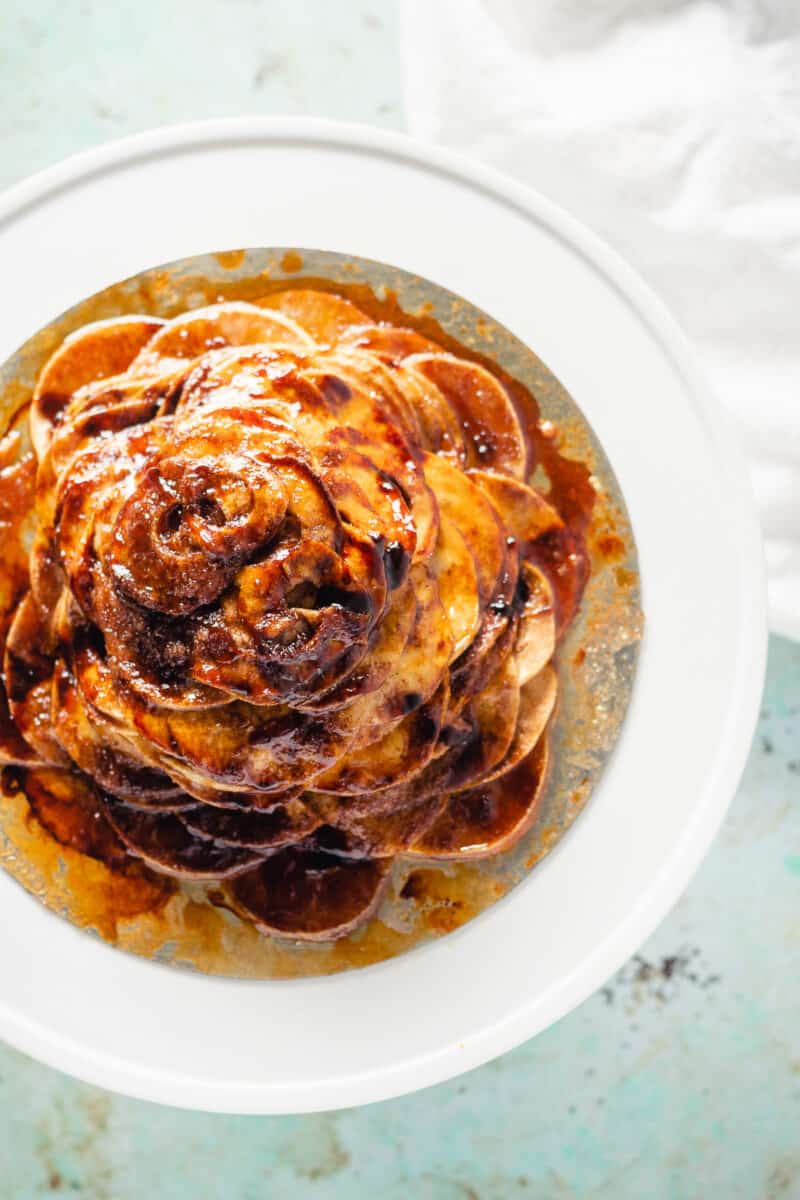 Yield: 6 servings
Apple Beehive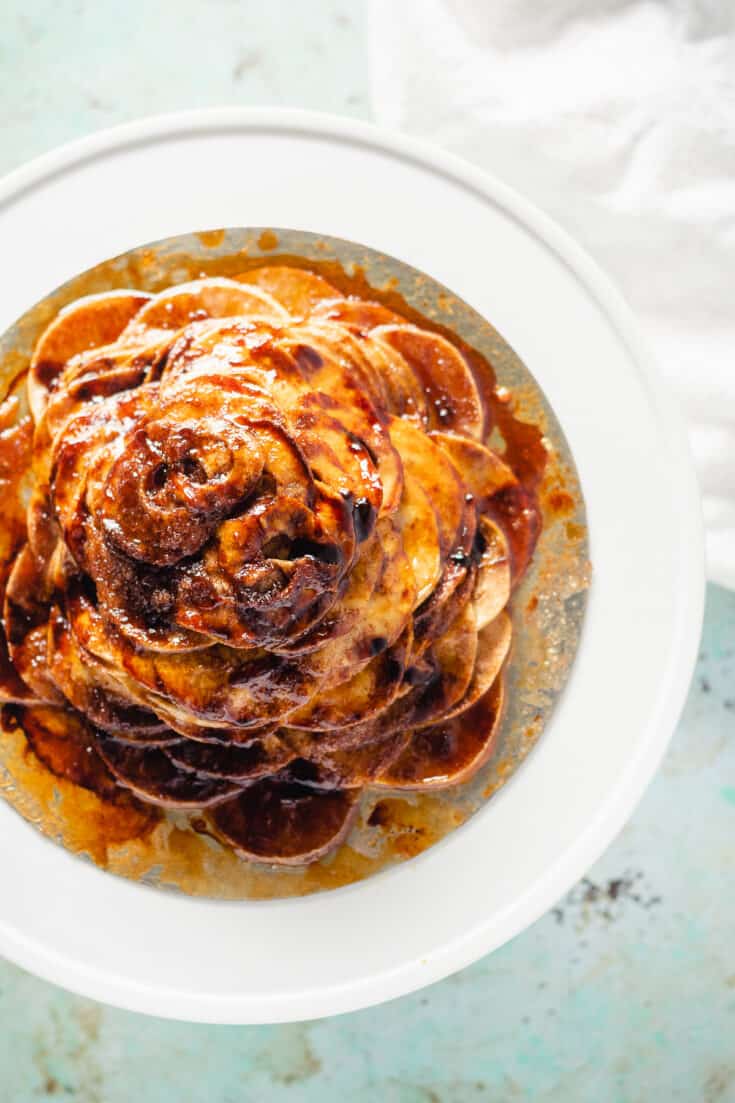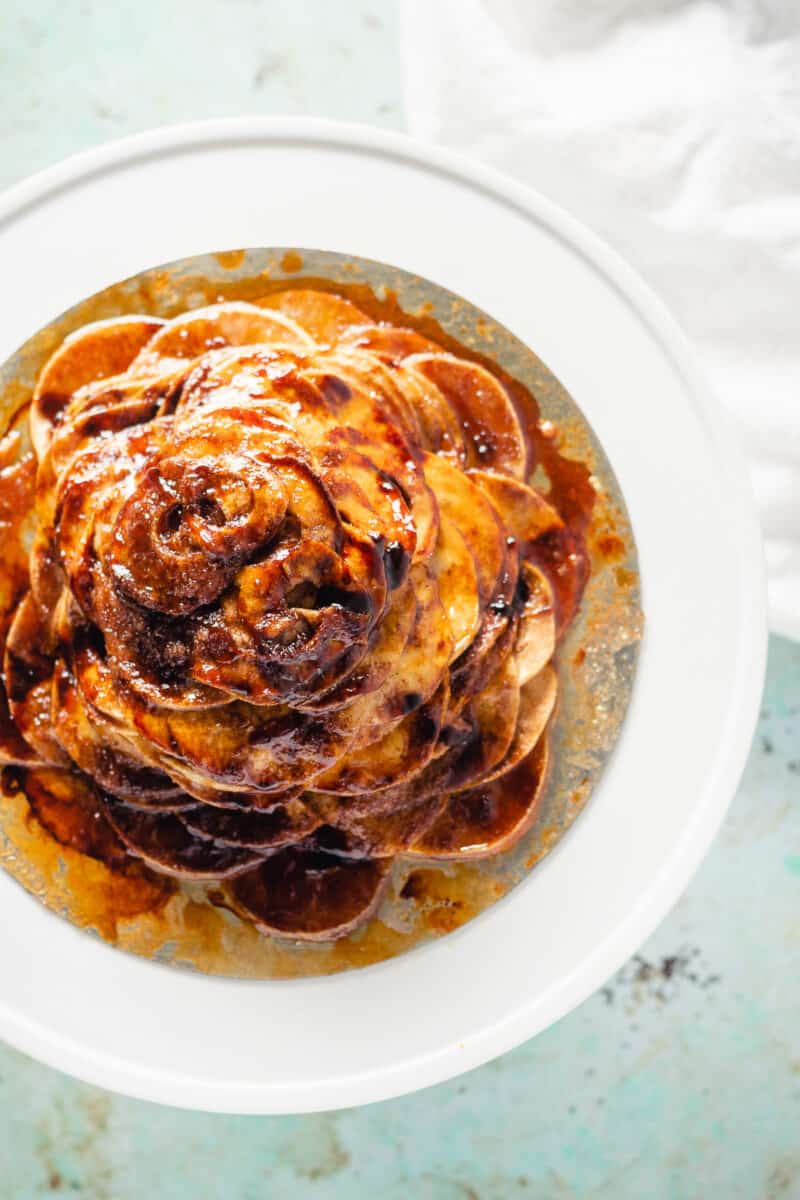 This dessert is incredibly simple: just carefully layered slices of apples brushed with butter and sprinkled with cinnamon and sugar arranged in a dome that looks a bit like a beehive. But the flavor is incredibly complex. I couldn't resist tweaking Prueitt's version a little. I browned the butter because apples and brown butter are delightful together, but you can skip that step and just use melted butter if you prefer. I also reduced the sugar a bit--from 3/4 of a cup to 2/3 of a cup--because that felt like plenty. You'll want to use an apple that doesn't turn to mush in the oven. Prueitt calls for Granny Smith's; I like it with Empires. I used an apple corer like the one linked below to remove the cores, and my favorite peelers are also linked below. If you don't have a corer, feel free to peel and slice the apples in any way that preserves their lovely round edges. The apple jelly gives the beehive its lovely shine, but you could leave it off if you don't want to bother--the flavor won't suffer.
Total Time
1 hour
15 minutes
Ingredients
6 tablespoons unsalted butter, browned and slightly cooled
6 sturdy baking apples, cored, peeled, and thinly sliced
2/3 cup sugar
2 teaspoons cinnamon
1/4 teaspoon kosher salt
2 tablespoons apple jelly
Instructions
Preheat the oven to 400°F. Butter the bottom of a 9-inch tart pan or line a baking sheet with parchment paper.
Arrange a layer of apples in an 8-inch circle, overlapping each apple slice by half or so. Brush with a little brown butter. Mix the sugar, cinnamon, and salt together in a small bowl and sprinkle lightly over the apples. Continue layering the apples in slightly smaller circles to form a beehive shape, and brush with butter and sprinkle with the cinnamon-sugar mixture every few layers. Brush the assembled beehive with any remaining butter. Place the tart pan (if using) on a rimmed baking sheet and tent with aluminum foil. Bake for 25 minutes. Gently press down on the aluminum foil to compress the apple layers a little. Remove the foil. Use a spoon to gather up any butter and caramelized bits of sugar that have run off to the edges of the pan and baste the beehive with it. Bake for another 25-35 minutes, basting every 5 minutes or so, until the top is deeply browned and the apples are soft all the way through when tested with the tip of a knife.
Warm the apple jelly to a spreadable consistency (about 15 seconds in the microwave or a few minutes on the stove will do it) and brush over the warm beehive after it comes out of the oven. Let cool for at least 15 minutes. Slice into wedges, and serve, warm or at room temperature. It's nice with a dollop of barely sweetened whipped cream or ice cream.
Recommended Products
As an Amazon Associate and member of other affiliate programs, I earn from qualifying purchases.
Nutrition Information:
Yield:
6
Serving Size:
1
Amount Per Serving:
Calories:

304
Total Fat:

12g
Saturated Fat:

7g
Trans Fat:

0g
Unsaturated Fat:

4g
Cholesterol:

31mg
Sodium:

94mg
Carbohydrates:

53g
Fiber:

5g
Sugar:

44g
Protein:

1g