I may earn from purchases through links in this post.
We're headed into the holiday season. That time of year when those of us who enjoy spending time in the kitchen tend to run ourselves ragged. We brine turkeys, we peel apples, we challenge our upper body strength with rolling pins and potato mashers, we test the fortitude of our mixers as we churn out batch after batch of cookies.
It's a time of year filled with heavy food. Treat food. Which is great. Up to a point.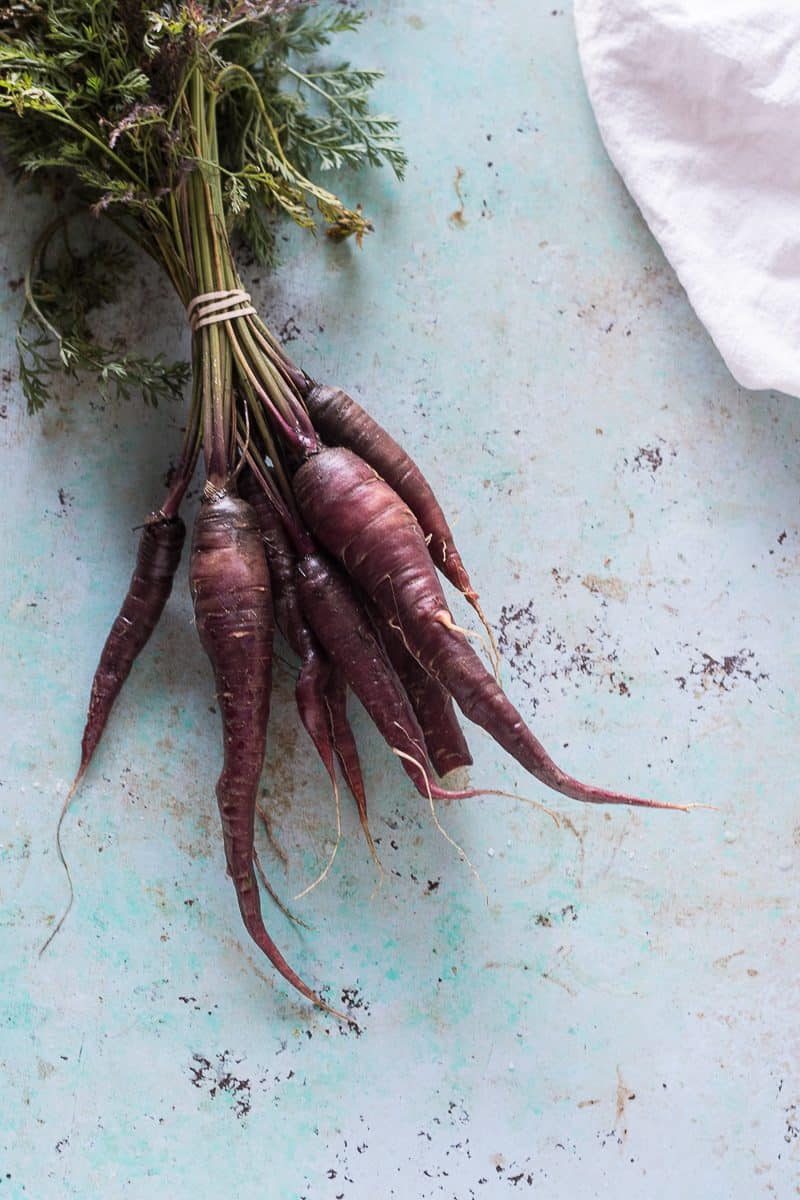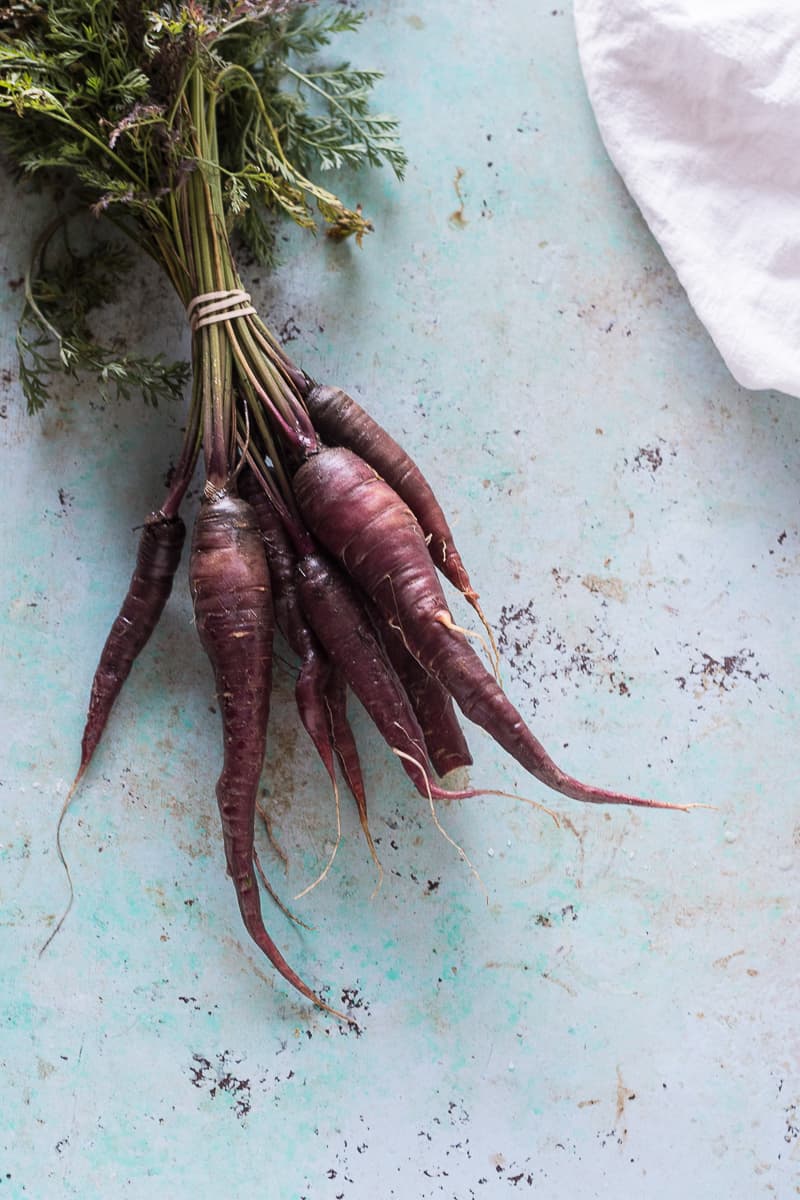 We all need fall weather food that feels nourishing and flavorful that doesn't leave us feeling weighed down.
Something filled with brightly colored vegetables and some plant- and dairy-based protein.
Something that can be made ahead and live in the refrigerator to tide us over for lunch for the better part of a week.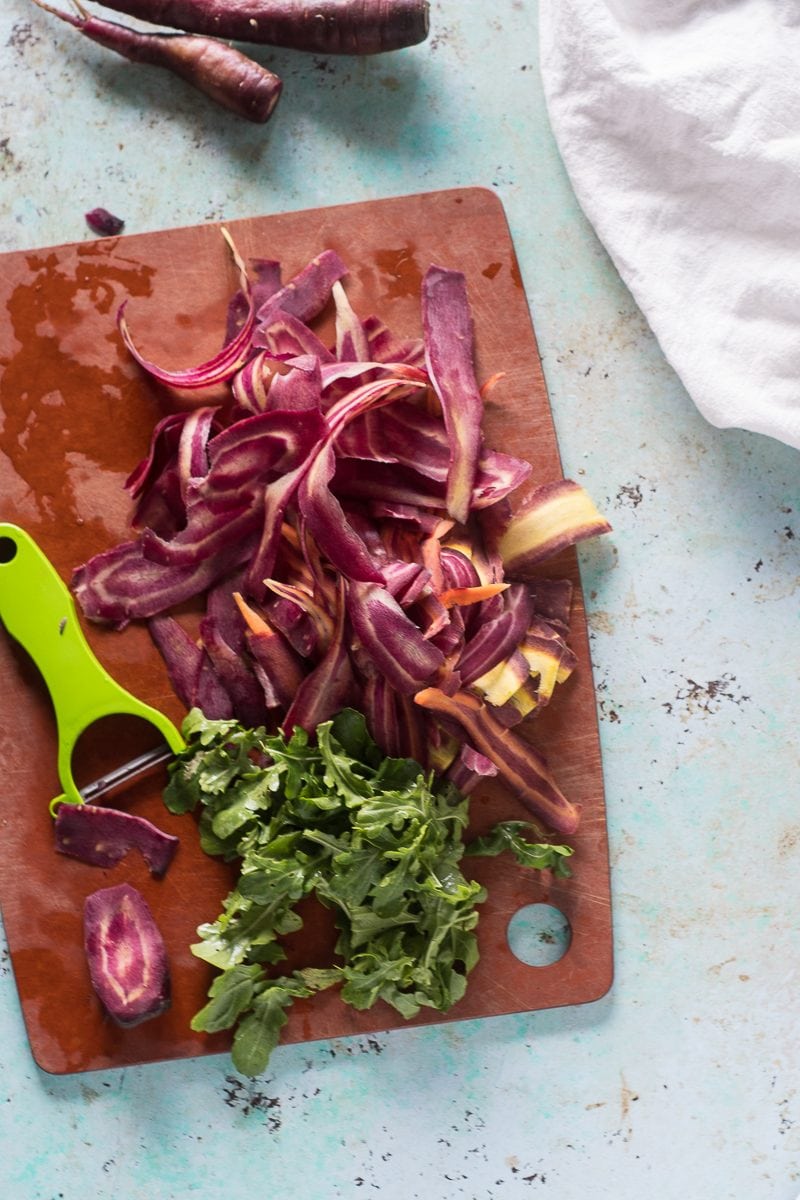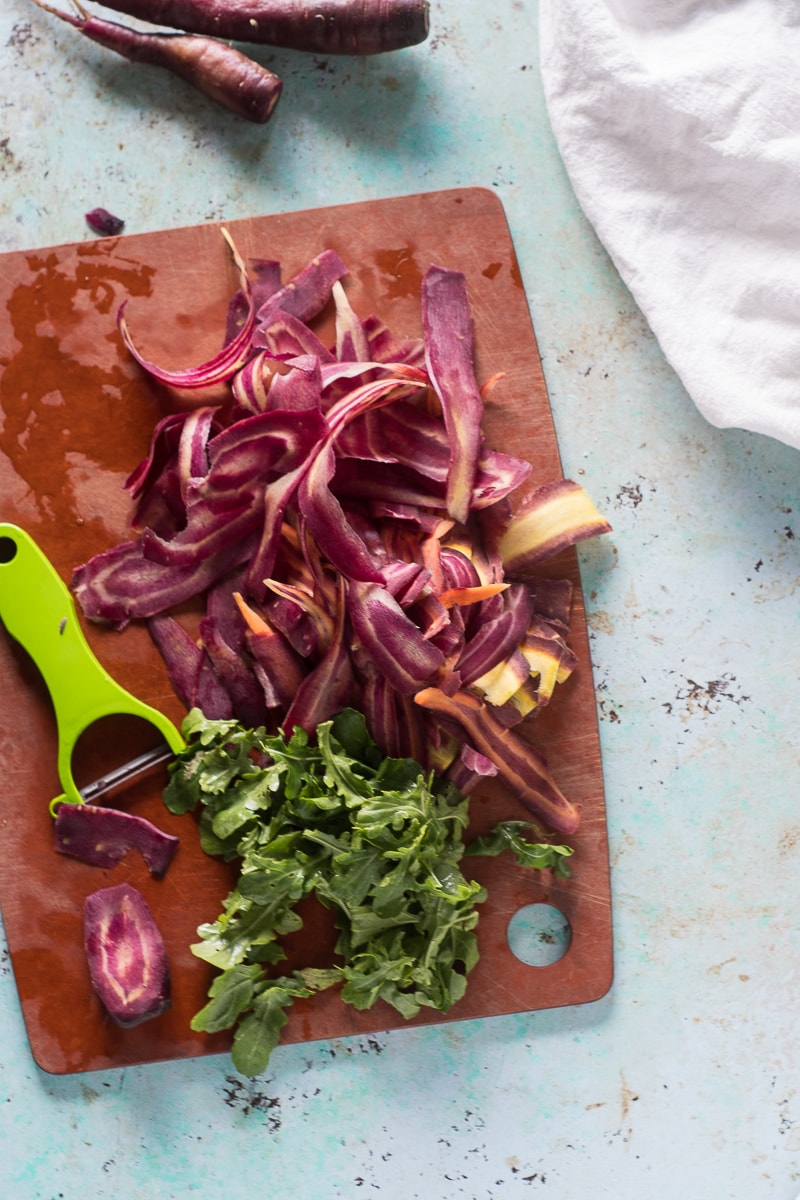 Something like this carrot chickpea quinoa bowl. It's the kind of grain salad I love to eat. It's got brightly colored shaved carrots, vibrant green arugula, nubbly chickpeas, and a creamy and kicky poblano yogurt dressing.
I used purple rain carrots here (which is why the carrots are purple with yellow or orange centers) but the flavor is barely distinguishable from the standard orange variety you find in any grocery store, and I'll absolutely be reaching for those now that my beloved farmers markets are mostly done for the season. The salad will still be gorgeous with that pop of orange.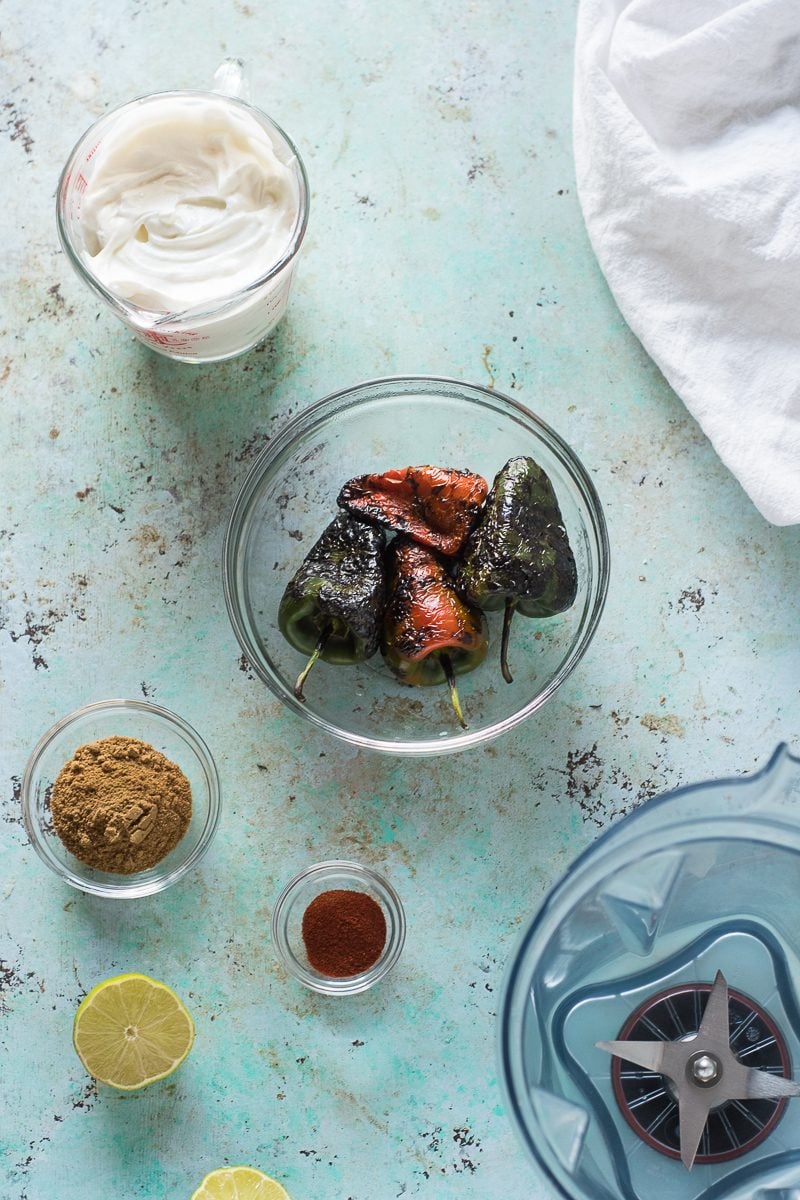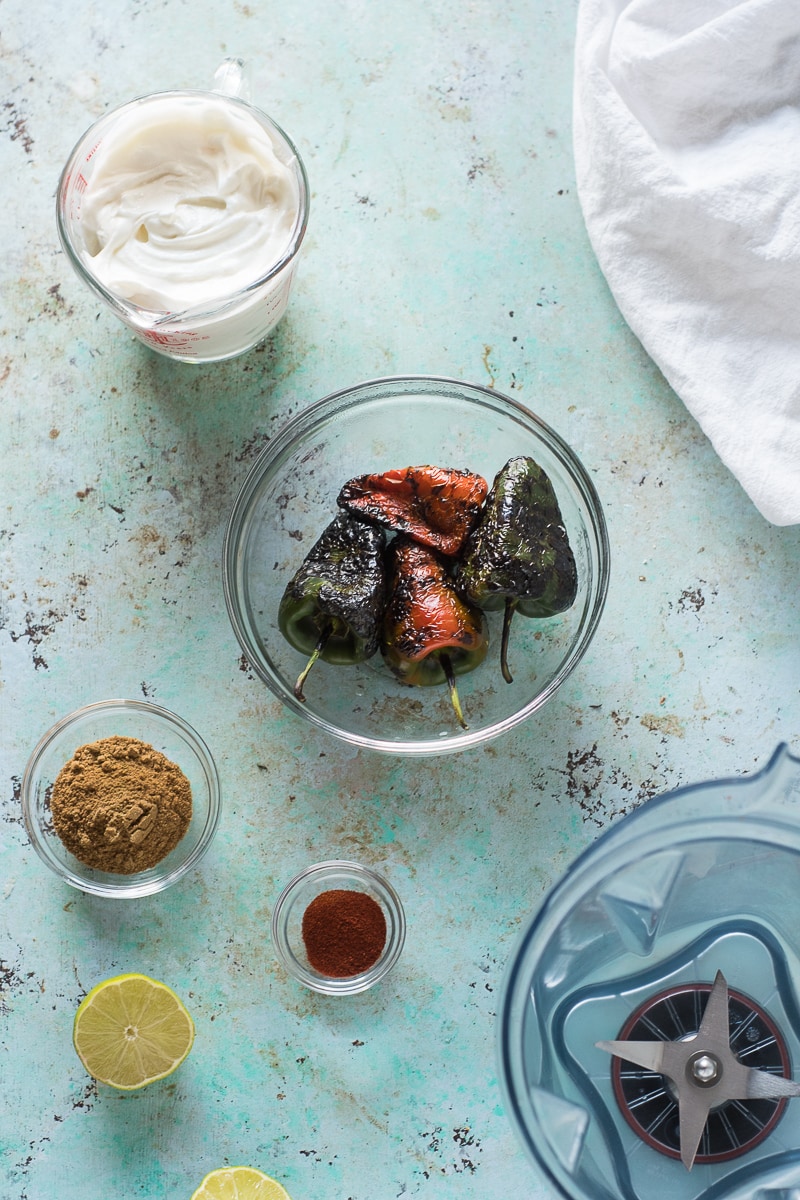 The carrots bring a sweetness here that's lovely, the chickpeas give it a pleasing density, the arugula brings in a gently bitter edge and the poblano yogurt dressing brings heat and acid to the game.
And while my relationship with quinoa has been an on-again off-again one, I think it works well here because there's a flavorful sauce to enliven it.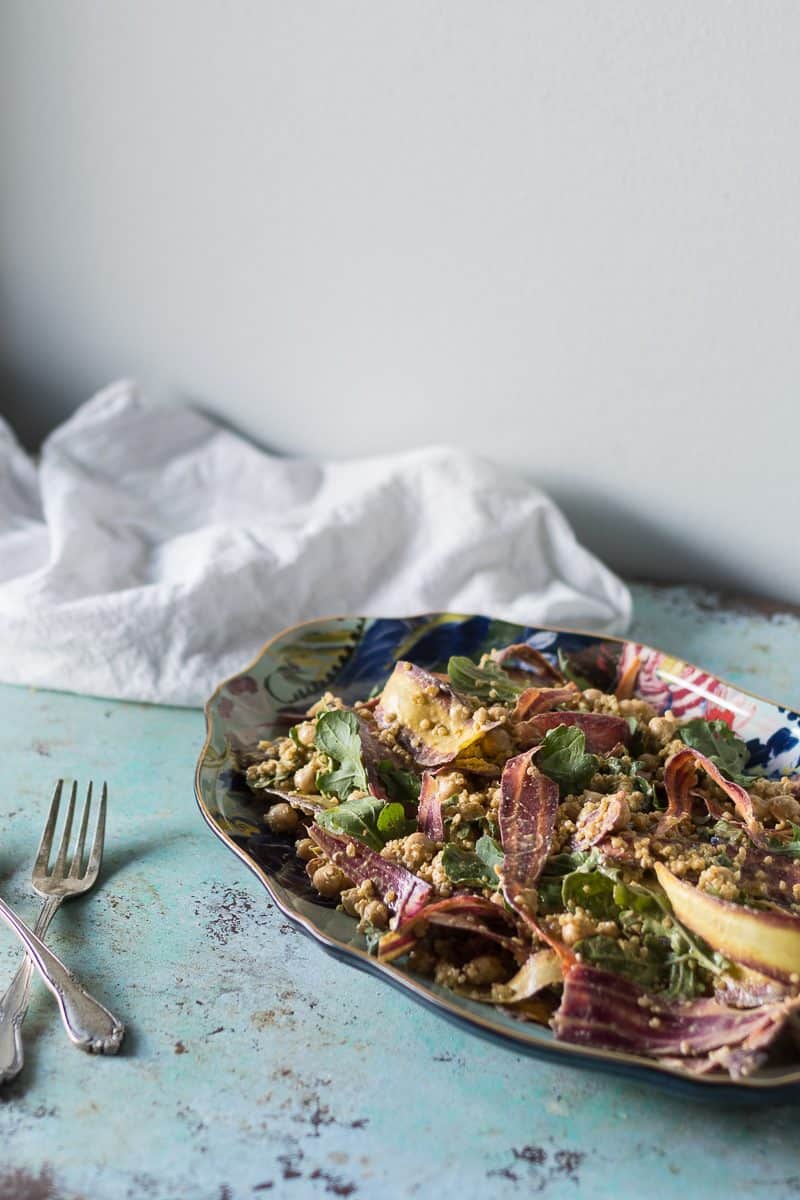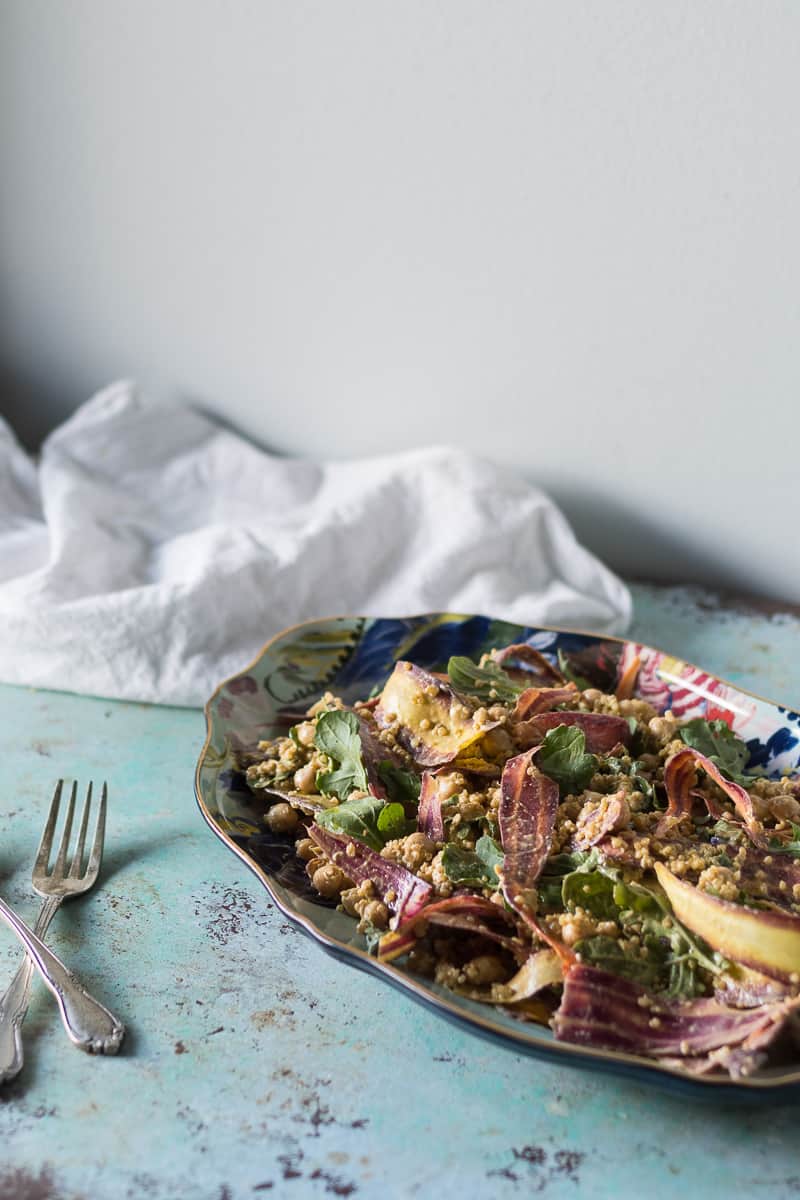 I like using the shaved carrots here while we're still in the warmish days of fall, but on colder days I like to roast them for this. You could also use roasted squash or beets in place of the carrots here. It's flexible.
And it's also delicious. You'll thank yourself for making it later.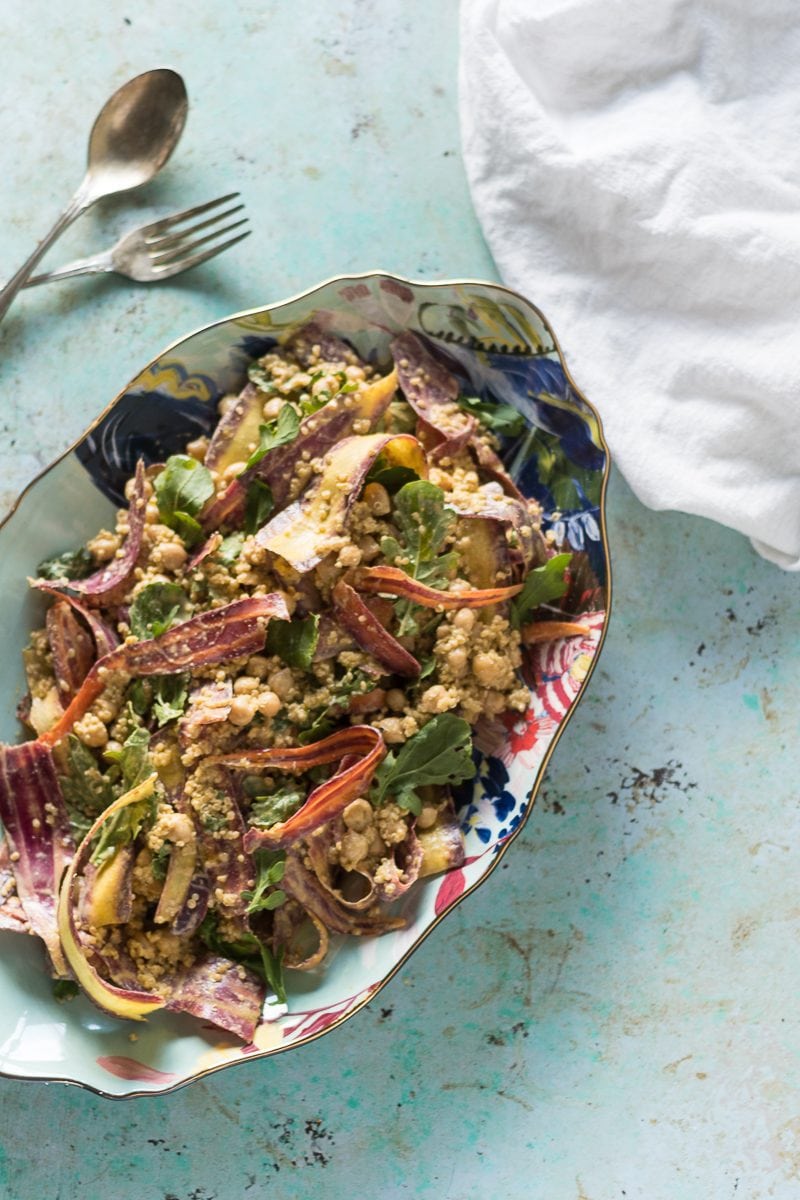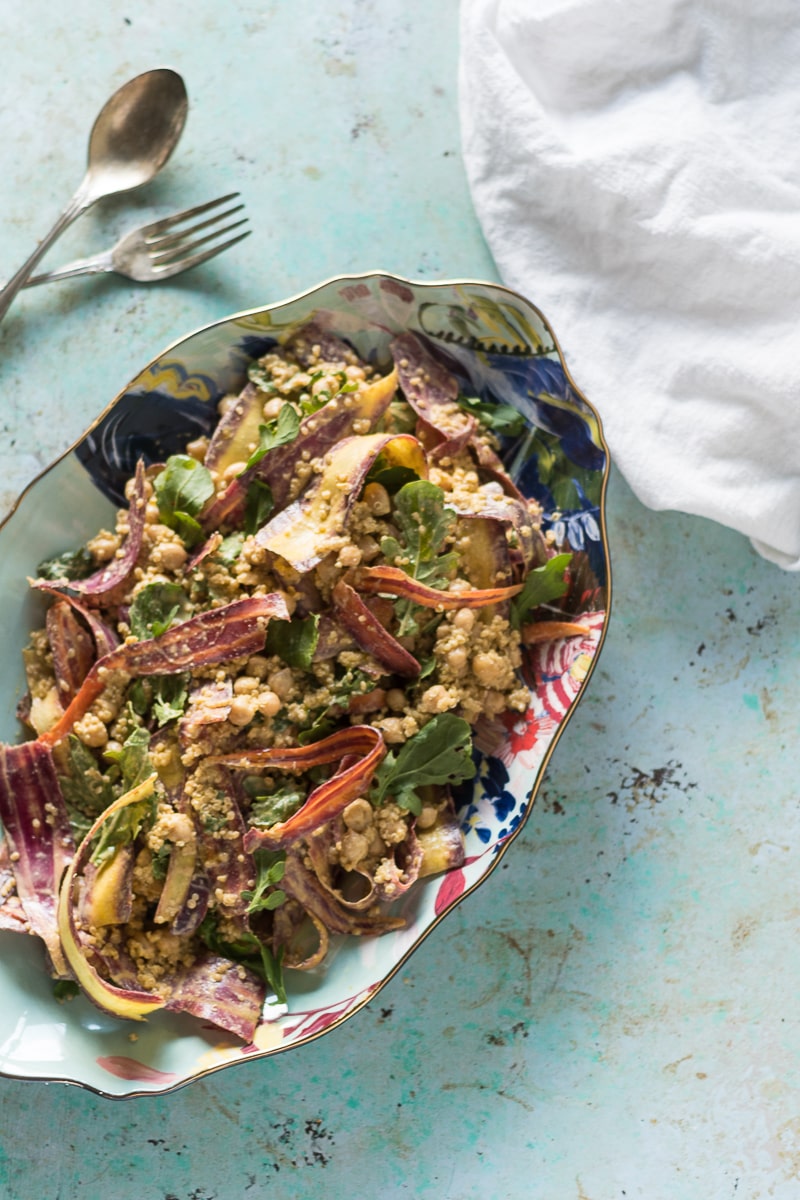 Yield: 4 main course servings
Carrot Chickpea Quinoa Bowl with Poblano Yogurt Sauce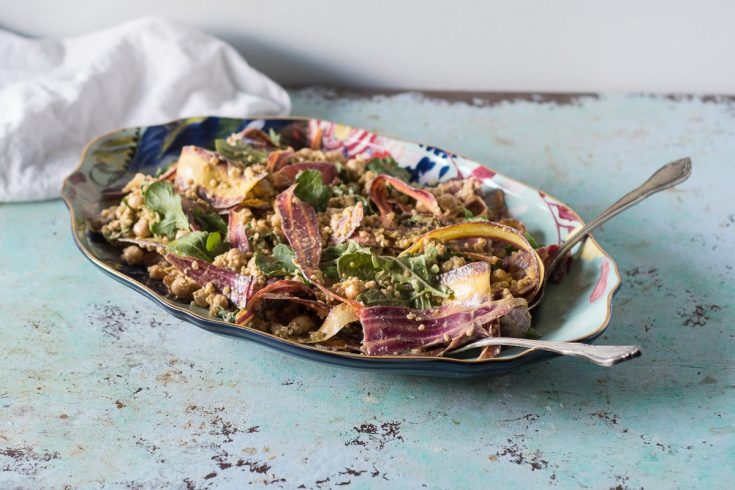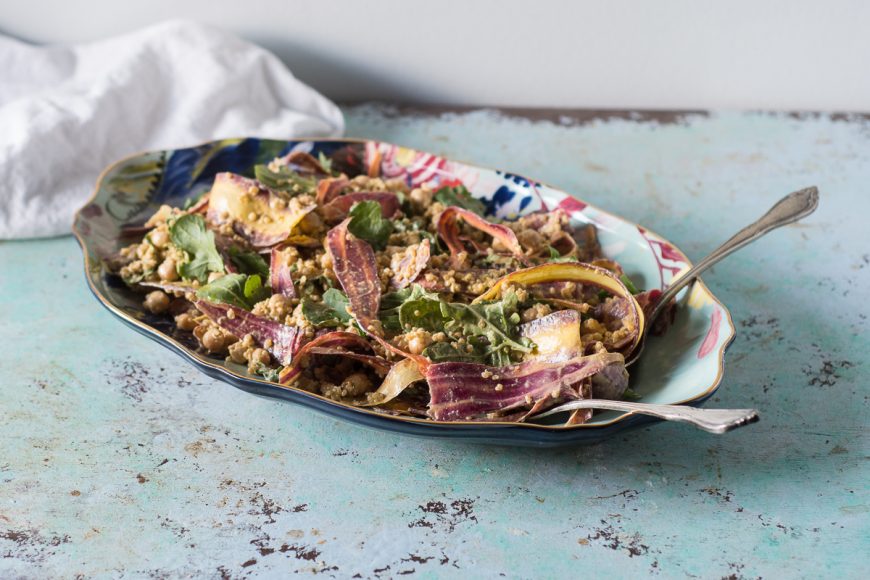 This is a great light fall meal. It's colorful and crunchy and creamy and kicky. I usually shave carrots with a vegetable peeler, but you could also use a knife or a mandoline. The shaved carrots look pretty, but you could also just shred them or slice them with the appropriate food processor blade or with a grater if you're feeling lazy (I won't tell). If you prefer, you could also use roasted carrots or squash or beets in place of the shaved carrots here. You'll want to use a whole milk Greek yogurt here to keep the consistency right. This keeps well in the refrigerator for at least 4 days.
Ingredients
For the Poblano Yogurt Sauce
1 poblano pepper
1 cup plain Greek yogurt, preferably full fat
1 tablespoon ground cumin
1/4 teaspoon cayenne pepper
1 lime, juiced
For the Carrot Chickpea Quinoa
1/2 cup dry quinoa
3 medium carrots, shaved (or thinly sliced)
1 15-oz. can of chickpeas, drained and rinsed
1 cup baby arugula
extra virgin olive oil, to taste
salt and pepper, to taste
Instructions
Roast the poblano pepper over an open flame on a gas stove until nicely charred (if you have an electric stove you can do this on a pan under the broiler in the oven). Immediately put the pepper into a bowl and cover with plastic wrap and let cool for about 20 minutes. Peel the charred skins off the outside of the peppers with your hands. Remove the stem from the top and the seeds from the inside. Roughly chop the pepper and add to a blender along with the yogurt, cumin, cayenne pepper, and lime juice. Blend until well mixed.
Cook the quinoa. Add the quinoa, 3/4 cup of water, and a pinch of salt to a small saucepan. Bring to a boil, reduce to a simmer, cover and cook for 15 minutes or until there is no water in the bottom of the pot and the quinoa is tender. Let sit, covered, while you assemble the rest of the salad.
In a large mixing bowl, add the carrots, chickpeas, arugula, quinoa, and a pinch of salt and toss. Add the poblano yogurt sauce and toss until everything is well coated. Drizzle some olive oil over the top, and another pinch of salt (and pepper if you like) and serve.
Recommended Products
As an Amazon Associate and member of other affiliate programs, I earn from qualifying purchases.
Nutrition Information:
Yield:
4
Serving Size:
1
Amount Per Serving:
Calories:

340
Total Fat:

8g
Saturated Fat:

1g
Trans Fat:

0g
Unsaturated Fat:

6g
Cholesterol:

3mg
Sodium:

567mg
Carbohydrates:

50g
Fiber:

11g
Sugar:

9g
Protein:

19g