I may earn from purchases through links in this post.
Let's talk about shaking and stirring for a minute.
What's the difference?
Shaking is a better way of emulsifying different kinds of liquids. Usually, cocktails that include citrus or muddled herbs or fruit or pretty much any non-alcoholic ingredients are shaken.
(Exceptions to that include carbonated ingredients like ginger ale which are usually poured on top.)
The agitation creates air bubbles and chips bits off the ice. The drinks are usually a cloudy mix of the colors involved and they contain tiny chips of ice. These are the fruity, citrusy, fresh-herb and frothed egg white kind of drinks.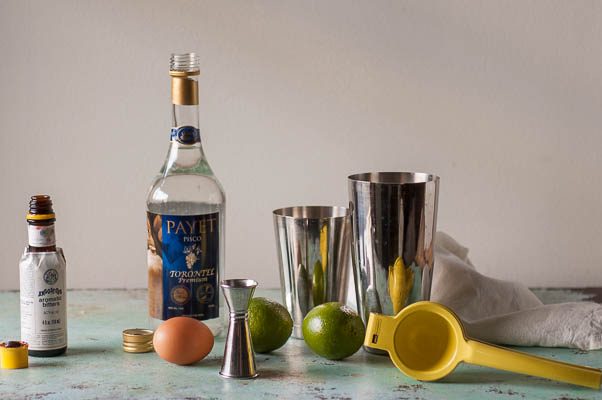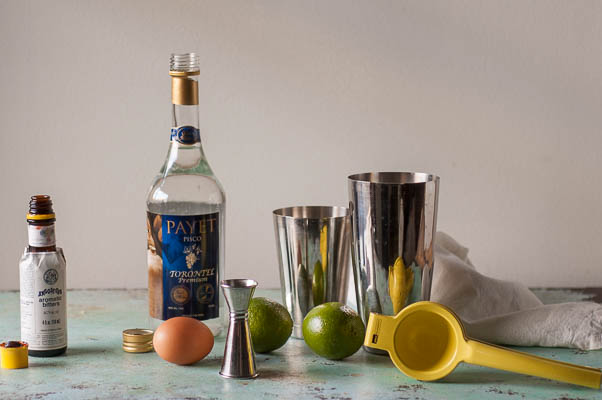 Stirred drinks, on the other hand, contain only spirits (except for garnishes). Stirring is sufficient to combine and chill these ingredients without working everything into a lather. The drinks are boozy (or spirit forward) and crystal clear.
They don't get quite as diluted as shaken drinks, and they feel perfectly smooth (except for the hit of alcohol) on the tongue. Lately, I've been spending most of my time with the stirred category.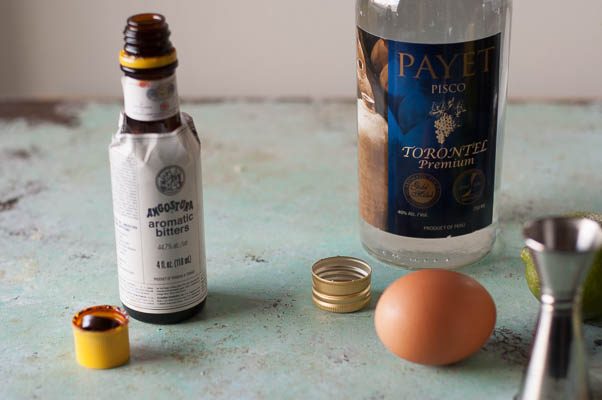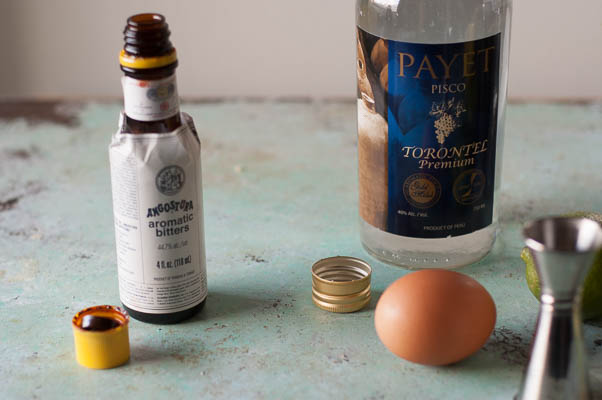 So what happens if you, like James Bond, opt to shake a drink that would traditionally be stirred? Well, you get a similar drink that's a bit more diluted, cloudier, and has tiny ice chips in it.
But the world won't end. Your martini or Manhattan will still be mostly recognizable. Drink nerds like me will notice that it lacks the clarity and smoothness of a stirred drink. And maybe 007 just liked his drinks on the weak side…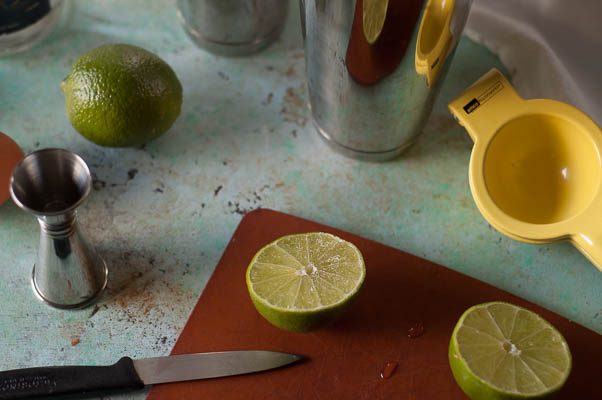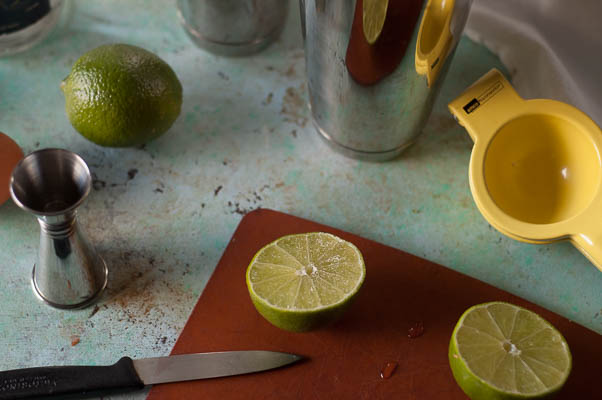 But I do love shaken drinks, too. And the pisco sour is a classic one.
Pisco is a brandy distilled from grapes that's traditionally made in Peru and Chile. It has a complex, floral taste distinct from other base spirits. When combined with lime juice, simple syrup, and frothy egg white and dotted with Angostura or the more traditional if harder to find Amargo Chuncho bitters, it's a creamy, puckery delight.
This is a drink that absolutely needs to be shaken, because you aren't going to get that frothy egg white by stirring.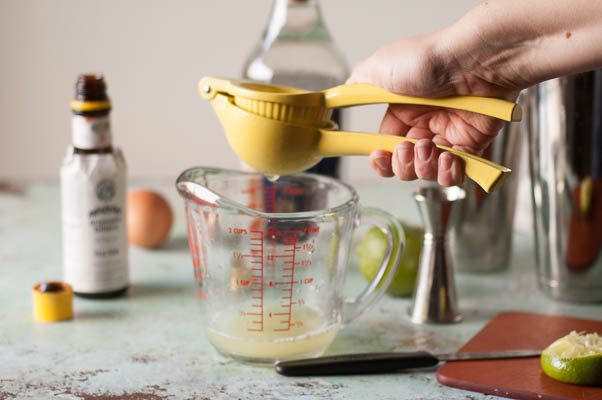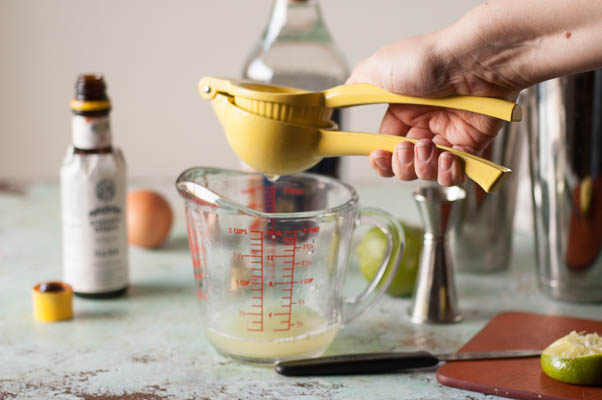 The frothy egg white is accomplished by something called a dry shake, which just means you shake the ingredients in a cocktail shaker for a while before adding the ice.
How long you shake depends on how much froth you want. I usually dry shake for about 20 seconds and then add the ice and shake for another 20–some people say 10 seconds is sufficient–you can try both ways and see what you prefer.
The only other tricky part of making this drink is getting those little swoops of bitters on top. You can simply add a few dashes of bitters on the top if you don't want to bother. Everything will still taste the same.
But if you want to gild the lily, you'll need an eye dropper and a toothpick. Then you carefully drop four drops around the top of the drink and drag a toothpick through the middle to create the swooping tale.
It's a lovely little drink.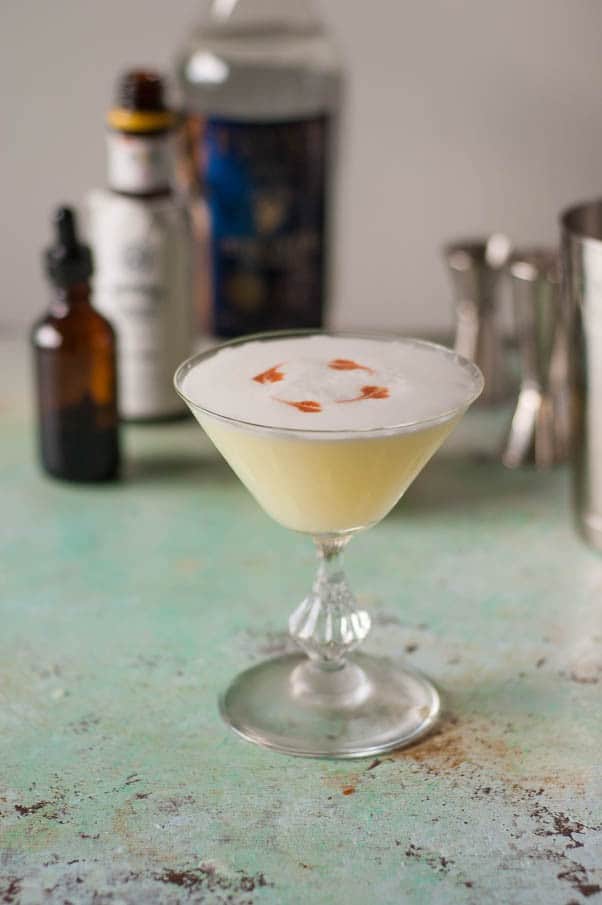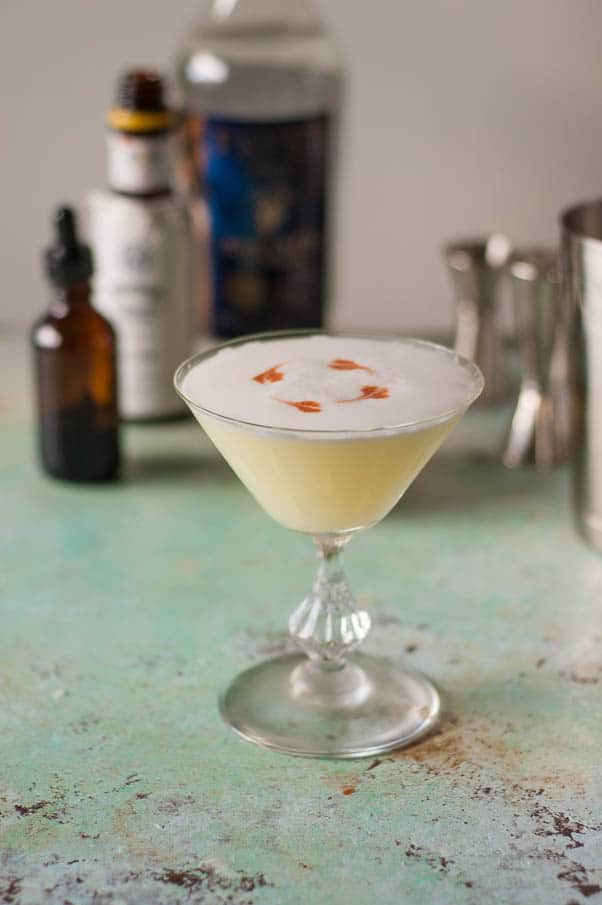 Yield: 1 cocktail
Pisco Sour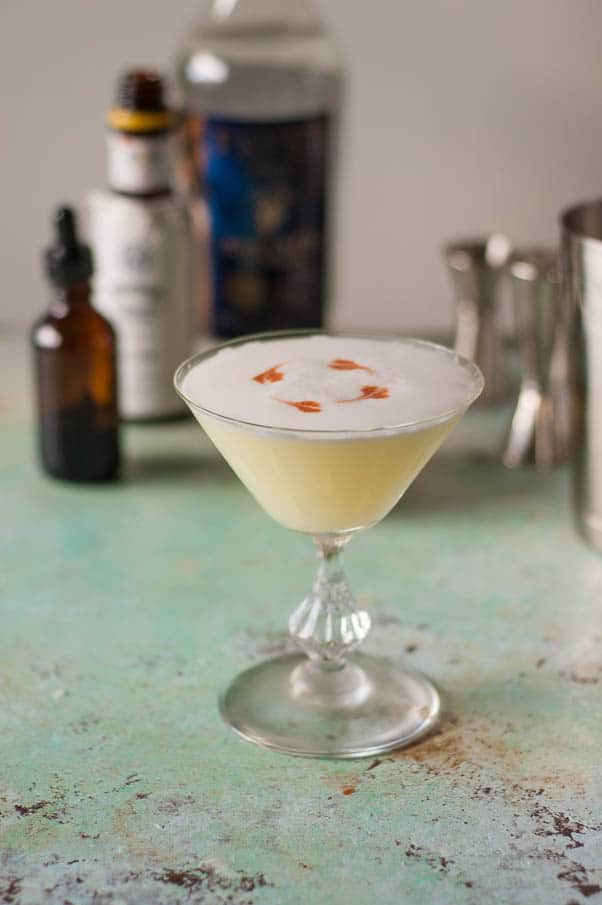 This drink is frequently made with lemons or limes. I prefer limes here. If you're nervous about using raw egg white, you can always go with pasteurized eggs. The texture here is light and frothy and foamy, a bit like meringue. Some people make this with 3 ounces of pisco, but I think that's too much. I've opted for 2 ounces here, which makes a balance I prefer, but you can do what you like. I've always made this with Angostura bitters, because I always have those on hand, but Amargo Chuncho bitters are more traditional. You could also go with your favorite variety of aromatic bitters if you're the kind of person who has a favorite variety of aromatic bitters.
Ingredients
2 ounces pisco
1 ounce freshly squeezed lime juice
3/4 ounce simple syrup
1 egg white
Angostura or Amargo bitters for garnish
Instructions
Combine all of the ingredients except for the bitters in a cocktail shaker. Shake for about 20 seconds until frothy. Add ice and shake for another 20 seconds until thoroughly chilled. Strain into a chilled glass. Drop four drops of bitters around the top with an eye dropper and drag a toothpick through the center of each drop to create a swoosh. (Or just add a few dashes of bitters to the top of the drink and call it good.)
Recommended Products
As an Amazon Associate and member of other affiliate programs, I earn from qualifying purchases.
Nutrition Information:
Yield:
1
Serving Size:
1
Amount Per Serving:
Calories:

269
Total Fat:

0g
Saturated Fat:

0g
Trans Fat:

0g
Unsaturated Fat:

0g
Cholesterol:

0mg
Sodium:

56mg
Carbohydrates:

15g
Fiber:

0g
Sugar:

13g
Protein:

4g