I may earn from purchases through links in this post.
It's less than two weeks until we become homeowners. It's exciting, but it's the sort of thing I can't really wrap my mind around.
We've found people to take over our lease, we're changing our address with utilities and service providers and magazine subscriptions, and we've hired movers.
Our apartment has entered the phase of packing where it's looking less and less like a home.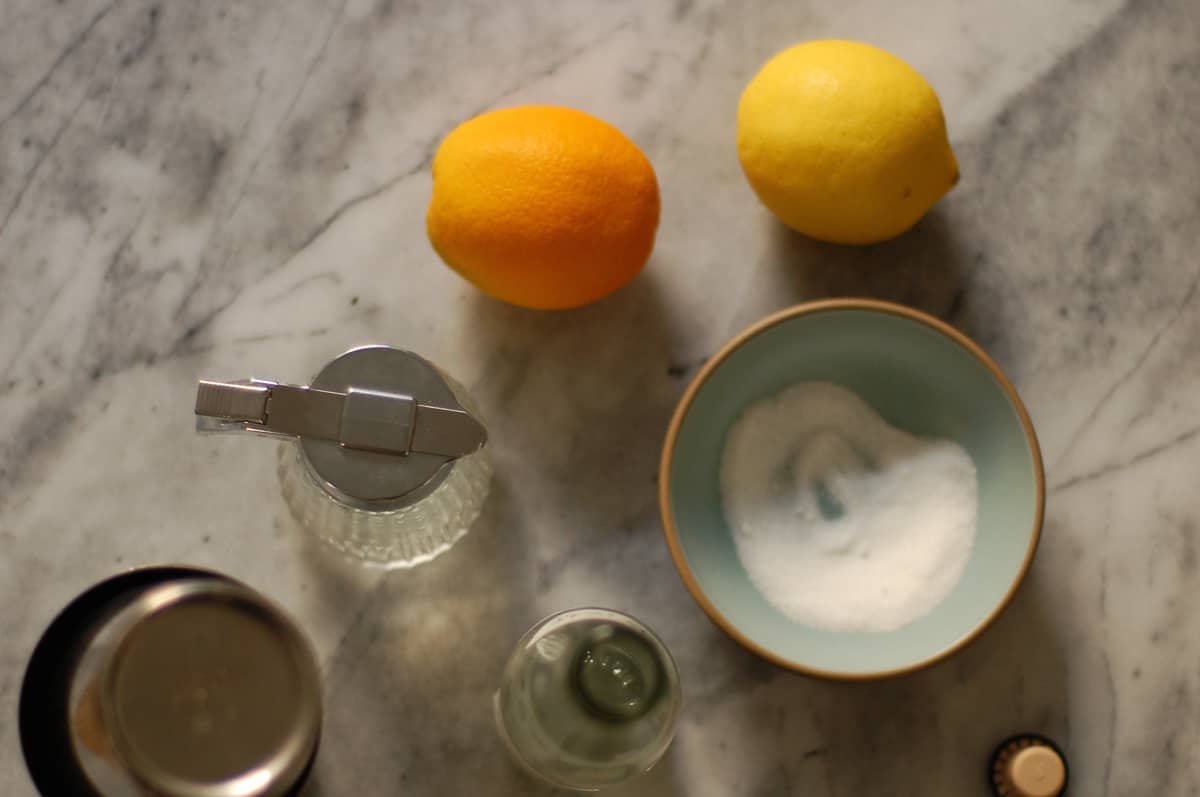 The art has come down from the walls. The sprawl of packed and taped and labeled cardboard boxes has spread beyond the office where we could shut the door and ignore it into the common living spaces where we can't. A
nd still, I look around this apartment, which I have loved despite its creaking floors and skittering bits of masonry and too-small closets, and think, incredulously, we're really not going to live here anymore?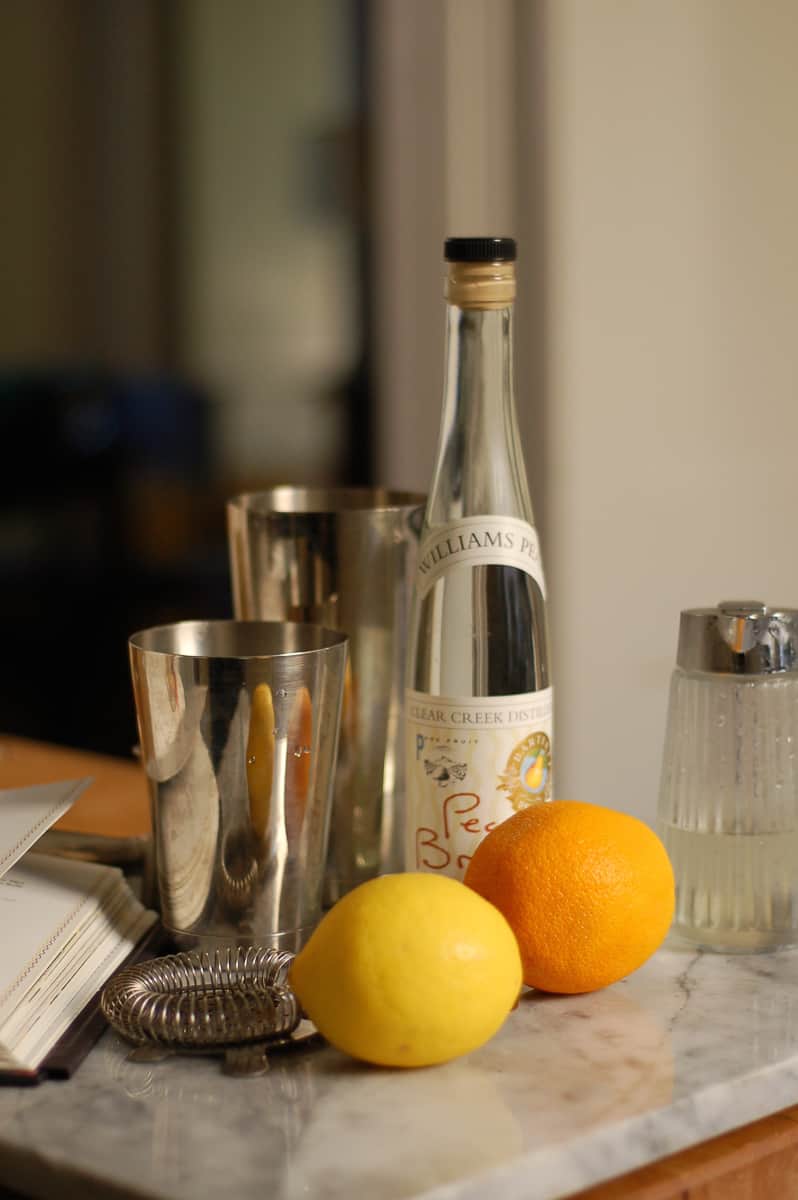 I've been resisting packing up the cocktail gear. The shakers, the hawthorne strainer, the jiggers, and the barspoon are all in their familiar spots in the cabinet, ready to be used.
Which, it turns out, makes the stress of this whole moving thing a little easier to manage.
This cocktail is one of my favorites for fall. If you aren't into the whole bitter thing and you love the flavor of pears, this is a drink for you.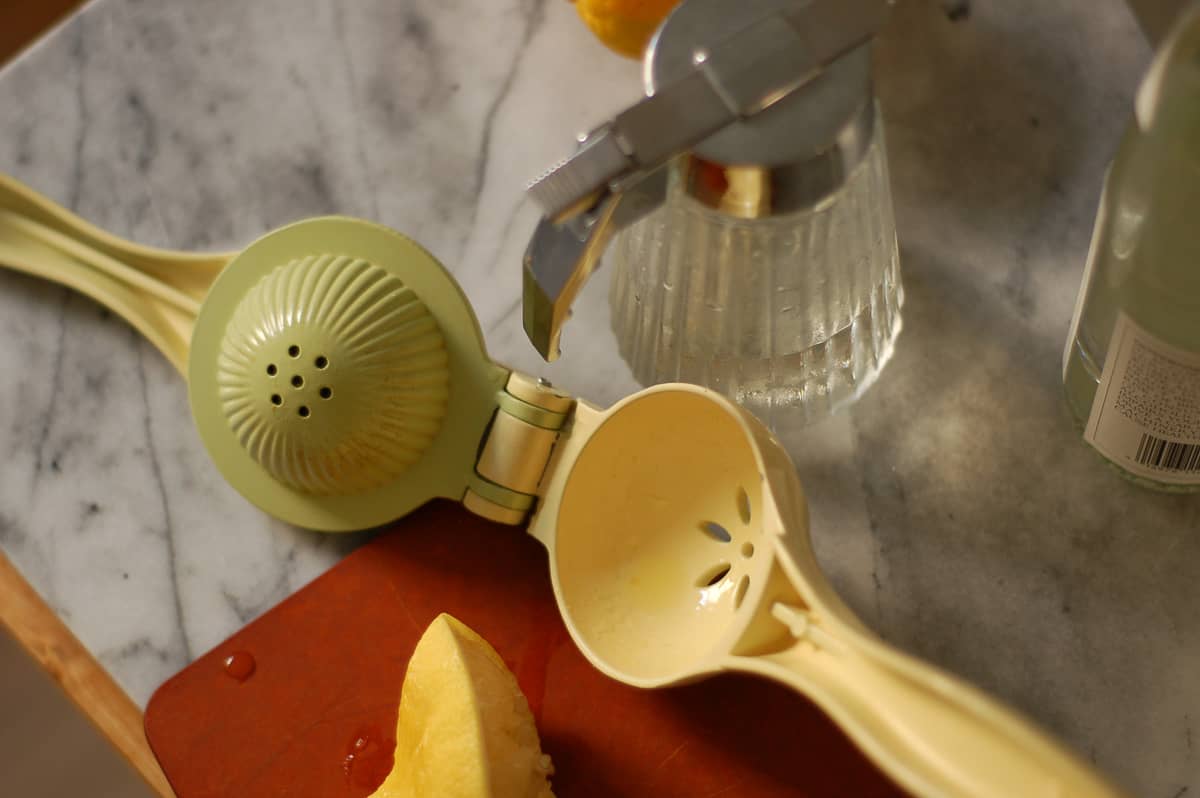 It comes from my favorite collection of drink recipes, Jim Meehan's The PDT Cocktail Book. (If you're looking to add a cocktail book to your library, it's the first one I recommend. And it might be the best birthday gift I've ever given Dan.)
This cocktail is a great one for people new to the world of mixology who don't have extensive liquor collections because it only requires one spirit, pear brandy, so it won't break the bank.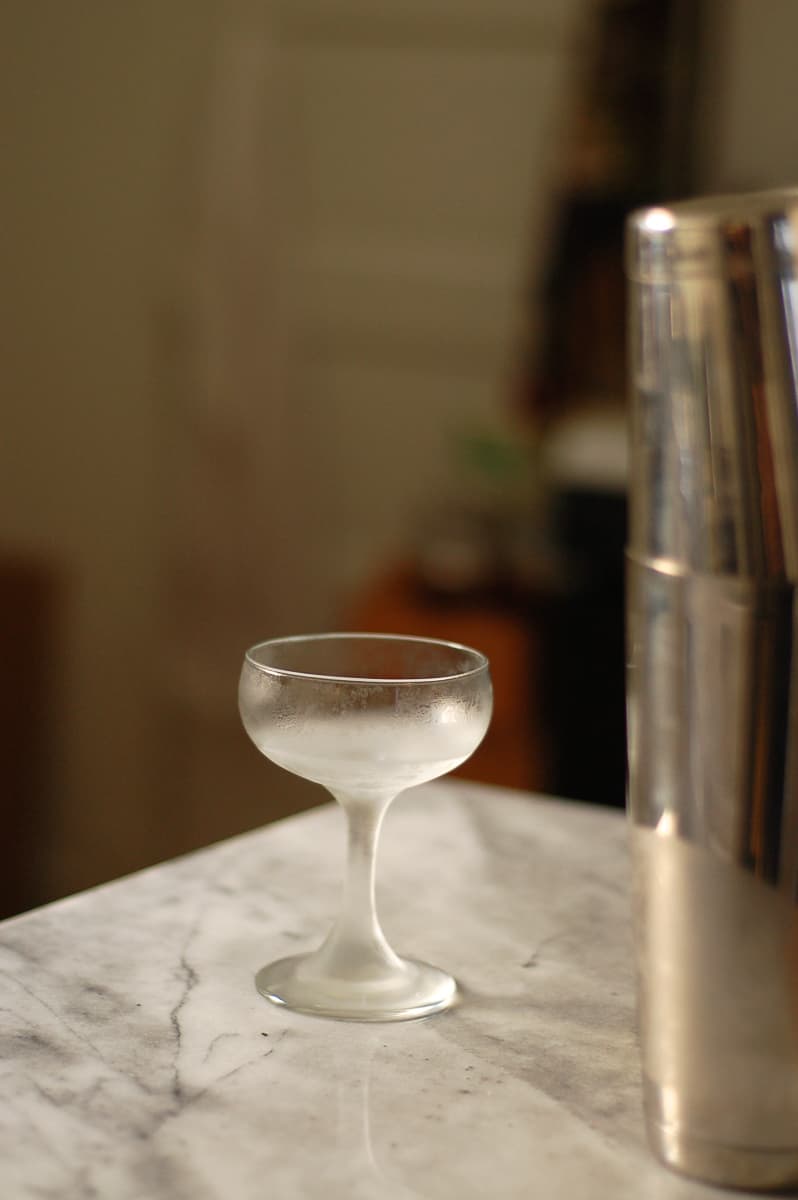 The pear brandy gets shaken with some simple syrup and some freshly squeezed lemon and orange juices and then get's strained into a chilled, half sugar-rimmed coupe glass.
Sugaring half the rim looks fancy, but it's actually incredibly easy. Just stick the glass in the freezer until it's chilled down (it'll collect a bit of condensation from the moisture in the freezer).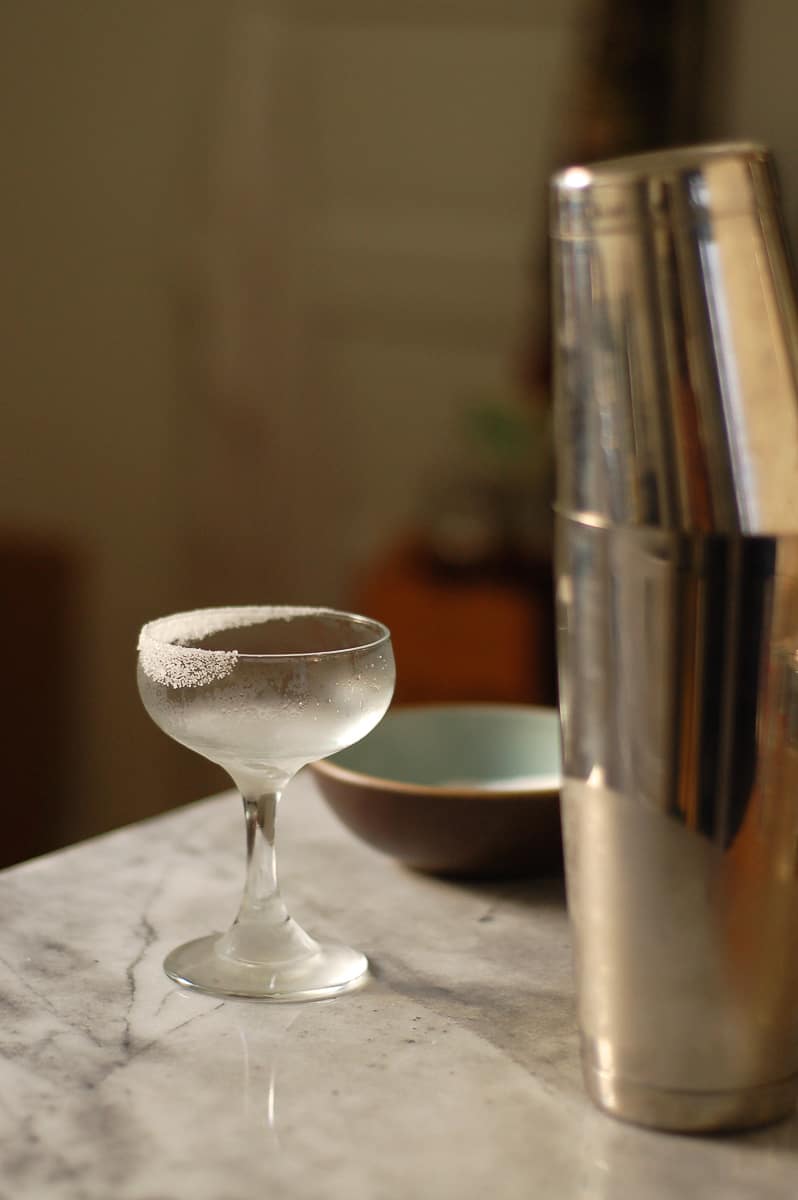 Put some sugar in a shallow bowl and dip half the rim into the sugar. A thin layer of sugar will adhere to the glass, sweetening each sip you drink from that side of the rim.
Despite containing no fresh pears, the cocktail doesn't taste artificial at all.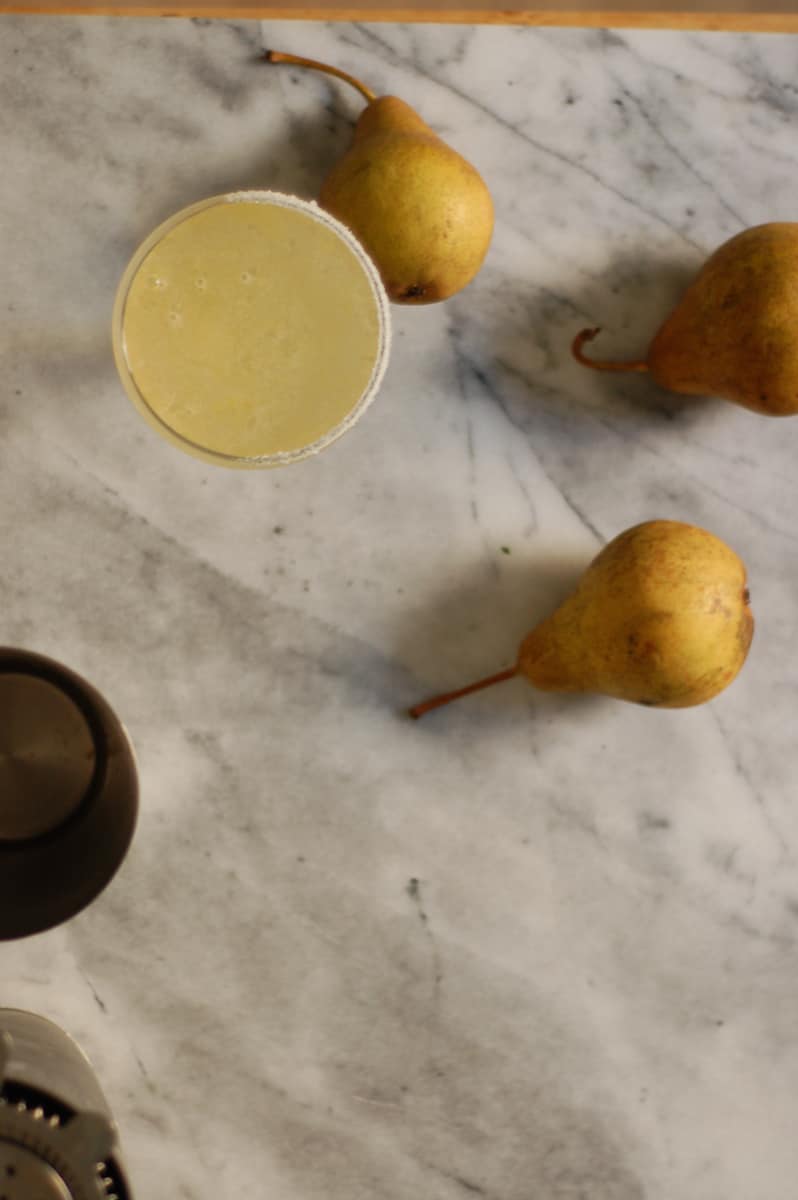 It's bright and spirit-forward and slightly sweet and tart from the citrus, and the pure pear flavor from the brandy comes shining through.
I feel an autumnal zen coming on just thinking about it.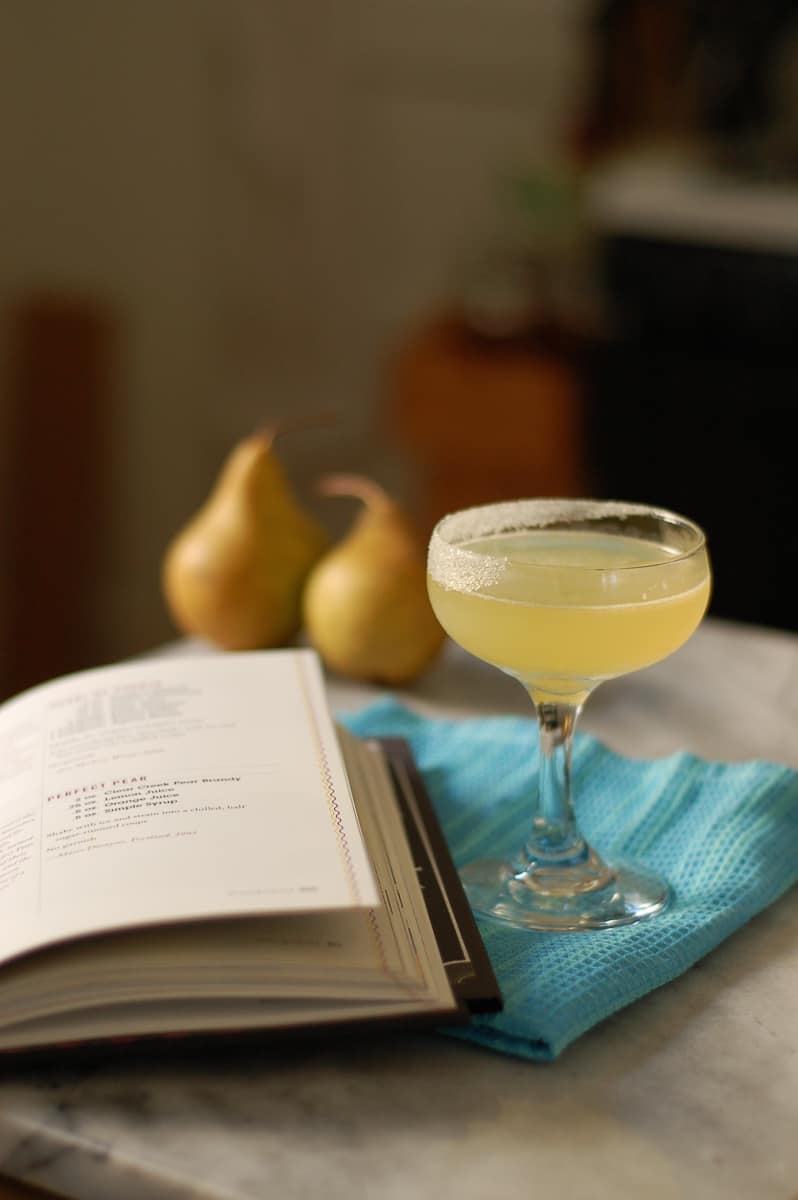 Yield: 1 cocktail
The Perfect Pear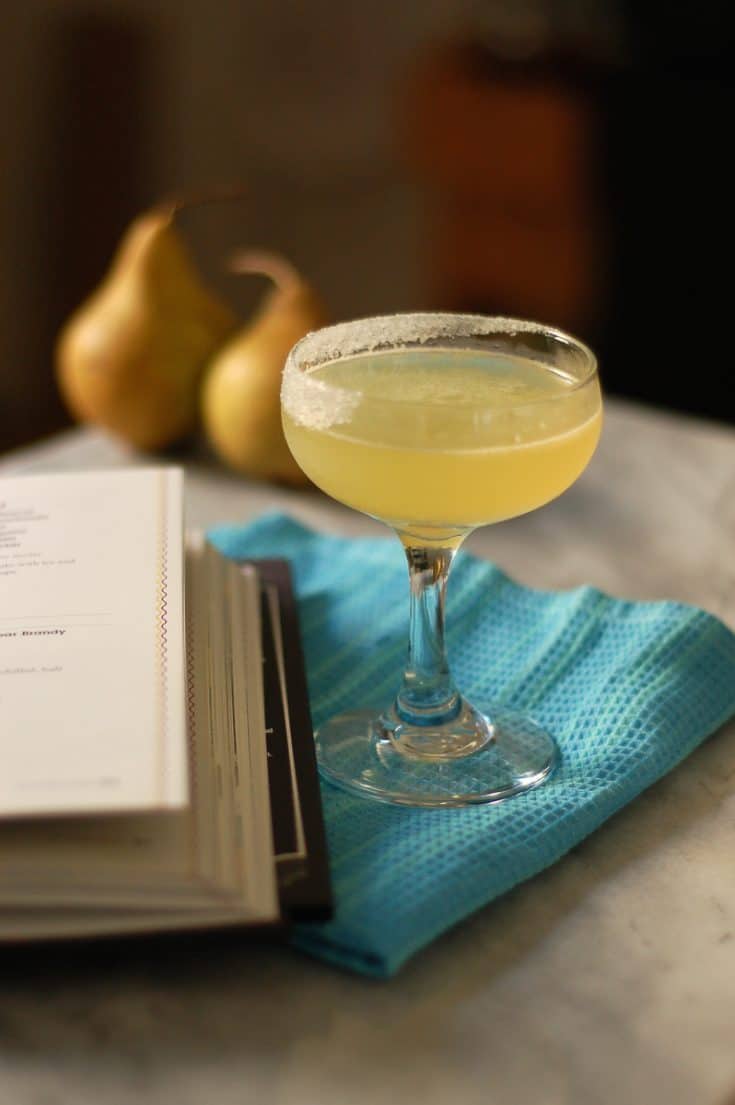 This is a fruity, citrusy, sweet-tart cocktail that tastes like fresh pears. It's a lovely and elegant drink for fall happy hours and gatherings. Meehan calls for Clear Creek Pear Brandy, which is excellent and is what I used here, but I've made it with other pear brandies and have been equally pleased with the results.
Ingredients
2 ounces pear brandy
3/4 ounce freshly squeezed lemon juice
1/2 ounce freshly squeezed orange juice
1/2 ounce simple syrup
Instructions
Put a coupe glass in the freezer to chill and place some sugar in a shallow bowl.
Add the pear brandy, lemon juice, orange juice, and simple syrup into an ice-filled shaker and shake until chilled.
Remove the coupe glass from the freezer and dip half the rim into the sugar.
Strain the cocktail into the half sugar-rimmed coupe glass. Serve immediately.
Recommended Products
As an Amazon Associate and member of other affiliate programs, I earn from qualifying purchases.
Nutrition Information:
Yield:
1
Serving Size:
1
Amount Per Serving:
Calories:

166
Total Fat:

0g
Saturated Fat:

0g
Trans Fat:

0g
Unsaturated Fat:

0g
Cholesterol:

0mg
Sodium:

7mg
Carbohydrates:

18g
Fiber:

2g
Sugar:

14g
Protein:

0g