I may earn from purchases through links in this post.
Like so many other people, I like to attempt to start the year on a health kick, but sometimes, even when I'm attempting to be responsible and moderate and grown-up, I just want cookies. Especially these nibby buckwheat cookies.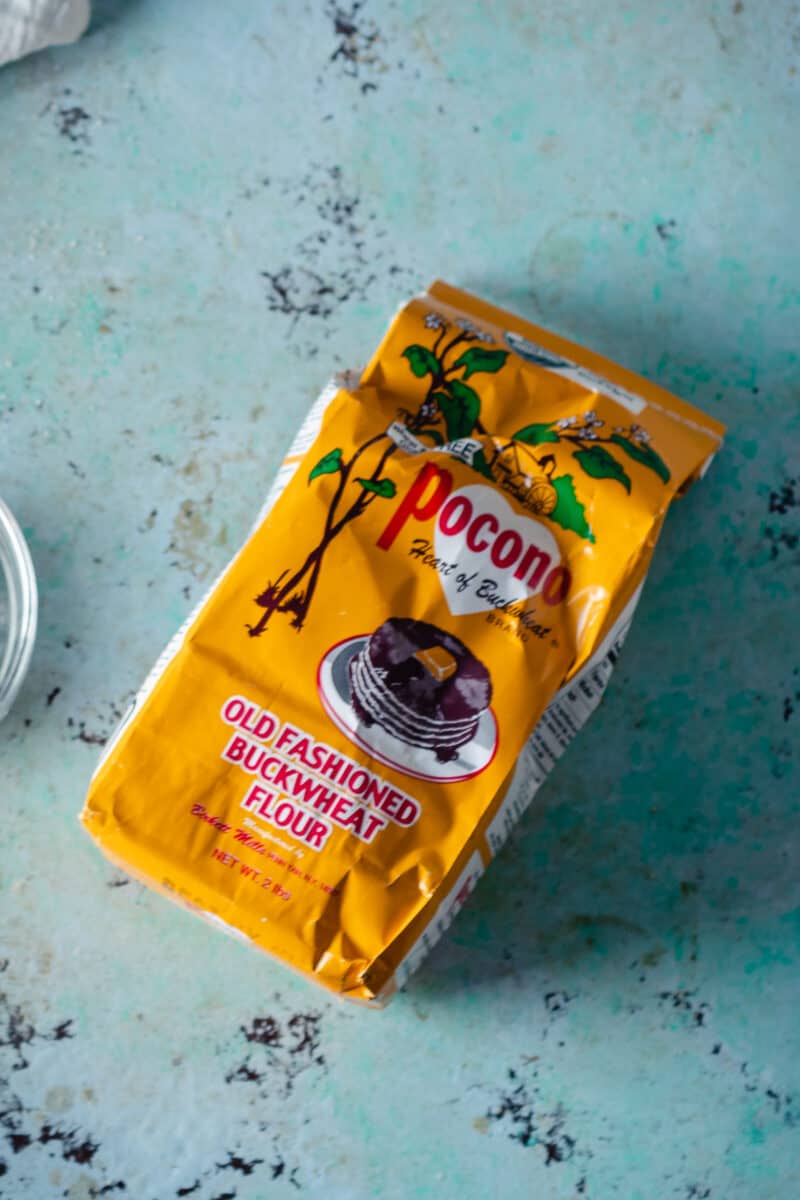 I've been making these cookies for the holidays every year for, oh, I don't know, something like eight or nine years? They rival the orange cardamom snowflakes for my favorites.
And as far as the effort-to-reward ratio, these win hands down. They're simple and rustic and don't look like much, but they're something special.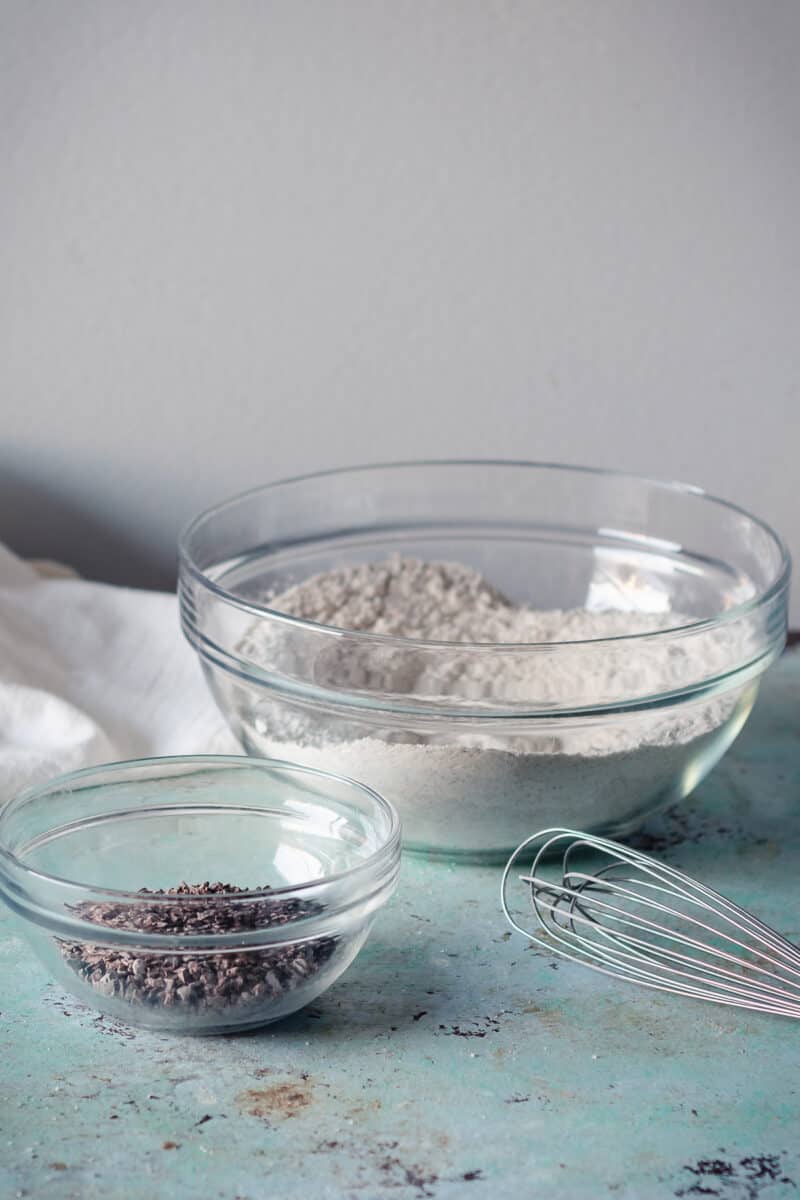 They come from Alice Medrich's Pure Dessert (which looks like it's out of print? but is apparently available from resellers–snatch a copy while you can!). Medrich is someone whose recipes I trust implicitly. And if you're ever looking for anything chocolate, she's the queen.
These nibby buckwheat cookies are really a simple slice-and-bake job.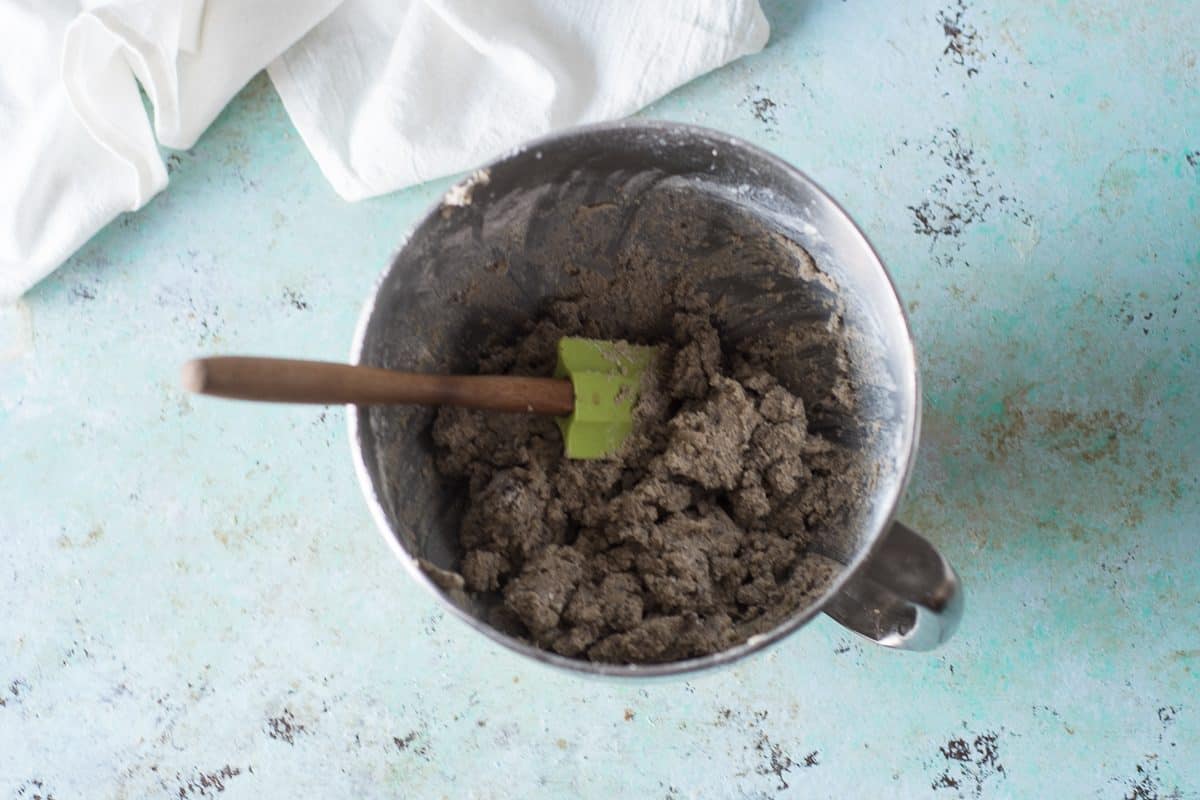 The addition of buckwheat flour gives them a delightful sandy texture. And cocoa nibs, which are bits of roasted cocoa beans, imbue them with a delicate chocolate flavor and aroma.
It's a flavor that deepens and intensifies the longer the dough sits before baking and the longer the cookies sit before eating.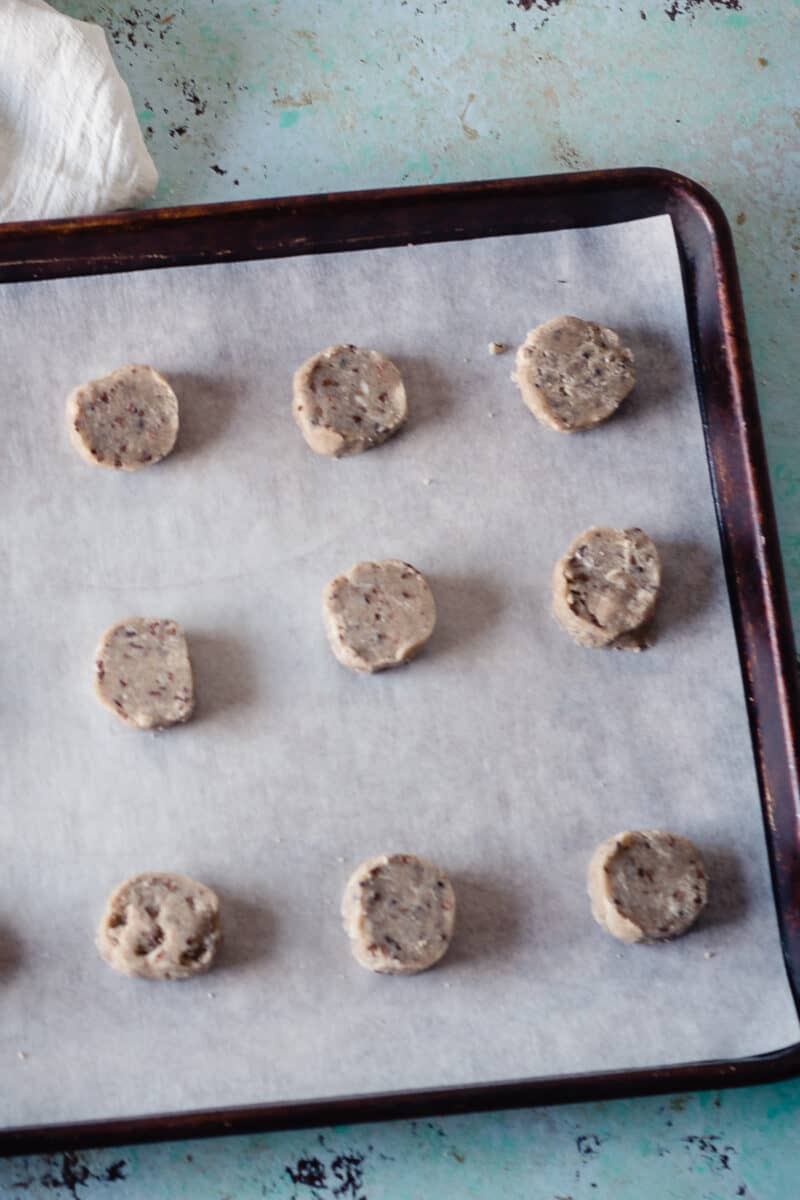 The way they improve with age is probably the most magical thing about them.
Most cookies are best right out of the oven and it's all downhill from there, but these are better a day or two after they're made. And they keep beautifully for a couple of weeks easily. (Medrich says they keep for at least a month, but I've never had them around that long.)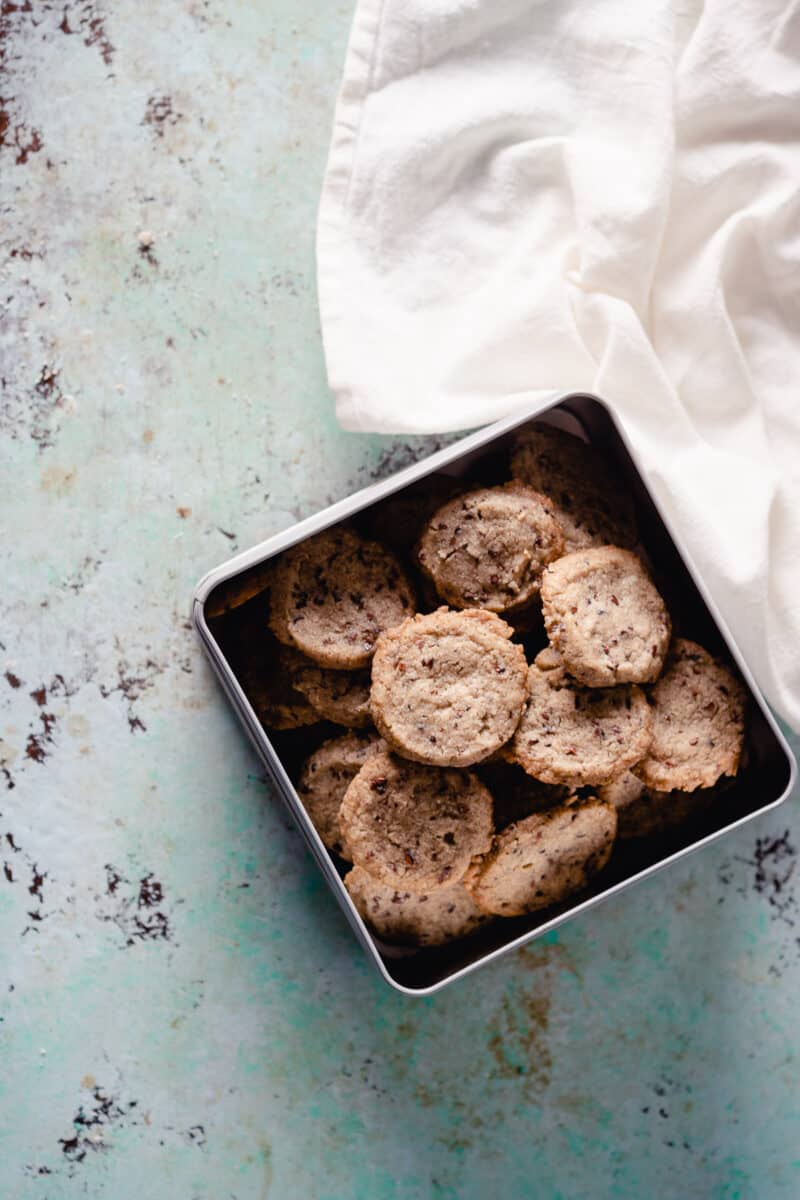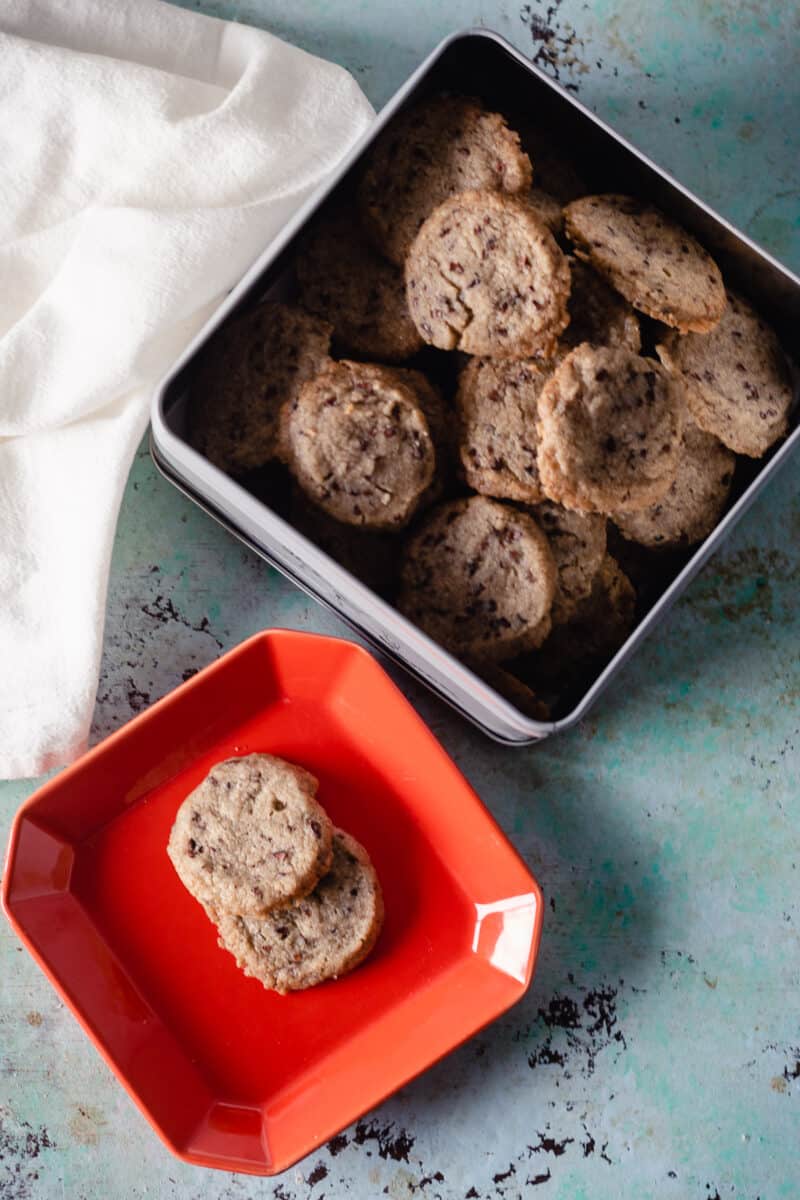 Yield: 48 2-inch cookies
Nibby Buckwheat Cookies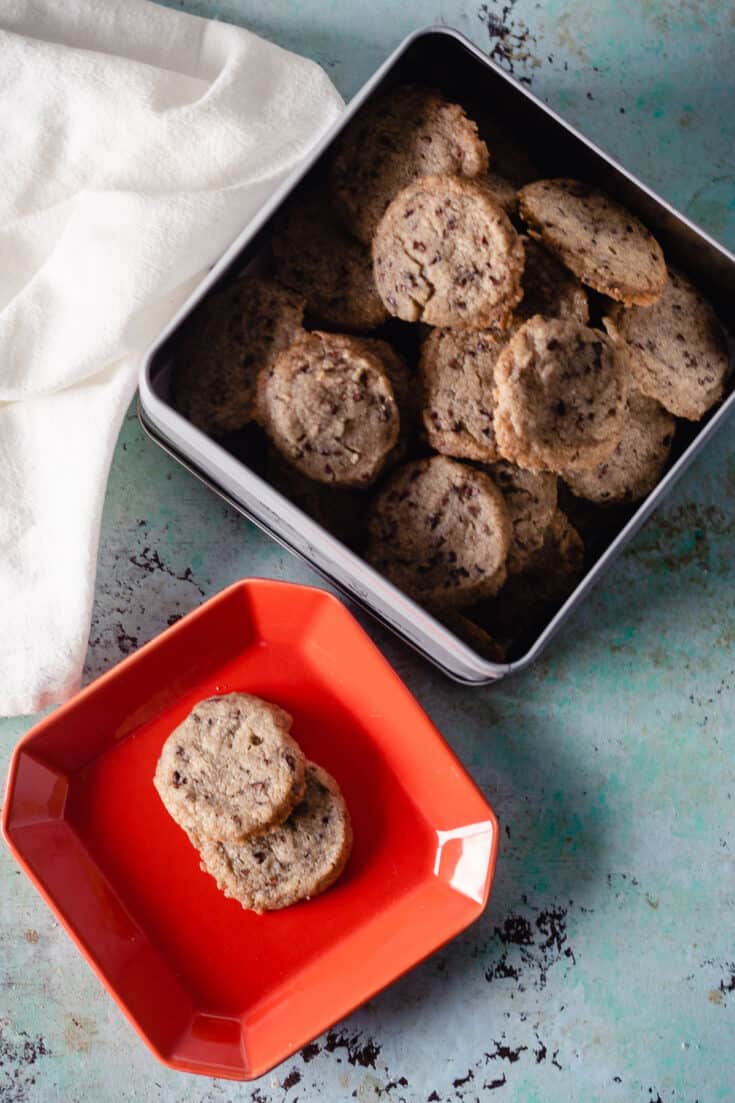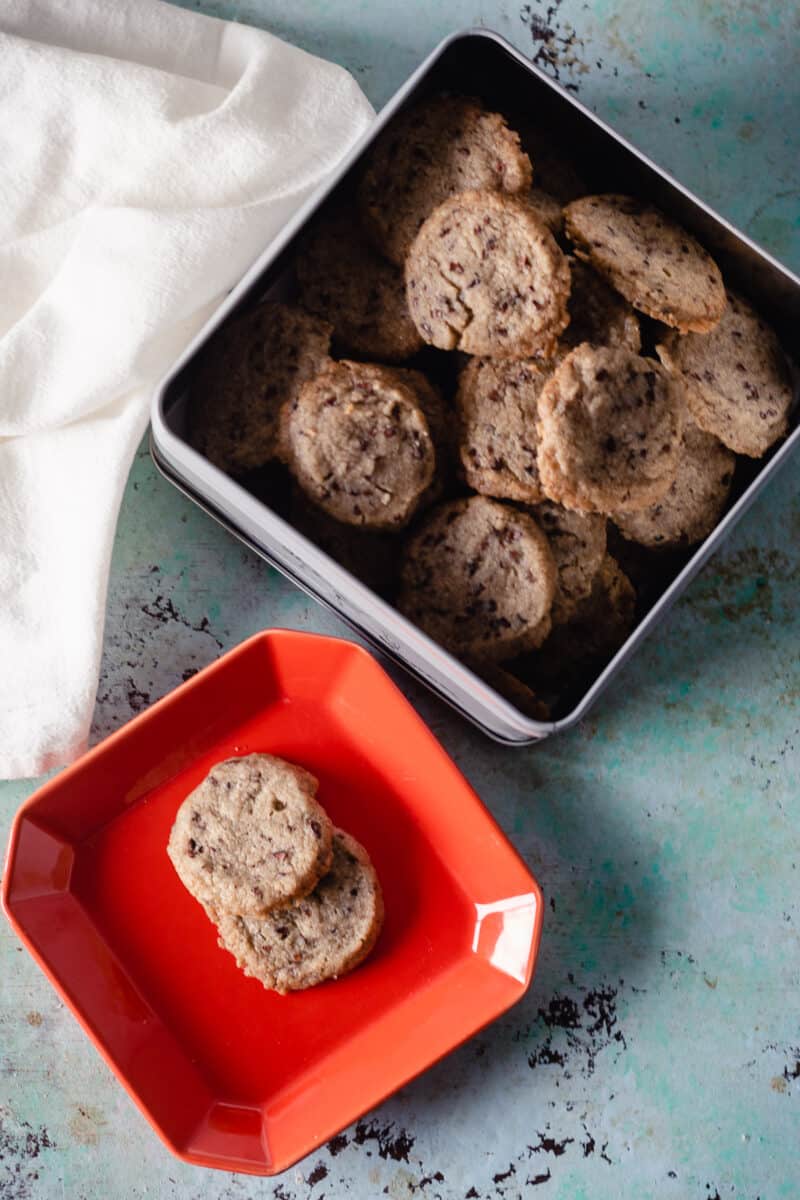 These crisp, buttery cookies get a sandy texture from the buckwheat flour, which is increasingly available at regular grocery stores from brands like Bob's Red Mill and Arrowhead Mills. Cocoa nibs (bits of roasted cocoa beans, sometimes called cacao nibs) can be a little trickier to find, but are available online and from specialty food stores. Valrhona cocoa nibs are my favorite, but I also like Sharffen Berger and there are plenty of other brands available that I haven't tried. These cookies get better with age. I like to let the dough rest overnight (though a few hours is fine) and I like to bake the cookies at least a day before I plan to eat them. The flavor and texture improve as they sit.
Total Time
1 hour
5 minutes
Ingredients
1 1/4 cups (160 grams) all-purpose flour
3/4 cup (85 grams) buckwheat flour
1/2 teaspoon kosher salt
1 cup (226 grams, 2 sticks) unsalted butter, softened
2/3 cup (135 grams) sugar
1/3 cup (40 grams) cocoa nibs
1 1/2 teaspoons vanilla extract
Instructions
Add the all-purpose and buckwheat flours and salt to a medium bowl and whisk together.
In the bowl of a stand mixer, add the butter and sugar and beat on medium speed for about a minute. Stop it when it looks smooth and creamy (this is a shorter creaming process than many cookies, but it works here). Add the nibs and vanilla and mix, and then add the flours and mix just until no more dry bits remain.
Form into a 12x2-inch log and wrap tightly in plastic wrap. Refrigerate overnight (or for at least 2 hours, but longer is better).
Preheat oven to 350°F and line two baking sheets with parchment paper.
Remove the dough from the refrigerator, unwrap it, and slice it with a sharp knife into 1/4-inch thick slices. Place the cookies on the prepared baking sheet, allowing at least 1 1/2 inches between them.
Bake, one sheet at a time, until the cookies are beginning to color around the edges, about 12-14 minutes. Cool the cookies completely on the pan (or slide the cookies on the parchment paper onto a cooling rack to free up the pan). The cookies are good right after they're baked, but they're even better (with more chocolate flavor and a lovely sandy texture) a day or two later. They keep well stored in an airtight for at least two weeks.
Recommended Products
As an Amazon Associate and member of other affiliate programs, I earn from qualifying purchases.
Nutrition Information:
Yield:
48
Serving Size:
1
Amount Per Serving:
Calories:

65
Total Fat:

4g
Saturated Fat:

2g
Trans Fat:

0g
Unsaturated Fat:

1g
Cholesterol:

10mg
Sodium:

23mg
Carbohydrates:

7g
Fiber:

0g
Sugar:

3g
Protein:

1g