I may earn from purchases through links in this post.
Here. Have a cookie.
These cookies are delicate, buttery and limey. True to their name, they are meltingly tender from a generous amount of confectioners' sugar and a little bit of cornstarch.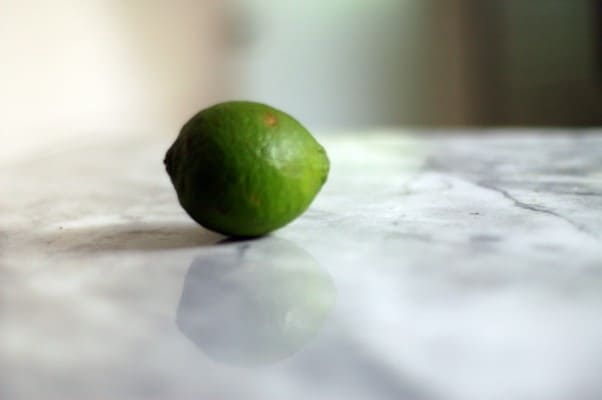 Apart from the addition of lime juice and zest in the dough, these are much like many slice-and-bake butter cookies (and some of my favorite cookies, like these nibby buckwheat cookies, are slice-and-bake jobs). The hit of lime makes these a particularly summery kind of cookie.
(But I wouldn't stop anyone from making them during peak citrus season in winter, either.)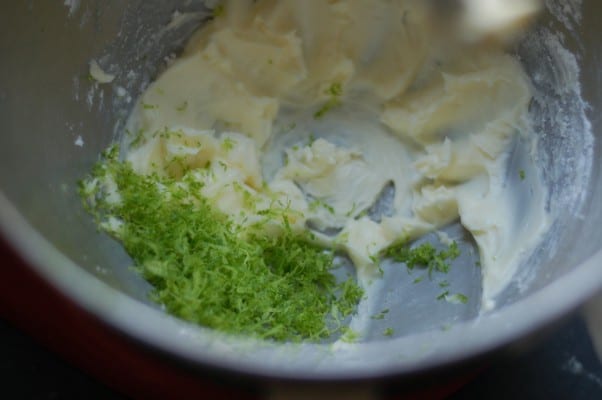 These cookies come from Martha Stewart, and like with most classic recipes, she nails it. They're just what you'd expect from a cookie called a lime meltaway. And they're really, really good.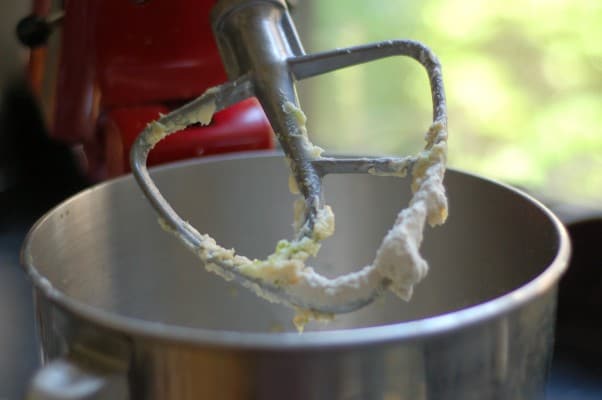 They come together in a mixer, get rolled into logs, and then spend some time hanging out in the refrigerator while they firm up enough to be easy to slice.
This takes at least an hour, and they're even better if you let them rest overnight. The flavor deepens and the dough gets more fully hydrated, which makes them taste richer without you having to lift a finger (which is all to the good in my book).
But if you need these cookies today, don't worry, you're still good. (As an inveterate procrastinator I feel you.)
Then they get sliced, placed on parchment lined baking sheet, and go into the oven where they make the kitchen smell wonderful.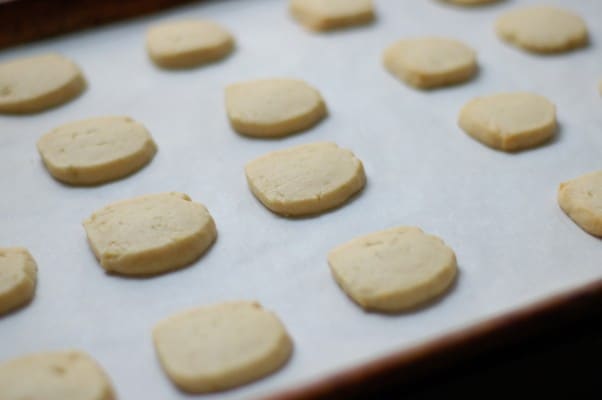 After these cookies have baked and almost cooled, they take a tumble in confectioners' sugar.
Far be it from me to contradict Martha's instructions, but I found that sifting the confectioners' sugar over the cookies and flipping them over to get the other side worked better for me than shaking the cookies in a bag with the confectioners' sugar, where the sugar tended to clump.
If you're looking for a new cookie and you're a fan of lime, this is a great one.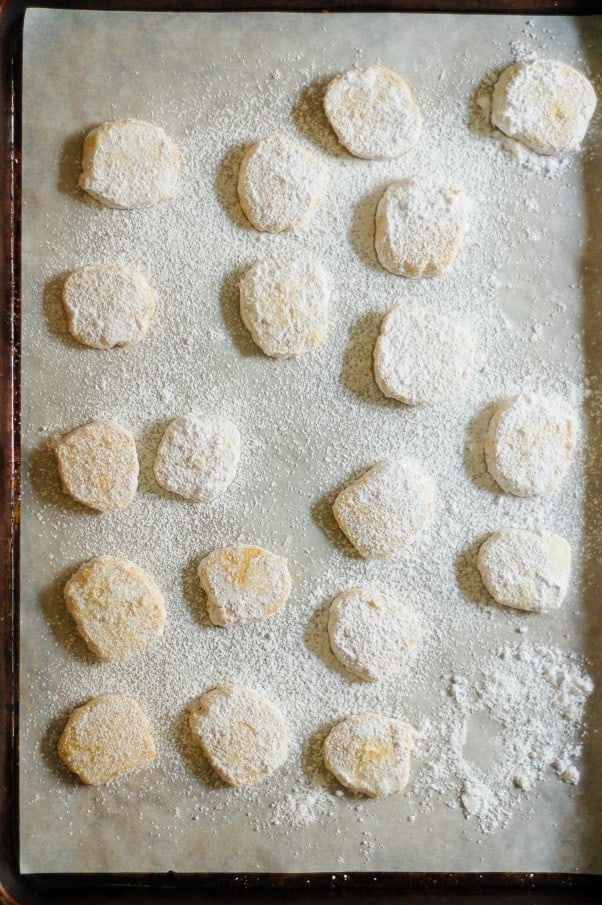 Yield: 40 cookies
Lime Meltaways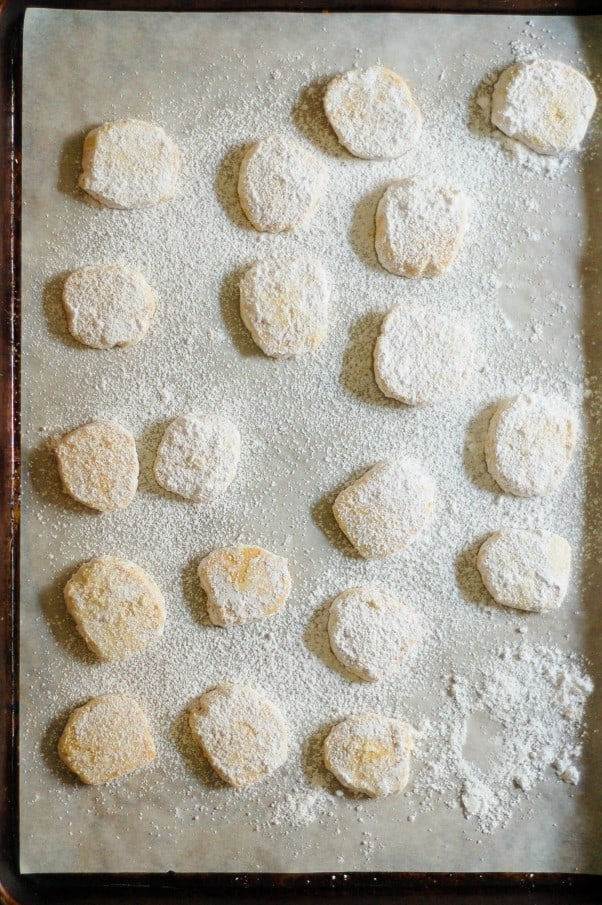 These are pretty simple slice-and-bake butter cookies. The dough benefits from resting overnight in the refrigerator, which allows the flavors to develop, but they're still delicious if you bake them the same day you make the dough. Martha recommends shaking these in a bag with powdered sugar, which you can do if you like, but I found that the sugar clumped on a few cookies and didn't coat them as evenly as I would have liked, so I've changed the instructions to recommend sifting the powdered sugar over the cookies with a fine mesh strainer. These will keep for about a week in an airtight container, so they are also a fine make ahead dessert.
Total Time
1 hour
32 minutes
Ingredients
3/4 cup (1 1/2 sticks, 170 grams) unsalted butter, at room temperature
1 cup (120 grams) confectioners' sugar, divided
zest of 2 limes
juice of 2 limes
1 tablespoon vanilla extract
2 cups (240 grams) all-purpose flour
2 tablespoons (20 grams) cornstarch
1/4 teaspoon salt
Instructions
In the bowl of a stand mixer fitted with a paddle attachment, cream together the butter and 1/3 cup of confectioners' sugar on medium-high speed until pale and fluffy, about 3-4 minutes. Add the lime zest and juice and the vanilla extract and mix on medium-high speed until the liquid is incorporated and the mixture is again pale and fluffy, another 3-4 minutes.
In a medium mixing bowl, whisk together the flour, cornstarch, and salt. Add to the butter and sugar mixture, and beat on low speed until the dry ingredients are just incorporated.
Divide the dough in half, and place each half on a piece of wax paper (or parchment papeabout 14 inches long. Roll the dough in the wax paper into a log, about 1 1/4 inches in diameter. Chill in the refrigerator until firm, preferably overnight, but for at least 1 hour.
Preheat the oven to 350°F and line two baking sheets with parchment paper. Remove the dough from the refrigerator, and using a sharp knife, slice the logs into rounds 1/4-inch thick. Place the rounds on the baking sheet, leaving at least an inch of space between each one.
Bake for about 12 minutes, or until cookies are just beginning to turn slightly golden at the edges, rotating the pan halfway through baking. Let the cookies cool in the pan on a wire cooling rack. After they have cooled for about 10-15 minutes, sift the remaining (2/3 cuconfectioners' sugar in an even layer over the cookies, then flip the cookies over and sift sugar over the other side until the cookies are covered in a light coating of confectioners' sugar.
Let the cookies cool fully, for at least an hour, before storing in an airtight container.
Recommended Products
As an Amazon Associate and member of other affiliate programs, I earn from qualifying purchases.
Nutrition Information:
Yield:
40
Serving Size:
1
Amount Per Serving:
Calories:

474
Total Fat:

49g
Saturated Fat:

30g
Trans Fat:

0g
Unsaturated Fat:

16g
Cholesterol:

130mg
Sodium:

24mg
Carbohydrates:

9g
Fiber:

0g
Sugar:

4g
Protein:

1g