I may earn from purchases through links in this post.
These cookies go by about half a dozen names, the most common among them being Mexican wedding cookies and Russian tea cakes. But they're also sometimes called polvorones, butterballs, snowballs, and meltaways.
So many cultures have some version of them, which makes sense because it's a formula that works.
The basic formula is some kind of nut—pecans, walnuts, almonds, hazelnuts, cashews, or even Brazil nuts—ground up and mixed with a generous amount of butter and flour and a little bit of sugar (sometimes powdered, sometimes granulated).
My favorite nuts for these are pecans (typically called for in Mexican wedding cookies) and walnuts (often called for in Russian tea cakes).
(I like to save my cashews for brittle.)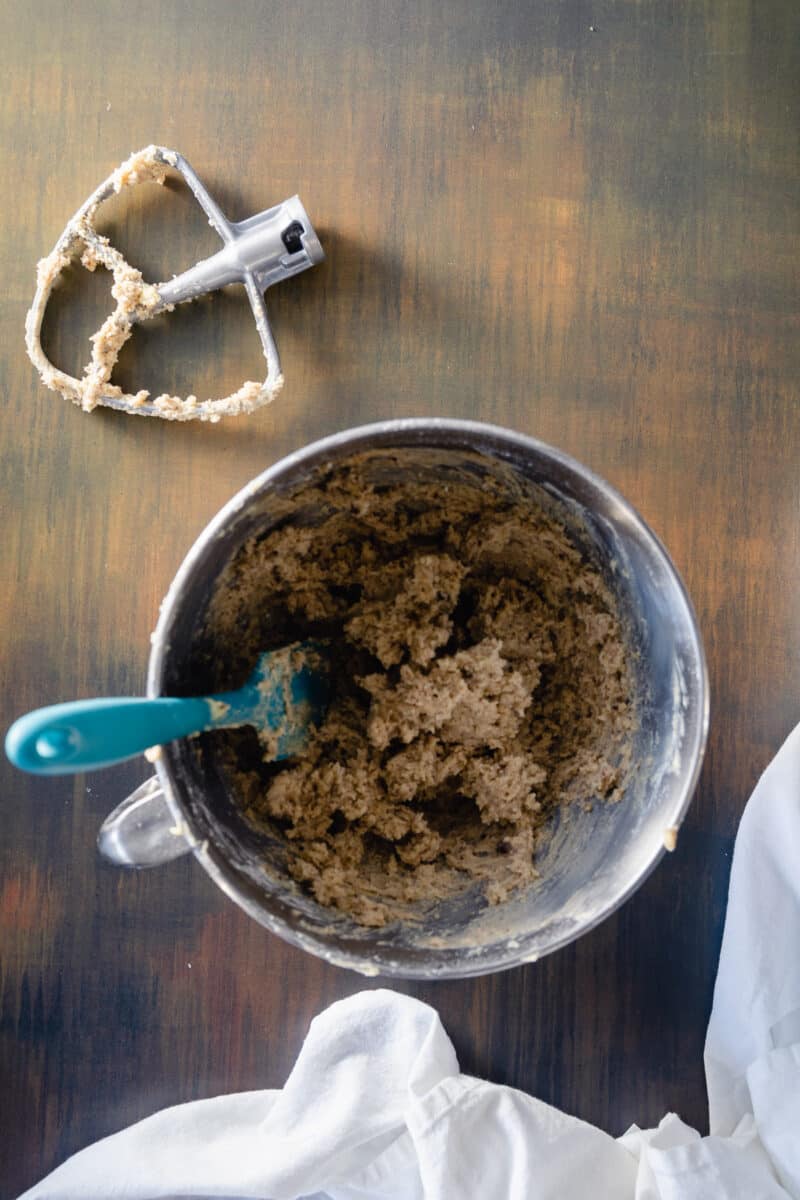 The dough gets rolled into balls, baked, and tossed in powdered sugar twice.
And the result, regardless of your chosen nut, is a delightfully tender cookie that melts in your mouth. (Kinda like these lime meltaways.)
The nuts keep the cookie tender and give it a subtle richness. The dough itself is barely sweet, so the extra tumble in powdered sugar doesn't feel excessive.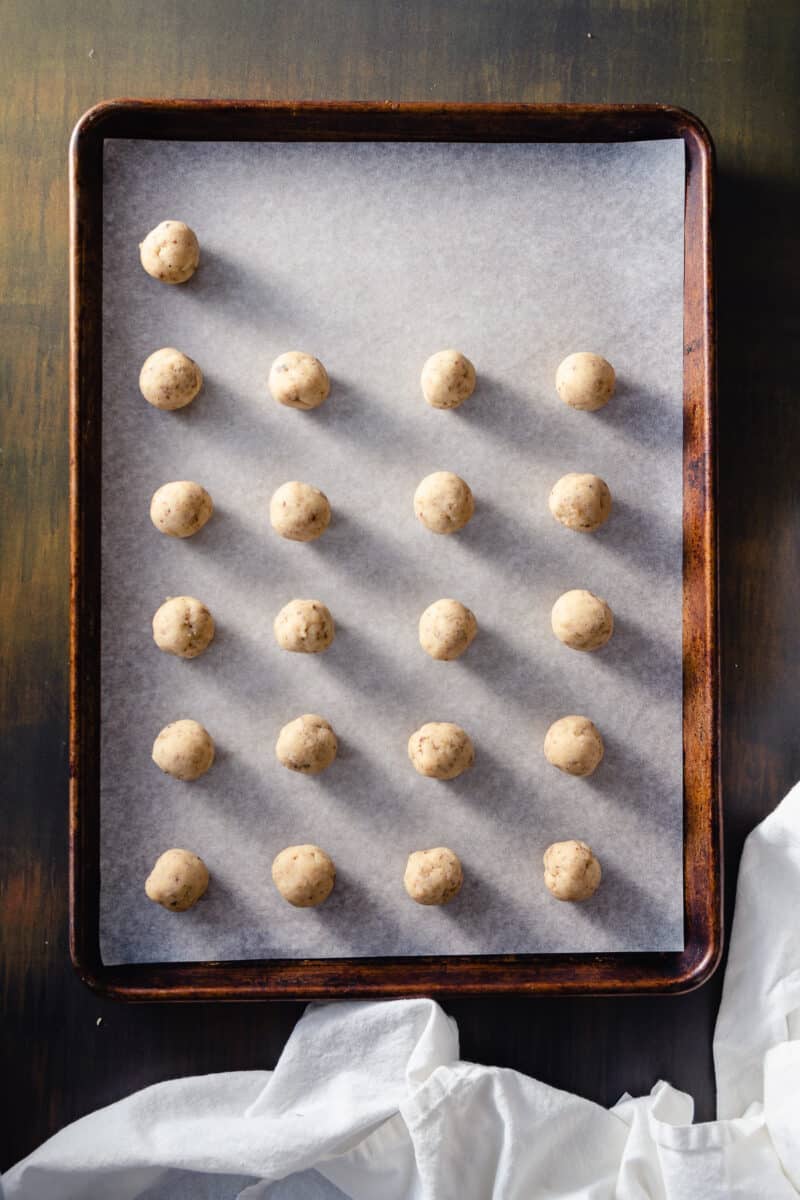 There are no leaveners or eggs in the dough, so the cookies don't rise and barely spread in the oven.
Which means that how you shape the dough before you put them on the sheet pan will pretty much determine how they come out of the oven. It's worth putting in the extra effort to roll them into tidy balls after scooping them.
I generally use a disher or cookie scoop for portioning drop cookies so they bake evenly.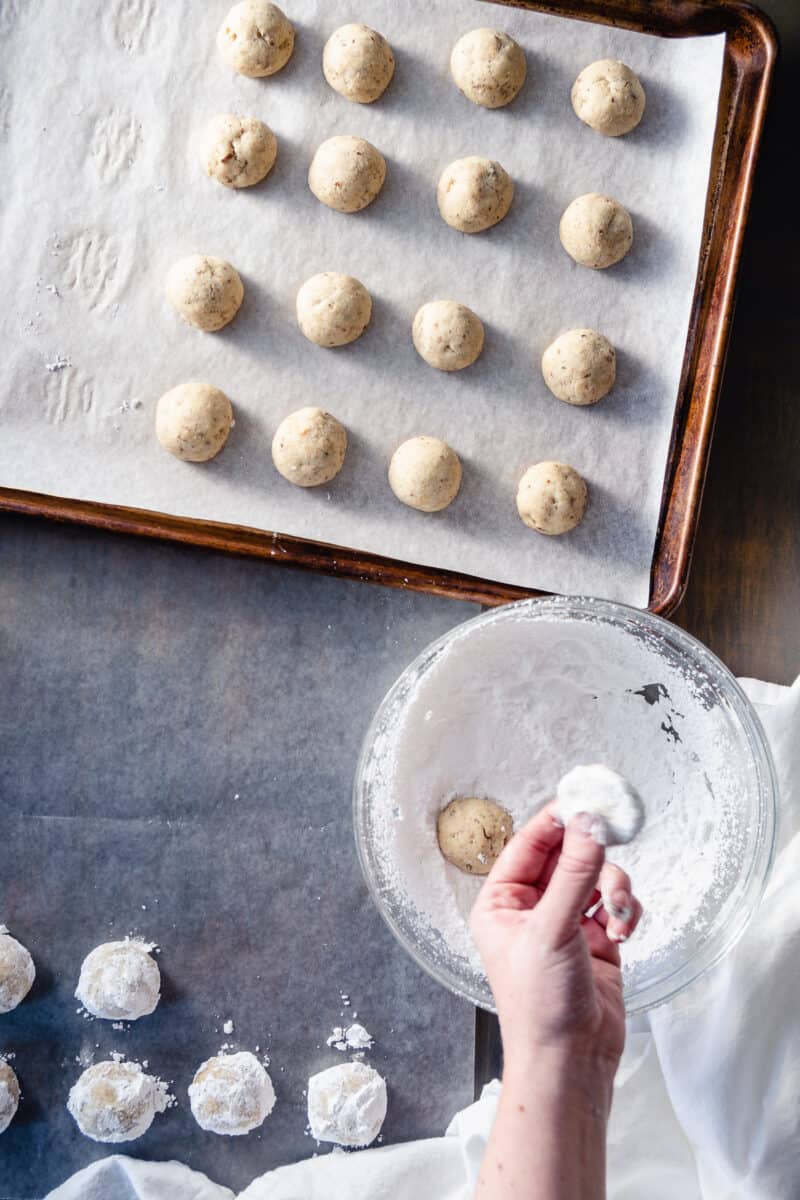 When the cookies come out of the oven they cool for a few minutes on the baking pan until they aren't too hot to handle and then they get their first swim in the powdered sugar bowl.
Some of the powdered sugar will melt onto the still warm cookie leaving the sugar coating looking a little uneven. That's why you let the cookies cool fully and give them another dip in the powdered sugar.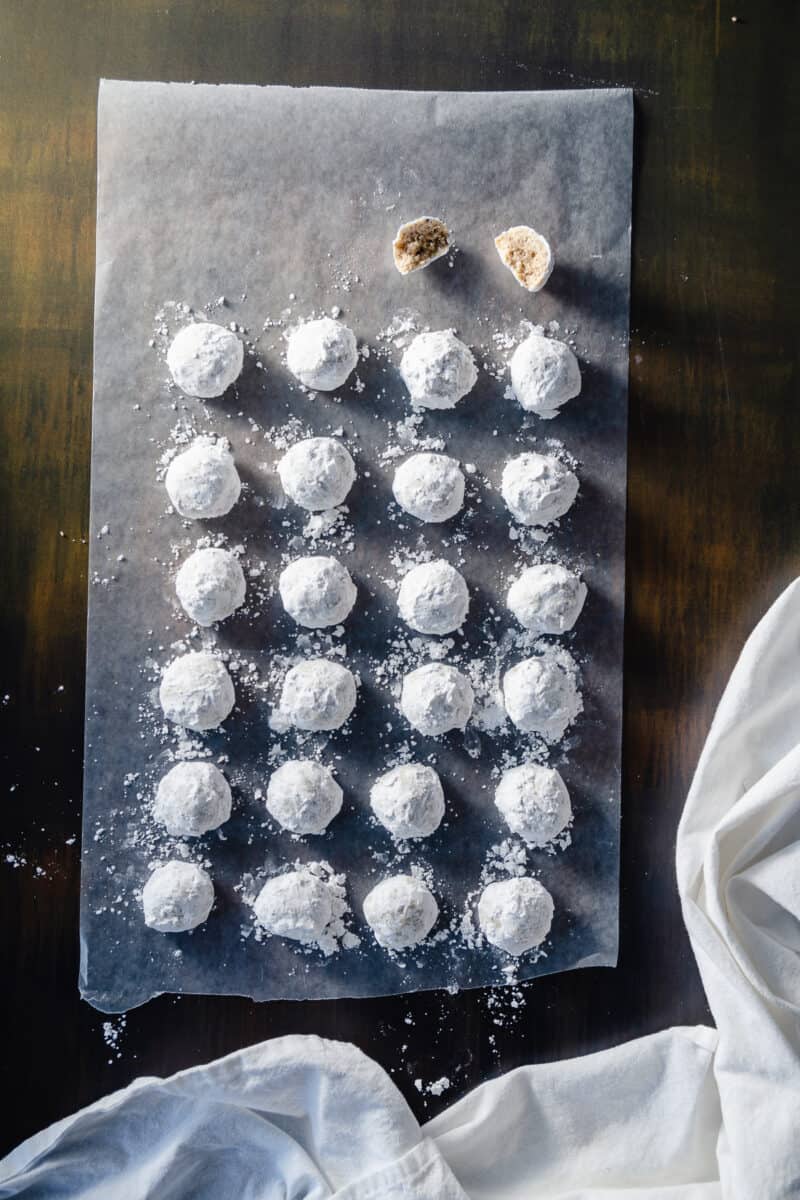 These are so simple, tender, and delicious.
They're excellent around the holidays, but they're welcome all year round.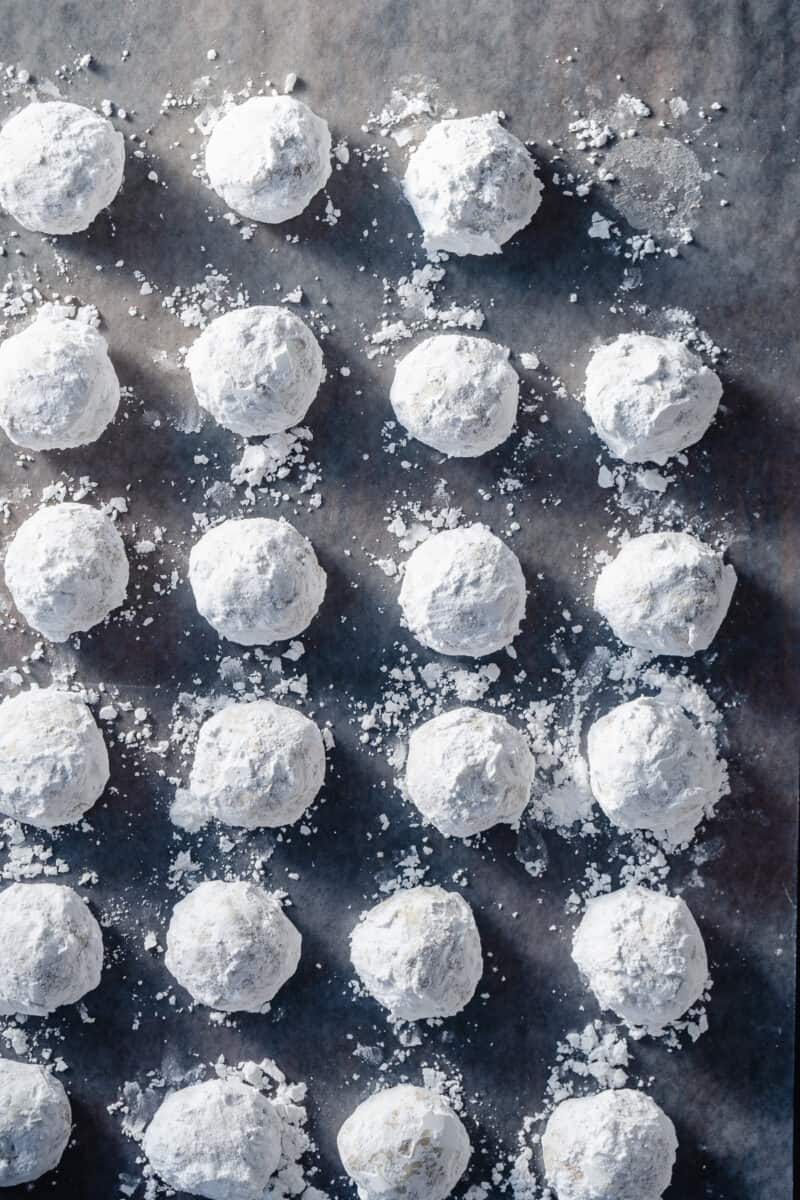 Yield: 36-40 cookies
Mexican Wedding Cookies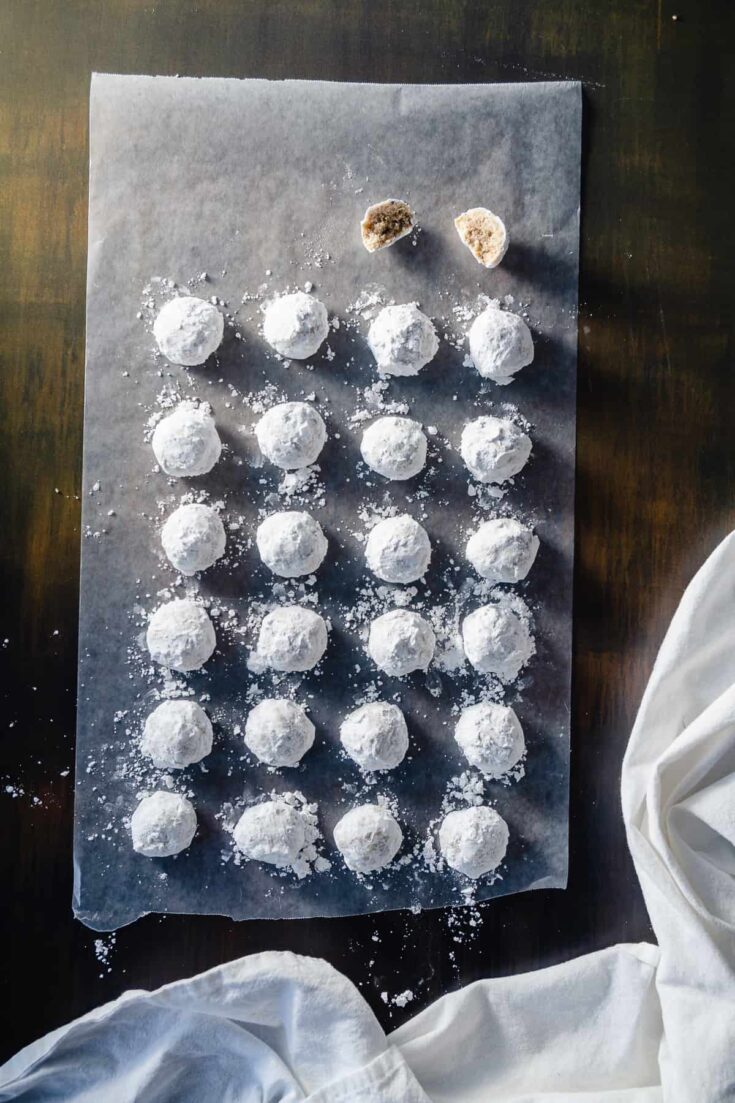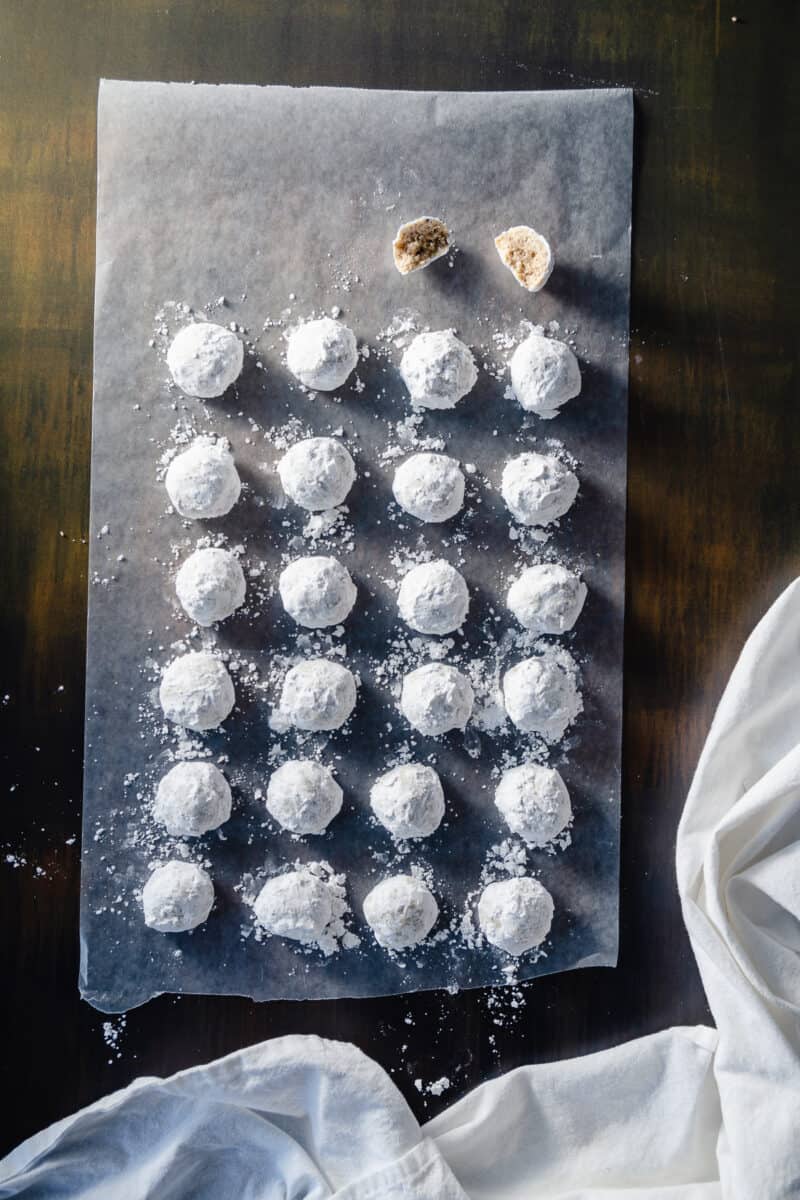 These cookies go by many names: Russian tea cakes, butterballs, snowballs and more. They are all buttery cookies made with ground nuts and coated in powdered sugar.
They're incredibly tender, melt-in-your mouth cookies that are beloved by many cultures for a reason. They're simple and delicious.
You can make these with pretty much any nut, but pecans are the classic nut for Mexican wedding cookies. Walnuts are also wonderful in these cookies. And there are devotees of almonds, hazelnuts, cashews, and even Brazil nuts for these. So use what you like.
You can grind the nuts in a food processor or put them in a zip-top bag and bash them up with a rolling pin or the back of a skillet.
Ingredients
1 cup (225 grams, 2 sticks) unsalted butter, at room temperature
2 cups (240 grams) powdered sugar, divided
2 teaspoons vanilla extract
2 cups (250 grams) all-purpose flour
1 cup (110 grams) nuts such as pecans or walnuts toasted and ground
Instructions
Add the butter and 1/2 cup of the powdered sugar (the rest of the sugar will be used to coat the cookies) to the bowl of a stand mixer fitted with a paddle attachment. Cream the butter and sugar together on medium-high speed until the mixture looks pale and fluffy, stopping every few minutes to scrape down the sides of the bowl with a silicone spatula. The whole process should take about 5 minutes.
Add the vanilla extract, flour, nuts, and salt and mix on low speed until just incorporated. Stop after 30 seconds to scrape down the bowl, then mix for another 30 seconds. Cover the bowl with plastic wrap and refrigerate for at least 1 hour or up to overnight.
Preheat oven to 325°F. Line two half sheet pans with parchment paper. Remove the dough from the refrigerator and scoop into tablespoon-sized balls (preferably with a cookie scoop or disher). Roll the scoop of dough between your hands until it forms a nice round sphere. Place on the lined sheet pan. Continue with the rest of the dough, placing the dough balls at least one inch apart. These don't spread much, so you can put lots of them on one sheet pan.
Bake until cookies look set and dry on the top, 18-20 minutes.
Let cool on the baking sheet for about 5 minutes. Meanwhile, put 1 1/2 cups of powdered sugar into a medium mixing bowl. Add the cookies a few at a time to the powdered sugar and roll them around to coat. Place on wax paper or a clean plate or tray and let cool completely. Some of the powdered sugar coating will melt in this time. Roll the fully cooled cookies in the powdered sugar again, so they have a nice full coat of powdered sugar.
Notes
Keeps in an airtight container for up to 5 days.
Recommended Products
As an Amazon Associate and member of other affiliate programs, I earn from qualifying purchases.
Nutrition Information:
Yield:
40
Serving Size:
1
Amount Per Serving:
Calories:

27
Total Fat:

0g
Saturated Fat:

0g
Trans Fat:

0g
Unsaturated Fat:

0g
Cholesterol:

1mg
Sodium:

2mg
Carbohydrates:

5g
Fiber:

0g
Sugar:

0g
Protein:

1g