I may earn from purchases through links in this post.
If you're in search of inspiration for special occasion treats to make for Christmas or whatever winter holidays you celebrate, here is a collection of some of my favorites.
Most of these are desserts that require some effort, but all of them are worth it if you have the time and energy for it.
(No shame if you don't. Here's my 15-minute cashew brittle and some of my favorite Christmas cookies if you want some lower-effort fare. And I have some holiday drinks for you, too.)
Merry Christmas! Happy Holidays! Happy New Year! Merry Everything!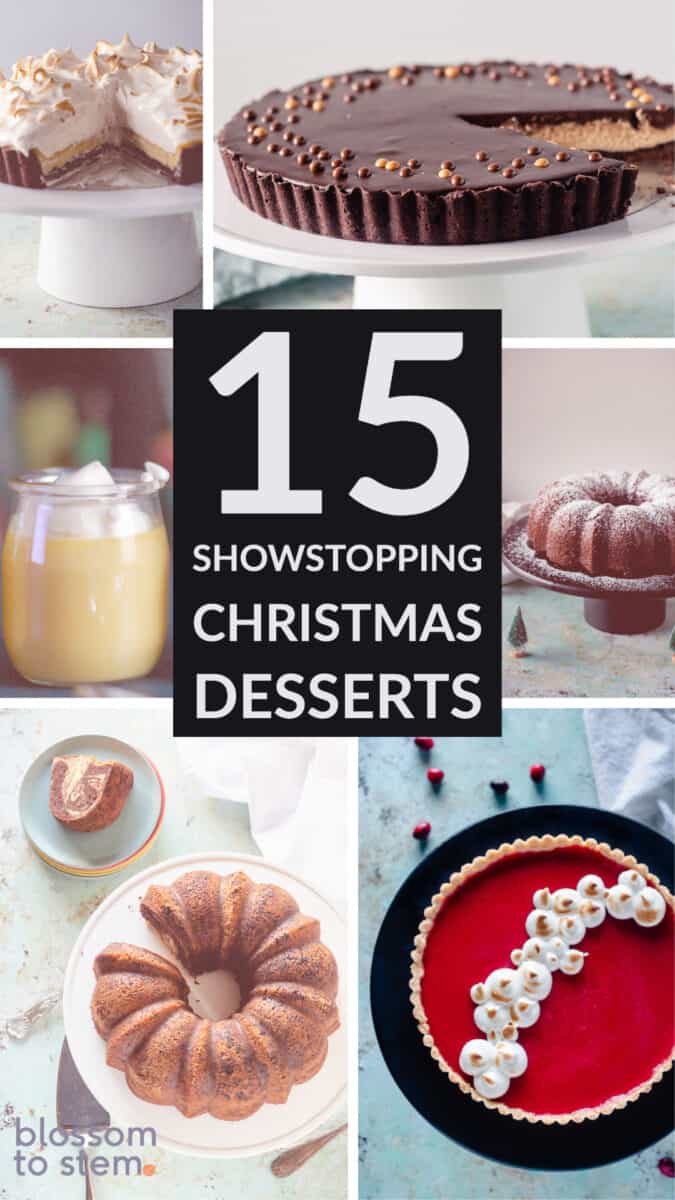 Christmas Desserts
Here's a collection of some of my favorite Christmas-worthy desserts. These are the show-stopping sort of cakes, tarts, and custardy things that can be big projects but are worth it for a special occasion when you feel like pulling out all of the stops.
If you're scaling things down, know that you can halve any of these Bundt cake recipes and bake it in a loaf pan. And the pots de creme and mousse recipes can be easily halved. And the mini chocolate chip skillet cookies are great if you're making something for two.