I may earn from purchases through links in this post.
This chocolate orange olive oil cake is a winner.
It's a spin on a cake that appeared in chocolate-guru Alice Medrich's book Bittersweet (still totally worthwhile for anyone serious about baking with chocolate).
That version, which she called her tiger cake, was a marbled olive oil cake with chocolate and white pepper.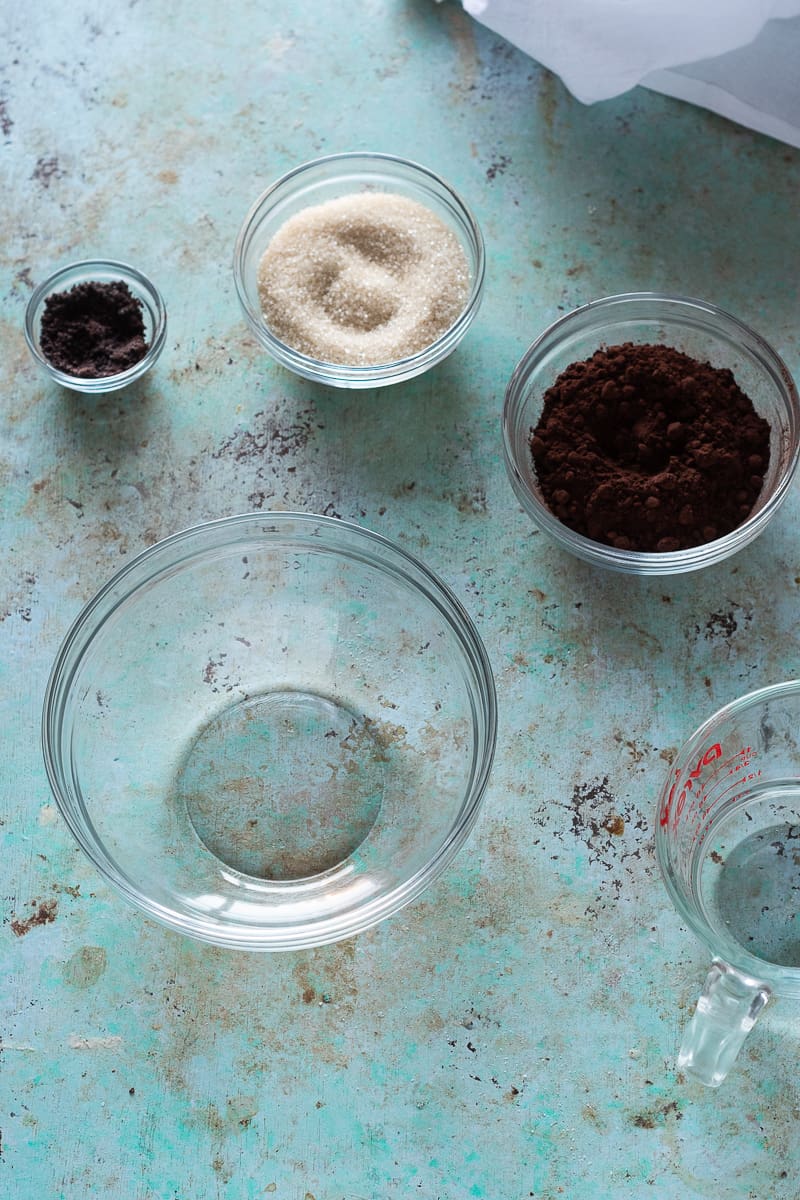 And I made that cake a number of times back in the mid-aughts and always enjoyed it—especially the way that the two batters sort of magically marble into each other in the most lovely ways.
But then, for years, I pretty much forgot about it.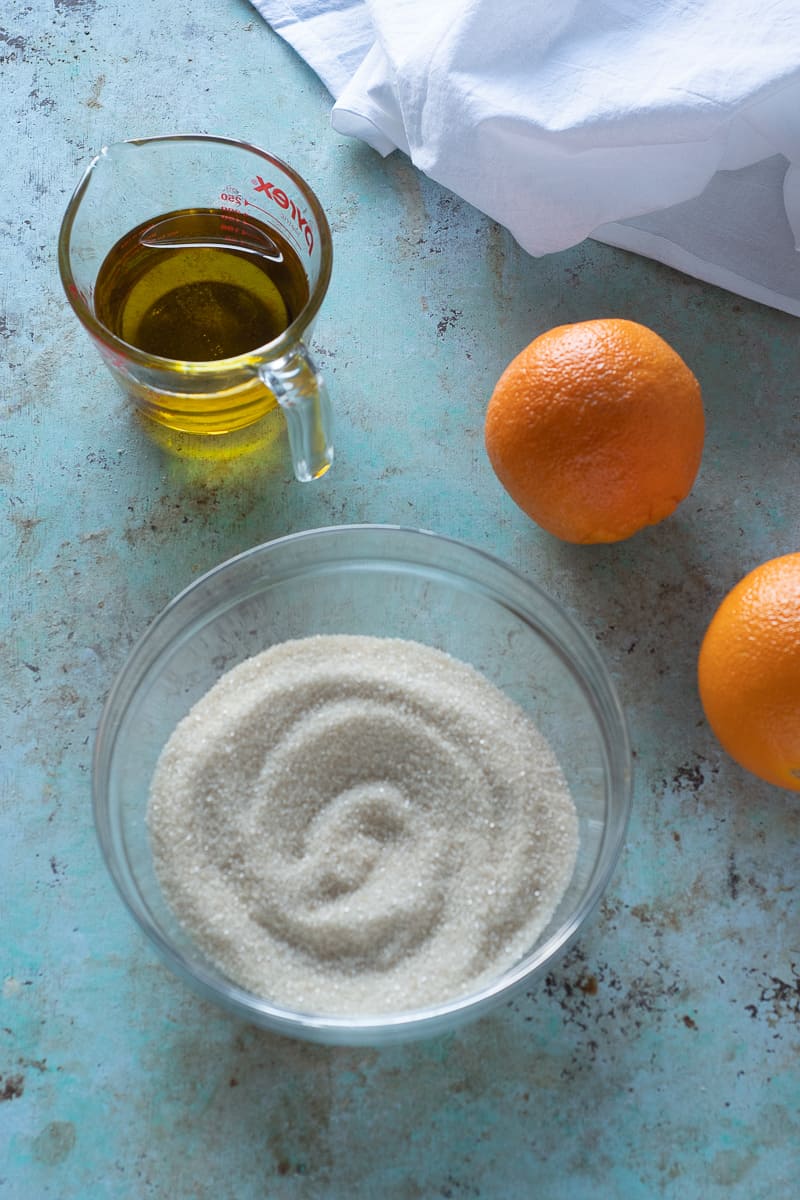 That is until a few weeks ago, when I found myself envisioning something similar.
Except there would be no white pepper.
And the base would really be an orange olive oil cake with plenty of orange zest for bright citrus flavor.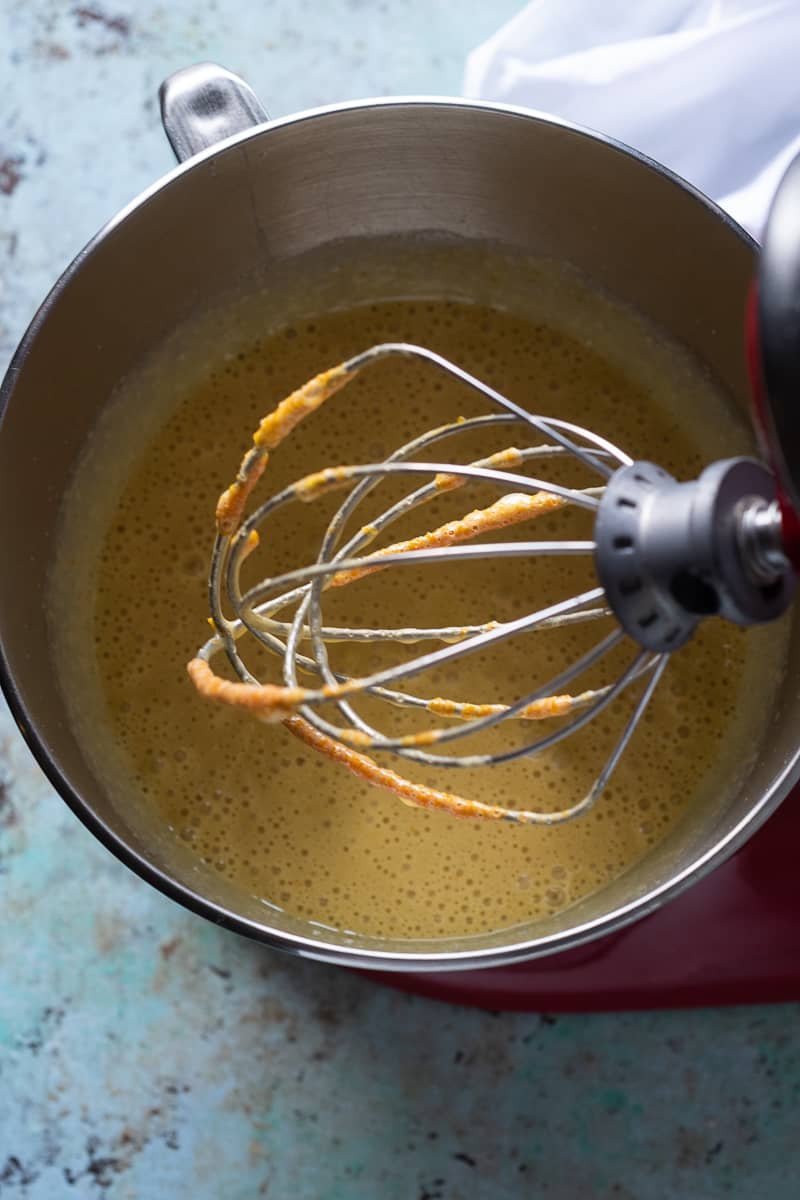 Oh, and actually it would be an orange almond olive oil cake, because I can never resist adding almond meal to any dessert with oranges.
Especially because almond goes so well with chocolate (like these almond shortbread brownies).
And I would boost the chocolate flavor with a generous dose of instant espresso powder for a subtle nod to a Mocha Valencia.
And, well, maybe it was not really very much like the original at all.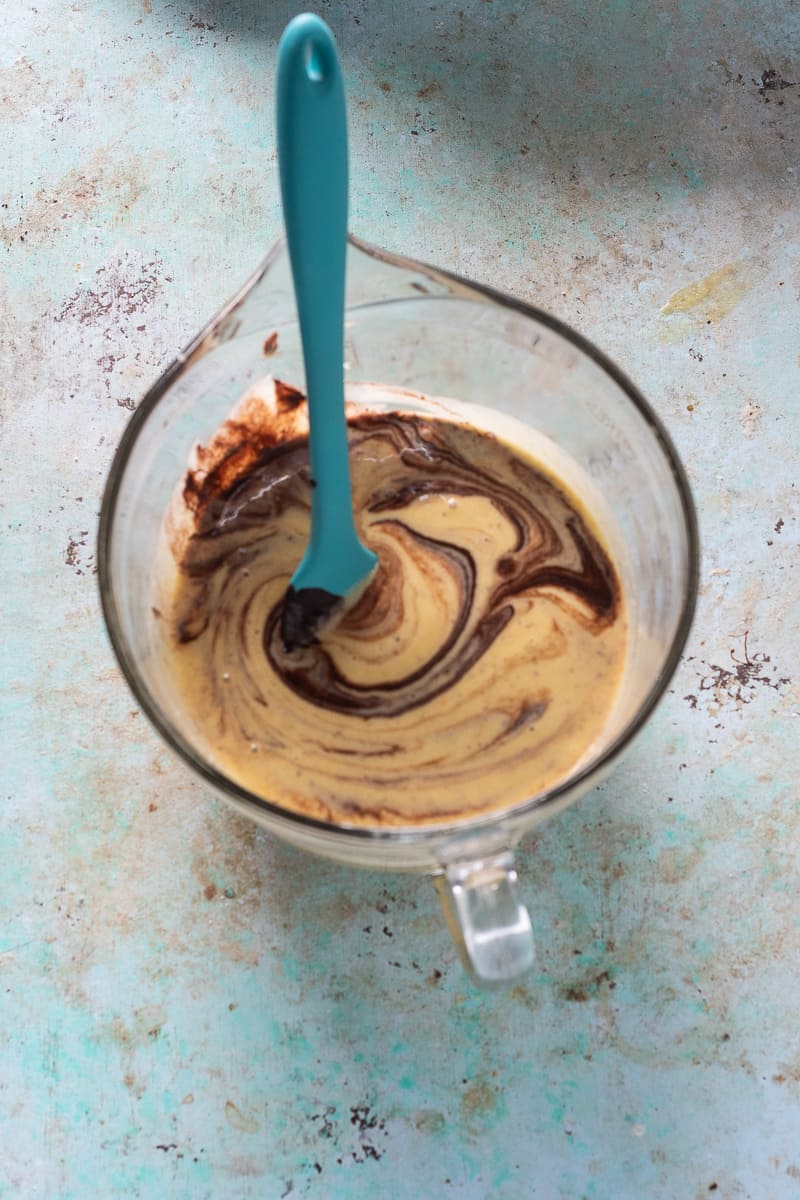 I know the combination of citrus and chocolate isn't for everyone, but I just love it here.
The orange comes through and it plays beautifully with the olive oil, which somehow seems to amplify the citrus flavor.
And the almond is subtle but nice.
The orange almond olive oil batter serves as the base for the whole cake, but it gets divided in half and one part gets mixed with a chocolate mixture to make the chocolate batter.
And then the two batters get layered, alternating back-and-forth between the two, in a Bundt pan.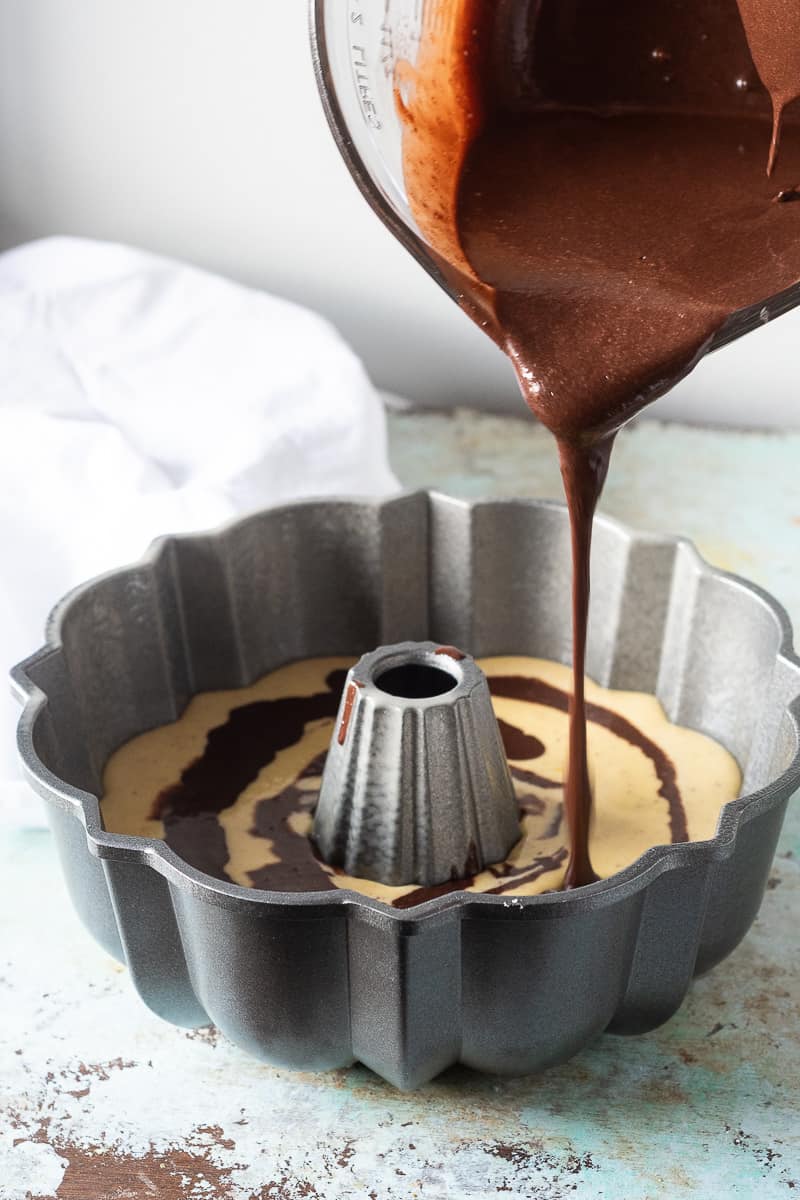 The chocolate batter is thicker and heavier than the orange almond olive oil batter, and so without any extra work, the batters marble themselves in the pan in exquisite patterns, which feels a little bit like magic.
And the texture of this cake is especially lovely.
The crumb if fine and the olive oil keeps it incredibly moist on the interior, while the exterior develops a sort of delicate and irresistible almost-crunch.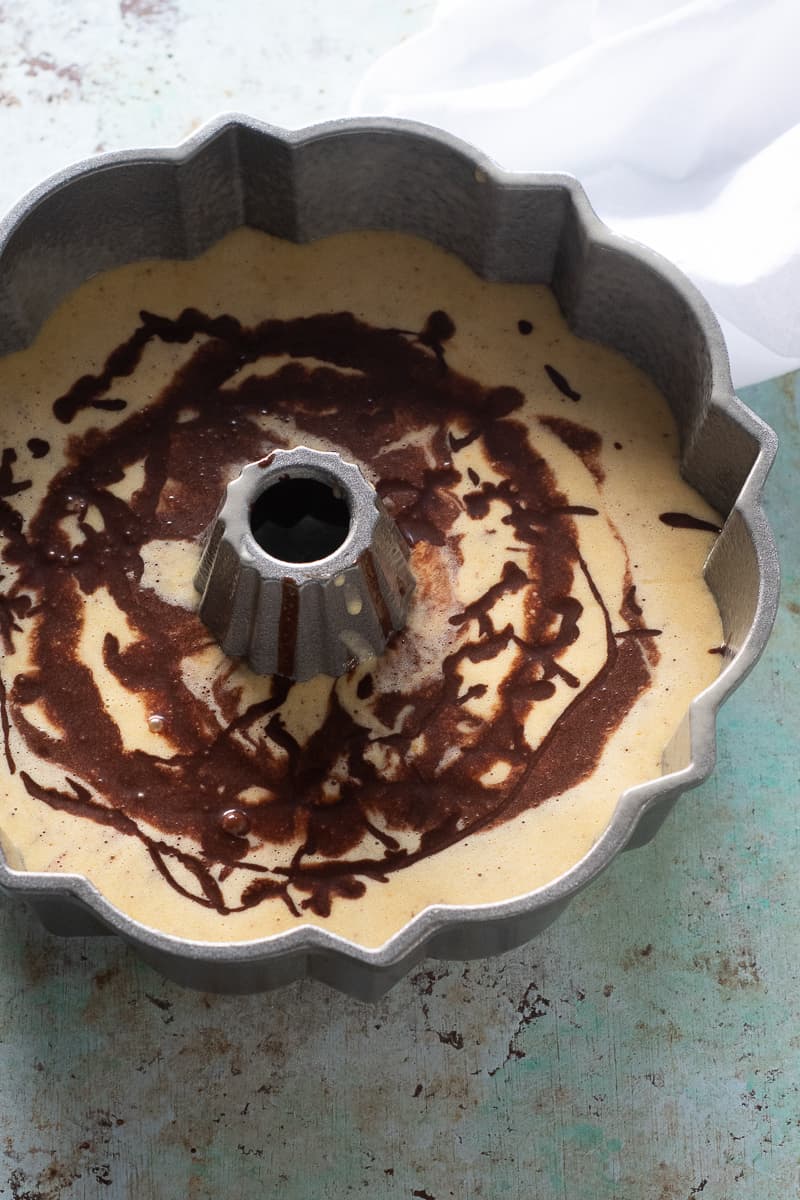 From the outside, it isn't much to look at, but when you slice into it, each slice is effortlessly gorgeous!
It keeps beautifully for the better part of a week. And it might even be better the day after you bake it, which gives you plenty of flexibility for making it ahead of time.
The flavors make this a suitable dessert for anything from a dinner party to a casual afternoon get-together. It's pretty much an anytime cake.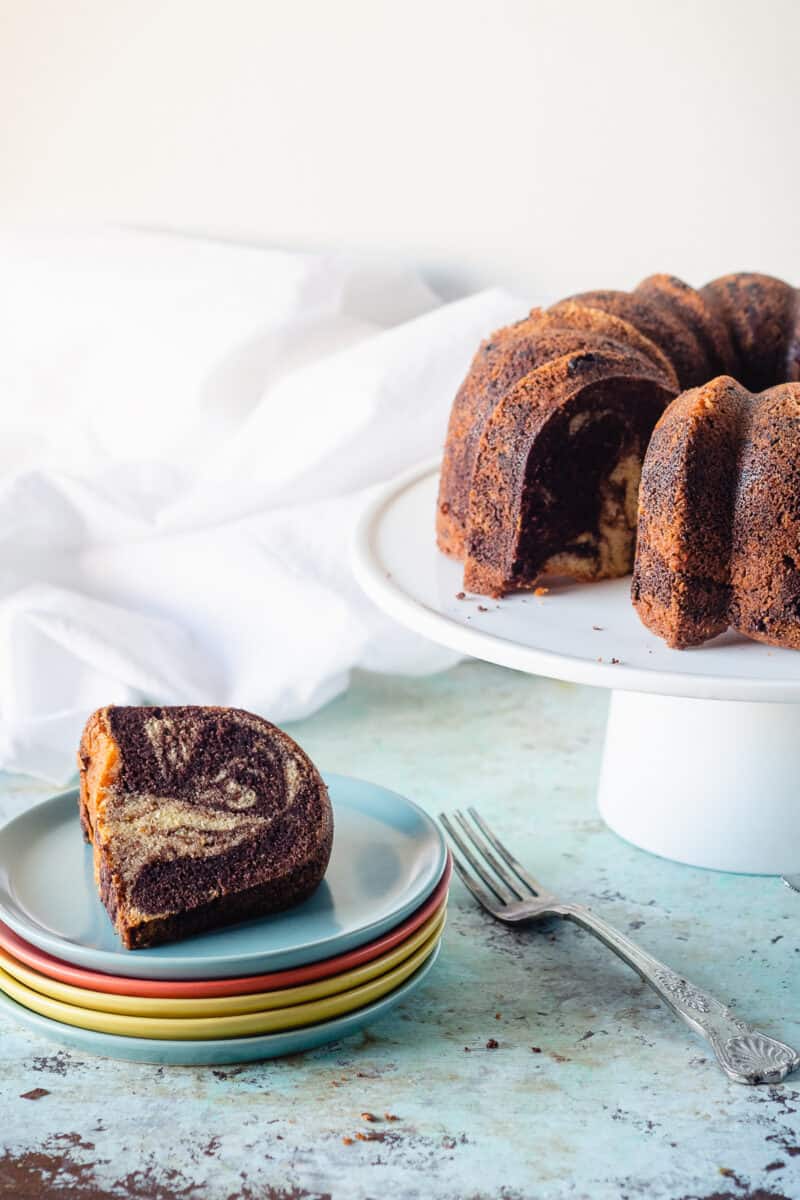 The cake isn't too sweet, and the orange notes make it, for me, an especially good one to have for breakfast.
Which means there should be no problem dispatching the leftovers.
If there are any.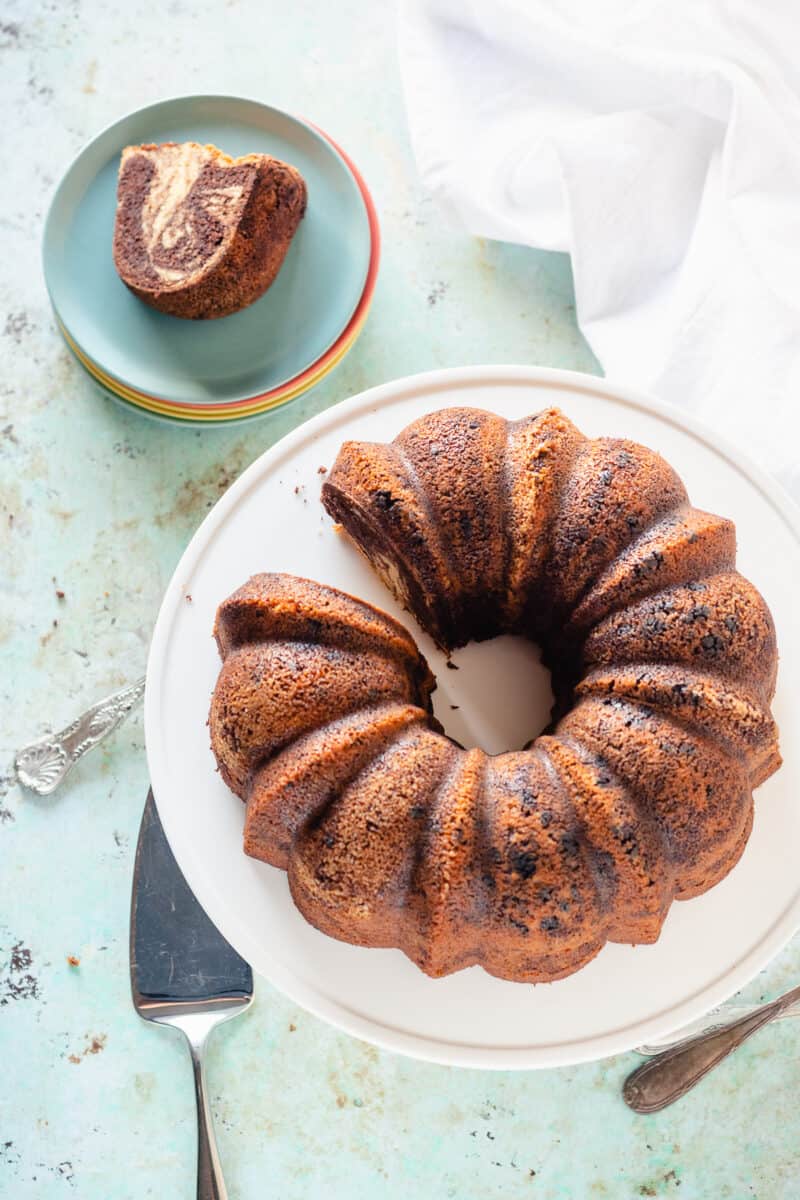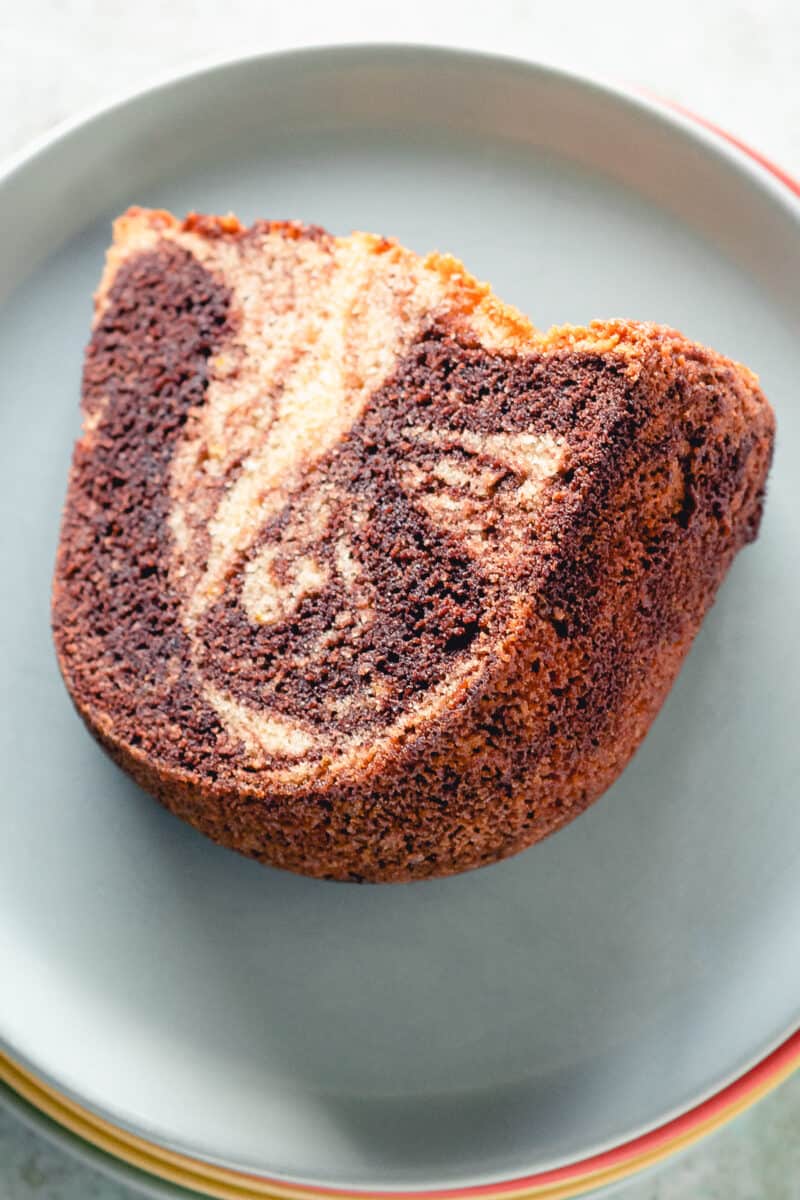 Yield: 12-16 servings
Chocolate Orange Olive Oil Cake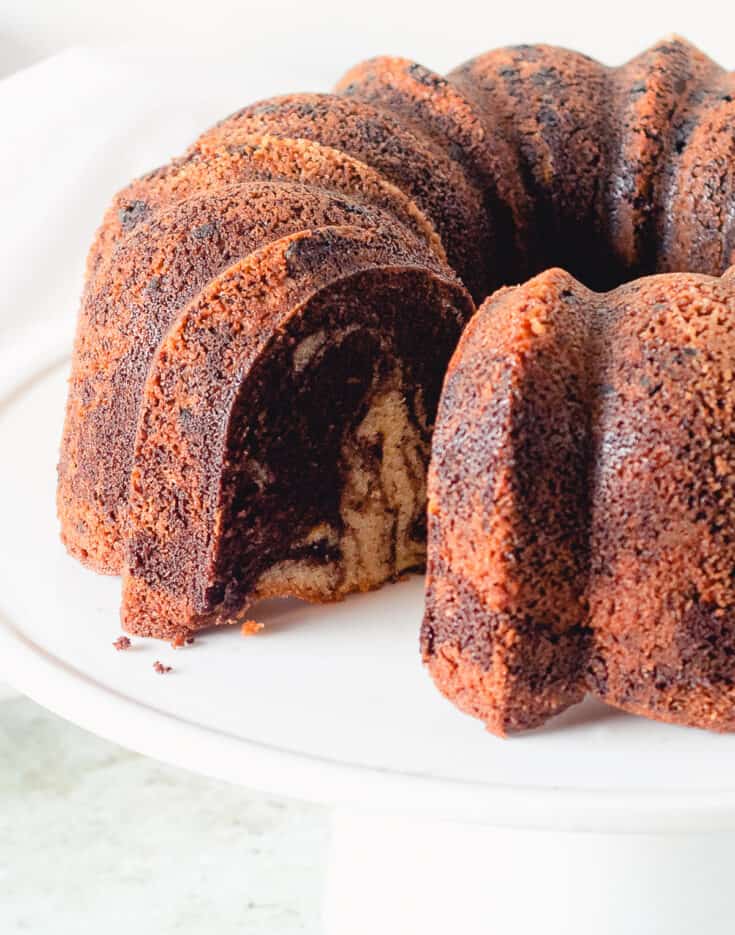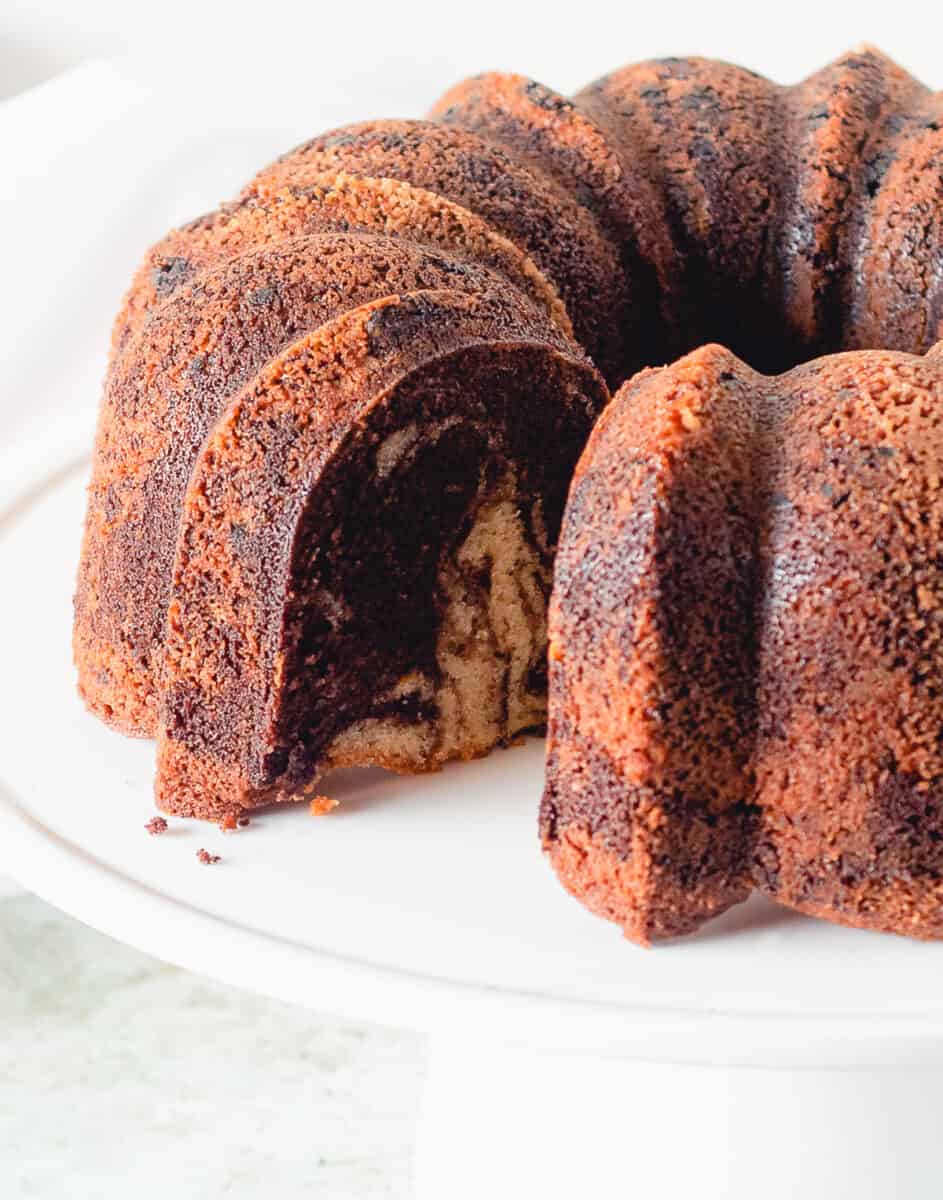 This marbled chocolate orange olive oil Bundt cake has bright citrus flavor from the zest of two oranges.
There's some almond meal for bit of nutty richness, and espresso powder deepens the chocolate flavor. You can use either natural or Dutch process cocoa powder here. It's worth it to splurge on the cocoa powder if you have the budget—it makes a difference.
Use an olive oil that's on the milder side for this.
If you don't have Bundt pan you can bake this in two standard loaf pans.
Cook Time
1 hour
10 minutes
Total Time
1 hour
25 minutes
Ingredients
1/2 cup (50 g) cocoa powder (either natural or Dutch process)
1/2 cup (100 g) sugar
1 tablespoon instant espresso powder
1/3 cup water
2 cups (250 g) all-purpose flour
1 cup (95 g) almond meal or almond flour
2 teaspoons baking powder
1/2 teaspoon kosher salt
2 cups sugar
zest of 2 oranges
1 cup olive oil
2 teaspoons vanilla extract
5 large eggs
1 cup whole milk
Instructions
Preheat oven to 350°F. Butter and flour a 12-cup Bundt pan or spray with nonstick baking spray such as Baker's Joy.
Add the 1/2 cup sugar, cocoa powder, espresso powder and water to a medium mixing bowl and stir to combine.
In a large mixing bowl, add the flour, almond meal, baking powder, and salt and whisk to combine.
Add the 2 cups of sugar to a mixing bowl and zest the oranges into the sugar. Stir to coax more orange oil out of the zest.
Add the sugar and orange zest to the bowl of a stand mixer fitted with the whisk attachment. Add the olive oil and vanilla extract and beat on medium-high speed until well mixed, about 1 minute.
Add the eggs, one at a time, to the bowl of the stand mixer, beating after each addition to incorporate. Mix on medium-high speed until pale and frothy, about 4-5 minutes.
Add the flour mixture to the bowl of the stand mixer and beat on low speed just until the flour is incorporated, about 30 seconds. Add the milk and stir in by hand until the batter is loose and pourable.
Separate out three cups of batter into mixing bowl and stir in the chocolate mixture until the batter looks deep chocolate brown.
Add a third of the orange batter to the Bundt pan, then add a third of the chocolate batter over it, repeat with the rest of both batters. There's no need to do any marbling—the batters marble themselves in the pan.
Bake until a toothpick placed in the center of the cake comes out clean, about 1 hour and 10 minutes.
Let cool in the pan for 15 minutes before turning out onto a wire rack to cool completely before slicing
Notes
Keeps well, covered at room temperature, for about 5 days.
Nutrition Information:
Yield:
16
Serving Size:
1
Amount Per Serving:
Calories:

356
Total Fat:

19g
Saturated Fat:

3g
Trans Fat:

0g
Unsaturated Fat:

15g
Cholesterol:

60mg
Sodium:

157mg
Carbohydrates:

42g
Fiber:

2g
Sugar:

28g
Protein:

6g