FYI: If you buy something through a link in our posts we may get a small share of the sale.
It's been a rainy couple of days. We put off getting our Christmas tree because we didn't want to end up with a puddle of water on the hardwood floors.
I don't mind the milder weather, but I quickly tire of the gray skies.
Luckily, I had something of a pick-me-up stuck in a container on the counter.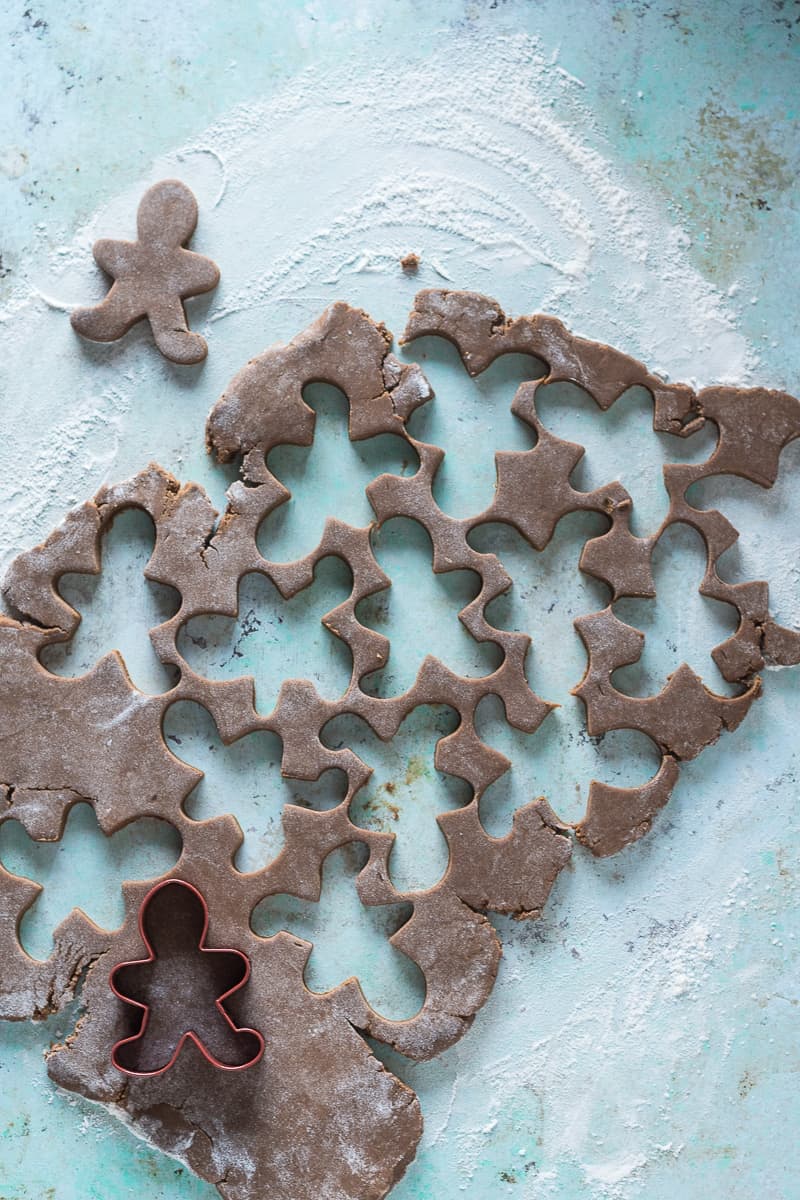 These gingerbread cookies are soft and cakey and molassesy and generously spiced.
They come from one of my favorite baking books, Elizabeth Prueitt's Tartine. And, unsurprisingly, they are some of the best gingerbread cookies I've ever made.
There are a few different categories of holiday spice cookies. Some crisp and dunkable, some chewy and flat, some mild, some extra spicy with gingery heat.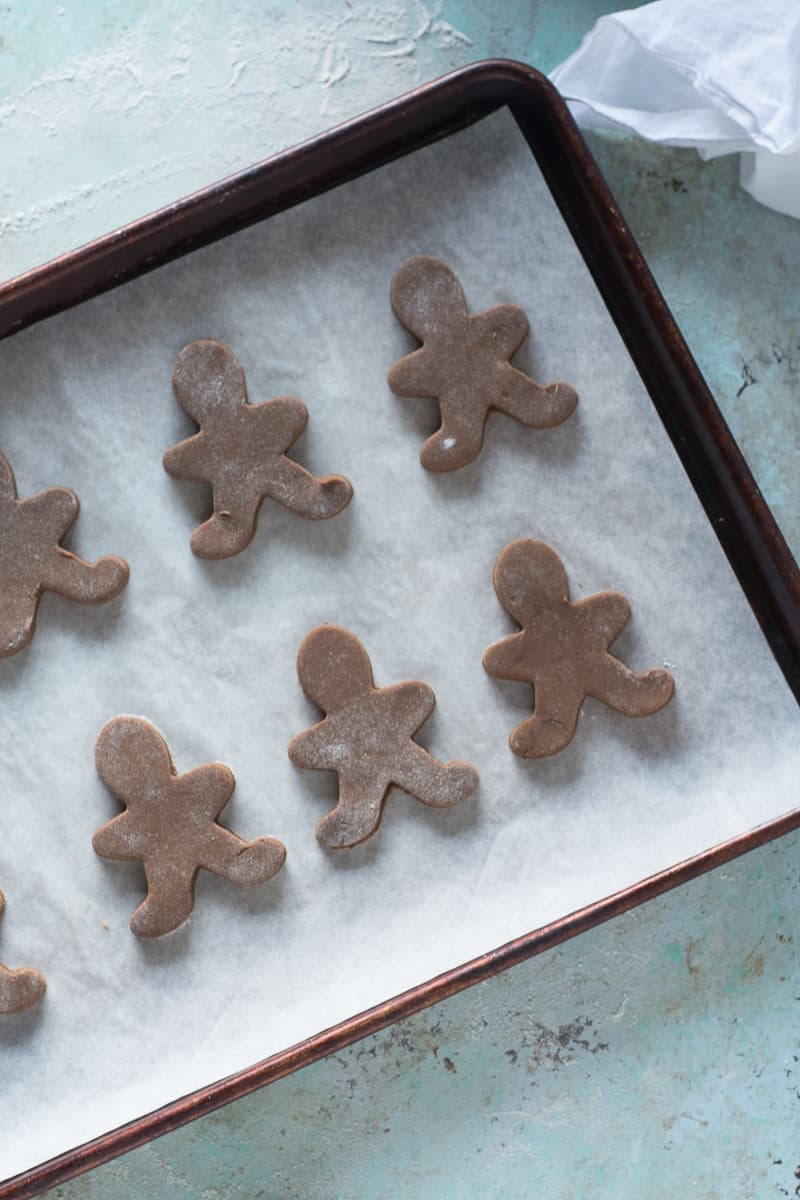 These cookies are thicker than most cut-out cookies, with a soft, cakey texture and plenty of ginger, cinnamon, and cloves. Prueitt adds black pepper for an extra kick, but I prefer these without it.
The dough gets made the night before. Right out the mixer, the dough is incredibly soft and sticky, but after it spends a night in the refrigerator, it firms up nicely and is a dream to work with.
It holds shapes well incredibly well and can handle being re-rolled several times without getting tough.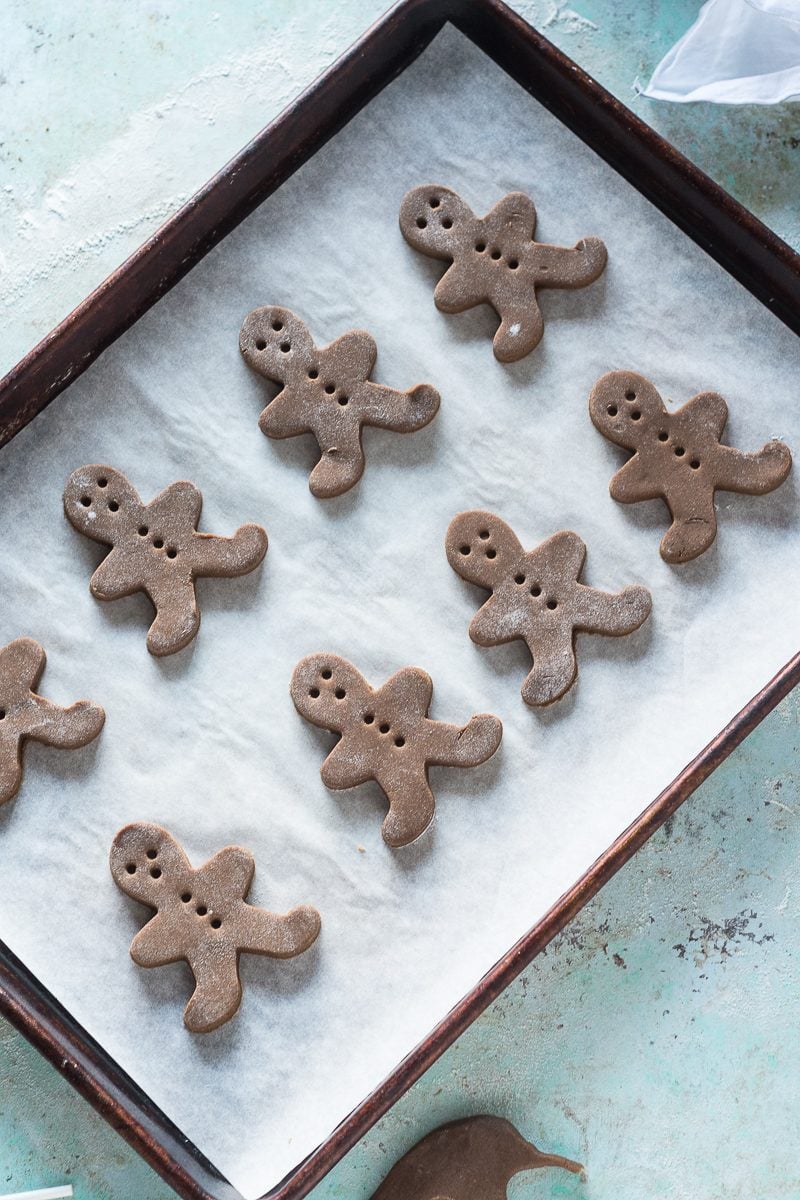 Prueitt calls for rolling these out with a decorative rolling pin or impressing shapes on them with springerle molds (this dough can definitely hold intricate patterns).
I don't have fancy molds like that, but I do have some cookie cutters, and I couldn't resist making these into gingerbread men people (Dan insists I refer to them with gender-neutral language).
The faces and buttons get drawn on with a lollipop stick after they're cut out but before they go into the oven. I opted to go pretty traditional with the decorating, but if you're making these with kids or feeling particularly creative, you could run wild with the designs.
After they come out of the oven, they get brushed with a simple powdered sugar and water glaze that settles into the impressions in the cookie to bring out the design. Which is a pretty nifty trick and just about the fastest way I've ever iced cut-out cookies.
The glaze also holds in the moisture to help keep these cookies soft and adds some sweetness to balance out the spiciness of the dough. These are well balanced and, for me, just about the perfect soft gingerbread cookie. I would be reaching for another one right now if there were any left
Looking for more holiday cookie recipes? Try these citrus and spice orange cardamom snowflake cookies, striking and delicate white chocolate raspberry cookies, truffle-like salted chocolate rye cookies, coffee-kissed butterscotch-glazed espresso shortbread bars, sticky and nutty honey walnut bars, and tender, powdered sugar covered lime meltaways.