I may earn from purchases through links in this post.
This no-knead brioche looks rather simple and unassuming. But, oh, this stuff makes me go weak in the knees. It is, easily, one of my favorite treats.
I hear from lots of people who are intimidated by baking anything with yeast. And brioche has a reputation for being more challenging than most breads.
But this recipe, much like Jim Lahey's wildly popular no-knead bread, dispels the myth that baking excellent bread is necessarily complicated or difficult. This no-knead brioche is rich, melt-in-your-mouth buttery and pretty much foolproof.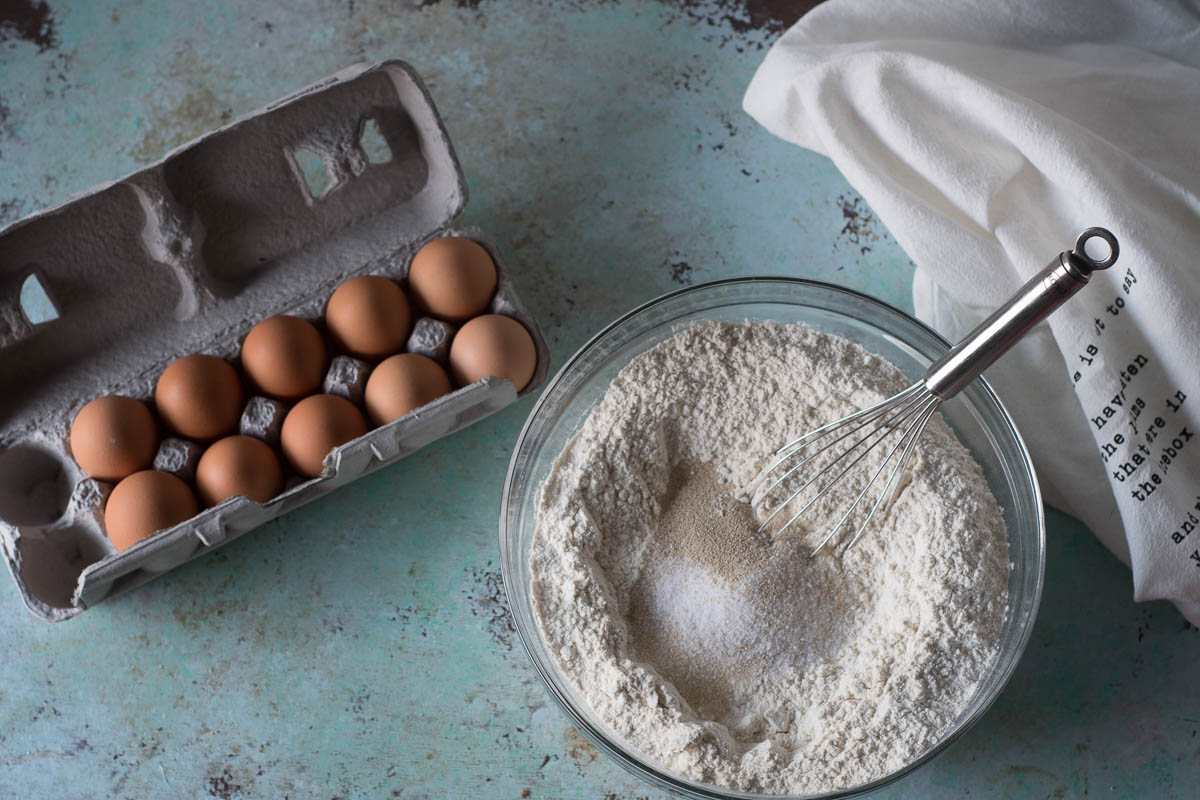 Before I learned about this method, if you had asked me about making brioche without a powerful stand mixer, I would have laughed.
Traditional methods require beating what seems like an impossible amount of softened butter into a ball of dough. The first time I attempted brioche, I gave up before the butter was beaten into the dough utterly convinced that the butter coating the ball of dough would never possibly be absorbed.
My mistake was not mixing it long enough, even though I felt like I had mixed it for ages. Beating that much butter in takes a long time, even with a trusty KitchenAid.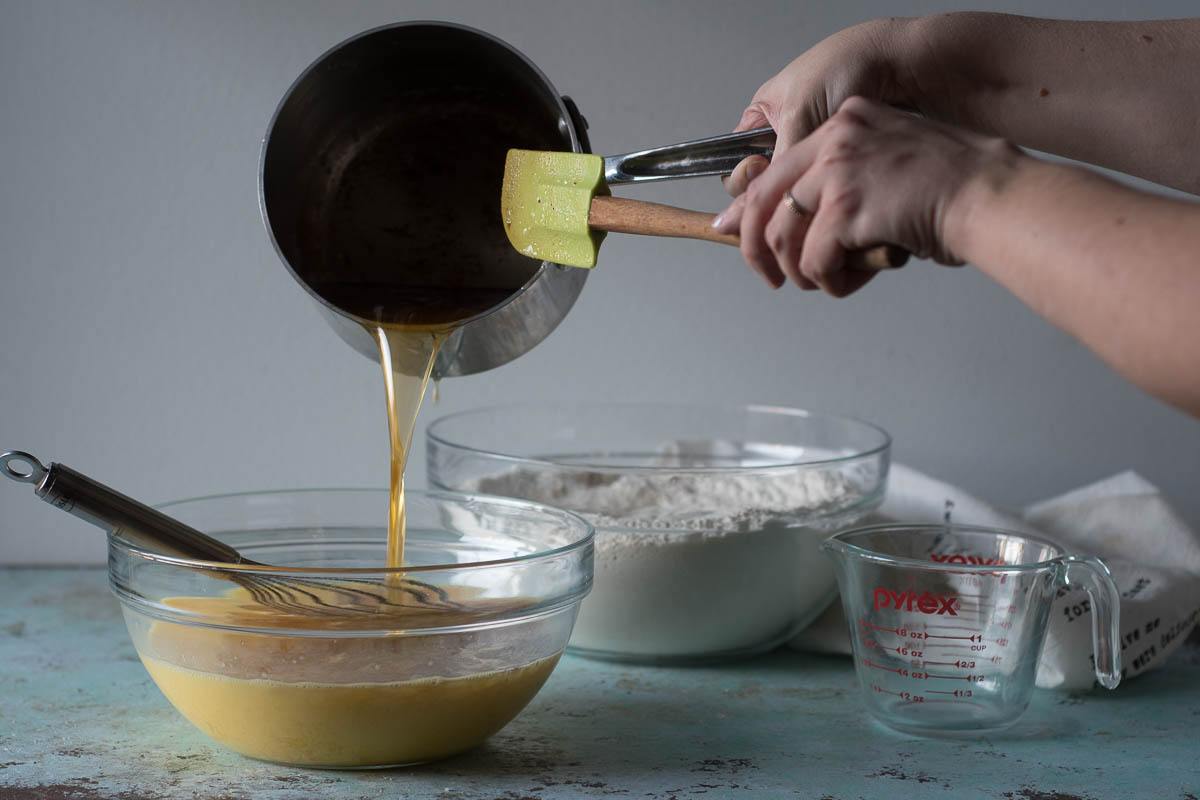 But this no-knead brioche eliminates the need for a mixer and instead lets time do the work.
It comes from Aki Kamozawa and Alex Talbot's first book, Ideas in Food, and simplifies the process down to a few steps. Mix the dry ingredients, mix the wet ingredients, stir, cover, let sit for a few hours, fold the dough over itself a couple of times, let it sit overnight, fold again, and bake.
The long rest allows the butter and eggs to be fully absorbed into the dough without any kneading or serious mixing.
Aki and Alex call for melted butter, but I think it's worth it to take the extra step of browning the butter for this. (And if you want to gild the lily add a split vanilla bean into the butter while it's browning. Optional, but, oh man, sooo good.)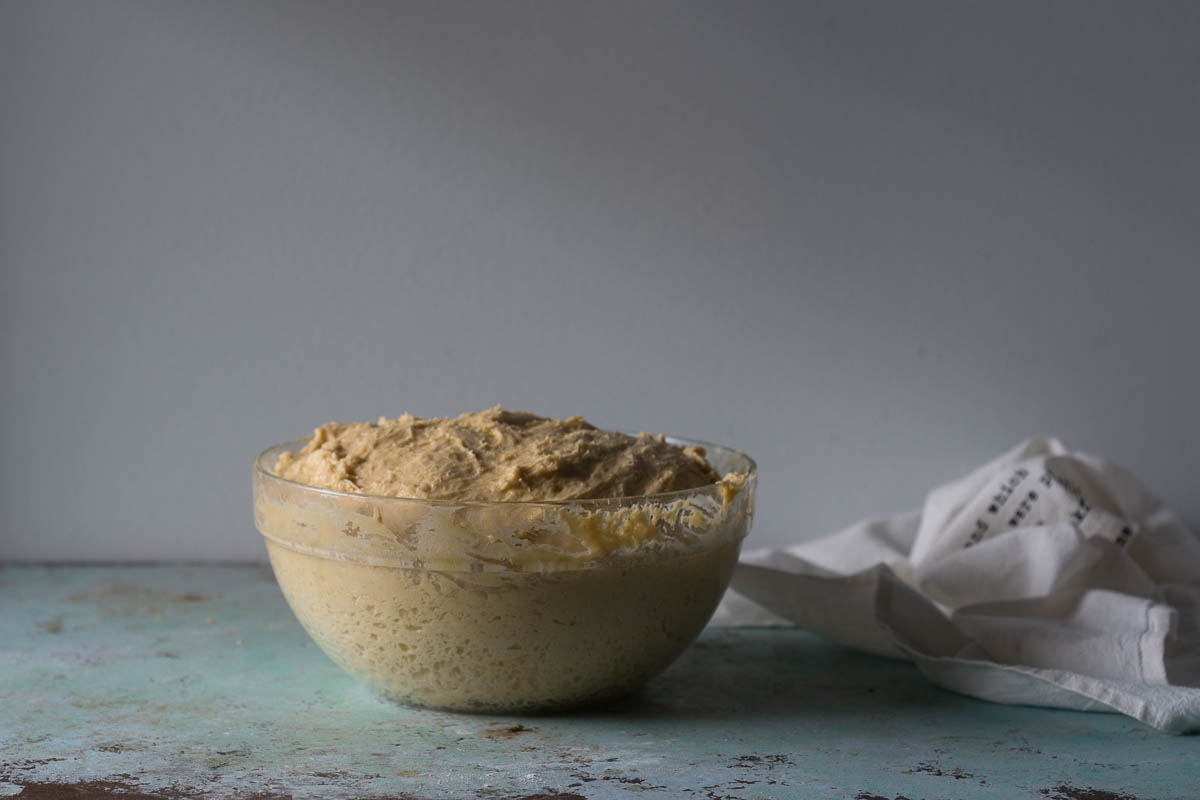 The timing here is flexible. It can be done all in the space of 12 hours but can easily rise for 24 hours.
I usually let it go for 24 which both allows the flavor to develop more and tends to work better with my schedule. But you could also throw it together in the evening and bake it the next morning if that works better for you.
(Flexibility is a nice feature of this focaccia as well.)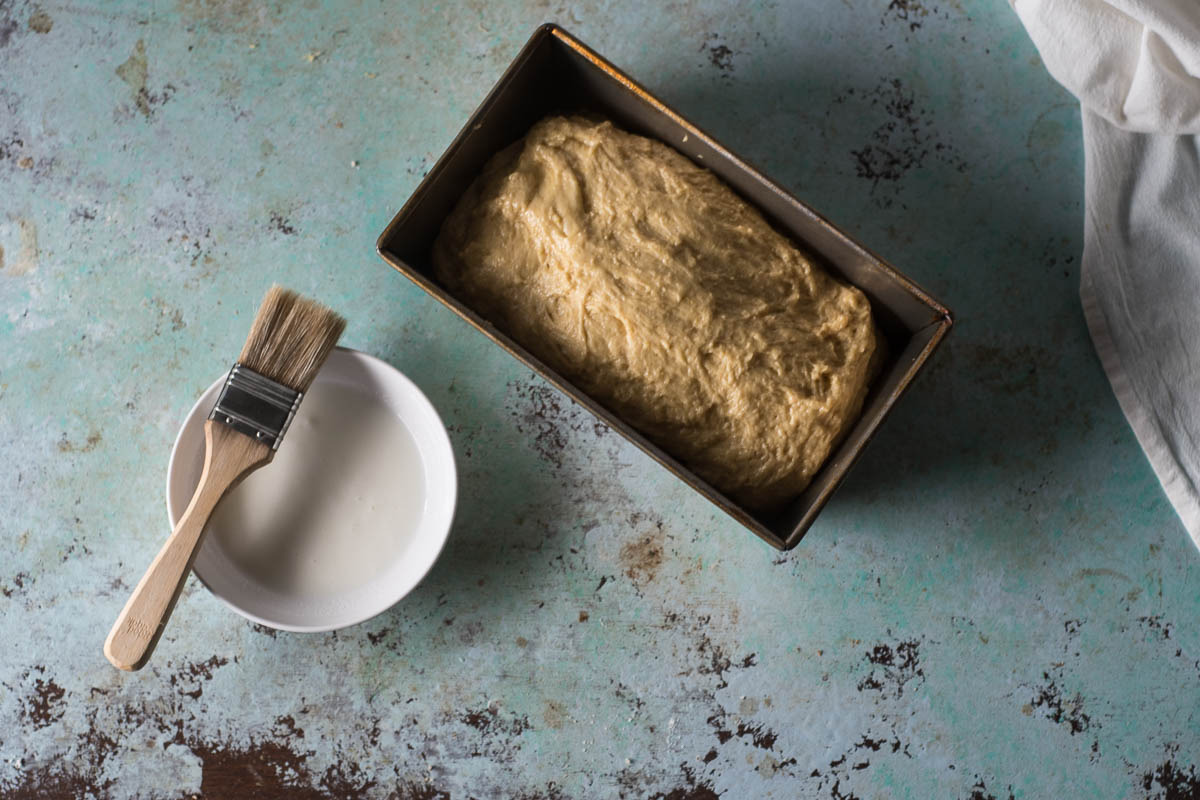 This is a big recipe. It makes two loaves, and it pushes the capacity of my largest mixing bowl. You can easily cut the recipe in half if you only want one loaf.
But it's worth knowing that the dough can be frozen and later used to make not just brioche but also cinnamon rolls or sticky buns or other enriched-dough based treats.
The plain loaves also freeze beautifully–when I have a sliced loaf in the freezer I know I can have the best French toast whenever I want it.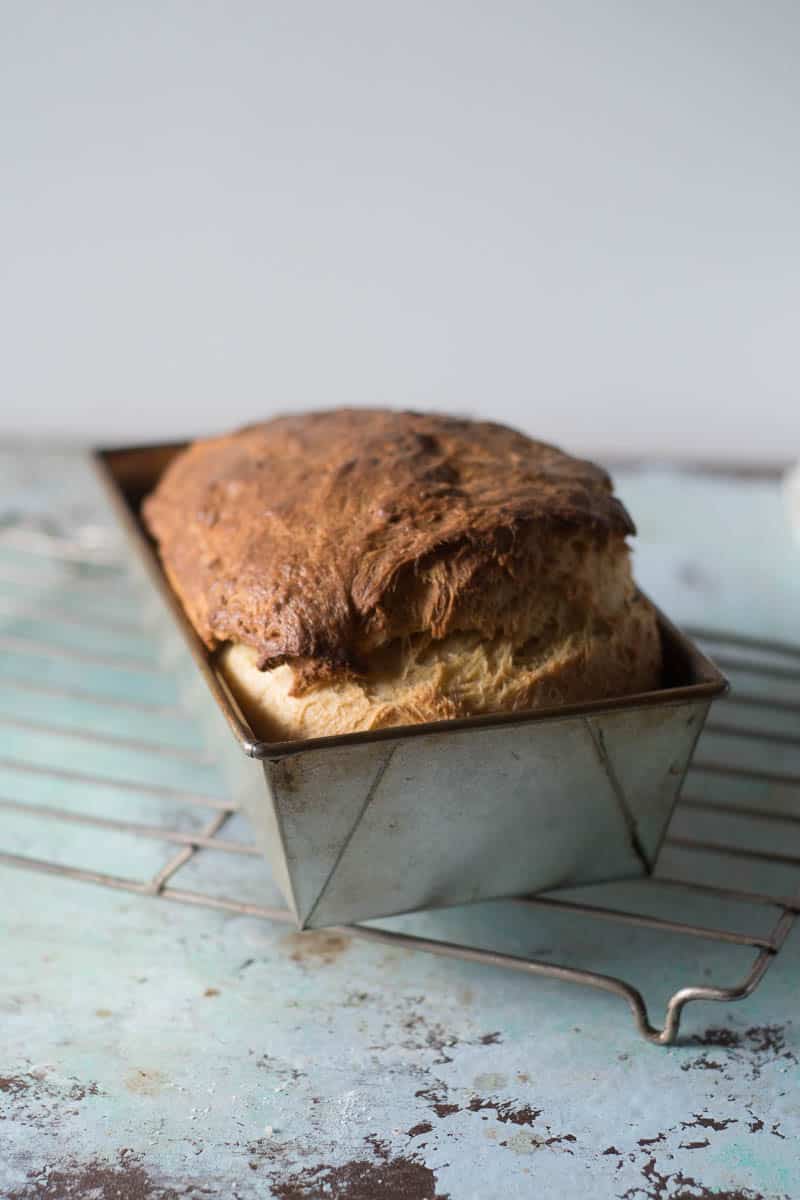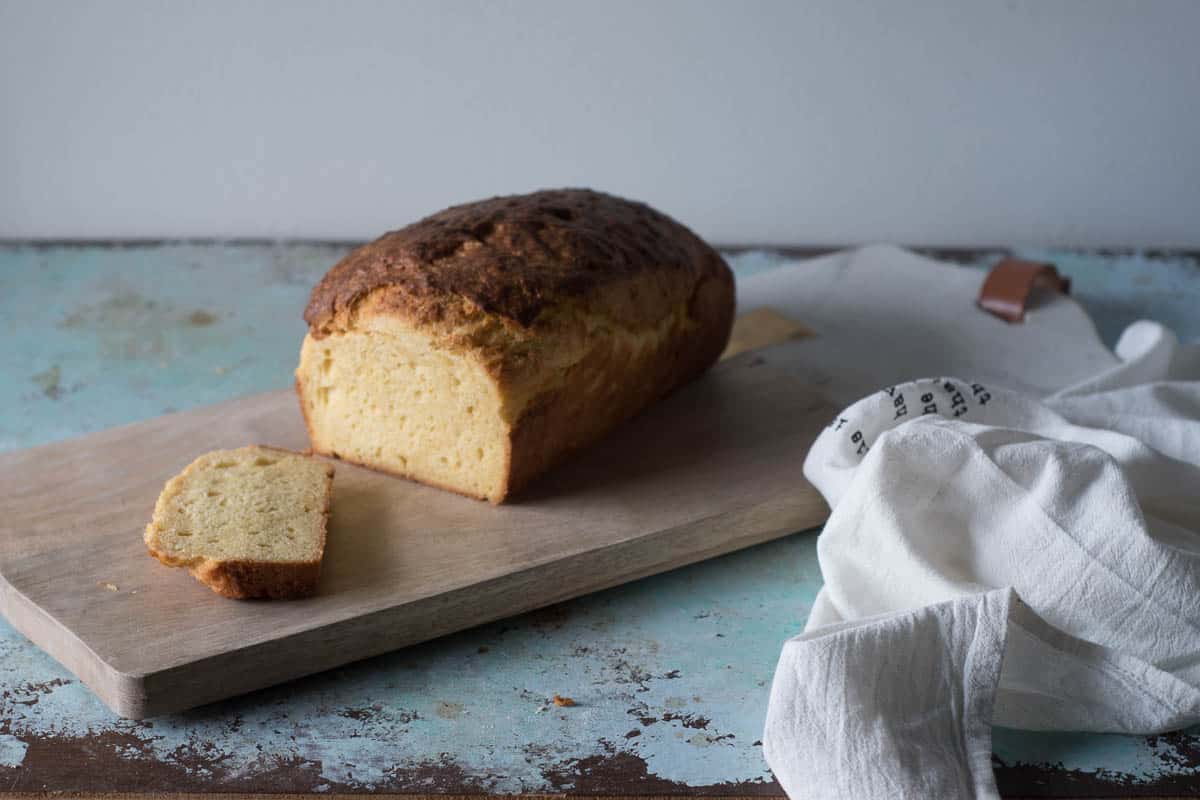 Yield: 2 loaves
No-Knead Brioche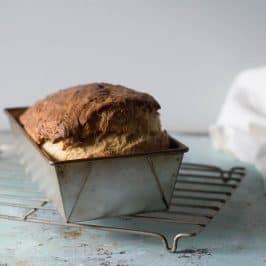 This is the easiest way to make melt-in-your-mouth buttery brioche. It's worth it to go to the trouble of browning the butter for this--it'll make the flavor that much better. I like to throw in a vanilla bean while the butter is browning, but that's a lily-gilding step that's totally optional. It's also worth splurging on a nice high-fat European butter like Plugra or Kerrygold for this, though it will still work and be delicious with any unsalted butter. Look for instant yeast and not active dry. I'm partial to SAF red label instant yeast. This recipe will work with bread flour or all-purpose flour. It's a big recipe that pushes the capacity of my biggest mixing bowl. You can easily cut it in half if you only want one loaf. But keep in mind that the dough and the baked loaves freeze well, so you'll thank yourself later if you make the whole batch.
Total Time
1 day
1 hour
10 minutes
Ingredients
975 grams (6 1/2 cups) all-purpose flour or bread flour
100 grams (1/2 cup) granulated sugar
2 teaspoons kosher salt
1/2 teaspoon instant yeast
8 large eggs
225 grams (1 cup) water
130 grams (1/2 cup) whole milk
452 grams (1 pound) unsalted butter, browned and slightly cooled
additional whole milk or heavy cream for brushing the loaves
Instructions
In your largest mixing bowl, whisk together the flour, sugar, salt and yeast.
In separate large bowl, add the eggs and whisk until lightly scrambled, then add the water and milk and mix again. Then pour in the butter and whisk until combined.
Add the wet ingredients to the dry ingredients and mix with a silicone spatula until the mixture is thoroughly moistened. (Dry flour likes to hide on the bottom, so give that bottom an extra pass just to be sure you've got it all mixed in.)
Cover with plastic wrap and leave at room temperature for 2-4 hours. (The timing is flexible--do what works with your schedule.) After a couple of hours, do your best to fold the dough over itself a couple of times. Then cover again with plastic wrap and let rest for 12 to 24 hours.
The dough will have doubled in size. Gently fold it over on itself a few more times.
Preheat the oven to 375°F. Grease two standard loaf pans with nonstick spray.
Divide the dough in half and place half the dough in each loaf pan (alternately, freeze the remaining dough for later use). Brush the top of the loaves with milk or cream and bake for 1 hour. The tops will be deeply browned.
Let cool in the pan for 10 minutes, then transfer to a wire rack and let cook completely.
Recommended Products
As an Amazon Associate and member of other affiliate programs, I earn from qualifying purchases.
Nutrition Information:
Yield:
24
Serving Size:
1
Amount Per Serving:
Calories:

219
Total Fat:

18g
Saturated Fat:

11g
Trans Fat:

0g
Unsaturated Fat:

6g
Cholesterol:

105mg
Sodium:

210mg
Carbohydrates:

11g
Fiber:

0g
Sugar:

5g
Protein:

4g