I may earn from purchases through links in this post.
Eggnog is a divisive beverage. It inspires strong feelings.
There are some who look forward to the time of year when it's socially acceptable to down a glass of frothy nutmeg-topped egg and cream, and others who consider it a gloppy scourge of the holiday season.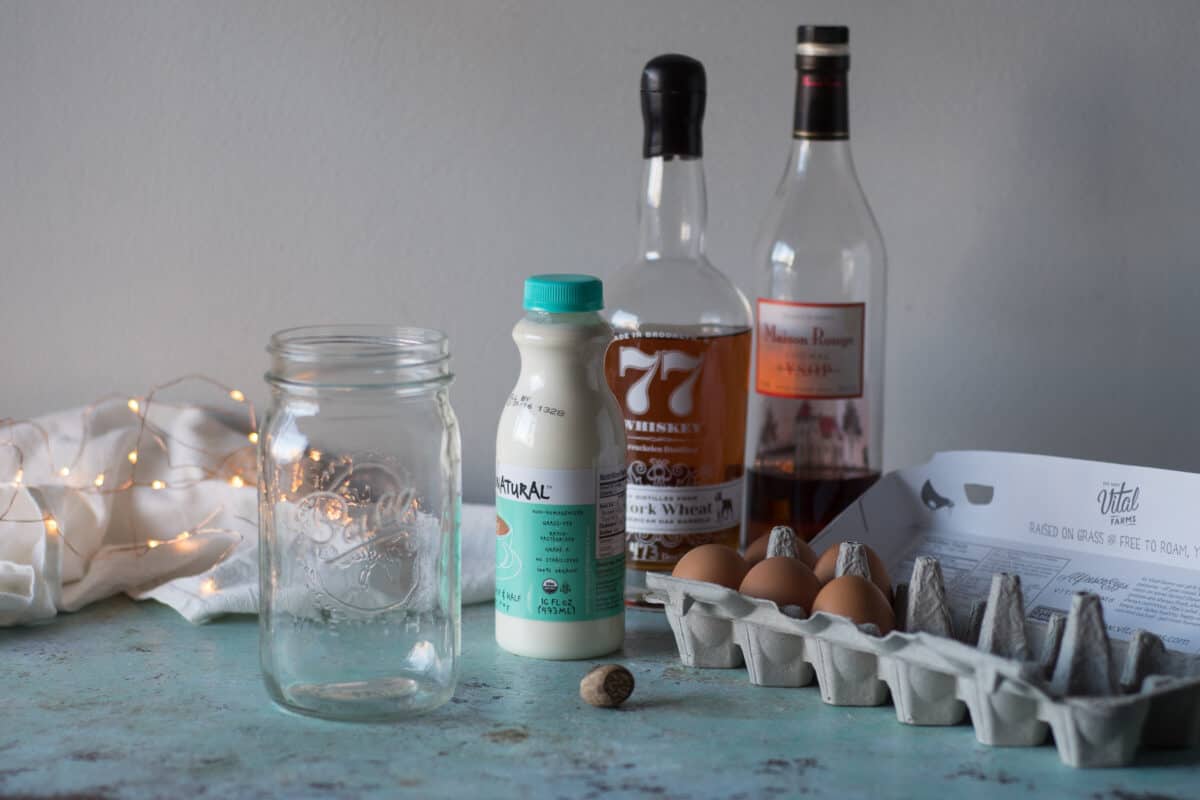 I have always fallen firmly into the former camp. It has been to me an elixir, a tonic for the stresses of shopping and coordinating schedules and traveling and facing so much dark and cold.
As a child, I looked forward to when the bottles of the stuff appeared at Quality Dairy, a mid-Michigan staple that is a no-frills dairy, convenience store, gas station kind of place.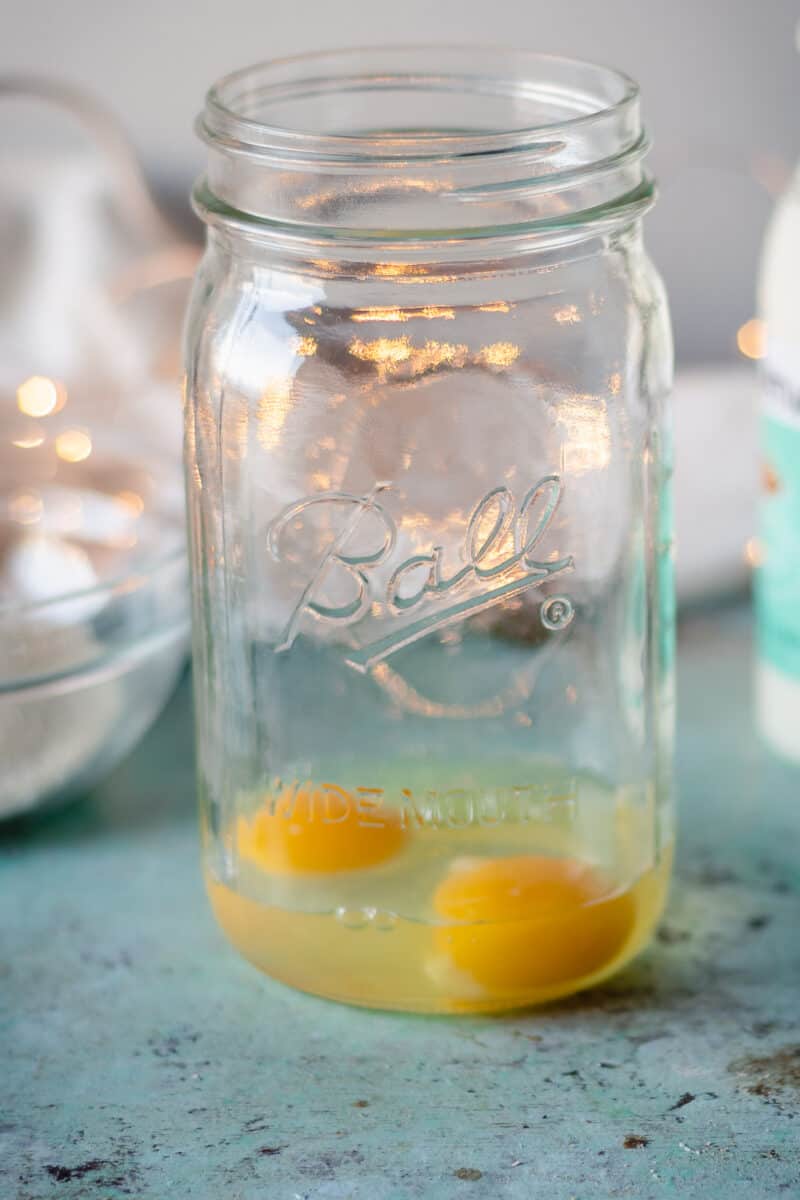 I would drink it by the mugful. My parents would bribe me with it when I was an adolescent in a bad mood. It was hard for me to stay grumpy when I had some in front of me. Even now, I have a taste for that particular brand of the commercial stuff.
But let's admit that homemade eggnog is an entirely different creature than the thing you find at the grocery store. It's so much lighter and pleasantly frothy without the syrupy sweetness.
And there's nothing like freshly grated nutmeg.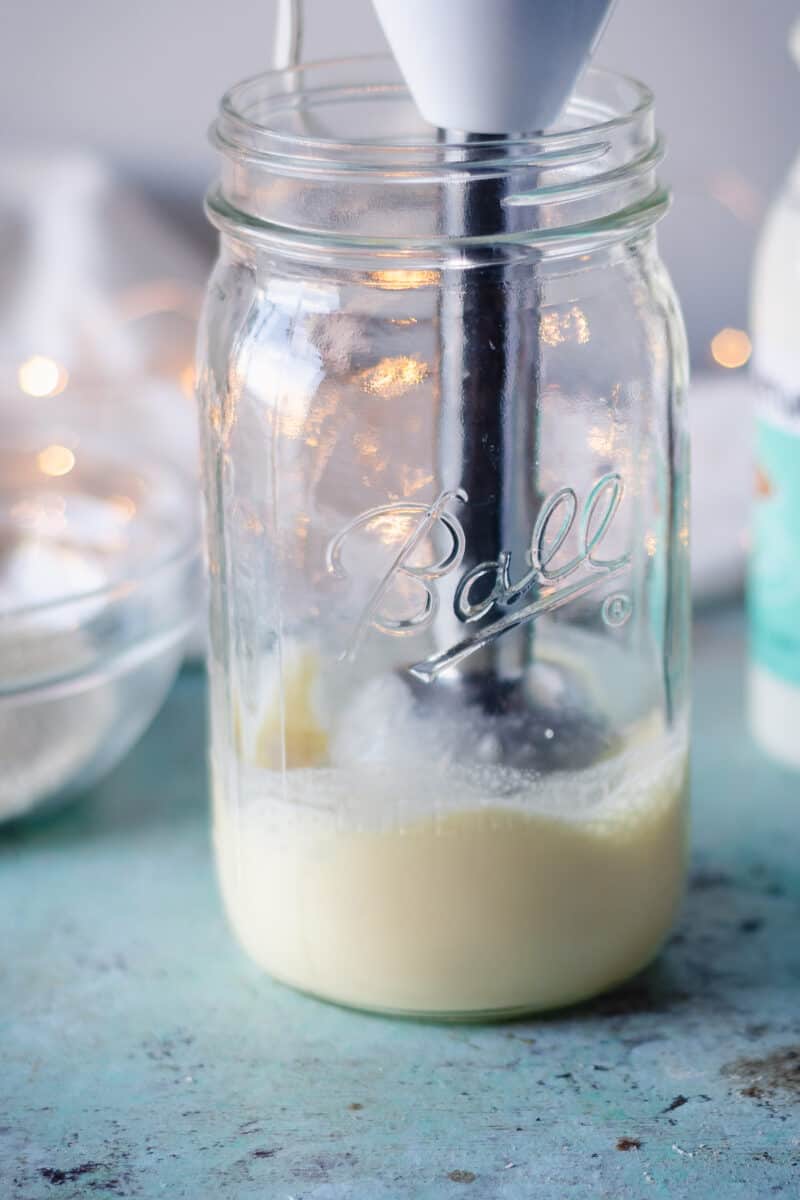 Most of the recipes for homemade eggnog are huge, using a dozen eggs or more and loads of heavy cream, which makes sense when you're serving it at a party or a large holiday gathering.
But if you want just a little bit of eggnog, it can be tricky to find one that's just a few servings, the kind of thing that's appropriate when it's just you and your husband and your sister decorating the tree.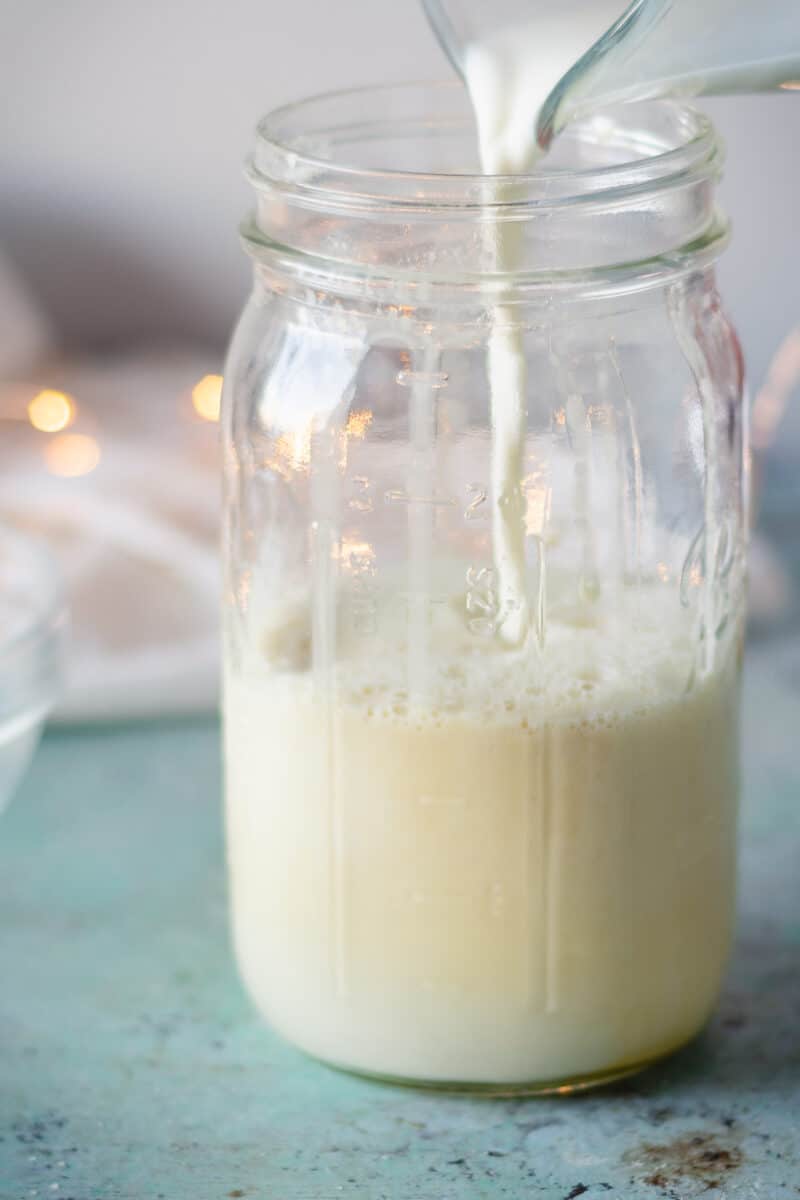 That's where Jeffrey Morgenthaler comes to the rescue. He's pretty much a cocktail genius, and his book is a must for anyone interested in cocktail technique.
His version only uses two eggs and moderate amounts of high-fat dairy, and it's minimally fussy. It doesn't require separating eggs or dirtying multiple containers.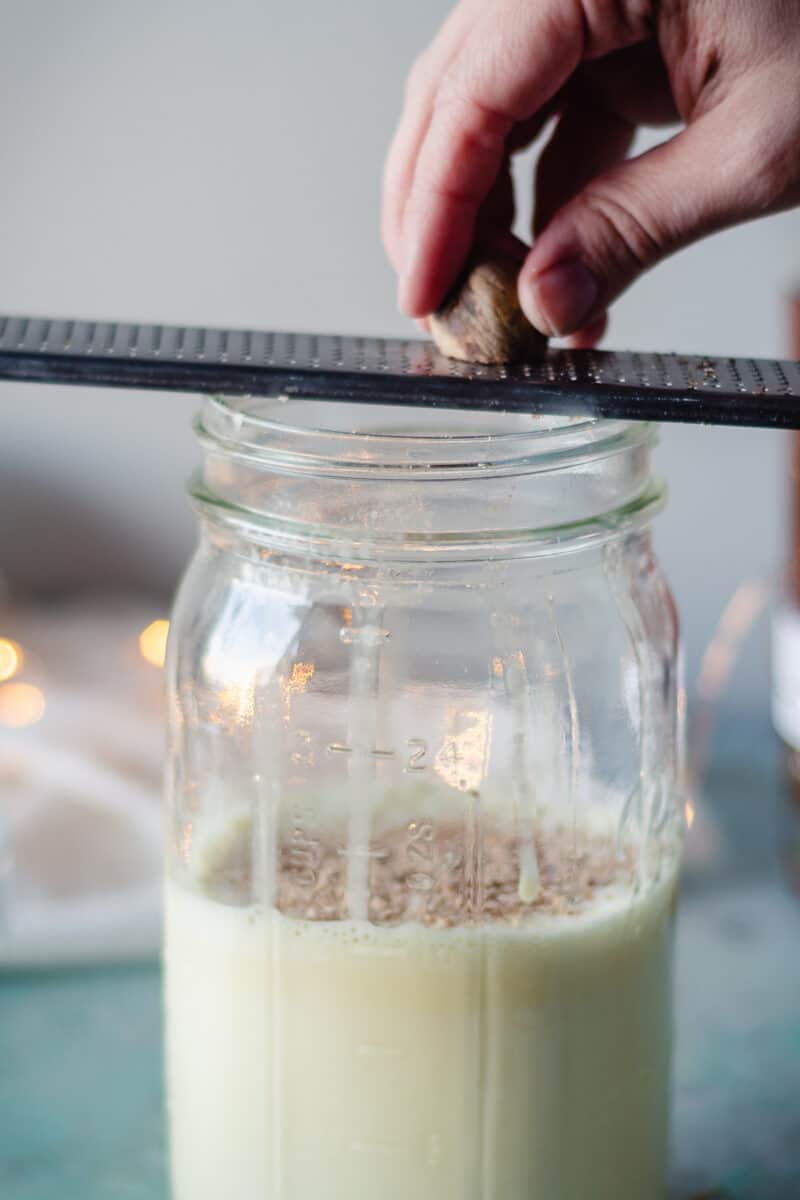 I've adapted it slightly to make it even easier using a stick blender where I can make it right in the jar I serve it in, and half and half instead of the combination of milk and heavy cream.
Morgenthaler makes this with brandy and spiced rum (in his book he also has a version with tequila and sherry), but I make it with brandy and bourbon because I like it that way.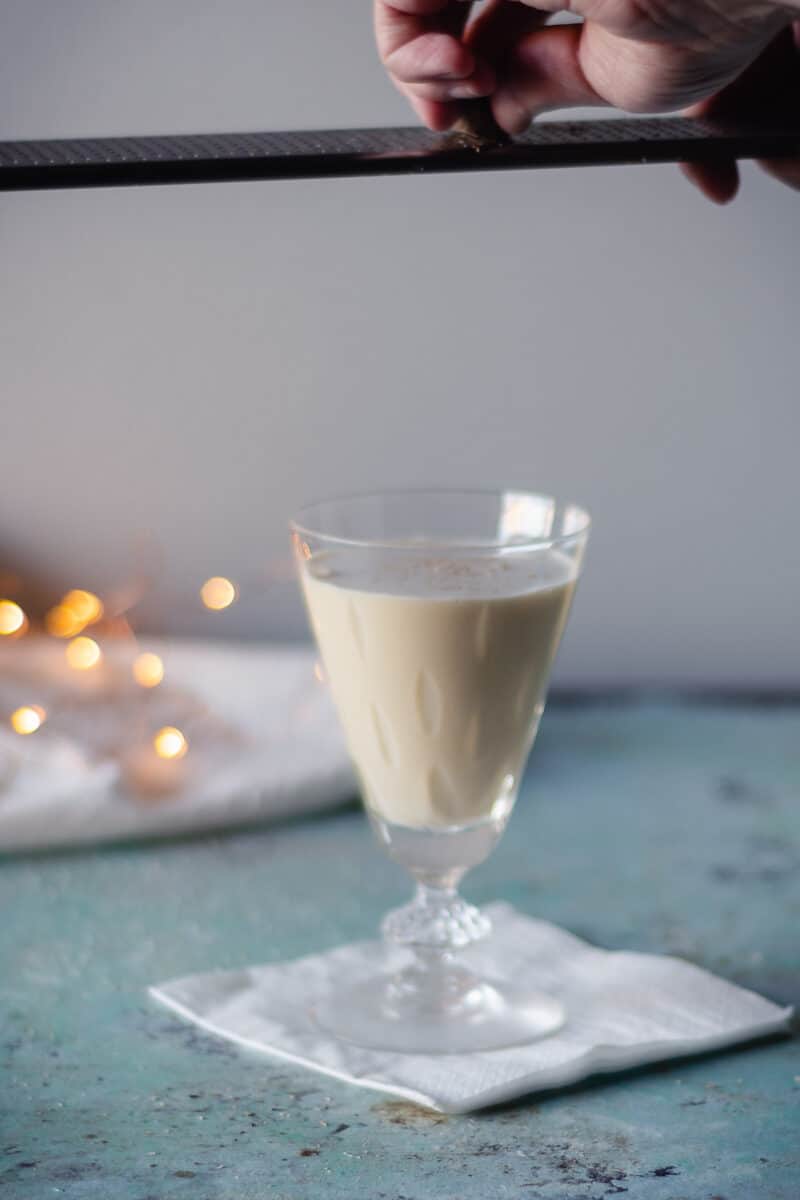 The booze options are very flexible here. You could even omit it entirely, I suppose, and add a tiny splash of vanilla extract if you're serving it to children or teetotalers.
It just takes a few minutes to make. And for those of us in the pro-eggnog camp, it's a heavenly little drink of holiday cheer.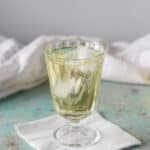 Clarified English Milk Punch, clear and cold
Looking for other holiday drinks? This clarified milk punch is crystal clear and silky smooth.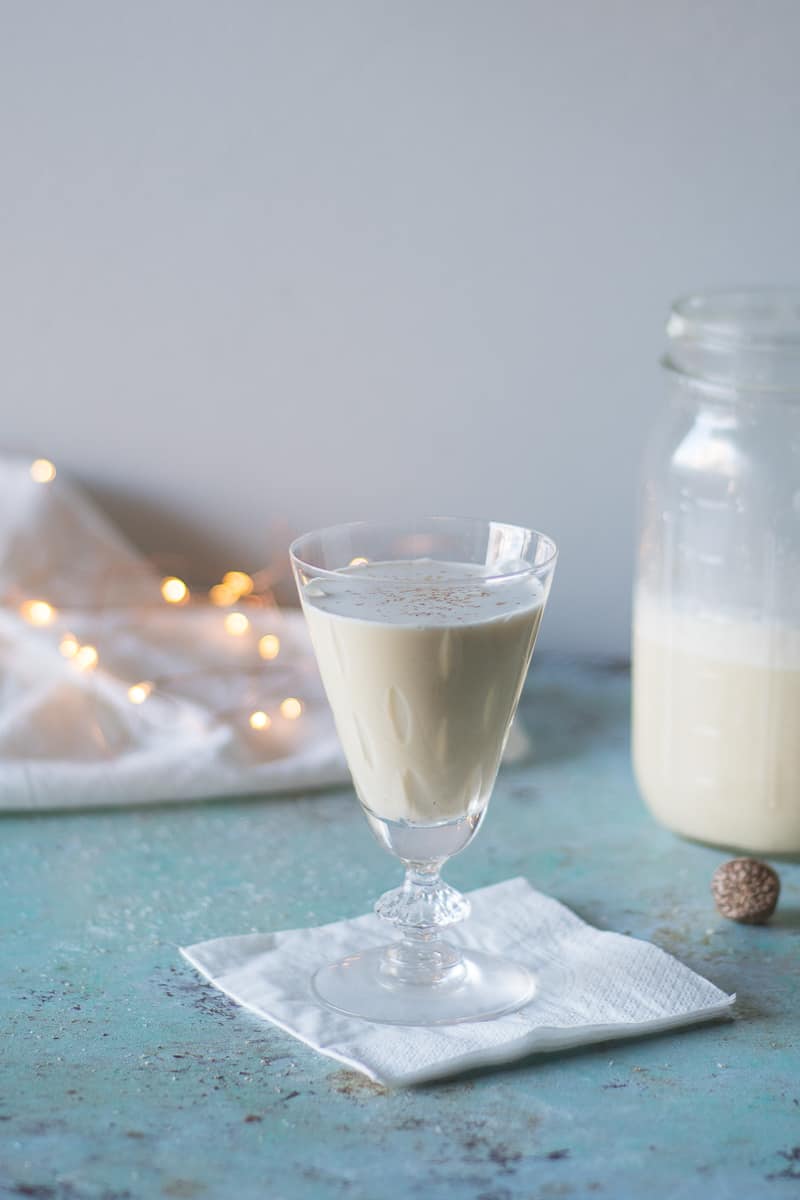 Yield: 4 moderate servings
Small Batch Eggnog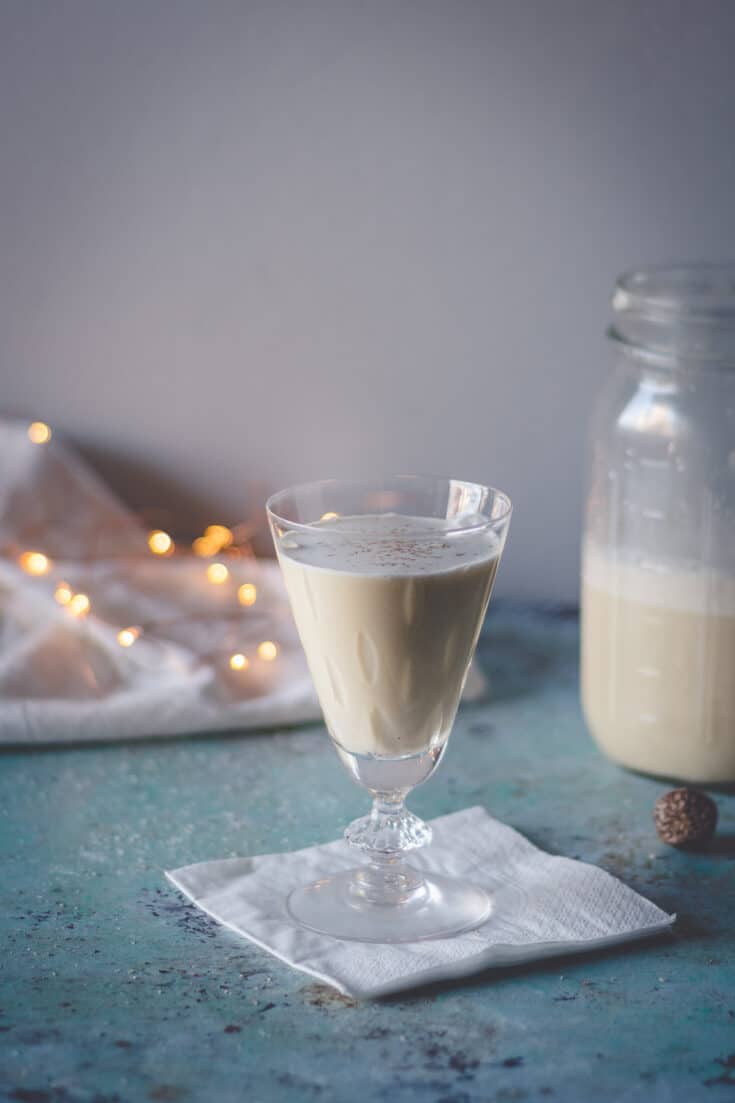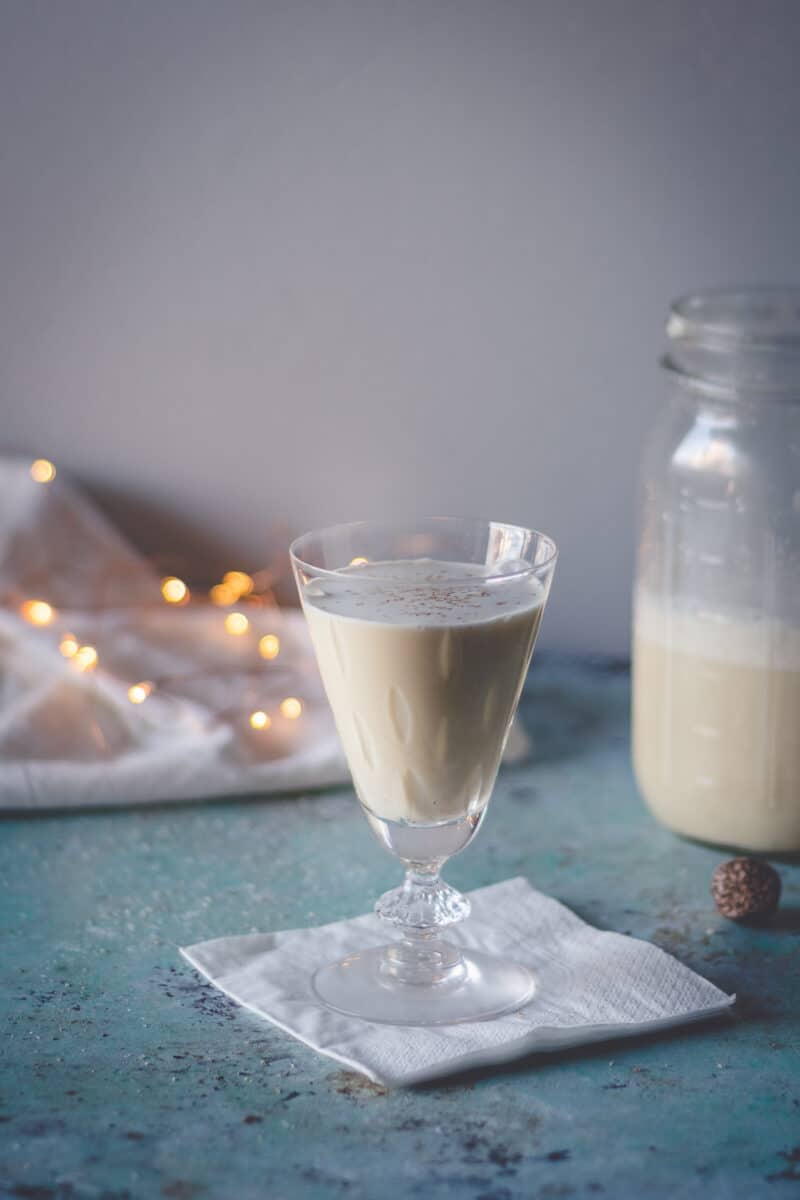 This eggnog recipe is perfect for when you want just a few servings. Morgenthaler says it serves two, but I'd say it easily serves four. It can easily be scaled up if you want to make it for a slightly larger crowd. I like to make this using a stick blender so I can blend it in the same jar I store it in for easier cleanup, but you can use a regular blender here too. I use brandy and bourbon here, but you could use any combination of brandy, bourbon or rum. This recipe uses raw eggs, which means there's a small risk of salmonella. I'm comfortable with that risk, but I wouldn't serve even a booze-free version to pregnant women or people with compromised immune systems, just to be safe. Do use freshly grated nutmeg here. It makes such a difference.
Ingredients
2 eggs
1/3 cup (75 grams) sugar
1 1/4 cups half and half
1/2 teaspoon freshly grated nutmeg, plus more for topping
2 ounces brandy
2 ounces bourbon
Instructions
In a quart-sized mason jar, add the eggs and blend with an immersion blender for one minute. Add the sugar and blend for another minute. Add the half and half, nutmeg, brandy, and bourbon and blend until combined. Chill thoroughly to allow flavors to meld. Top each glass with freshly grated nutmeg before serving.
Recommended Products
As an Amazon Associate and member of other affiliate programs, I earn from qualifying purchases.
Nutrition Information:
Yield:
4
Serving Size:
1
Amount Per Serving:
Calories:

258
Total Fat:

10g
Saturated Fat:

6g
Trans Fat:

0g
Unsaturated Fat:

4g
Cholesterol:

119mg
Sodium:

82mg
Carbohydrates:

20g
Fiber:

0g
Sugar:

20g
Protein:

6g
(Originally published December 19, 2014. Revised December 19, 2016.)