I may earn from purchases through links in this post.
This rhubarb curd is what I turn to when I want a rhubarb dessert without those pesky fibrous bits.
This one is perfectly smooth and just lovely.
It's lush and rich and creamy with a little bit of sugar and a generous amount of egg yolks and butter to round out rhubarb's sharp edges.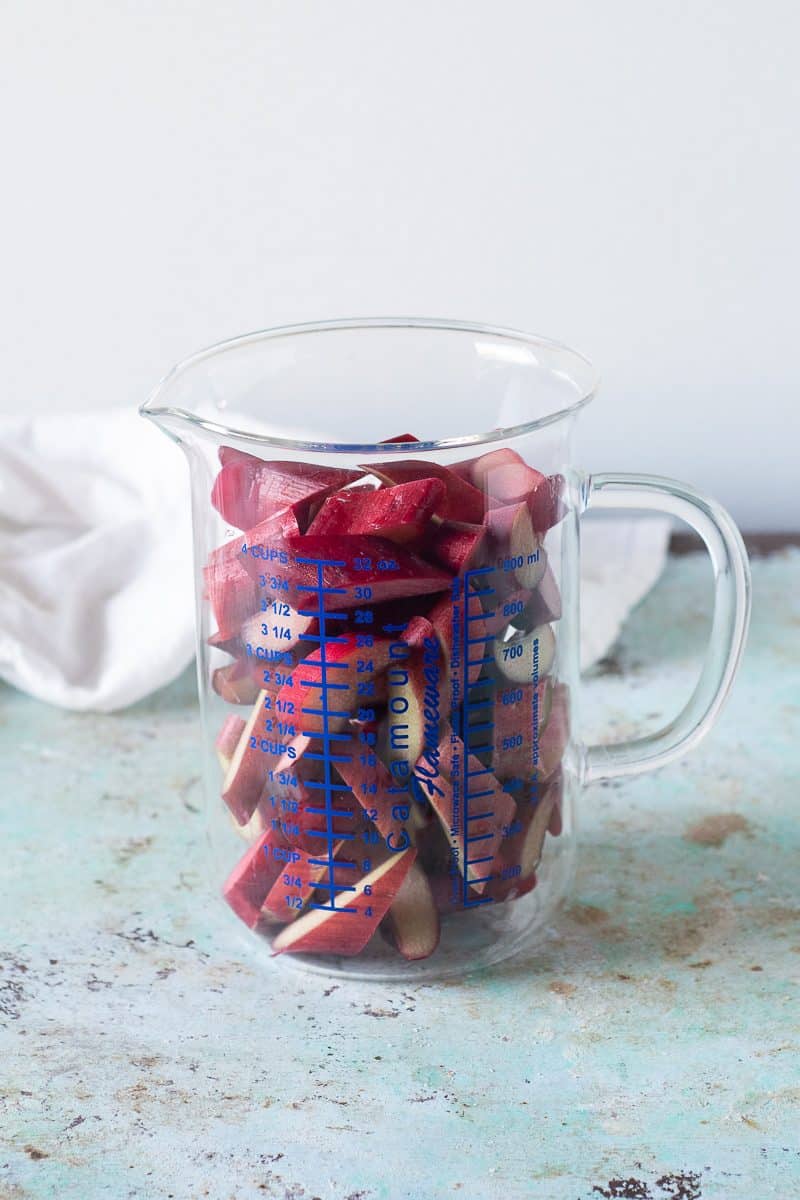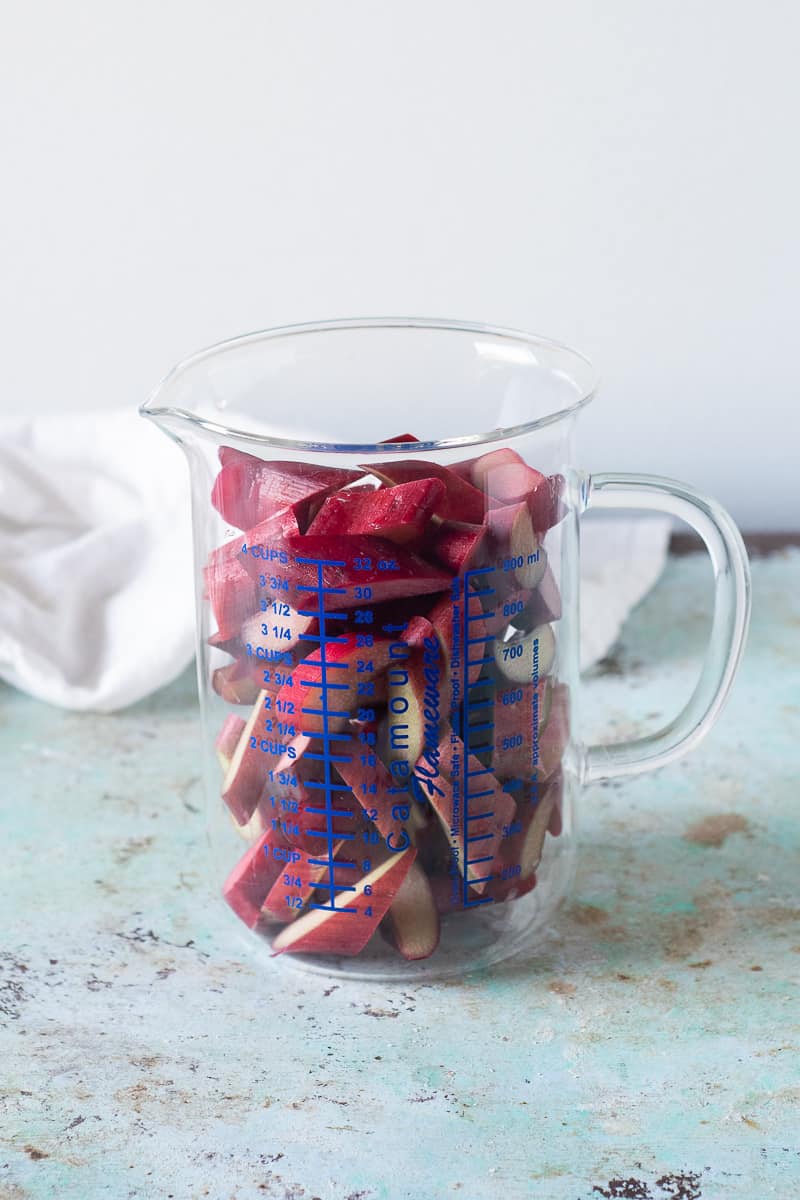 This curd highlights rhubarb in a mellow mood. It's not fierce and magenta and sour.
Rather, it's pale pink and delicate and subtle and soft. It's rhubarb with a kiss of vanilla.
And I can't get enough of it.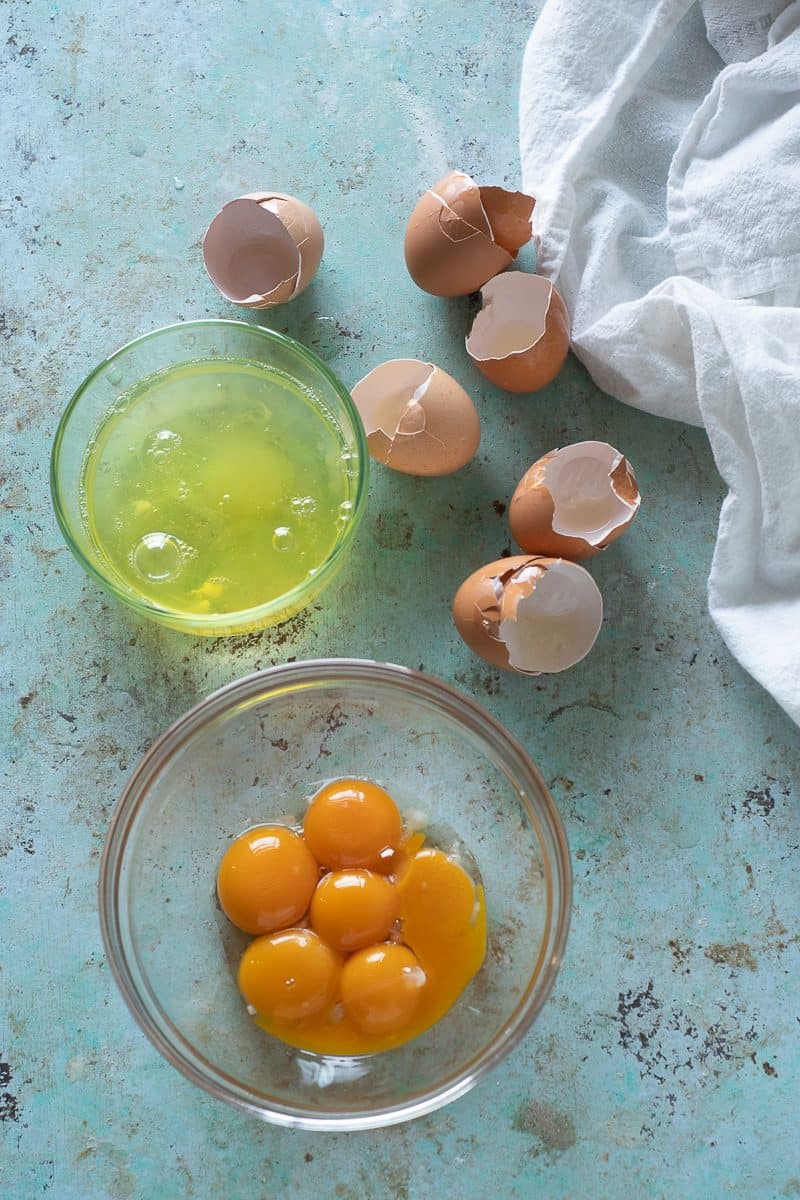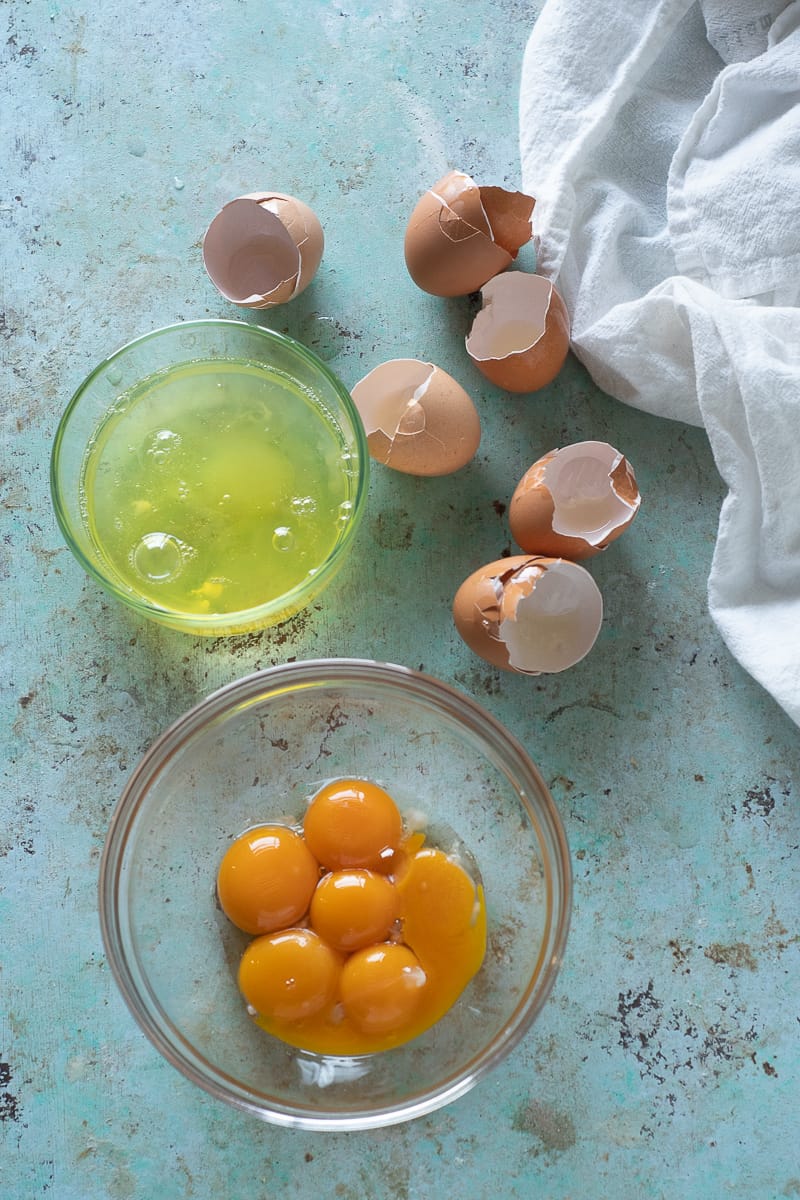 The fussiest part about making it is that you need to start by simmering the rhubarb with a little bit of water and sugar to turn it into mush, and then you need to blend it into a puree with a stick blender or regular blender.
(I always use a stick blender because then I can puree it right in the pan, but use the tool you have.)
But that's only about 15 minutes of work, and then you're halfway there. (And you can make it a few days ahead and finish the making the rhubarb curd later if that works better for your schedule.)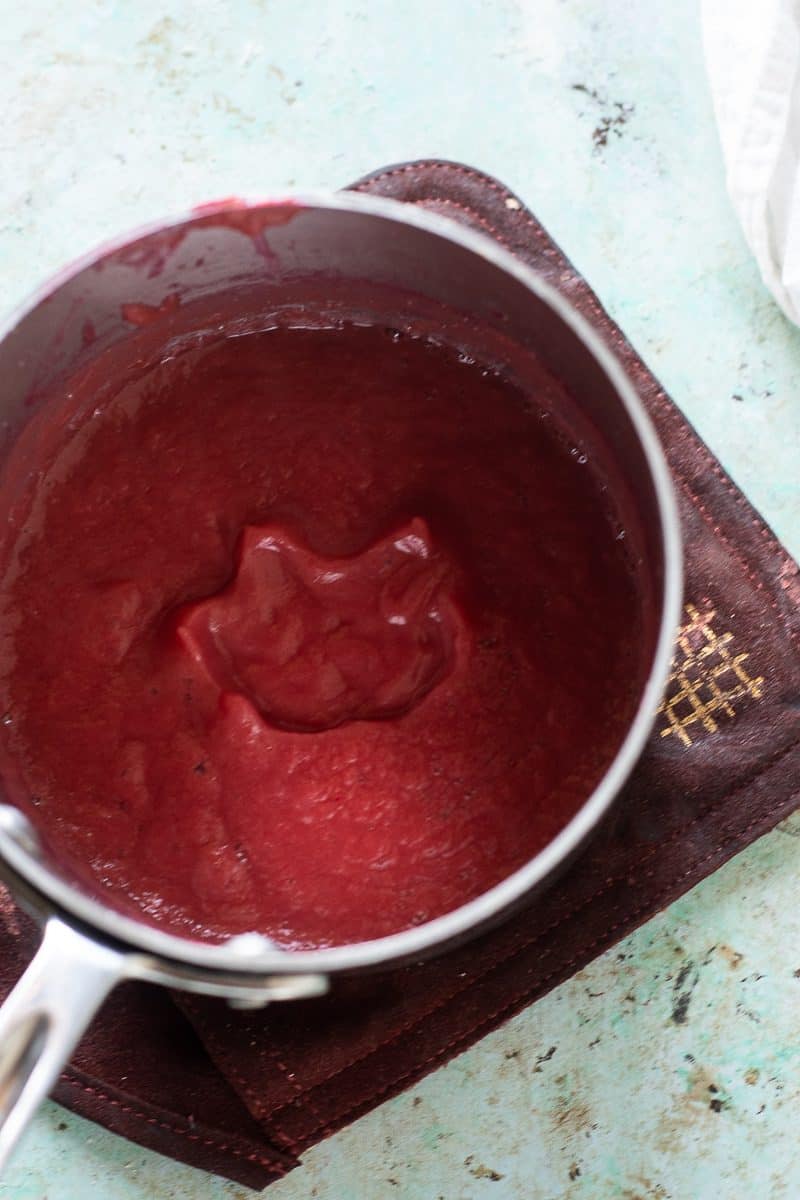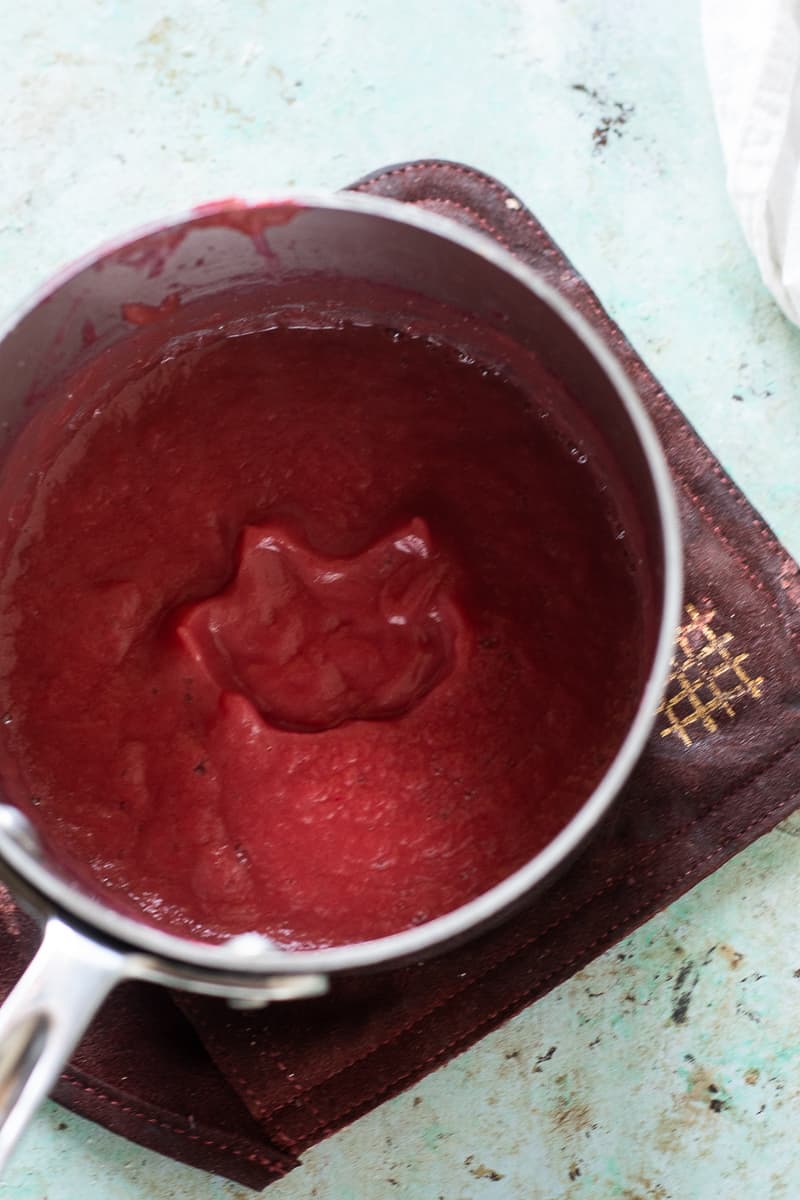 The puree will be a gorgeous vibrant bright pink that might make you feel tempted to stop there.
But after the puree cools, you should absolutely carry on because the curd is so worth it. (And, uh, the puree is too tart to eat on its own.)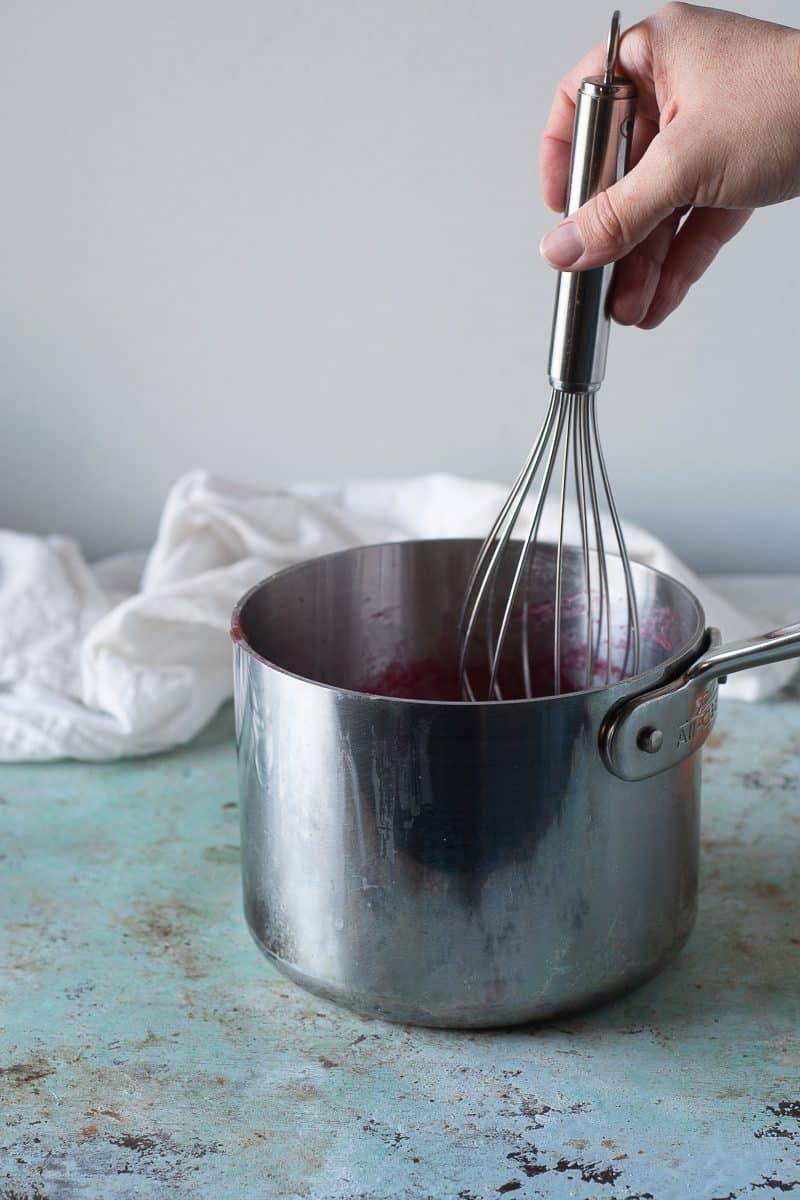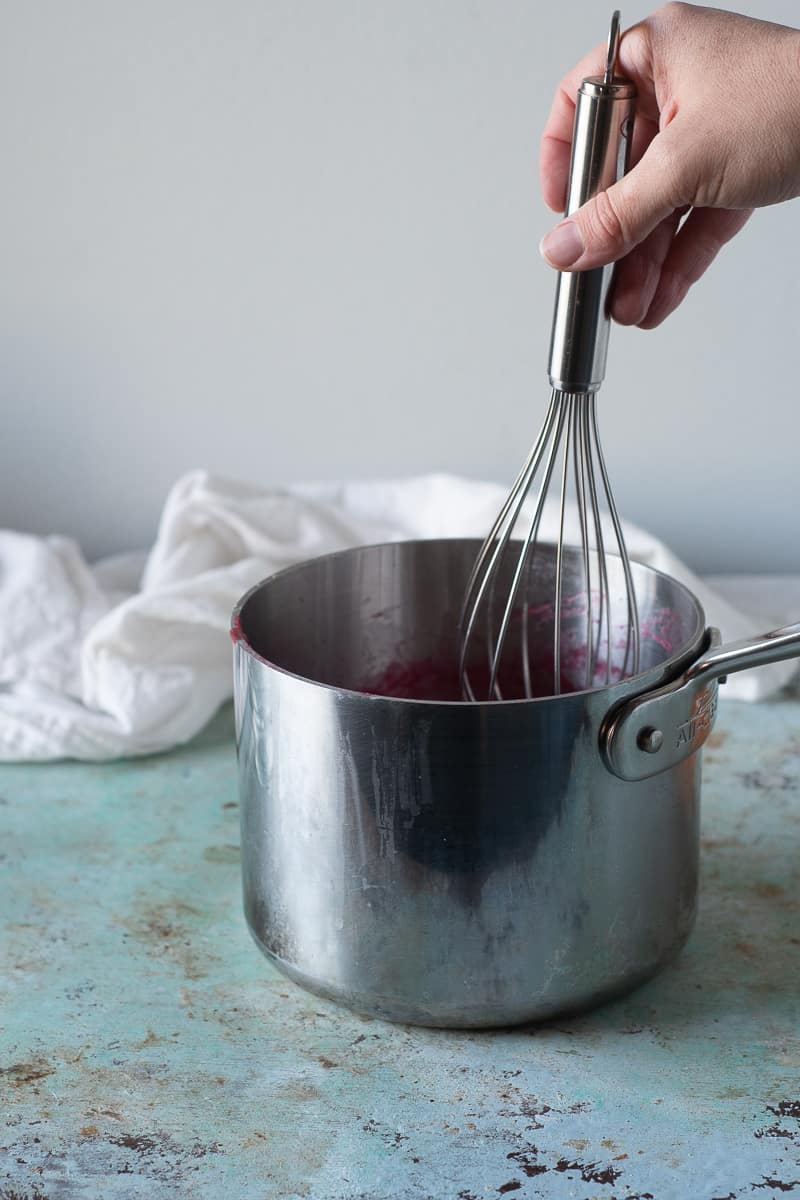 Some curd-making techniques require double boilers and a fussy egg-tempering process. But this one lets you build everything in the same pot. (I always advocate for dirtying fewer dishes than absolutely necessary.)
After the rhubarb puree has cooled, you add the rest of the sugar and the egg yolks and whole egg and give everything a good whisking. Then you just have to be sure to heat it up slowly to prevent the curdling the eggs.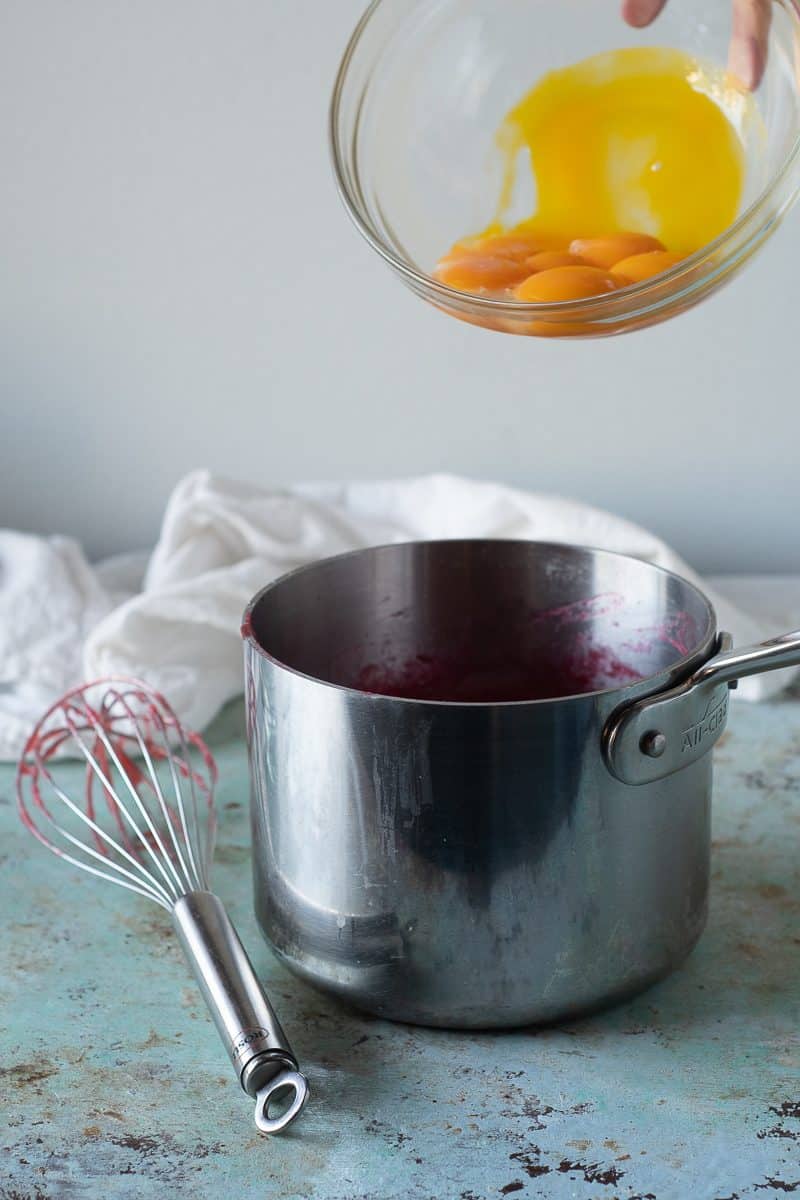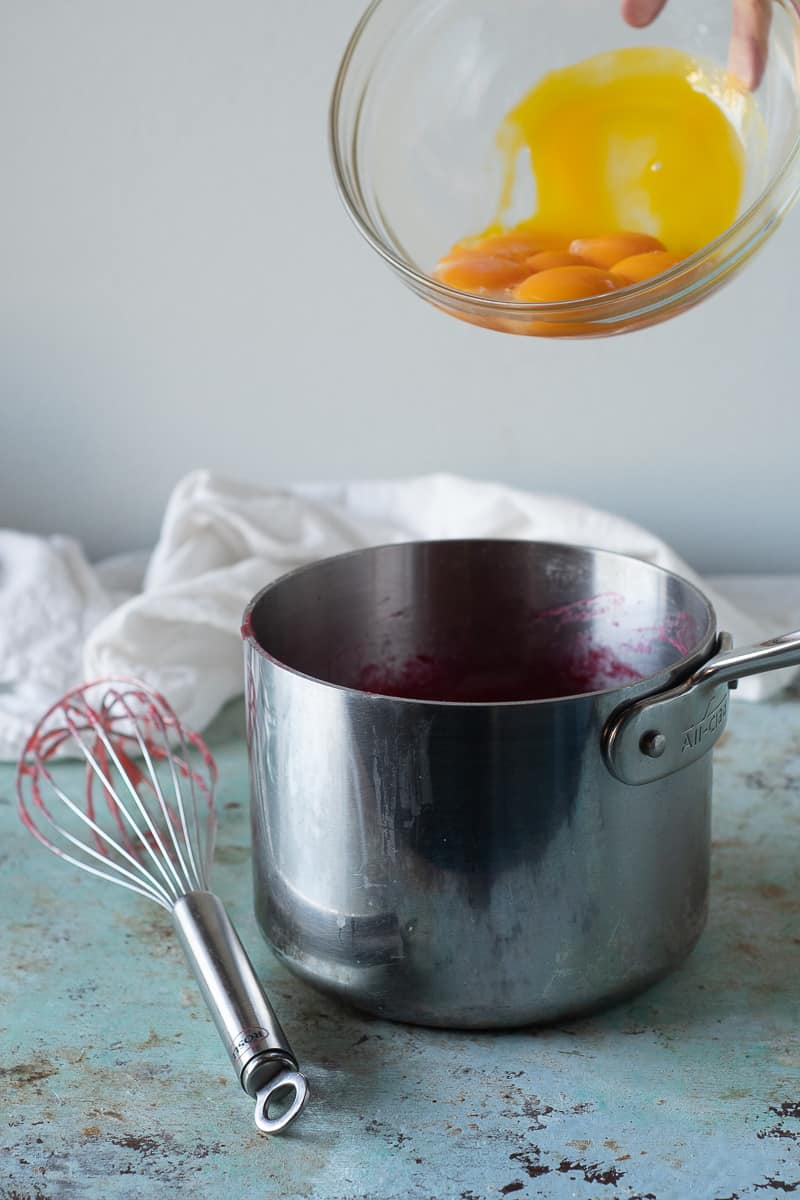 Then after it reaches the magical thickening point of 170°F after about 8 or 9 minutes of gentle cooking, you remove it from the heat, add a splash of vanilla and whisk in chunks of butter.
You can stop there and have something wonderful, but to have the smoothest results, you'll want to pass the rhubarb curd through a fine mesh strainer. This will catch any stray egg and whatever is left of the rhubarb's stringy bits.
It's a bit of finesse that's worth the effort.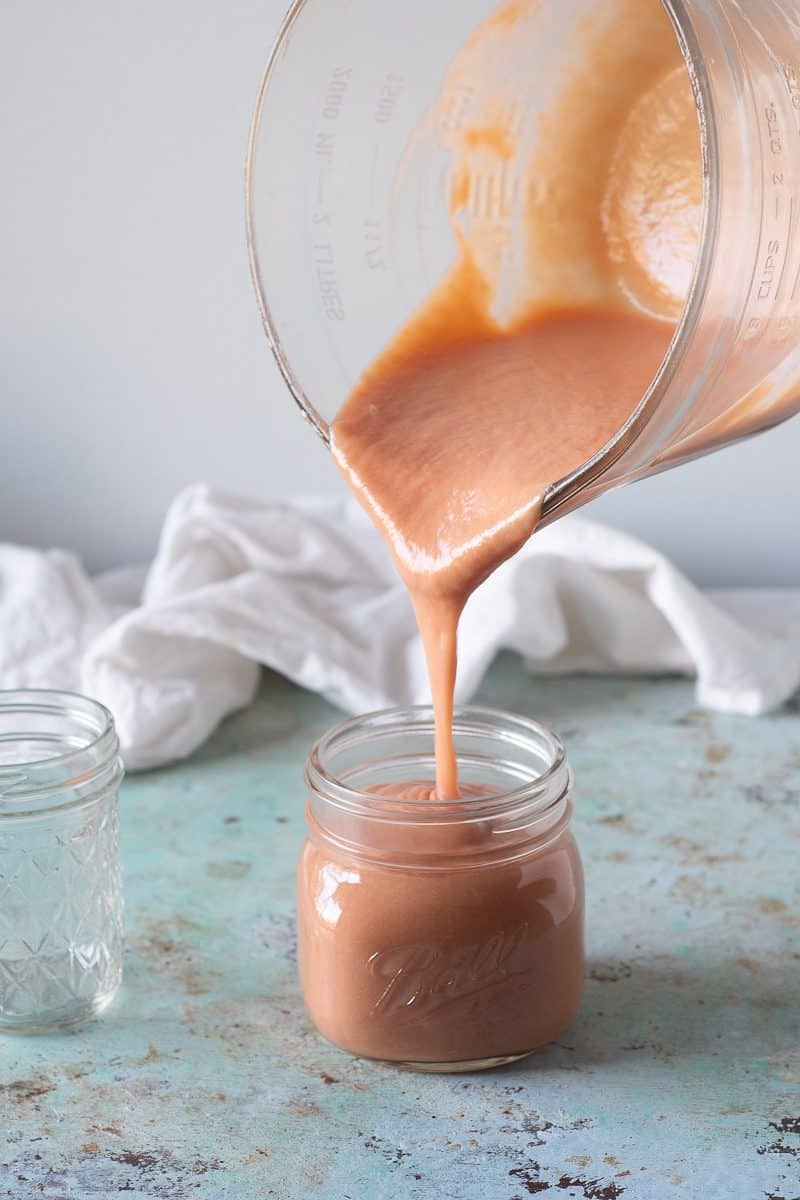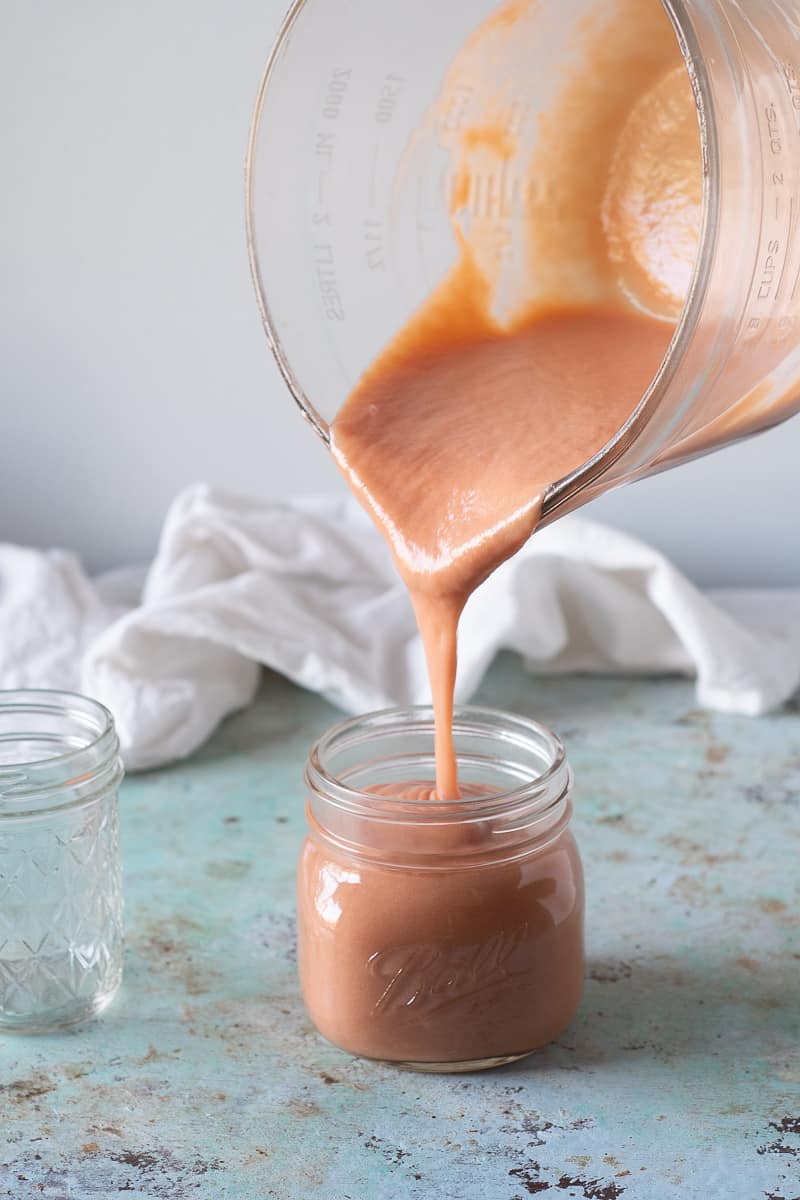 And then you're left with this glorious, unctuous, velvety rhubarb curd that you can use in all sorts of ways.
I love swirling it into yogurt and sprinkling on some berries and my favorite granola.
It's also lovely as a topping on pancakes or French toast (like, say, this buttermilk French toast) or slathered on brioche.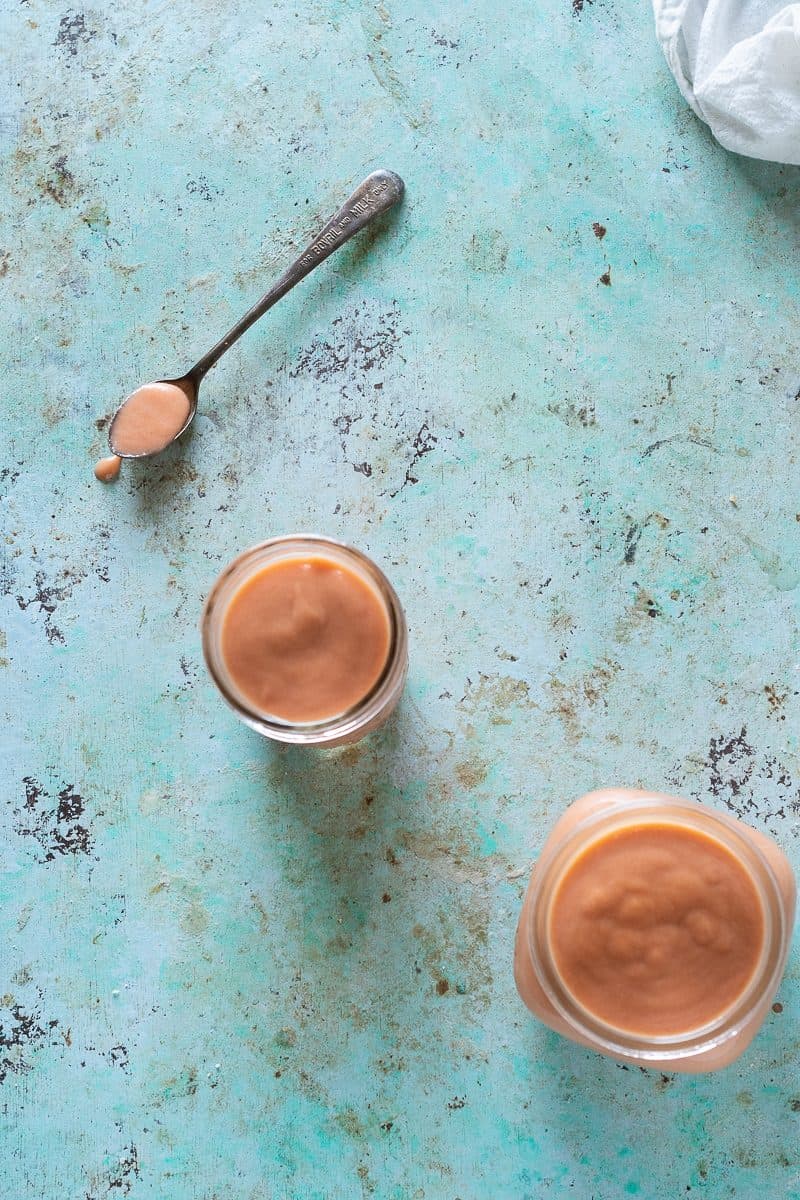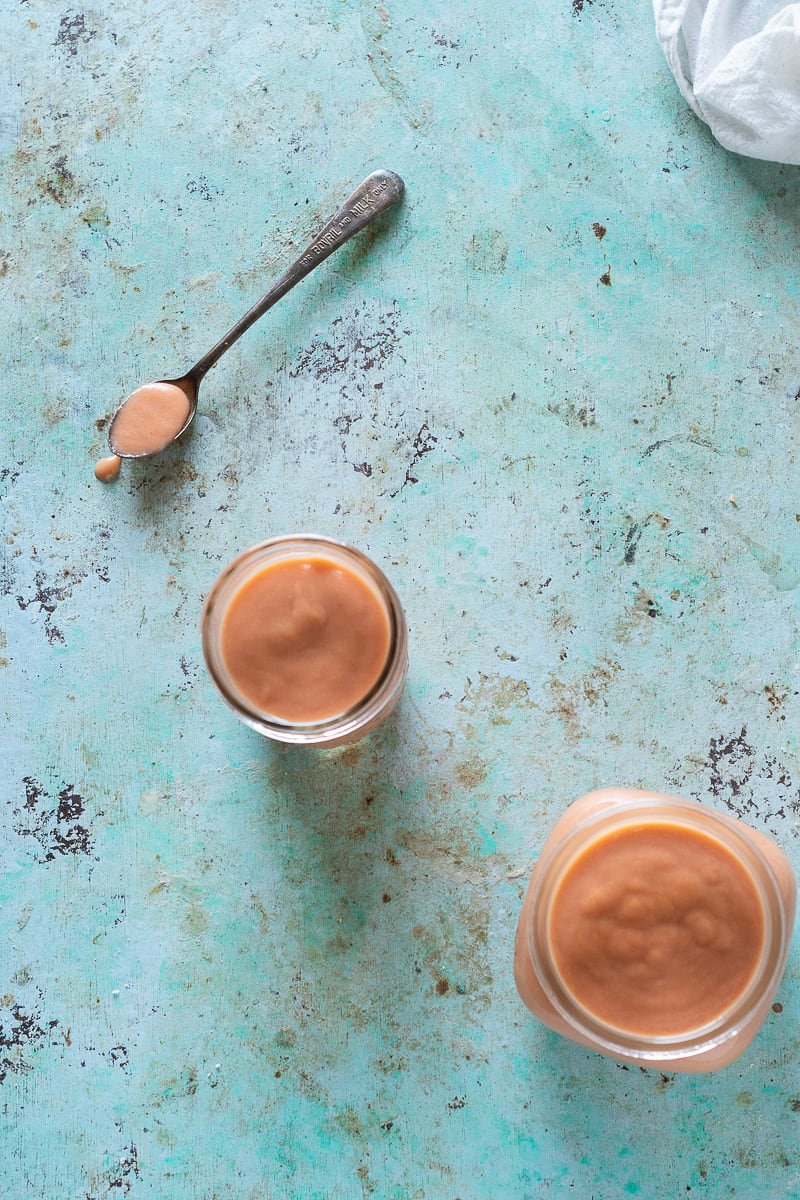 But it's special enough to use in a full-fledged dessert, like in the filling of a strawberry pavlova or as the base of a mousse (like in this meyer lemon ginger mousse) as as the filling in a tart (like this cranberry curd tart).
But however you use it, you'll be glad to have a jar of it in the fridge. Even if just to sneak it by the spoonful.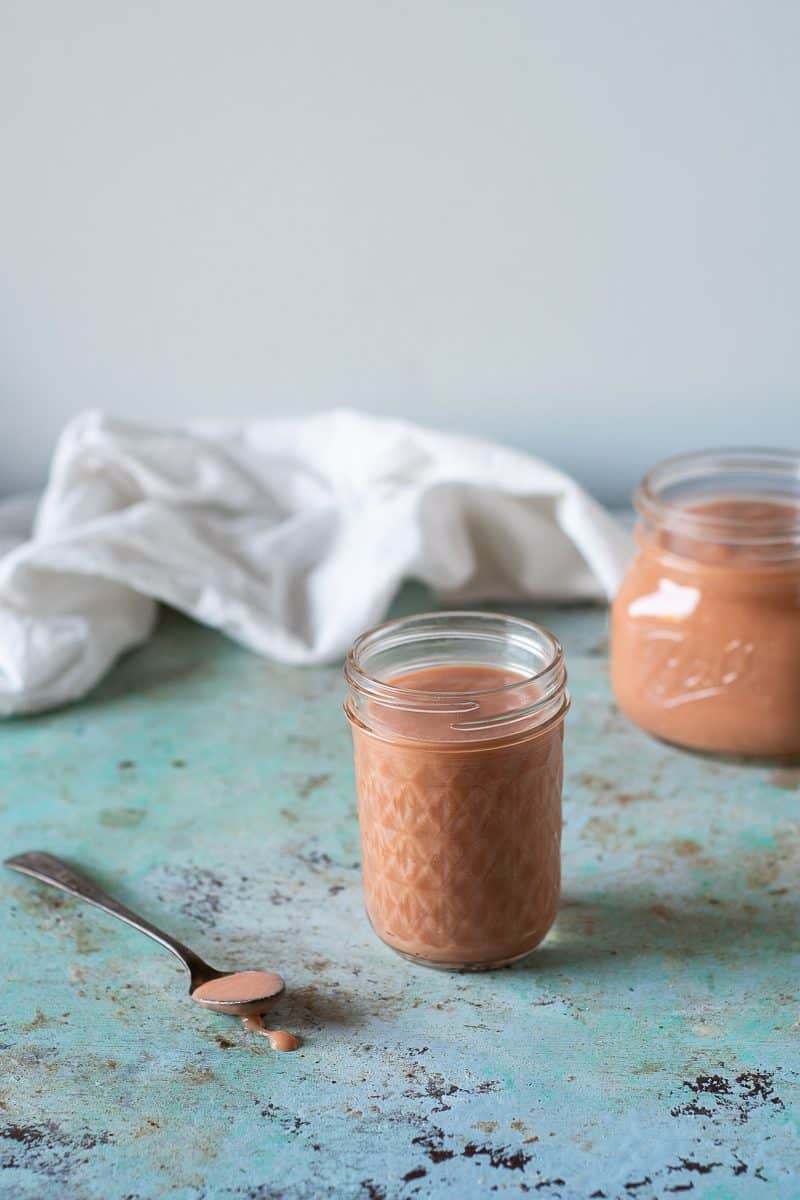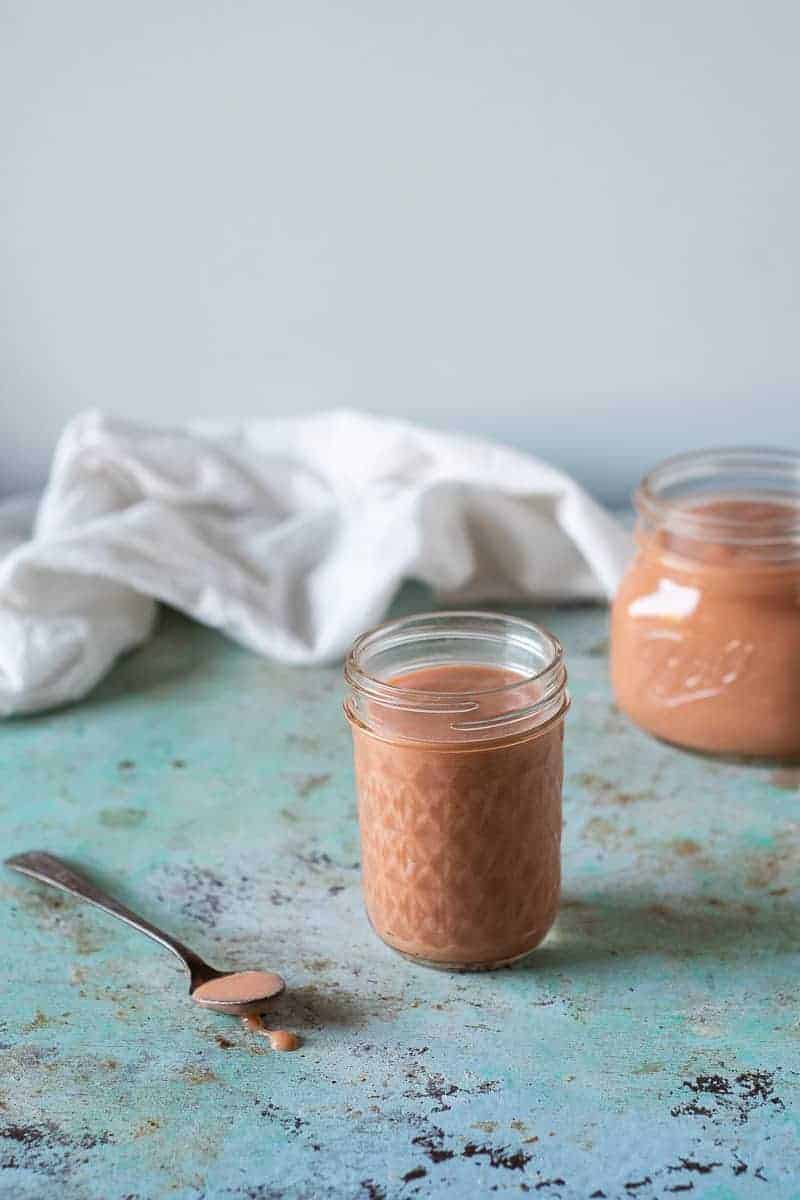 Yield: 3 cups
Rhubarb Curd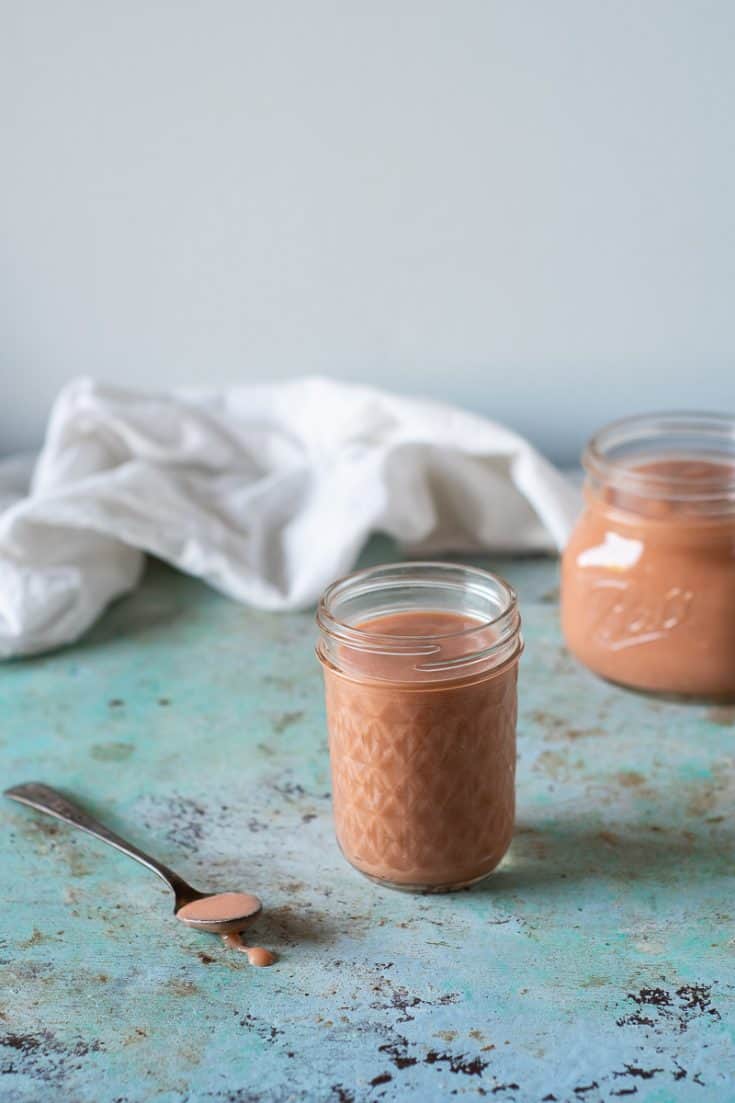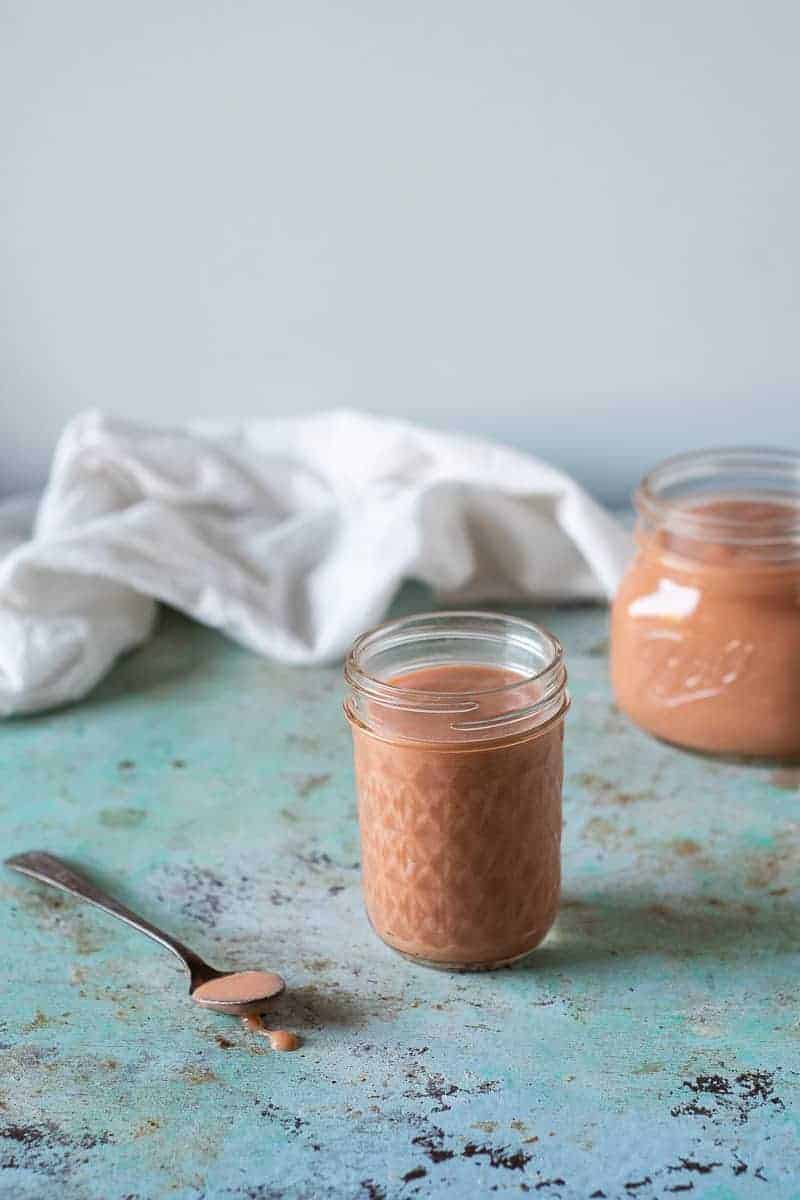 This rhubarb curd is a smoother, subtler take on rhubarb with the fibrous parts smoothed out and the sourness tamed. It's a great way to use frozen rhubarb as well, you have some stashed away there. Be sure to let the puree cool until it's no more than slightly warm to the touch before adding the eggs to it. You can make the puree a few days ahead of time and store it in the refrigerator until you're ready to proceed with making the rest of the curd.
Total Time
1 hour
30 minutes
Ingredients
For the rhubarb puree
3/4 pound rhubarb, chopped into 1/2-inch slices (about 4 cups, chopped)
1/4 cup sugar
1/4 cup water
For finishing the curd
3/4 cup sugar
6 egg yolks
1 whole egg
1/2 cup unsalted butter, cold, sliced into 1-inch pieces
1/2 teaspoon vanilla extract
Instructions
Make the rhubarb puree. Add the rhubarb along with the 1/4 cup of sugar and water to a medium heavy-bottomed saucepan and heat over medium-high heat. Bring to a boil and then reduce to a simmer. Simmer until rhubarb is soft and gives easily when prodded with a silicone spatula or spoon, about 10 minutes. Remove from heat.
Puree the mixture with an immersion blender right in the pan or transfer to a blender and blend until smooth (return to the pan if you transferred it).
Let cool until it's no more than slightly warm to the touch or cooler.
After the puree has cooled add the remaining sugar, the egg yolks, and the whole egg and whisk together. Heat over medium-low heat, stirring frequently with a silicone spatula, until the mixture reaches 170°F on an instant-read thermometer, about 8 or 9 minutes. Remove from heat.
Add butter and vanilla extract and stir until smooth.
Pass through a fine mesh strainer to remove any remaining fibrous bits.
Transfer to jars and let cool before covering and storing in the refrigerator.
Notes
Keeps in the refrigerator for about 2 weeks.
Recommended Products
As an Amazon Associate and member of other affiliate programs, I earn from qualifying purchases.
Nutrition Information:
Amount Per Serving:
Calories:

62