I may earn from purchases through links in this post.
Christmas and New Year's mornings are perfect times to enjoy a special breakfast.
Here is a collection of some of my favorite holiday breakfast and brunch recipes. They are mostly on the sweeter side, though there are bagels and buttermilk biscuits and bacon cheddar scones if you're more of a savory fan, and they are all pretty carb-heavy.
But, hey, that's what holidays are for! (And there are some gluten free cinnamon sugar oat muffins and rice flour waffles in there, too.)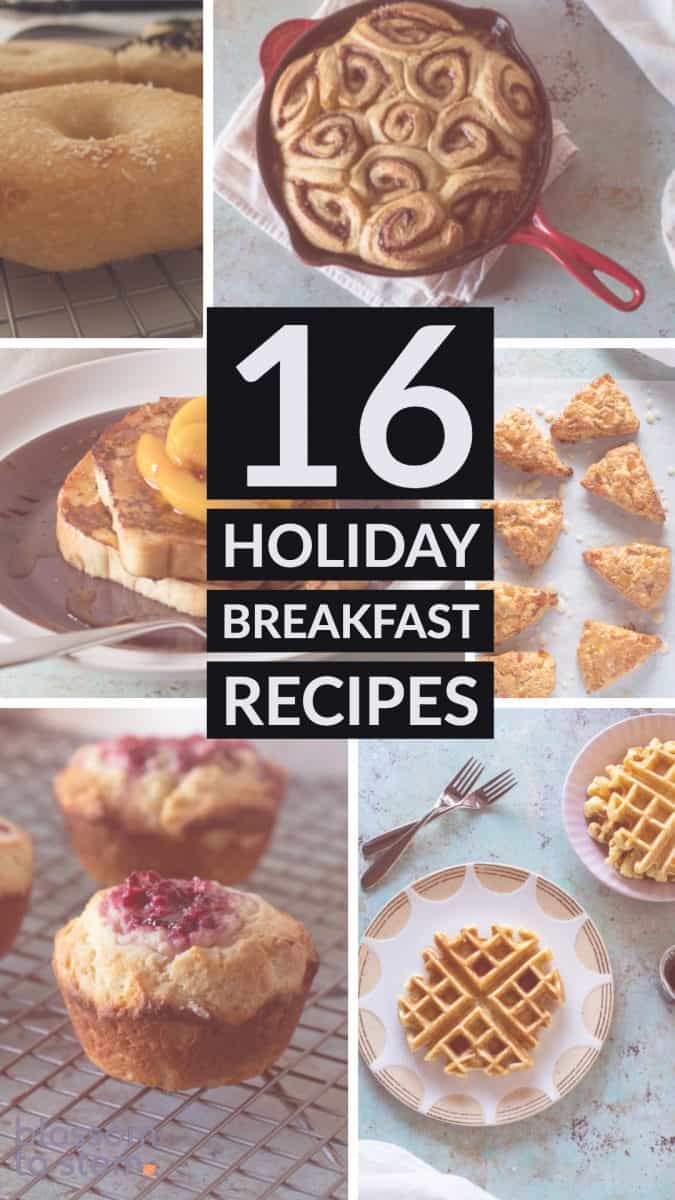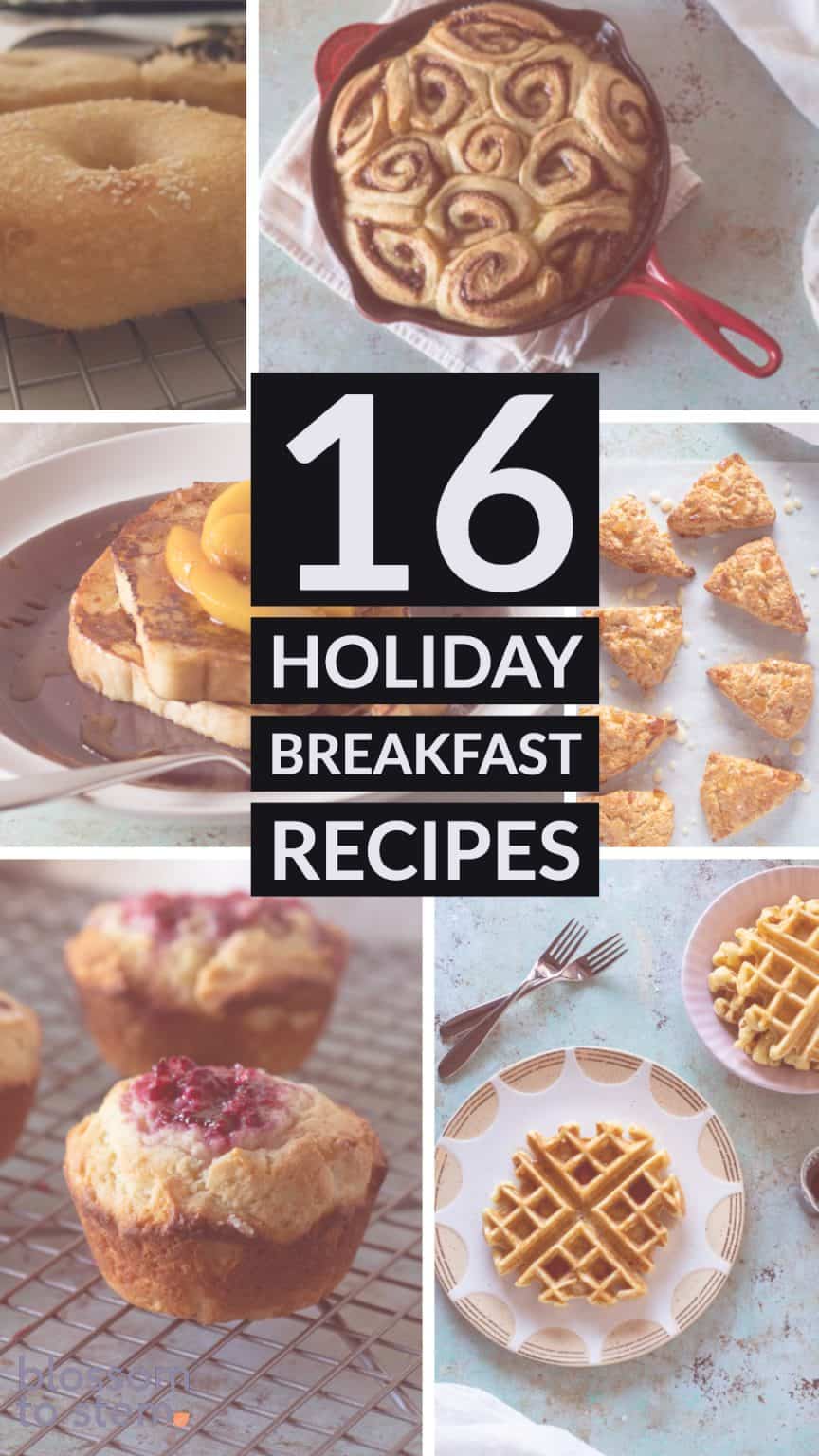 Some of these recipes, like the cinnamon rolls or the coffee cardamom morning buns and bagels can be assembled the night before and baked in the morning.
Others, like the banana breads or pumpkin coffee cake with pecan streusel can be made a day or two ahead of time (and are easy to transport if you're traveling).
Others, like the waffles or french toast or cranberry Dutch baby are easy to make and eat in under a half an hour of work.
And I absolutely support whipping up some eggs or cooking up some bacon or sausage if you like that sort of thing.
Merry everything! Enjoy your breakfast!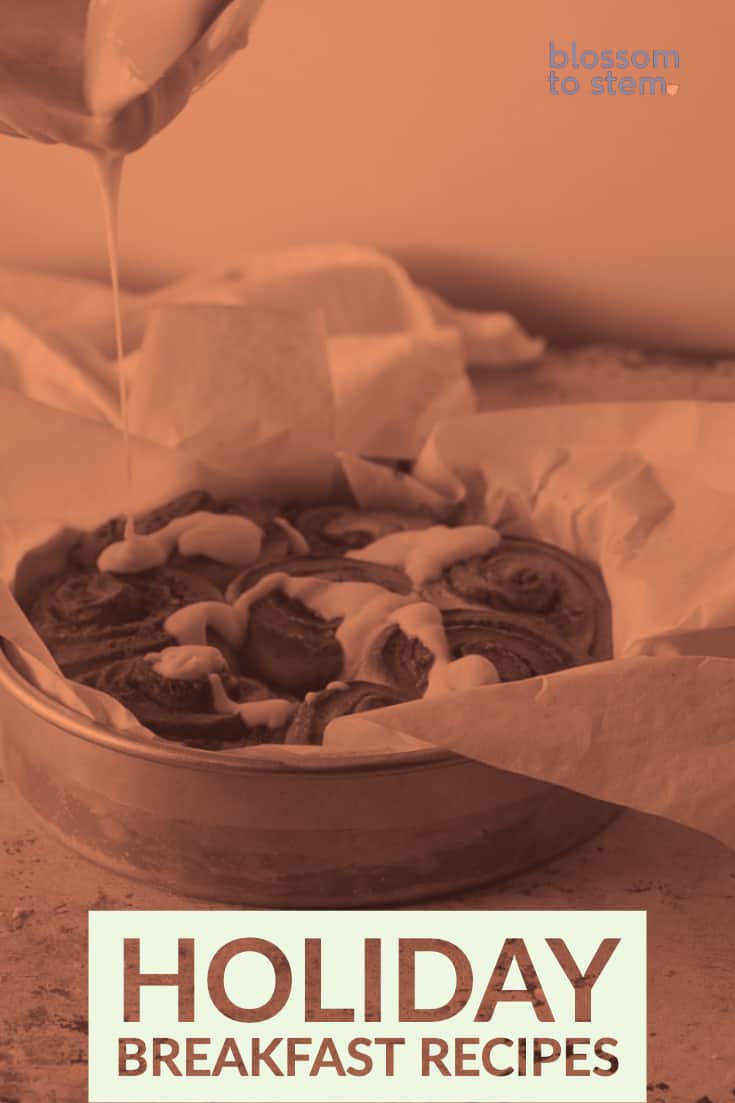 Holiday Breakfast and Brunch Recipes