I may earn from purchases through links in this post.
Are there still people out there pretending that quiche is some kind of effete food?
Because that's bosh.
When done well, quiche makes for a delightful savory breakfast or brunch (or even a mean lunch or dinner alongside a simple green salad).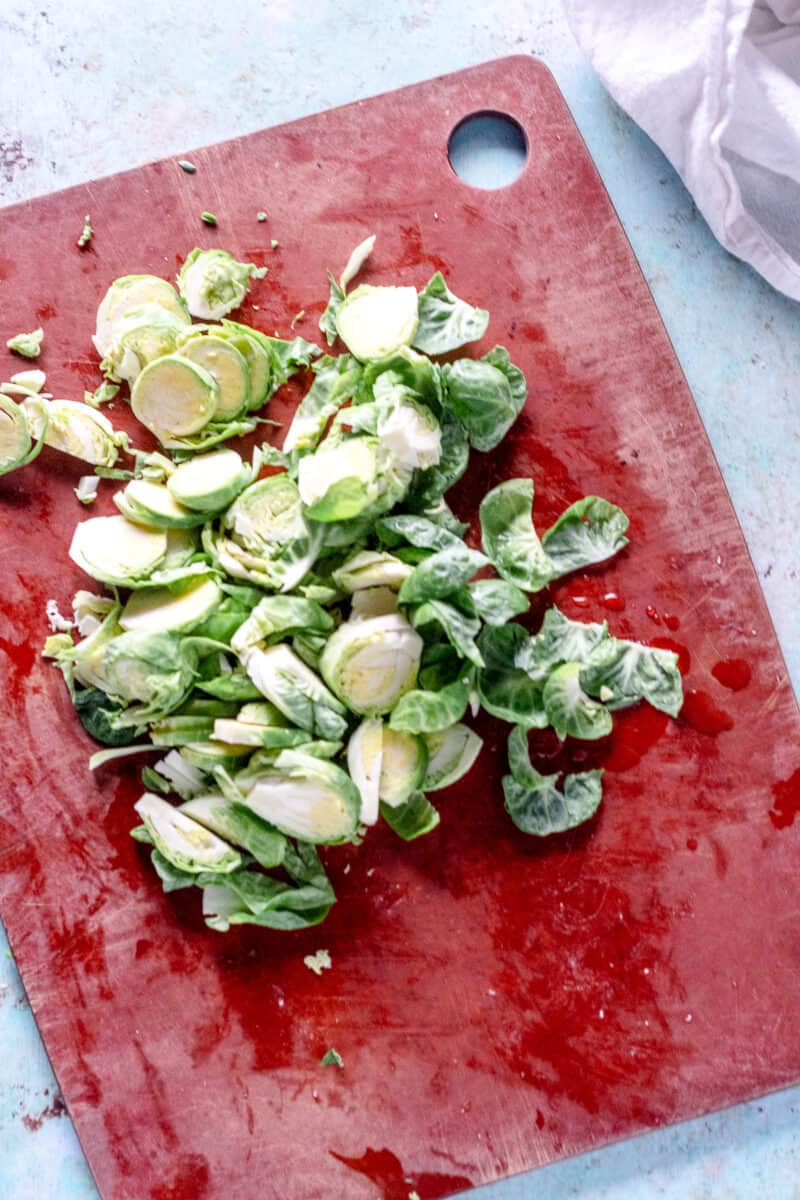 It's rich with egg-and-dairy custard that makes for a lovely contrast with a flaky pie crust. (Especially when it's this flaky pie crust.)
And it's versatile enough to accommodate a wide range of vegetable or cheese or meat add-ins.
What's not to love?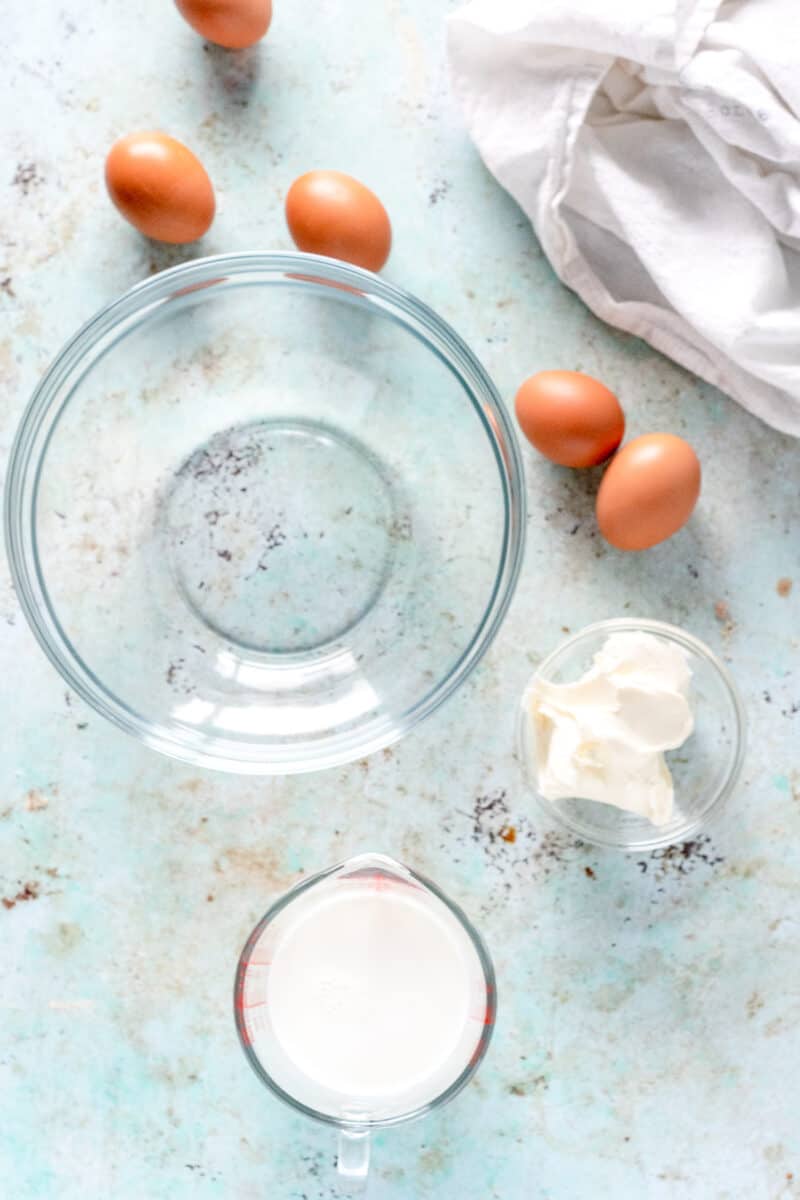 This quiche features the classic combination of crisp bacon and caramelized Brussels sprouts. And that pair gets joined by a smattering of shredded gruyere cheese for even more savory goodness.
Like any good quiche it starts with a blind baked pie crust. And while I'll always recommend my own easy pie crust, I won't tell anyone if you start with a store-bought crust (just look for one made with all butter).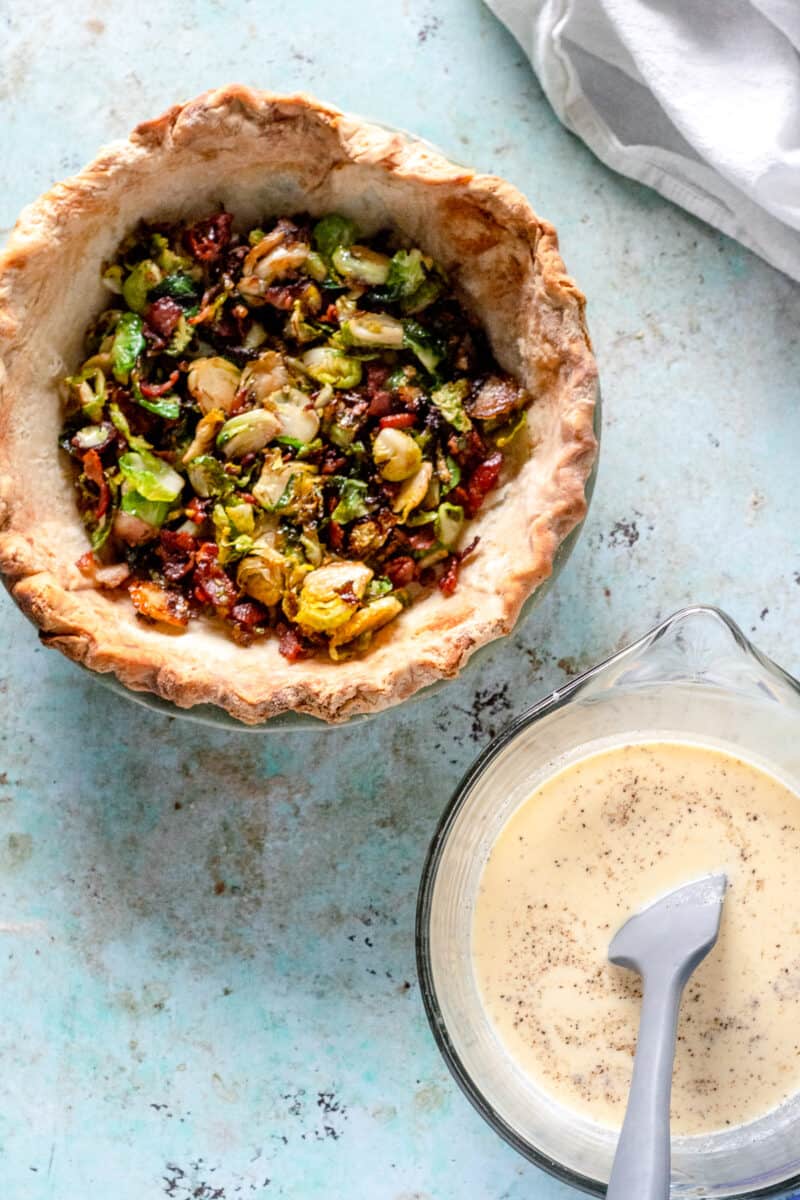 The bacon gets sliced into bite-sized pieces and crisped in a skillet and thinly sliced Brussels sprouts get sizzled and browned in spots in the same pan.
But the heart of the quiche is its lush, custardy filling.
And this one is top-notch.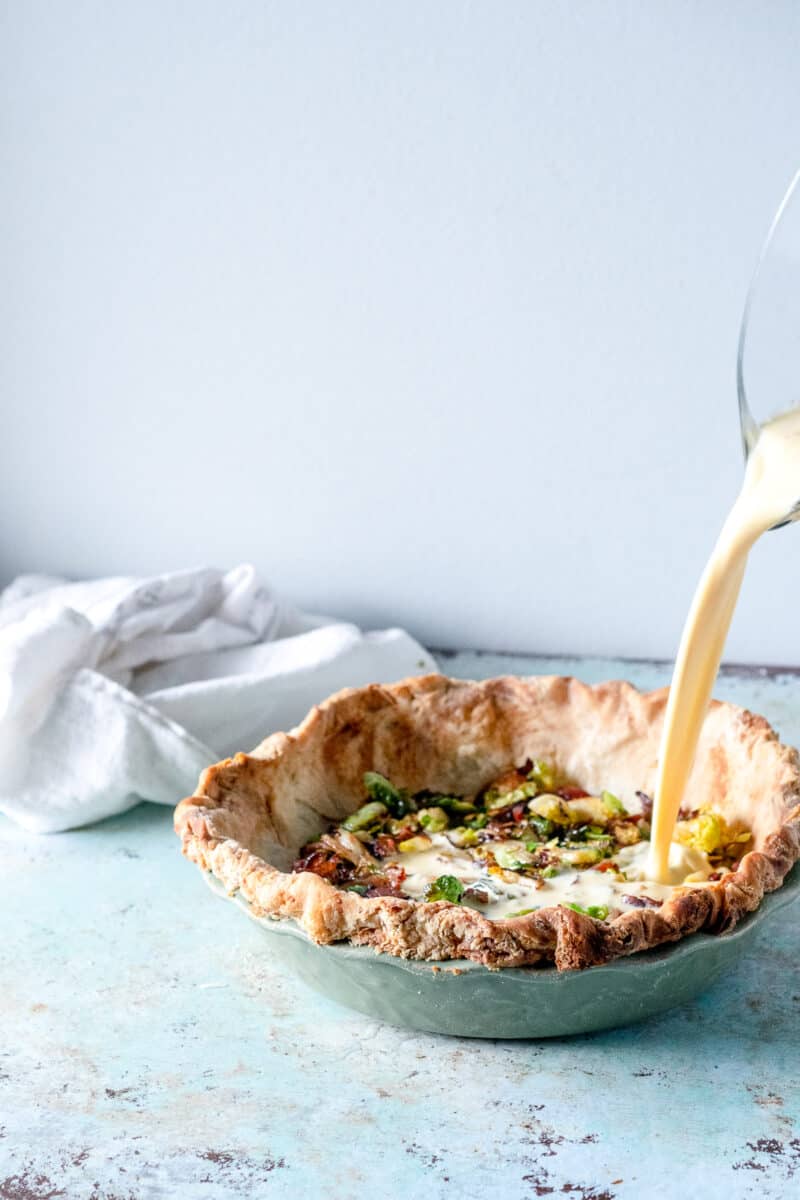 Eggs and whole milk get whisked together along with crème fraîche to give the custard some tang and depth.
Then the mixture gets passed through a strainer to make it silky smooth.
Then it gets a generous pinch of salt, a teensy pinch of cayenne, and a few cracks of black pepper.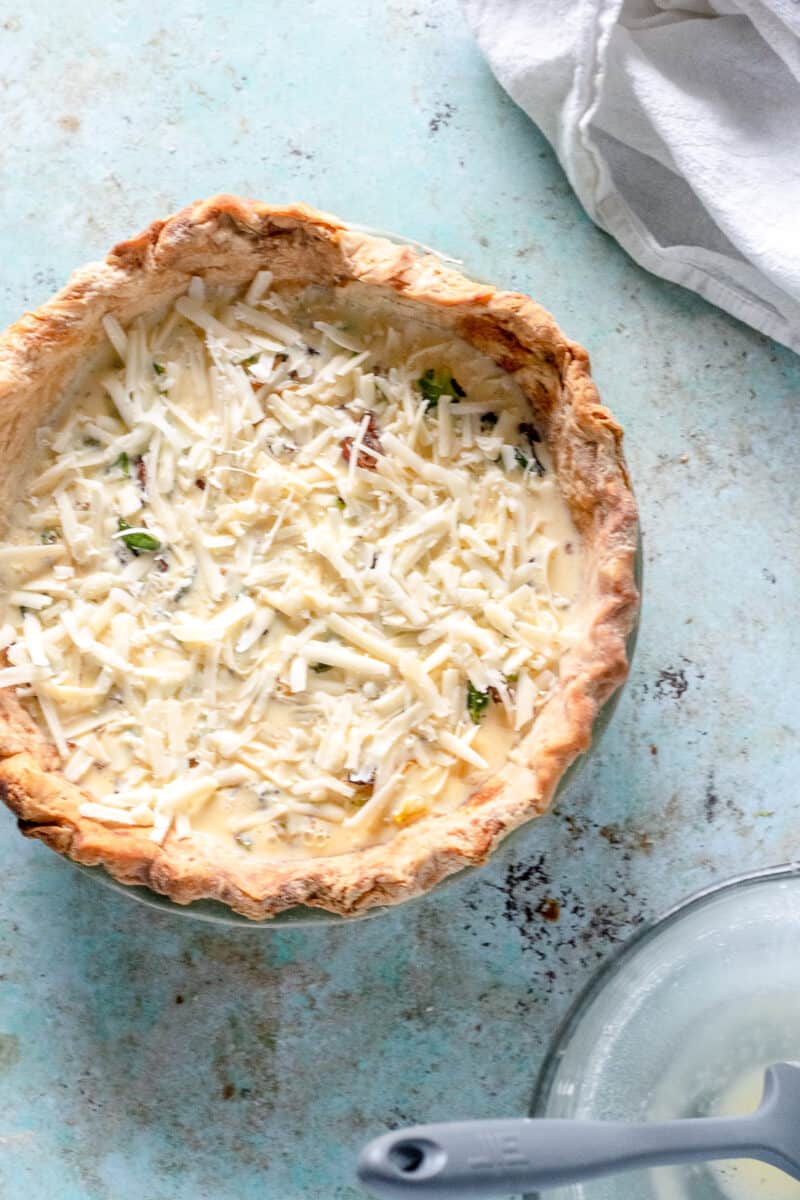 You can use the same custard base with any add-ins you like, or even go minimalist and have a simple, gloriously smooth quiche with no extras at all.
I like to build a quiche with purpose.
In this particular version, you layer in a little bit of the shredded gruyere in the bottom of the baked pie crust to help protect the bottom crust from sog.
Then add the bacon and Brussels sprouts, then pour the custard mixture into the crust, and then gently sprinkle the remaining cheese over the top of the custard.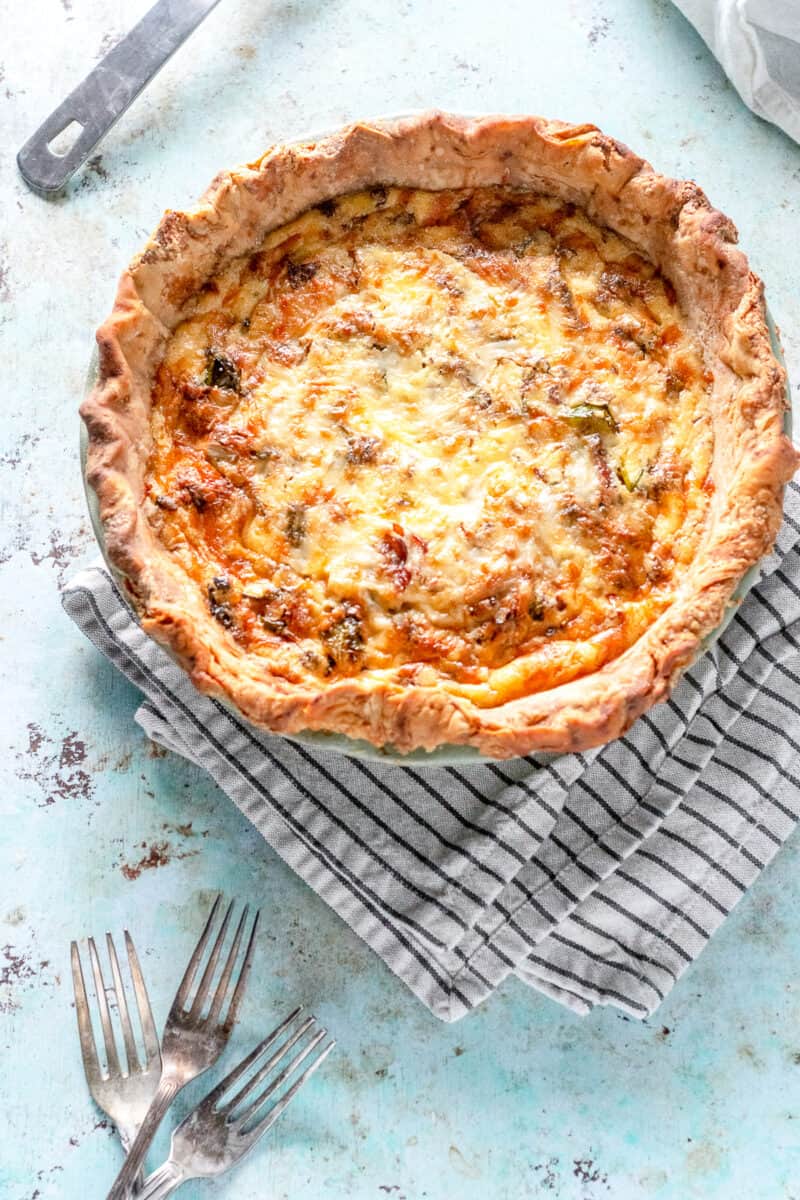 Then the whole thing goes into the oven where the custard puffs and the top cheese bits turn a glorious golden brown.
Then you just need to let it cool a little before slicing it, grabbing a fork, and diving in.
Yield: 1 9-inch quiche
Bacon and Brussels Sprout Quiche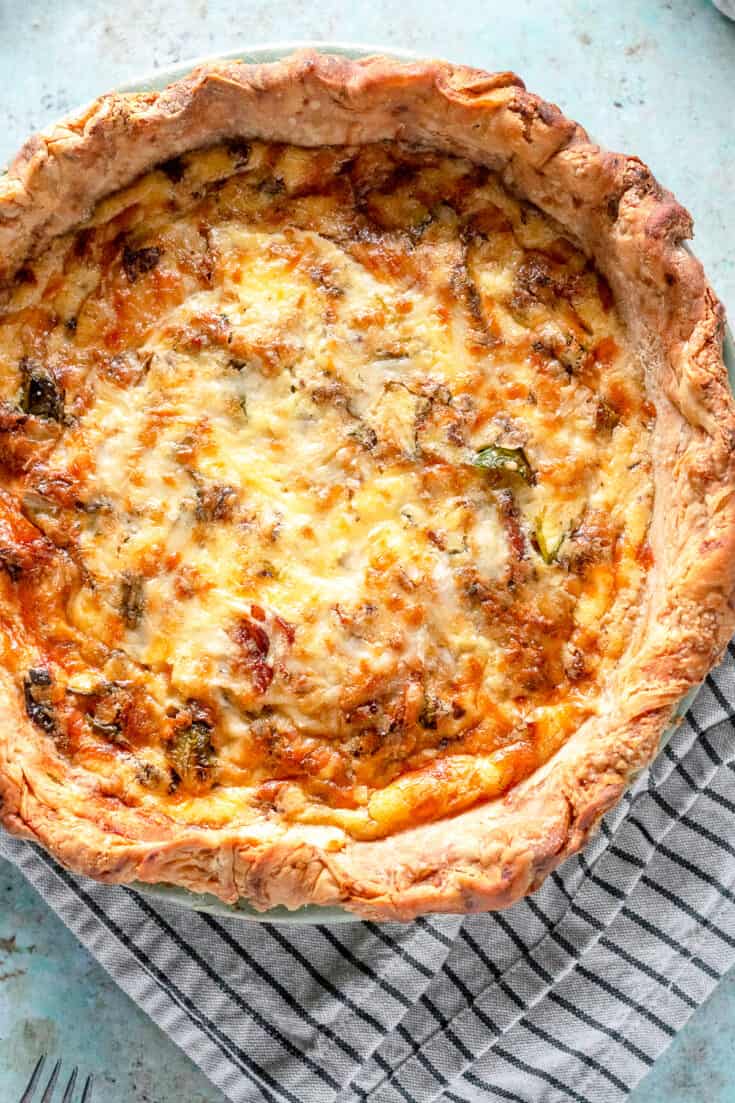 This quiche has a rich custardy filling that gets a bit of tang from a bit of crème fraîche.
The bacon is crisp and the Brussels sprouts are tender with lovely bits of caramelization. Gruyere cheese takes it over the top.
You can make this a day ahead of time and reheat it in the morning for a great brunch.
Total Time
1 hour
10 minutes
Ingredients
5 slices thick-cut bacon, sliced into 1/2-inch pieces
1 cup Brussels sprouts, trimmed and thinly sliced
5 large eggs
1 cup whole milk
1/2 cup crème fraîche
1/2 teaspoon kosher salt
1/4 teaspoon cayenne pepper
1/4 teaspoon freshly cracked black pepper
3 ounces gruyere cheese, shredded
Instructions
Preheat oven to 375°F.
Heat a large skillet over medium-high heat. Add the bacon and saute until it begins to release some fat, 2-3 minutes. Add the Brussels sprouts and saute until the bacon is crisp and the Brussels sprouts are tender and browned in spots, about 10 minutes.
Whisk together the eggs, milk, and crème fraîche in a large mixing bowl. Strain through a fine mesh strainer into another bowl. Add the salt, cayenne, and black pepper and stir.
Sprinkle some of the gruyere over the bottom of the pie crust to form a barrier to help prevent sog. Add the bacon and Brussels sprouts in an even layer. Pour the egg mixture into the crust. Sprinkle the remaining cheese over the top.
Carefully transfer to the oven and bake until the filling is puffed and set without a jiggle in the middle, 45-55 minutes.
Let cool for at least 10 minutes before slicing.
Notes
Can be made a day ahead of time. Be sure to let cool fully before covering and refrigerating. The quiche can be eaten cold or at room temperature or reheated, covered with aluminum foil, in a 350°F oven for about 20 minutes.
Recommended Products
As an Amazon Associate and member of other affiliate programs, I earn from qualifying purchases.
Nutrition Information:
Yield:
8
Serving Size:
1
Amount Per Serving:
Calories:

298
Total Fat:

22g
Saturated Fat:

10g
Trans Fat:

0g
Unsaturated Fat:

10g
Cholesterol:

156mg
Sodium:

499mg
Carbohydrates:

14g
Fiber:

1g
Sugar:

3g
Protein:

12g