I may earn from purchases through links in this post.
There are people for whom dessert isn't dessert without chocolate.
If you're one of those people, this collection of spectacular chocolate desserts is for you.
There's a range of skill levels for these recipes (the brownies are easier than the mousse cakes). And these recipes include everything from milk chocolate and dark chocolate to cocoa powder and cocoa nibs.
As with so many things in life, with chocolate, you get what you pay for. You can cheap out on plenty of other ingredients and not notice, but if you have a few extra dollars to spend on cocoa powder or a bar of chocolate, you'll find it makes a difference.
But what counts as good chocolate is whatever tastes good to you.
Happy baking!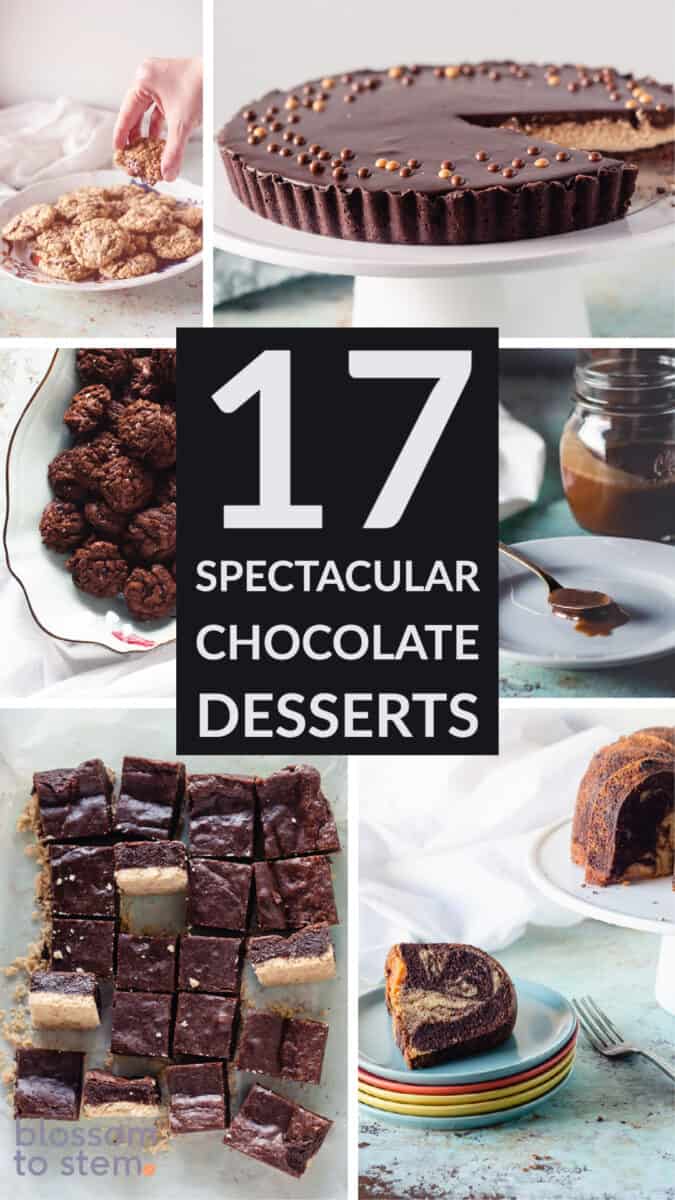 Chocolate Recipes
It's tough to be chocolate for a rich and satisfying dessert. Here's a selection of some of my favorite chocolate desserts. They include cookies, brownies, tarts, frozen treats, and some pastry-chef worthy mousse cakes (those are worth it if you're up for a challenge).
The brownies, blondies, cookies, and semifreddo are great places to start if you want something easier.
There's something for every chocolate fan here!