I may earn from purchases through links in this post.
I've been on something of a pea kick. I've been zizzing them with mint and olive oil and slathering them on toast, I've been tossing them with spring onions and spring garlic and bits of smoked mozzarella and piling them on thinly stretched dough for a seasonal take on pizza, but I haven't stopped there and limited myself to just shelling peas.
I've also found myself enamored of the crisp, eat-the-shell, sugar snap variety.
I ended up with an extra large supply of them when the folks at Leaning Shed Farm topped off my bag of sugar snaps with a couple of extra handfuls for braving the wet weather and big puddle that had formed in front of their stall. I felt pretty lucky. Their sugar snaps are so good right now.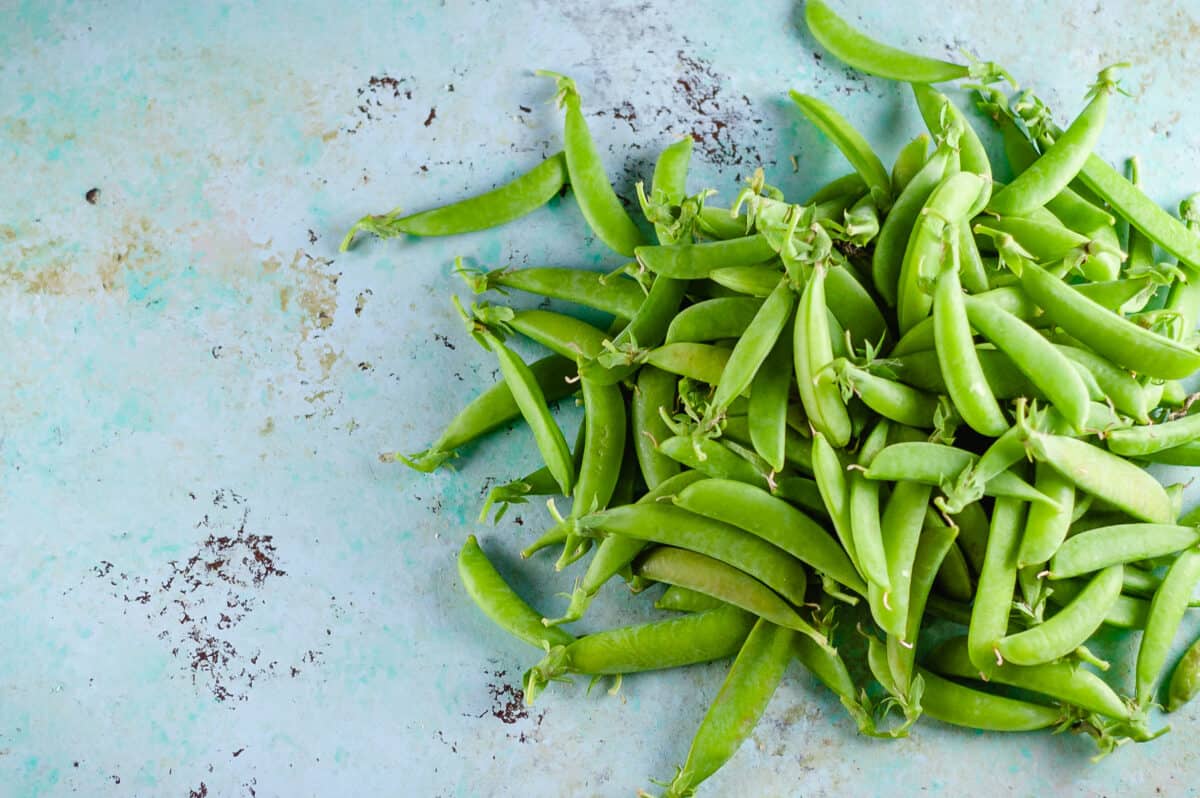 They have such a lovely juicy crunch. And while they have to be de-stringed, they're still less work than the shelling variety. Lately, I've been loving them in this sugar snap pea and cashew quinoa bowl.
It's a dish that started when I set out to recreate The Girl and the Goat's incredible sauteed green beans with fish sauce vinaigrette at home. But it's evolved so far from there.
There are no green beans, nothing gets sauteed, there's quinoa to soak up the sauce and I serve it cold or at room temperature rather than hot. So I guess the only similarities are the fish sauce-based vinaigrette and the handful of cashews that get tossed in.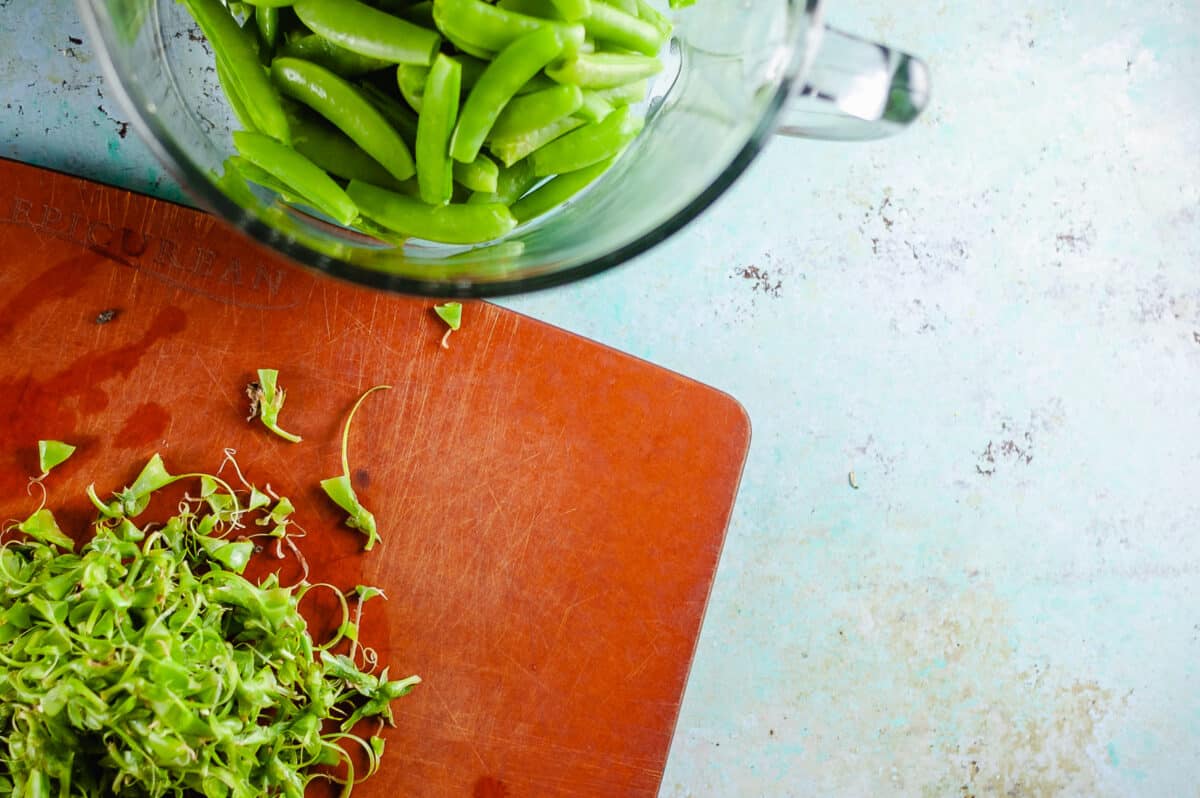 I love the funky, deeply savory umami notes fish sauce brings to a vinaigrette. For this particular version, I was inspired by the popular Vietnamese dipping sauce, nuoc cham, that's typically a mixture of fish sauce, lime juice, and sugar sometimes with additions like garlic or chili peppers, both of which I use here. Those bright funky flavors get tamed and rounded out with olive oil.
Beyond the bold vinaigrette, this is a dish that's all about contrasts in texture.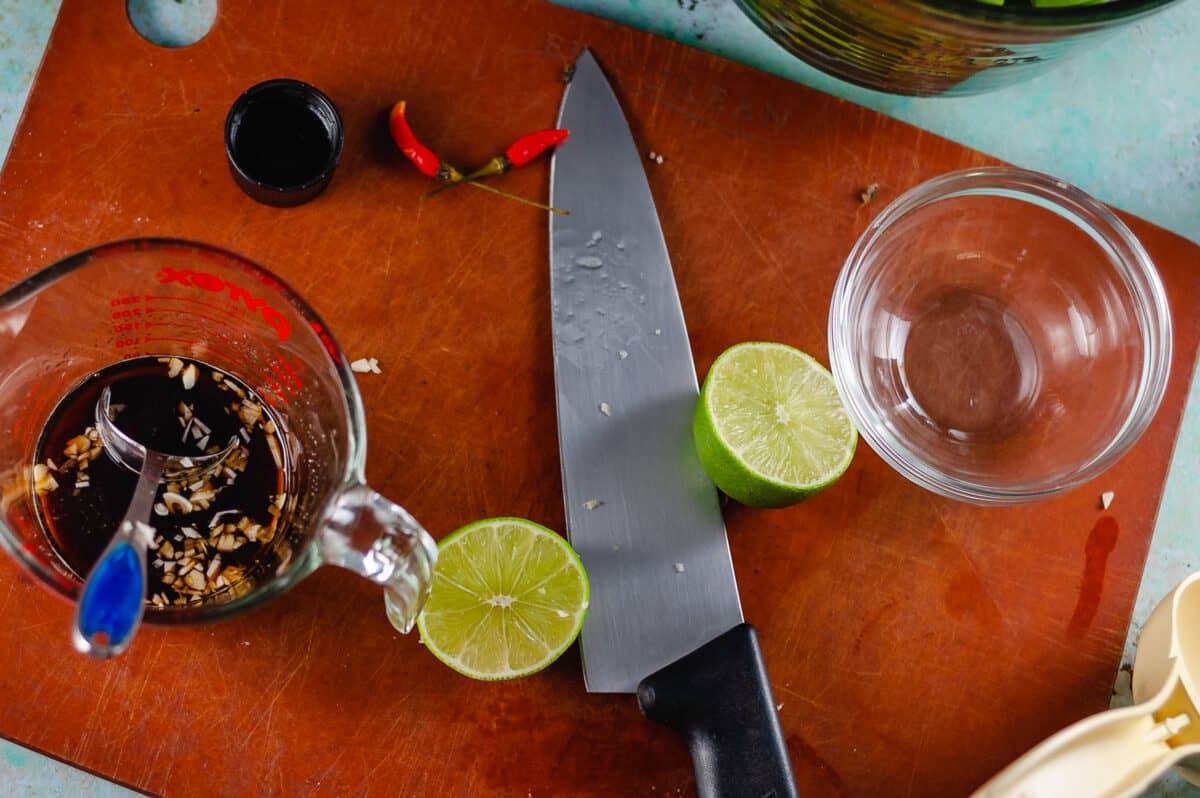 For a while, I thought I was over quinoa. I started to feel like it always seemed a bit waterlogged even if I drained away the excess moisture after cooking.
Then I discovered that if I stopped following the directions on every package of quinoa and started using a 1.5 to 1 ratio of water to dry quinoa instead of the recommended 2 to 1 ratio the quinoa comes out lighter and almost fluffy and just how I like it.
Combined with the crisp sugar snap peas and the crunchy cashews, it makes for a wonderful textural balance.
I've said before that I like pairing quinoa with big bold flavors. And this dish does that well.
I like to top the whole thing with a big handful of finely chopped mint. (I was running low on mint so the amount you see in the picture is a little scant for my preference–this dish can handle about twice that amount.)
It's the kind of dish that's hearty enough to be a one bowl meal, but it would also make a killer side dish at a summer picnic. It's gluten free, dairy free, and pescatarian-friendly. And it's something that'll be a regular in my rotation as long as the sugar snap peas are around.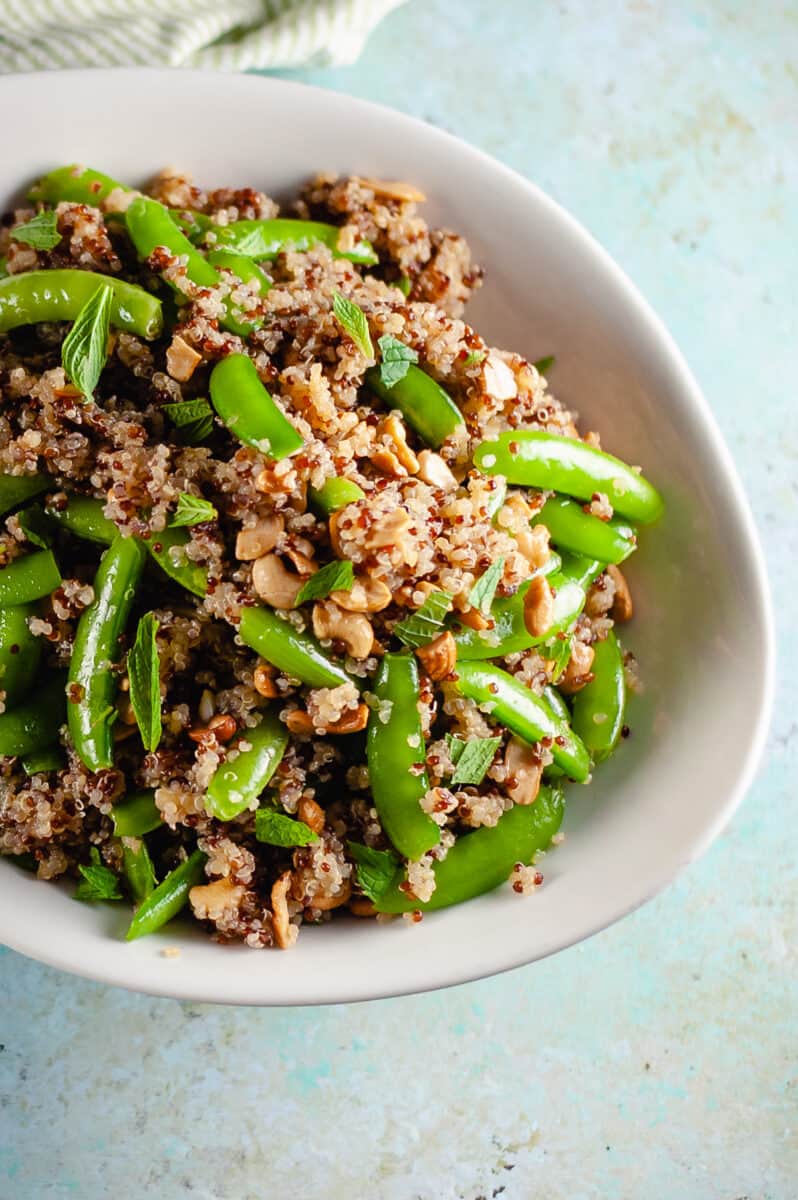 Yield: 4 servings
Sugar Snap Pea and Cashew Quinoa Bowl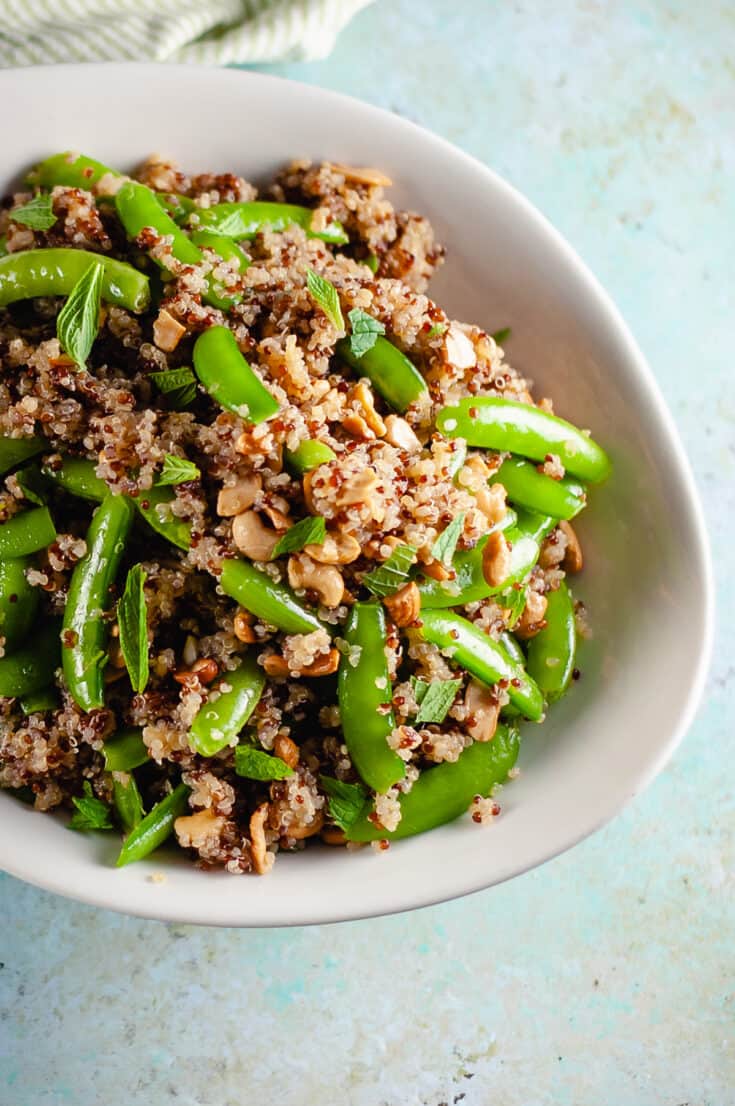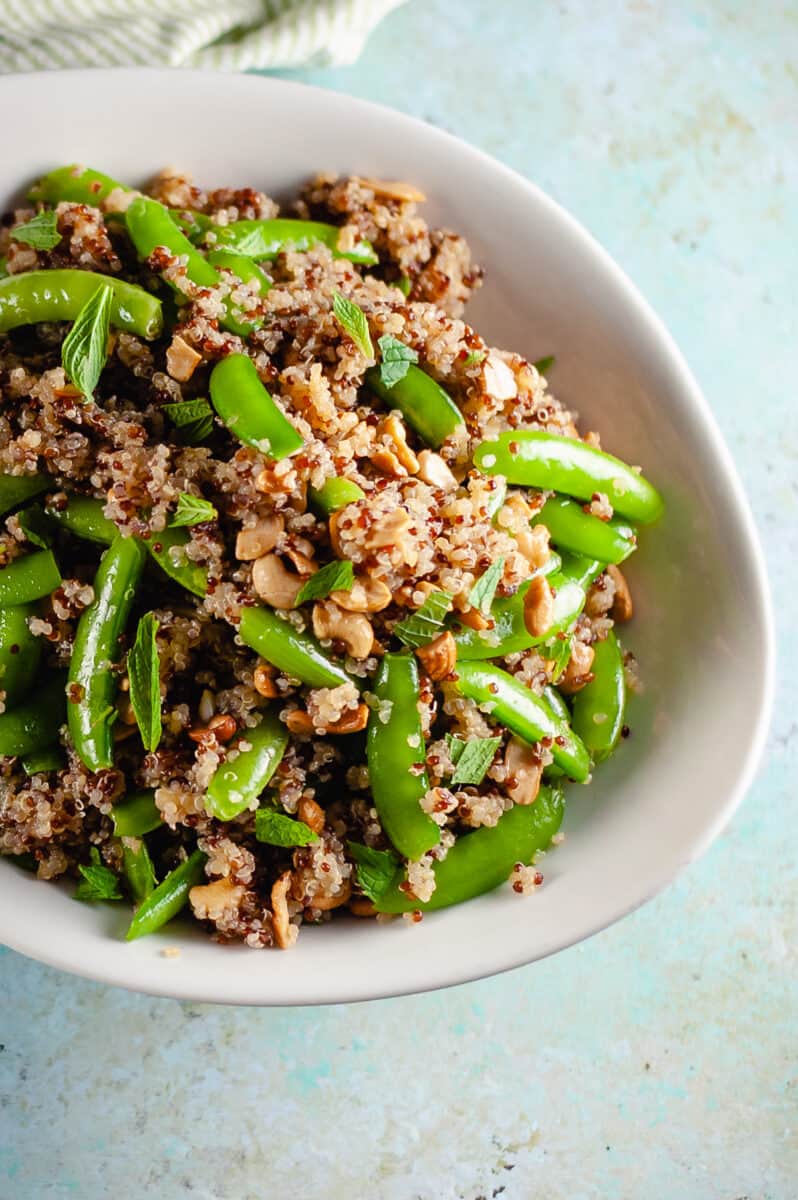 This dish has a wonderful interplay of crisp, crunchy, nubbly textures. If you've never cooked with fish sauce before, don't be put off by the smell when you open the bottle–if you're a fan of just about any Thai or Vietnamese food you probably like the way it tastes when it's combined with other flavors (if you're overwhelmed by the fish sauce options out there, I currently have a bottle of Squid brand and like it, though next time I'll probably opt for a sugar-free variety like Red Boat). This dish is gluten free and pescatarian and dairy free. I'd suggest that true vegetarians or vegans or anyone looking for a substitute for fish sauce use the sauce from this dish or the vinaigrette from this salad in place of the vinaigrette here. I like this dish at room temperature or cold from the refrigerator. It holds up very well in the refrigerator for a few days, so it's a great make-ahead dish. Gluten free folks should be sure to use tamari rather than soy sauce.
Ingredients
4 cups sugar snap peas, ends trimmed and de-stringed
1 cup dry quinoa, white or a mixture of red and white
1/2 cup cashews, toasted and roughly chopped
3 tablespoons fish sauce
1 tablespoon soy sauce or tamari
2 tablespoons sugar
3 tablespoons freshly squeezed lime juice
3 tablespoons extra virgin olive oil
1 clove garlic, minced
1-2 teaspoon red thai chili peppers, minced (or substitute 3/4 sriracha or sambal oelek)
a generous handful of fresh mint, finely chopped
Instructions
Place the trimmed sugar snap peas in a large mixing bowl.
Cook the quinoa. In a medium saucepan, add the quinoa along with 1 1/2 cups water. Bring to a boil, cover, and simmer for 15 minutes or until all the water is absorbed.
Meanwhile, make the fish sauce vinaigrette. In a small saucepan, add the fish sauce, soy sauce or tamari, and sugar. Heat over medium, stirring constantly, until the sugar is dissolved. Remove from heat. Add the garlic, chili peppers, lime juice. Whisk in the olive oil.
Add the cooked (still warm) quinoa to the bowl with the sugar snaps and stir. This will just slightly take the rawness out of the peas. Add vinaigrette and cashews and stir until everything is coated. Add the mint and give everything another stir. Serve.
Recommended Products
As an Amazon Associate and member of other affiliate programs, I earn from qualifying purchases.
Nutrition Information:
Yield:
4
Serving Size:
1
Amount Per Serving:
Calories:

457
Total Fat:

21g
Saturated Fat:

3g
Trans Fat:

0g
Unsaturated Fat:

17g
Cholesterol:

0mg
Sodium:

1705mg
Carbohydrates:

54g
Fiber:

9g
Sugar:

15g
Protein:

16g